AutoTopNL, despite being a channel from the Netherlands, does spend a lot of their time in Germany. This is, of course, because Germany is one of the few places where you can actually max out a car on the public roads.
In a video that was debuted late last night, they were able to get their hands on a bright yellow 2021 Porsche Type 992 911 Turbo S. Knowing how the channel works, it was only a matter of time until they took it onto the Autobahn.
However, Max from AutoTopNL does give a great enthusiast viewpoint of the car in and of itself, not just how fast it goes.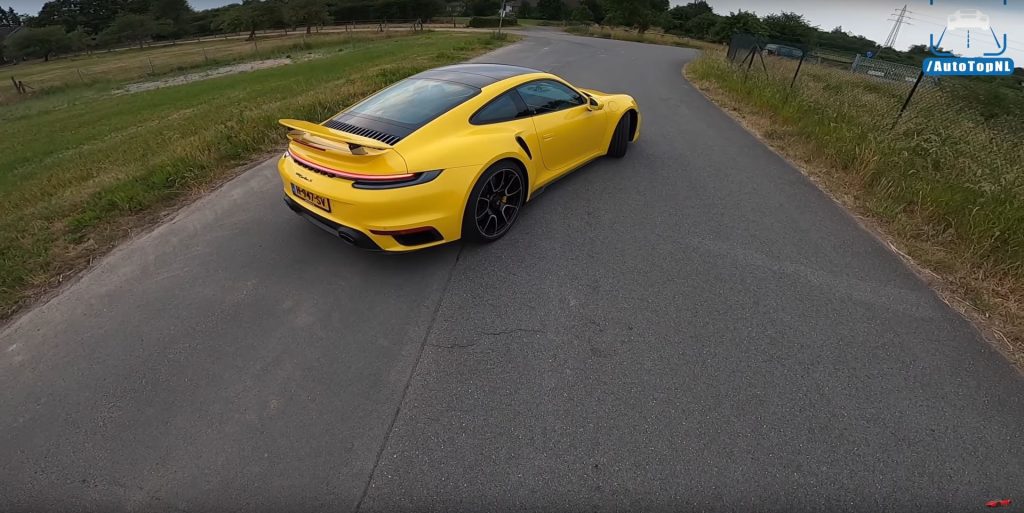 Much like the Carfection review of the Turbo S, he agrees that while it looks aggressive and ready to eat small hatchbacks for lunch, it is a very comfortable and pleasant road car first and foremost.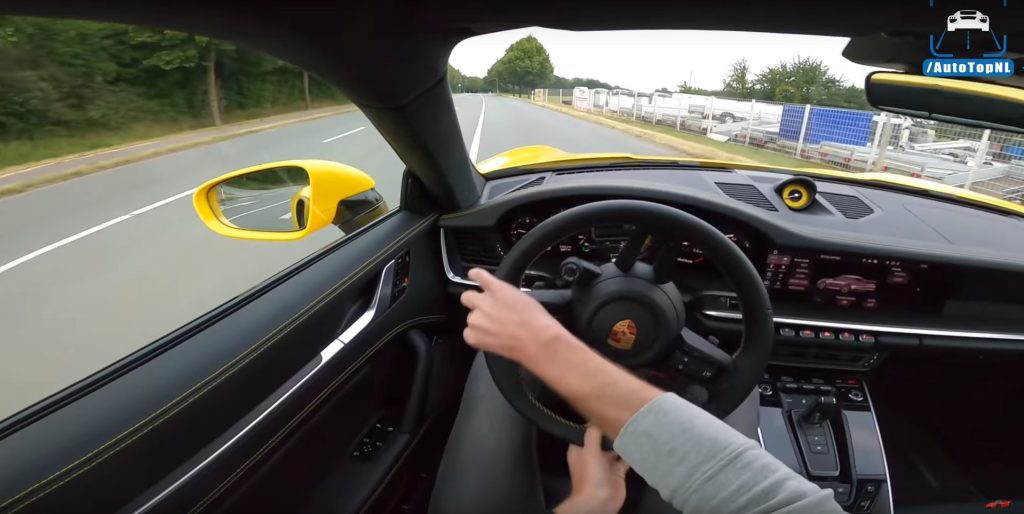 As he even says specifically: "This is the point of a Turbo S. It's not supposed to be the most engaging or rewarding to drive 911. It's supposed to be the fastest and most comfortable at the same time."
For those wanting pure speed and aggression, the Turbo S may not be the appropriate car. The GT3, GT3 Touring, and potentially a Sport Classic models of the Turbo S have been spotted testing at multiple tracks across Europe.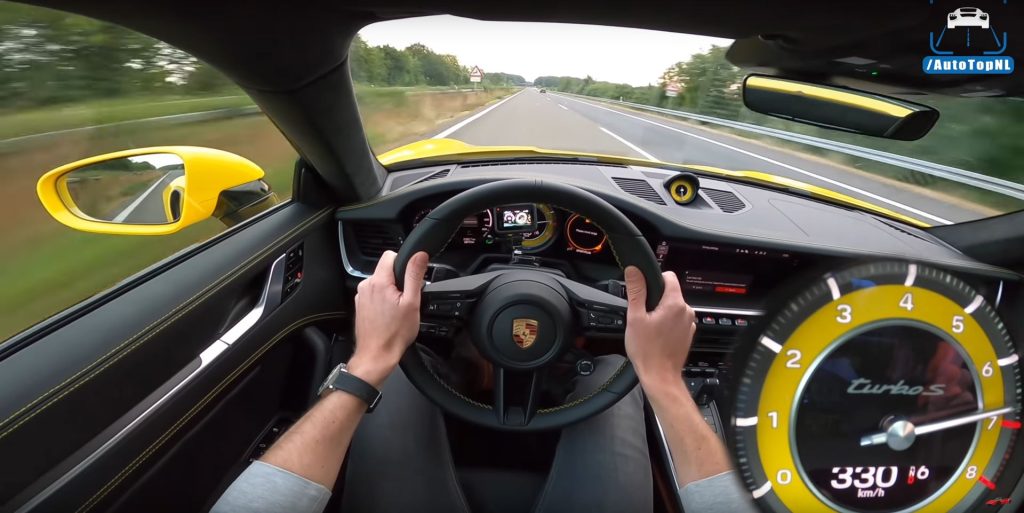 That said, when Max takes the Turbo S to the autobahn, it accelerates harder than 95% of the cars, including supercars, that are out there. From a roll, it wouldn't be surprising if the Turbo S would leave competitors such as the Ferrari 488 or Lamborghini Huracan in its wake.
Which means, despite all the talk, it's still a proper, full-blooded, twin-turbocharged Porsche 911 that can eat the miles (and small hatchbacks) for lunch.