Top 10 Supercars Of 2015 – The Coolest, Best & Most Exciting Cars In The World This Year
Another year down and another year of amazing supercars. The best supercars of 2015 were an impressive bunch of cars. We definitely had no trouble find cool and exciting cars in 2015.
Both Ferrari and McLaren tweaked their hypercars in 2015 to create the most track-tailored and most powerful models possible. With no need to be tied down by homologation rules or legislations for road use, both the Ferrari FXX K and McLaren P1 GTR are track-only masterpieces that take the best supercars of 2013 and amp them up to 500. Another track-only hypercar that surprised us this year was the Aston Martin Vulcan. Limited to 24 examples worldwide it is an 8006 bhp, all-carbon fiber Aston and there is nothing ever wrong with that.
The most exciting cars for me this year were all Porsches. The Mission E concept car from Porsche shows us the future of electric performance cars from the company that does performance better than anybody else. I hope they make it, I really do. Speaking of cars I hope they make, please please please make the Ford GT. It is the most uniquely designed supercar I have seen in a decade and it is clearly focused on winning races. The Bentley EXP 10 Speed 6 is the other concept we fell in love with this year and our sources say it is basically a prelude to the upcoming Continental GT redesign.
New supercars models this year included the Ferrari 458 replacement, the 488 GTB. Gone is the epic naturally aspirated engine, in its place a 3.9 liter cc V8 turbo good for 660 hp. McLaren revealed the first in its Sports Series family: the McLaren 570S Coupé which is priced to get 911 Turbo owners to make the move to McLaren. The Acura NSX was also launched this year after what seems like 10 years of delays.
Let's take a minute to talk about special edition models. The McLaren 675LT is an awesome, track-focused, yet road legal monster with a historic name and tremendous performance. The Cayman GT4 is perfect. It has a 3.8-liter flat-six engine with 385 hp and a sweet six-speed manual gearbox and 911 GT3 suspension. What else could you ever need? Well if you're into Porsche's maybe the brand new 911 GT3 RS. The naturally aspirated 4.0-liter engine has 493 hp.
As always, enjoy our top 10 best supercar and driving car list for 2015. This year we managed to keep our top 10 list at around 22 cars (what can we say, there are just too many good cars being made these days).
Related: Don't forget to check out all our best supercar lists for more insanity.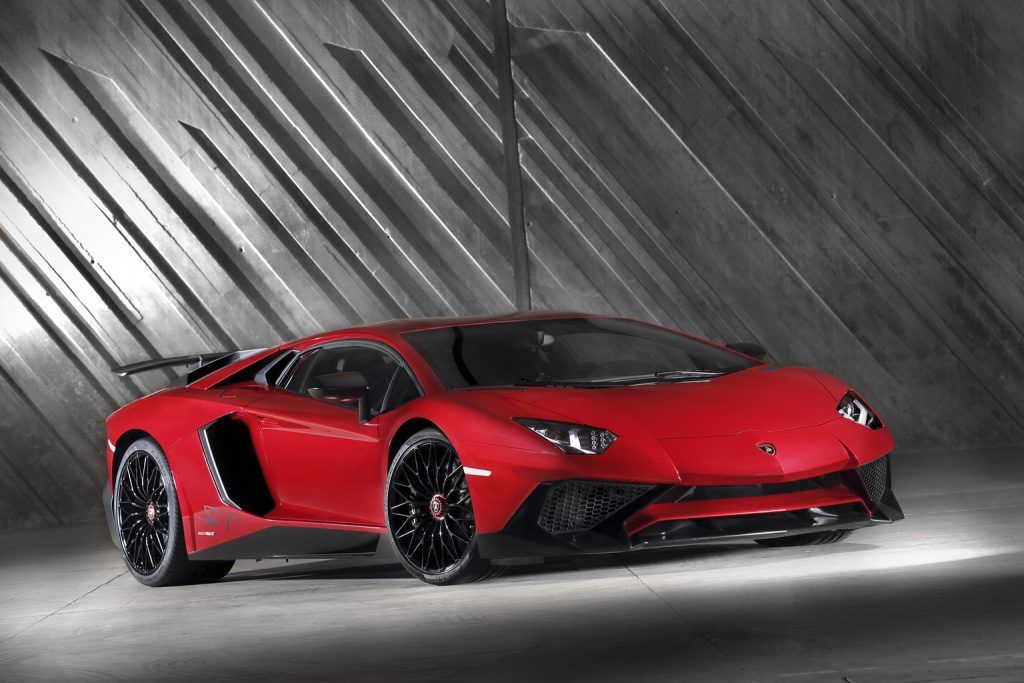 More power. More aggression. More insanity
With increased power, lower weight, improved aerodynamics and innovative technologies the Lamborghini Aventador LP 750-4 Superveloce is the most pure incarnation of a Lamborghini to date: unmistakable Lamborghini super sports car DNA, dynamic superiority and exceptional driving precision. A focus on weight reduction while incorporating innovative technologies has resulted in the most sports-oriented, fastest and most emotional series production Lamborghini ever. The weight has been further reduced by 50 kg through enhanced lightweight engineering including significant use of carbon fiber. The naturally aspirated V12 engine's power is increased to 552 kW/750 hp. This results in a power-to-weight-ratio of 2,03 kg/hp. The Superveloce accelerates from 0 to 100 km/h (62 mph) in 2.8 seconds and powers on to reach a top speed of more than 350 km/h (more than 217 mph). Learn more…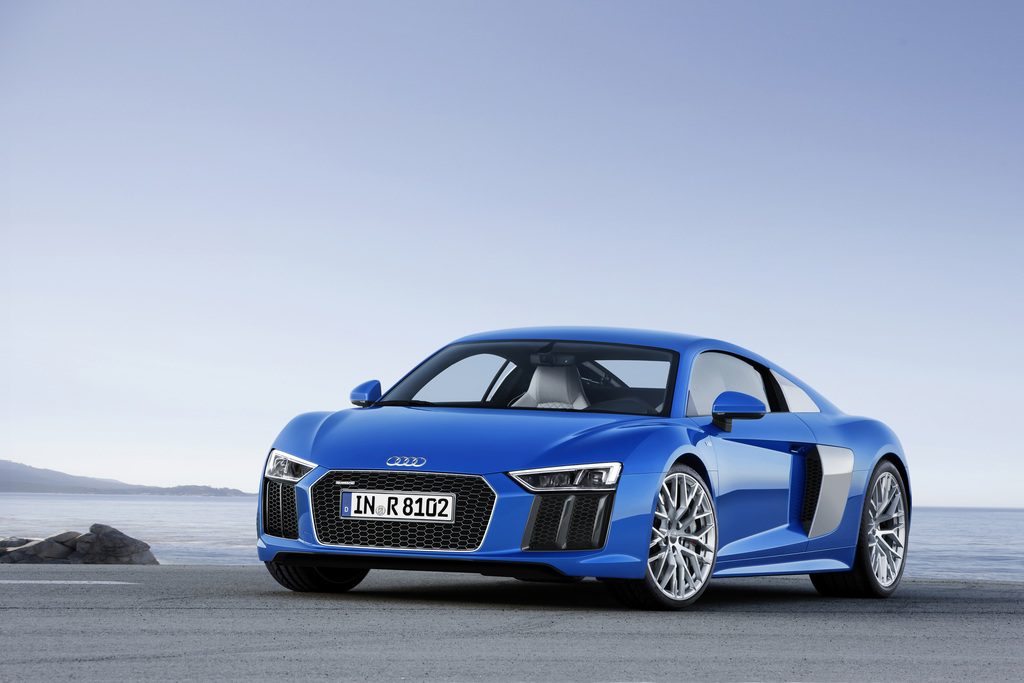 Second generation R8 V10
We were super impressed by the Audi R8 E-Tron Quattro that was teased this year, but top spot for our favorite Audi of 205 has to go to the second generation of the V10 R8. The R8 V10 Plus is the top model in the R8 line among V8 and fully electric-drive variants. It features as standard most of the features available for the R8 and a fixed wing made from CFRP. The engine is a tuned version of the V10 which produces 449 kW (610 hp) which is up from the standard 397 kW (540 hp) V10. Learn more…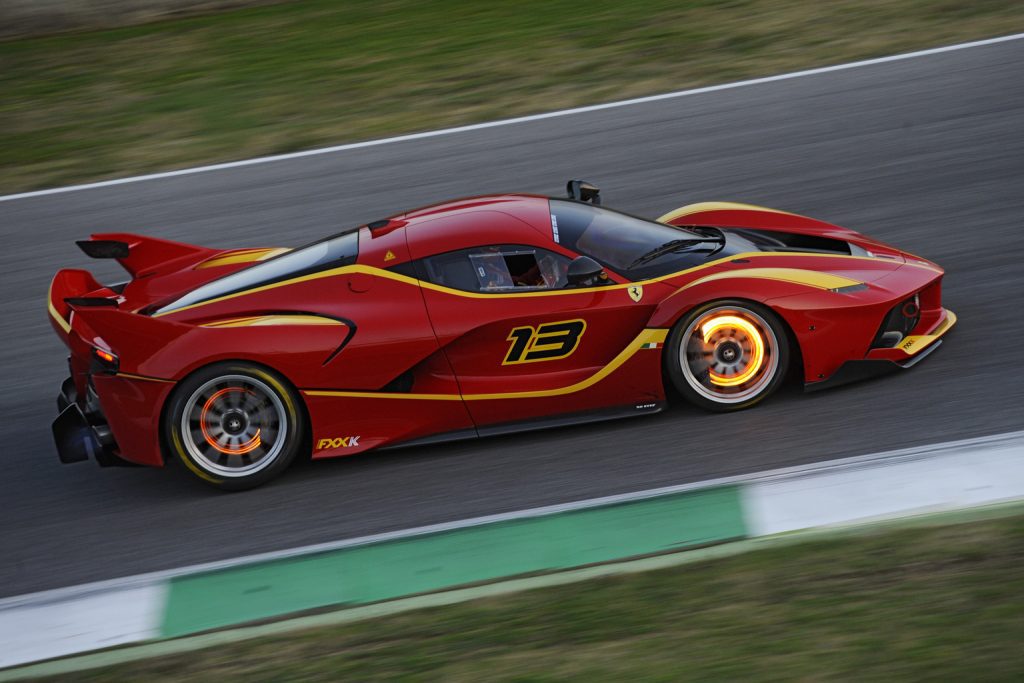 Maximum track performance
Unfettered by homologation and racing regulations, the FXX K will never be used in competition. It was, in fact, developed to be completely uncompromising, incorporating technological innovations that will guarantee an unprecedented driving experience to the exclusive group of Client-Test Drivers with whom the Prancing Horse will roll out a test programme over the coming two years. The car's enormous potential is attested to by two significant figures: a total power output of 1050 cv (860 cv delivered by its conventional V12 engine and 190 by its electric motor) and maximum torque in excess of 900 Nm. Learn more…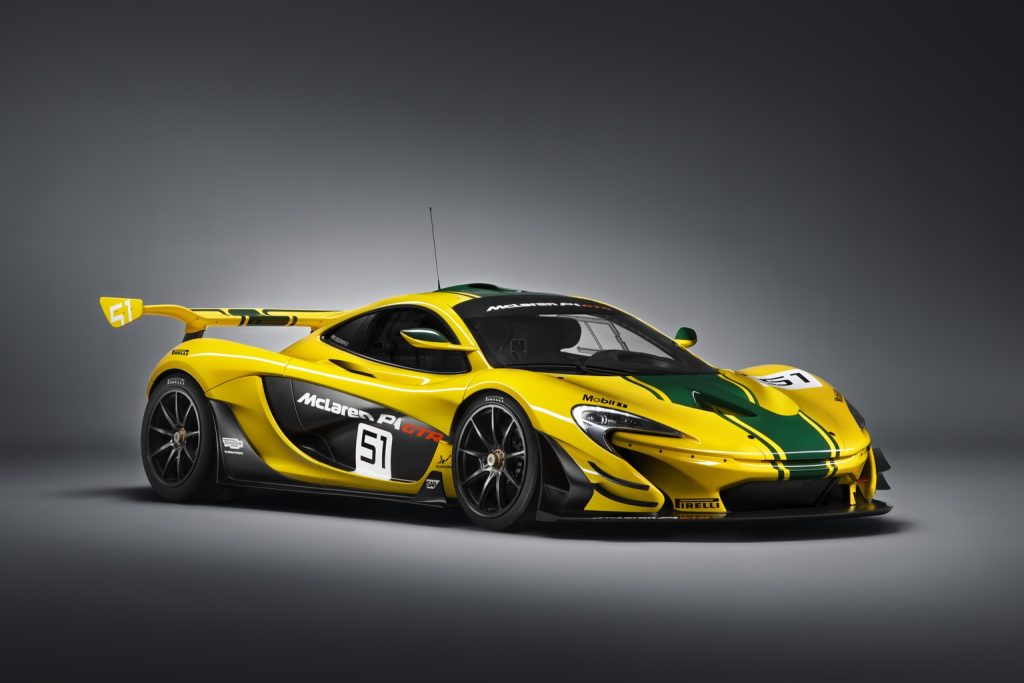 For those who think the P1 was too soft
With no need to meet the legislations for road legality, the McLaren P1 GTR will be the most track-tailored and most powerful model produced by McLaren Special Operations to date, with a clear target even more focused than its road-going sibling: to be the best driver's car in the world on track. With even greater emphasis on aerodynamic performance through the dramatic bodywork, the McLaren P1™ GTR will also feature race-proven slick tyres, a fixed ride height, enhanced power delivery from the IPAS powertrain and Formula 1™-derived DRS from the large, fixed rear wing and an ERS-style push-to-pass system, all combining to offer the ultimate track experience. Aerodynamically optimised to offer more extreme performance. Learn more…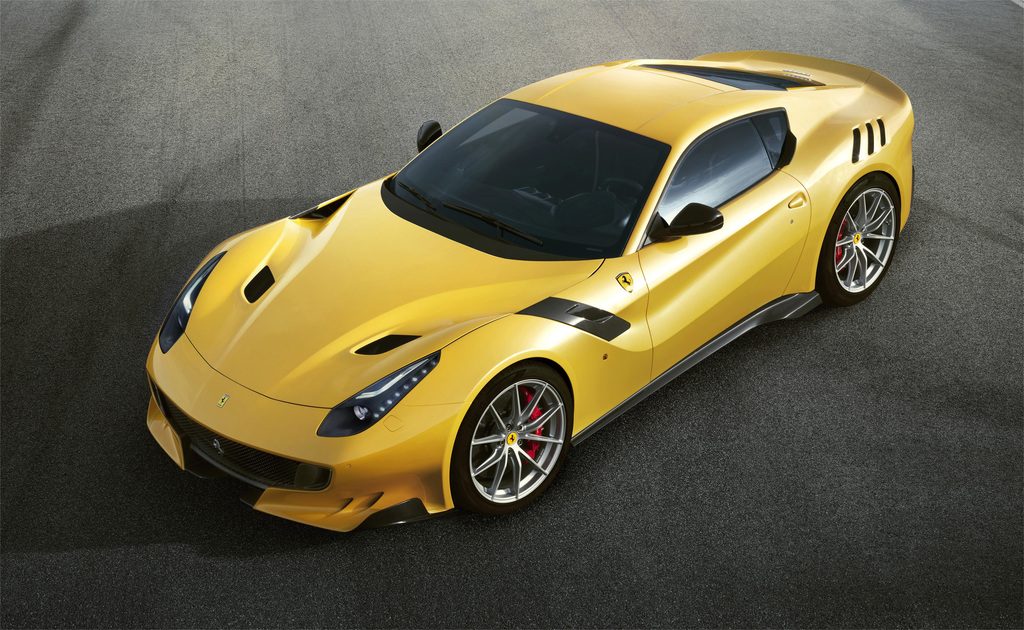 Radically redesigned and upgraded F12
Based on the F12berlinetta, the Ferrari F12tdf is a radical redesign of the bodywork, interior, engine, transmission and running gear. With an abundant use of carbon-fiber inside and out, has slashed 110 kg off the car's overall weight. The engine is the F12berlinetta's 6,262 cc 65° V12 on which Ferrari engineers worked to boost maximum power output to 770 bhp @ 8500 rpm , yielding a specific power output of 122.96 bhp per liter. The engine's sporty response is assured by a maximum torque figure 520.0 ft lbs @ 6750 rpm with 80% already available at 2,500 rpm, resulting in unparalleled, progressive pick-up all the way to the red-line at 8,900 rpm. Learn more…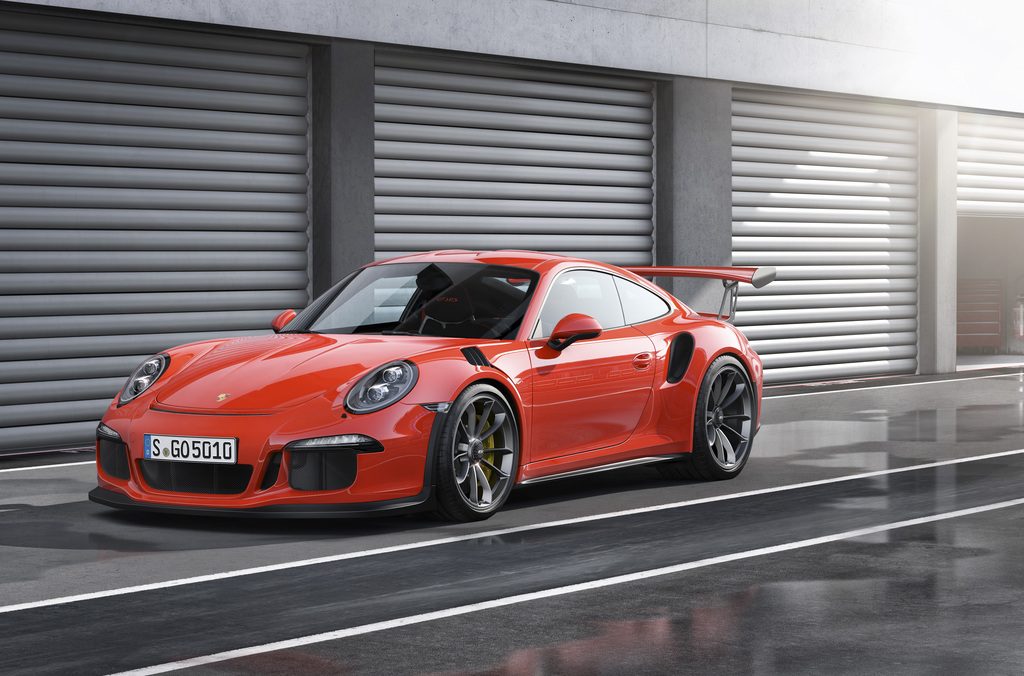 Our favorite 911 bar none
Porsche launched the RennSport version of the 911 GT3 at the Geneva Motor Show in 2015. Compared to the 911 GT3, the front fenders are now equipped with louvers above the wheels and the rear fenders now include Turbo-like intakes, rather than an intake below the rear wing. The roof is made from magnesium. The interior includes full bucket seats (based on the carbon seats of the 918 Spyder), carbon-fibre inserts, lightweight door handles and the Club Sport Package as standard (a bolted-on roll cage behind the front seats, preparation for a battery master switch, and a six-point safety harness for the driver and fire extinguisher with mounting bracket). The 3.8-litre unit found in the previous 997 GT3 is replaced with a 4.0-litre unit that has a power output of 500 PS (368 kW; 493 hp) and 460 Nm (339 lb/ft) of torque. Learn more…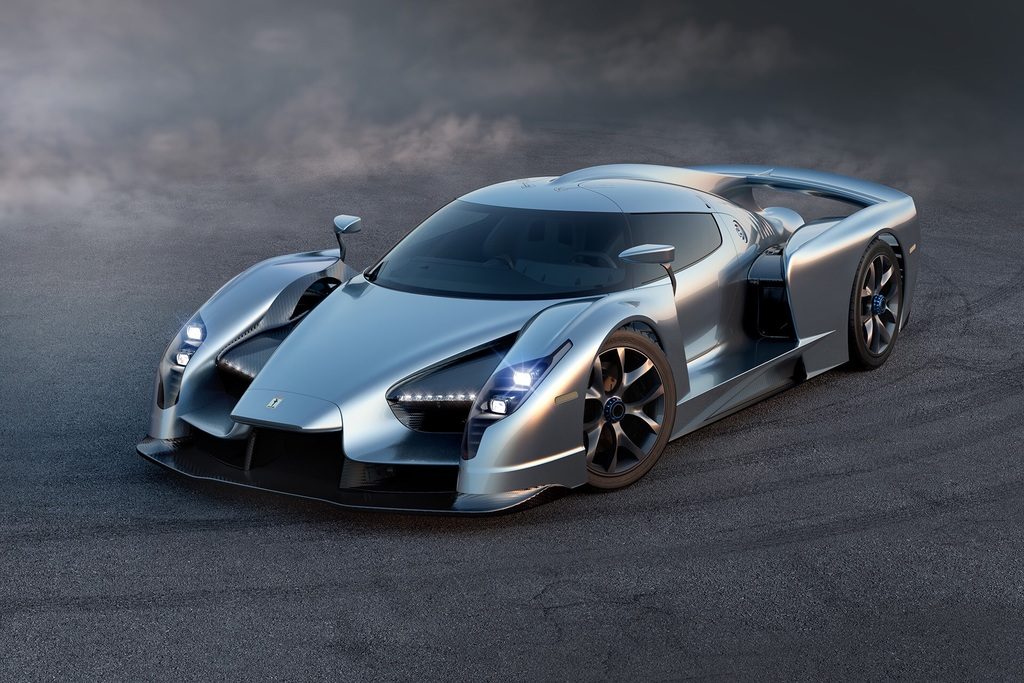 SCG enters a new chapter
003S is the road-going version of Scuderia Cameron Glickenhaus' new motorsports-inspired supercar. It uses the same carbon fiber underpinnings as the 003 race car and a similar version of the its twin turbo V6 engine and will be for sale at the 2015 Geneva Motor Show. The 003's chassis is completely race inspired and designed by Paolo Catone and executed by Italian chassis manufacturer ATR. Learn more…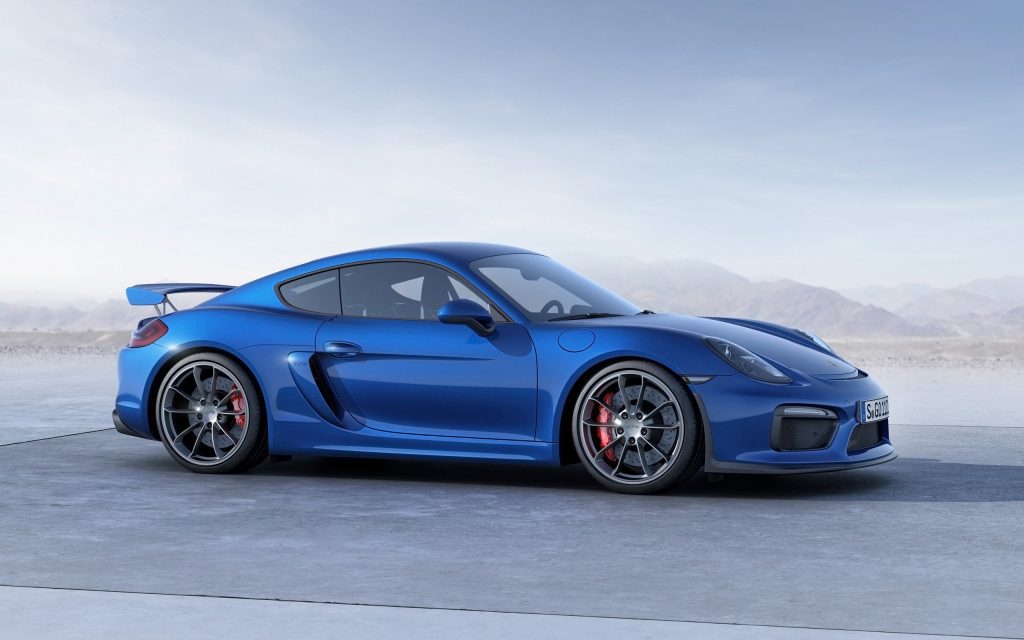 Absolutely perfect
In 2015, Porsche announced the car the supercar community thought they would never build. It was the first time Porsche allowed its Porsche Motorsport division in Weissach to sprinkle some magic on a production Cayman since the mid-engine sports car's introduction ten years previously. They did not let us down. With components sourced from the 911 GT3, an engine carried over from a Carrera S and a tweaked and tuned chassis, brakes and aerodynamics, Porsche's engineers did their best to produce the perfect mid-engine sports car for road and track use. The GT4's 3.8-litre flat-six engine produces 385 hp (283 kW) and is mated to a six-speed manual gearbox with dynamic gearbox mounts and harder settings optimize the handling of the Cayman for a more dynamic driving experience. Compared with the standard Cayman, the GT4's chassis was lowered by 30mm and bigger brakes were added, with many aspects of its suspension carried over from the 911 GT3. Make no mistake; this is some serious motorsport kit. Learn more…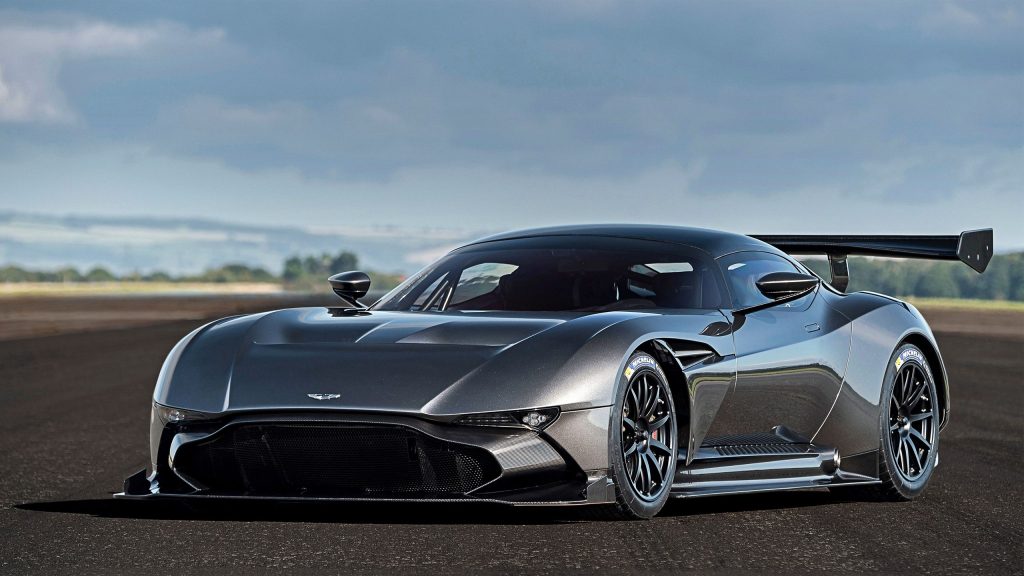 Stunning, rare and super expensive. Utterly insane
Introducing the Aston Martin Vulcan – a track-only supercar and the British luxury brand's most intense and exhilarating creation to date. Born out of extensive motorsport experience – and using the brand's acknowledged flair for design and engineering ingenuity – the 800-plus bhp, all-carbon fibre Aston Martin Vulcan promises truly extreme performance. Uniquely for Aston Martin, the new supercar – limited to just 24 examples worldwide – will allow owners the opportunity to precisely tailor their track day experience through a graduating scale of detailed power and dynamic performance adjustments. Learn more…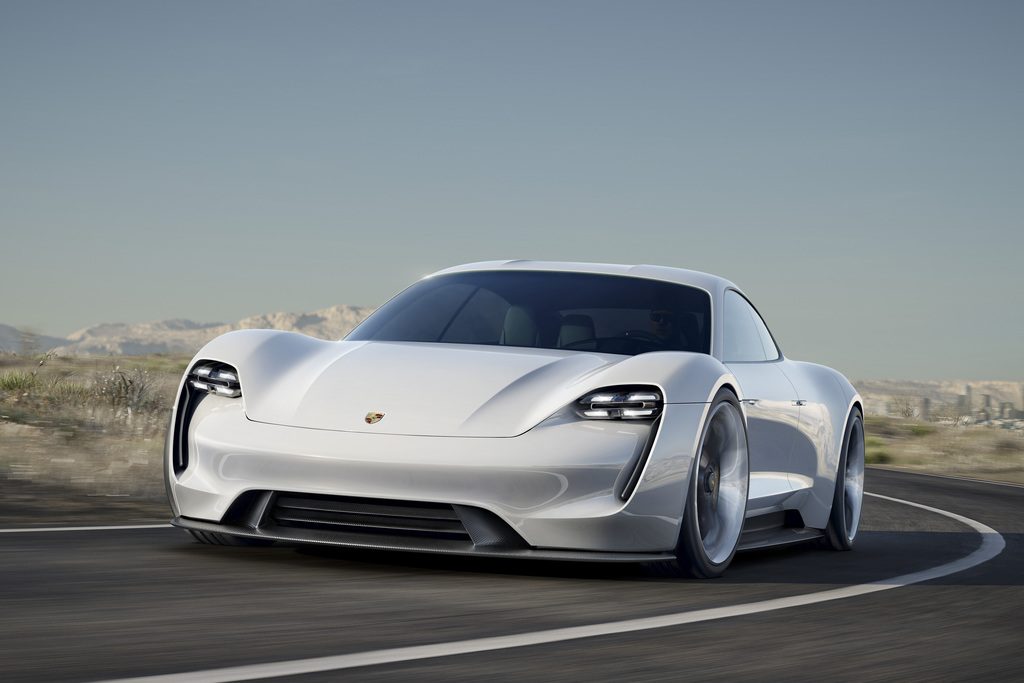 The future of performance cars
In presenting the Mission E at the IAA in Frankfurt, Porsche is introducing the first all-electrically powered four-seat sports car in the brand's history. The concept car combines the unmistakable emotional design of a Porsche with excellent performance and the forward-thinking practicality of the first 800-volt drive system. Key specification data of this fascinating sports car: four doors and four single seats, over 600 hp (440 kW) system power and over 500 km driving range. All-wheel drive and all-wheel steering, zero to 100 km/h acceleration in under 3.5 seconds and a charging time of around 15 minutes to reach an 80 per cent charge of electrical energy. Instruments are intuitively operated by eye-tracking and gesture control, some even via holograms – highly oriented toward the driver by automatically adjusting the displays to the driver's position. Learn more…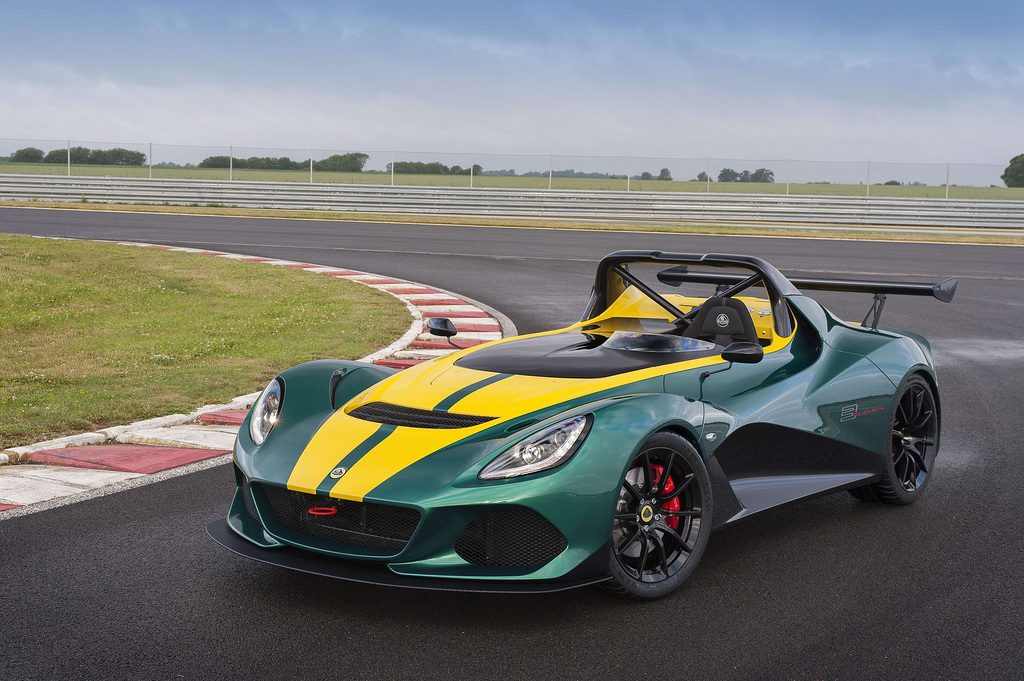 The track day toy I would choose every time
Heralding a new generation of Lotus high performance sports cars, 2015 saw the unveiling of the company's quickest and most expensive series production car ever, the 3-Eleven, at the 2015 Goodwood Festival of Speed. Designed as an uncompromised manifestation of the Lotus spirit, the new car is focused on providing an undiluted driving experience, and underlines the company's ability to deliver legendary handling and blistering speed. Working on the concept of less is more, and keeping close to Lotus' track roots, the dramatic new vehicle features an all-new lightweight body, with an open cockpit design and a revised V6 supercharged engine developing 450 hp. Learn more…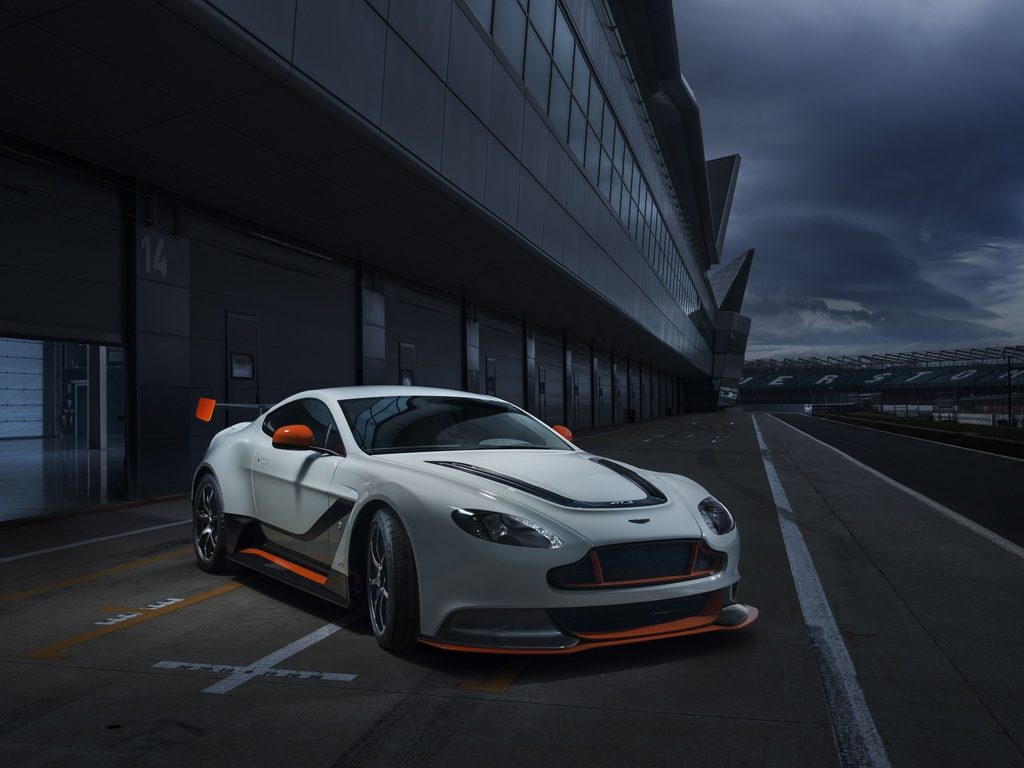 Potent and uncompromising Vantage
Aston Martin is today revealing the first details of its most potent and uncompromising Vantage to date: the track-inspired Vantage GT3 special edition. With production strictly limited to just 100 examples, the new model combines all of Aston Martin's learning from its years of sports car competition around the globe to produce its most performance focused road-going Vantage. Equipped with a new iteration of the brand's 6.0-litre V12 engine which is capable of generating up to 600 PS1, the car weighs in at 100 kg less than a standard V12 Vantage S. Learn more…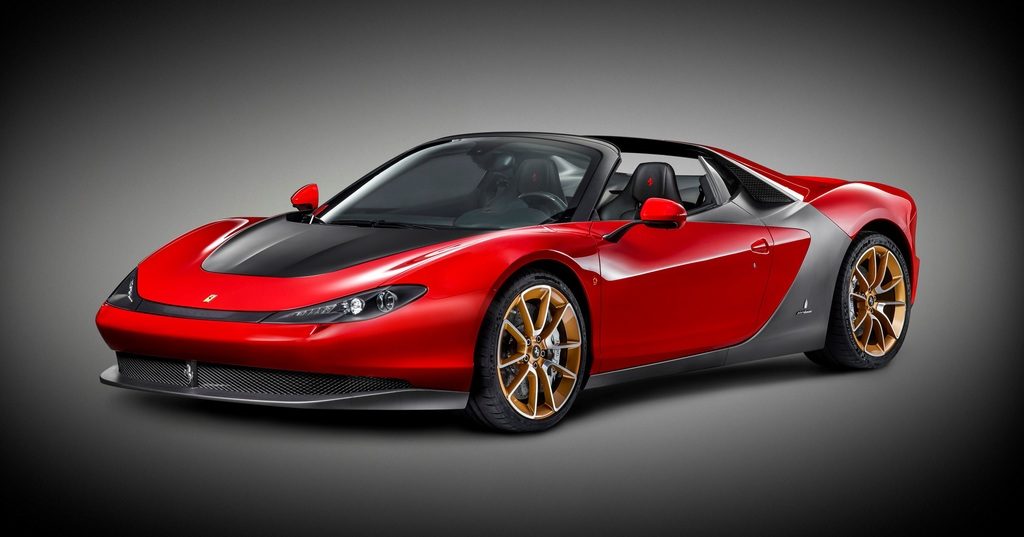 D0n't ask, you can't afford one
Designed by Pininfarina, just six of this incredibly limited edition roadster are being built. The car was created to celebrate the spirit and core values of the historic Cambiano company in the 60th anniversary year of its collaboration with the Prancing Horse. Needless to say, Sergio was the only possible choice of name for the model, in homage to great Sergio Pininfarina, who sealed the unique, long standing partnership with Ferrari. 458 Spider and retains the latter's technological content as well as all of the functional aspects of its cockpit. It is powered by the latest 605 hp version of Ferrari's naturally aspirated 4497 cc V8 which has won the International Engine of the Year award on three consecutive occasions. Learn more…
Epic Drivers Car
Offered as a Coupé only, the 675LT will be the most track-focused, yet road legal, model in the McLaren Super Series, with a power to weight ratio that eclipses established rivals. The sprint from 0-100 km/h (0-62 mph) takes just 2.9 seconds, with controlled torque delivery ensuring optimised traction off the line. Acceleration continues at relentless pace with the 200 km/h barrier broken in 7.9 seconds, on to a top speed of 330 km/h (205 mph). More than 50 percent of parts have been changed in the 3.8-litre V8 engine to deliver increased levels of power, torque and driveability. Learn more…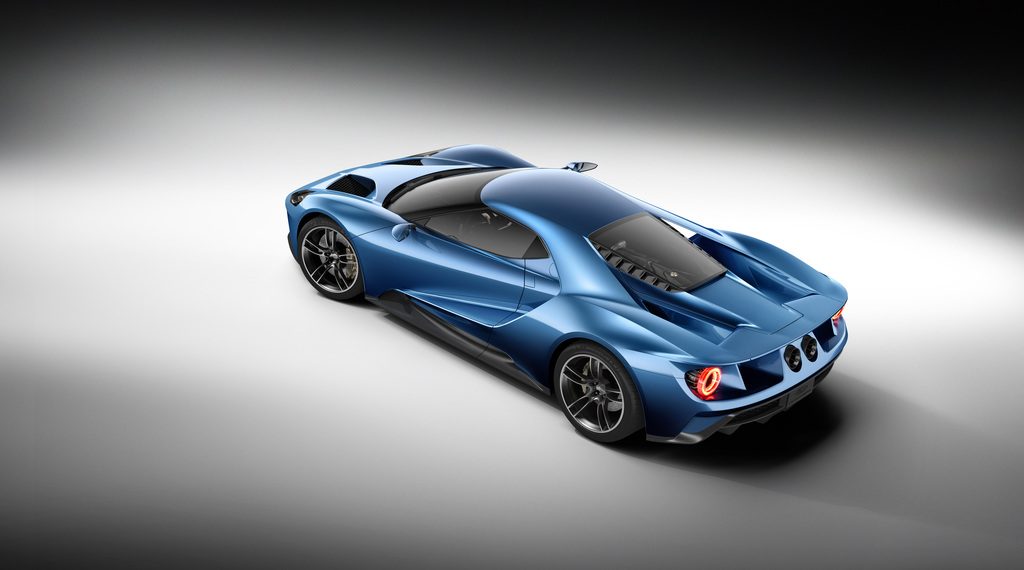 Holy sh*t I can't believe they are going to make it
Ford today unveiled the all-new GT, an ultra-high-performance supercar that serves as a technology showcase for top EcoBoost performance, aerodynamics and lightweight carbon fiber construction. The GT is one of more than 12 new Ford Performance vehicles coming by 2020. It joins Focus RS, F-150 Raptor, Shelby GT350 and Shelby GT350R in the growing Ford Performance lineup. Beginning production late next year, the GT hits the road in select global markets to celebrate the 50th anniversary of Ford GT race cars placing 1-2-3 at the 1966 24 Hours of Le Mans. Learn more…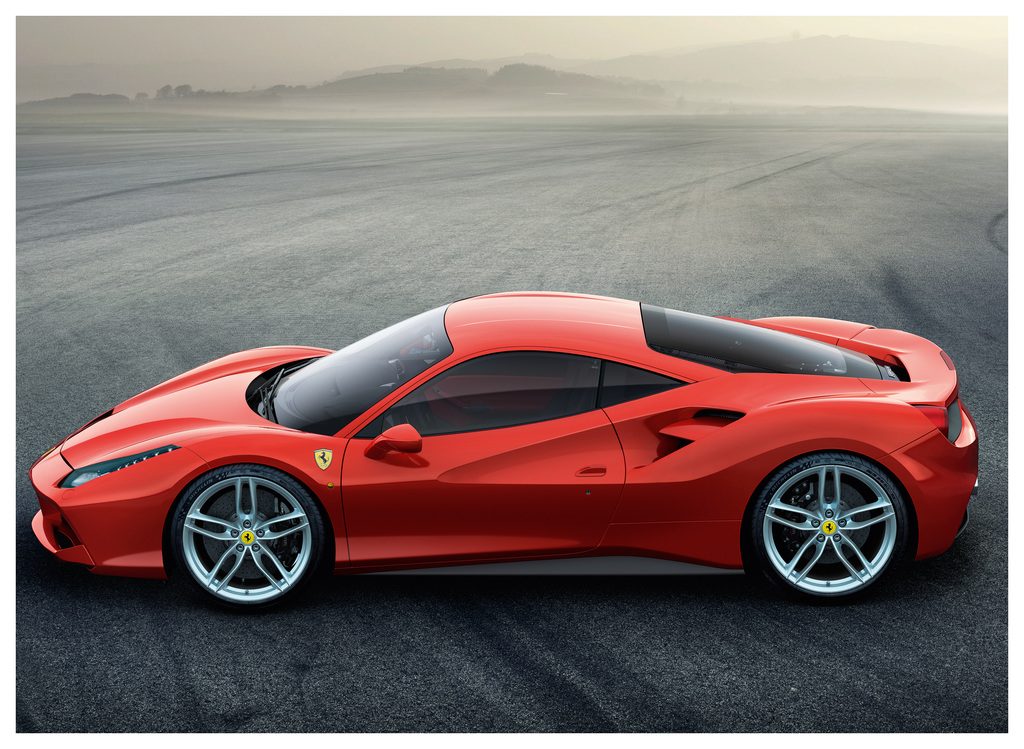 Gone is the epic naturally aspirated V8
The Ferrari 488 GTB replaces the legendary Ferrari 458. The 488 GTB provides track-level performance that can be enjoyed to the full even by non-professional drivers in everyday use. Its response times, nimbleness and on-the-limit driving guarantee a unique sense of exhilaration and unparalleled driving pleasure. The Ferrari 488 GTB's new 3902 cc V8 turbo is at the top of its class for power output, torque and response times, making it the new benchmark for this kind of architecture. The engine unleashes 670 cv at 8,000 rpm along with 760 Nm of maximum torque in seventh gear and a response time to the accelerator of just 0.8 seconds at 2,000 rpm. Learn more…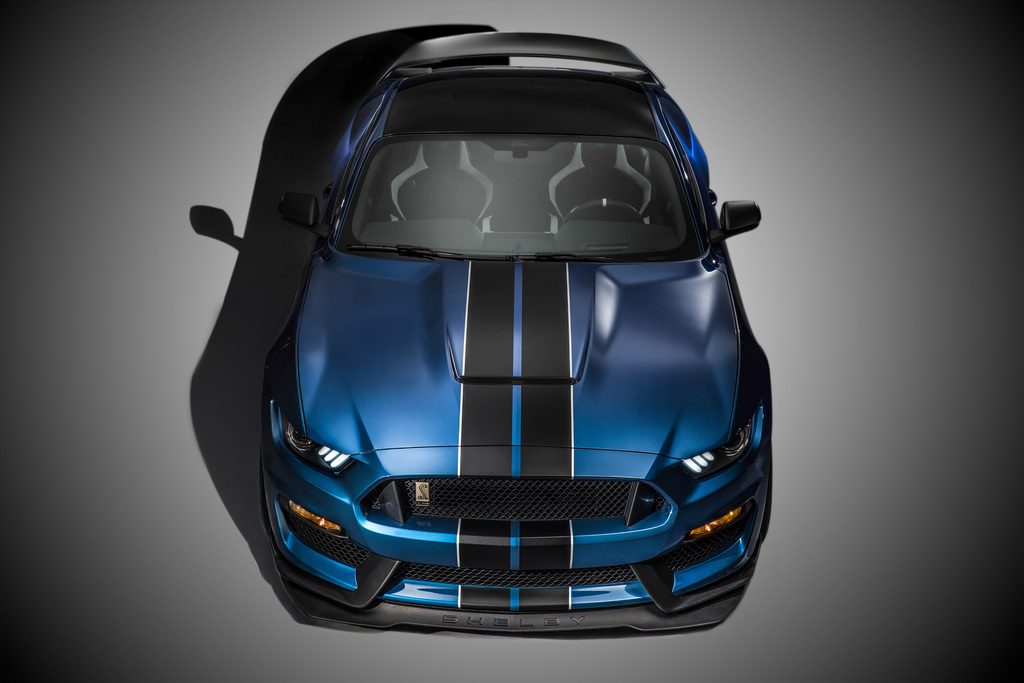 Track-ready road-going pony car
Ford today unveiled the new Shelby® GT350R Mustang, the most track-ready road-going production Mustang ever built. The Shelby GT350R Mustang is a no-compromise car in the pursuit of maximum track capability. The car features the first-ever production V8 from Ford with a flat-plane crankshaft – the most powerful naturally aspirated engine Ford has ever produced – plus a specially tuned suspension. It is fitted with revised spring rates and anti roll bars, lower ride height, unique track-tuned alignment settings, revised bushings and jounce bumpers, cross-axis ball joints in the front suspension, and revised calibration controlling the MagneRide dampers. Learn more…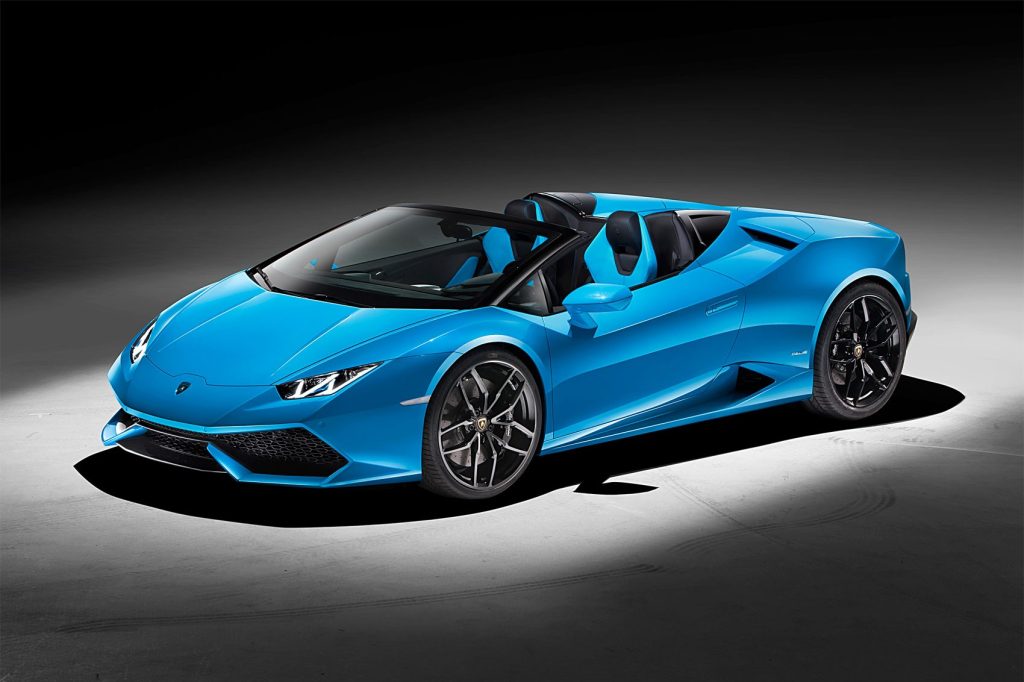 Does not get much sexier than this
"The Huracán LP 610-4 Spyder is the next chapter in the success story of the naturally aspirated V10 Huracán, and continues a Lamborghini tradition of open air motoring," says Stephan Winkelmann, President and CEO of Automobili Lamborghini. "The Huracán Spyder combines the innovation, performance and appeal of the Huracán coupé, with new technologies and an added emotional dimension. Its predecessor, the Gallardo Spyder, was the best-selling open top model in Lamborghini's history: we expect the Huracán Spyder to exceed its predecessor in every way." Learn more…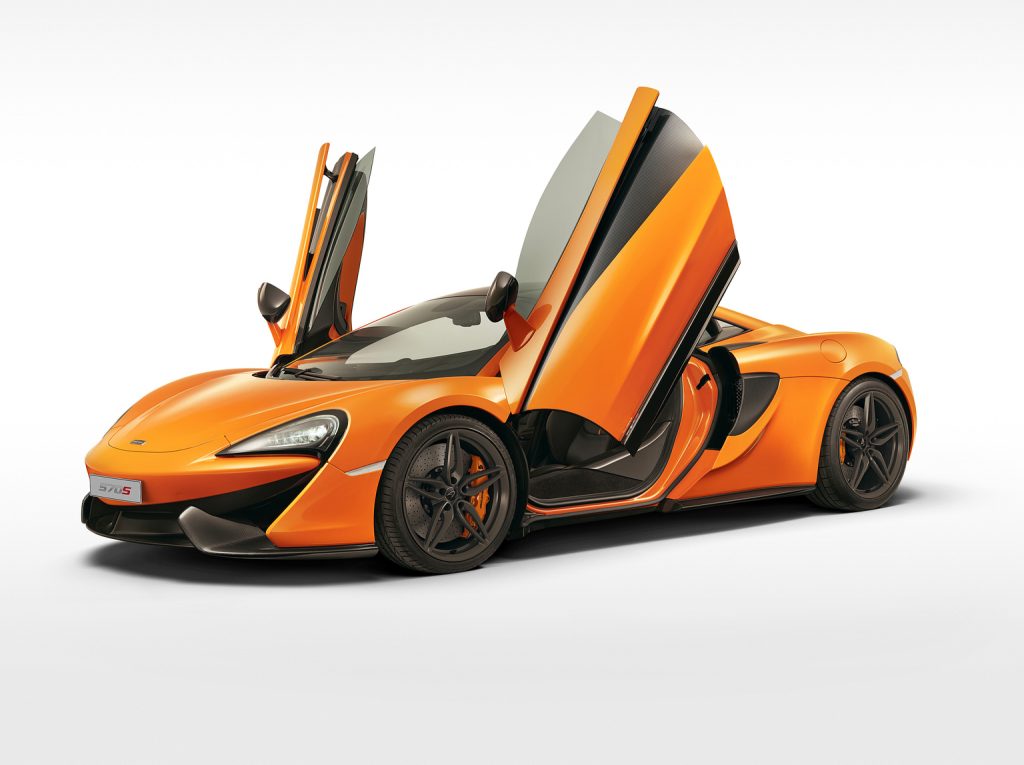 Tempting 911 Turbo buyers to switch
McLaren revealed the first in its Sports Series family: the McLaren 570S Coupé. This pure sports car, with driver optimised layout and electrifying performance. Like every McLaren, the performance of the 570S Coupé is breathtaking. It combines, as its names suggests, a power output of 570PS (562bhp) with light weight construction to give a class leading power-to-weight ratio of 434PS per tonne. The 570S accelerates from 0 to 100km/h (62 mph) in 3.2 seconds, while 200 km/h (124 mph) is reached in just 9.5 seconds with the pace not letting up till the car reaches a top speed of 328 km/h (204 mph). Learn more…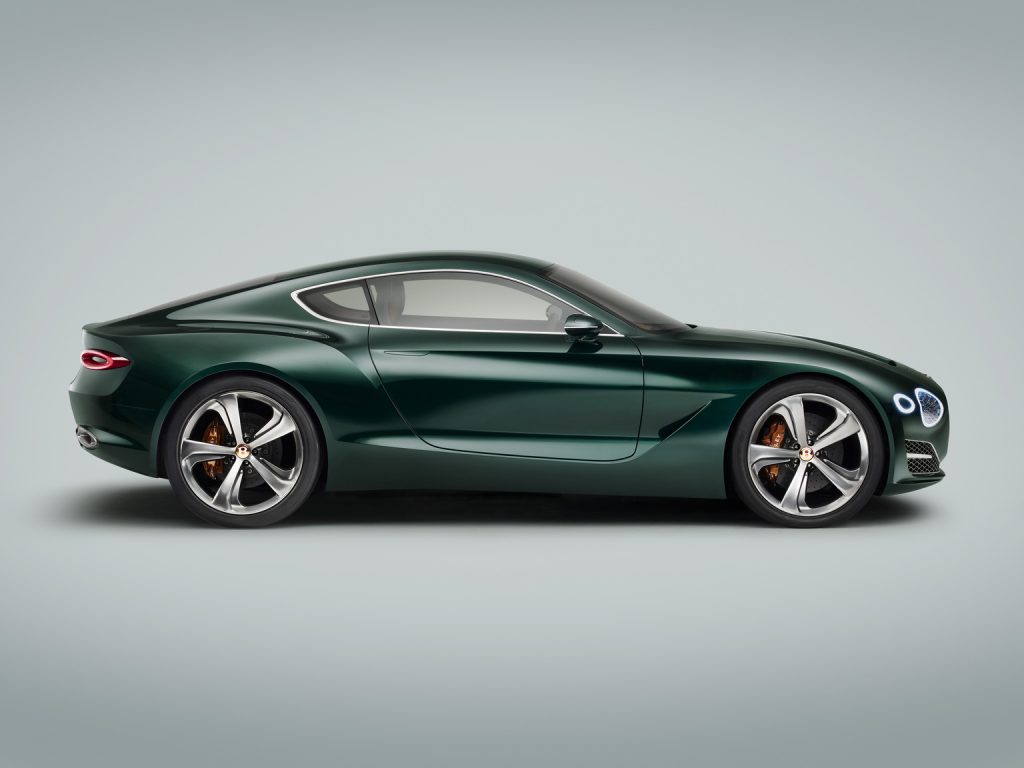 The future Continental GT? I hope so
Bentley Motors is showing the future direction of luxury and performance with the EXP 10 Speed 6 at the 2015 Geneva International Motor Show. The concept is a British interpretation of a high performance two seater sportscar using modern automotive design, highly skilled handcrafting, the finest materials and advanced performance technology. he exterior design of EXP 10 Speed 6 is an expression of muscular, athletic surfaces inspired by the aerodynamic shapes of aircraft fuselages and wings. Learn more…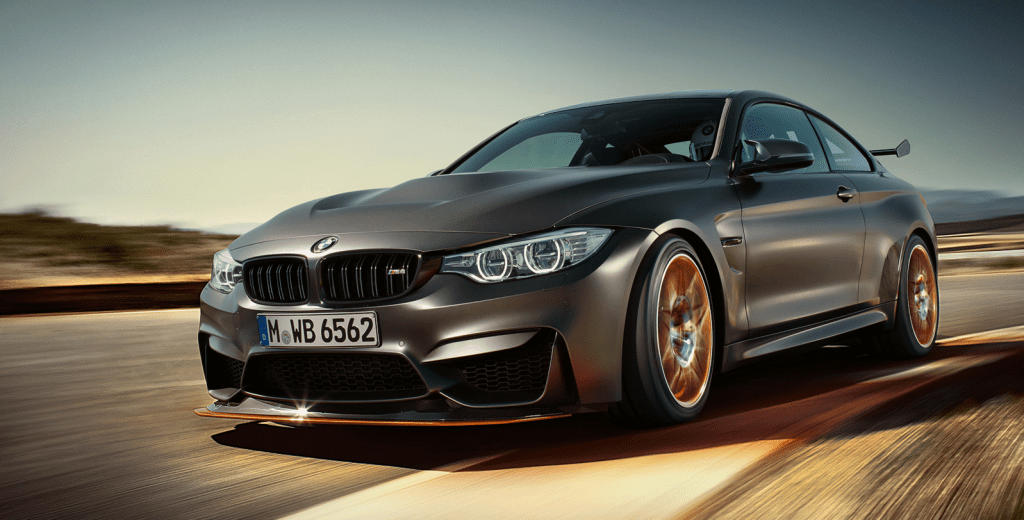 Sights set squarely on the race track
The BMW M4 GTS has its sights set squarely on the race track. A lap time of 7.28 minutes around the legendary Nürburgring-Nordschleife, the world's most exacting race circuit, is a clear statement of this special-edition model's exceptional abilities. The BMW M4 GTS uses the multi-award-winning six-cylinder in-line turbo engine from the BMW M3/M4, but adds innovative water injection technology to give the 3.0-litre unit a substantial power boost. The water injection system raises the engine's output significantly – to 368 kW/500 hp. Learn more…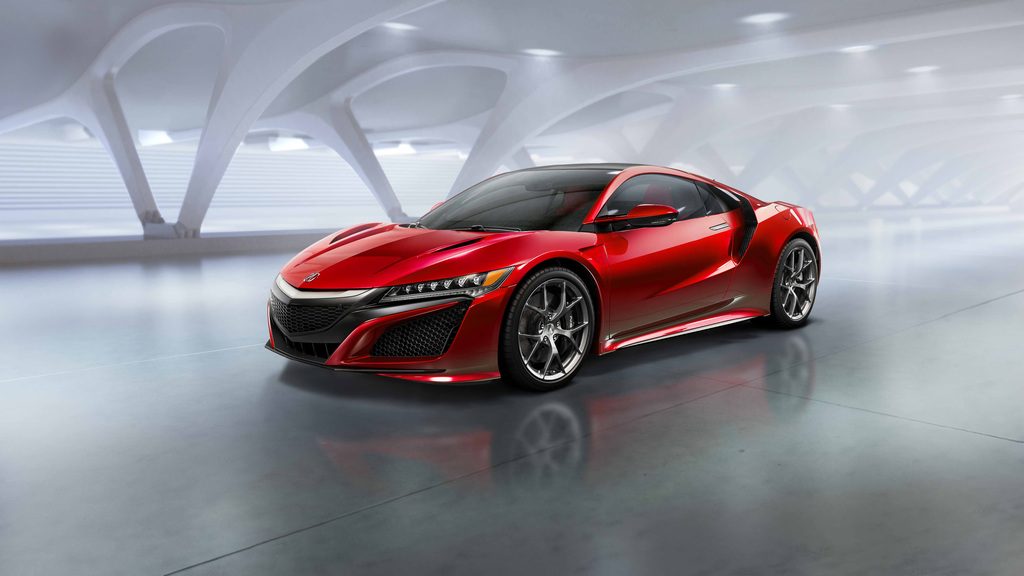 It is finally here
Twenty-five years after the debut of the original, paradigm-shifting NSX supercar, Acura revealed the production version of its highly anticipated successor – the next-generation Acura NSX. Specifically created to bring a new sports experience to the supercar segment, the NSX challenges conventional beliefs about supercars much as the first generation did a quarter century ago. The approach is realized through an all-new power unit – a twin-turbocharged 75-degree DOHC V6 engine with a 9-speed dual clutch transmission (DCT) and three-electric motor Sport Hybrid system integrated with an ultra-rigid and lightweight multi-material body with world's-first material applications and manufacturing processes. Learn more…