An In-Depth Look Into the Upcoming 911 GT3
The Porsche 911 family sees yet another update; taking the lineup of cars into the new '992 generation' of German automotive excellence. The Carfection YouTube channel just released this ~20 minute expose introducing the new 2021 Porsche 911 GT3 to the rest of the world.
The host, Henry Catchpole takes a trip in the new GT3 prototype with Porsche's head of GT cars, Andreas Preuninger, to the "GT Dungeon" where the GT predecessors have been stored as they are produced. This top-secret garage has never been revealed to the public and contains the most complete collection of all generations of GT2 and GT3 editions of the 911 lineup. Andreas takes us on a very special adventure through the GT history books before moving onto the specific details regarding this new 992 generation 911 GT3 prototype.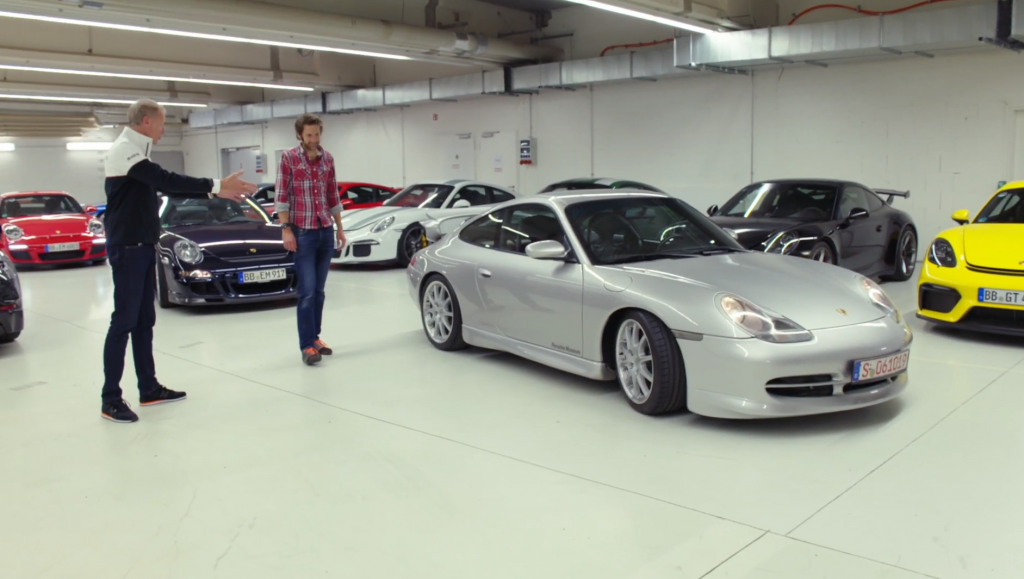 This generation brings us a never-before-seen wishbone front-axle; completely new to this version of the car. This resulted in the rear axle also getting an update to be up to spec with the new parts being featured in the front. Despite being larger in size and new parts being introduced, the car is the same weight as the predecessor. The brakes have also been updated with a larger total disc diameter.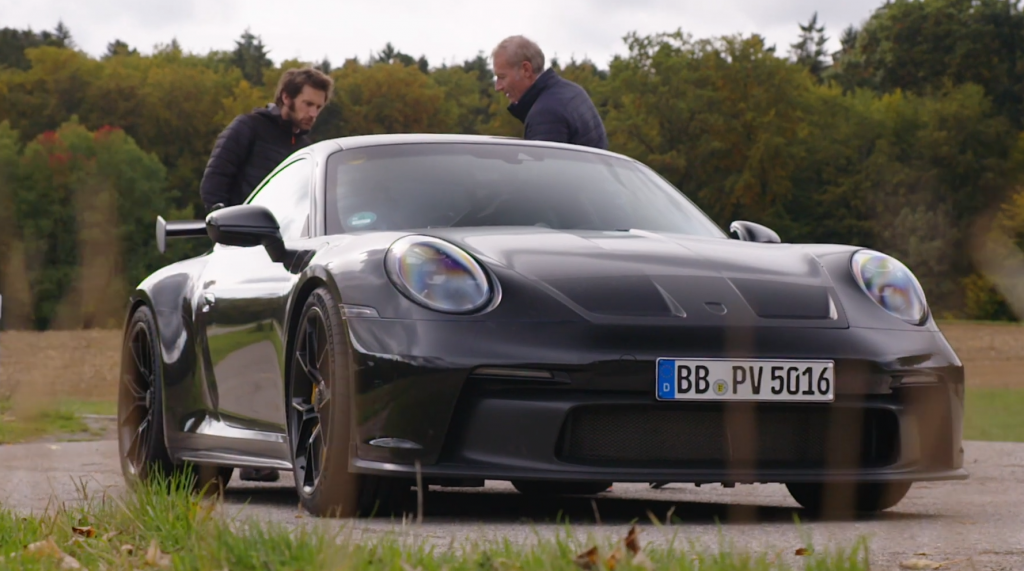 The hood of this car has some big vents to help the central air cooler breathe better and the rear wing has some features that have yet to be seen in many modern production cars today. instead of being bolt to the car from underneath, the rear wing is "hung" leaving the suction side completely exposed for maximum downforce.
Although his particular prototype is not a manual, there is still an h-pattern-esq shifter located in the center of the car that can be used as a sequential shifter for drivers disinterested in using the paddle shifters. The engine remains the same naturally aspirated 4-liter flat-six found in the previous generation.
Although this car is a working and functioning prototype, it's still in it's 'camouflage'. Many parts on the car are meant to look as ugly as possible, and the final production version will refine these parts like the strange wing design, among others. Don't get it twisted; this is the new 992, but you must keep in mind that there will be a ton of new kit attached to the vehicle when it comes time for the actual release.