The Speedster Craze Won't End
Daily Driven Exotics has gone (very far) out of his way to chop the top off of this Lamborghini Huracan Evo Spyder and fully convert it into a one-of-a-kind speedster. 
Damon from the Daily Driven Exotics YouTube channel decided it would be a good idea (I agree. heh.) to take a brand new Lamborghini Huracan Evo RWD Spyder and take it to SR Auto Group in Vancouver, BC, Canada to have the roof to be completely removed among some other visual changes.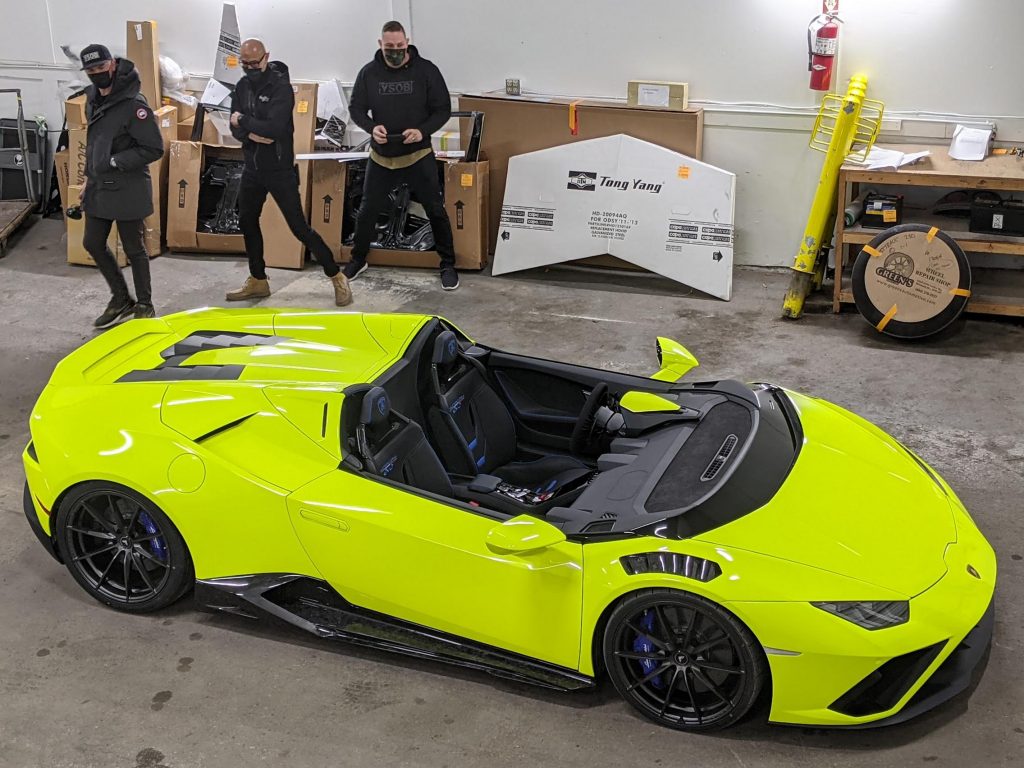 Along with the complete "el roof delete" they also included some pretty wild Vorsteiner Vincenzo Edizione Aero front fenders that come ready with aero vents along the top of the wheel arches. The aero blades from Vorsteiner Vincenzo Edizione were also tacked onto the exterior before the car underwent a complete wrap job to be covered in this insanely bright Tennis-Ball Yellow 3M Fluorescent vinyl at Wrap Workz Vancouver. Vorsteiner V-FF 109 rims wrapped in Gladiator XComp Performance tires also make their way to this car.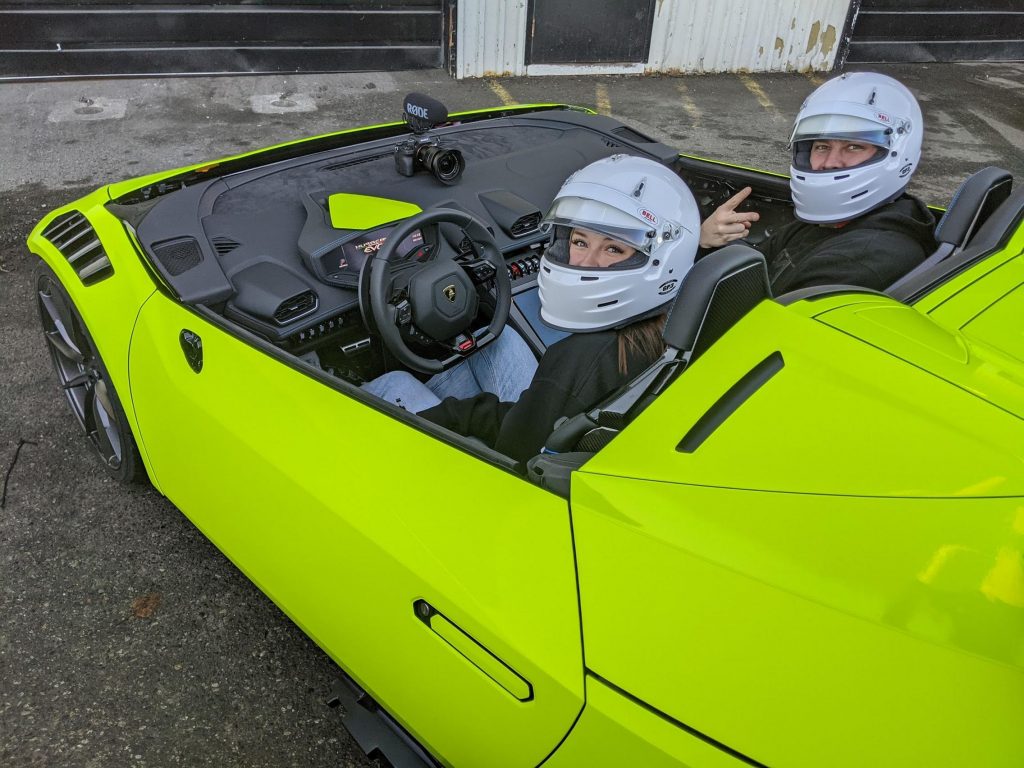 The updates don't just stop at the roof-delete and visual parts though. This car has had its hood popped and seen a major bump in horsepower from the stock 630 horsepower to an astounding 840 horsepower thanks to a VF Engineering Supercharger and the tune to go along with it. A Fi Valved Sport Exhaust has also been added to the car to make it as loud as possible so no bystander is left wondering if that really was a supercharged Lamborghini that just flew past them at 200mph.