After nearly a year of waiting since the Ferrari Roma was officially unveiled, EVO Magazine was lucky enough to get a 2020 Ferrari Roma to review.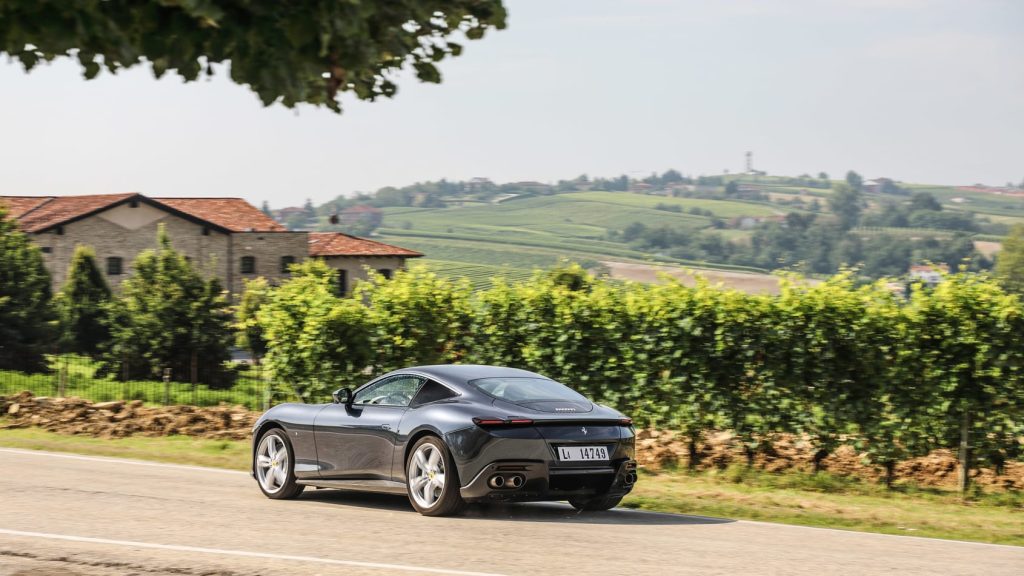 Based upon the Ferrari Portofino, which itself was based on the Ferrari California T, it quite possibly the most unassuming-looking car that has come out of Maranello for quite some time.
That is not to say, however, that it lacks in what makes an Italian supercar a special beast.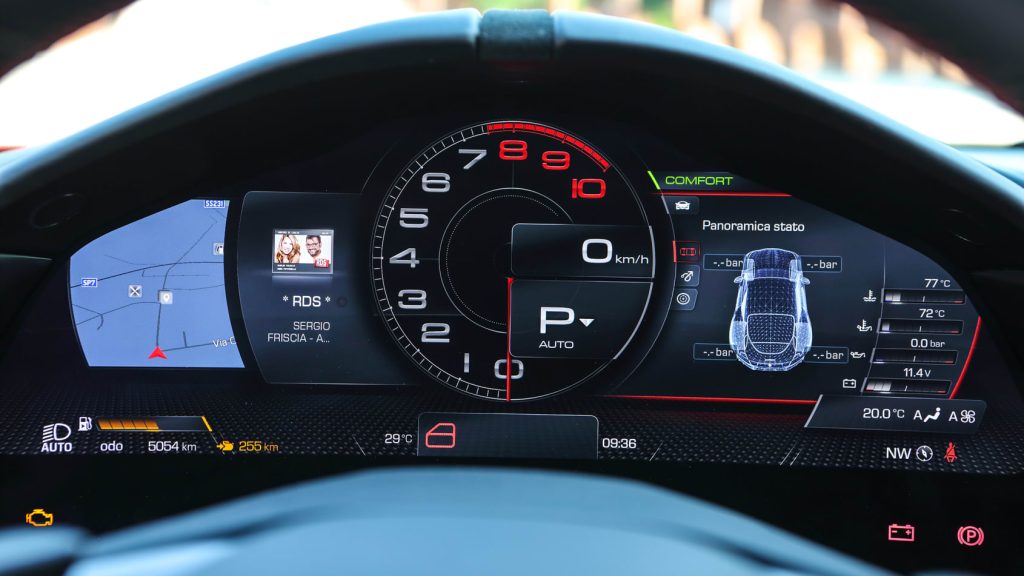 Starting up front, under the hood, you have a 4.0-liter, twin-turbocharged, 612 BHP V8 that you can rev the nuts out of and it will keep going.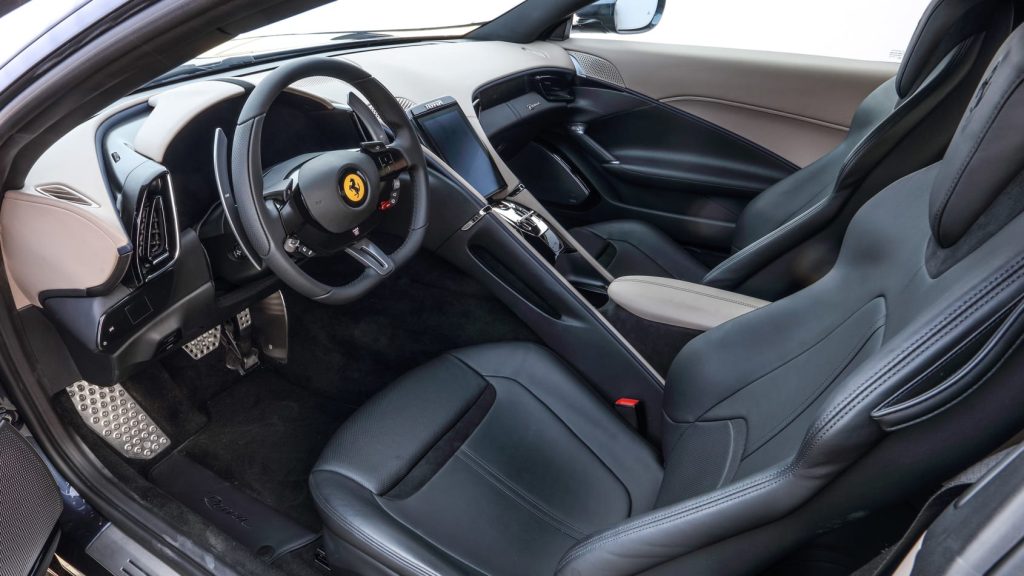 It also has a more appreciable Ferrari scream to it, as the exhaust, through some science and technical wizardry sprinkled about, has GPF (Gas Particulate Filters) catalyzers. These, in turn, are smaller than the average catalytic converter filters, and there are no silencers afterward.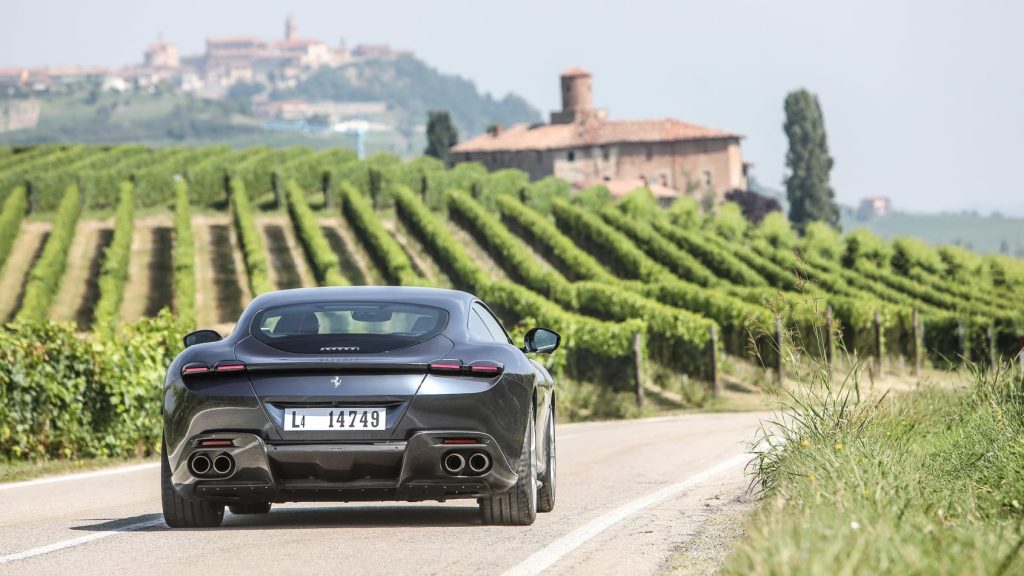 So what you get is Euro 6 emissions compliant (which in effect means it beats California's emissions regulations), but also raw and straight from the engine. In fact, the only noise canceling feature is a set of load sensitive bypass valves that keep it purring at low load, but let you get a proper scream when you floor it.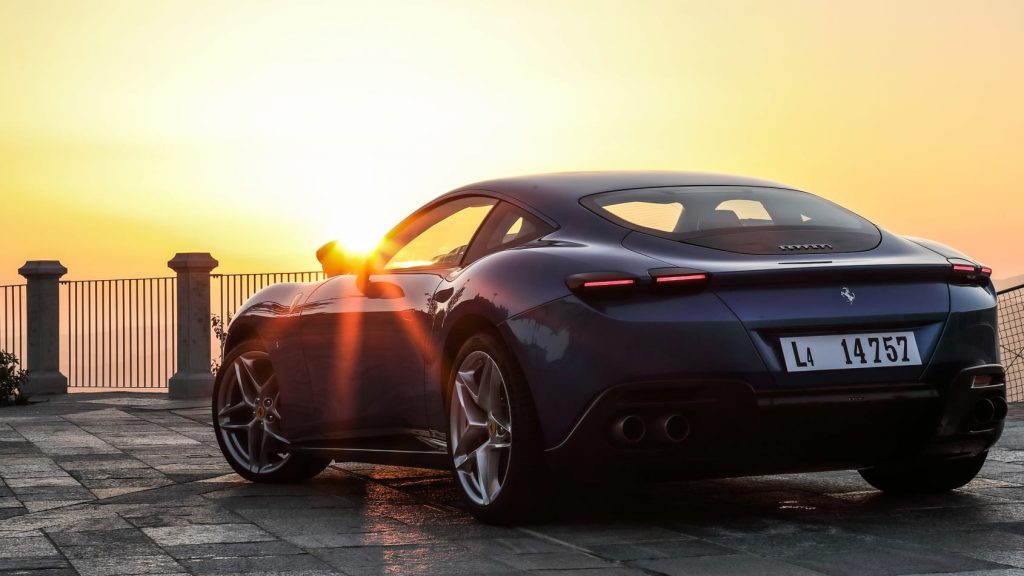 The Roma has its transmission mounted to the rear axle, with a prop shaft between the rear of the engine and the front of the 8-speed dual-clutch unit. The DCT itself is borrowed from the SF90 Stradale, with a few tweaked ratios to give superb acceleration in lower gears, and comfortable economy cruising for the long, sweeping motorways that spread across Europe.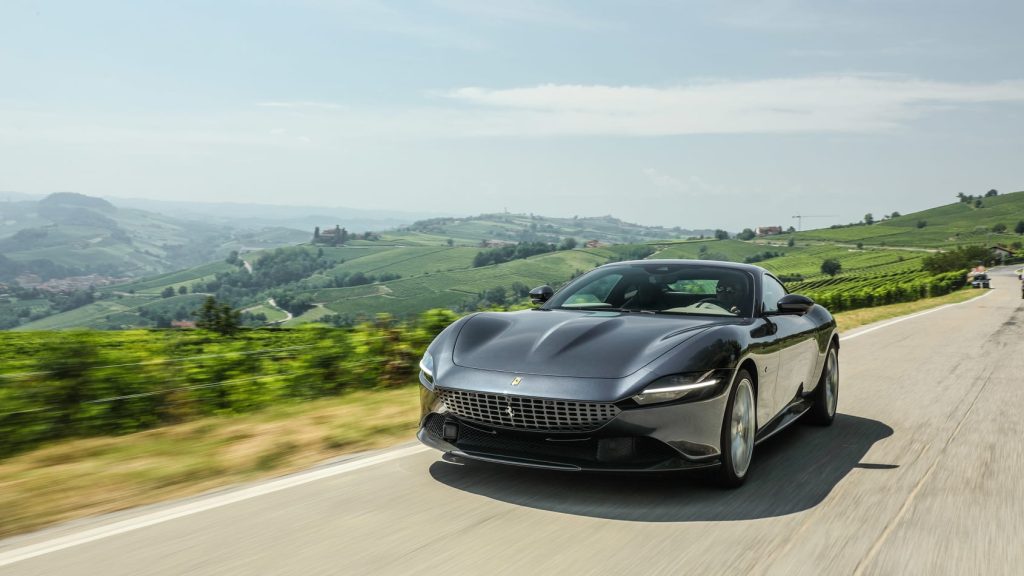 The closest car that Ferrari has made previously to what the Roma feels like to drive is, quite incredibly, the 550 Maranello from the 1990s. A low slung, 2+2 with a small cabin, long bonnet, clean lines, grip you would never expect the car to have, and a feeling of just being able to chase the horizon until either the sun goes down or you run out of fuel.