Exactly a month ago, Gordon Murray pulled the curtain aside to reveal his T.50 hypercar. And now he has revealed that there's a hypercar track version coming!
According to multiple sources including TheSupercarBlog.com, the T.50 S track car will be an even more hardcore version of Gordon Murray's hardcore lightweight road car.
The biggest changes over the road car will be the addition of a shark-fin vertical stabilizer, as well as a full rework of the aerodynamics.
This rework includes a fixed rear wing, a new front splitter, an underbody airfoil, and an adjustable diffuser. As well, the fan will be set to full speed the entire time, sucking the car hard into the road.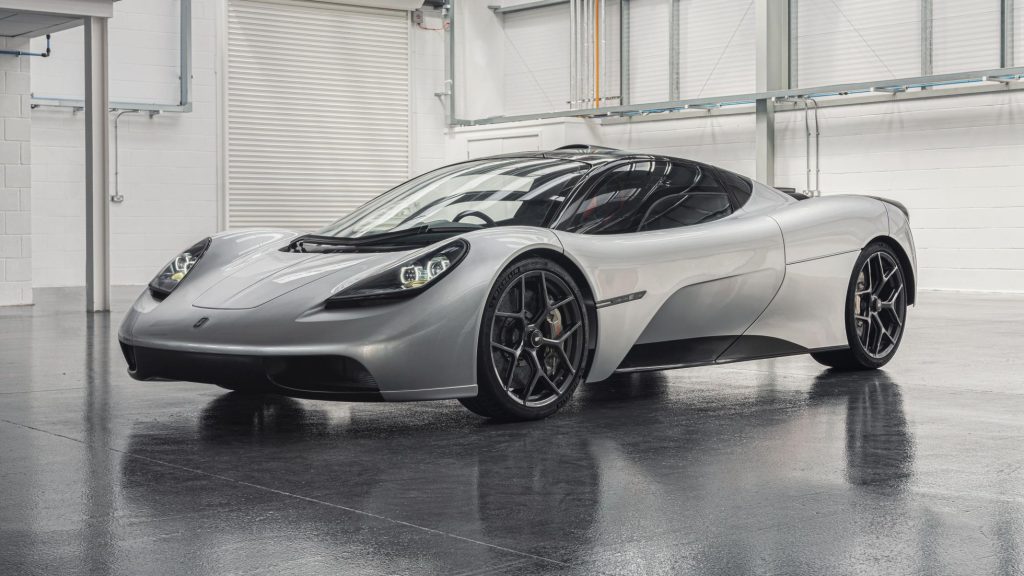 The 3.9-liter V12 engine has gone back to Cosworth for a little more fiddling about. It comes to the track car with a redline of 12,000 RPM, a power figure of "over 720 HP," and the ability to use racing fuel.
The roof-mounted ram-air intake has been widened, allowing more air to be squeezed into the engine. The manual transmission is gone in favor of a lightning-fast DCT by Xtrac.
Air conditioning? Gone. Passenger seats? Gone. Storage compartments? Gone. This is the ultimate lightweight version of the ultimate lightweight hypercar.
Only 25 copies of the T.50 S, compared to 100 of the base T.50, will be built, with a starting price of $4.1 million. They're already 50% sold.
And not only do you get quite possibly one of the most extreme track cars for that money, you also get the TrackSpeed individualization package, which includes setting the car up to your preferred feel, training in track driving, racing, and as-needed support from GMA.