Devastating News for Redbull Racing
It feels like just yesterday we watched Honda get their first race victory with the Redbull car. Last year, Max Verstappen crossed the finish line in first place at the Austrian Grand Prix; Honda's first win since Jenson Button won the 2006 Hungarian Grand Prix in Honda's RA106. The entire Honda development team absolutely erupted in celebration, a signal of what would be a long and healthy relationship between the two brands.
Despite great success in a sport limited to 4 engine manufacturers, Honda announced they would be pulling out of the sport after stating that they were "able to attain its goal of earning victories" and had bigger plans to focus on the automotive industry.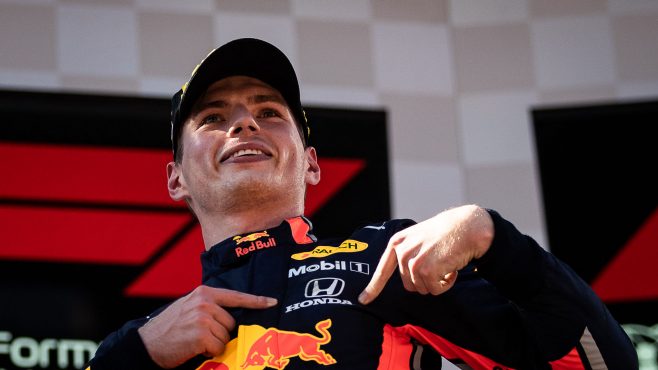 Currently, they supply engines for both Alpha Tauri (previously Toro Rosso) and Redbull teams. This year, Max Verstappen – Redbulls golden child and future world champion – renewed his contract with a 3 year $36 million deal. I believe the success with the Honda powerplant was a big reason for him extending his contract.
After a devastating blowup between Renault and Redbull (RBR's previous engine manufacturer), I honestly have no idea what Christian Horner – Redbull's team principal – has planned for the 2022 season.
There will only be 3 engine manufacturers going forwards: Ferrari, Renault, and Mercedes. Redbull is going to be pressed for options. I'm really understating what happened when I said there was a "devastating blowup between RBR and Renault" because the relationship was far worse than that. After the breakup, they went from teams that simply disagreed with each other to sworn mortal enemies for eternity.
I can't see Mercedes (back to back six-time current champions) being too keen on providing powerplants to their current biggest rival unless RBR decides to offer an astronomical deal; which I feel still they probably still wouldn't take as the team is set for a seventh championship in the bag this year and currently has a perfect opportunity to set themselves up for a historical decade of back-to-backs.
Ferrari being the only other option RBR has for an engine supplier, has completely ruined their development chances this year as all the teams they are currently partnered with are sliding towards the back of the grid more and more every race with other teams dominating them on the straights.
Is I write this I'm currently sitting at my desk wearing a RBR jacket, staring at my RBR desktop wallpaper, and shedding a single tear while the anticipation increases regarding what Horner is going to do for the team's engine needs going forwards.