LoveCars is really, well, loving cars at the moment. They take two cars that are somewhat equal, set them on a retired runway, and race them head to head.
This time, however, it's a race of Japanese engineering and perfection in design against simple, raw German grunt.
In the yellow corner, you have the exquisite Lexus LFA. A car that took so long to design and perfect, and whose tuning included bringing in Yamaha engineers to give it that howling exhaust note, that Toyota lost money one every one that was sold.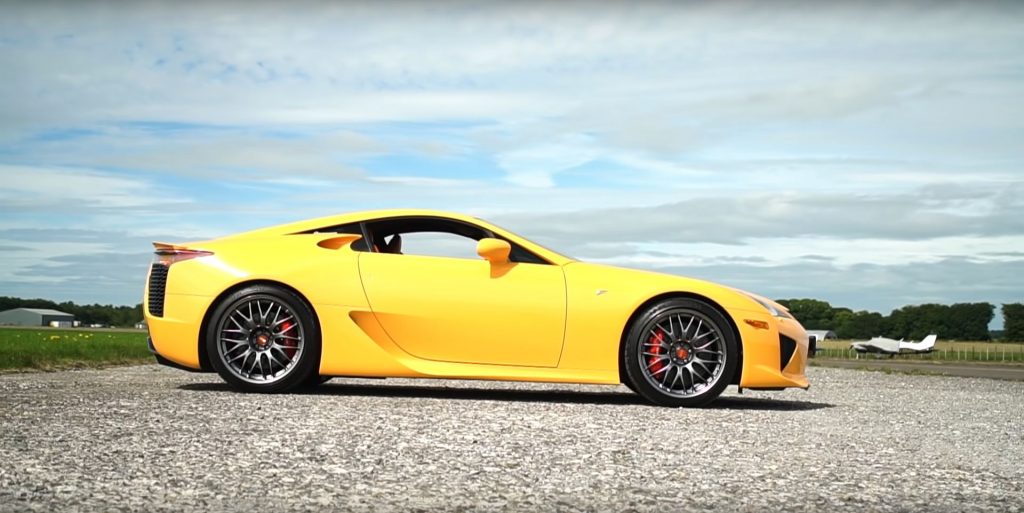 It is powered by a 4.8-liter V10 that revs so strongly and so quickly, the car had to have a digital tachometer, as analog dials could not keep up. The front mounted V10 pumps out 552 BHP, pushing 1,480 kg (3,263 lbs), as it howls towards its 9,000 RPM redline.
In the purple corner, you have the Audi R8 V10 Spyder with the optional Performance Engine upgrade. This gives the 5.2-liter V10 engine a bump to 611 BHP, pushing along 1,770 kg (3,902 lbs).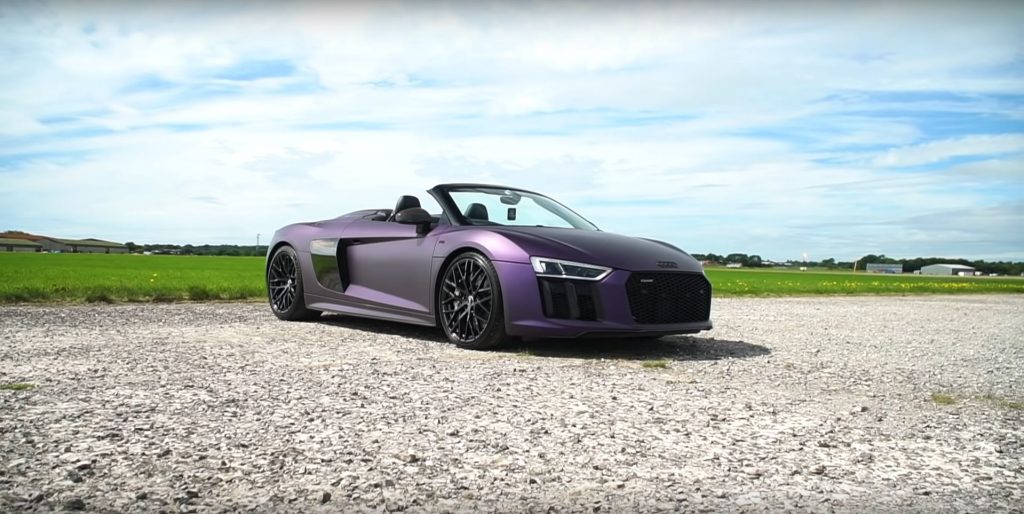 It's also fairly matched in the race as this specific R8 is one of the RWD-only models. The only major advantage it carries is that its engine is mid-mounted, giving better mechanical traction due to its position and eliminating the need for a power-sucking driveshaft.
While the difference might seem marginal on paper, the Lexus LFA actually comes out as the more powerful car. This is because it has 0.169 BHP per pound of weight, against the Audi's 0.157 BHP per pound of weight.
This shows as the LFA easily beats the Audi off the line, leaping off with the engine already howling its glorious symphony out the exhaust pipes.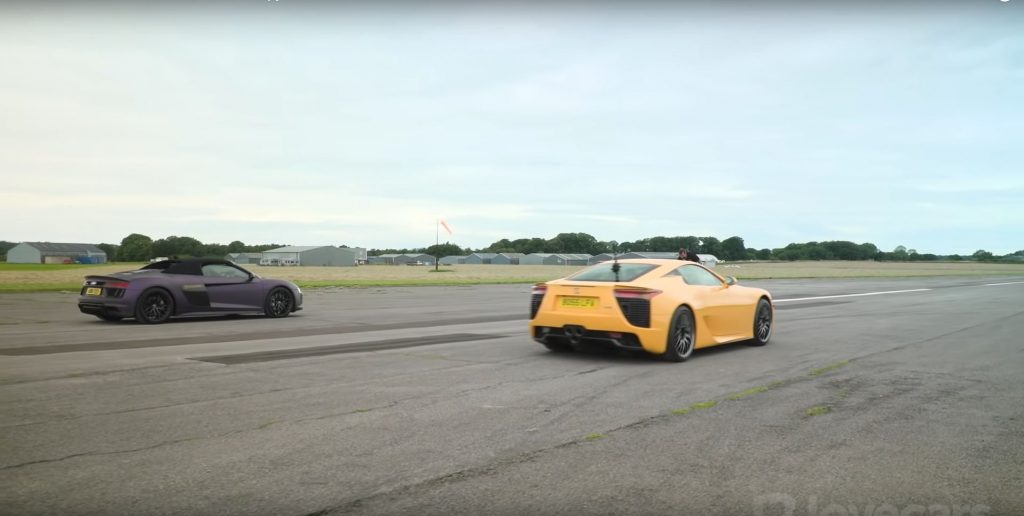 The LFA retains the lead for a good part of the quarter-mile.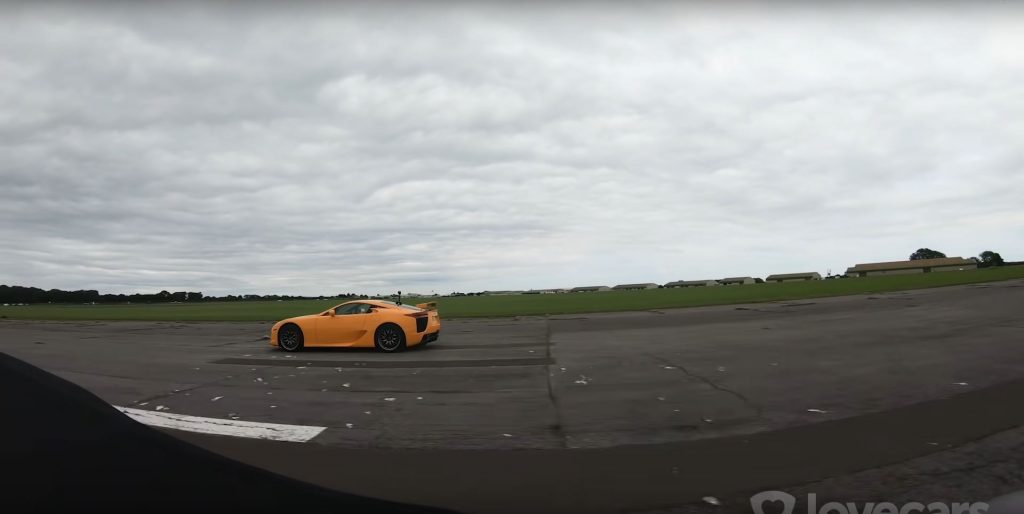 However, when it gets closer to the line, the R8 starts to claw back some ground, eventually pulling even.
At the line, the R8 nabs it by just over a car length but had to scrabble for every inch it gained.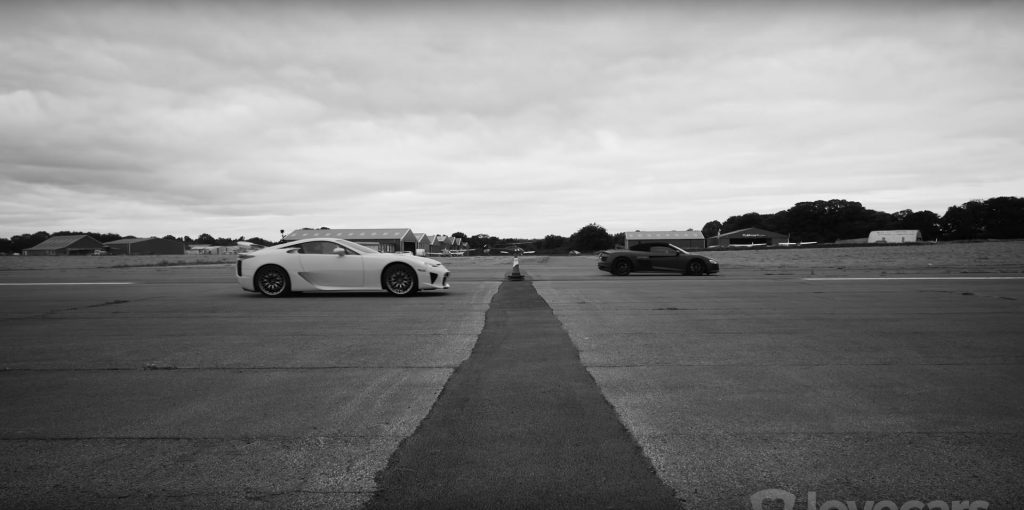 It does show, however, that front-engined cars with big engines, if they are engineered correctly and driven well, still have a place in the supercar world.