Another Lamborghini Speedster?
I'm not sure what's going on with the whole speedster trend or who the heck is buying these things, but it seems as though every manufacturer is hopping on the speedster wagon; McLaren has the Elva, Lotus has the 3-Eleven, Ferrari has the Monza SP1 & SP2 and Aston Martin with their V12 Speedster. Now Lamborghini is here with a radical design approach to add to the lineup of new speedsters coming down the supercar pipes.
This roofless, windshield-less, two-seater looks like an Aventador SVJ reengineered to fit in the speedster box and provides customers seeking Lamborghini speedsters a new option.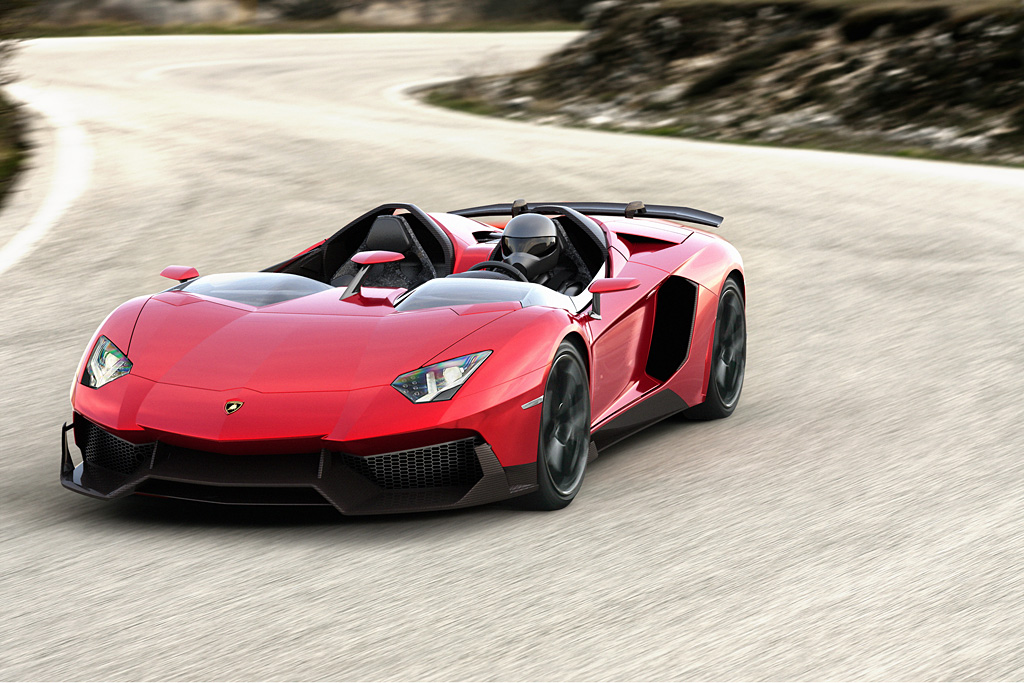 I'm not too sure what happened with their earlier concept with the V12 Powered Aventador J (previous Lamborghini speedster), but with a $2.8 million dollar price tag to come along with your car that can only be driven in prime summer conditions, they didn't sell too many. In 2019, Lamborghini sold just 8205 cars, and how many of those customers are looking for an open-air track car that must be driven with a helmet?
The side of this new "secret speedster" has the text "Attenzione macchina veloce aperta", which translates in English to "Attention fast open car". 
The car was featured on the Lamborghini Squadra Corse Instagram account instead of their regular account, hinting to this perhaps being a limited edition track/race car instead of your typical Lamborghini release like the Aventador J.
https://www.instagram.com/p/CFznNKUjpDQ/