Pininfarina has some big plans coming to fruition. With their company first beginning with their official launch back in 2018, rumors about their exotic "uber-car" – the Battista – have been circulating around the news networks.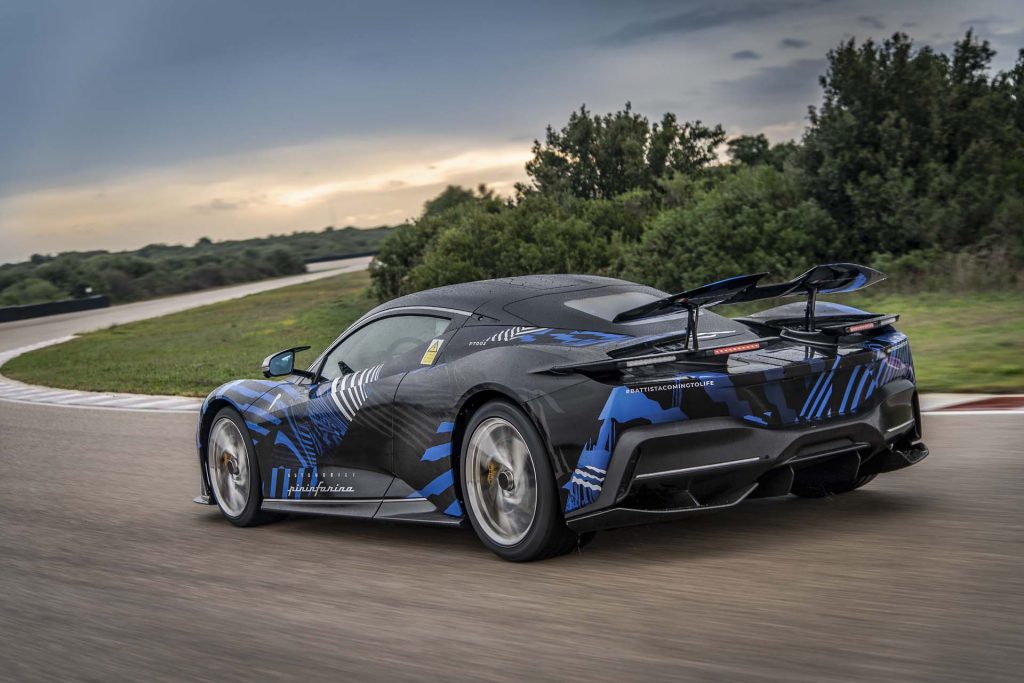 The Battista is supposed to be a direct EV powered competitor to the Bugatti Chiron and will be limited to 150 units. It is expected to make 1,877 horsepower and 1696 lb-ft of torque with it's 120 kWh battery-pack taking it a distance of 280 miles (that is, if you're not driving it like a 1,877 horsepower hypercar).
If those numbers aren't enough for your jaw to drop, keep in mind that this car will have a 2 second 0-60 mph and will take you up to 186 miles per hour in a grand total of 12 seconds. Wild.
The company recently put out a video of this monster machine hitting the track for some long-awaited testing in the real world. The video linked below documents it's cinematic marriage to the racetrack. It's always a big step made when a concept car finally makes it to the racetrack for official testing, so this should give EV enthusiasts some substantial evidence to gaw over that this car is actually coming to production very shortly. I'm sure all 150 potential customers are patiently waiting.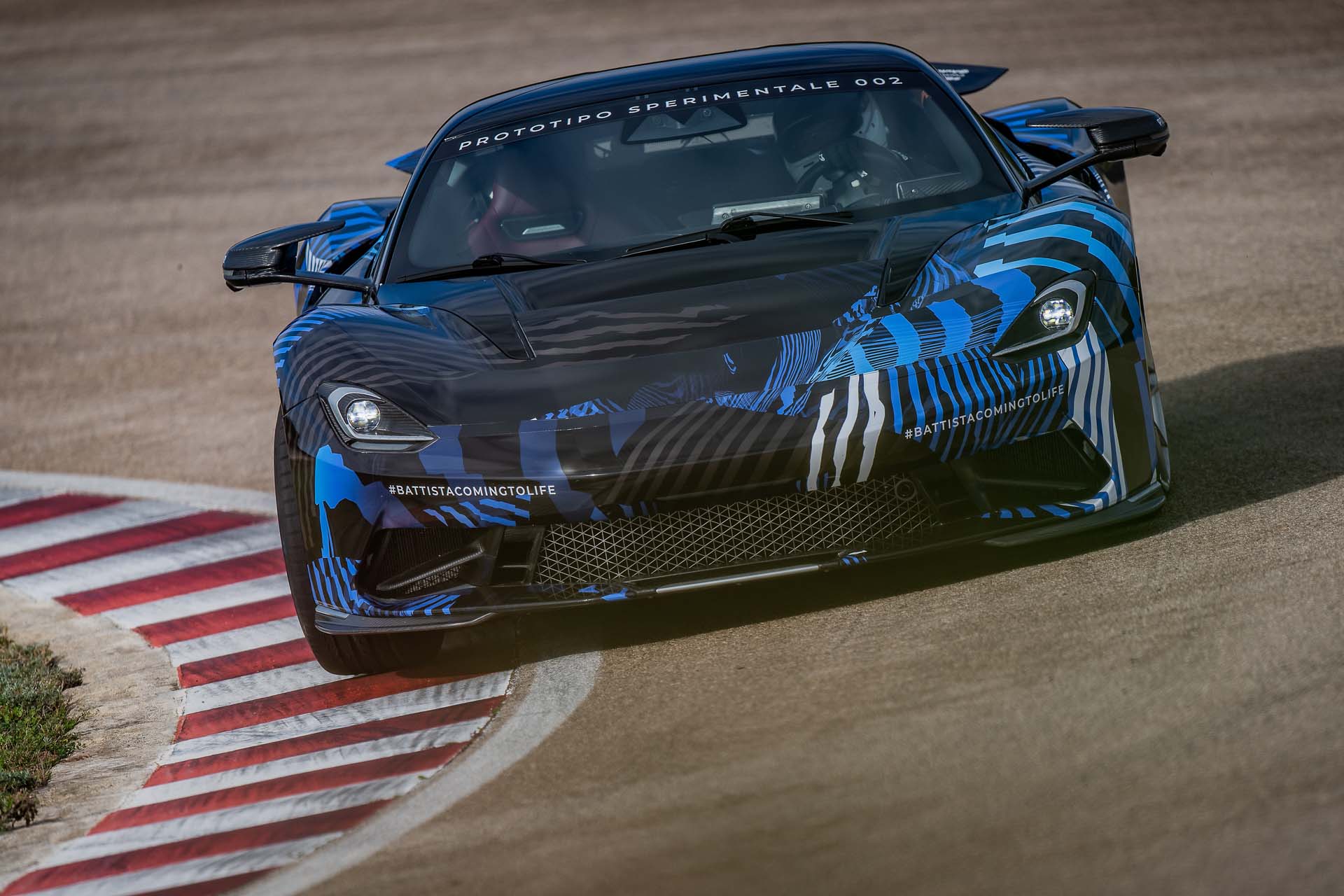 This recent test happened at Italy's Nardo high-speed oval with Georgios Syropoulos (their official test driver) behind the wheel.
"The phenomenal performance potential of the Battista is clear," The driver said in his statement… "Our clients will never have experienced acceleration like this before."