Stuttgart's Best & Brightest Partake in Winter Festivities
Over the past weekend, Porsche showcased some of their finest automobiles on a frozen lake in Austria. This included appearances from the current model lineup, as well as some of a much more vintage persuasion.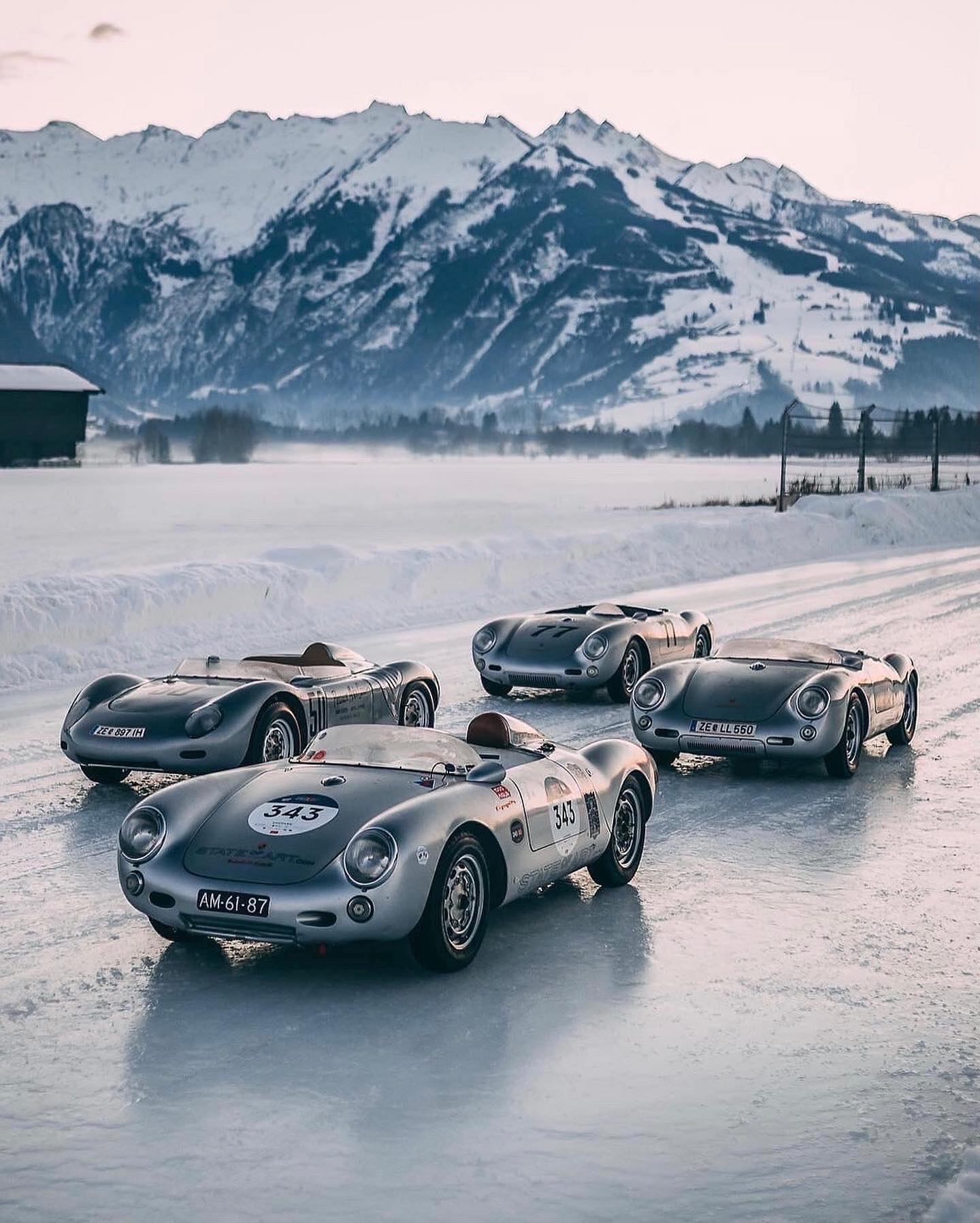 Headlining the annual event— known as the GP Ice Race—was the new Cayman GT4 RS, along with its Clubsport race car variant. It's the first time the automaker has revealed the cars publicly since the 2021 LA Auto Show.
eFuels Steal the Show?
One of the most notable attendees in the town of Zell am See was not an automobile per se, but rather, the source that powers one.
Porsche proudly declared that the GT4 RS cars were not just making their debut on ice, but they were also filled with a renewable form of petrol—dubbed eFuels—which the company has been hard at work developing.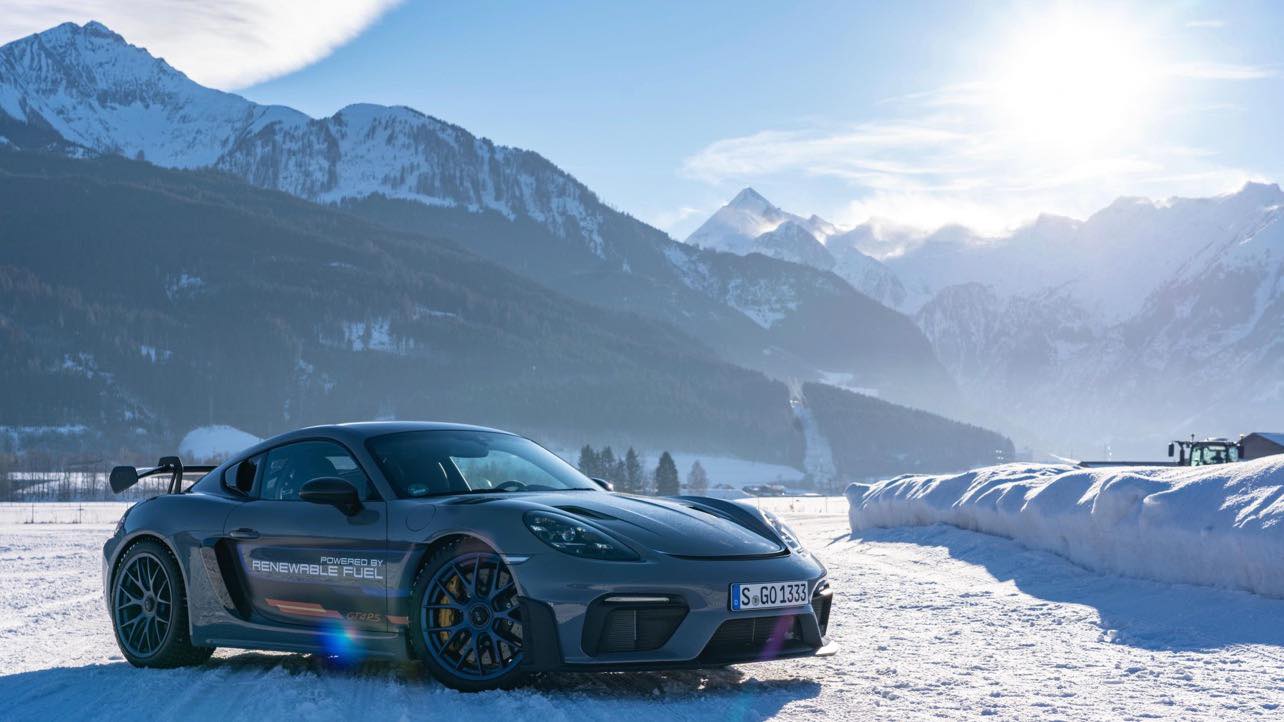 Cars being raced in the GT program have already been experimenting with eFuels for some time now, but Porsche's ultimate goal is to have the eco-friendly liquid eventually powering conventional road cars for many years into the future.
This is all very significant; the company doesn't see eFuels as just a stop-gap solution before widespread electrification takes place, but as a viable (and arguably more clean) conduit of transportation which would co-exist alongside the EV movement.
Event Media
While fans are unable to attend the GP Ice Race in-person due to ongoing restrictions, organizers have been regularly providing highlights of the event through their social media platforms. There, you can view media which recaps everything from historic classic car racing, to the fan-favorite skijoring.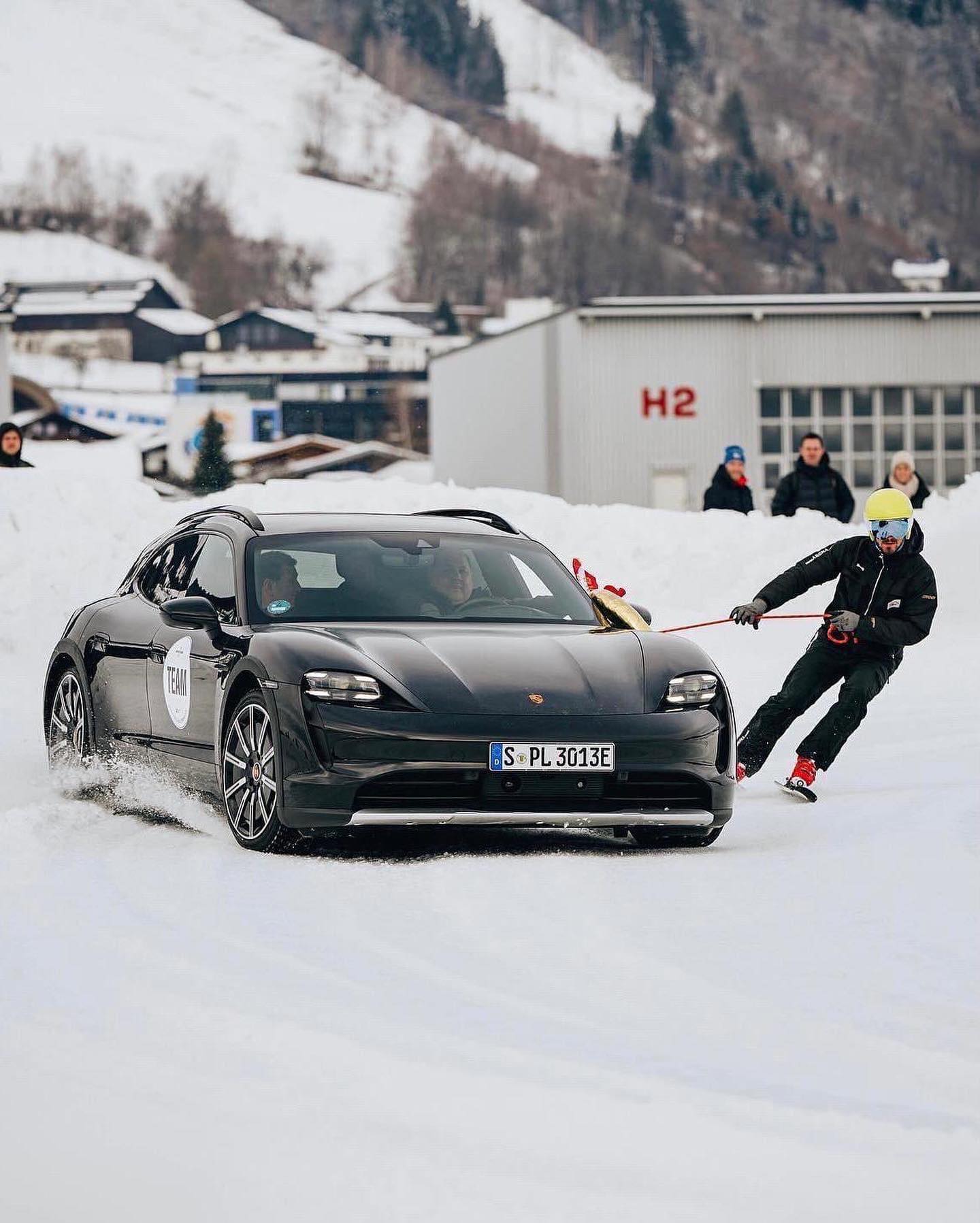 Below are more pictures taken through the lens of a Porschephile. Enjoy!