As Europe begins to reopen, many tracks are also opening with limited capacity for those that have been itching to get out and go fast.
To celebrate this reopening, despite it ongoing for about a month now, today we have two very different cars doing two very different laps at the world-famous Green Hell, the Nurburgring Nordschleife.
To watch the McLaren Senna doing a lap, click here: McLaren Senna Full Send On The Nordschleife.
Fans of YouTube supercar reviews, videos, and commentary should be familiar with Shmee150. A British enthusiast and businessman, he already has an impressive personal stable of cars including a 2017 Ford GT, a McLaren Senna, and a few others for "daily driving."
However, he does not own one of the rarer Porsches currently out and about, the Porsche 911 GT2 RS MR. While a mouthful, the important part of that whole slew of numbers and letters is the MR.
What it stands for is Manthey Racing, a German team that has a large ownership stake bought by Porsche themselves. They have raced nothing but team modified Porsche 911's in pretty much any format you can race them in.
ADAC 24 Hours of Nurburgring. Blancpain International GT Challenge. European Porsche Supercup. FIA WEC 24 Hours of Le Man. Australian GT3 Challenge. They've been there and done them all.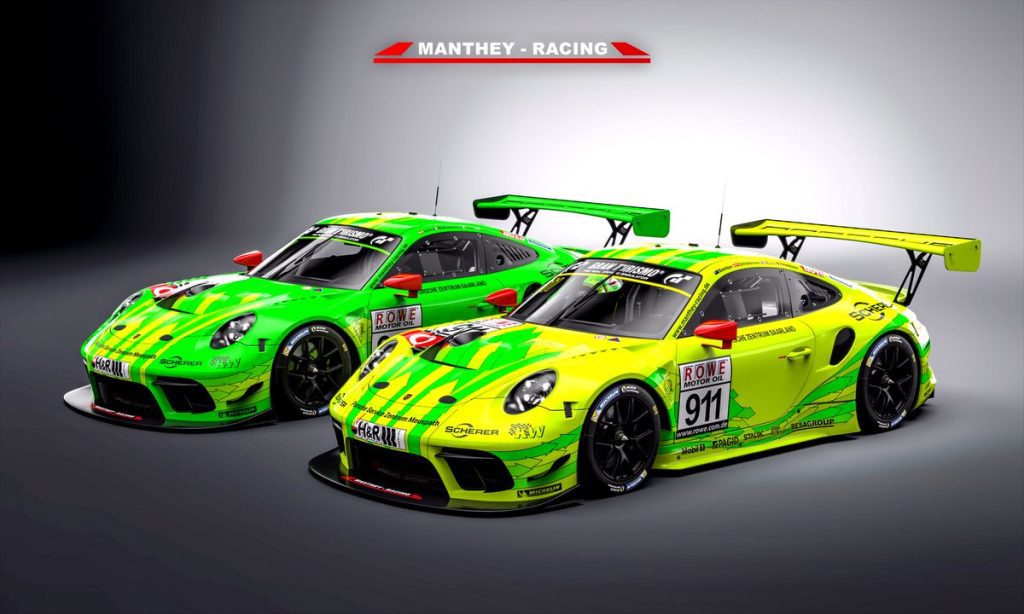 So when Porsche took a "standard" Type 991 911 GT2 RS to them, they simply rubbed their hands together and got to work. What emerged was a harder-core version of the already hardcore GT2 RS.
The MR kit adds way more aero, race-grade and fully modifiable suspension, upgraded carbon-ceramic brakes and race-grade calipers and pads, engine reprogramming to broaden the torque curve and give the GT2 RS more punch, and strips down the interior to a barely-road-legal spec of carbon seats and Alcantara. As well, a track-spec half cage is installed, replacing the rear seats, that the racing harnesses attach to.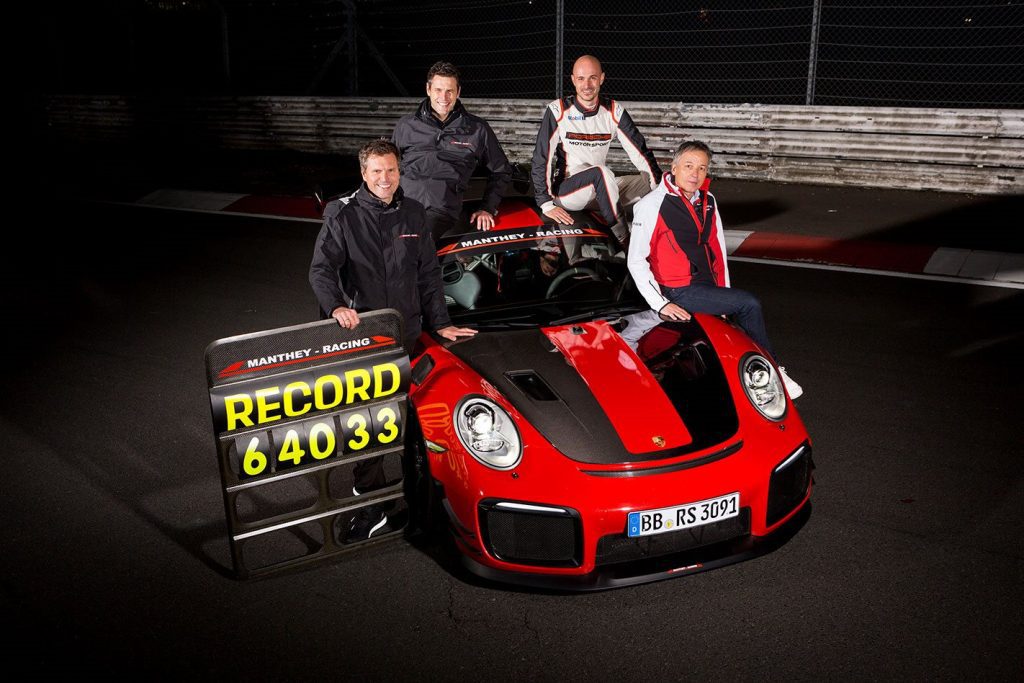 What you end up with is a car that currently holds the limited production car record at the Nordschleife, at 6 minutes and 40 seconds. It also holds the limited production car record at Portimau in Portugal, as well as the Bilster Berg, Hockenheimring, and Saschenring records in Germany.
So sit back, relax, and enjoy a limited production car destroying the Nordschleife in a way only one designed by a spec racing team can.