Thanks to YouTuber Varryx, a video has been uploaded of a Ferrari that is shaped a lot like an 812 Superfast, but with a much more pronounced front end air intake and a camouflaged rear end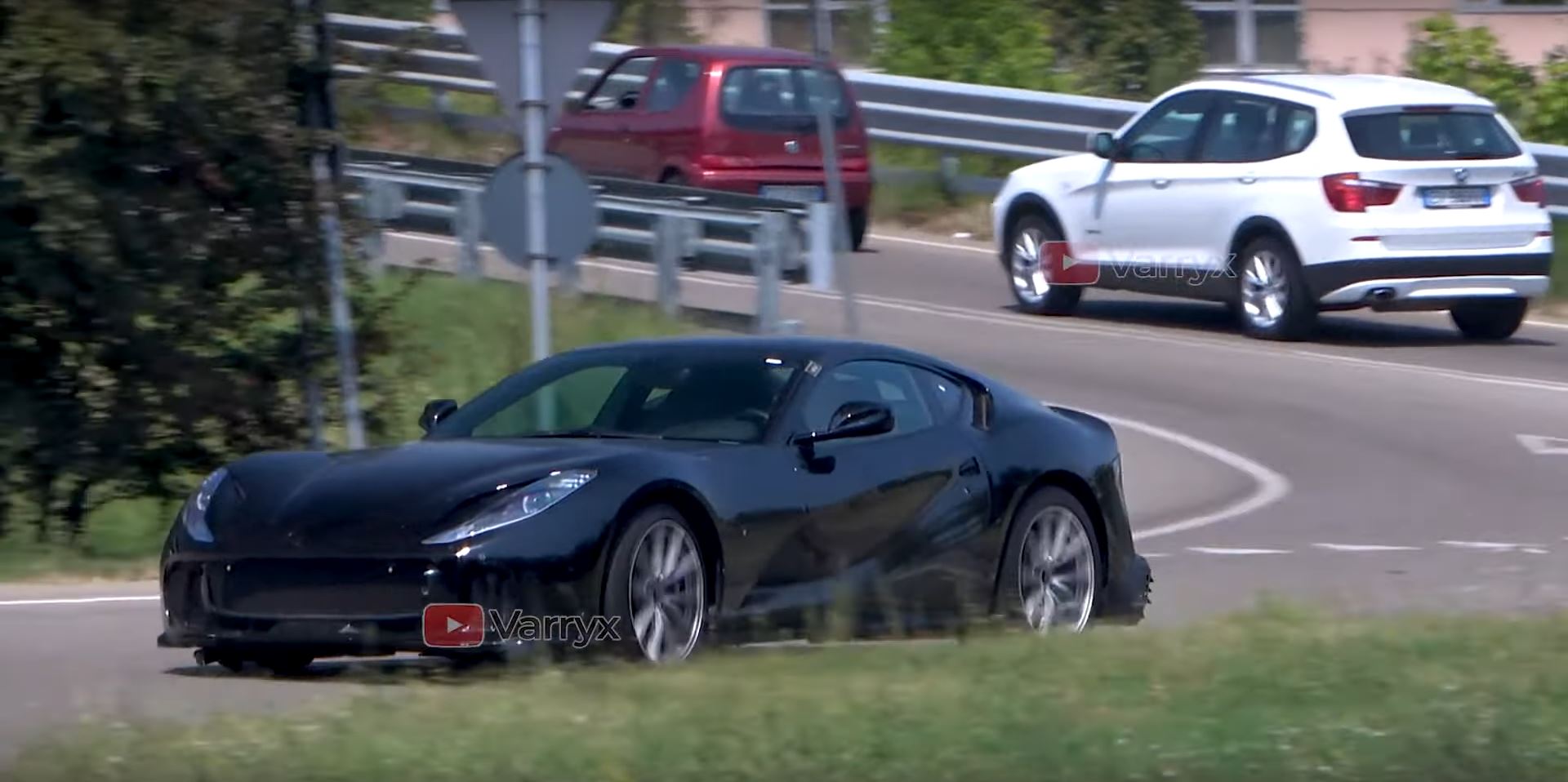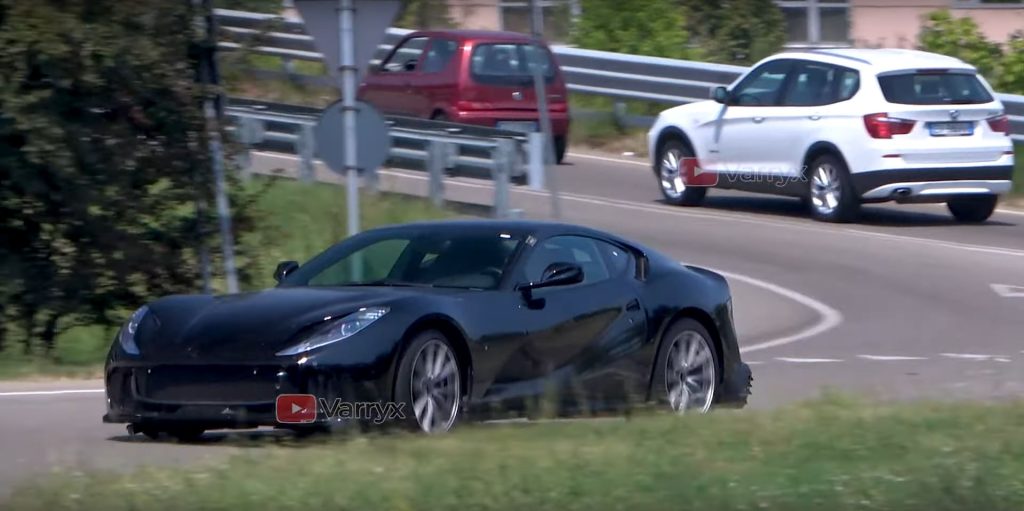 Most of the camouflage, as stated, covers the rear, with the lower valence especially having strakes and what appear to be bolted on camo panels to hide the final shape.
While not much can be heard of the car, when it accelerates a little onto one of the Italian motorways at about a minute into the video, the deep, sonorous bellow of that monster V12 does echo out across the landscape.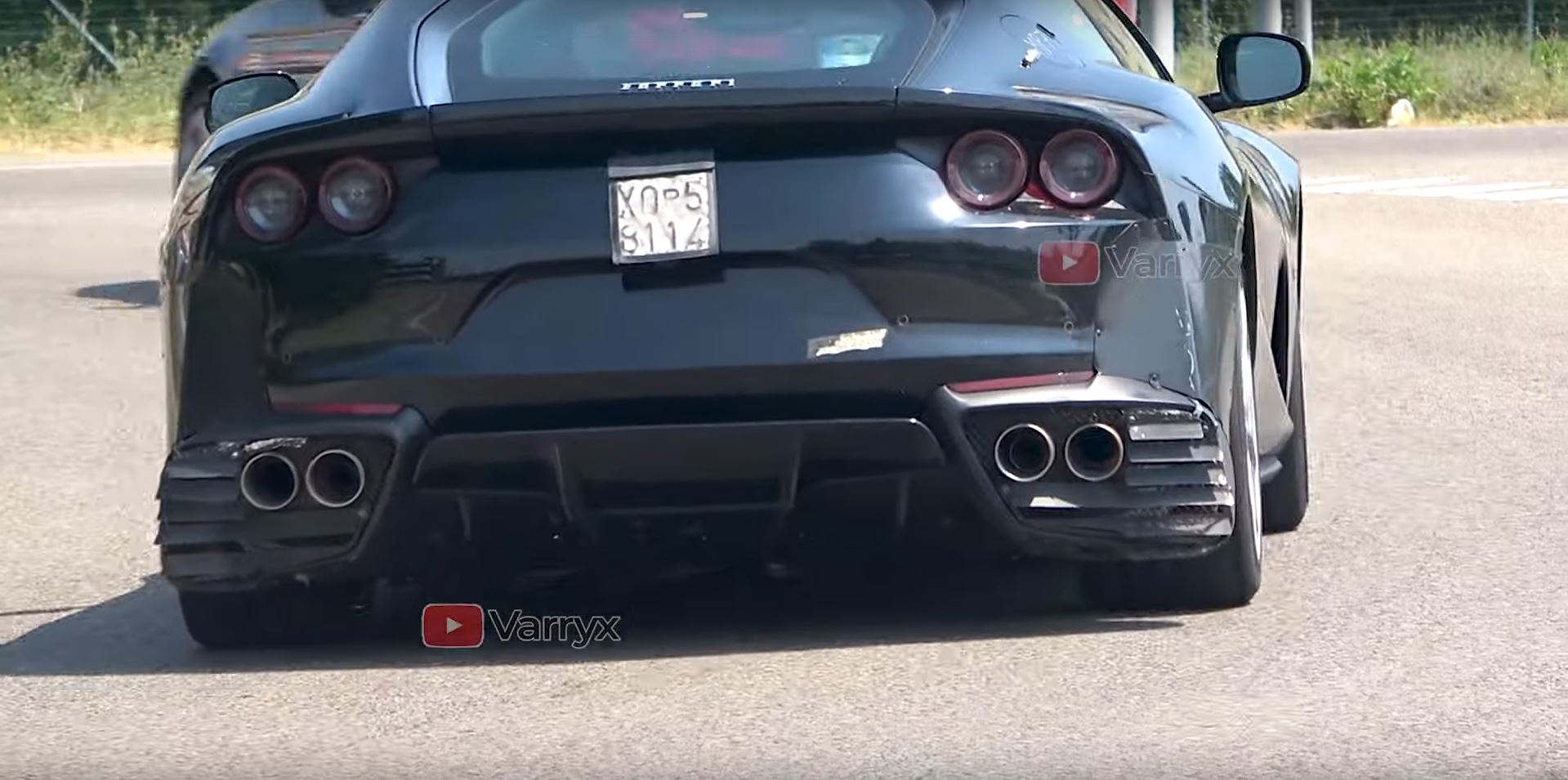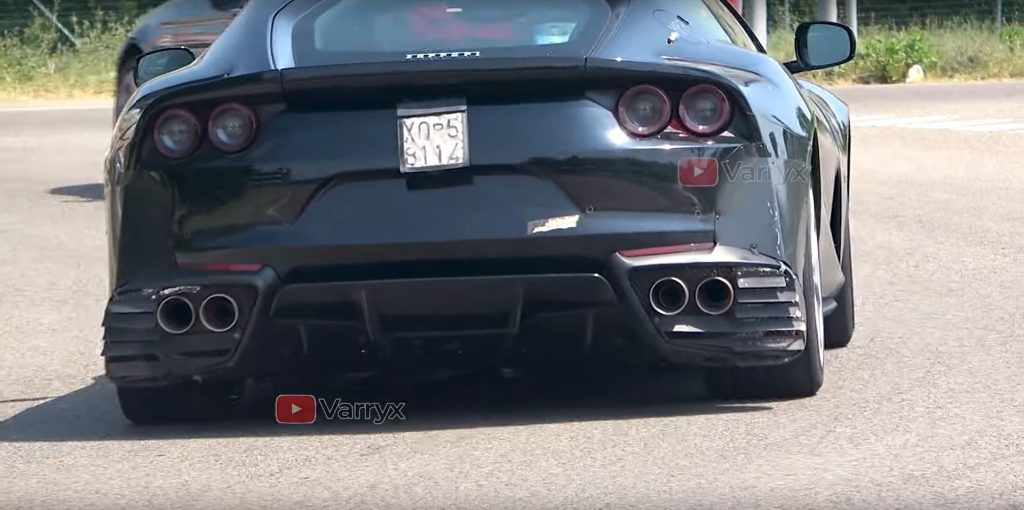 While the rear valence of a regular 812 Superfast is known to have air ducts and aerodynamic pass-throughs for the rear wheels, the raised exhausts and the fact that they are surrounded by strakes instead of solid panels does suggest some sort of new aero pass-through. As well, compared to the regular 812 Superfast rear end, pictured below, the exhausts are higher and there are twice as many venturi strakes on the diffuser.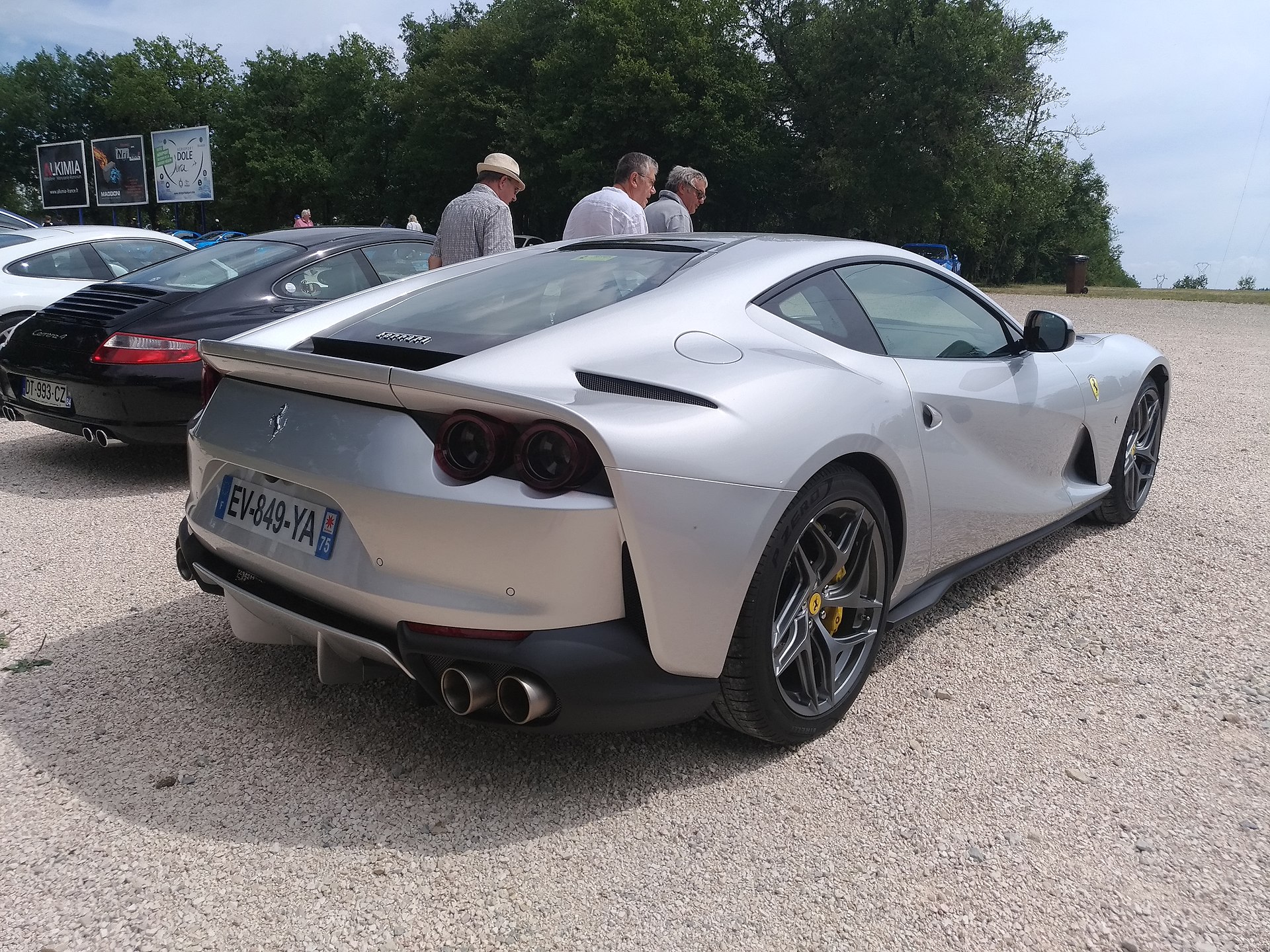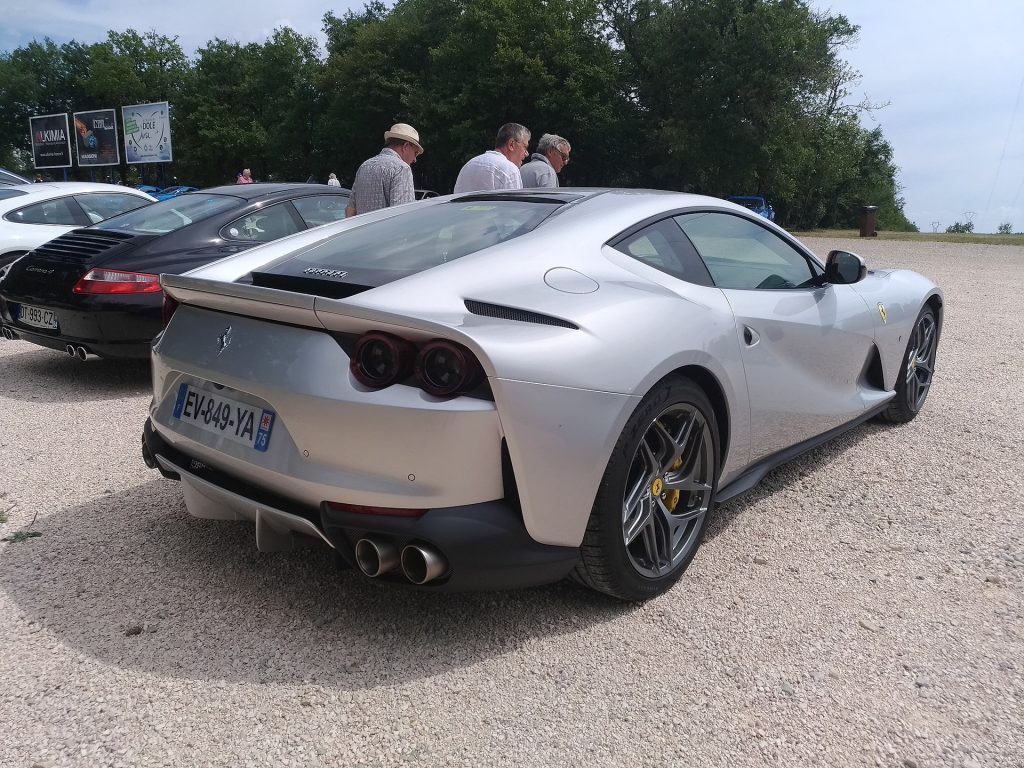 As is well known with Ferrari's special edition models, a raised exhaust is one of the most common giveaways, as it means that there is a lot more going on under the car than can be seen. We'll just have to wait, unfortunately, to see if any more news or videos emerge of what could be a very exciting car!