While the recently announced Aston Martin Valkyrie Spider is the talk of the town, there was one specific image that Aston Martin put on their Twitter that may have dropped a heavy hint about 2022's plans for the prestigious marque.
The Aston Martin Valkyrie family.#AstonMartin #Valkyrie pic.twitter.com/GOiqN7jeEe

— Aston Martin (@astonmartin) August 13, 2021
If the image or tweet doesn't load, here is the picture in full: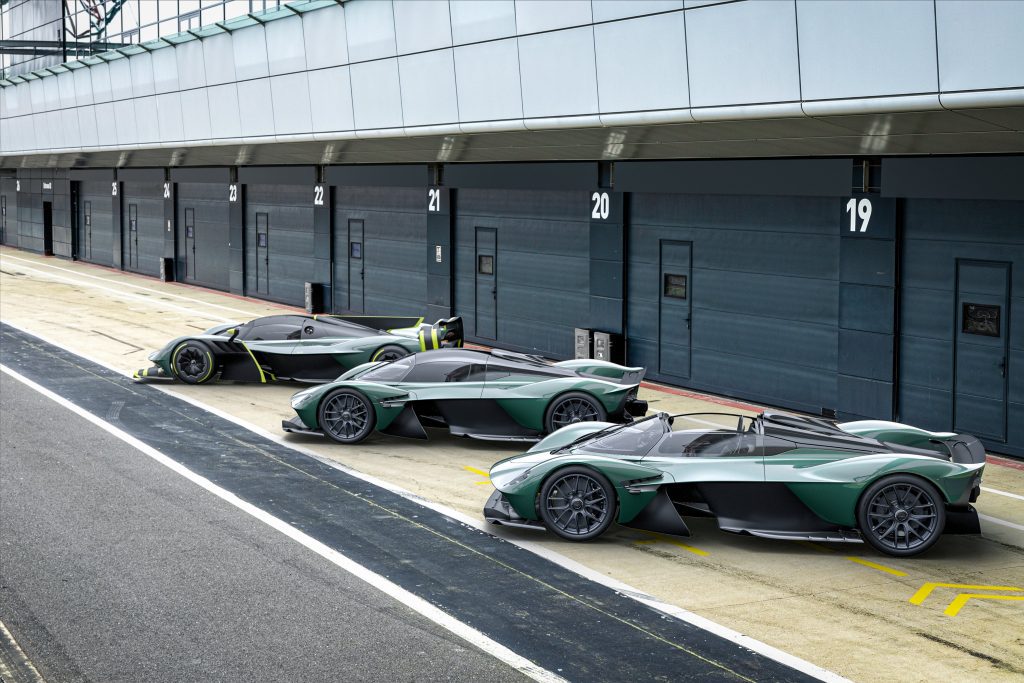 From front to back, you have the beautiful Aston Martin Valkyrie Spider, the original Aston Martin Valkyrie Coupe, and then…. wait, wasn't the Aston Martin Pro delayed until 2022?!
Taking a closer look…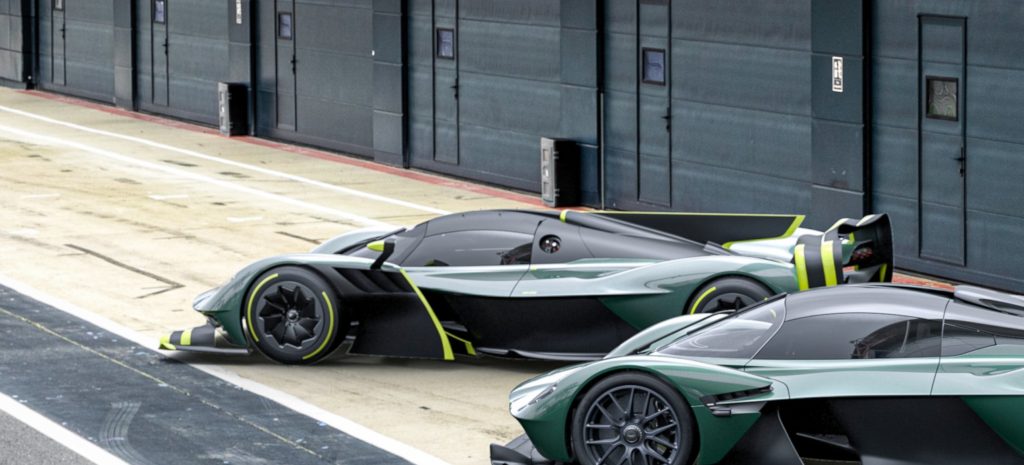 It's lowered. It has a hypercar-spec shark fin. It has a rear spoiler that is raised and solid. It has aerodynamically shaped wheels, which look to have at least some carbon fiber. It's a full AMR Valkyrie Pro!
Most pictures up to this moment have been of the two prototypes, or high-quality renders for media purposes. A full production model has not been seen, yet this one has none of the prototype stickers, 001 or 002 decals, or any such evidence to say it is a prototype.
This picture, however, is real photographic evidence that they might be moving up a year, back into the original delivery timeframe of late 2021. Especially considering how much Aston Martin and Ferrari are close competitors on the Formula 1 circuit, and Ferrari working on a successor to the LaFerrari that will naturally have an FXX program version…
The discussion on this tweet from Aston Martin has, naturally, been focused almost entirely on the race car in the background, so while this is just a rumor right now, could this be the first real appearance of the AMR Valkyrie Pro production model?