A New Champion
Much like Mercedes' 6-year consistent domination in Formula 1 Motorsport, Bugatti has held the records for the fastest production cars for so long it has almost become boring.
SSC and Bugatti have had a strange relationship when it comes to production speed records. In 2005, the Bugatti Veyron hit 254 mph making it the world's fastest production car. Two years later SSC stole the title for a very short time. Not long after – 2010 to be exact- the Veyron Super Sport came back and re-wrote the record books with an astonishing 268 mph top speed.
Fast forward to the present day where we are in 300+ mph territory and heading uncomfortably fast towards the 400 mph ranges. The Chiron Super Sport 300+ continued the era of Bugatti supremacy when it hit 304 mph.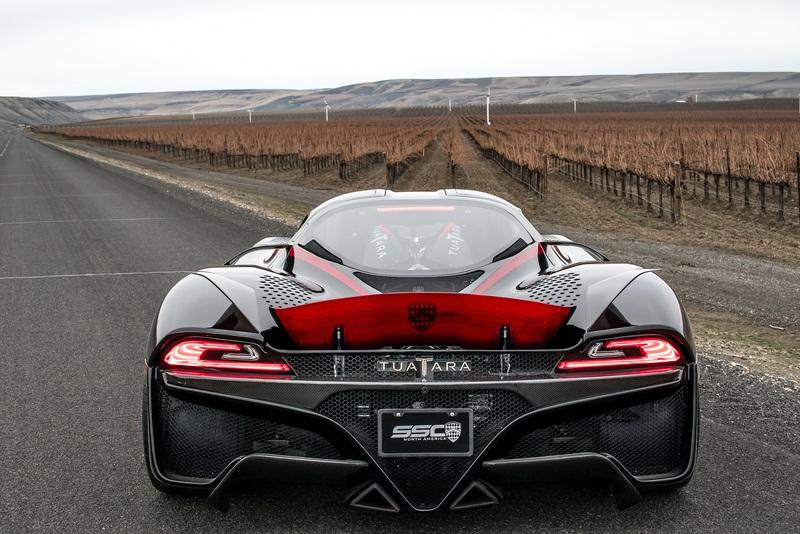 We can finally stop talking about Bugatti now because SSC just hit 331 mph with their new 1750 horsepower Tuatara; that's 523 km/h for our international readers. Last week the news was only mere rumors, but today we have confirmation that on October 10th, 2020, the SSC Tuatara far exceeded Bugattis previous record with a two-way average of 316 mph and a top speed of 331 mph on the seven-mile stretch of road on Nevada State's Route 10.
The car itself is an absolute engineering wonder. The engineers at SSC managed to squeeze 1750 horsepower out of the 5.9L twin-turbo V8 and packaged it around a fully carbon fiber chassis making the car aero-space light at 2750 pounds (~1250 kg).
Oliver Webb, the driver behind the wheel of the record-setting run, mentioned in a statement that "There was definitely more in there," following with "in better conditions, I know we could have gone faster. As I approached 331 mph, the Tuatara climbed almost 20 mph within the last five seconds. It was still pulling well. As I told [CEO] Jerod [Shelby], the car wasn't running out of steam yet. The crosswinds are all that prevented us from realizing the car's limit."
Below I have attached a video from the official Top Gear youtube channel detailing the entire experience. It's absolutely insane how fast this car picks up speed between 350-500 km/h. Hopefully, this record holds for a while so we can get a break from Bugatti's corner touting their excellence; but I'm sure we all know this new record is going to push Bugatti to put out something new and more powerful as a result.