A tagline on the Hennessey Performance website reads, 'Making fast cars faster since 1991.' That statement perfectly captures what the Texas-based automotive engineering company is all about. It was set up in 1991 by John Hennessey and primarily focuses on mechanical component modification to eke out extra performance from sports cars, sedans, SUVs and even pickup trucks. 
Hennessey Performance has modified vehicles from brands like Lamborghini, McLaren, Dodge, Chevrolet, Ford and Lincoln. In addition to working on existing cars, the performance outfit is responsible for the Venom F5, the company's first all-new proprietary automobile as a vehicle manufacturer. Like the company's tagline suggests, speed is the common theme that runs through the company's product offerings. Here, we showcase a few that highlight just how obsessed Hennessey Performance is with making fast cars go even faster.
Hennessey Venom GT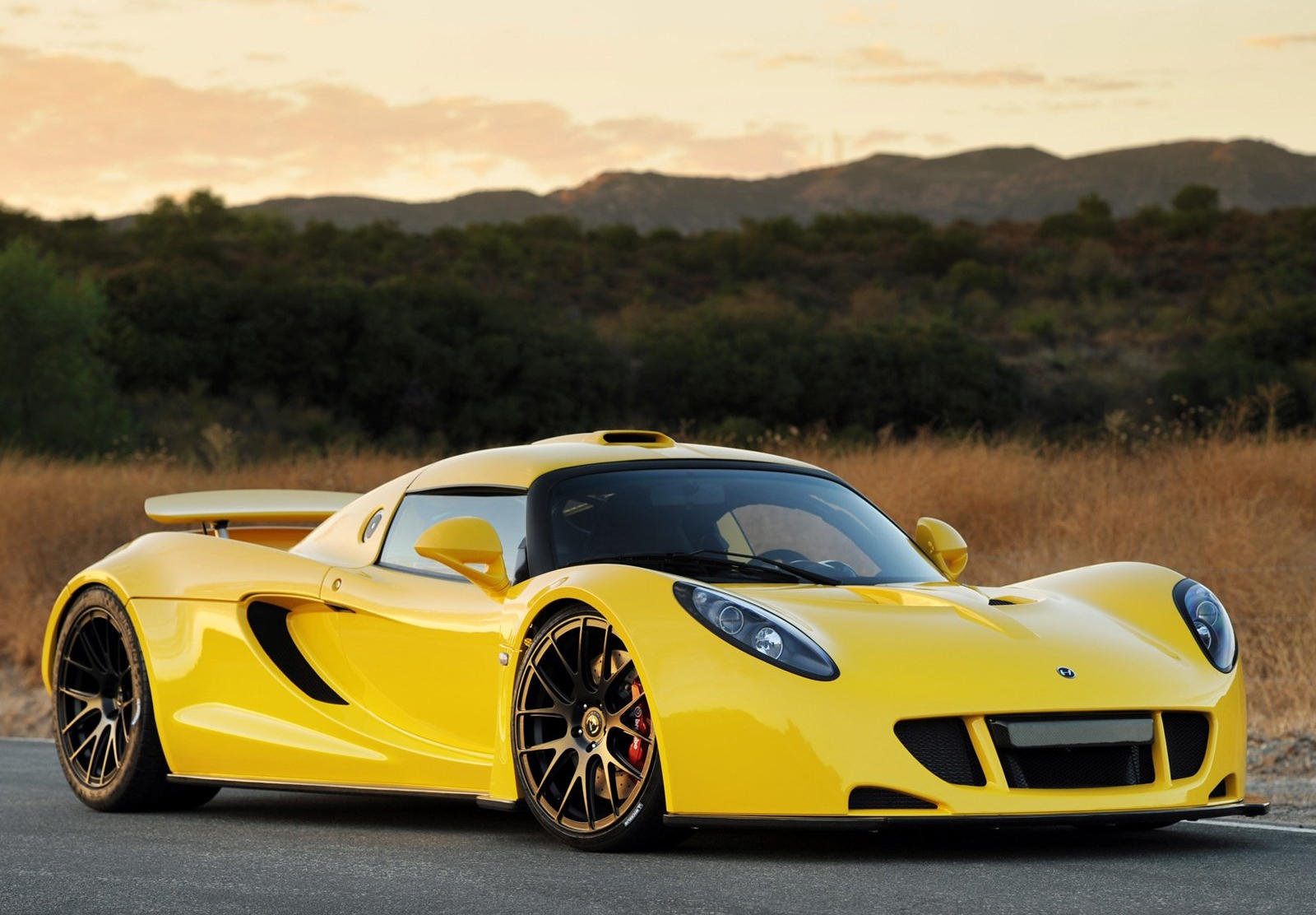 Via CarBuzz
The Venom GT helped put Hennessey on a global map when it set a series of speed records, besting heavyweights from rivals like Koenigsegg and Bugatti. In 2013, the coupe became the fastest accelerating car from 0 to 186 mph (300 km/h) when it achieved the feat with an average acceleration time of 13.63 seconds. 
The spider variant also became the world's fastest convertible in 2016 when it recorded a top speed of 265.57 mph (427.4 km/h) during a VMax run at California's Naval Air Station Lemoore. The Venom GT is based on Lotus Elise/Exige and utilizes several components from the latter to develop a lightweight framework. Power is supplied by a twin-turbo V8 tuned to produce 1,244 hp and 1,155 lb-ft of torque.
Hennessey Venom 1200 Mustang GT500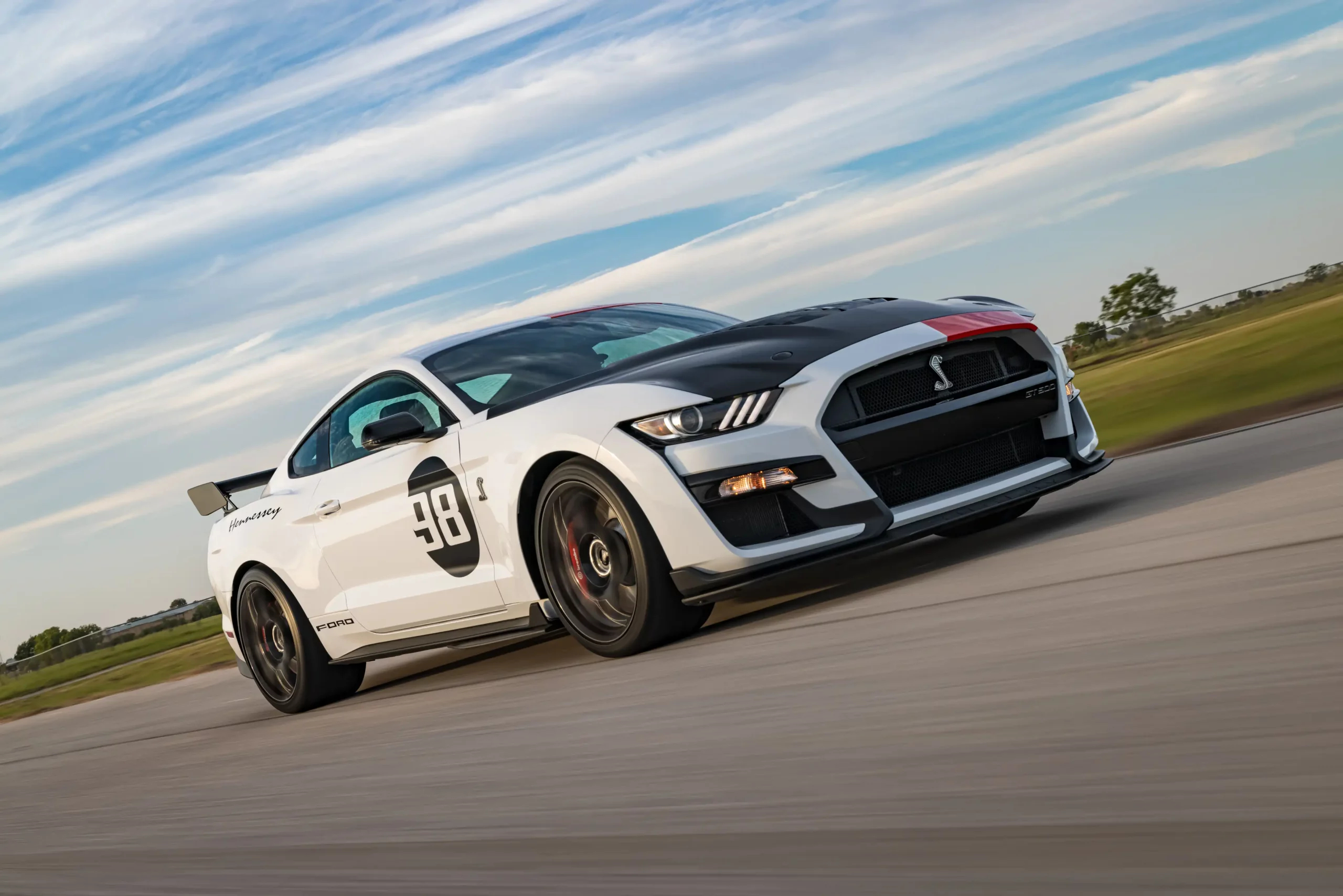 In stock form, the Mustang GT500 is pretty potent. With 760 hp, it is one of the most powerful production Fords ever made. It can also sprint to 60 mph in about 3.4 seconds which is still decent for the 4,200-lb muscle car. However, that is not enough for the lads at Hennessey Performance, hence, the Hennessey Venom 1200 Mustang GT500. 
As the name implies, the Mustang recreation boasts a thumping 1,220 hp, almost 500 hp more than the standard model. According to Hennessey, it's enough to elevate the Mustang's performance to 'supercar levels.' There's no word on how fast this beast will go, but given the carmaker's reputation, it is reasonable to expect it will be much quicker than the regular Mustang GT500.
The Exorcist Camaro ZL1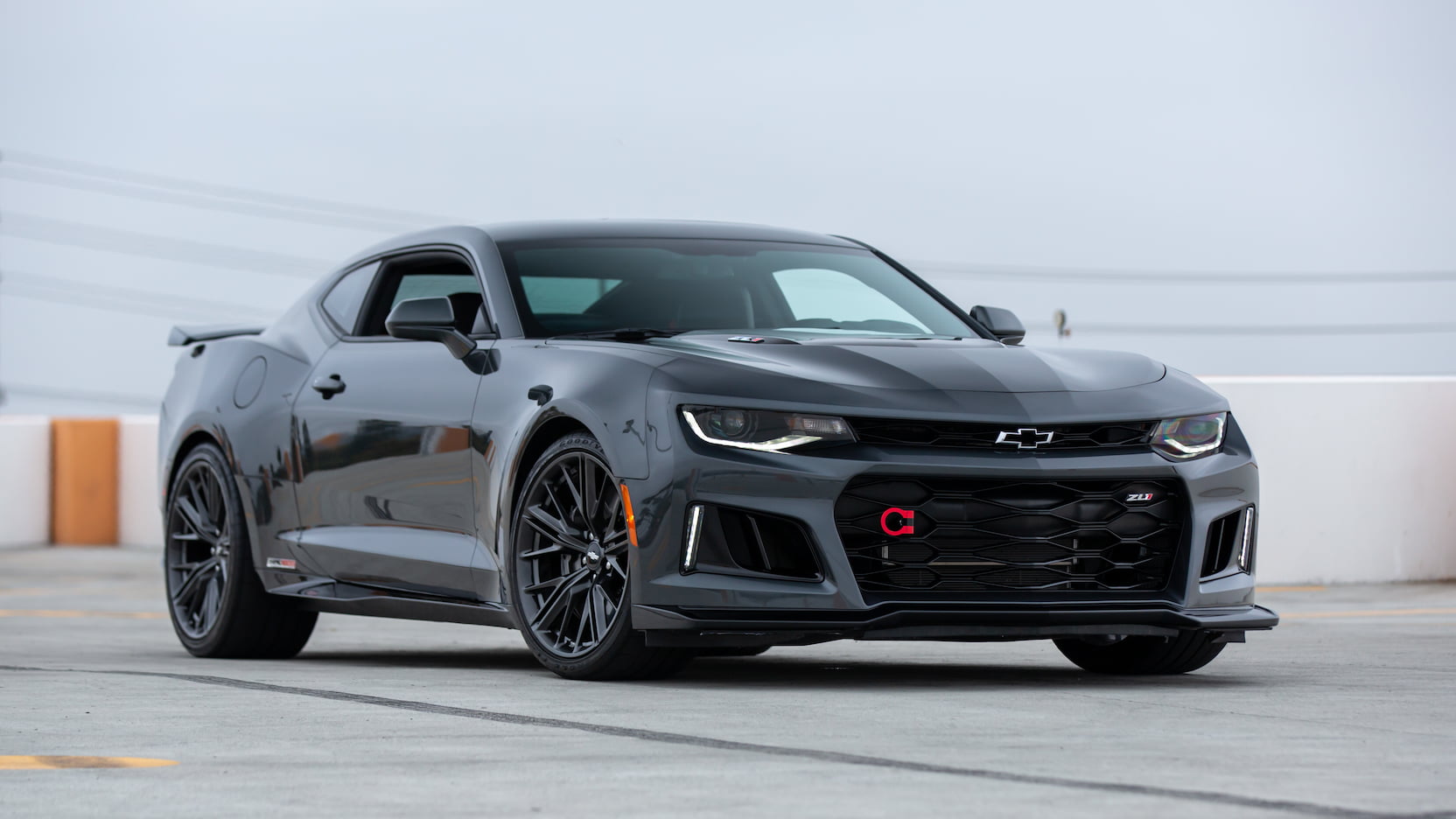 Via Mecum
The Exorcist Camaro ZL1 was Hennessey's response to the challenge of Dodge's Challenger SRT Demon. What Hennessey did was take a stock 2017 Chevrolet Camaro ZL1 and infuse its 6.2-litre LT4 Supercharged V8 with a healthy dose of steroids, transforming the muscle car into something decidedly darker and fearsome. 
The straight-line launch and speed were primary considerations here. Nothing else mattered, which was why almost everything else on the Camaro was kept stock. The Exorcist Camaro put out 1,000 hp and 996 lb-ft of torque. The car could rocket to 60 mph in less than 3 seconds and complete the quarter-mile run in a staggering 9.57 seconds. Just make sure there's enough room at the end of the drag strip when you hit the brakes.
Hennessey Resurrection 1,200hp Camaro ZL1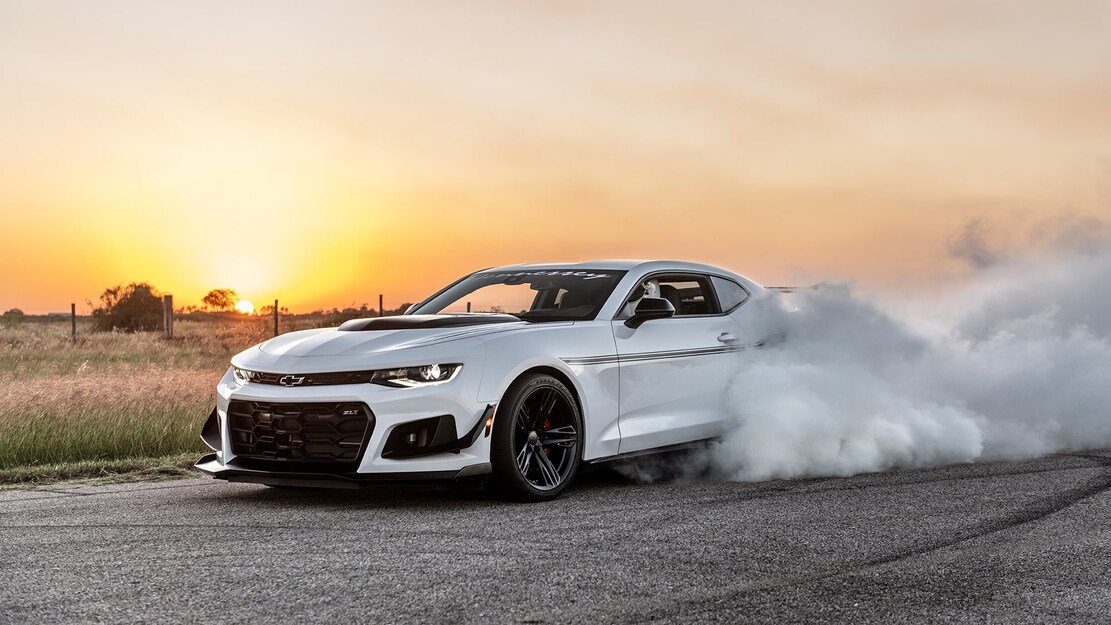 Via Motortrend
If, for some reason, the dark powers of the 1,000-hp Exorcists Camaro still don't measure up, then there's the Resurrection Camaro ZL1. Instead of a supercharged LT4 V8 (found in the Exorcist Camaro), this one gets a supercharged LT5 6.2-litre V8 taken from the Corvette ZR1. In stock form, that engine is good for 755 hp. 
With an upgrade package that includes a larger intercooler and a high-flow air induction system, the Hennessey team was able to boost the engine's power to a ridiculous 1,200 hp and 1,000 lb-ft of torque on Shell E-85 fuel. In this guise, the Camaro will accelerate to 60 mph in 2.3 seconds and blast past the quarter-mile marker in 9.3 seconds at 150 mph. That's faster than a McLaren 720S.
Hennessey HPE1000 CTS-V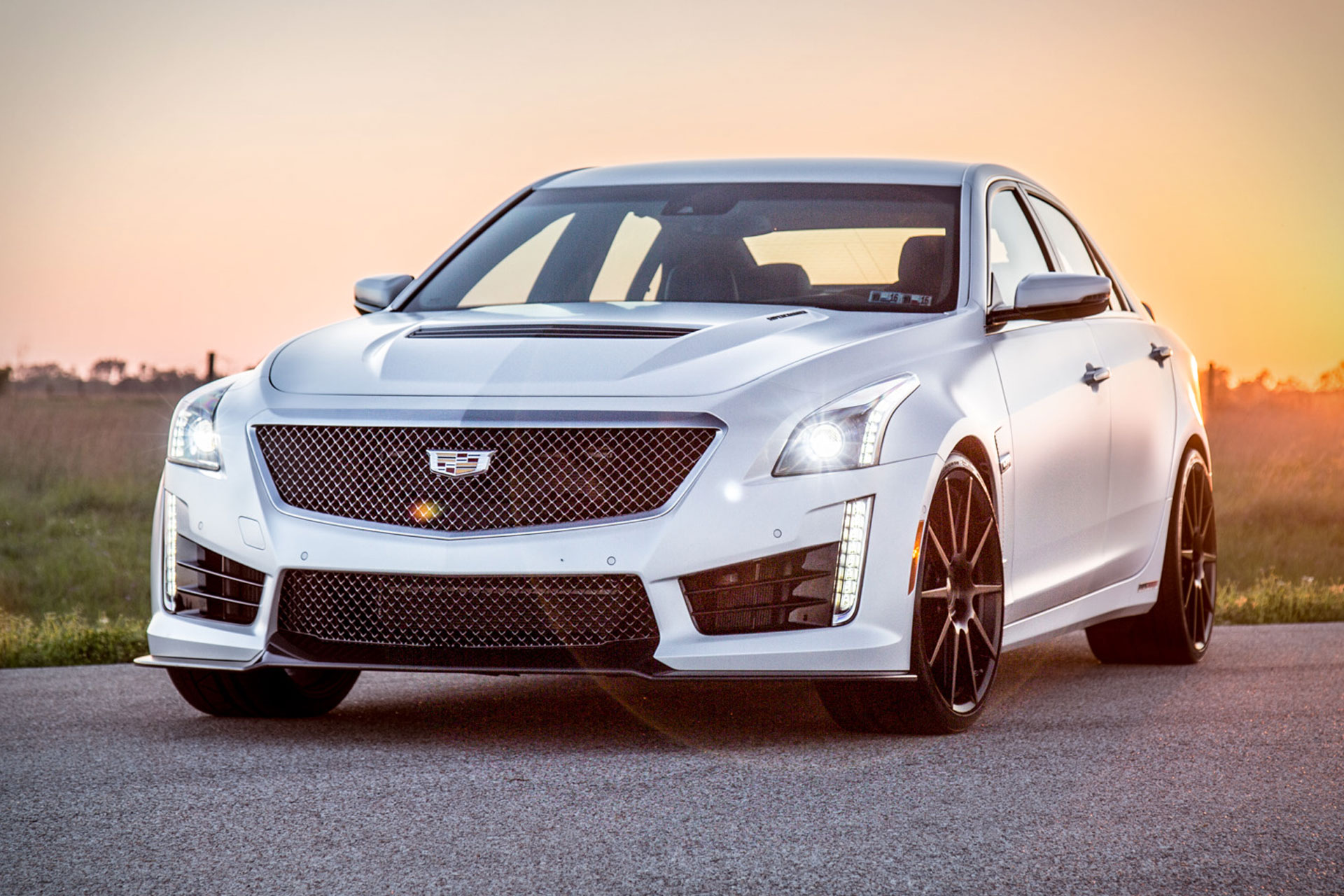 Via Uncrate
With the HPE1000 CTS-V, Hennessey has managed to transform a powerful sedan into an outright highway bully. In stock form, this sedan puts out 640 hp, enough for most people, but then Hennessey Performance does not really make products for the mass market. Upgrades for this CTS-V sedan include a high-flow supercharger, camshaft and an ECU reprogram. 
The end result is an insane sedan that cranks out 1,000 horses. Hennessey says the HPE1000 CTS-V will run the quarter-mile in 10.5 seconds at 135 mph before maxing out at a top speed north of 200 mph.
Hennessey McLaren 765LT HPE1000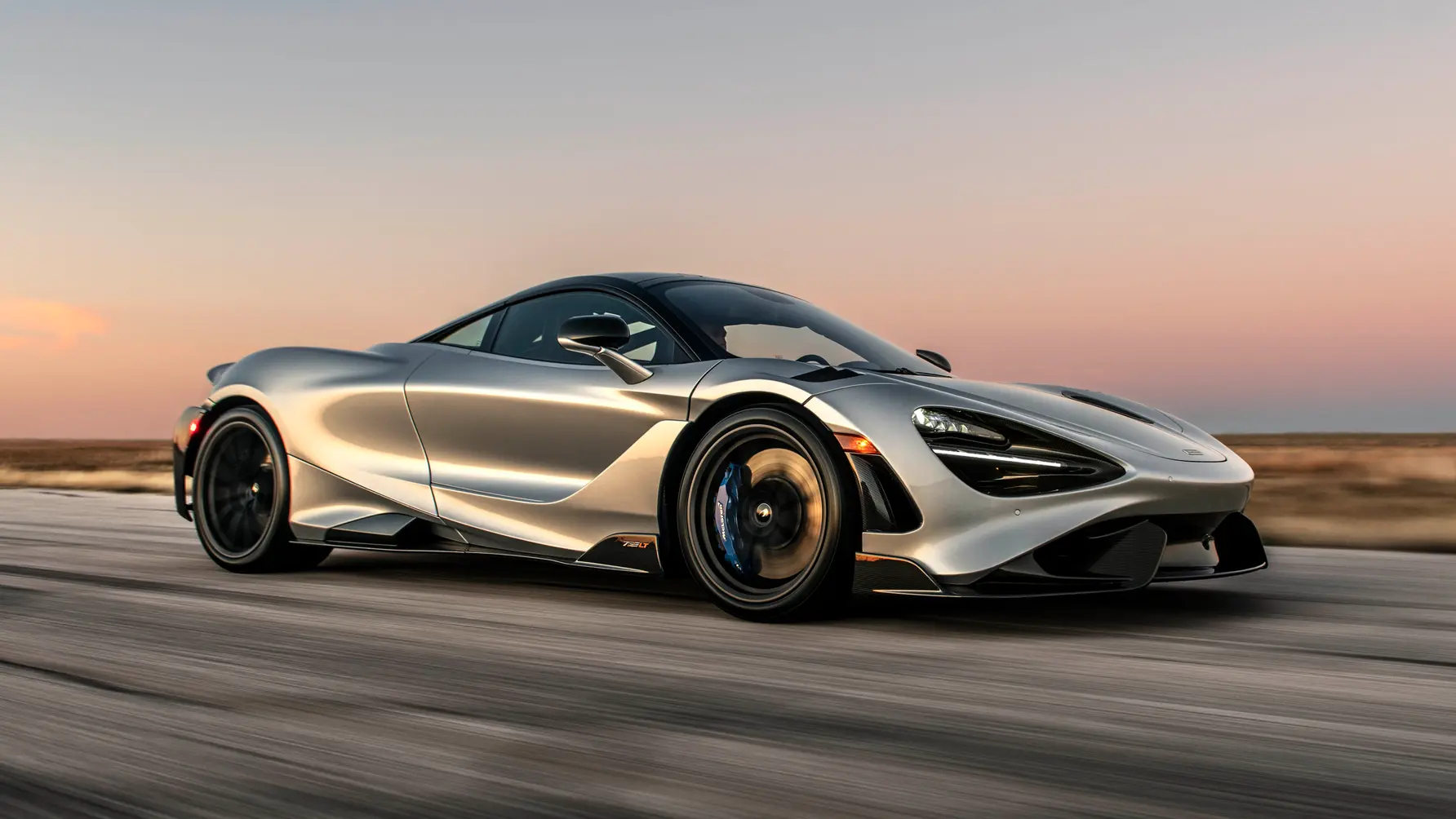 Via Top Gear
The McLaren 765LT is undoubtedly one of the highlights of the current supercar generation. In stock form, the sleek supercar consistently delivers performances that encroach into hypercar territory, despite costing far less. In ideal conditions, a stock 765LT can hit 60 mph in 2.7 seconds, 124 mph in 7 seconds and complete the quarter mile in less than 10 seconds. Those numbers will put a smile on the face of any 765LT owner. 
However, the Hennessey McLaren 765LT HPE1000 exists for those that crave an extra wallop from the British supercar. The Hennessey 765LT generates about 1,000hp from its twin-turbo V8. That, alongside other tweaks, drops the 60 mph sprint time to a mind-boggling 2.1 seconds.
Hennessey HPE1000 Charger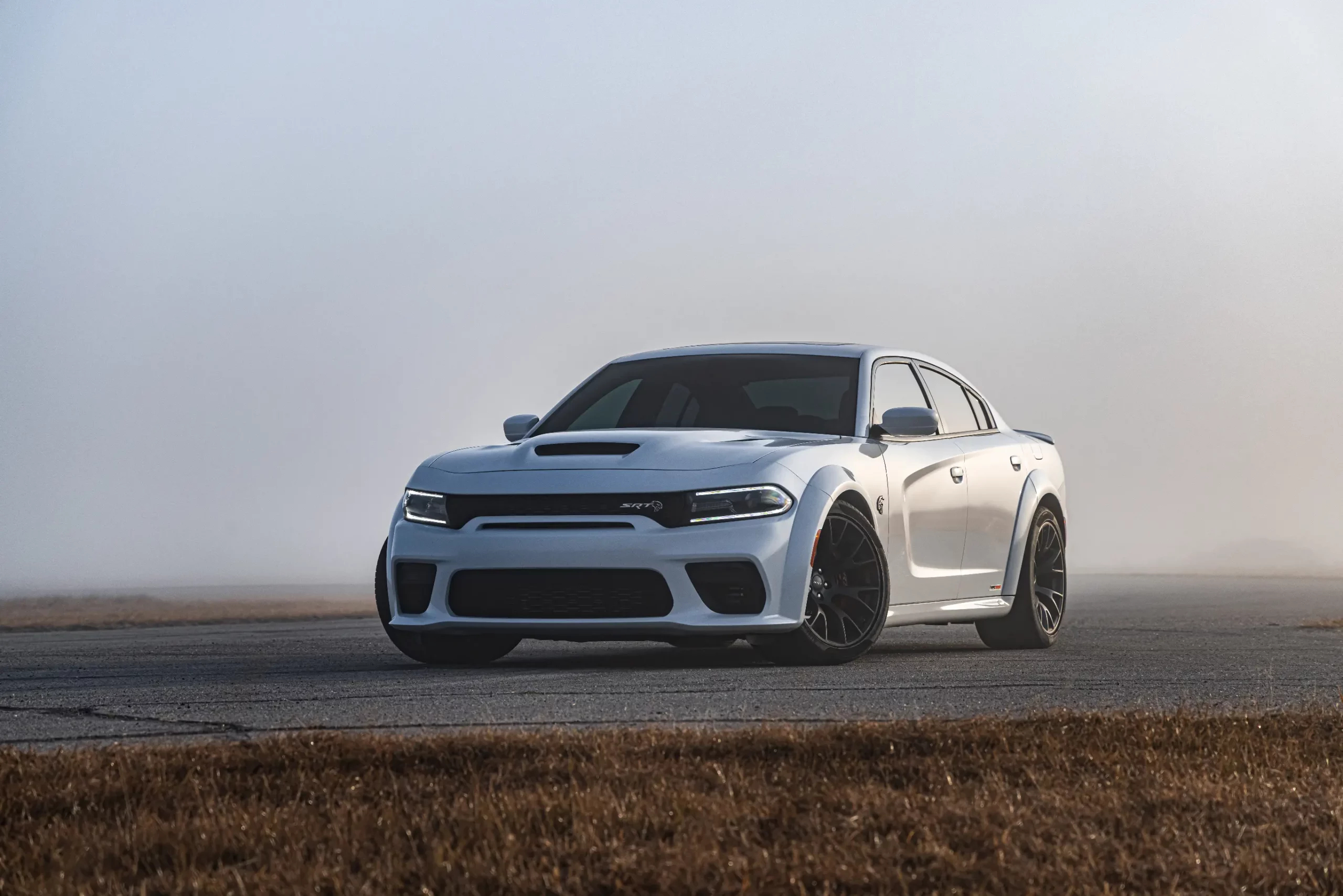 The Dodge Charger SRT Hellcat Redeye is already one of the most potent sedans with a 797 hp total power output from its 6.2-litre HEMI V8. Hennessey's HPE1000 Redeye upgrade kit will elevate that to 1,012 hp and 969 lb-ft of torque. That's more power than most supercars on the market today. 
On the one hand, this is a family-sized sedan with four doors and decent boot space. On the other hand, it's a 4,500-lb road rocket that can hit 60 mph in less than 3 seconds and flash past the quarter-mile marker in 9.9 seconds at 141 mph. Just imagine a sedan that can keep pace with a Ferrari 488 Pista at the drag strip.
Lamborghini Huracan Hennessey HPE900 Twin Turbo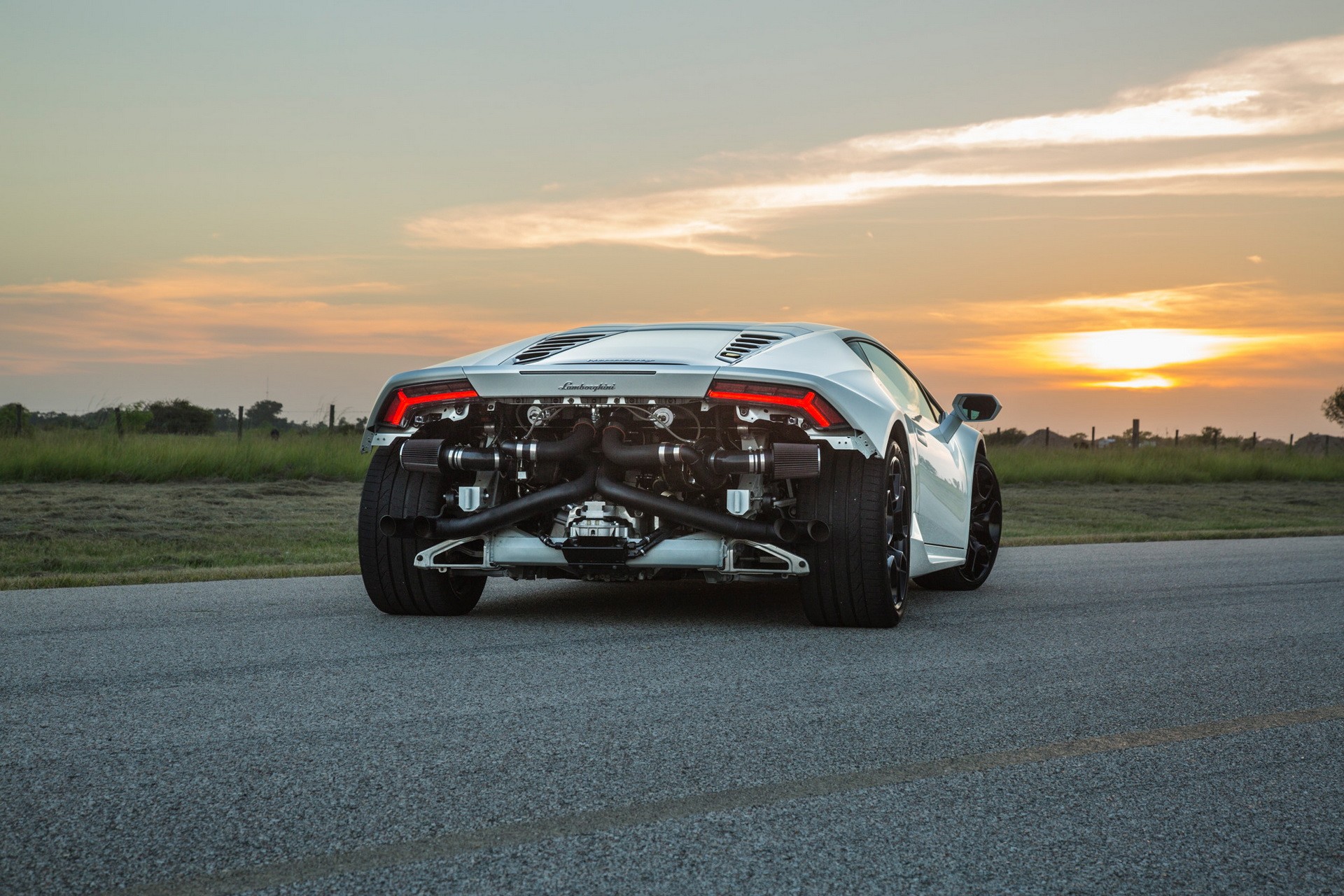 Via AutoEvolution
In its natural state, the Huracan is driven by a free-breathing V10 powerplant. With the HPE900 Twin Turbo Huracan, Hennessey has bolted on twin turbochargers and a host of other upgrades, elevating the supercar's performance to stratospheric levels. 
The Huracan Hennessey HPE900 Twin Turbo road runner boasts a thumping 912 hp @ 7,400 rpm running on 93 Octane. It is enough oomph to get the supercar to 60 mph in about 2.6 seconds and wrap up the quarter-mile in 9.8 seconds at 145 mph.
Hennessey HPE1200 C8 Corvette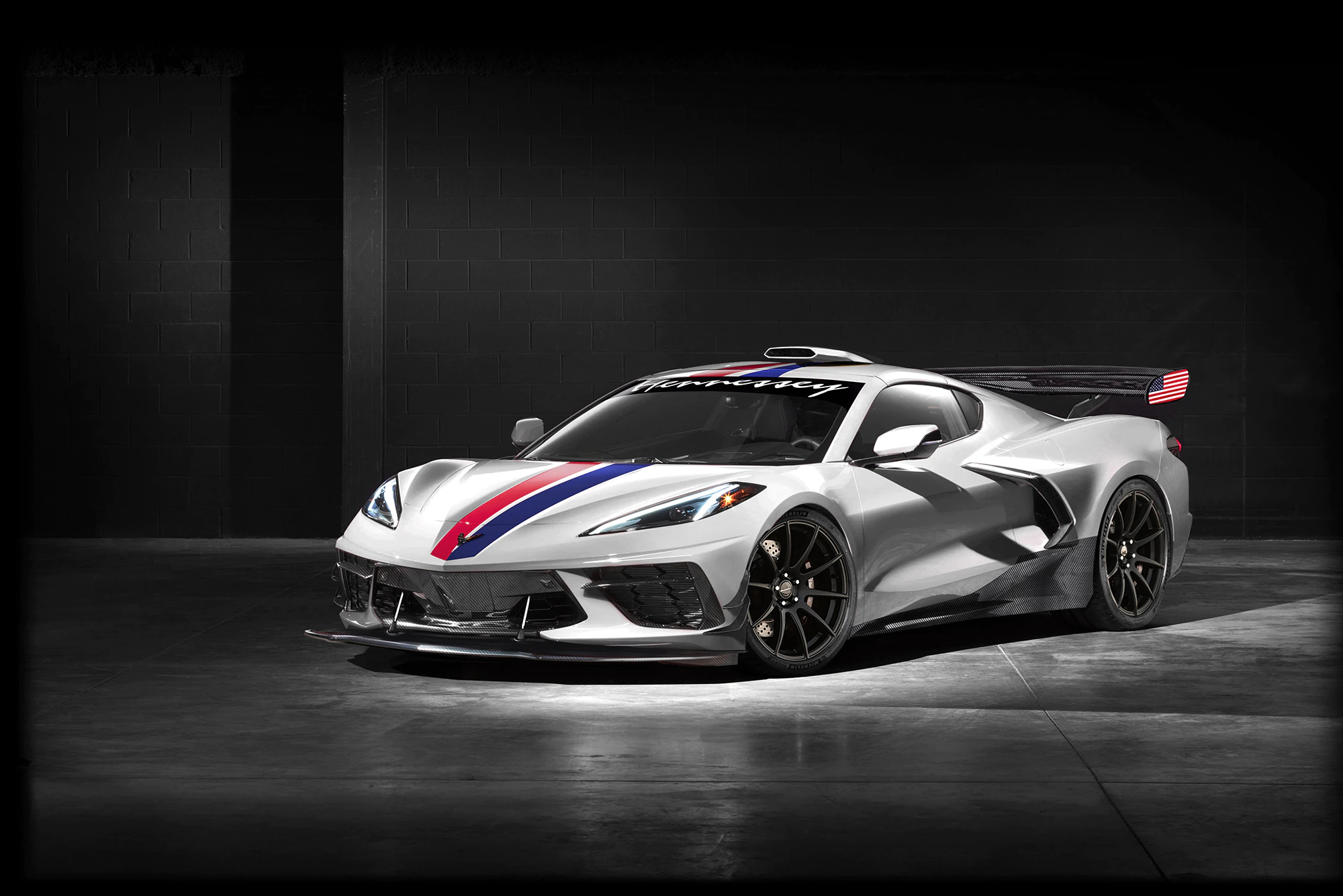 Via Maxim
No surprise that the C8 Corvette caught the team's attention at Hennessey. It is, after all, one of the greatest American performance cars to have emerged in the modern era. Upgrades to the mid-engine Corvette include a new twin-turbo system and custom-built LT2 V8 engine. 
The HPE1200 C8 Corvette will also gain a Penske adjustable suspension setup, Brembo brakes and a wind tunnel-tested Hennessey CarbonAero body kit. All told, the reimagined Corvette will generate a staggering 1,200 hp! In stock form, the C8 Corvette gets to 60 mph in 2.9 seconds and tops out at about 194 mph. Expect this Hennessey beast to improve on these numbers.
Hennessey Venom F5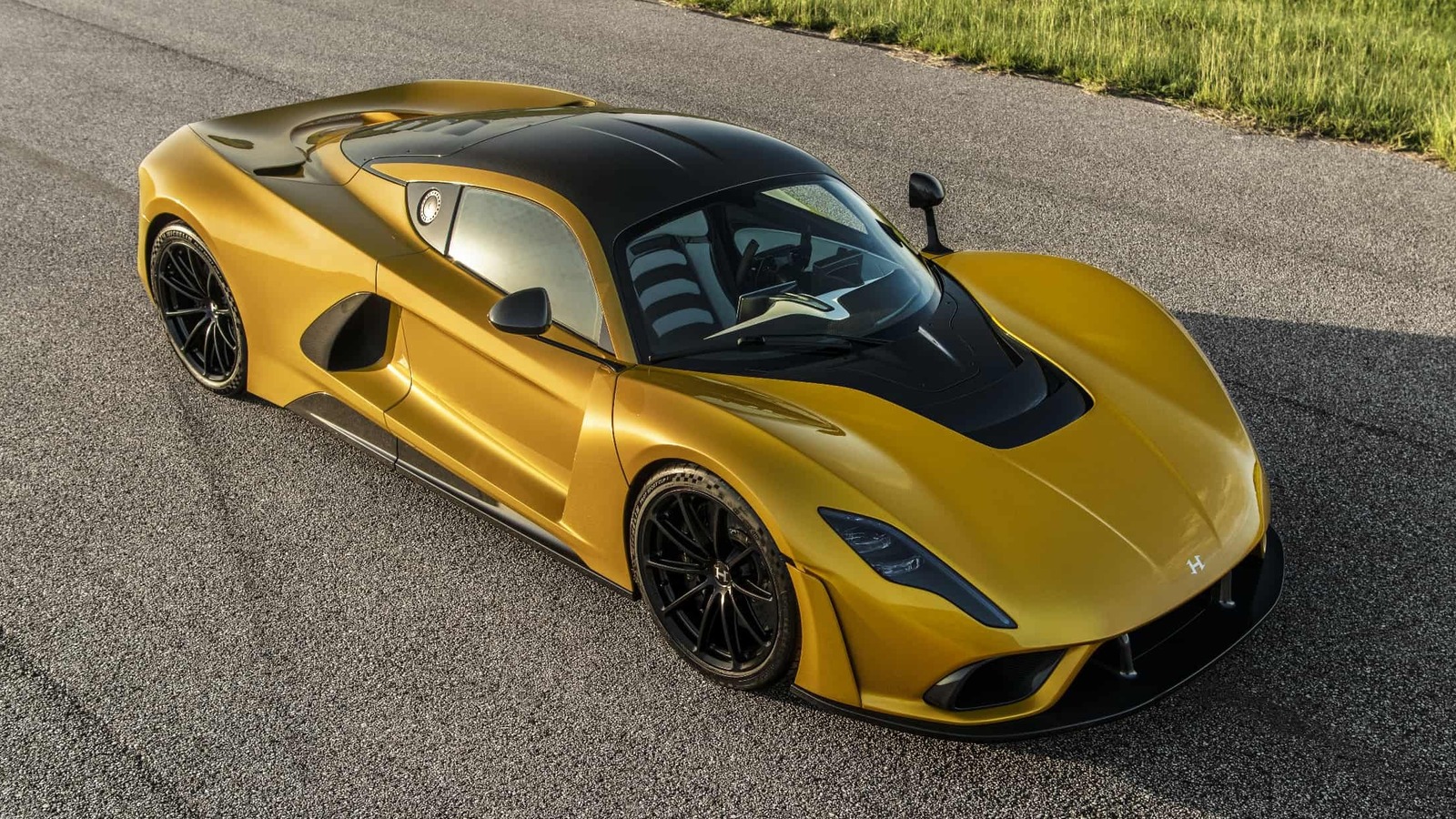 Via SlashGear
Perhaps no car underscores Hennessey's one-track approach to speed like the Venom F5. Named after the most violent hurricane category, the Venom F5 is a brutish automotive force developed with the primary aim of cracking the mythical 300 mph barrier, becoming, in the process, one of the fastest production cars ever made. 
The low drag profile of the F5 is wrapped around a formidable 6.6-litre twin-turbocharged V8 that cranks out 1,817 hp and 1,193 lb-ft of torque. That power output is well complemented by the F5's dry curb weight of just under 3,000 lbs. Plans are still underway for the highly anticipated record-breaking run. However, the Venom F5 did exceed 250 mph at the Johnny Bohmer Proving Grounds in Florida earlier this year.