Our Picks for the 30 Worst Cars Ever Made. Here's to the Sh*t Cars that Help Us Appreciate the Great Ones
At Supercars.net, we love touting the very best cars on the planet to our audience. But that doesn't mean we are above handing out a bit of jest once in a while. It is this very list that gives us the opportunity to do just that, as we present to you our compilation of the "30 Worst Cars Ever Made".
While our focus will definitely stay on supercars (or those aspiring to be), we will also give honorable mention to some other vehicles that we believe deserve a mention. That being said, not all the cars on this list actually ended up being junkers – in fact quite a few were an objectively decent end product. However, all of them would still end up falling well short of the hype and expectations leading up to their release.
Following this, some of these cars have even ended up being collectors' items today; more for the novelty than anything else, though. If there are traits that are most consistent amongst this selection of cars, it is their severe deficiency in reliability, build quality and driveability. Many of the cars were also subjected to their fates because the companies producing them ran into financial troubles, or were poorly managed projects.
Aside from the occasional bit of controversy – depending on where your loyalties lie – we hope you enjoy this reading! Note that all prices are at time of release, and in USD.
Worst Supercars and Sports Cars Ever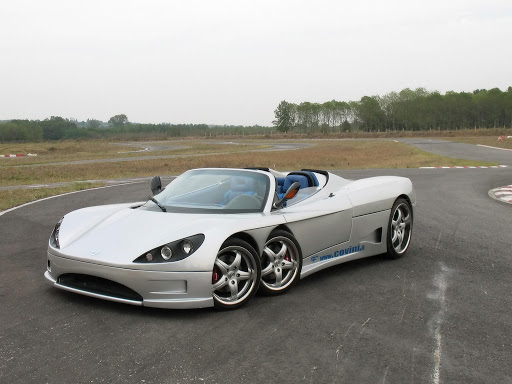 1. 2009 Covini C6W
Base price: $400,000 / Engine: 4.2L naturally aspirated V8 / Power: ~500 hp
Oh my. Out of sheer disbelief, you would've already had multiple takes of the picture to make sure that it's not an amateur photoshopping job. But yes, this 6-wheeled street-legal Italian supercar is the real deal. Hypothetically – and we say that with a grain of salt – the layout would allow it to have more grip during turn in and greater stopping performance with 6 braking assemblies at play.
Aside from all that, the C6W is powered by a formidable 4.2L V8 that produces around 500 hp and can be had with a 6-speed manual transmission. You'd still be taking a huge leap of faith though, with its $400,000 starting price.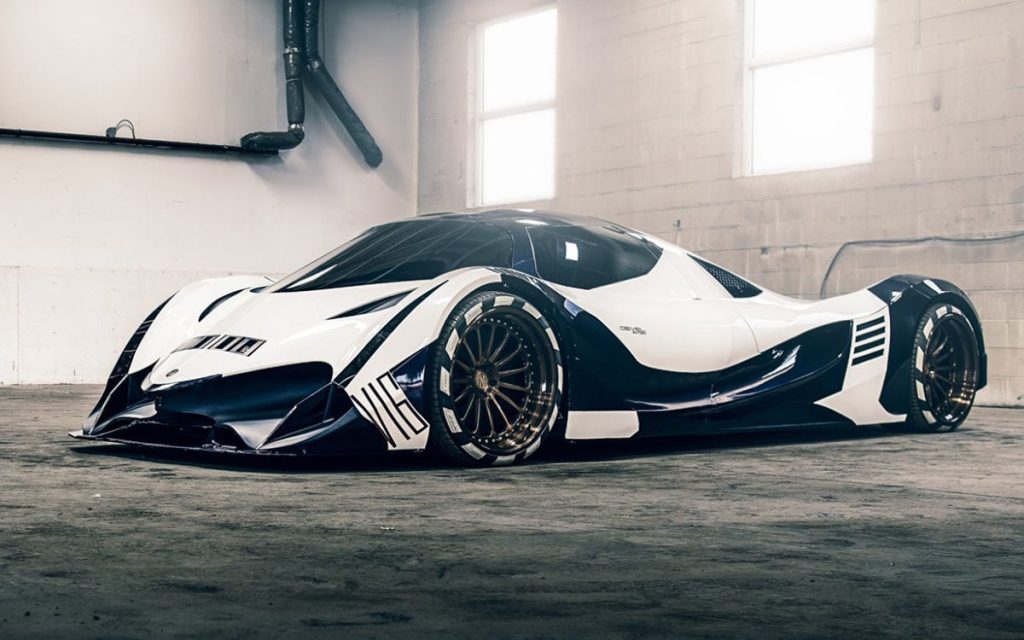 2. 2020 Devel Sixteen
Base price: $1,800,000 / Engine: 12.3L quad-turbocharged V16 / Power: ~5,000 hp
The Dubai-based automaker definitely has the financial backing to see its hypercar Devel Sixteen go into production, but perhaps not the business or technical acumen to execute it smoothly, if at all. The 5,000 horsepower V16 hypercar is supposed to be a Bugatti-slaying machine, but numerous delays related to engine reliability (unsurprisingly) have plagued the car since it was first announced in 2013.
The company announced that the project is still alive as of late 2019, but no word on if or when we will ever see a production version.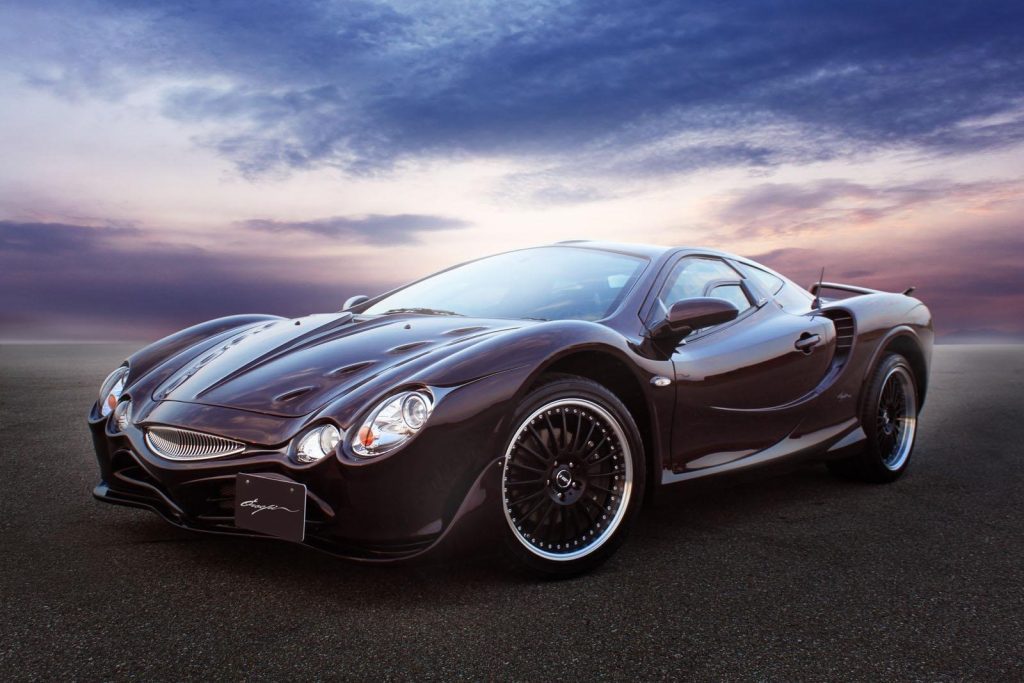 3. 2007 Mitsuoka Orochi
Base price: $125,000 / Engine: 3.3L naturally aspirated V6 / Power: 231 hp
The Mitsuoka Orochi was proclaimed to be Japan's answer to Ferrari, back when it was released. Essentially a kit car, the Orochi – whose name is derived from a legendary eight-headed dragon – was inspired by the great Honda NSX, which itself was renown for taking it to the Italian marque in the early 90s. While its bodywork is certainly eccentric, to put it mildly, the Orochi is a mish-mash of Honda and Lexus parts under all that stuff happening on the surface. This actually translates to a car that is remarkably reliable, and with the solid build quality that is encapsulated in its DNA.
The engine is where the Orochi truly fails to deliver, particularly on its promise to take the game to Ferrari. The Lexus 3.3L V6 power plant outputs just 231 hp, and is said to take a very pedestrian 7.0 seconds to sprint from 0-60 mph. Hardly the hallmark of anything near the level of a Ferrari.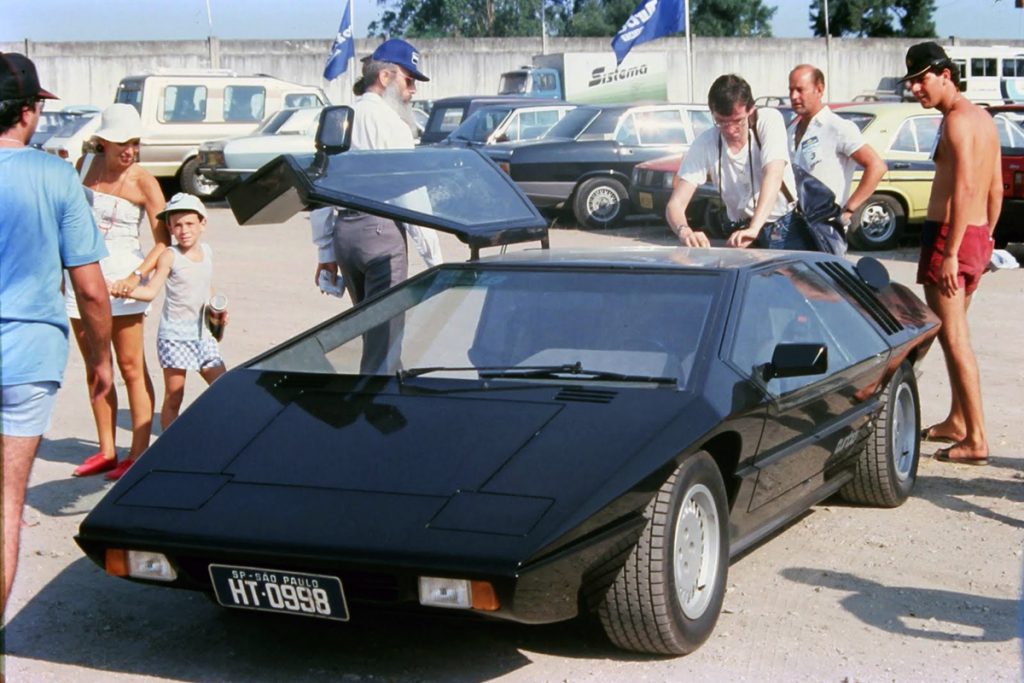 4. 1986 Hoffstetter Turbo
Base price: ~$30,000 / Engine: 2.0L turbocharged I4 / Power: 210 hp
The Hofstetter Turbo is the epitome of what a kit car is, and why they are made. Creator and namesake, Mario Hofstetter built the car as his countermeasure to the strict government restrictions on vehicle imports put in place in his native Brazil. Clearly, he felt that there was a faux-exotic car market that needed to be satiated in spite of this.
Adorned with a typically-kit-car fiberglass body and gull-wing doors, the Turbo was also powered by a characteristically underwhelming engine. Later models came with a 2.0L inline-4 engine from a Volkswagen Santana which produced 210 hp, allowing it to accelerate from 0-60 mph in just under 9 seconds. Earlier models used a 140 hp engine from a Volkswagen Passat. In the end, only 18 cars were sold throughout its production run which lasted from 1986 to 1991.
5. 1977 Panther 6
Base price: $52,000 / Engine: 8.2L twin-turbocharged V8 / Power: 600 hp
Ha! Just when you thought that you'd seen it all when it came to six-wheelers (see Covini C6W above), think again. The British-born Panther 6 is an earlier (and therefore more original) take on the more-is-more school of thought, and was believed to be a sign of future things to come at the time.
Clearly the idea of driving a car with 4 wheels over the front axle didn't really end up picking up steam, despite the Panther 6 – having been equipped with a formidable 8.2L twin-turbocharged Cadillac V8 which produced over 600 hp – putting in a good word for it. Only two were ever made, further underlining the ultimate failure of both the car and its message having any resonance.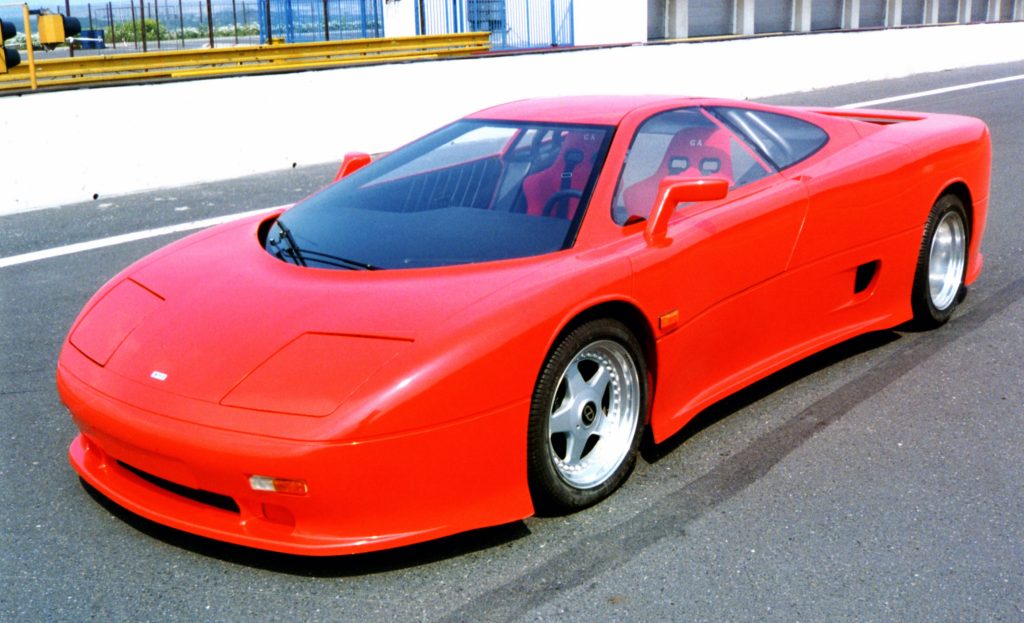 6. 1991 MTX Tatra
Base price: ~$100,000 / Engine: 3.9L naturally aspirated V8 / Power: 302 hp
The Czechs are certainly famous for a few things, but producing sports cars probably isn't one of them. The fastest Czech automobile at the time, the car was a collaboration of two companies – which are also its namesakes, MTX and Tatra – and was imagined by automotive designer Vaclav Kral. The MTX Tatra is powered by a mightily respectable air-cooled 3.9L V8 engine, which sent 302 hp to the rear wheels. By all accounts it had some things going for it.
However, in the end only four of an originally projected 200+ units were ever produced, likely spurred on by the fact that the production facility burned down in an unfortunate fire. Aside from having a cameo in a Kanye West video, the MTX Tatra has failed to live up to any of the fanfare or reception it once generated.
7. 1991 Cizeta-Moroder V16T
Base price: ~$300,000 / Engine: 6.0L naturally aspirated V16 / Power: 560 hp
Automotive boutique Cizeta, was the brainchild of ex-Ferrari man Claudio Zampolli and his music-producer friend, Giorgio Moroder. Soon after the company's founding, ex-Lamborghini designer Marcello Gandini was brought on board to help imagine the Moroder V-16T from paper to sheet metal.
You can clearly see the mesh of design elements from both Lamborghini and Ferrari, with certain styling cues quite clearly derived from the Diablo and Testarossa in particular. Yet another casualty of business failings, the car would only see a production run of 19 examples before the company went bankrupt.
While it came with an objectively impressive 6.0L V16 engine which produced over 560 hp at a wailing 8,000 rpm, one of the biggest downfalls of the car was that it cost substantially more than the Diablo it looked to both take on and imitate simultaneously.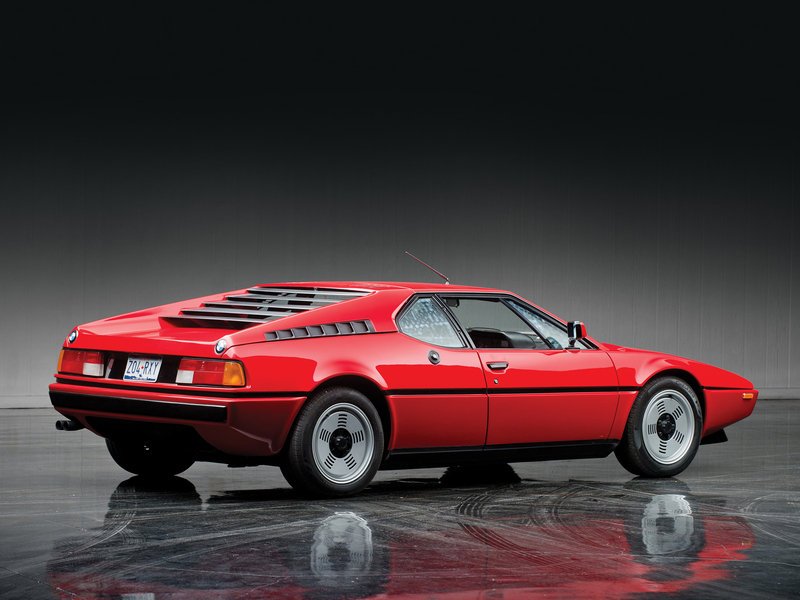 8. 1978 BMW M1
Base price: $60,000 / Engine: 3.5L naturally aspirated V6 / Power: 273 hp
First off, it should be stated that we have the M1 to thank for beginning a long line of M cars which have come to define, and propagate BMW sports car performance globally. BMW would have to eventually chalk this up as a learning opportunity, as the M1 was ultimately a flop for a variety of reasons.
Starting off as a collaboration between BMW and Lamborghini, the car had lofty ambitions right off the bat as well; to dominate all the racing series' it was envisioned to compete in. This particular plan never came to fruition as Lamborghini – tasked with building the cars – ended up filing for bankruptcy before production ramped up.
BMW managed to scrape together some new partners to get a production version on the road, but only 455 units were ever built before production was axed for good; its asking price of 100,000 DM had a lot to do with that. Some of those units were even built for competition, but none of them ever saw any noteworthy success on the circuit.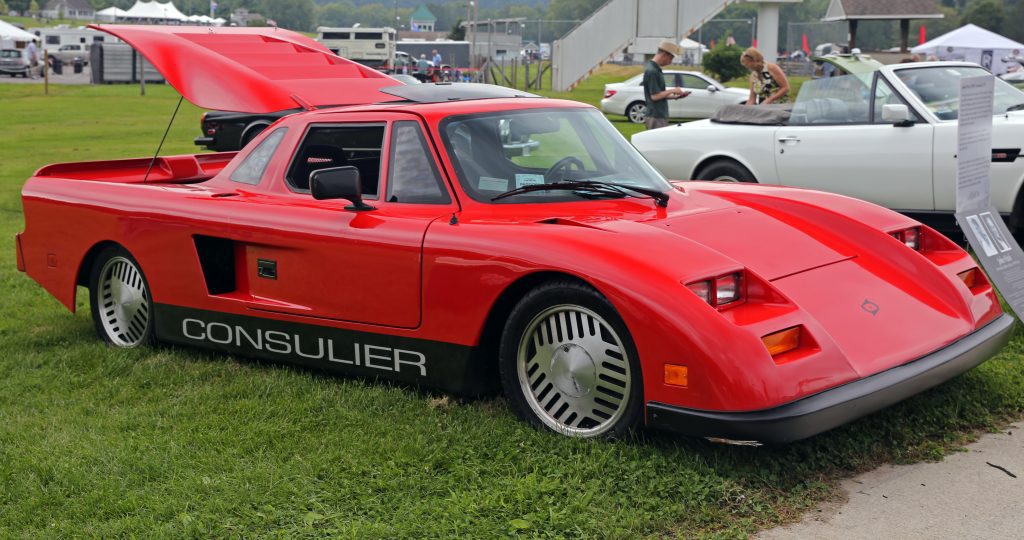 9. 1985 Mosler Consulier GTP
Base price: $49,900 / Engine: 2.2L turbocharged I4 / Power: 190 hp
The Mosler Consulier GTP has a really catchy silhouette, which is the byproduct of its lightweight design inspired by the abundance of carbon fibre and kevlar. While the car appeared to have the pizzazz of a top tier supercar, its lack thereof was ultimately underpinned by its far-from-exotic engine.
The GTP is powered by a 2.2L turbocharged powerplant from Chrysler's minivan parts bin, producing just 190 hp. Since the car weighed just under 1,000 kg however, it was still able to clock a 0-60 mph time of about 5 seconds. At the very least, the car has a very original design which has allowed it to surge in popularity amongst collectors in correlation to its rarity and low production numbers.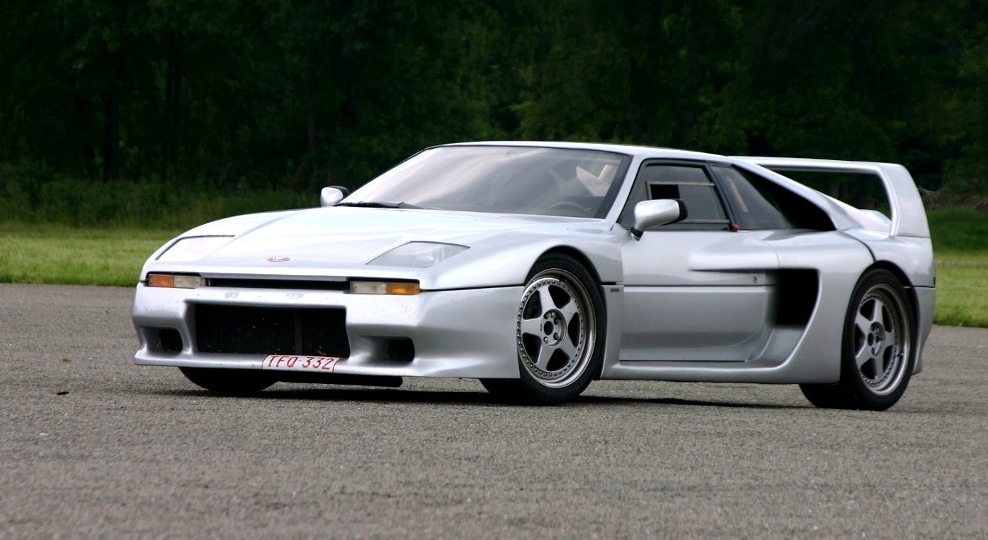 10. 1986 Venturi Atlantique
Base price: ~$70,000 / Engine: 3.0L twin-turbocharged V6 / Power: 307 hp
The French supercar you probably never heard about, the Venturi Atlantique is the product of another boutique supercar start-up. Objectively the Atlantique was actually a proper automobile, even garnering the praises of a certain Jeremy Clarkson who dubbed it an "underrated supercar slayer".
The downfall of the car, due to no fault of its own, would be a capitulation on the business side of things – the company eventually filed for bankruptcy after a number of different owners had tried to guide the company, and its flagship Atlantique, to success. Less than 700 were sold; not bad for an offshoot producer, but ultimately nowhere near the levels needed for sustainability or the recognition of being a proper supercar producer.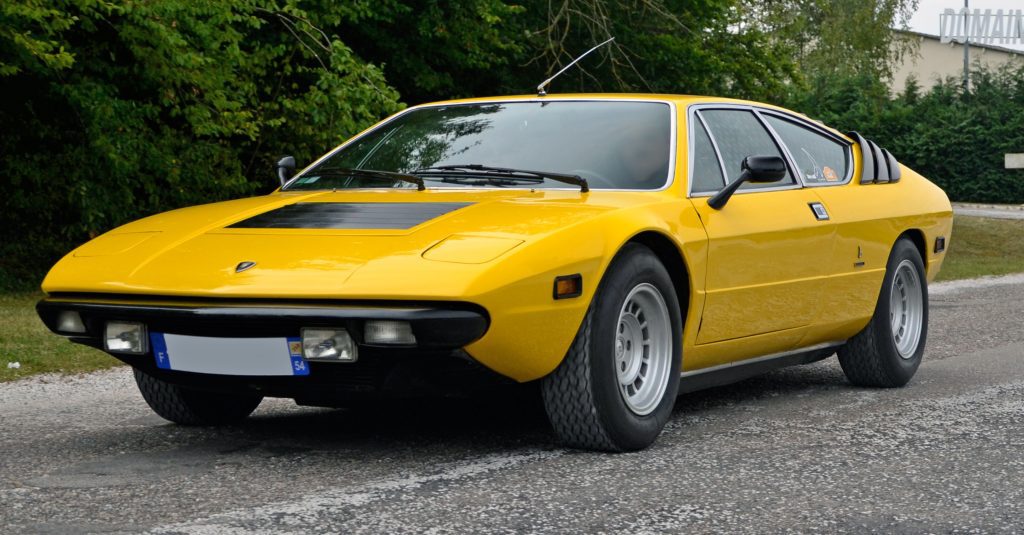 11. 1973 Lamborghini Urraco
Base price: ~$70,000 / Engine: 2.5L naturally aspirated V8 / Power: 182 hp
The Lamborghini Urraco was the company's foray into budget supercar territory; one which didn't last very long. It was thought that an expansion of Lamborghini's customer base would galvanize the brand, as it looked to become more financially viable. Unfortunately this plan, nor the Urraco, would see things work out as they intended.
With lackluster performance in most trims and a plethora of reliability issues which plagued the car, the Urraco was eventually scrapped after less than 800 units were produced over a 6 year period. One positive feature of the car, is that it was the first production model of any kind to come with independent MacPherson struts with coil springs and telescopic dampers, on all four corners. Oh, and it had a V8 engine too. Neat.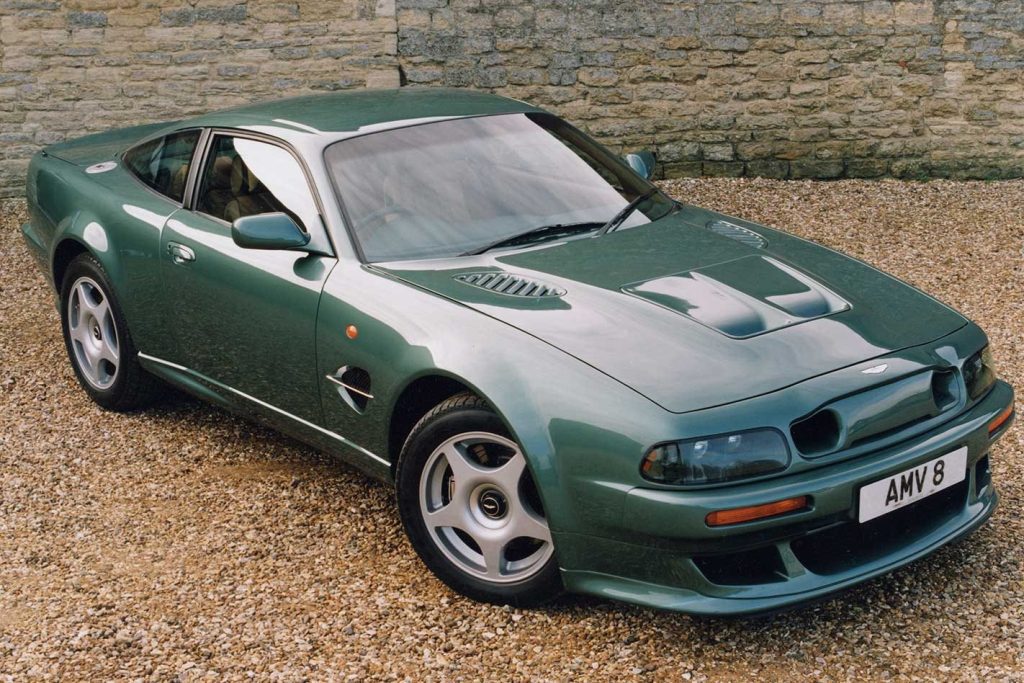 12. 1999 Aston Martin Vantage Le Mans
Base price: $300,000 / Engine: 5.3L twin-supercharged V8 / Power: 600 hp
The Aston Martin Vantage Le Mans was a tribute model, celebrating the 40th anniversary of the marque's famous 24 Hours of Le Mans victory in 1959. Only 40 examples were produced. Then owned by Ford, Aston Martin pulled out all the stops for this party with plenty of financial backing.
For starters, its twin-supercharged engine produced 600 hp and 600 lb-ft of torque which actually made it the fastest Aston Martin and also the most powerful car in the world at the time. It even came with Koni shocks, Eibach springs and AP Racing 6-pot calipers, amongst a host of formidable chassis components.
Lesser than the sum of its parts, the Vantage Le Mans was neither quick nor did it handle well – mostly thanks to its hefty weight. The £232,950 price tag did nothing to justify what it was actually capable of.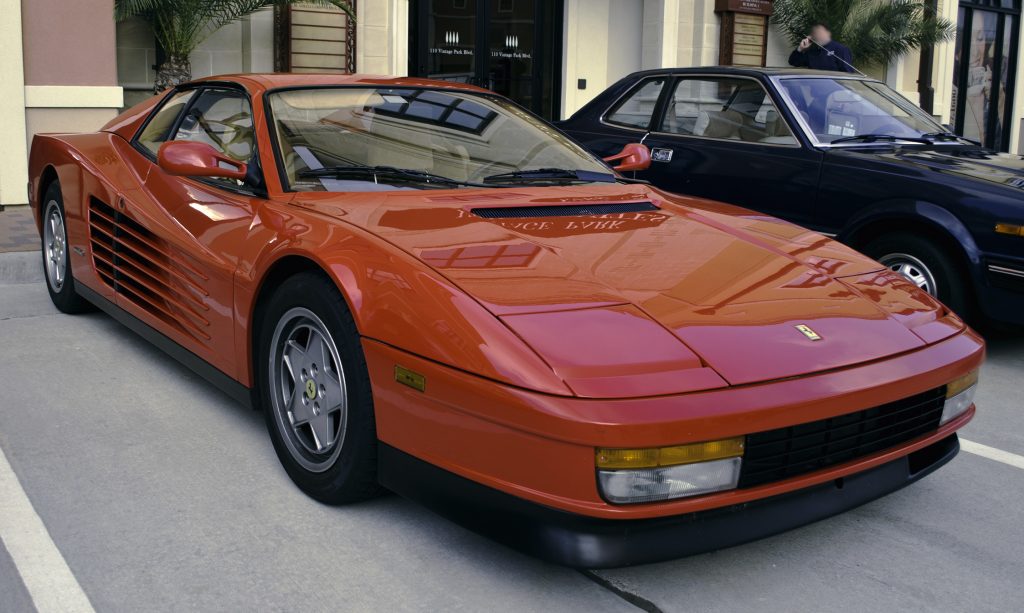 13. 1984 Ferrari Testarossa
Base price: $94,000 / Engine: 4.9L naturally aspirated flat-12 / Power: 385 hp
Classically, there's a lot to love about the Ferrari Testarossa; its uniquely vintage Pininfarina styling cues and 4.9L flat-12 engine amongst the standout features. The Testarossa has climbed the charts on collectors' playlists, as the charm of the Testarossa becomes omnipresent in this current technologically-biased age.
However, the Testarossa was not particularly quick by its own, or even the industry's standards at the time, clocking 0-60 mph in 5.2 seconds. Its wide track gave it a large footprint which turned off many people who still abided by 1980s vehicle sizing charts, and felt that this made it cumbersome to live with.
Absurd and inevitable maintenance/repair costs made owning the Testarossa a huge burden to even the most financially-blessed owners, ultimately stifling its overall appeal. This made many Testarossa owners revert to storing their cars, as opposed to driving them.
Good for keeping the miles low, but not so good for other reasons such as deteriorating seals and hoses – bad news if the car was ever to be driven again, for the reasons aforementioned above. They make great showroom pieces though, that's for sure.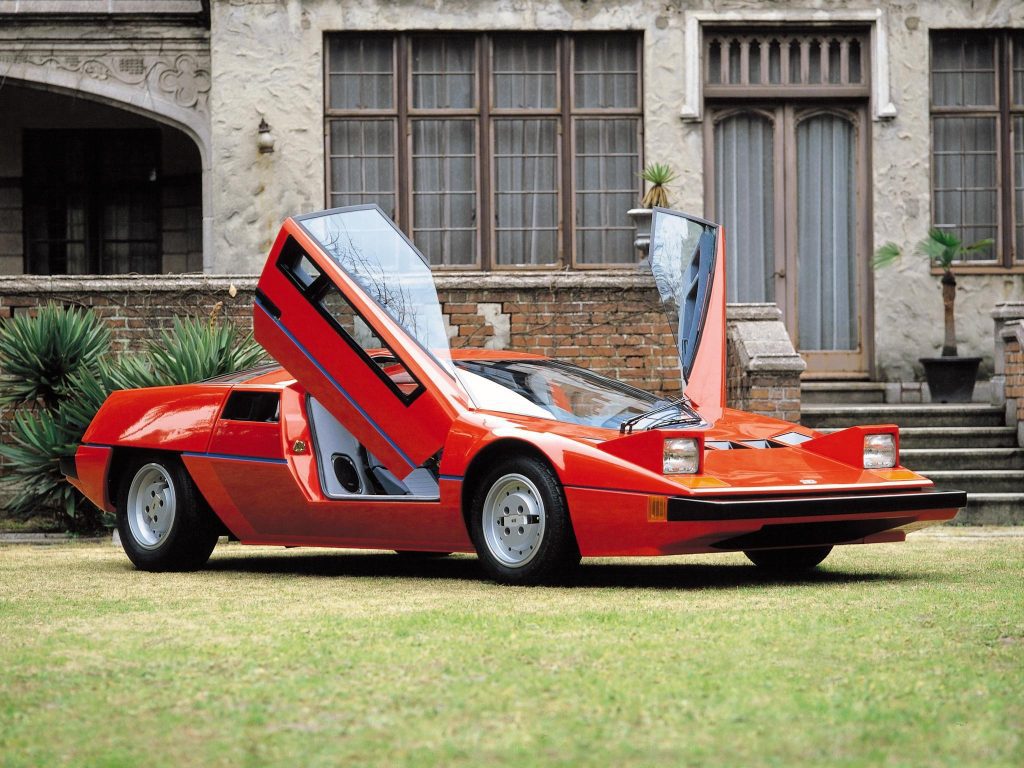 14. 1978 Dome Zero
Base price: $30,000 / Engine: 2.8L naturally aspirated inline-6 / Power: 143 hp
The second Japanese supercar on our list, the Dome Zero sadly never made it past the concept stage and into production, which is the main reason we're mentioning it. Otherwise, it looked to be positioned as a potential gamechanger for Japan's automotive industry as it was built upon sound engineering principles and came with a relatively low price of entry.
Clearly inspired by the european exotics of the time, the wedge-shaped Dome Zero met its eventual demise through a combination of insufficient funding and a myriad of challenges trying to satisfy the local governing bodies' testing standards. The car is more a 'what if' than a 'what the heck' on our list, but it's on it all the same.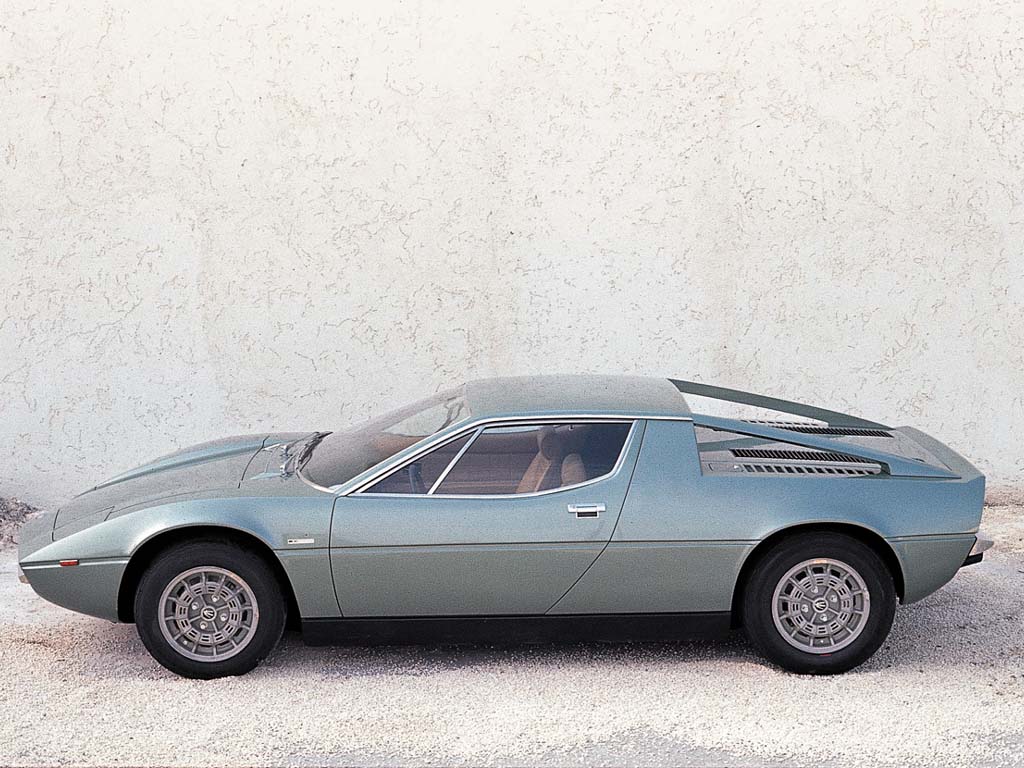 15. 1972 Maserati Merak
Base price: $20,000 / Engine: 3.0L naturally aspirated V6 / Power: 190hp
Citroen-owned Maserati had created the Merak in response to the fledgling (and short-lived)  'budget supercar' market that was emerging at the time, with its sights particularly set on the Lamborghini Urraco.
An uninspiring 190 hp engine and finicky hydraulic braking system didn't do much to help the Merak's cause, despite having supercar looks inspired by coach designer Giugiaro. Backed by new owner De Tomaso in 1975, Maserati did eventually come out with a more powerful SS trim in 1975 with produced over 200 hp. However, it ultimately had the same shortcomings as the car it was based on.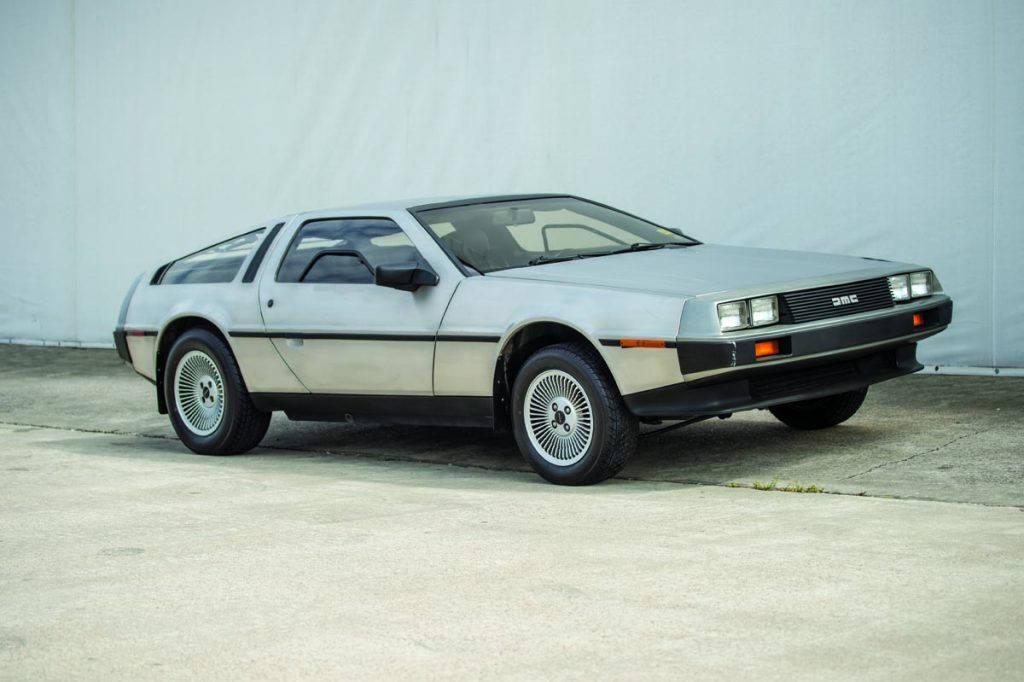 16. 1981 DeLorean DMC-12
Base price: $25,000 / Engine: 2.9L naturally aspirated V6 / Power: 130hp
We finally get to go back to the future with this one; and like someone who has already travelled there, you knew this was coming. The DMC-12 poses a peculiarly desirable silhouette, with a blend of both futuristic and retro looks. Couple that with its cult status as one of the co-stars of the Back to the Future movie series, and you have one of the most recognizable cars in the world.
Through the scope of being an actual automobile, there is nothing particularly desirable or outstanding about it. Its 130 hp engine could only propel the car from 0-60 mph in just under 10 seconds, which makes you wonder how Marty McFly even got up to the 88 mph needed to traverse the flow of time.
The good news is that DeLorean as a company still exists, and offers restoration services for your DMC-12. You can also commission some upgrades which will bring it a notch closer to modern standards, including an engine tuning package which will allow the stock power plant to produce over 200 hp.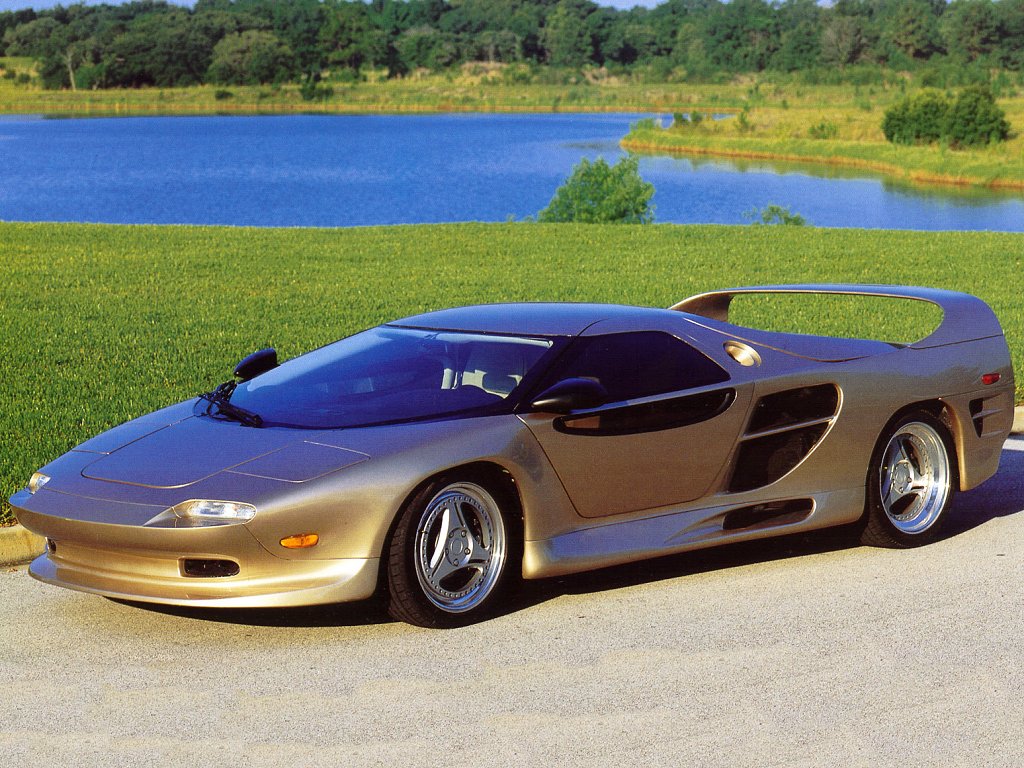 17. 1996 Vector M12
Base price: $189,000 / Engine: 5.7L naturally aspirated V12 / Power: 492hp
The Vector M12 has a convoluted and sad history, to say the least; it was a project that was subject to the hostile takeover of its company by a group called Megatech, and the eventual wrestling back of power by the original owner, Gerald Wiegert. The complicated family matters meant that the project to build the M12 was often mismanaged or backlogged due to ongoing legal disputes.
It started off using a Lamborghini Diablo V12 engine which made the M12 expensive to produce. This eventually led to Vector Motors brainstorming the idea of the M12 using a General Motors LT1 V8 instead, to cut costs while rebranding it with a new name – the SRV8. In a twist of fate, the company shut its doors just days after unveiling the one example of the SRV8 it had produced.
On the technical side of things, the Vector M12 was inevitably the product of its flawed upbringing. It went on to earn the inauspicious award from Autoweek Magazine as being the worst car it had ever tested.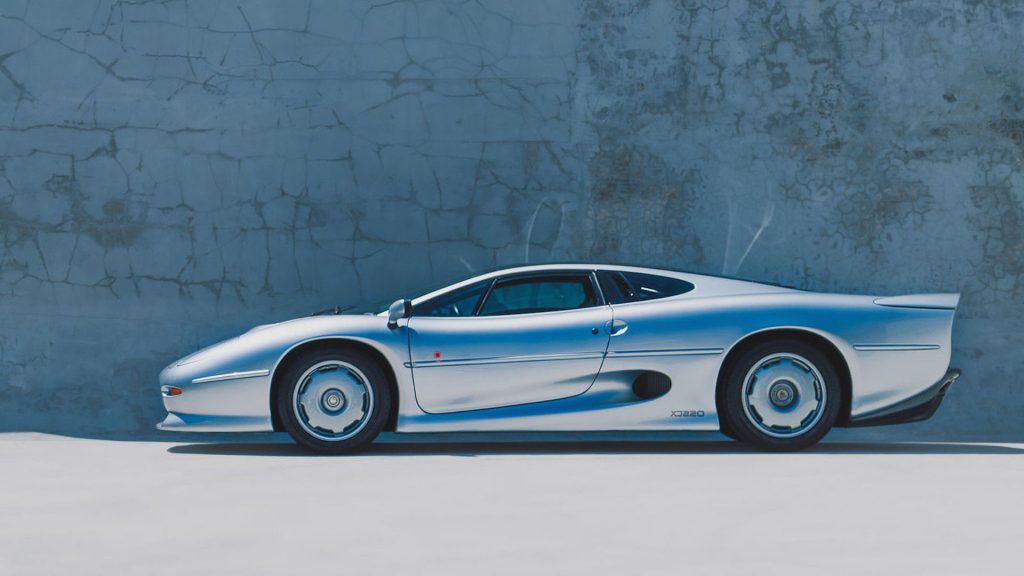 18. 1992 Jaguar XJ220
Base price: $600,000 / Engine: 3.5L twin-turbocharged V6 / Power: 542 hp
At first glance, the Jaguar XJ220 appears to be a proper supercar. Looks can be deceiving though, and everything good about this car is only on the periphery. Suitors who were infatuated from the hype generated by Jaguar's marketing team were aplenty; and why not?
Afterall, the car was advertised to come with a 6.2L naturally aspirated V12 engine and all-wheel-drive. But customers would be in for a big surprise when they discovered that what eventually showed up at their door, was not the bombshell they were promised.
During production, the engineering team decided that the V12 was too large and heavy for the car, switching to a more pragmatic V6 unit, unbeknownst at the time to their swooning buyers. To add insult to injury, the production version was also rear-wheel-drive and ended up costing more than the V12 AWD prototype that was used for advertisement!
Whether these changes made for an overall better performing car (which they arguably did), was never going to be the point. Customers were understandably peeved with the results either way. Lawsuits galore followed, and the car became vilified under the weight of its broken promises.
Worst Regular Cars Ever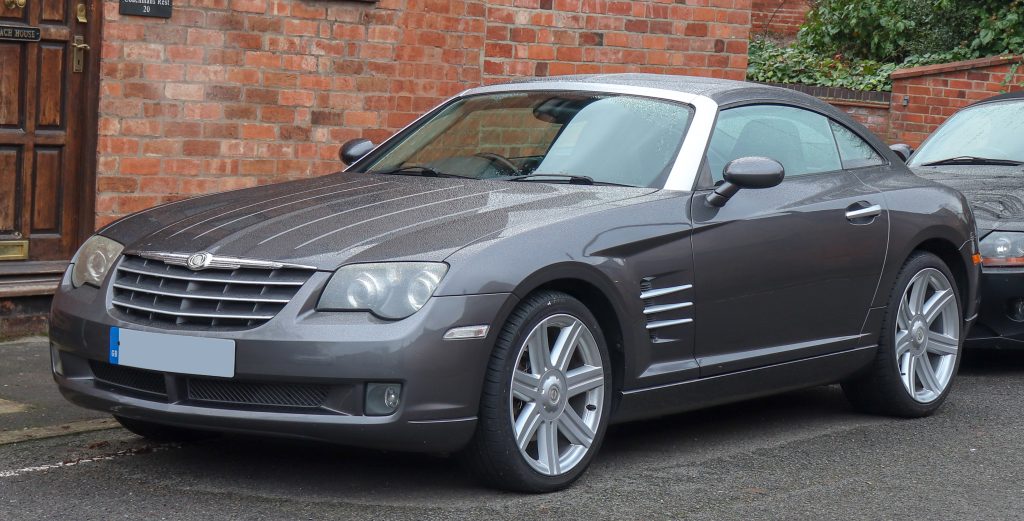 19. 2003 Chrysler Crossfire
The fact that the Crossfire is built on the old Mercedes SLK platform, is about the only good thing going for it. With cheap materials used throughout – particularly in the cabin – the Chrysler Crossfire was definitely more closely related to the American-side of the family, than to the slight hint of German heritage in its genealogy. It's grotesquely uninspiring to drive and relatively complex to work on – meaning 'cha-ching' when something inevitably goes wrong.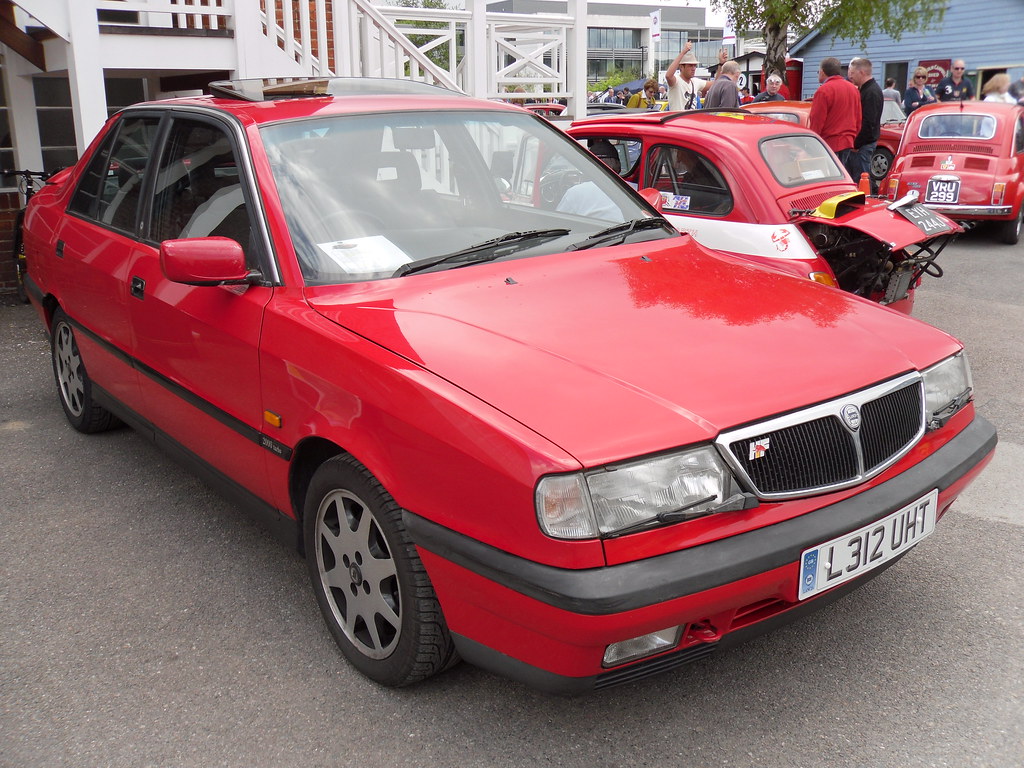 20. 1993 Lancia Dedra
The Lancia Dedra was the product of the company's failed attempt to reinvigorate the brand. Despite its Fiat Tipo underpinnings, the car ultimately suffered from its bland looks and unconvincing attempt at catering to an executive customer base. It's not all bad news though, as a used Dedra can be had on the cheap these days. The range-topping turbocharged version seems to be a particularly popular car in Europe to hoon around in, according to its loyal fanbase online.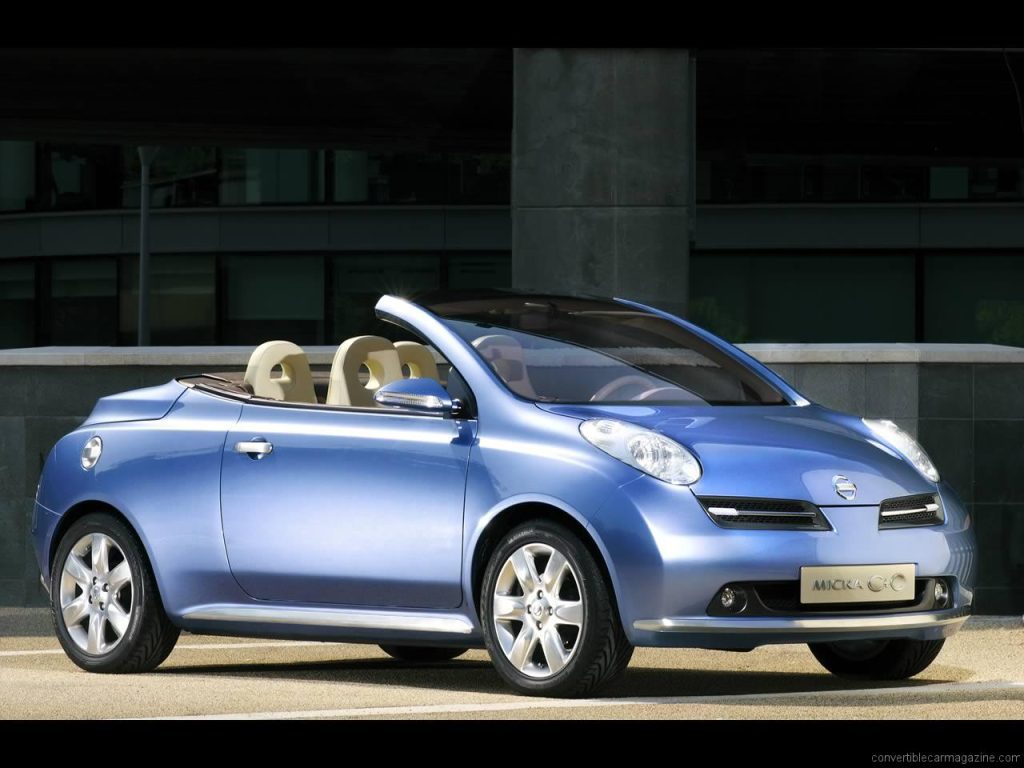 21. 2005 Nissan Micra C+C
The Nissan Micra C+C – which was the convertible variant of Nissans micro-sized commuter – was the type of car you would likely only see on a kid's television show. It's bubbly, child-like design and plasticky interior made you wonder if this was something you would find in the children's toys section of your local department store. Nevertheless, the Nissan Micra C+C is certainly catering to a very niche market, who find the very characteristics mentioned above to also be what makes it so endearing at the same time.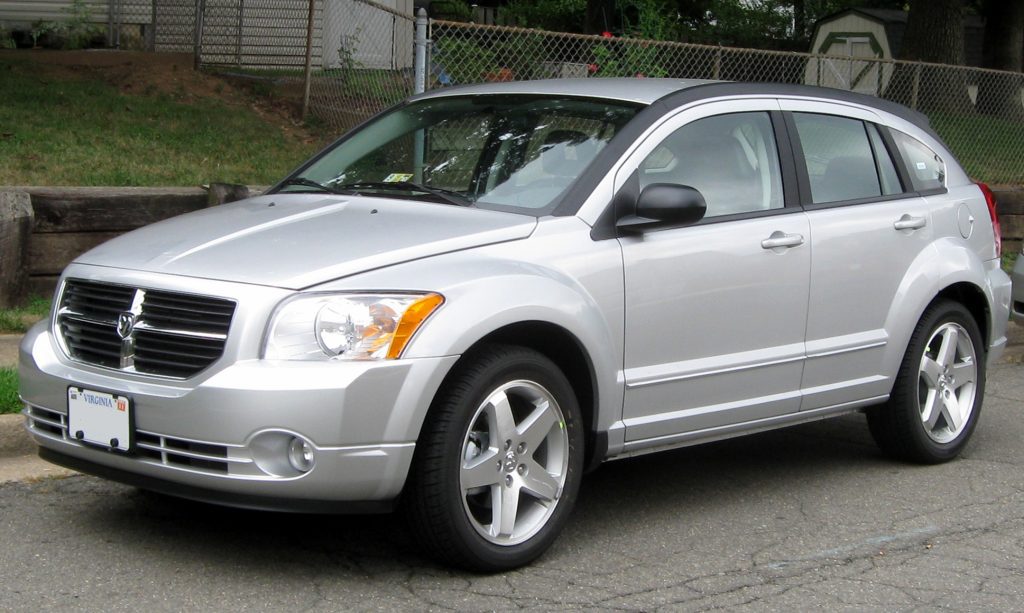 22. 2007 Dodge Caliber
People who own a Dodge Caliber will often have good things to say about it. Afterall, the family-oriented cross-over provides a respectable level of utilitarianism. For instances where the car has been kept reliable, a pretty carefree experience too; what the average car owner wants at the end of the day.
Those who were less fortunate in their experiences had to put up with some pretty serious issues which included rusty frames, unreliable CVT transmissions, and even problems with the gas/brake pedal not working properly. These issues not only made the car unsafe to drive, but very expensive to fix as well. Yikes!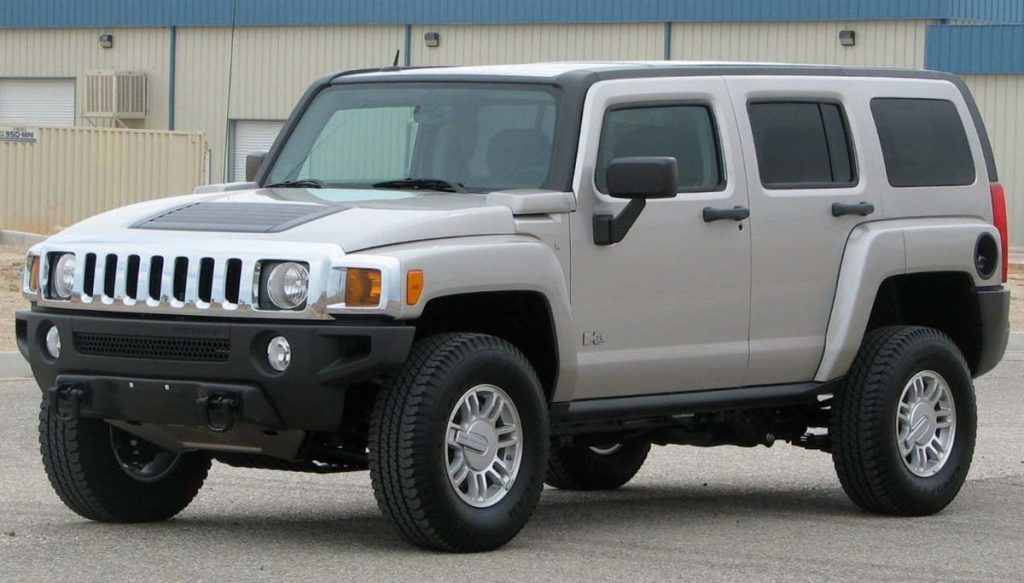 23. 2005 Hummer H3
For me, the Hummer H3 is the embodiment of a term I like to dub "American over-consumerism". Its "come at me, bro" demeanor attracts a certain type of buyer, who looks to showcase his or her bravado in one of the loudest and most noticeable ways possible.
Outside of the image it portrays, the Hummer H3 isn't especially gifted on the technical side of things either. While it has a good amount of cargo and passenger space, the H3 is not short on short-comings – excruciatingly poor visibility and blindspots, a severely underpowered engine, and a spartan level of technological offerings, to name a few. Sure, it's decent enough at off-roading, but there are a plethora of better alternatives out there for those who actually take their trailblazing seriously. A zombie apocalypse might change how I feel about it, though.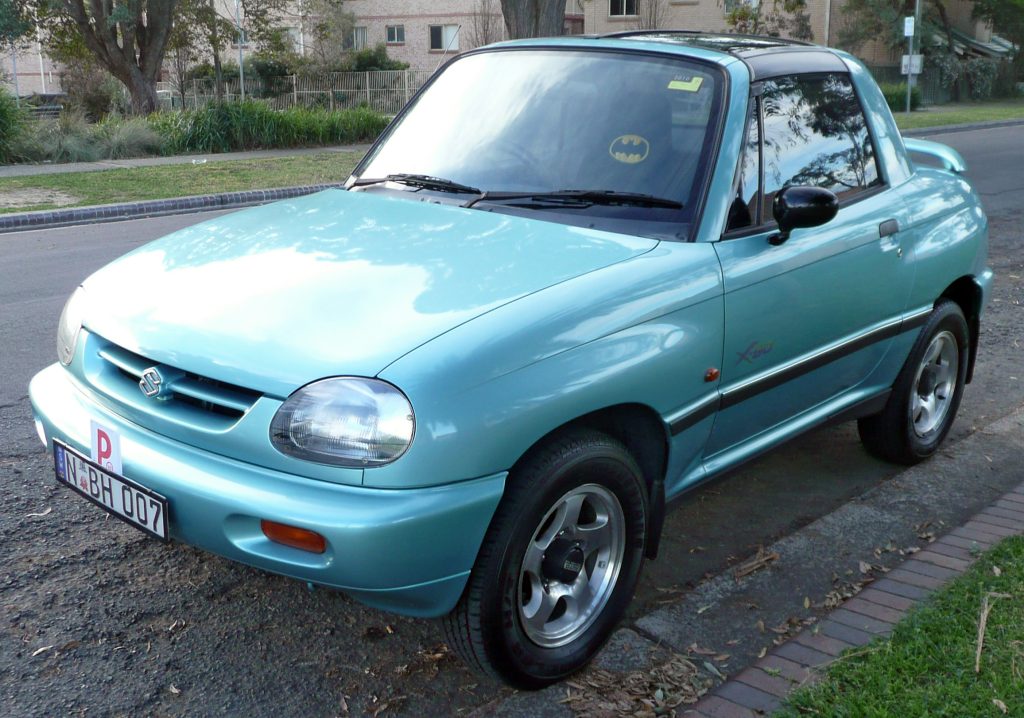 24. 1995 Suzuki X-90
"SUV" and "2-seater" are probably two of the most oxymoronic terms you can think of, but Suzuki managed to defy convention with its X-90. Its short wheel base and barebones features made it popular amongst the younger care-free crowd who felt that the car jived with their nonchalant-ness, while keeping within a budget that they could get onboard with.
You would have to get past your superficial and pragmatic tendencies to appreciate the Suzuki X-90 as it failed to provide much of anything in the looks or utility departments. This made it a hard-sell to markets outside the scope it was intended for, but those who love it, love it.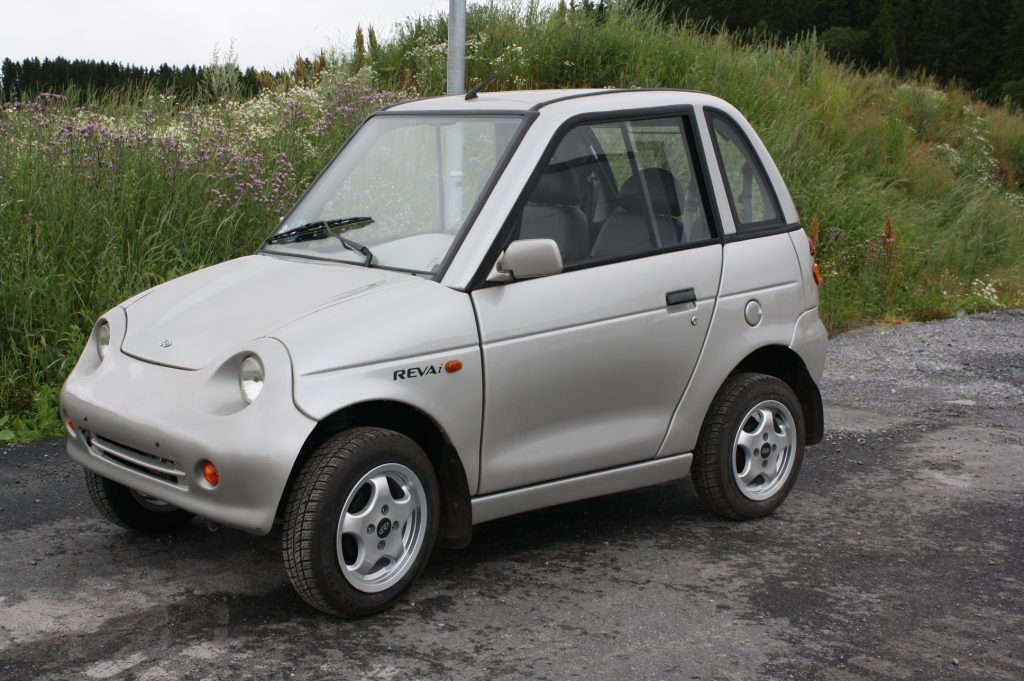 25. 2001 REVAi / G-Wiz
While this is a car you've probably never heard of, let alone seen in person, the REVAi (or G-Wiz, if you're in the UK) actually enjoyed a relatively lengthy production run from 2001 to 2012. Not only that; it sold over 4,600 units across 26 counties around the globe.
Manufactured in India by Reva Electric Car Company, the REVAi was a micro electric car which hoped to create waves with its innovative design and fully-electric drivetrain, by greatly reducing traffic congestion and emissions. However, this noble cause would not gain any momentum, as the REVAi did not meet the standards needed to certify it as a highway-worthy motor vehicle. An enormous problem, particularly in good ol' sprawled-out USA.
This really hamstrung the car's ability to make an impact, as it was limited to the same uses and restrictions as other types of transports such as mopeds, "neighbourhood electric vehicles" and heavy quadricycles. As a result, this essentially made it about as usable as an electric scooter or golf cart.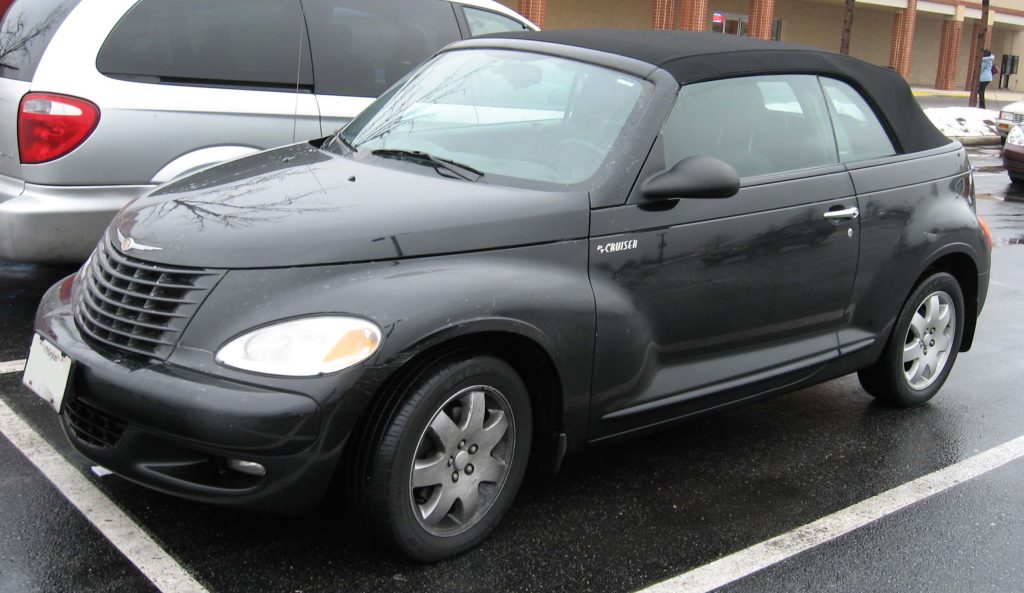 26. 2005 Chrysler PT Cruiser Cabriolet
If it wasn't enough that the Chrysler PT Cruiser resembled a hearse, the American automaker decided that producing a drop-top version of its peculiar car was in order. Marketed as the "cheapest convertible you could buy in America", the base PT Cruiser justifiably did so with its sub $20,000 starting price.
While looks are subjective – and the PT Cruiser does have a certain visual appeal for those with unique tastes – you definitely got what you paid for when it came to the performance side of things. The non-turbo trims were particularly pedestrian and handling can best be described in one word as "numb" across the board.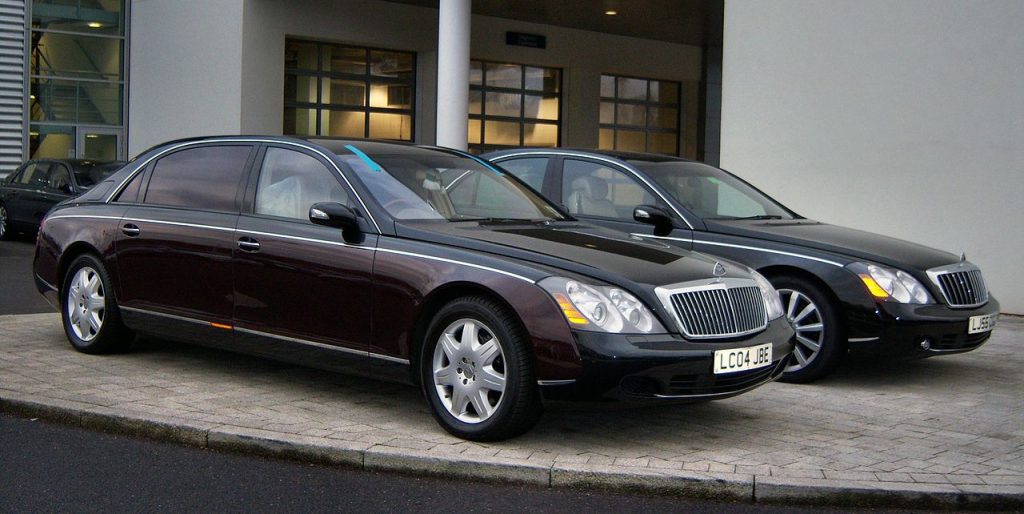 27. 2008 Maybach 57/62
Depreciation is something that the average used car buyer banks on, and the uber-luxury sedan has this in droves. It's based on a Mercedes-Benz S class, and is by almost all accounts, better in every way and a car of its own making – one that also decided it would cost close to $400,000 brand new.
More than a decade on, the Maybach has lost around 75% of its value and can easily be had on the used market for well under $100,000. When you consider the posh existences these vehicles have likely had, living vicariously through their owners (the first one, at least), you'd probably be getting a pretty darn solid car for the money – regardless of whether you needed all the swank that came along with it.
At the end of the day, the Maybach was always going to be subject to its S-Class underpinnings and was bold enough to not bother hiding it in certain cases. For example, the two cars share the exact same steering wheel, turn signal stalk, gauge cluster and most of the buttons and switches. It was hard to justify the almost $270,000 premium over its lesser version, and the used marketplace has definitely echoed that sentiment.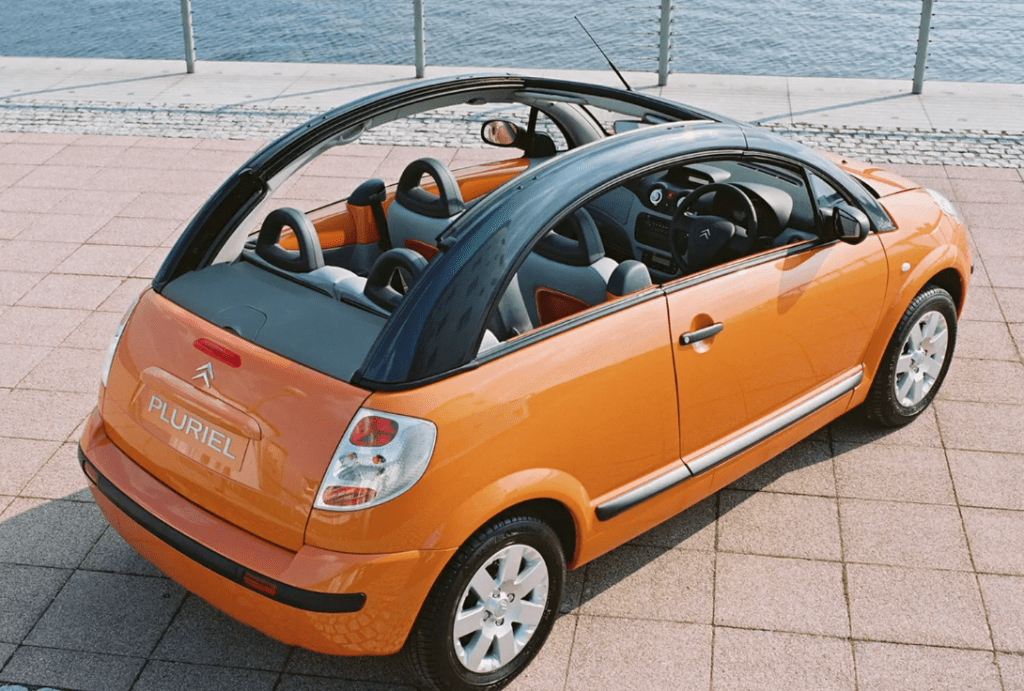 28. 2003 Citroen C3 Pluriel
The little C3 Pluriel is arguably one of the most poorly assembled cars on this list, which is shocking when you consider that Citroen is an actual automotive company that has been around for more than 100 years now and should quite frankly, do better.
Eager to jump on the "budget family convertible" fad of the early 2000s (still a head-scratcher for me), the French automaker produced the C3 Pluriel. Perhaps they did so with a little too much haste, as the car was unbearably slow, cheaply made and expensive to fix – the triumvirate of colossal failures.
Most of the kit cars we've mentioned on this list ended up being more sophisticated automobiles than the Citroen C3 Pluriel, and did so without the backing of multi-billion dollar corporations. At the very least, this should be a good case study on how not to do things in the car building business.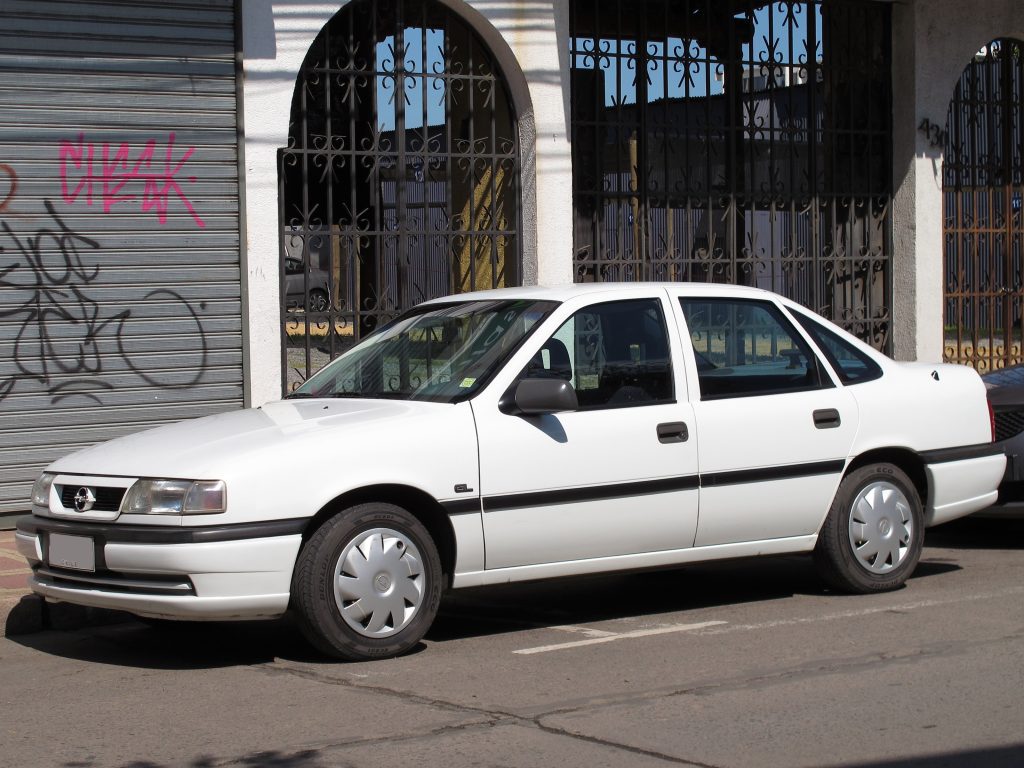 29. 1995 Vauxhall Vectra
The Vectra was the spiritual successor of the Vauxhall Cavalier, and was parent company GM's answer to Ford's popular Mondeo. If not for the fact that it was incredibly bland, boring and ordinary, the Vectra would probably not make it onto this list. It was mechanically, a pretty sound automobile, and wasn't ailed by any particularly serious issues or malais.
While Vauxhall did try to address the aforementioned styling and character  deficiencies in 1999 with a face-lift, the first-gen Vectra never got up to the Mondeo-slaying levels it would have liked. Nevertheless, they make for good buys on the used market these days.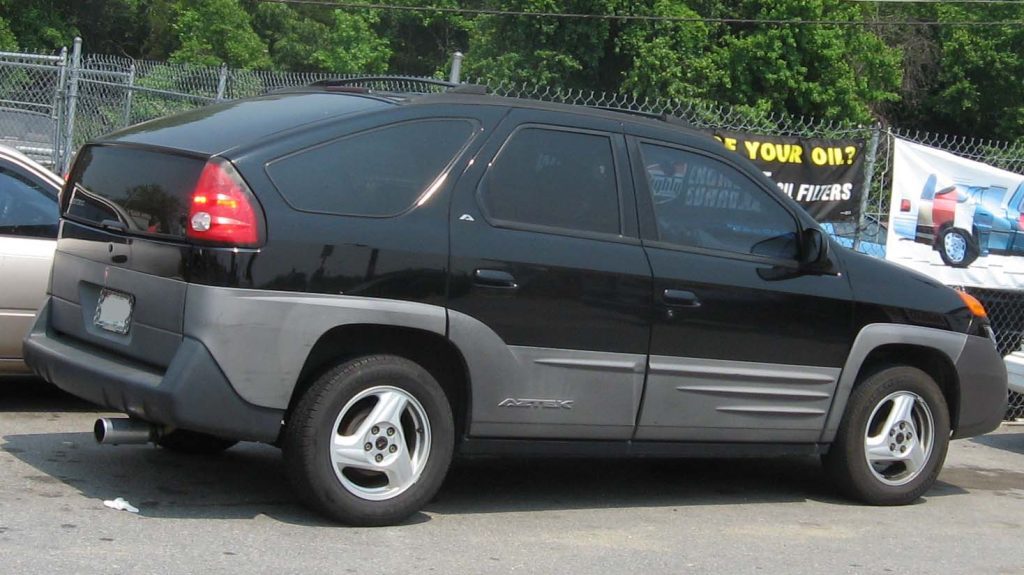 30. 2001 Pontiac Aztec
Ah yes, we've made it to "last but not least" territory. Mind you, this list is not in any strict or particular order and we're more than happy to allow for some fluidity, depending on your mood. But we reckon that this car has its place cemented at the bottom of almost everyone's list. Now onto the Pontiac Aztec. It's ugly. It's slow. It's front-wheel drive. It's made in Mexico. The end.