Have you seen our article on the Best Used 4-Door Sporty Saloons (Under $50K USD) for 2022 yet? Sadly the four-door we are looking at here won't make that list any time soon, the Bentley Flying Spur Hybrid is a brand new model from Crewe, the MSRP is substantially more than $50k at the time of writing, more like $204,000 before options, but she's a hybrid, so she's better for the environment.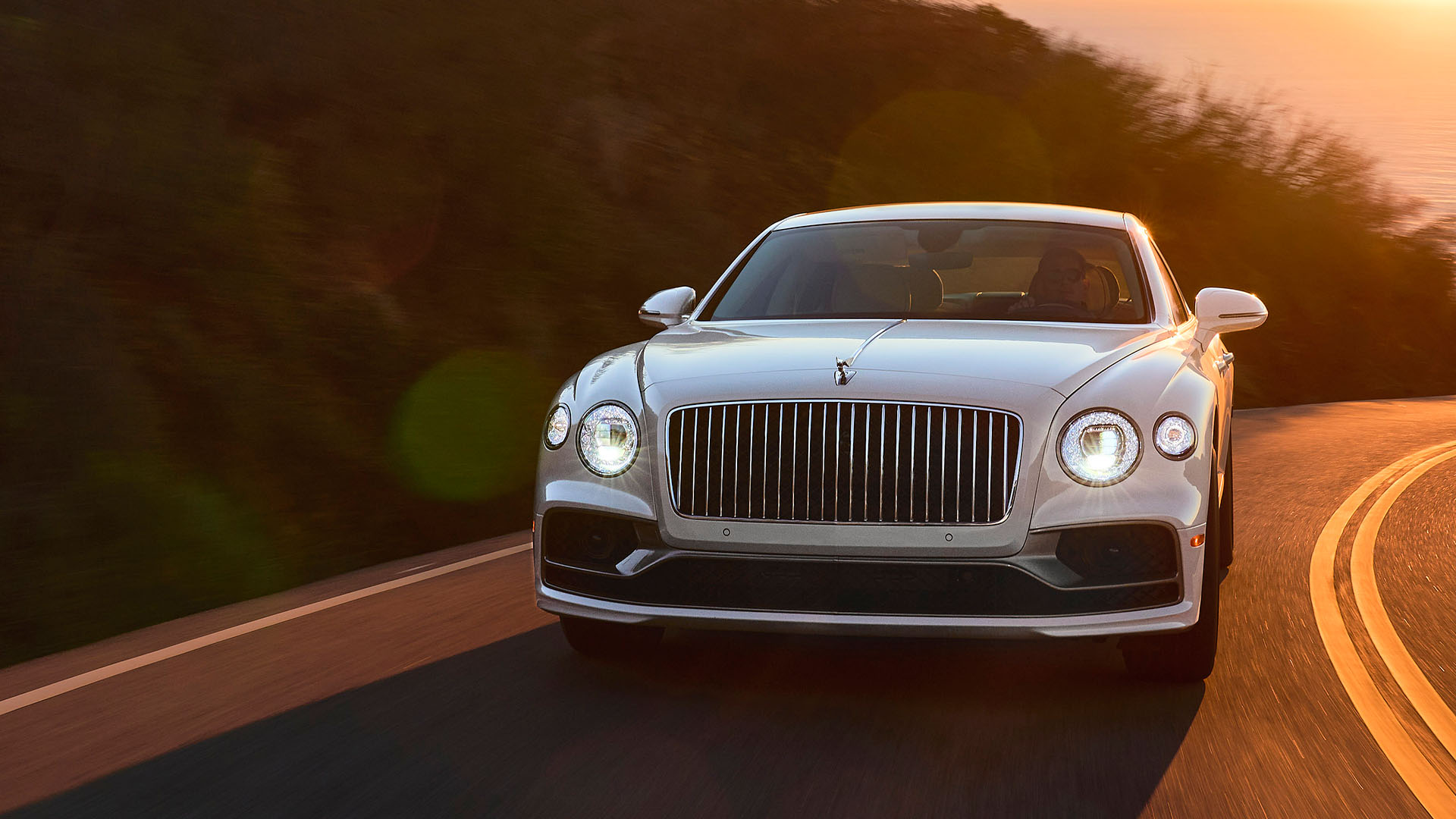 This lady from Crewe is powered by a 2.9-Liter V6 engine, but it gets supplemental power from an advanced electric motor, for a combined power output of 536 bhp (544 PS) and 750 Nm of torque, which comes down to 95 bhp more than the Bentayga Hybrid model, the electric motor is mounted between the transmission and the engine, and can add up to 134 bhp and 400 Nm into the mix, the permanent magnet synchronous motor delivers full torque instantly for silent acceleration from standing start.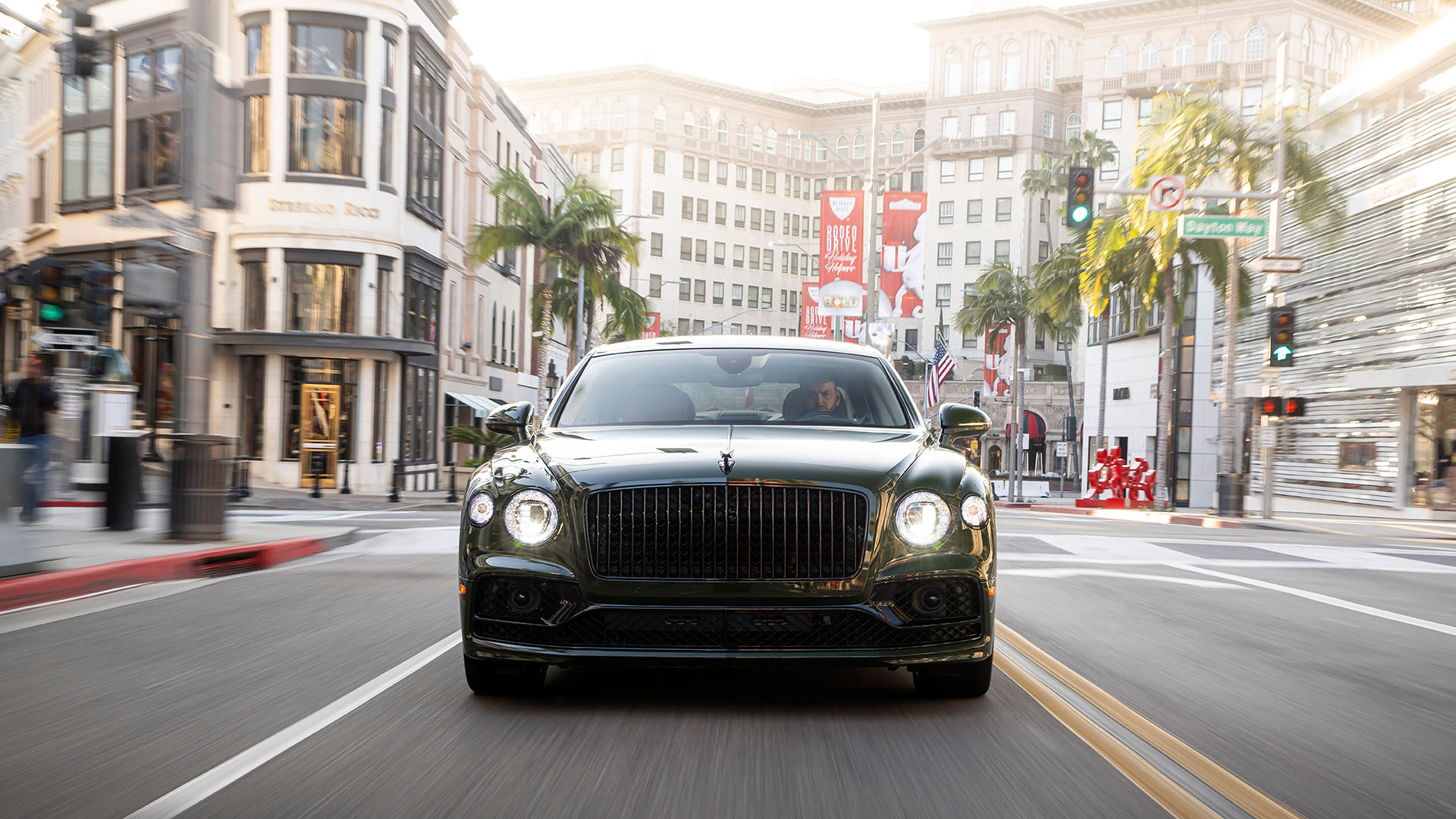 Power for the Bentley E-motor is sourced from an 18.9 kWh, lithium-ion battery, which only takes two and a half hours to charge to 100%, and when the E-Motor is not used or doesn't draw all the power, there are power electronics fitted to the Flying Spur Hybrid that convert the energy stored from the high voltage battery to supplement the existing 12v electrics of the car itself.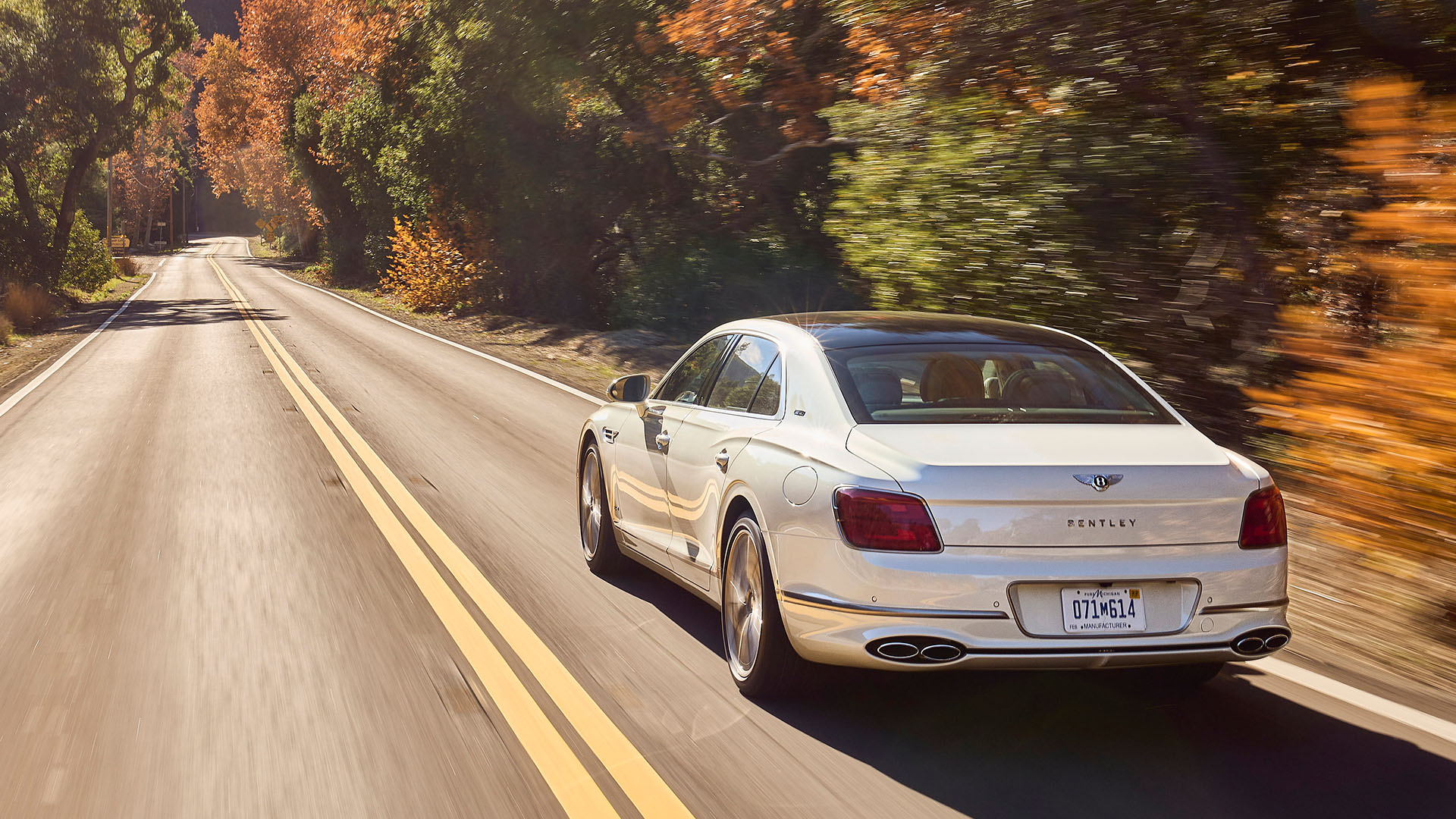 As if a regular Bentley Flying Spur wasn't already silent enough for the occupants, the Hybrid, when in full EV mode offers the driver and passengers up to 50 percent less overall cabin noise when compared to the regular combustion engine, taking the level of isolation, luxury and serenity to watch the world go by to an even higher level.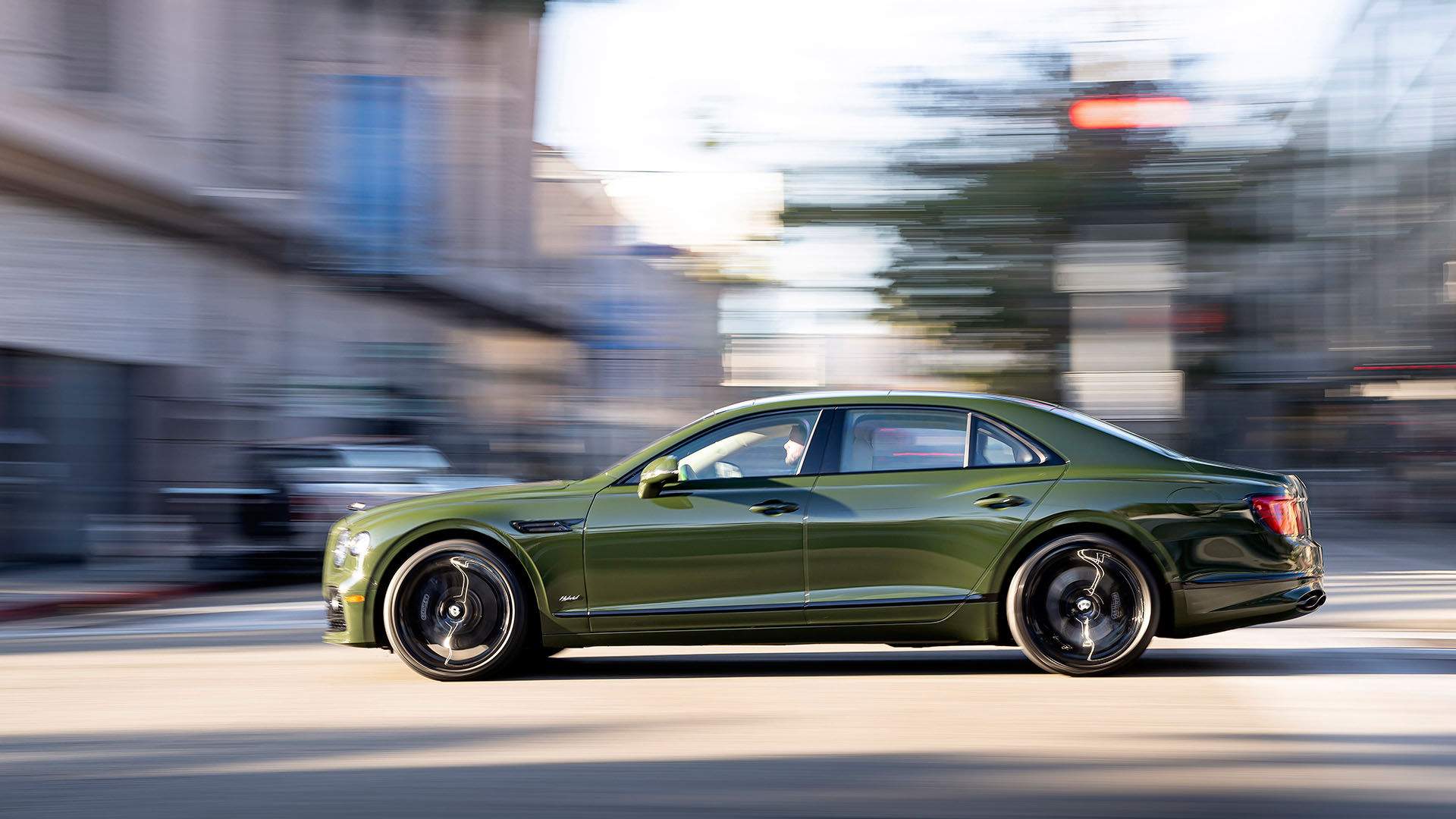 Bentley took a fleet of no less than nine of these Flying Spur Hybrid cars on a six-day road trip in January, totaling 10,500 miles, about one-third of that in electric power only, that is the equivalent of driving across the United States from coast to coast when you compare the final figures against the Flying Spur V8 version, every single one of these nine Hybrids saved three gallons of fuel each day.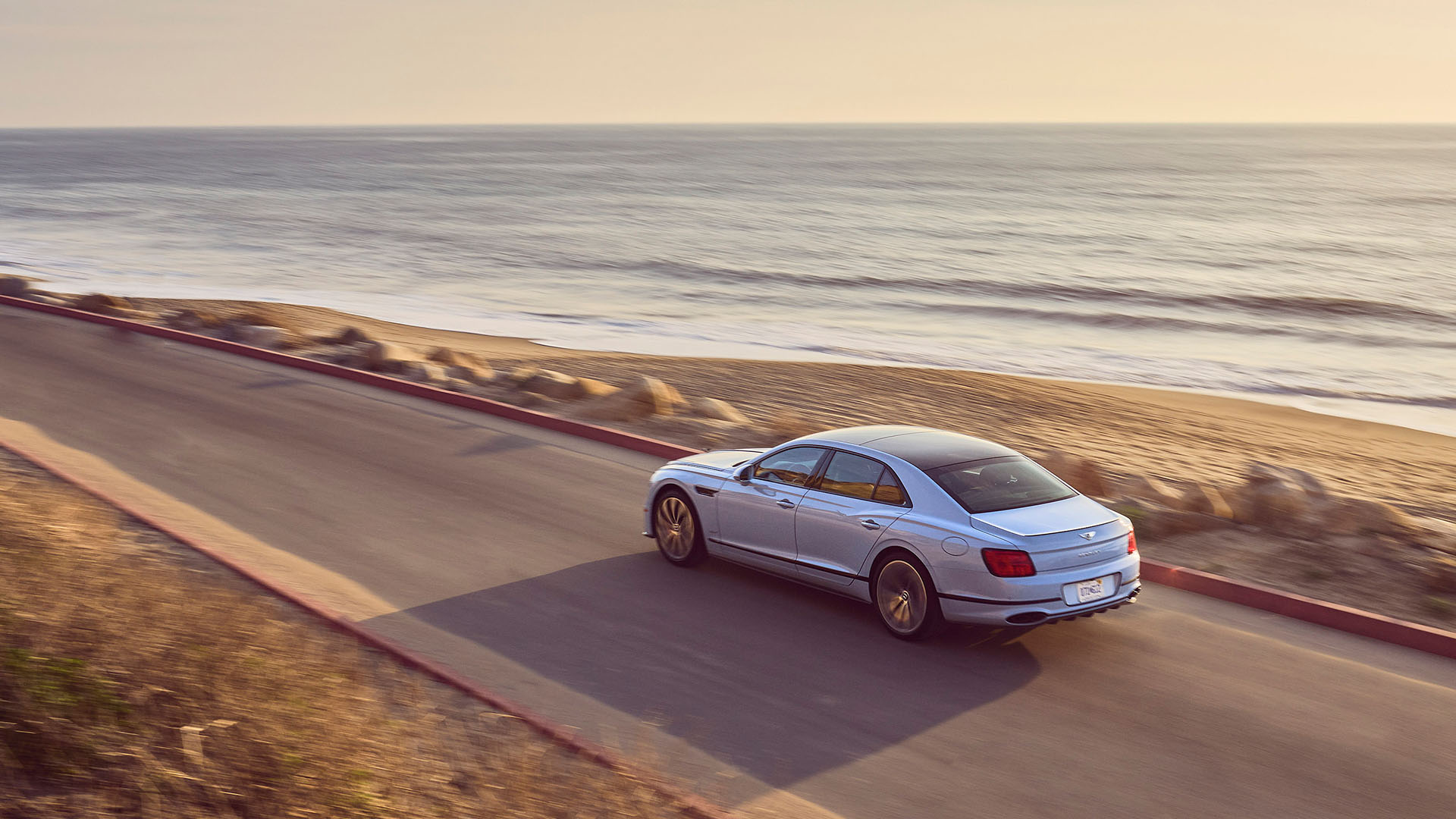 Bentley invited nearly 100 VIPs to sunny California to experience the new Flying Spur Hybrid, among them both members of the media and experts, to drive on battery power alone. The road trip would take these majestic Hybrids from posh Beverly Hills, through the beautiful scenery of the Ojai mountains to the coastal splendor of Santa Barbara. During which all of these Flying Spur Hybrids amassed data, which was downloaded on a daily basis from the car's built-in statistics, the result was that Bentley engineers noticed some 30 percent usage was with the engine turned off, driving on electric power only.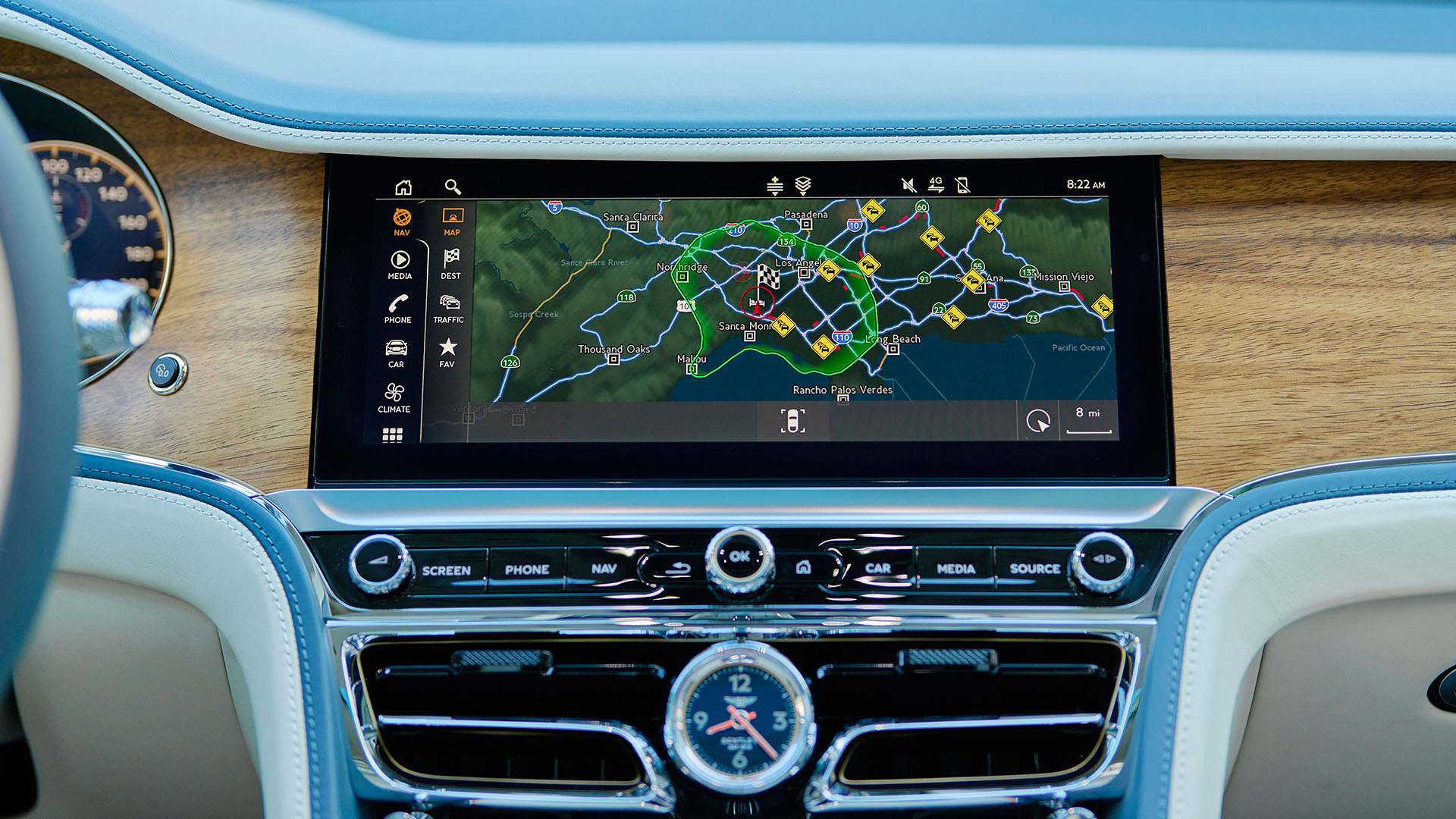 The trip totaled 194 miles, 97 miles were on the highway, a little over 85 miles were driven on country roads while the remaining 12 miles was taken onto urban roads, but thanks to the Flying Spur Hybrid's Intelligent Navigation System, the optimum use of battery energy was calculated for maximum efficiency, this means the system will retain charge for when it would be needed most, which is in urban environments, on slower roads, and in traffic.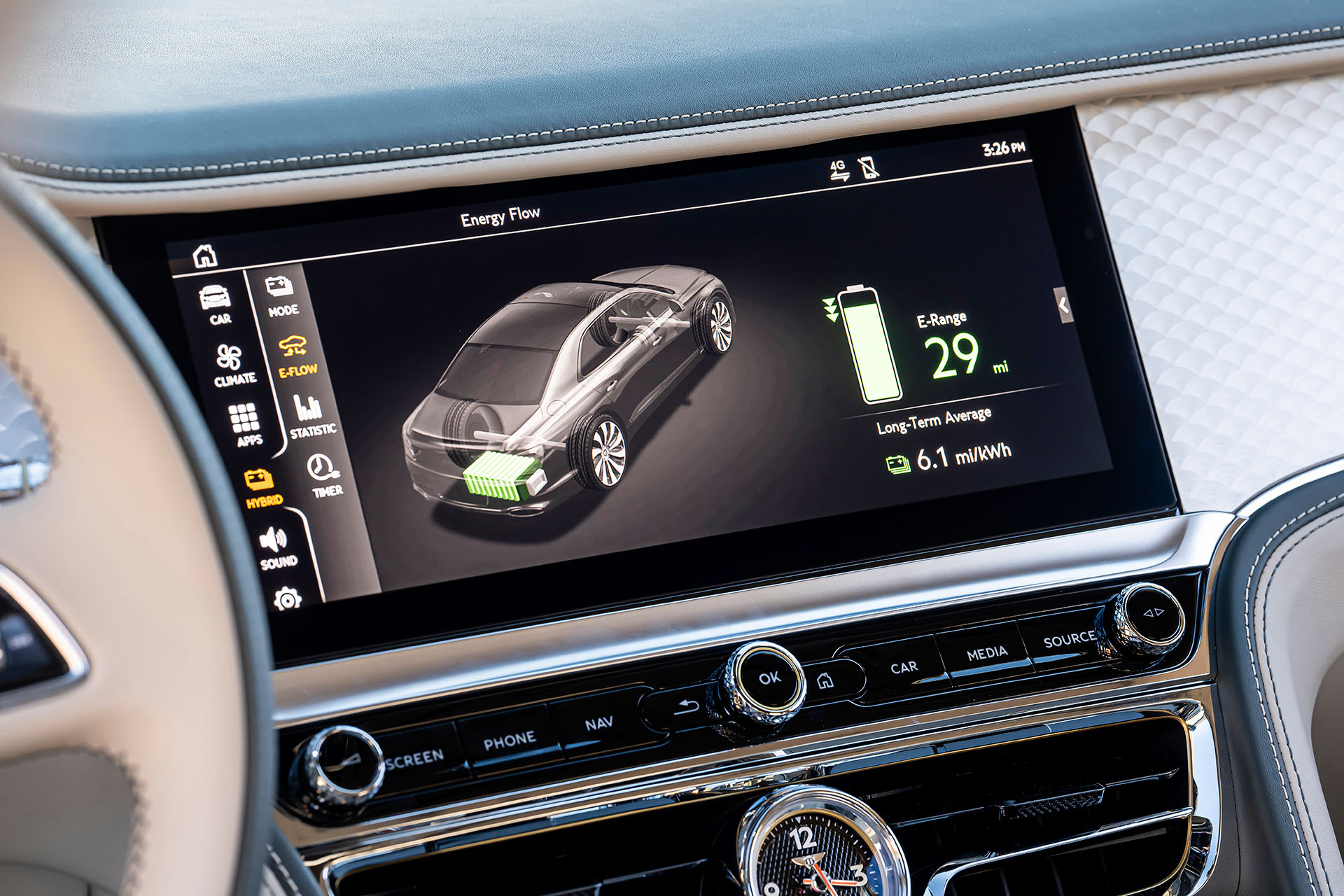 Bentley recently undertook a research study, which showed that about 70 percent of customers opt for a hybrid car instead of a regular petrol engine for the environment, among that 70 percent a total of 98 percent drive their Hybrid in EV mode on a daily basis while as much as 83 percent also charges their car every single day.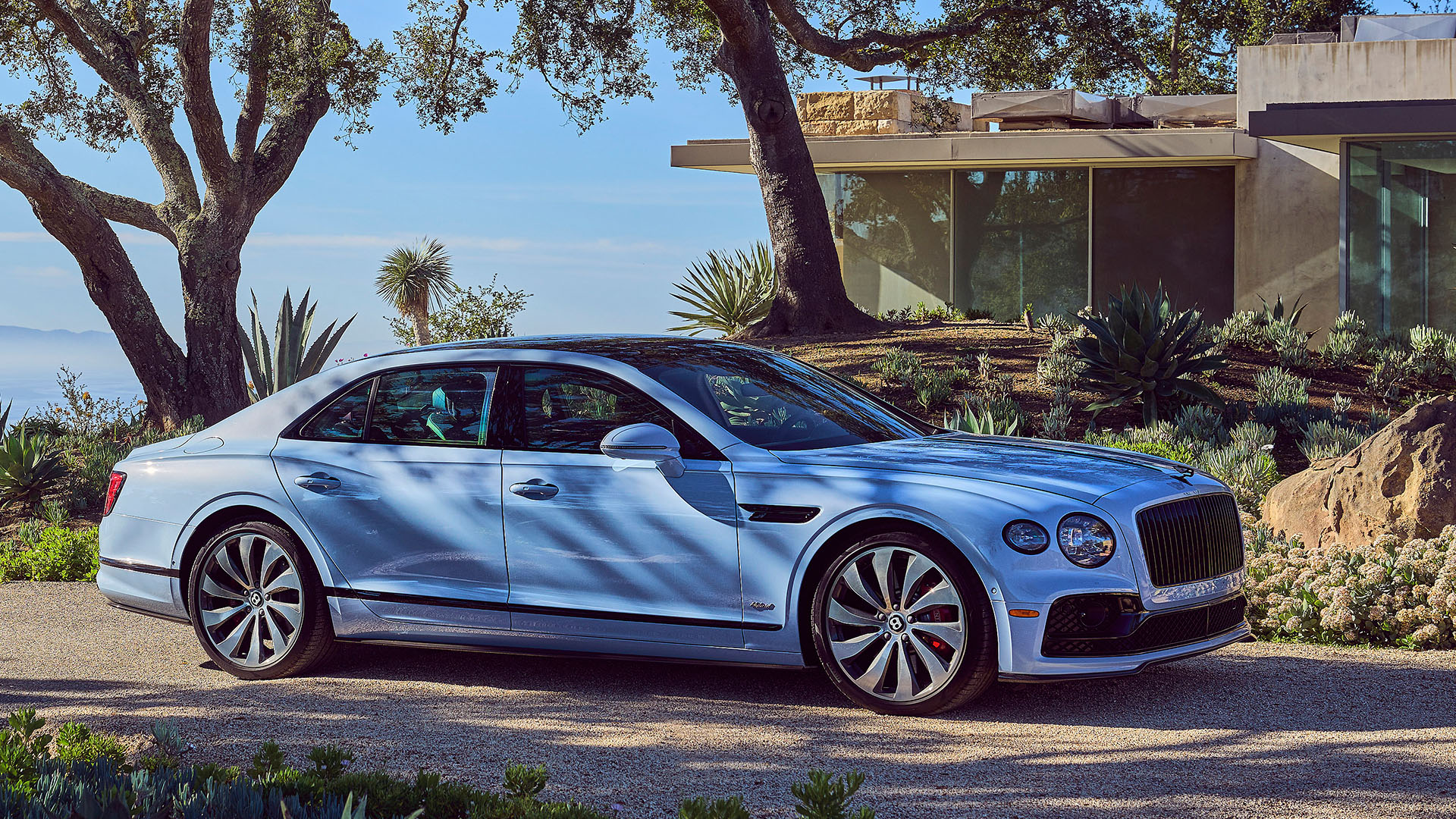 Instead of buying an all-electric car for the daily commute or driving during the week, and a second car, with an ICE for the weekend, the new Bentley Flying Spur Hybrid combines these two worlds into one single, grand touring car, and this formula seems to be working as one in every five Bentaygas sold is a hybrid.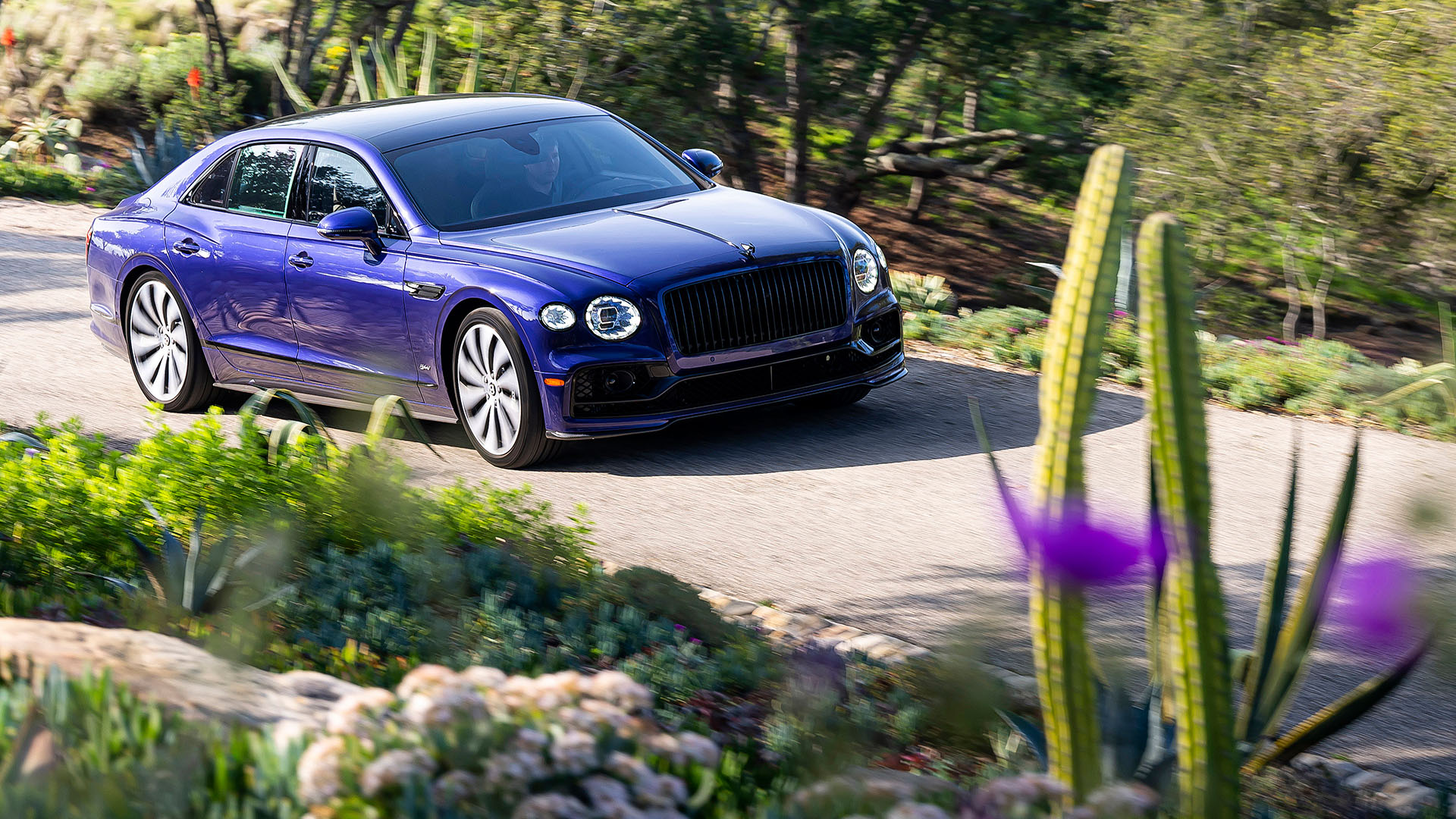 Back in November 2021, a Flying Spur Hybrid prototype took a trip across Iceland, over 450 miles, on just one tank of second-gen biofuel while the batteries were recharged using geothermally-sourced electricity … the result was an 80 percent reduction of CO² when compared to a regular gasoline engine, this is the perfect combination only possible with a hybrid car, offering extensive range while still having the benefit of all-electric driving in the city while you can add over 400 miles in range by simply refueling and using the internal combustion engine for that long journey, outside of the city limits.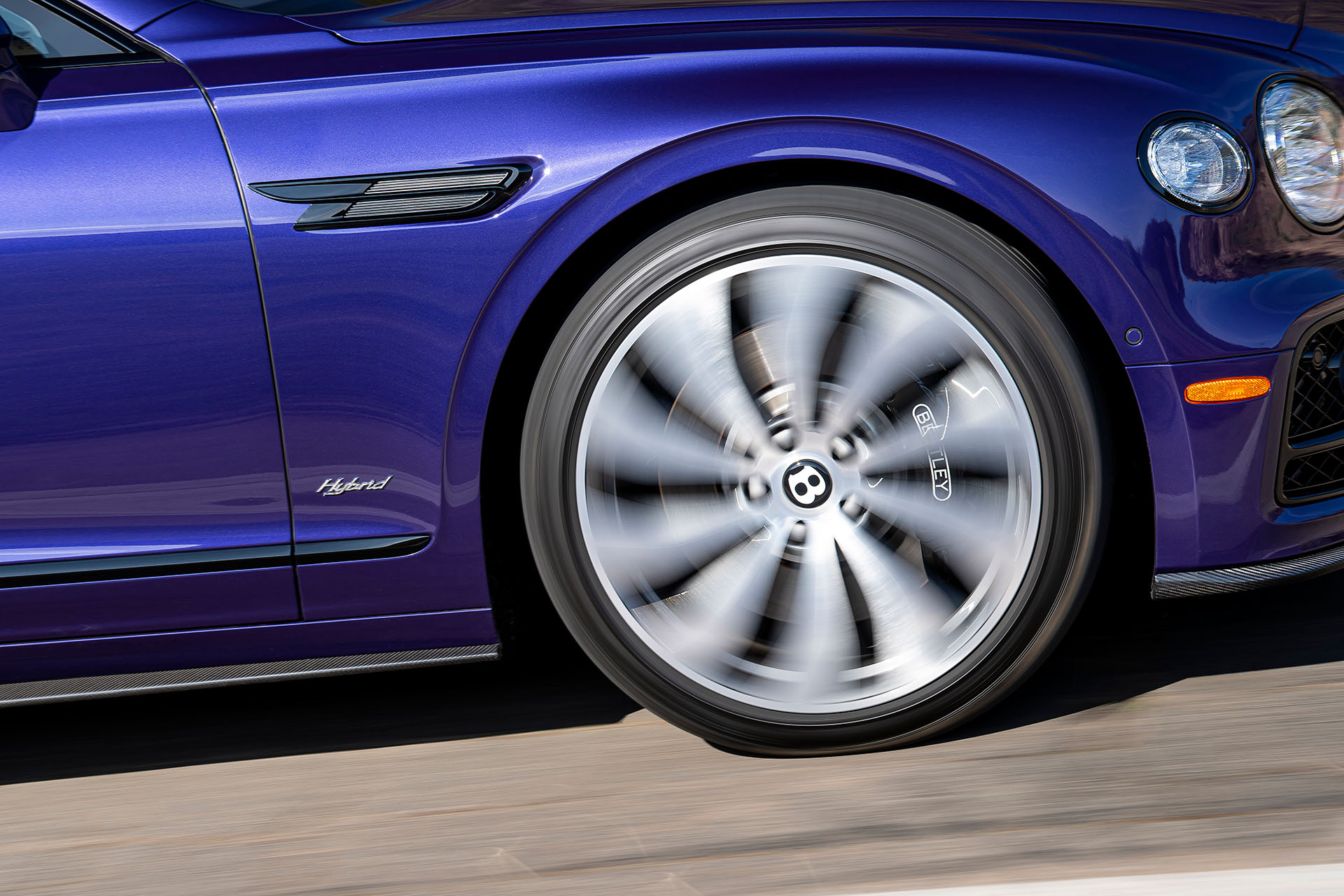 Both the Bentayga Hybrid and the new Flying Spur Hybrid made their appearance during Monterey Car Week in August 2021, but the latter hasn't been available to customers yet, but deliveries will start soon, just don't count on seeing many of these luxurious Hybrid versions of the Bentley Flying Spur in their base trim at $204,000, adding some options will quickly raise that number to $275,00 … going beyond the $300,000 mark will be no problem either, remember the Bentley Flying Spur Mulliner is also available as a Hybrid …