Long gone are the days when the 2-door coupe had a monopoly on the best performance an automaker had on tap. In modern times, the 4-door saloon has become an increasingly popular platform for companies to showcase their greatest technologies, in a more utilitarian and family-friendly package to boot.
As a matter of fact, today's market has demanded more versatility from products as consumers look to maximize the overall value of each and every purchase they make—automobiles are no exception.
This shift in philosophy has led to the creation of some incredible performance saloons over the years, and this now-very-competitive space has also fostered plenty of innovation as automakers dedicate significant resources towards the research, production and marketing of their sporty 4-door models.
Let's also be clear that 'sporty' in this context doesn't translate to some sort of watered-down or muted rendition of a company's best offerings; rather, these cars are all contemporaries of their respective product line's flagship models, if not already in that camp themselves.
Here's our picks for the 10 Best Used 4-Door Sporty Saloons you can purchase for under $50K USD. In the interest of keeping this list digestible, we've also filtered it down to cars produced within the last 10 model years; we'll save older and vintage cars for another list.
BMW M3 (2014-2016)
Price Range: $30K–$50K USD
The presence of the new BMW M3/M4 models doesn't do anything to diminish the appeal of the previous generation cars; in fact, some would argue that the G80's polarizing appearance has worked in favor of the now-discontinued F80 examples.
Sure, you can easily get into a used BMW F80 M3 (sedan) or M4 (coupé) for well under $50K, but having a higher budget will definitely open up the door to the more well-kept and lower mileage examples out there (or perhaps the special edition CS models). Either way, you're getting a potent 3.0L twin-turbocharged engine, which outputs 431 hp and 406 lb-ft, making for a car primed for grand touring and the occasional race track excursion.
Cadillac CTS-V (2012-2014)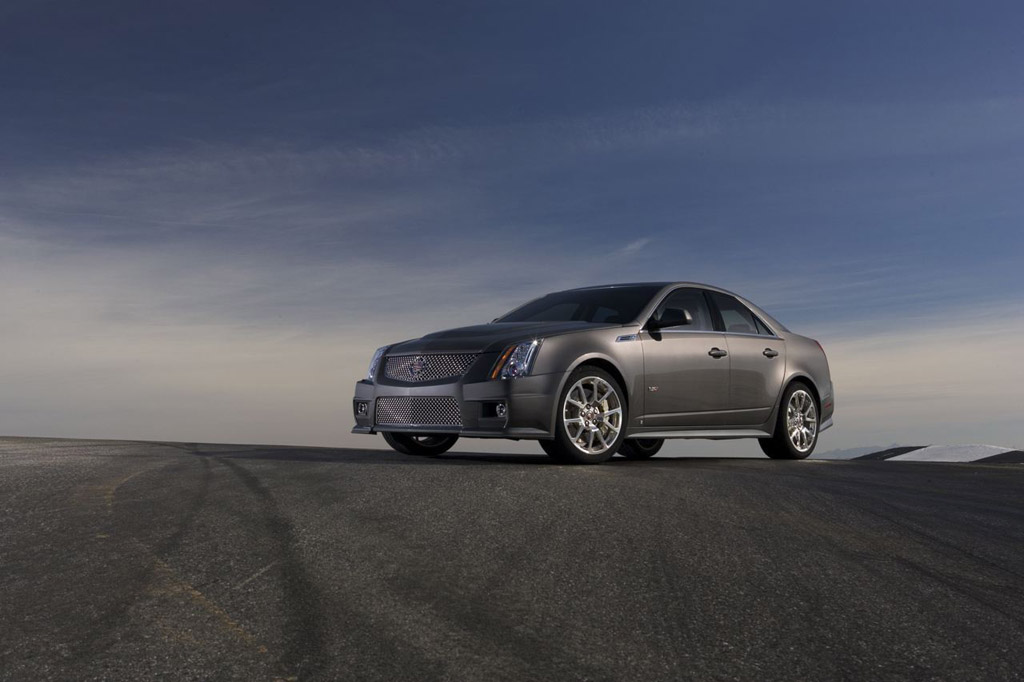 Price Range: $35K–$50K USD
The second-gen Cadillac CTS-V is likely to be one of the most overlooked cars on this list. But if you already knew that it's powered by a 6.2L supercharged V8 based on the C6 Corvette ZR1 engine, you're probably not in danger of making that mistake. The list of credentials hardly ends there; the CTS-V is remarkably balanced as a high-performance sports sedan.
It is equipped with magnetorheological dampers—a feature normally only seen on supercars at the time—as well as Brembo brakes and optional Recaro seats. They're also available with a manual transmission, which will surely be alluring for the purists and driving enthusiasts amongst us.
Searching for a unicorn? The CTS-V also comes in a wagon body style, which was produced with a stick shift for certain examples.
Honda Civic Type R (2017+)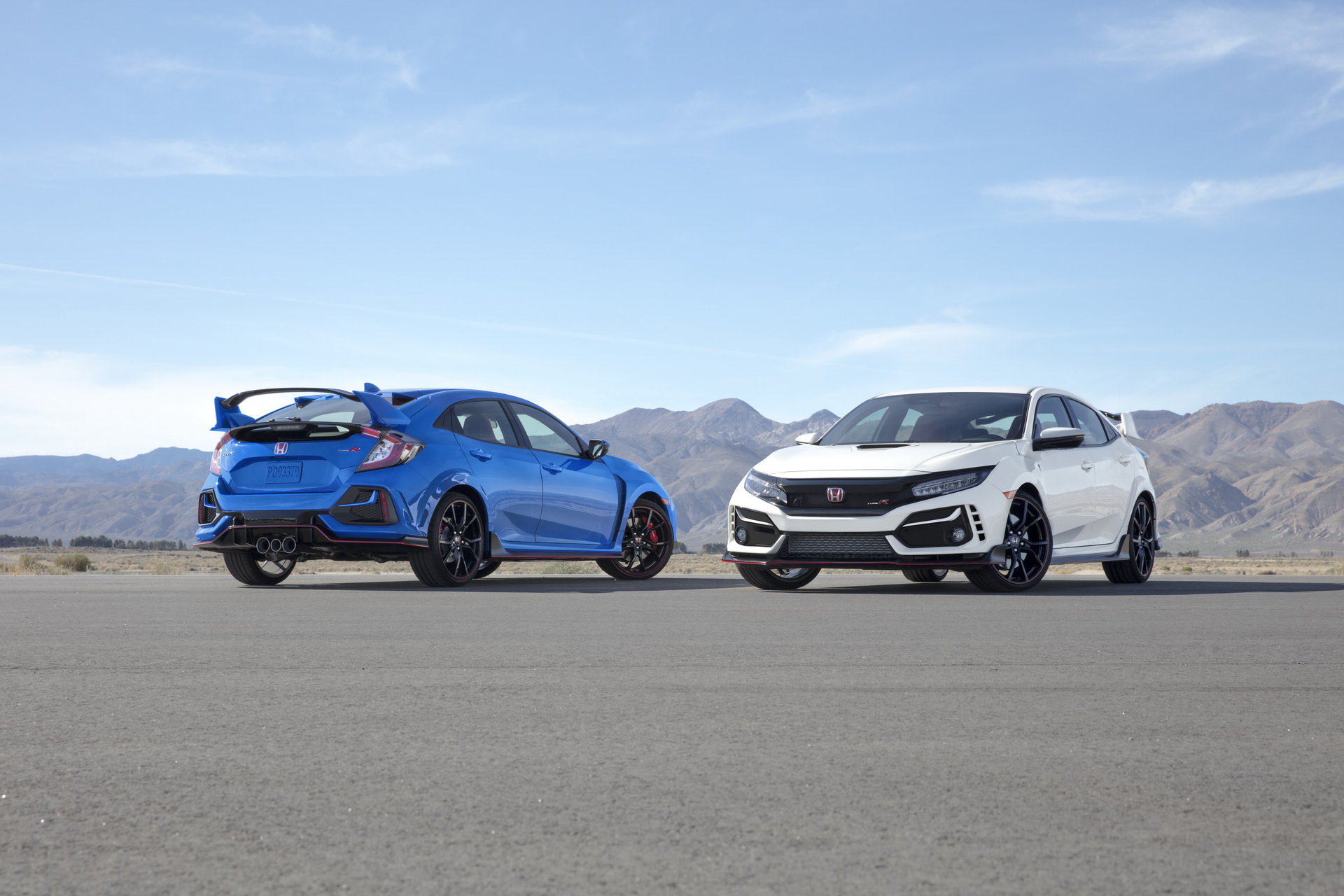 Price Range: $30K—$45K USD
Those who know me know how much I love this car. The latest Honda Civic Type R is the quintessential example of how performance and affordability can be synonymous, and I experience this with regularity on the race track as both a driver and observer. Like many other cars right now, the market for used CTRs is pretty hot right now, but you can still get one well within the $50K range.
All CTR models continue to be powered by Honda's most advanced K series engine to date—the turbocharged K20C1—which sends up to 306 hp @ 6,500 rpm and 295 lb-ft of torque @ 2,500 rpm to the front wheels. So whether you're looking at introductory model year (2017) cars or something a bit newer, spec-wise, you're fundamentally getting the same car across the range.
Tesla Model 3 Performance (2017+)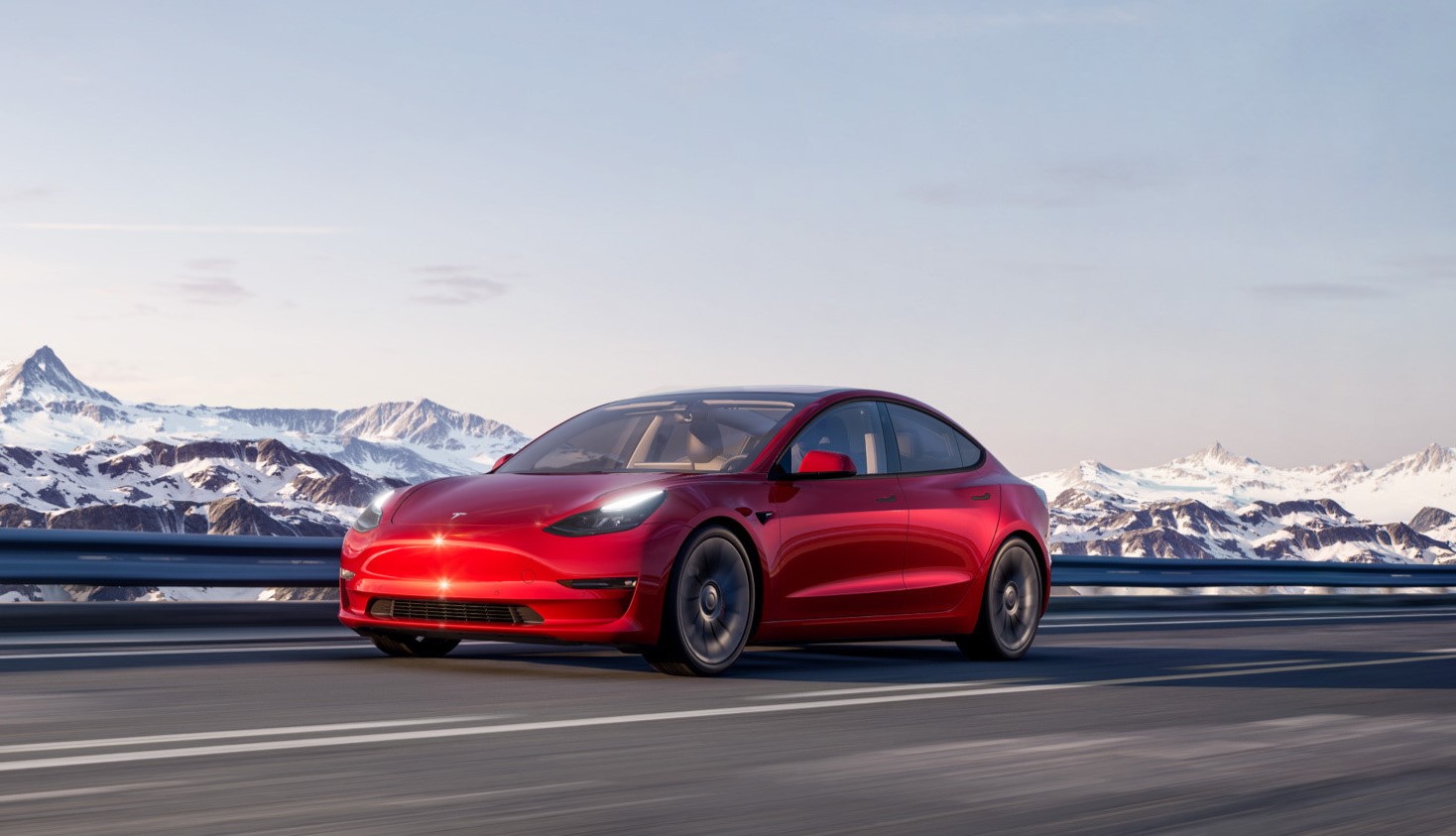 Price Range: $35K–$50K USD
The Tesla Model 3 itself is a pretty revolutionary car and EV, offering a currently unrivalled combination of performance, utility, range, and price. Today, the Performance model goes for $58,990 USD (brand new before options), so picking one up on the used market would be necessary for those with a $50K budget in mind—and that's hardly a bad thing. After all, you'll be getting an almost-brand-new car, which would be something outside the scope of a more expensive Model S equivalent.
While used Rear-Wheel Drive (which uses a single electric motor) and Long Range models will also fall within this range, the Performance model would obviously be our pick of the lot, with its 450 hp and standard all-wheel drive allowing the car to accelerate from 0-60 mph in an impressive 3.1 seconds. It also benefits from a more sporty suspension, better better brakes, stickier tires, and a selectable Track Mode.
Mercedes-AMG C 63 Sedan (2015-2017)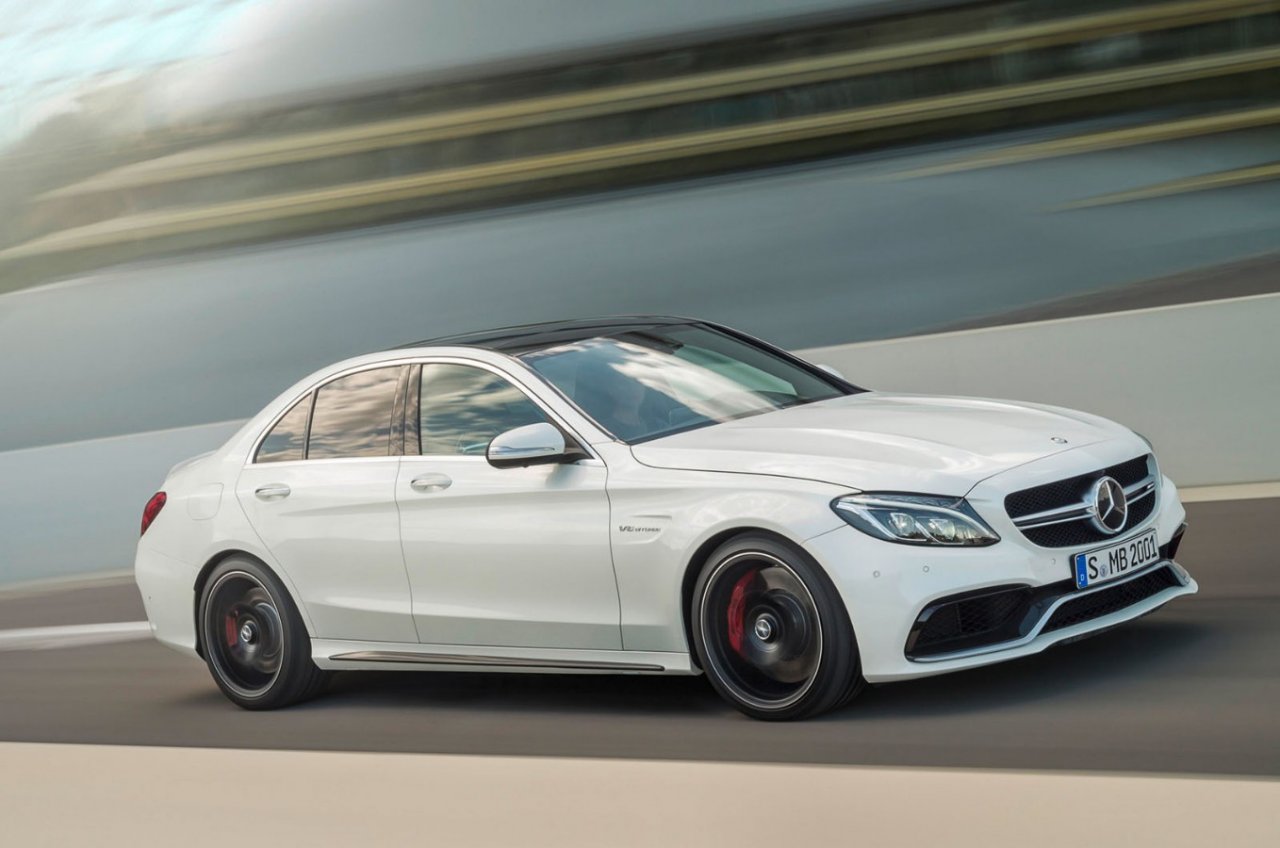 Price Range: $30K–$50K USD
Any concerns that the current-gen Mercedes-AMG C 63 and C 63 S would've lost an ounce of character by inheriting the downsized 4.0L twin-turbocharged V8 are washed away within seconds of firing up the engine. BMW F80 M3 and M4 models are its most like-for-like competition, but that trademark V8 howl from the AMG car is so very alluring.
Yes, the 6.2L naturally-aspirated V8 engine from the previous-gen Mercedes-AMG C 63 Coupé was an enthusiast's dream, but the new biturbo unit delivers performance in an all-around better fashion; the W205 is by no means a watered-down version of its former self. It's immensely rewarding to drive at any speed, and the quality of its interior sets it apart from ageing rivals.
Lexus IS F (2012-2014)
Price Range: $40K–$50K USD
We're projecting this to become a future collector's car. This car definitely makes full use of our criteria on how far back we can go in terms of model years, as the newest example of the Lexus IS F would come from circa 2014. But we've went the extra mile in making sure this one was included on our list, and there are plenty of great reasons as to why.
Aside from the fact that Lexus no longer produces an IS-F model, the car also harkens back to a time when you could get into a phenomenal luxury sports sedan powered by a 416 hp 5.0L naturally-aspirated V8 engine. This will keep the IS-F relevant for many years to come, and if we ever need a reminder as to what a proper atmospheric powerplant sounds like, we'll have cars like this one to answer that call.
Kia Stinger (2018-2021)
Price Range: $25K–$50K USD
While the Kia Stinger hasn't uprooted the market like some thought it would, it is still one of the most attractive buys in the luxury small car class. It looks impressive, performs well, and is priced about the same as most non-luxury brands' comparable offerings. It has been widely praised by the automotive press and generally receives high marks in all categories.
That is what you would expect from luxury cars that command luxury prices, but you can get into a Kia Stinger for as low as $33,090 USD–mind you, this is brand new. They're obviously going to go for less on the used market, so if you want something a bit newer—and with the manufacturer's warranty still in tact, to boot—the Stinger is a great choice. The range-topping 368 hp GT2 models command prices in the higher portion of this range.
Porsche Panamera (2012-2016)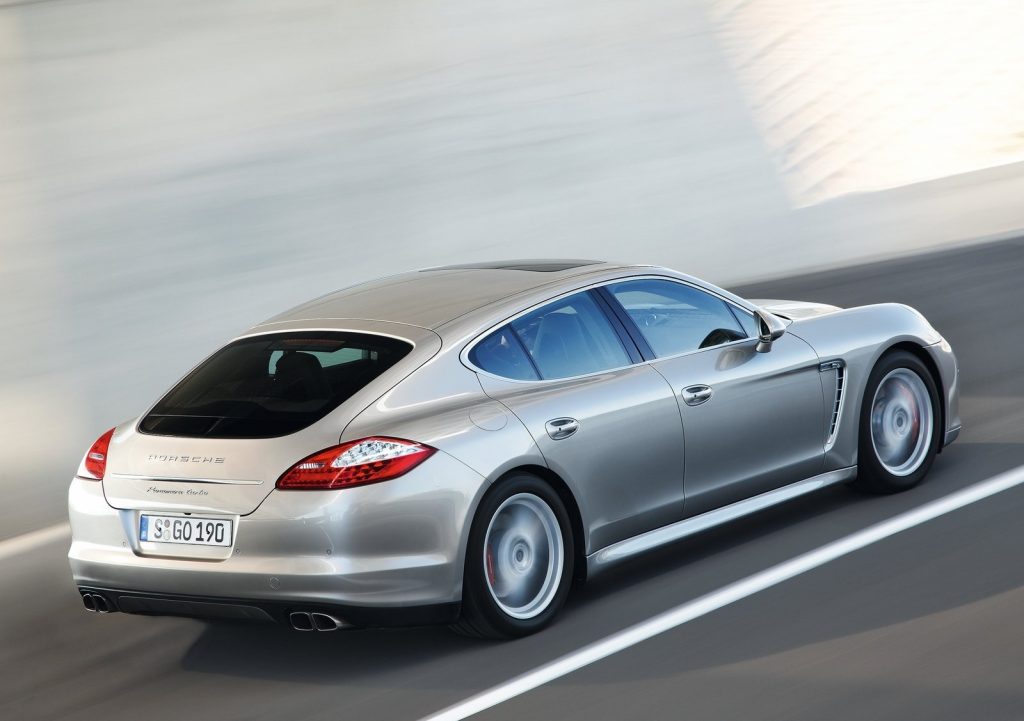 Price Range: $25K–$50K USD
The Porsche Panamera was also included in our $50K–$100K USD list, which opened the door to picking up either a first-gen (970) or second-gen (971) model on the used market. Due to the price ceiling of $50K for this list, the selection is now limited exclusively to 970 examples.
We also have to reiterate that this is not a bad thing. After all, opting for a first-gen car means you'll be able to cross-shop discontinued trims such as the Porsche Panamera Diesel and the naturally-aspirated-V8-powered GTS model—a huge deal, with everything now coming turbocharged—which are a big hit amongst die-hard Porsche fans and brand loyalists. We also have yet to mention that they're one of the least expensive options on this list.
Audi RS 3 (2018-2019)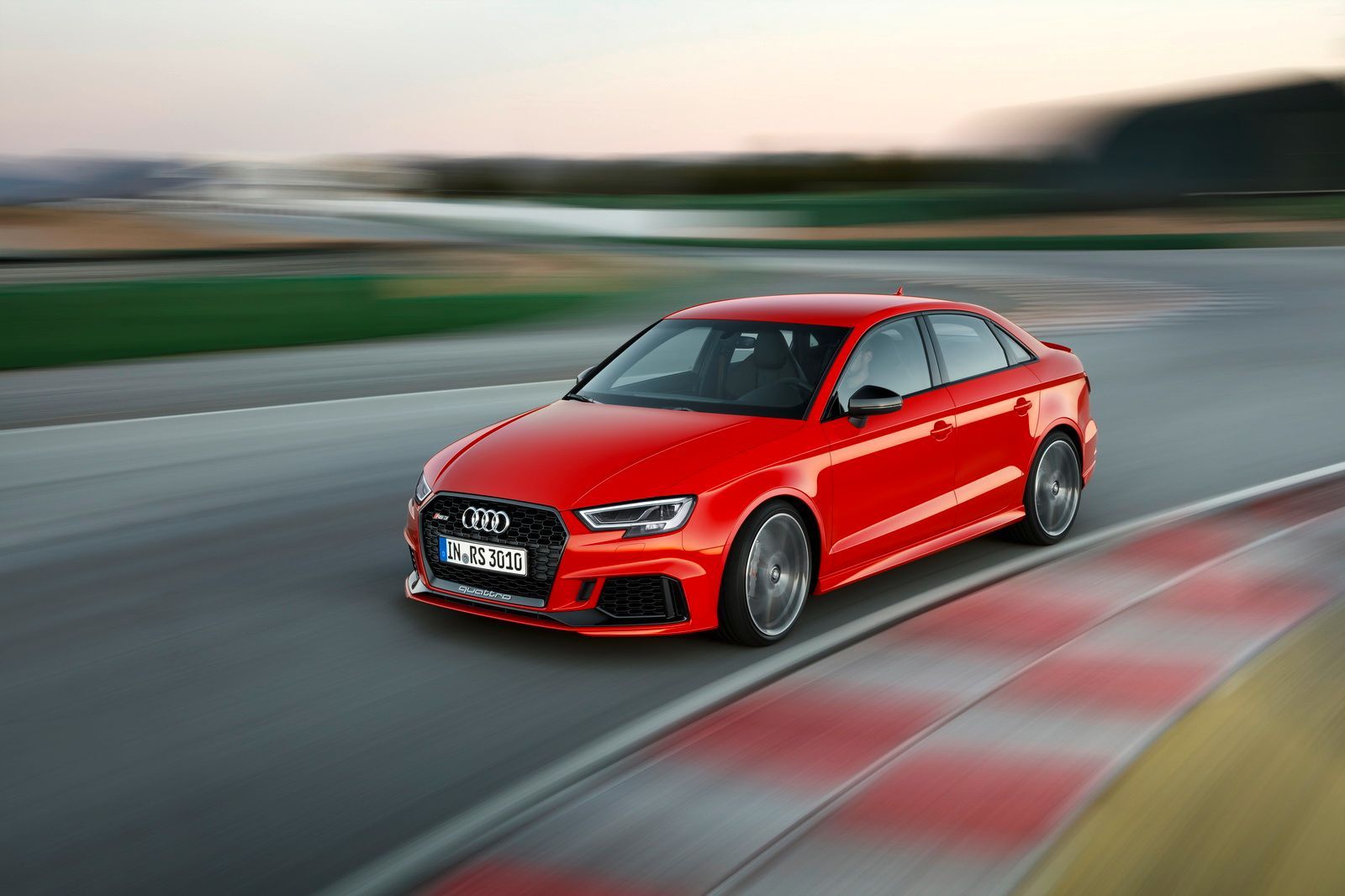 Price Range: $45K–$50K USD
Based on the $50K price ceiling, a pre-owned Audi RS 4 might be just a smidge out of reach, but the third-gen RS 3 still makes for a superb and versatile 4-door compact sports car. While they're at the higher spectrum of our price range, they're also going to be one of the newer cars you can get; this bodes well for matters regarding warranty and peace of mind.
The Audi RS 3 definitely shakes up the playing field dominated by BMW and Mercedes-AMG stalwarts (the M3 and C 63, respectively). Its RS-derived performance credentials and unique 2.5L turbocharged 5-cylinder engine set it apart from its rivals, while not leaving it lacking in any important respects.
Subaru WRX STi (2015+)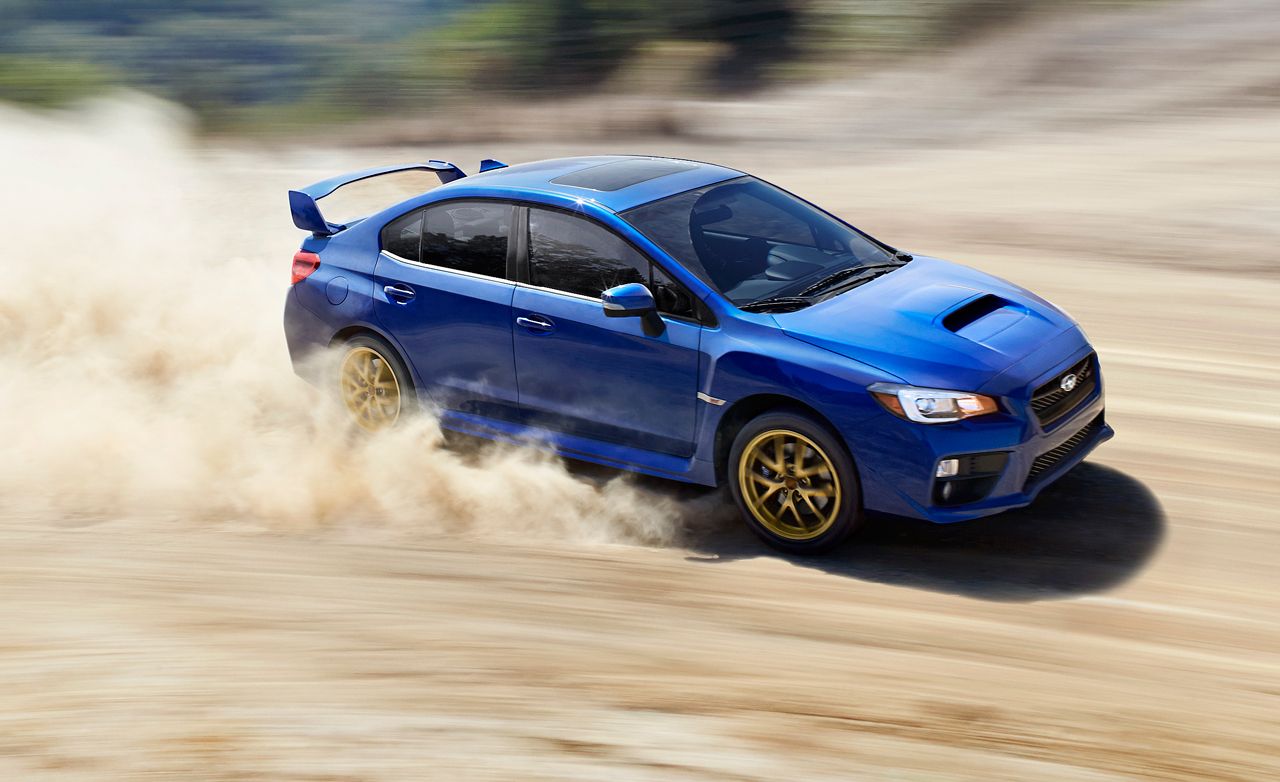 Price Range: $20K–$45K USD
The Subaru WRX STi is long overdue for a complete makeover, but that doesn't mean the current car is not worth considering. In fact, with the barrier to entry in the low $20K range, the WRX STi can prove to be a bargain for shoppers who have a certain type of car in mind for their next purchase.
Yes, the Subaru is going to lack the refinement and luxury of just about every other car on this list, and buyers will need to be proactive in ensuring that any glaring issues—such as Ringland failure—have been properly addressed. Otherwise, the car is a stout and proven performer for just about every circumstance, backed by its deep-rooted rally heritage and driving character.