I was almost certain the magnificent 1971 Lamborghini Countach LP500 recreation was a commission by the famous Swiss collector Albert Spiess, and the new video from Automobili Lamborghini SpA on the 'shakedown' of this bespoke one-off confirms it, and while the car is currently on display at the factory museum in Sant'Agata, Bologna in Italy, in late November the car will be sent to Switzerland where she will join other iconic Lamborghinis in the Spiess collection, like the 350 GTV, the 350 GTS, the Marzal, a Veneno Roadster, the Zagato 5-95, and believe it or not, the Egoista.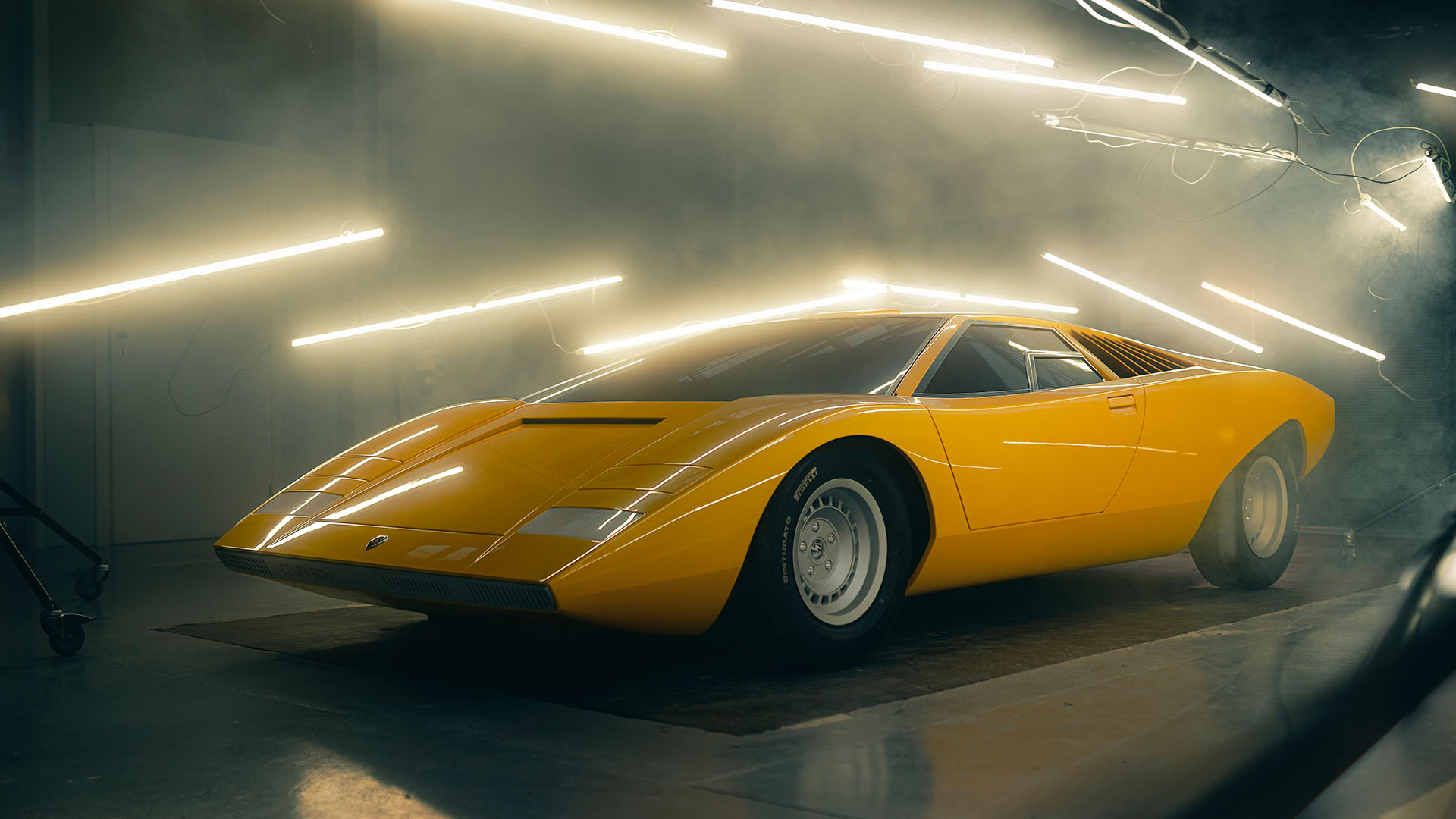 So it's clear Mr. Spiess already has an incredible collection, and enough money to buy any car in the world it seems, but what if you really want a car that doesn't exist anymore? What are your options in that case you might ask? The concept of 'money can buy anything' might come to mind, and while money can't buy happiness, it sure can buy a one-off, bespoke build from Sant'Agata, and that's exactly what Albert Spiess managed to do back in 2019, he convinced Automobili Lamborghini SpA to recreate the 1971 Countach LP500 prototype as true to the original as possible.
It took Lamborghini Centro Style and Polo Storico a total of 25,000 manhours to finalize this amazing one-off, after 50 years the legendary Countach LP500 is back from the dead (the original car was used for crash testing at MIRA in the UK, the wreck was lost over time) and better than ever, a perfect replica to the mm precise, rolling on brand new, but classic looking Pirelli Cinturato tires while the interior is an exact replica of the actual prototype, complete with the 'computer' to the left of the steering wheel, now this is truly an homage to the 1971 Countach.
Enjoy this official Lamborghini Countach LP500: The Shakedown video from Lamborghini: