Most people just love lists with the fastest car, the rarest car, the most expensive production car, and more importantly, the most valuable car … and with this article, I'm going to take you over what the Sant'Agata made Raging Bulls that will demand the highest amount of money from your bank account if you can even get hold of them, as most of the Lamborghini models in this list are just about never sold on the open market, a few have changes hands in private deals, while other will never leave the Lamborghini factory, at least not any time soon.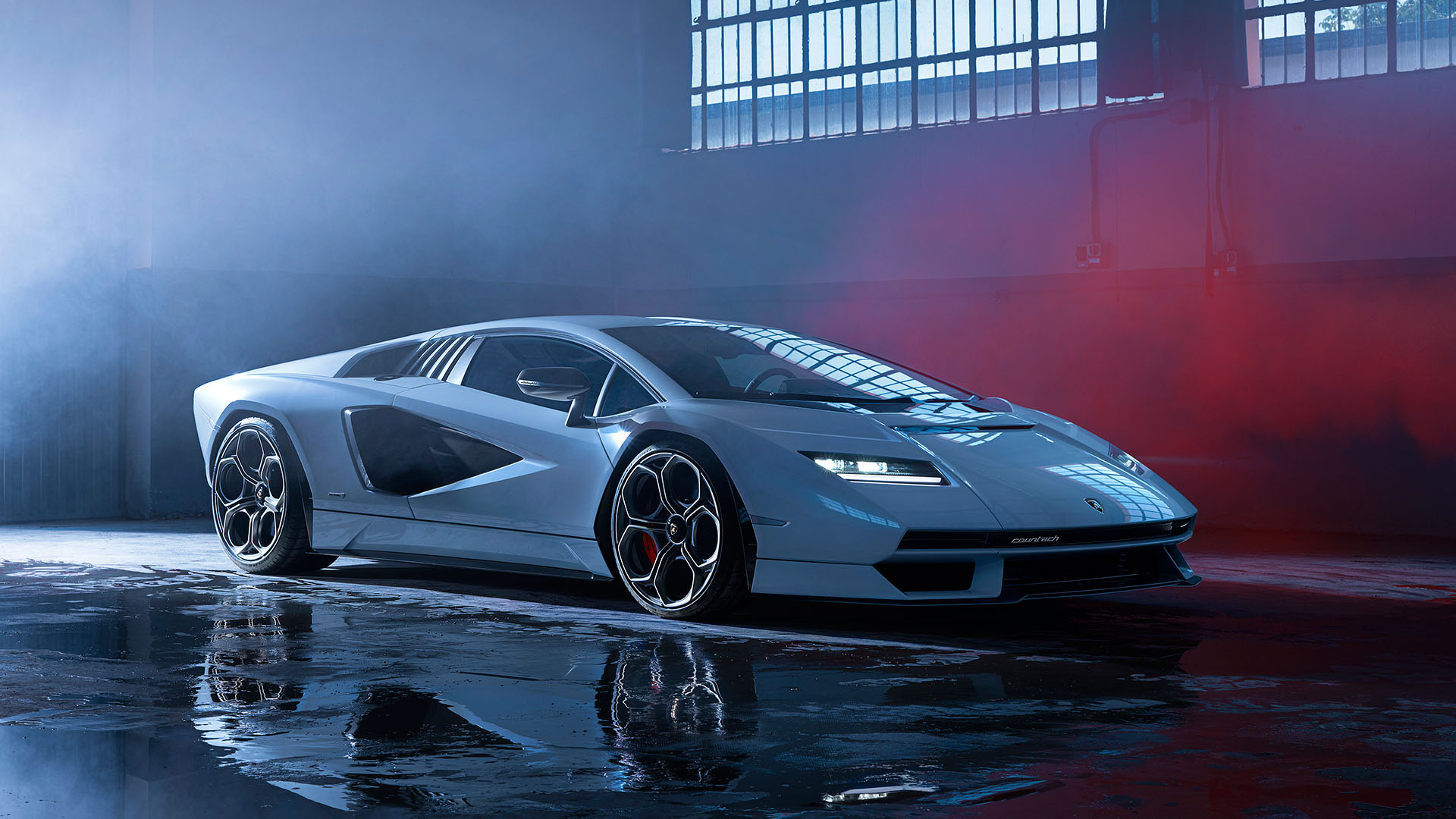 I know you might expect some of the more recent 'few-off' models that have been sold over the last few years, cars like the new Countach LPI 800-4, the Sian, the Sian Roadster, or even the 2016 Centenario and Centenario Roadster, and while each of these are multi-million dollar cars, neither the Countach nor the two different Sian models will change hands in 2023, not even 2024 for that matter, as every single client had to sign a contract stating they would not sell the car for three years, which also happened when customers bought the Centenario, and that explains why we've only seen a handful of those for sale in 2022.
The Lamborghini Egoista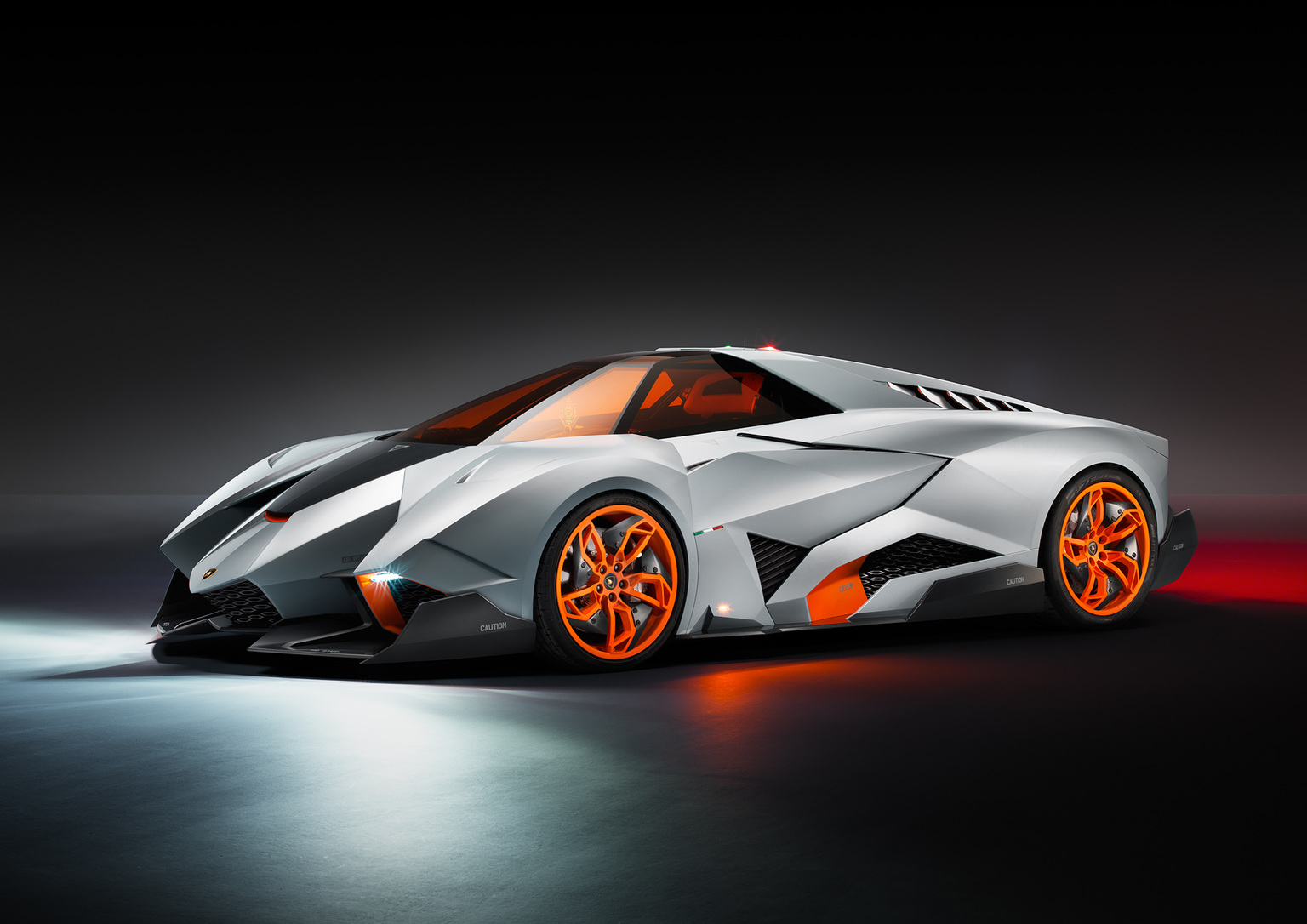 Unfortunately, there is not a single Lamborghini model made since 1963 that has reached the levels of some of the more iconic Ferrari ones from Maranello, if you compare the Sant'Agata cars with the likes of a 1963 Ferrari 250 GTO that changed hands for $70 million back in 2018 you'll be disappointed to see that the most expensive Raging Bull doesn't even come close to that number, despite one source stating the one-off Lamborghini Egoista was valued at $117 million, I don't really agree with that valuation, the 5.2-Liter V10 powered Egoista is unique in the world, and it has been acquired by a famous Swiss collector, I don't think he paid that kind of money for it, personally, I believe it to be worth up to $17 million at the time of writing, but I don't think you'll be able to convince the owner to part with it any time soon.
The Lamborghini Miura Roadster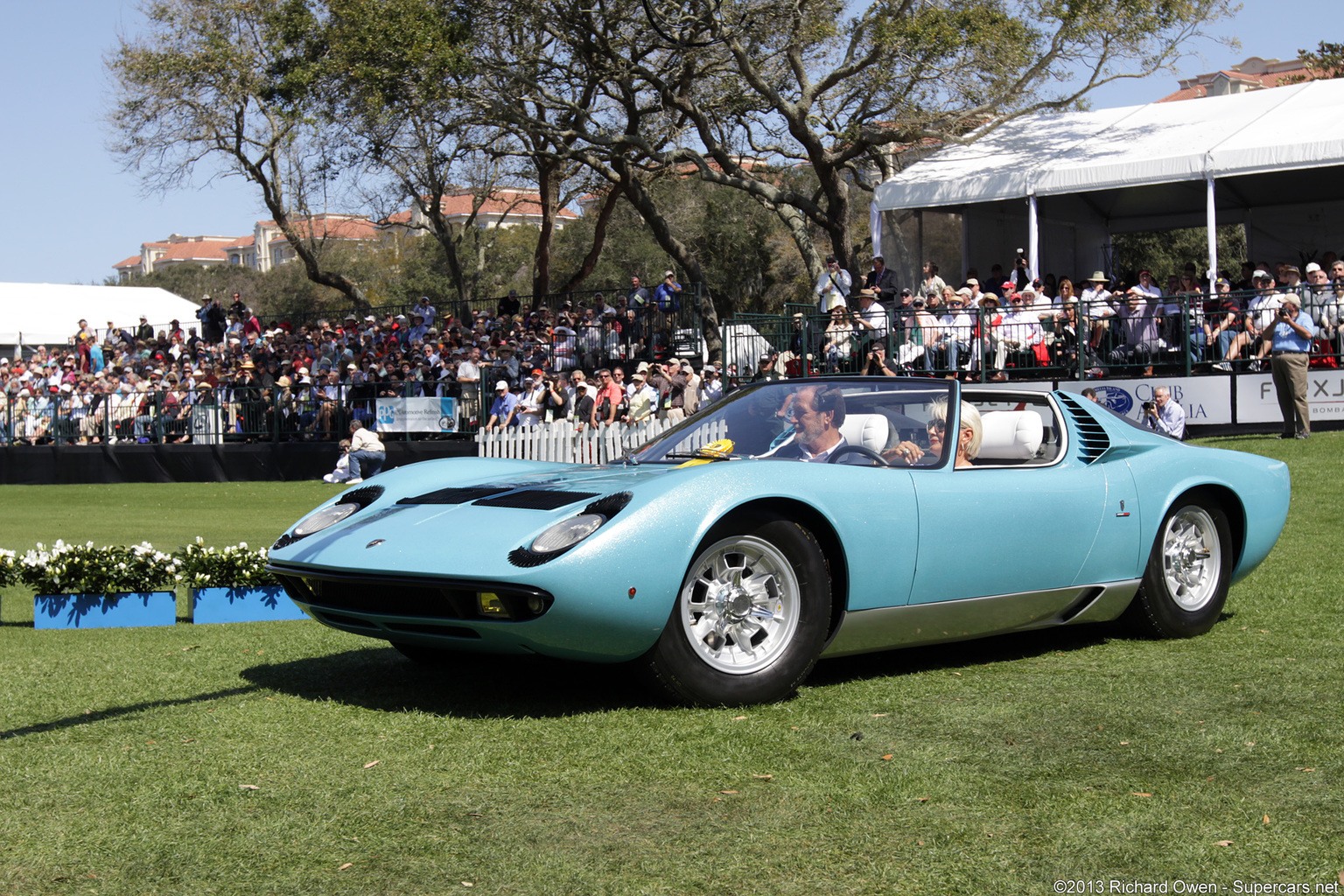 For several years the original Sixties Miura Roadster was considered to be the most expensive Lamborghini in the world with a valuation of $10,000,000 back in 2013, but we're now a decade further down the line, with values on such rare cars soaring beyond belief, so my guess would be the stunning bright blue metallic Miura Roadster could be worth $20 million or more in today's market to the right buyer, but here things get interesting again, just like the Egoista above, this one-off Miura is owned by the same Swiss collector who isn't going to say goodbye to this Roadster because he managed to convince Lamborghini to build him a bespoke Aventador Ultimae Roadster, the final one to leave the assembly line, as an homage to this classic Miura from the Sixties, both cars have a similar exterior/interior color combination, so he will intend to keep both for a long time in his collection.
The Lamborghini 350 GTV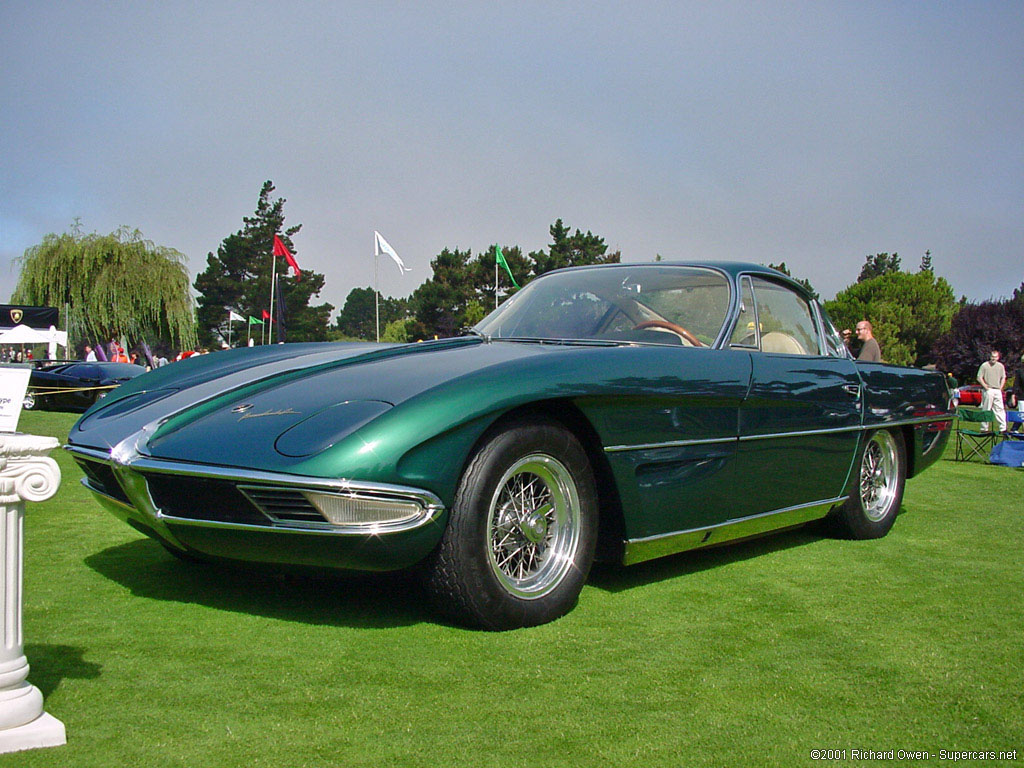 Some might not remember this, but Ferruccio Lamborghini didn't start his car-building company in 1963 with the intention to build cars like the Miura, the Countach, or even the Diablo, Ferruccio wanted to build V12-powered GT cars, fast and comfortable, and the first production car he released with the 350 GT, a rare and highly sought-after car today, but there is one car that was built earlier … the 350 GTV prototype, and being another one-off it is safe to say this car has become quite valuable over time with a valuation between $12 and $15 million right now, if not more for the right buyer. And this might come as a surprise, but the same Swiss collector that owns both the Egoista and the Miura Roadster listed above also owns this unique prototype, which is fully driveable today mind you, unlike the light blue mockup that is on display at the Tonino Lamborghini museum.
The Lamborghini Veneno Roadster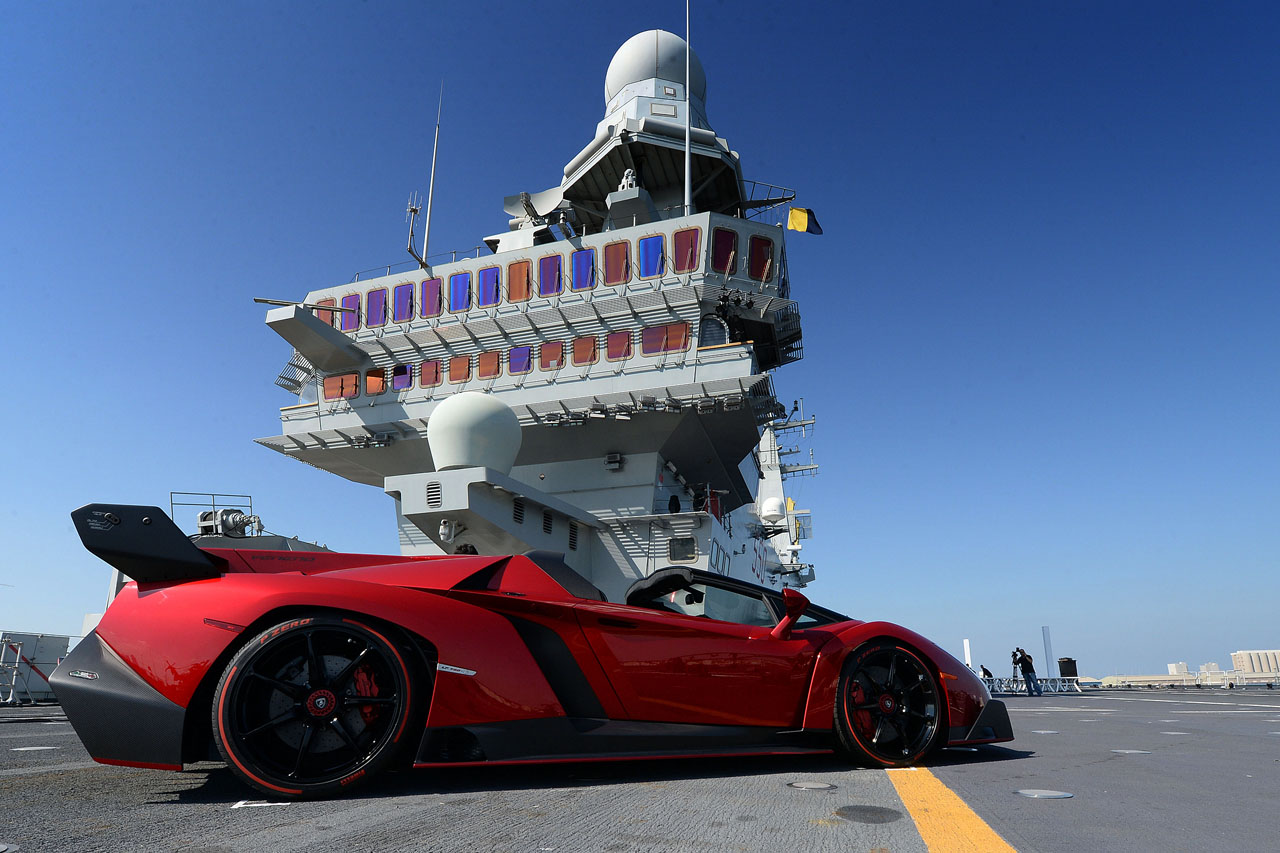 In 2013, during the 50th Anniversary year of Automobili Lamborghini SpA, they revealed something truly special at the Geneva Motor Show, the Lamborghini Veneno, only three would be built, sold out before any of them even saw the car, and priced at €3,000,000 each before taxes, later on in that year we also got the Veneno Roadster of which a total of nine units would be built and that demanded a €300,000 premium over the closed coupe version, but clients could order the Roadster in any shade they preferred while the coupe was only built in Metalluro, a kind of silver/grey metallic. One of the Veneno Roadster even came in satin finished visible carbon fiber, arguably the most expensive one when new, but a white one was sold at auction not too long ago for €8,300,000 making it on this list of most expensive Lamborghini ever, and I know for a fact an owner of one of the three Veneno Coupe received an offer of $7,000,000 on his car a few years ago, which he kindly refused. If you really want to add a Veneno to your collection today I firmly believe you'll have to prepare for a $10 million asking price, perhaps most of the Roadster (apart from that carbon fiber bodied one) could change hands below that mark, but one of the three coupes will be expensive.
The Lamborghini 350 GTS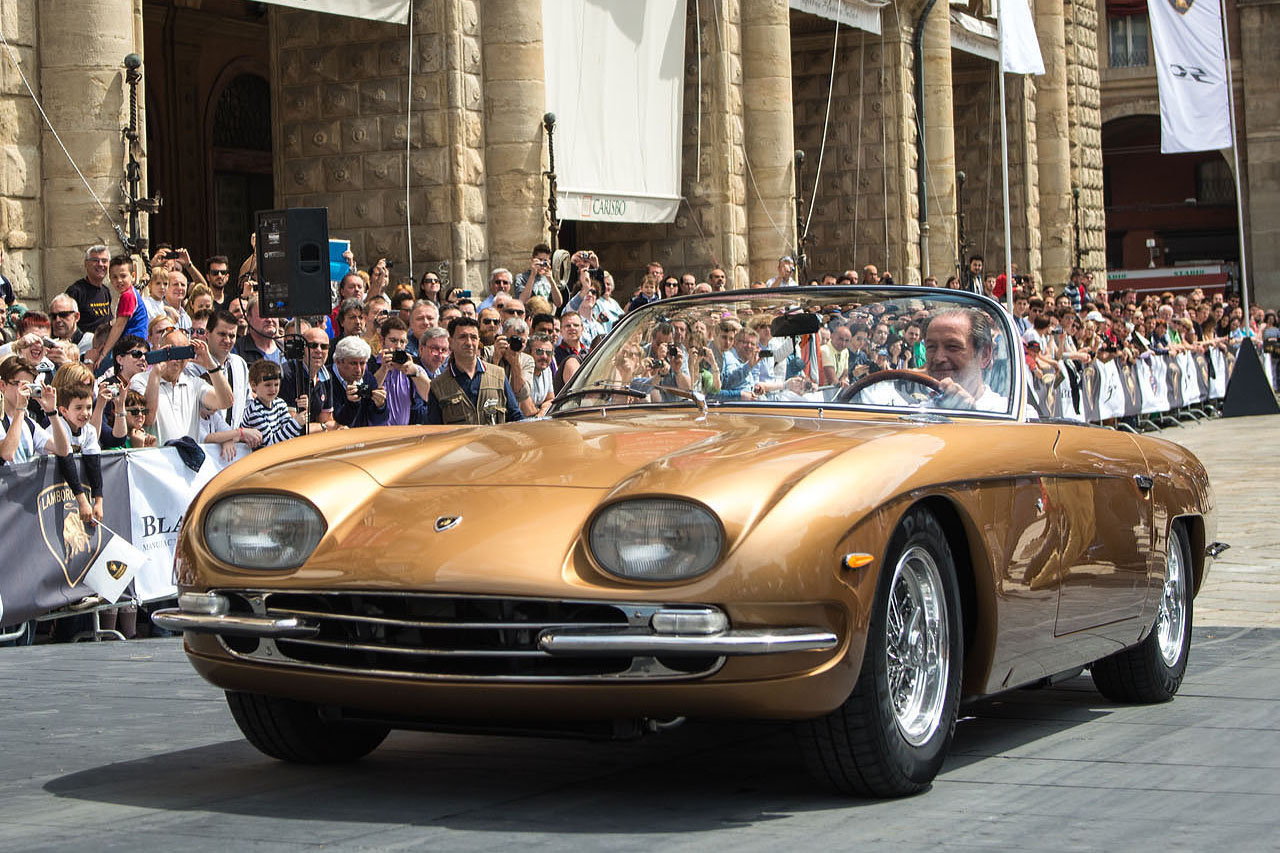 Oh yes, we're back into the Sixties again, this time with the convertible version of the actual first Lamborghini production model, the 350 GT … aptly called the 350 GTS of which just two units were ever built, apart from some third-party conversions on coupes, some even with the larger 4-Liter V12 engine, so effectively a 400 GTS in that case. On the two original Lamborghini 350 GTS no recent sales have been recorded, and you might not believe it, but this Oro finished one pictured, restored with the help of famous test driver Valentino Balboni, is also part of the Swiss collection we've already mentioned a few times, and I do believe it will take several million to exchange hands, if you can find one of the two for sale, as far as I know the second one hasn't been seen for decades, so I have no idea in what condition that car is today, but the perfectly restored one shown here will be worth upward of $8,000,000.
The Lamborghini SC18 Alston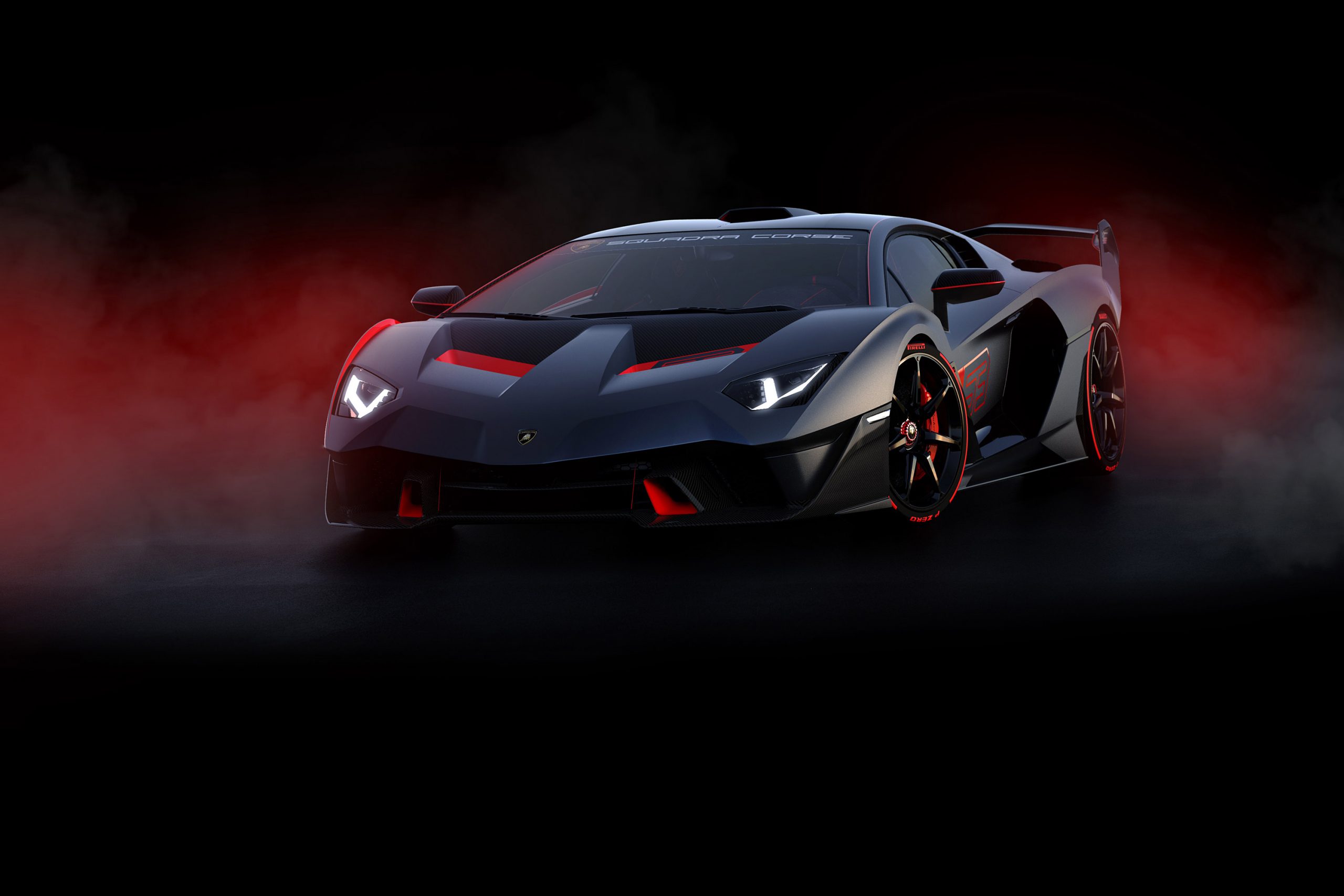 Now this one might not be known as some of the more recent supercars from Sant'Agata, despite it being built in 2018, so not too long ago, but it comes with a rather special story as the SC18, which stands for Squadra Corse 2018, was built on the underpinnings of the Lamborghini Aventador, but received a completely bespoke bodywork from their race department at the request of a wealthy client at a rumored price of €7,000,000, which makes it among the most valuable Lamborghini today if the owner ever decides to part with it, which I highly doubt, and which brings us to the next one on the list.
The Lamborghini SC20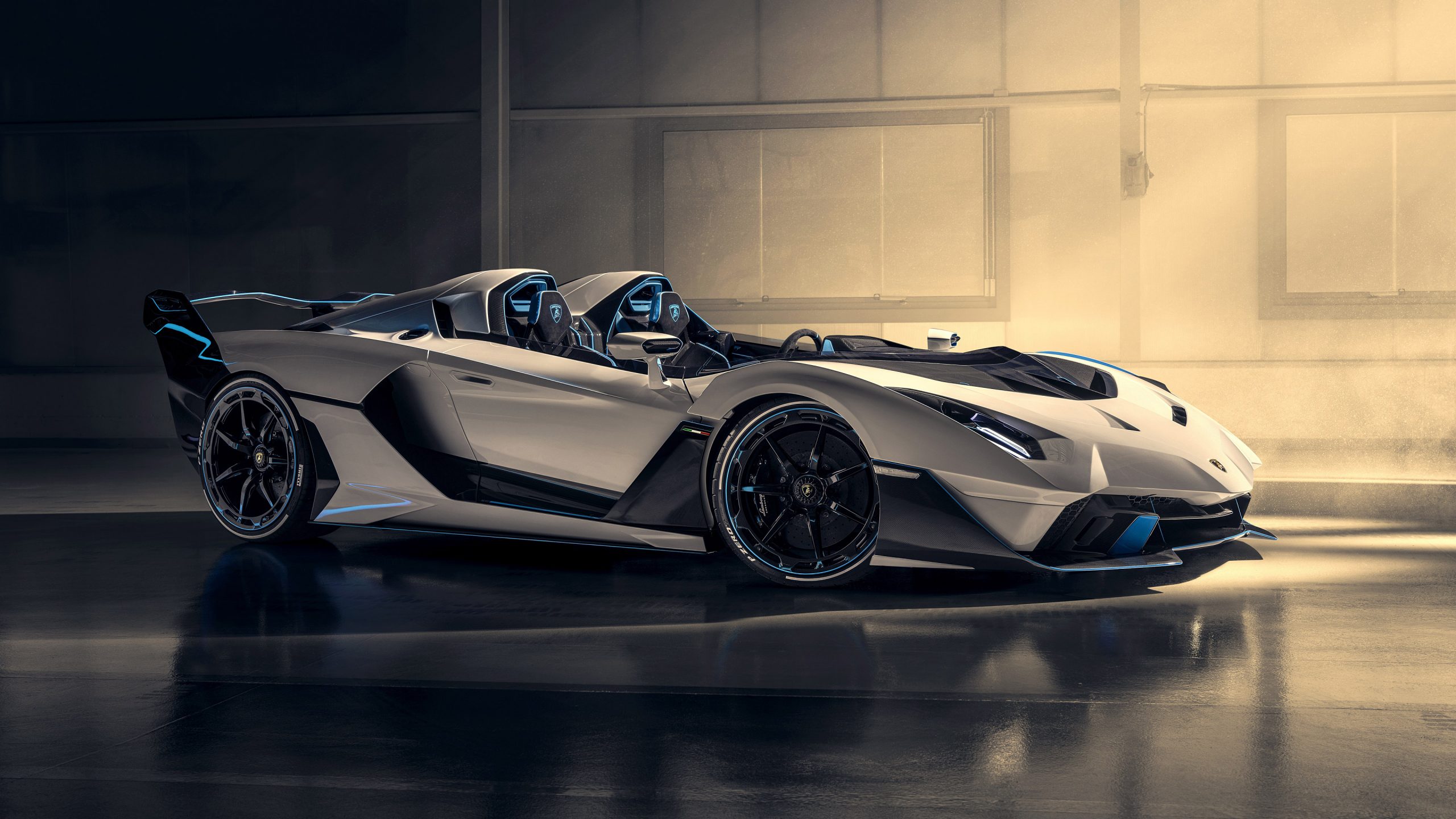 Yes, there is a second bespoke build which was probably ordered by the same clients as the SC18 Alston, but this time it is a topless version of a Squadra Corse bespoke body, again based on the Aventador, but without any kind of windshield to protect the occupants, rumor has it this one also came with a pricetag of €7,000,000, and just like the SC18 above, this SC20 hasn't been seen since it was delivered to her owner, and it wasn't the last one-off bespoke build Automobili Lamborghini SpA was commissioned to do, there's an even more interesting one to come next.
The 1971 Lamborghini Countach recreation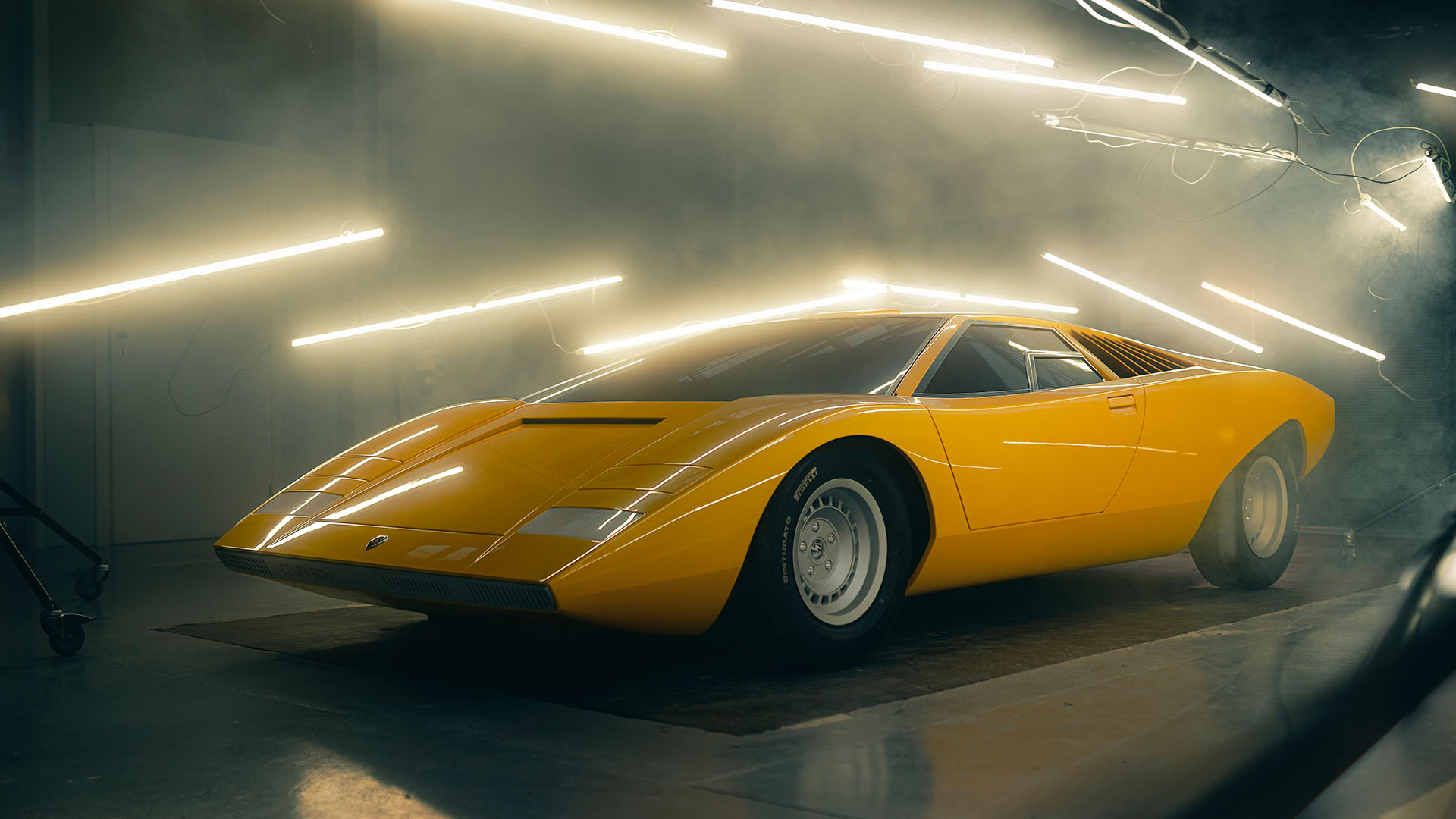 I know the Lamborghini Countach LPI 800-4 was a limited-production homage to the original 1971 prototype for this famous car that introduced the upward opening doors to the Lamborghini V12 flagship series for decades to come, and while those 112 units sold out quickly with an MSRP of $2,600,000, I'm sure that is nothing compared to what our famous Swiss collector had to 'donate' to Lamborghini to convince them to recreate the original 1971 prototype from scratch, just for him, but in the end, Lamborghini remade the car as close as possible to the real one that was lost during MIRA crash testing, fitted with modern day, old-looking Pirelli tires underneath an aluminum body that was recreated with old-school methods of beating aluminum panels over a wooden jig, taking countless hours of measuring, going over old drawings and photos, to build a lost prototype from the ground up, needless to say this one-off is just priceless now, but if I would have to make an educated guess, I would say it cost more than €7,000,000 to build if you compare it to the SC18 and SC20 which were based on an existing chassis … for this Countach Prototype recreation everything needed to be made from the ground up.
The ones that didn't make the list
I know some of you might argue there are other, very valuable Lamborghini models that I left out of the list above, and I agree, like the V12 Vision Gran Turismo at the heading of this article, but it's a concept car, it doesn't even drive on its own power, so yes, it's priceless, but what's the value to a car collector I ask you, I'm sure some would pay a lot of money to own it, but it's a very limited number of people that would be interested in owning a non-running concept car like that, the same goes for the Terzo Millennio, the all-electric concept from a few years ago, a truly stunning looking car, but once again a static display model, that's all.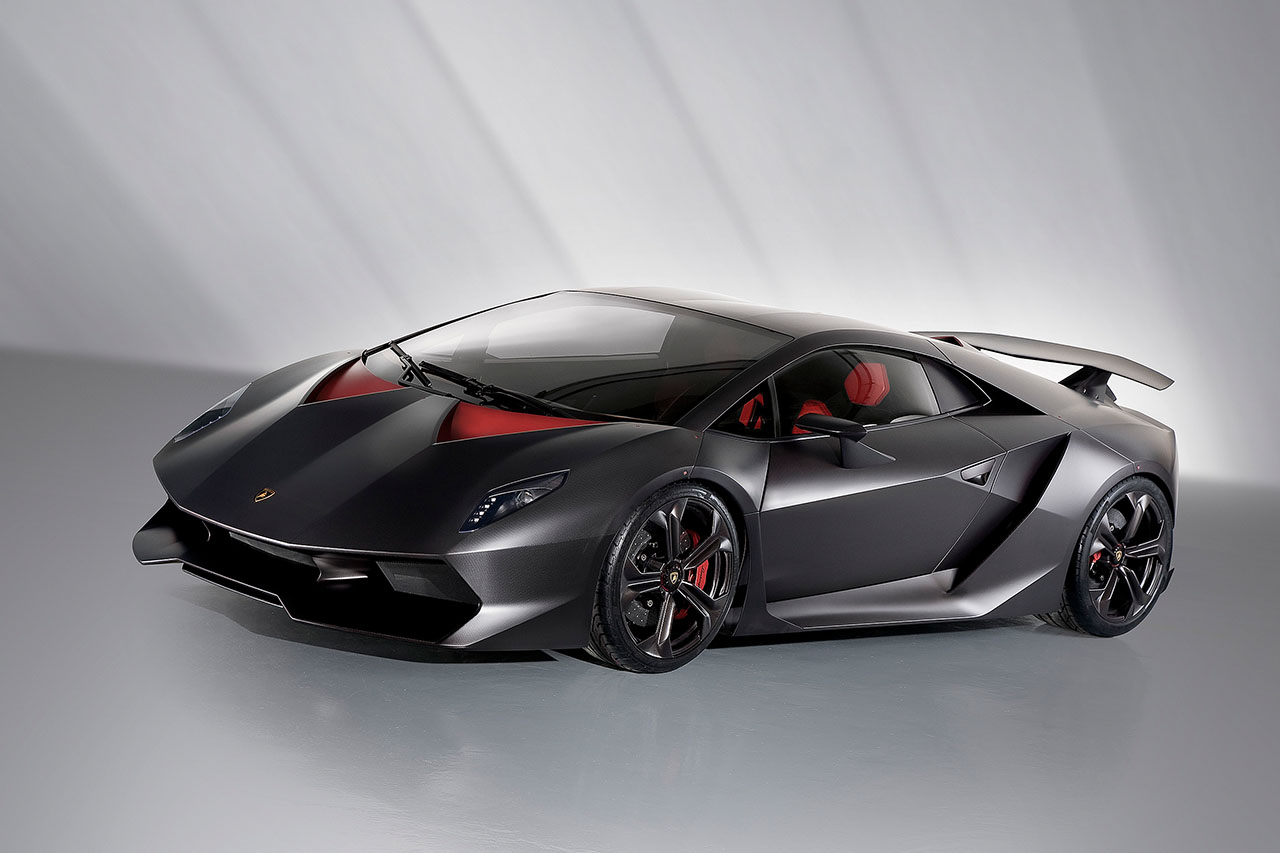 But wait, what about the Sesto Elemento then, or the SCV12 Essenza, both are very expensive cars, and officially neither is street-legal, although I have seen a Sesto Elemento with a German license plate, and another being driven on the road in the Middle East, as far as I know, none of these have changed hands any time recently, so putting a collector's value on them is tricky, to say the least. And then we have the Aventador J too, a one-off topless Aventador version that was sold even before it was unveiled at the 2012 Geneva Motor Show, finished in a stunning dark red metallic paint with amazingly aggressive styling, at the time rumored to have come with a €2,800,000 price tag, but arguably worth a lot more today if the owner could part with it, which brings us to Lamborghini's first 'few-off' model, the Reventón and Reventón Roadster, based on the Lamborghini Murciélago, both have very low production numbers, 20 units for the coupe version and 15 units for the Roadster, both are million dollar cars today too, but just not in the roam of the other models on this list.