12 Videos That Prove Why the McLaren F1 Best Supercar Ever Made
The McLaren F1 is more than just a really fast car. It is a permanent fixture in automotive history. We're written about it at length in our "everything you ever need to know about the McLaren F1 review" piece and in our Top 10 McLaren F1 Questions Answered post. We also have a 150+ image gallery of the McLaren F1 in all its glory.
It was extreme when it arrived on the scene in 1992, absolutely smashing expectations and redefining what could be done when a car company focused on making the best supercar ever. Given the car was released in the early '90s there just aren't that many great videos that really show its greatness.
We've search the vast internet to find a collection of the best McLaren F1 Videos we could find. We hope you enjoy them as much as we did. Sit back and relax.
Yes, Top Gear reviewed the McLaren F1. No, it wasn't *that* Top Gear. Tiff Needell from the (really old) Top Gear reviews the awesome McLaren F1 in this video. It's an old video so the quality isn't great, but it is worth the effort when you get to hear the naturally aspirated 6.1-litre, V12 BMW powerplant come to life at the 5:28 mark in the video. You will understand why the McLaren was the best car ever when Tiff floors it.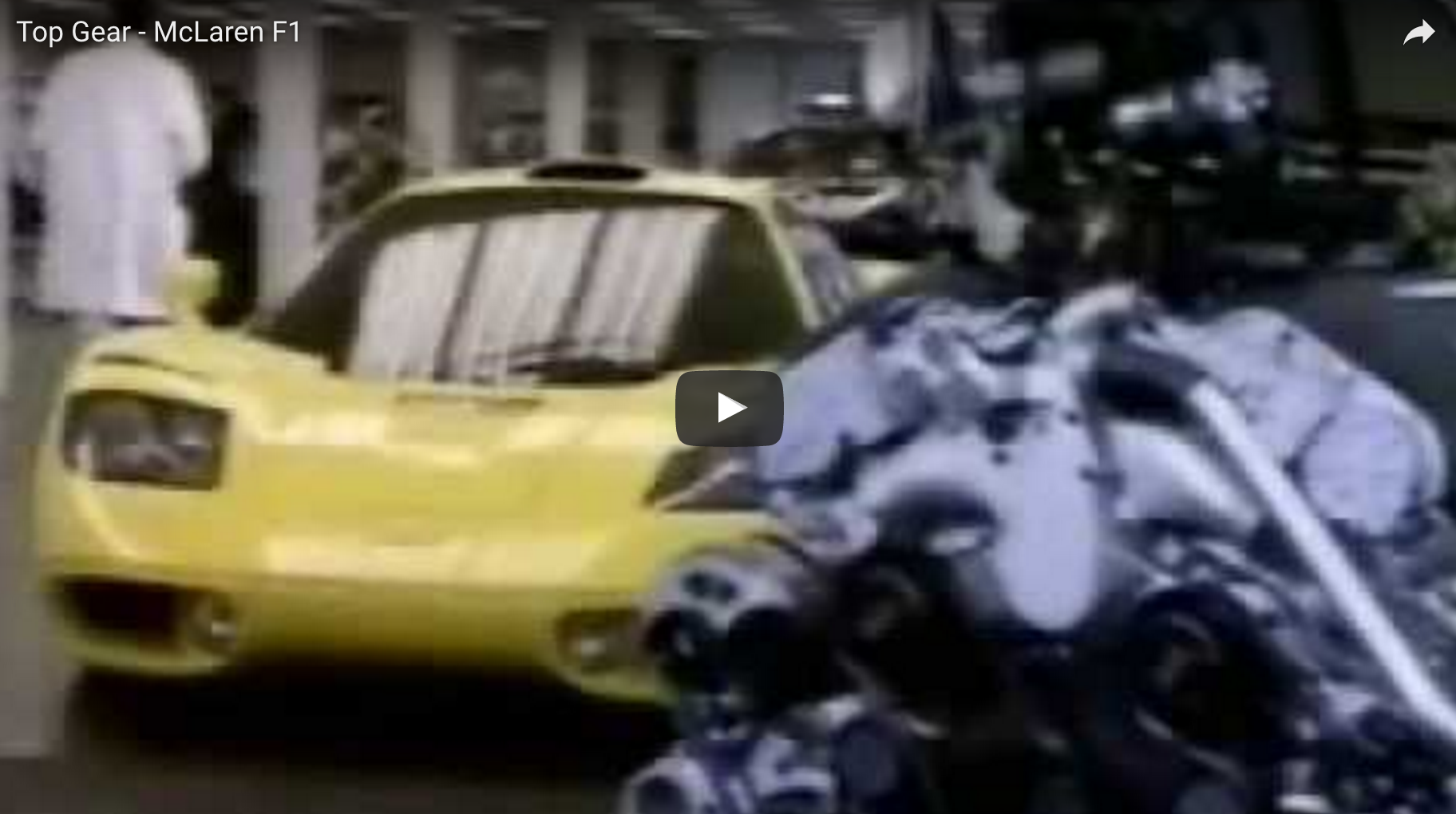 Discovery Channel gets behind the wheel of the world's best cars in Ultimate Cars, test-driving and identifying the world's top wheels. This opinionated, irreverent and quirky series appeals to car lovers' passion for technology and fantasy, and profiles the most powerful, beautiful and one-of-a-kind automobiles of all time. In this episode they get to know the mighty McLaren F1 road car.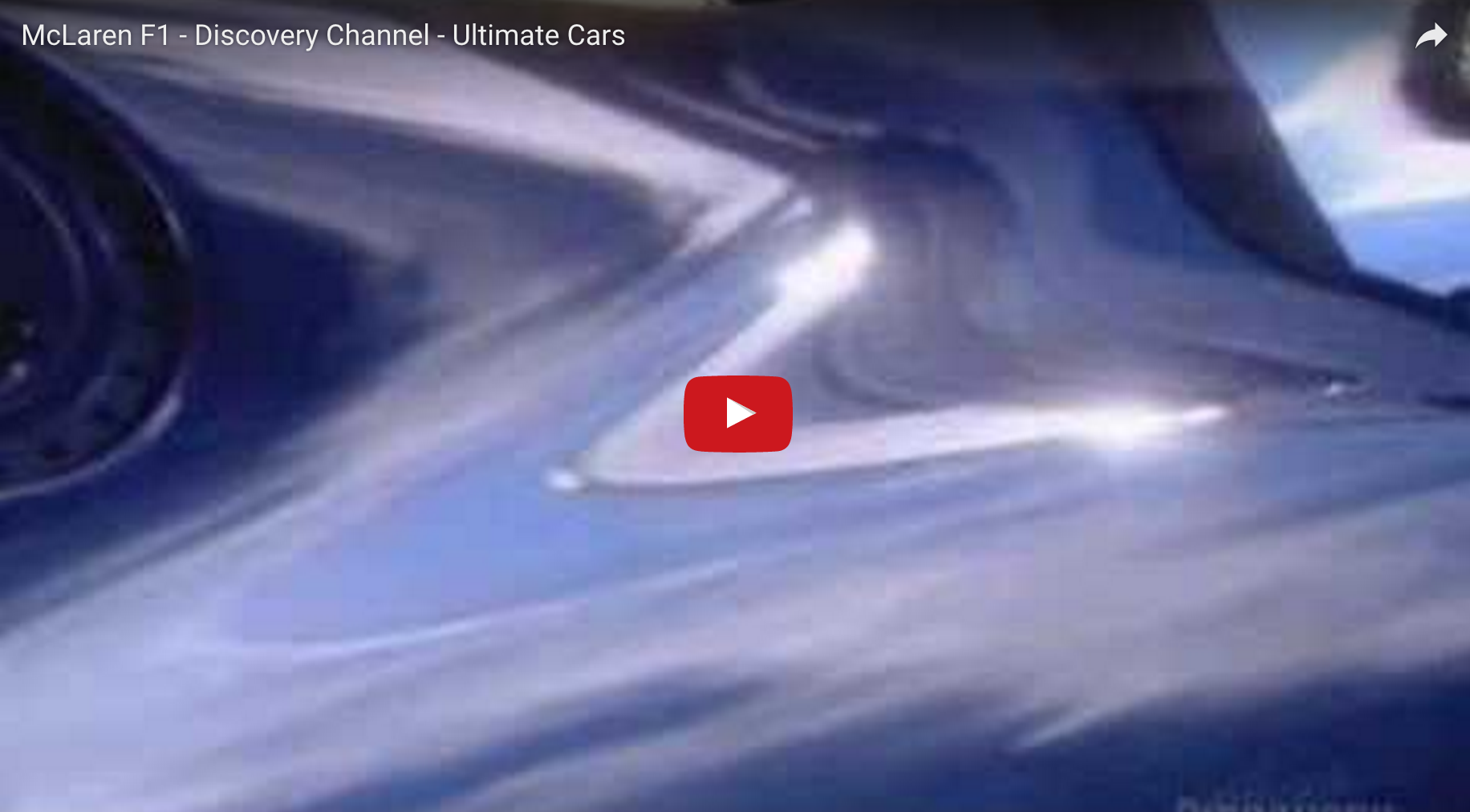 Here's Tiff again, this time he reviews the McLaren F1 on Fifth Gear. It is no secret that Tiff names the F1 as his favorite Supercar of all time. His passion for driving and his quirky delivery makes him so much fun to watch.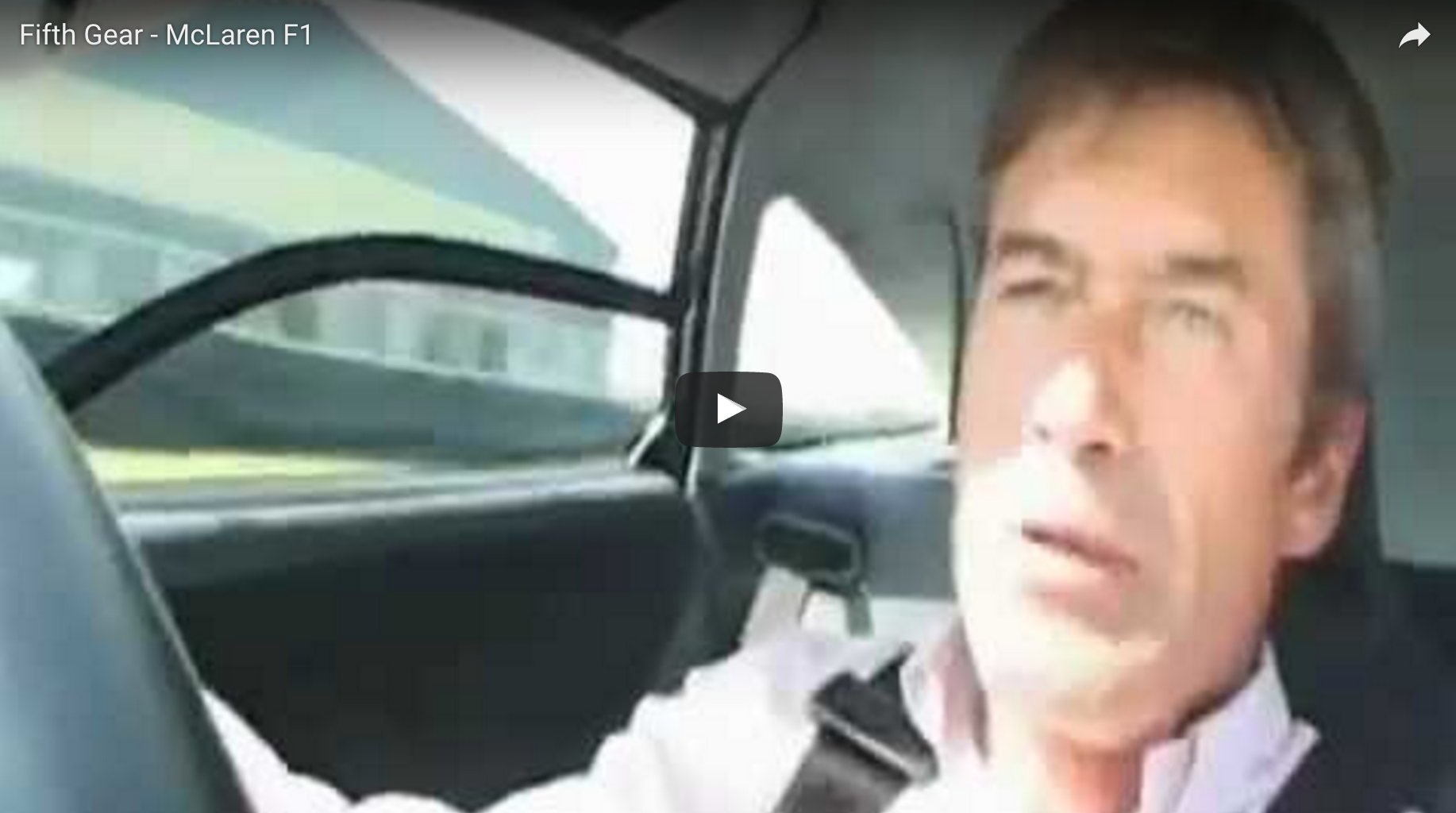 20+ years on and we're still in awe. That's why we were excited to find this video. One of our favorite automotive journos Steve Sutcliffe gets his hands on a McLaren F1 GTR and spanks it on some country roads. While it isn't the best video here, you can see what a McLaren F1 does to even the most seasoned motoring guy, they become an emotional, awesome mess, like meeting your favorite superhero.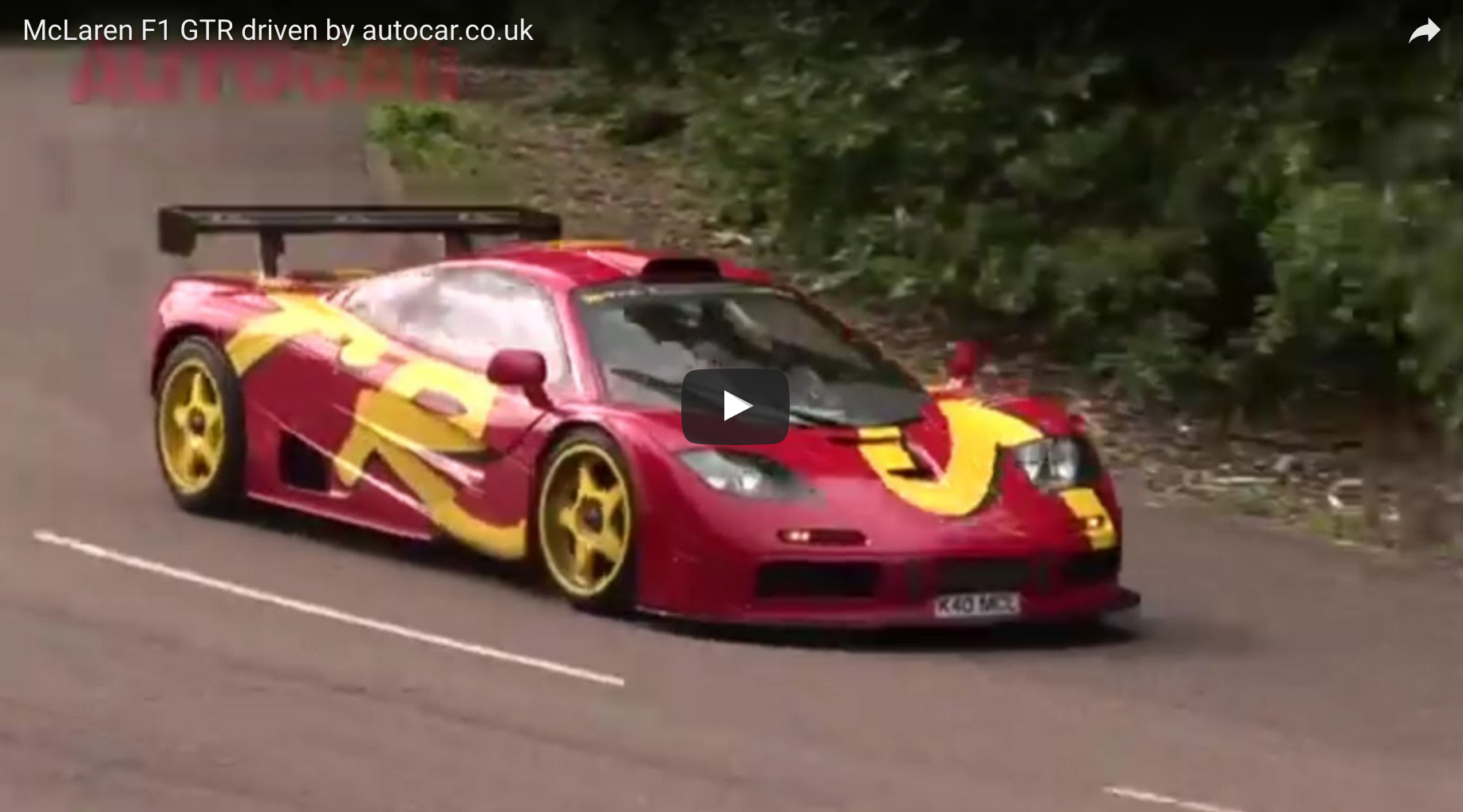 We thought this would be a good time to put up the record breaking 240.1 mph run by McLaren F1 prototype XP5 from way back in 1998. It is amazing footage. Here is video from the cockpit on March 31, 1998, when the McLaren recorded its highest speed ever. Andy Wallace took prototype XP5 for a blitz on the 5.6-mile main straight of Volkswagen's Ehra-Lessien test track.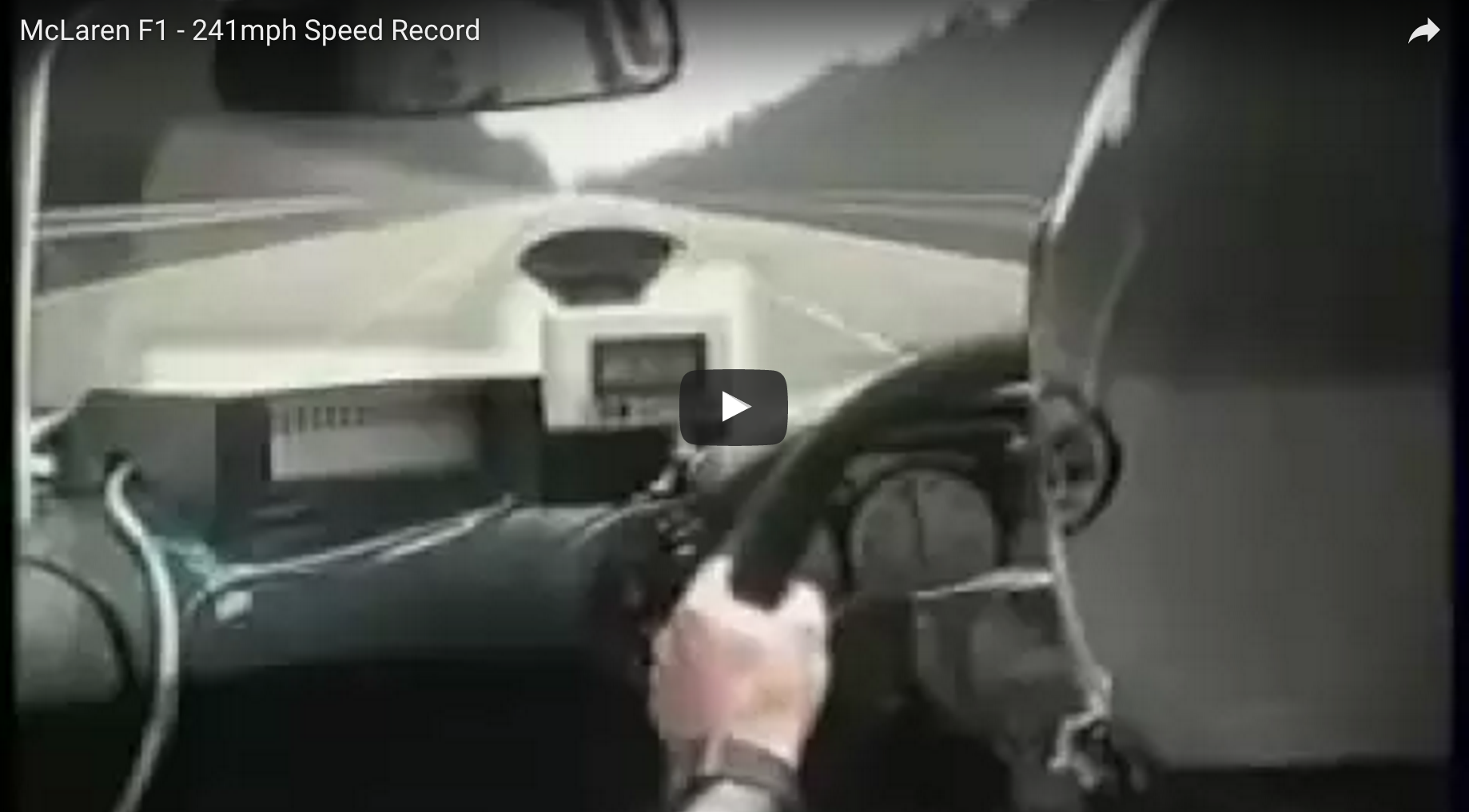 The McLaren F1 is a car that needs no introduction, yet its significance to the history of the automobile in general warrants a brief overview. We stumbled on this cool video recently that tells a good story that most people don't know. It is a little grainy, but well worth suffering through.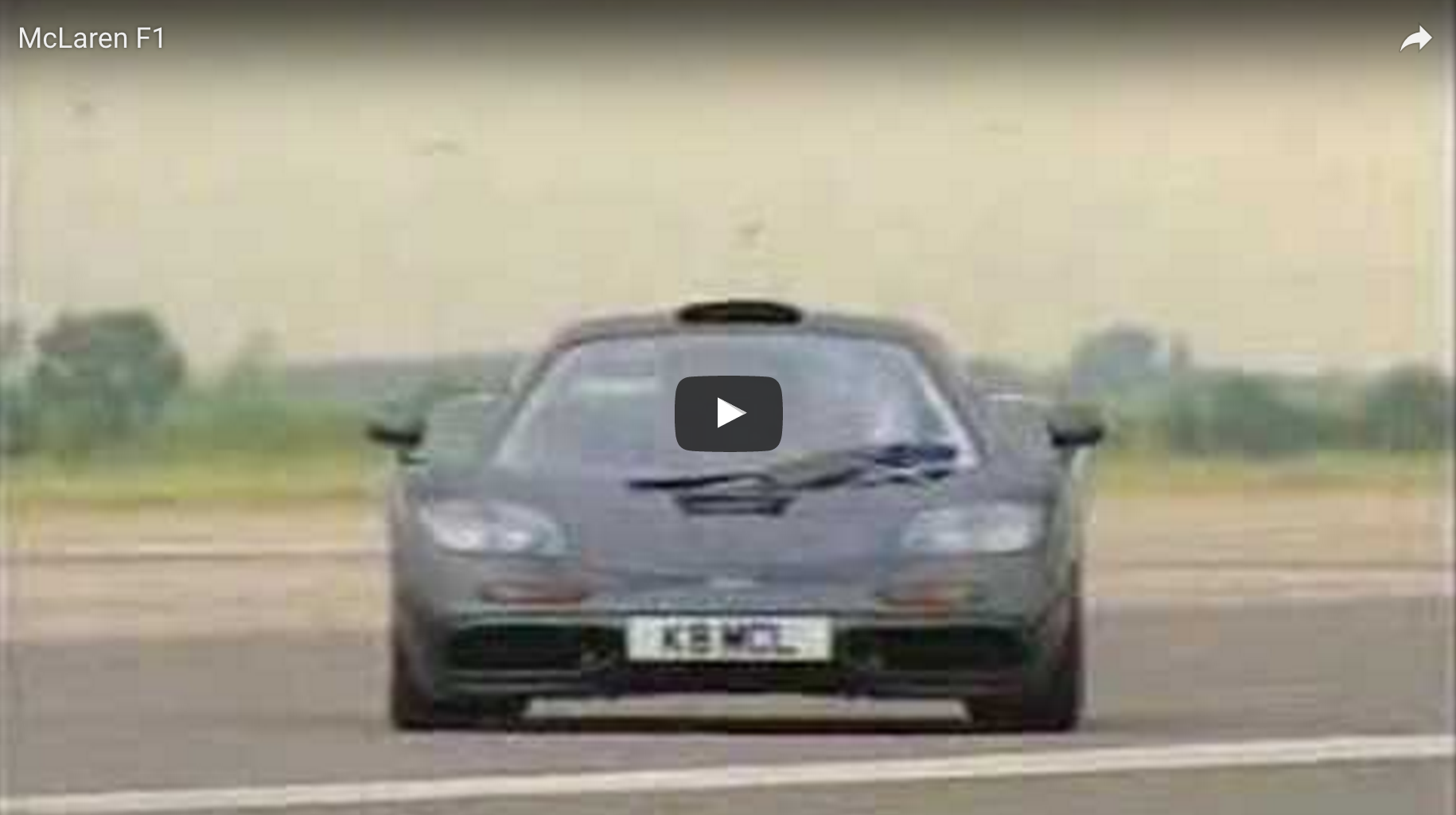 I'm not jealous, I'm not jealous, I'm not jealous. Damn it. Yes I am. I am very very very jealous that this guy gets to hammer through the Alps in a McLaren F1. We know the performance numbers on paper (epic), but what was it like to drive? Sadly, most of us will never know. This lucky bastard does know. Luckily he made a nice video for us to enjoy so I can't hate him that much. Sit back and enjoy the video.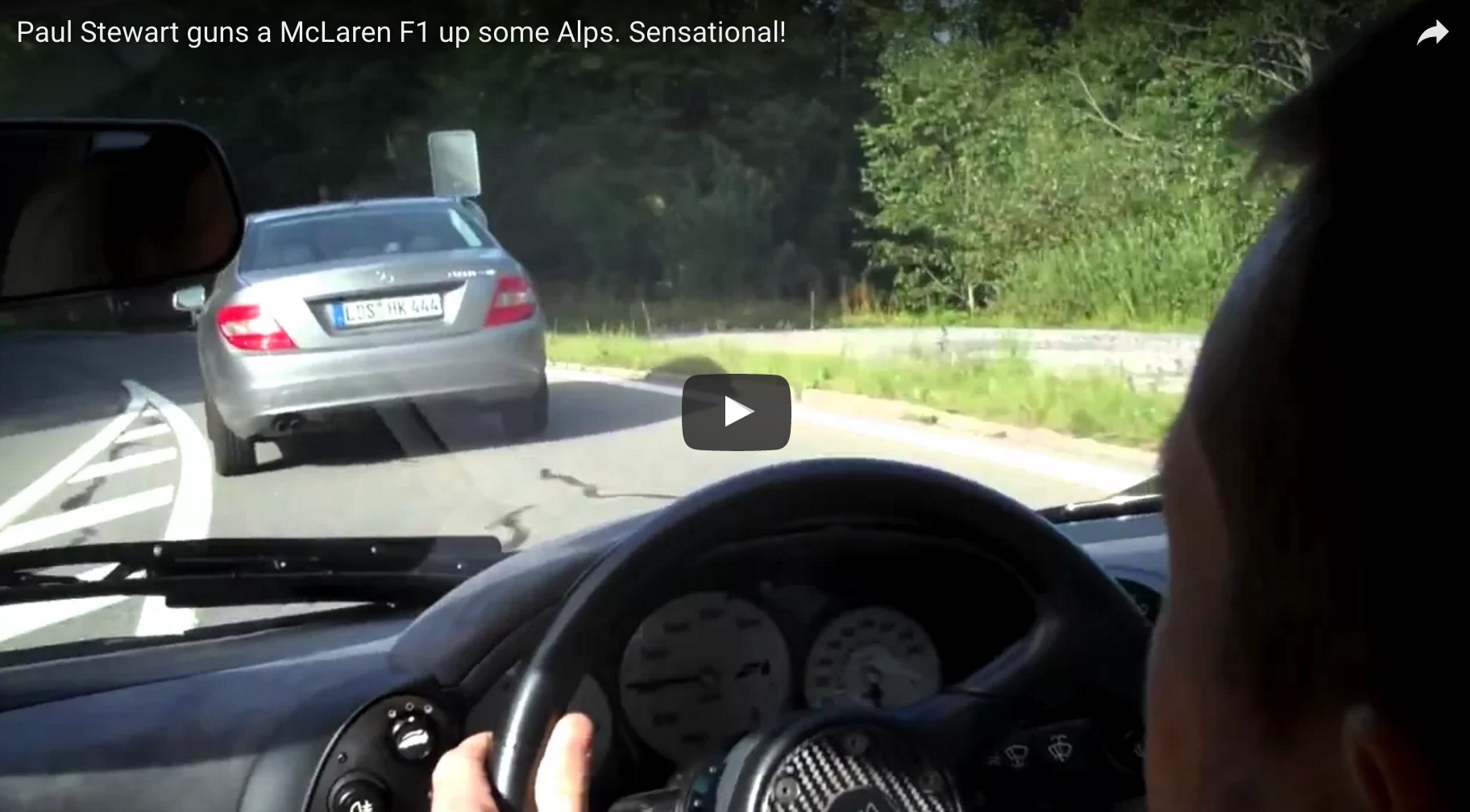 Two cars separated by one letter and 20 years explains Henry Catchpole as he puts two of the most incredible vehicles ever made through their paces. With such incredibly big boots to fill, can the McLaren P1 live up to the dizzying heights set by its older brother? You'll need to watch to find out.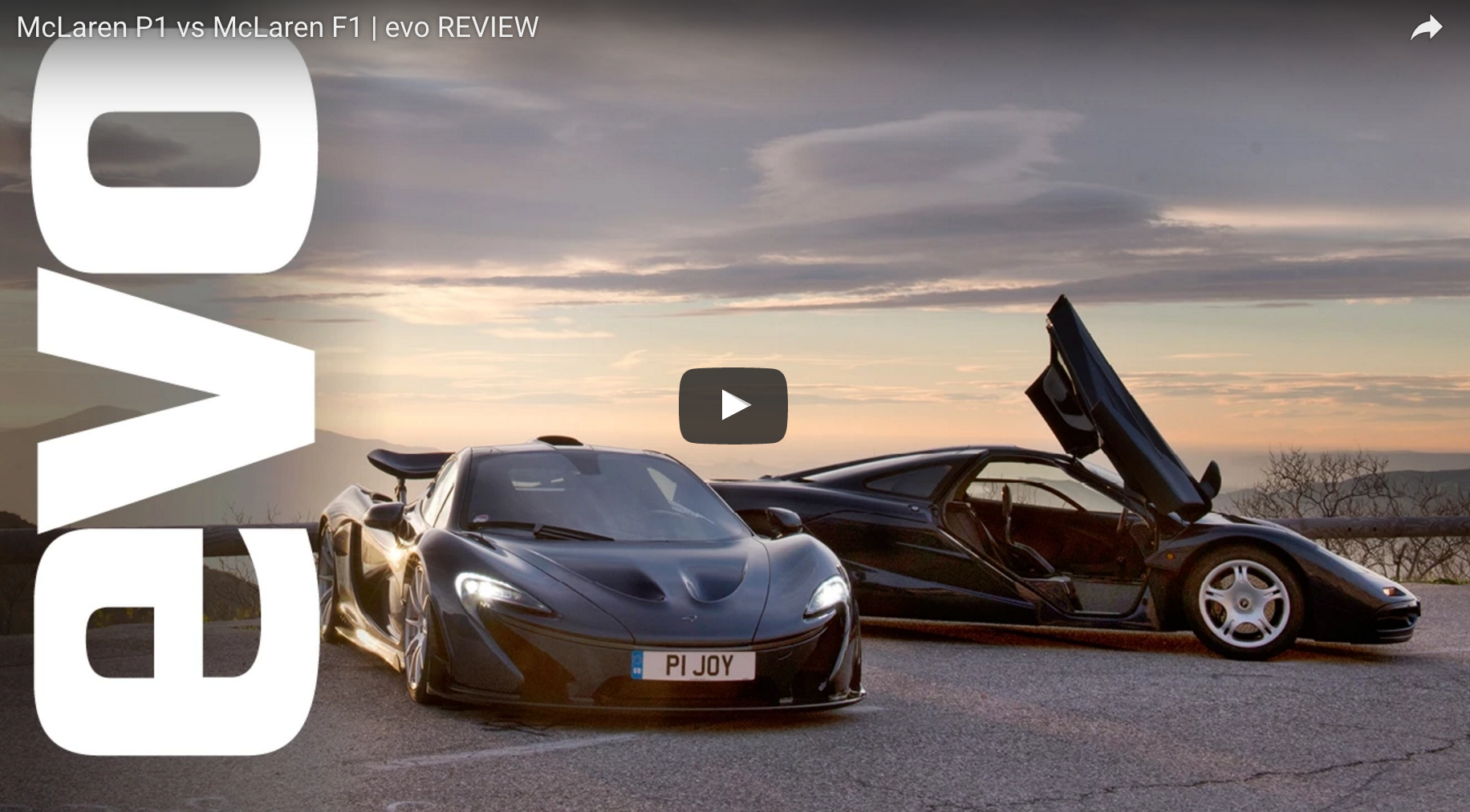 Ferrari Enzo vs McLaren F1 In this classic Fifth Gear clip, Tiff gets to see which car is best. Yes, Tiff again. Lucky guy.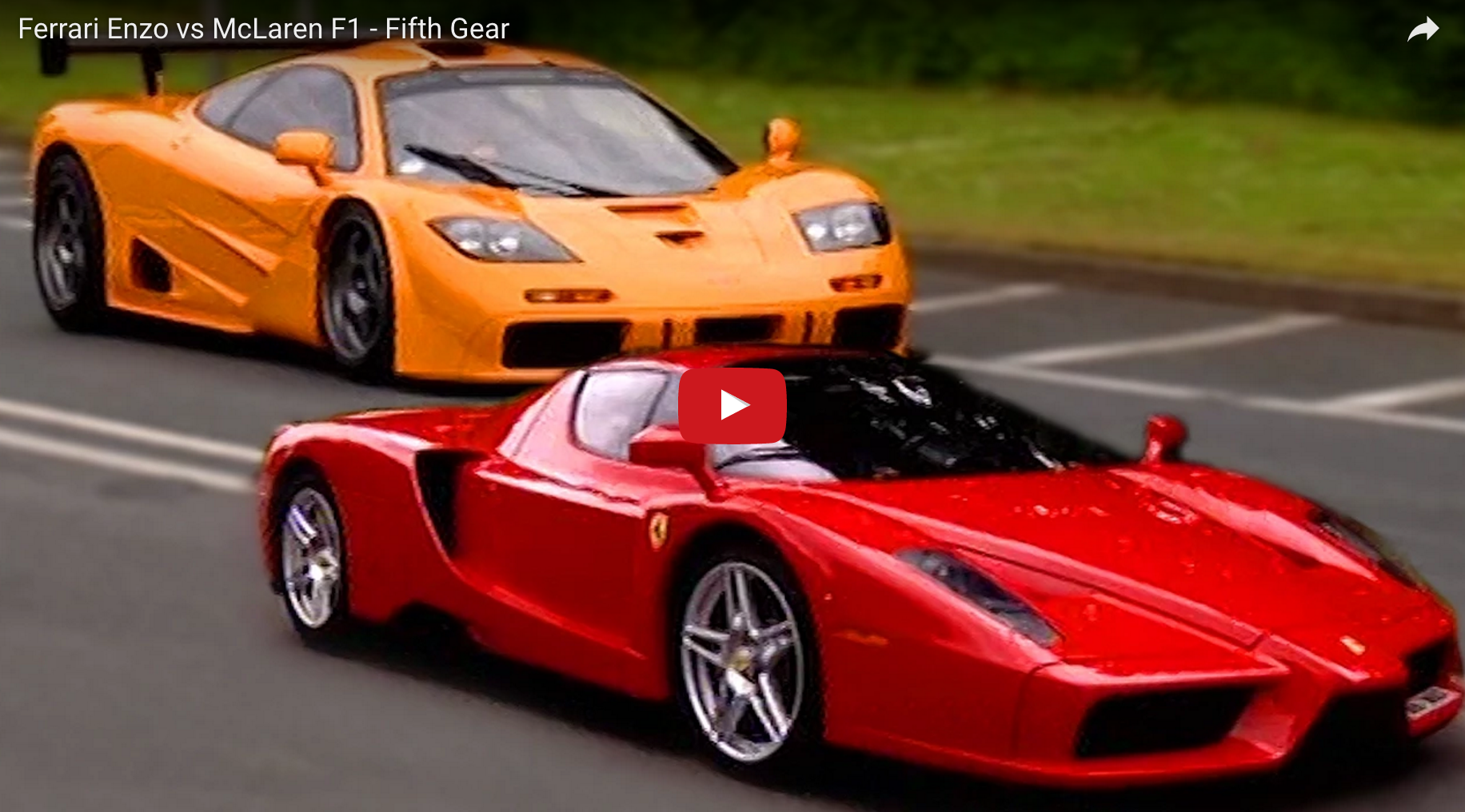 McLaren was on fire at the time, having an amazing run in Formula 1 and also building this beast. It was a watershed moment for the automotive industry. This video shows a lucky guy spending 11 minutes of dream time in the best car ever IMO. It's fast, it's hard, it's noisy, trust me, it's AMAZING !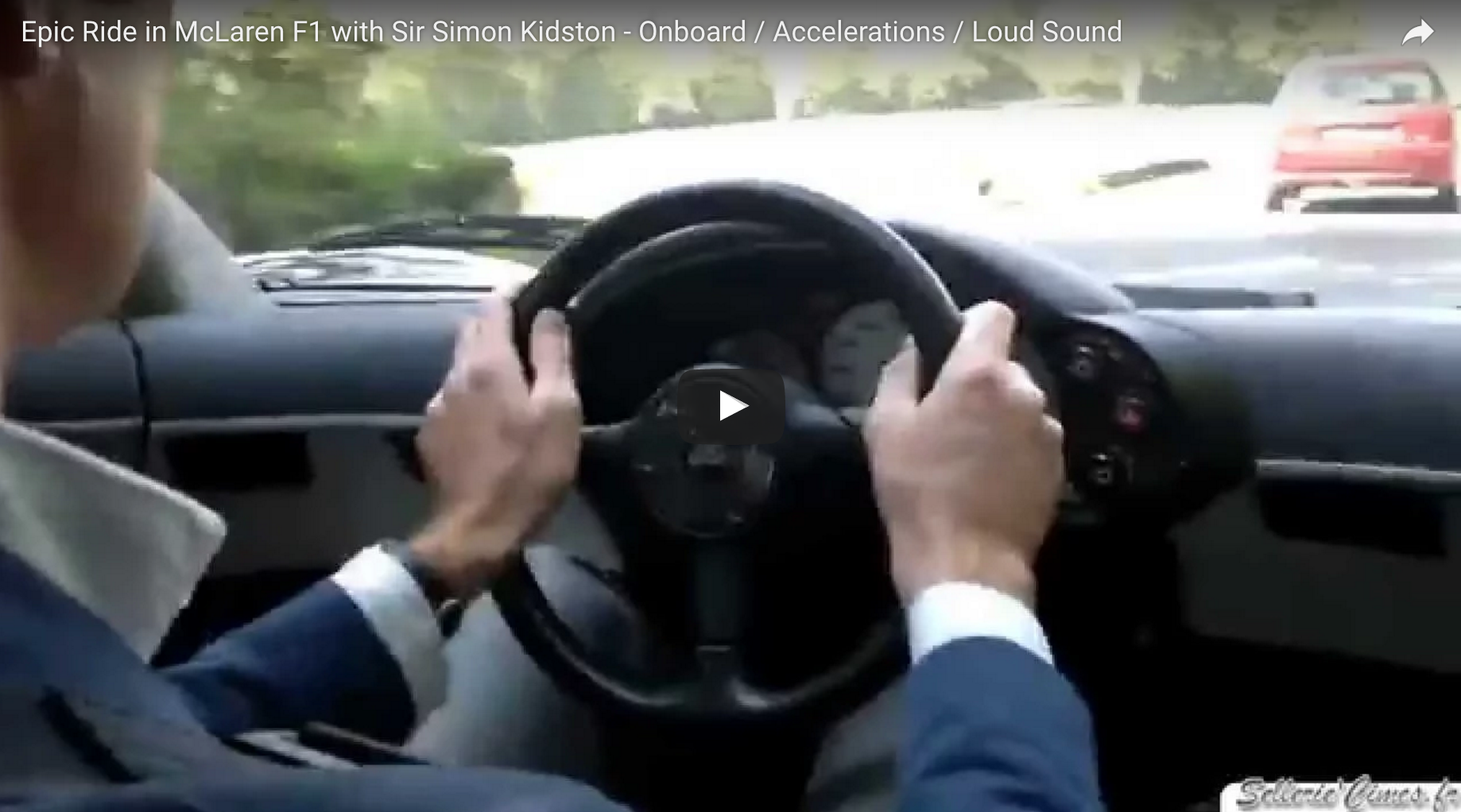 Take a one-mile stretch of road in Abu Dhabi and the two fastest road-cars in the world and what do you get? The ultimate drag race is the answer as Richard Hammond in a Bugatti Veyron takes on the Stig in a McLaren F1.