McLaren Automotive released a video yesterday that somehow snuck under our radar! However, we fix that error today!
In it, they take the McLaren Speedtail prototype XP2 to Florida, where the goal is to not only reach 250 MPH, but repeatedly do so.
The Speedtail has been a bit of a passion project for McLaren, with the desire to return to the 3-seater style of cockpit that the McLaren F1 pioneered. They also wanted the car to able to reach its top speed without having to put a gigantic engine in it to produce the power needed.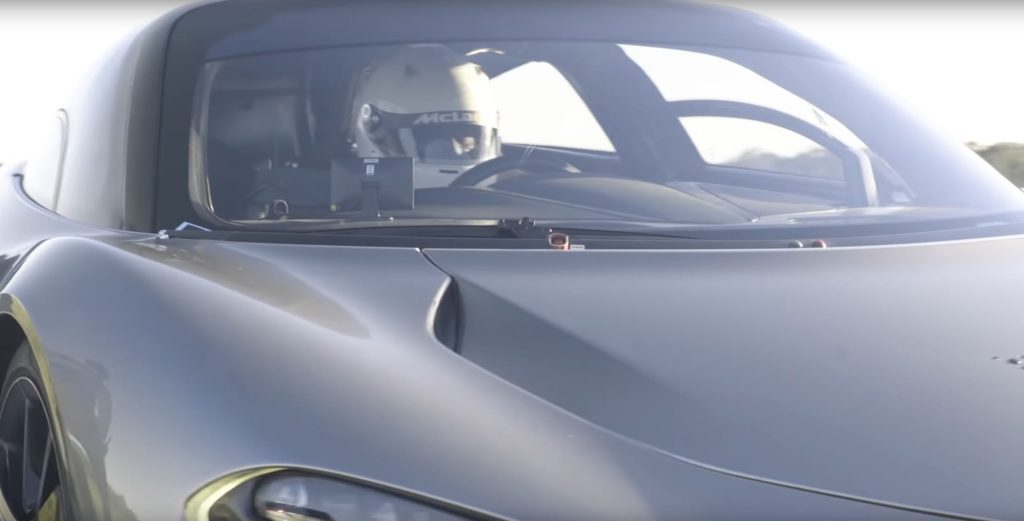 As such, McLaren spent months upon months with the Speedtail in the wind tunnel, developing its now iconic teardrop profile, as well as the long, swooping tail at the rear.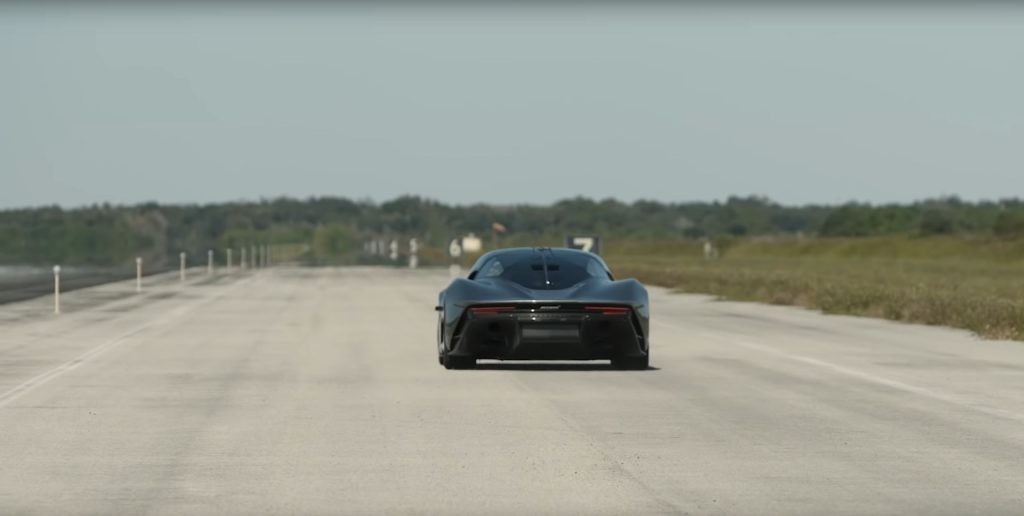 Helping it get to 250 MPH (or, as shown in the video, 402 KPH) is the most powerful hybrid system that McLaren has developed. Combining a 4.0 liter twin-turbocharged M840T V8, itself an evolution of the M838TQ developed for the McLaren P1, and a hybrid-electric system, the Speedtail boasts 1,055 BHP.
No specifications have been released yet as to how much each component provides, yet as the engine is based off the P1, we would not be surprised if the V8 was at over 800 BHP.