During the coronavirus lockdown around the world, roads have been emptying of cars.
In Europe, Germany locked down pretty quickly, leaving long stretches of its unlimited speed Autobahn sections virtually devoid of any traffic.
As such, over the past few weeks, we've had some pretty astonishing top speed runs, such as a Ferrari LaFerrari going v-max.
Now, another video has emerged, this time of a new 2020 Porsche Type 992 911 Carrera S pushing its speed limit.
AutoTopNL, despite being based in the Netherlands (hence the NL), likes to take cars to the German autobahn a lot. They also cover more than just cruising along at top speed.
At several points in the video, the Porsche will either start from a dead stop, showing 0-62 times (look for 100 KPH) or rolling acceleration from the right lane, transitioning over to the high speed left lane.
For this particular video, they get to top speed of 201 MPH (323 KPH) and then enter a high speed cruise outside of Cologne, Germany, or as it is on the road signs, Köln.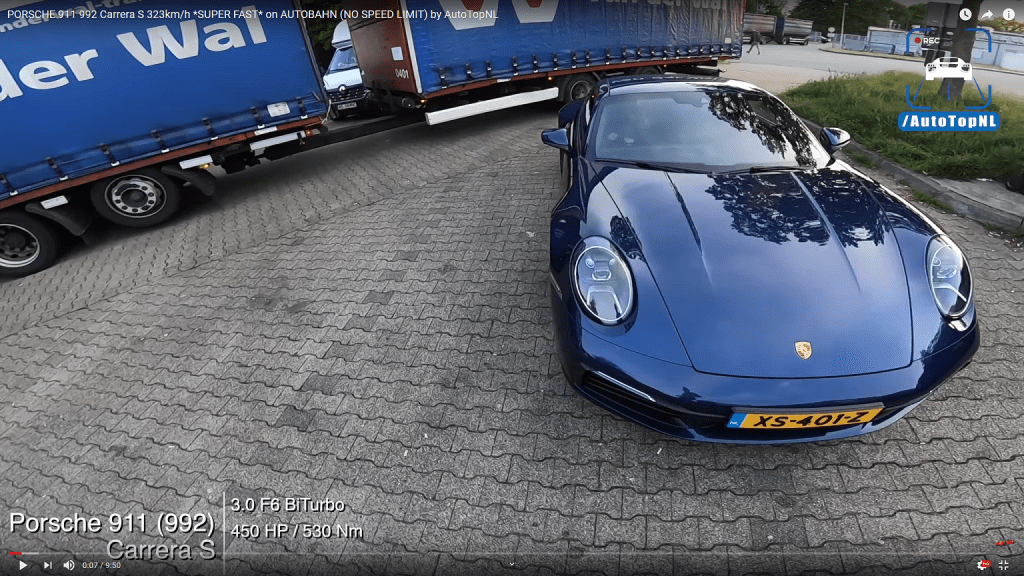 Cruising at nearly dead on 198 MPH (315 to 317 KPH), what impresses the most is just how stable the car is. In some supercars, at near top speed the car starts to buffet, skip, and jump around some. Not so in the newest Porsche.
Just smooth, controlled speed, with the wheel not even wiggling in the drivers' hands despite the car traveling the distance of a football field… every second.
German engineering at its finest.