One of our favorite YouTubers, 19Bozzy92, has done it to us all again. As he is in isolation during the global pandemic, he has been going through years of old captures and found a gem from 2017.
As you will recall, at the end of March, we found out that the McLaren F1 GTR Longtail #1, nicknamed Squiggles for the paintwork, was up for sale. It still hasn't been bought, and with a little bit of digging, it's apparent why.
While rare and the original Longtail version of the F1 GTR meant for FIA GT1 racing, Squiggles is not a cheap car. To the tune of nearly $15 million US dollars.
What makes this car so special is that it's one of the only GTR's made road legal, and as it was the first Longtail to receive road legalization, the entire affair was overseen by Gordon Murray himself.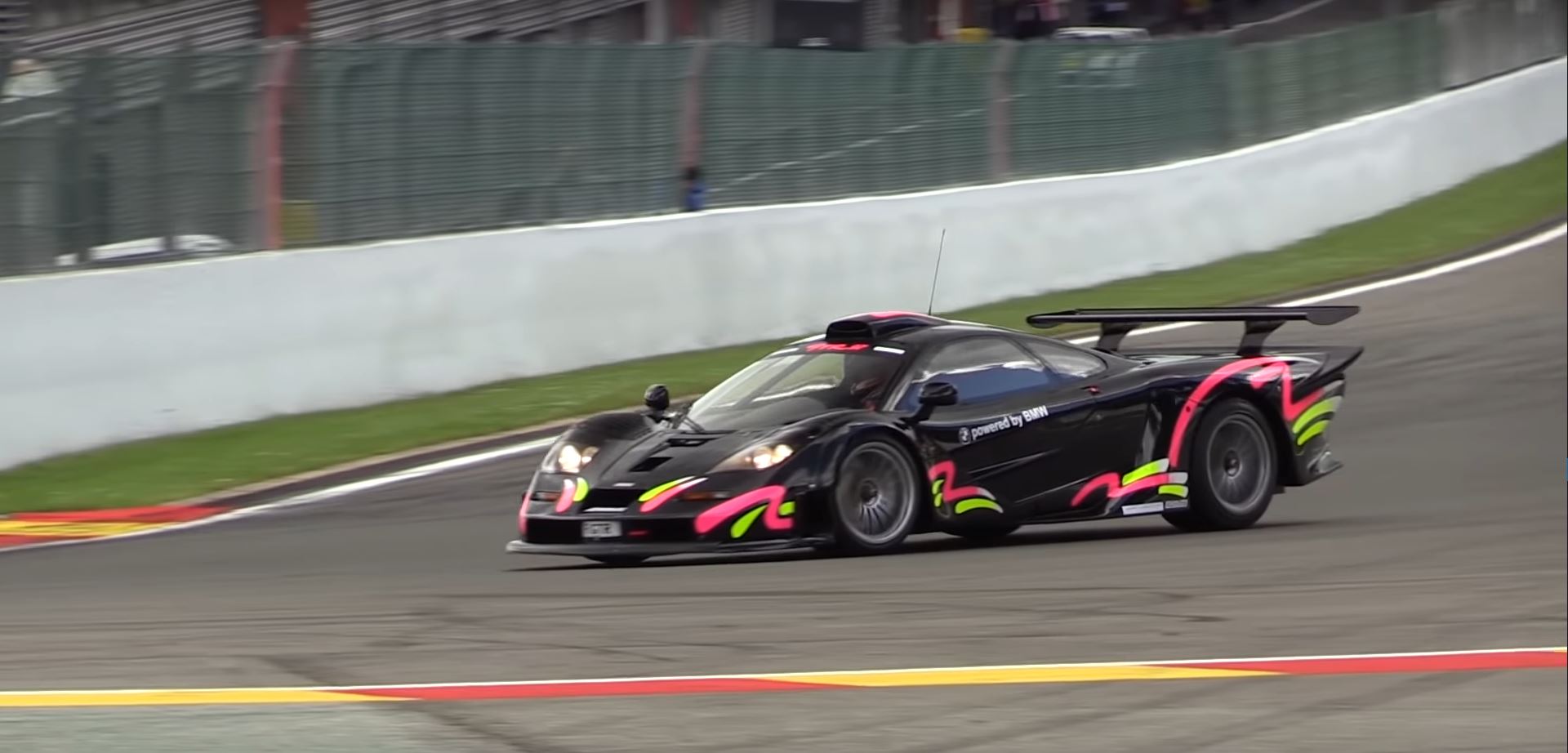 If that name doesn't stir any emotions or memories, he's the singular engineer and designer that lead the McLaren F1 design team. He is the Father of the F1, in other words.
It also comes with a special book that was written by Gordon as he and his team removed race parts and added street-legal variations of those race parts. Only one copy exists in the world, and it is kept safe in McLaren's historical vault awaiting someone to buy the car.
Whoever buys the car also gets all of those race parts, as well as all certifications, booklets, scrutineering pages, and more. Pretty much the entire pedigree of the car is sold with it.