When choosing auto insurance, the model is one element that defines the price depending on the type of vehicle, its performance, and the level of safety it offers. These criteria are what insurers consider when assessing Porsche Cayman GTS insurance price.
Many online insurance comparison platforms allow you to get the most accurate rates and coverage of the best insurers based on your Porsche's specifications. In addition, all available variants of the Cayman GTS are included so you can get the most adequate and often affordable auto insurance for your Porsche.
Of course, insurance rates for the 2021 Porsche Cayman GTS are more than the average grocery-getter, partly due to the high price tag. Still, fortunately, the 2022 Porsche 718 is one of the cheaper sports cars to insure. Additionally, good drivers can save money on their policy by remaining claim-free and being safe and courteous on the road. So, let's look at what it costs to insure a 2021 Porsche Cayman GTS in America.
What is the Porsche 718 Cayman GTS?
To begin understanding how auto insurance for a 2021 Porsche Cayman GTS is calculated and how it works, we must first learn more about this German luxury sports car.
Decades ago, the 911 was Porsche's lone representative in the sports cars world. However, the roster of the Stuttgart firm has been consolidated over the years. As a result, their current lineup includes access models as attractive as the current 718 Boxster and the 718 Cayman variants, including the Cayman GTS.
The first Boxster debuted in 1996 and marked the beginning of a new era for Porsche. With its water-cooled engine, this convertible was intended to pay homage to the classic 356 Roadster of the 1960s. But instead, the Boxster became an excellent platform for future Porsche models. Consequently, the Boxster grew in size and capabilities, leading to its fixed-roof version (the Cayman) in 2006. Today, the Cayman nameplate offers an assortment of powerful variants like the Cayman GTS.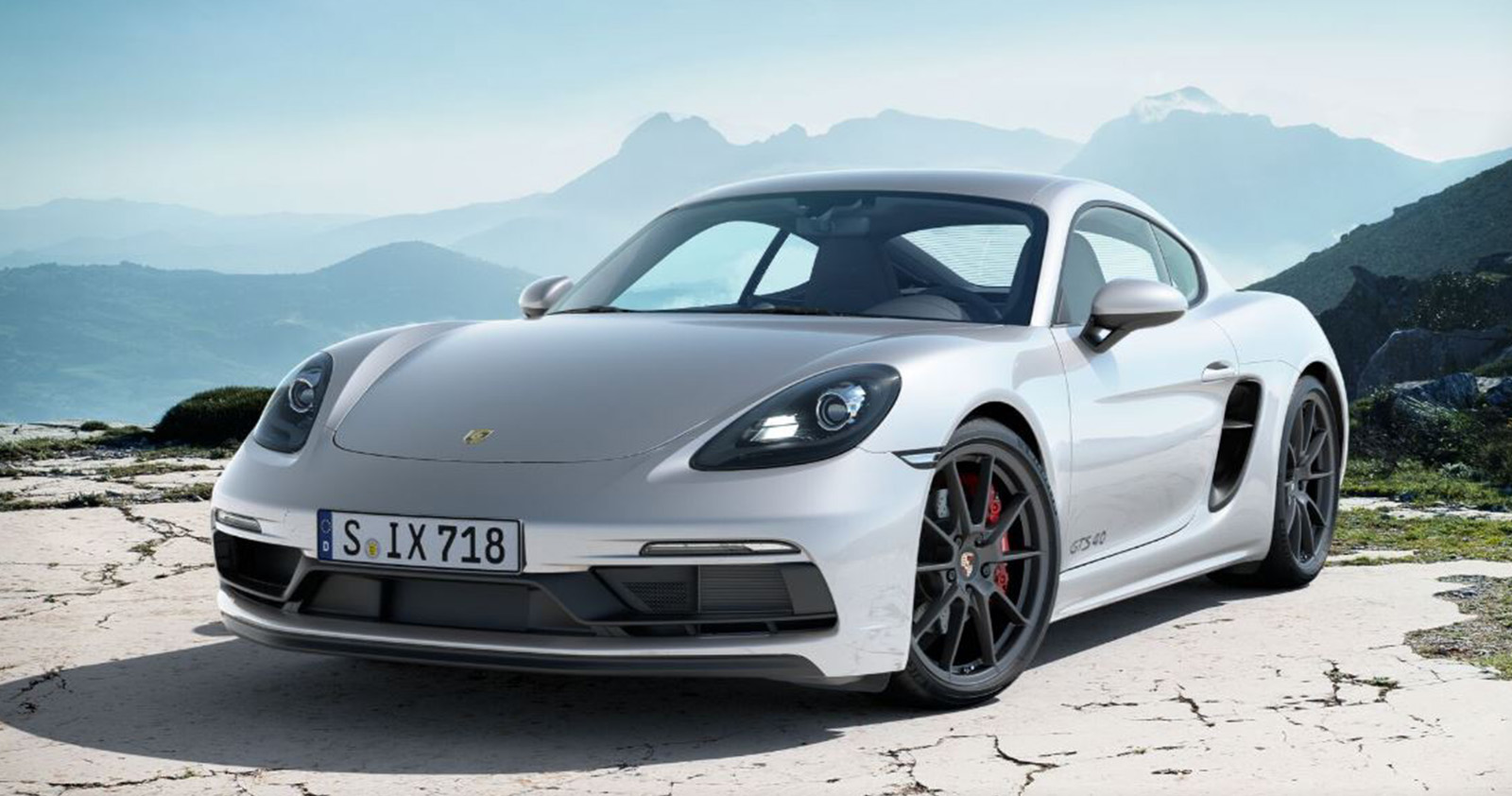 The heart of the 2021 Cayman GTS is a naturally aspirated 4.0-liter flat-six engine that pumps out 394 horsepower and 306 lb-ft. of torque. However, the lackluster active safety suite on the Cayman GTS can be a negative factor when calculating auto insurance premiums and rates, as we will describe later.
What influences insurance premiums?
Before we get into auto insurance rates, let's go over some of the factors that car insurance companies generally consider to determine your policy price. Of course, not all carriers rely on the same parameters to calculate their rates, but the most common across different companies include:
Your driving record

How much you use your car

Your location

Your age

Your gender

The car you drive

Your credit history

The type and amount of auto insurance coverage
Auto insurance for luxury sports cars like a 2021 Porsche Cayman GTS is typically higher than other cars due to increased parts and repair expenses. So, you need to be diligent when getting car insurance that offers the best coverage for this model.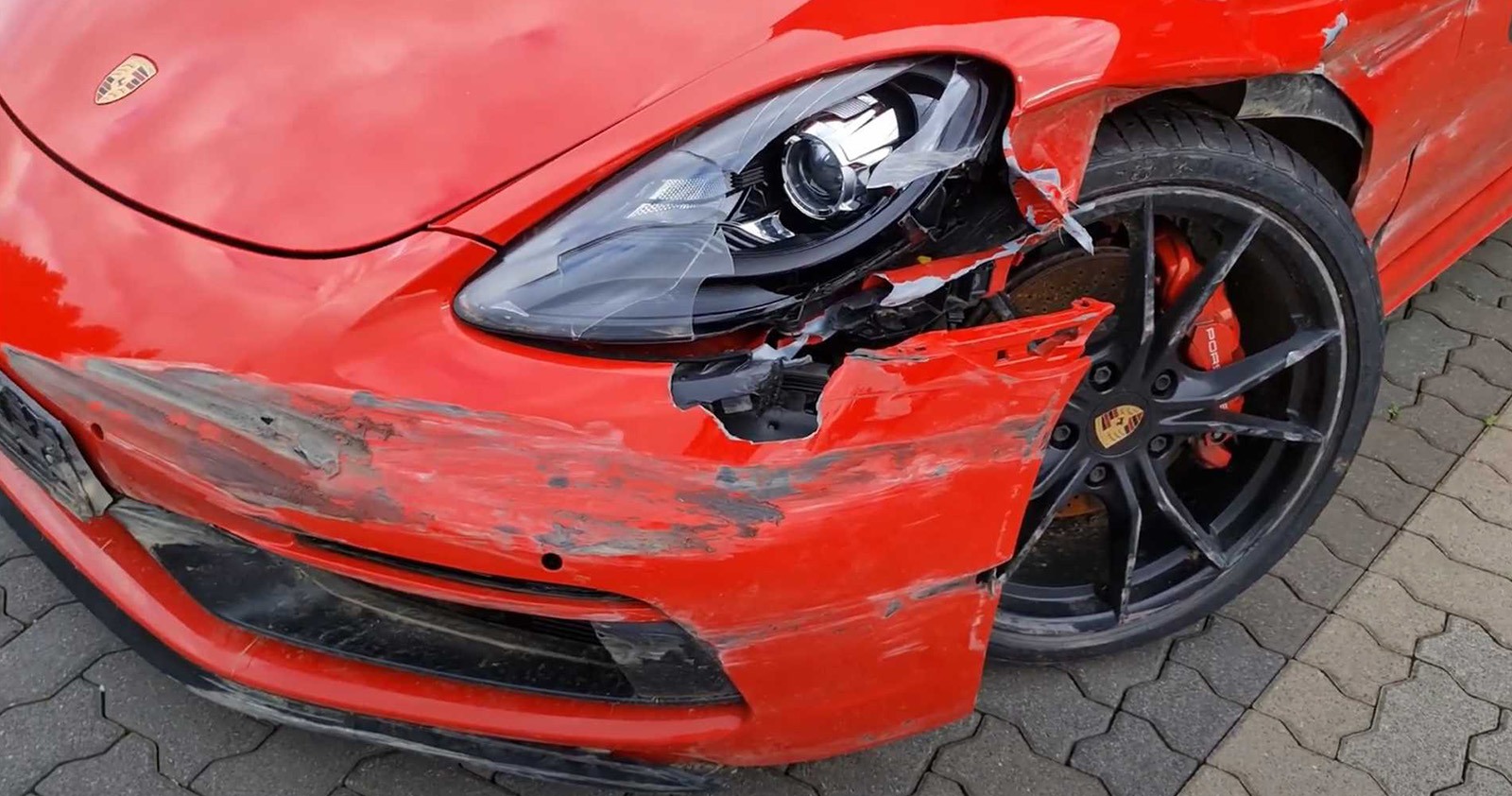 Still, not all insurance carriers offer insurance for exotic cars as they consider these vehicles high-risk. This situation makes it difficult for prospective Porsche owners to protect their investments. Therefore, the experts recommend determining whether you can secure proper auto insurance coverage for your Cayman before you even consider buying it.
The estimated costs of fixing even a minor fender bender on a Cayman GTS make insurers charge higher premiums. Not to mention repairing or rebuilding a wrecked Porsche. This is the reason why it's not rare to see salvaged exotic cars with sometimes mild damage.
What does a 2021 Porsche 718 Cayman GTS cost to insure in America?
Luxury sports cars' substantial price tag is also reflected in their auto insurance costs. Porsches are the perfect example of this. For instance, the price tag on a certified Porsche Cayenne S is over $100,000. And according to the Kelley Blue Book, a used entry-level 2021 Cayman GTS is approximately $84,000. These high price tags are one of the main reasons Porsche models carry costly insurance premiums.
Some car insurance companies indicate that a 2021 Porsche 718 Cayman GTS costs an average of $1,812 per year or around $151 per month. These are below-average rates considering the average sports car costs $2,115 a year to insure. In fact, the Porsche 718 is one of the cheaper sports cars to insure, costing $87 less per year on average than the rest of the vehicles in the segment.
When comparing car insurance costs for a 2021 Cayman GTS, it would help look at other sports cars to grasp the car insurance market. According to this chart from Expert Insurance, here's how the Porsche Cayman GTS compares to other sports cars: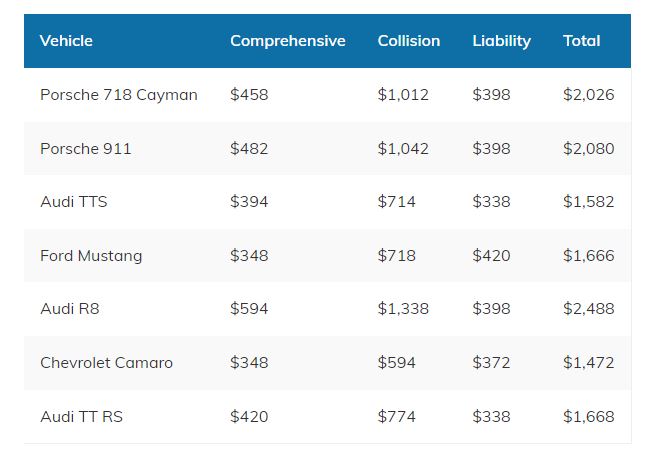 Find auto insurance quotes from Allstate with coverage options, discounts, and more for a 2021 Porsche Cayman GTS.
How can you lower your premium?
Considering insurance rates is essential for owning a 2021 Porsche Cayman GTS. The good news is that there are tips for lowering your auto insurance premium.
First, you can start by shopping around. This means taking enough time to compare insurance prices from different companies as they vary significantly across carriers. This way, you can ensure you're getting the best coverage for your Porsche at the best price by doing some research.
Another piece of advice is to increase your deductible. This can help you lower your monthly payments substantially. However, there's one downside to this: you'll have to pay more out of pocket if you file a claim.
Additionally, some safety features that typically help you qualify for a discount include:
Adaptive cruise control

Airbags

Anti-lock brakes

Anti-theft system

Backup camera

Blind-spot monitoring

Brake assist

Collision migration

Electronic stability control

Front and rear parking sensors

Seatbelt pretensioners

Stability management

Tire pressure warning
Compared to other top-selling luxury sports cars on the market, the Porsche Cayman GTS has below-average car insurance rates. So, if you shop around for the best rates and maintain good driving and credit records, you can get insurance for your Porsche Cayman GTS that suits your needs and your pocket.