Traditional, engaging, and arguably more fun to drive, manual transmission is considered superior in certain enthusiast circles, yet not all manual gearboxes were created equal.
The largest majority of manuals follow the same 'H pattern' starting from the upper left corner, down into second gear, and so forth, alas this gear layout proved inefficient where perfect shifting mattered more. Shifting from second to third requires the gear lever to briefly go in neutral, and in racing where these two gears mean everything, that extra step, no matter how small, is something worth eliminating.
Here enter dogleg manual transmissions, wherein the gear pattern was scrambled to better suit on-track use. This pattern moves the first gear to the bottom left, allowing the second and third gear to be in line, thus shaving off valuable seconds while shifting between these two.
Still, despite all on-track benefits, dogleg shifters never took over, as many sports cars just stuck to the traditional H pattern where 1st and 2nd gear in line just work better in everyday traffic.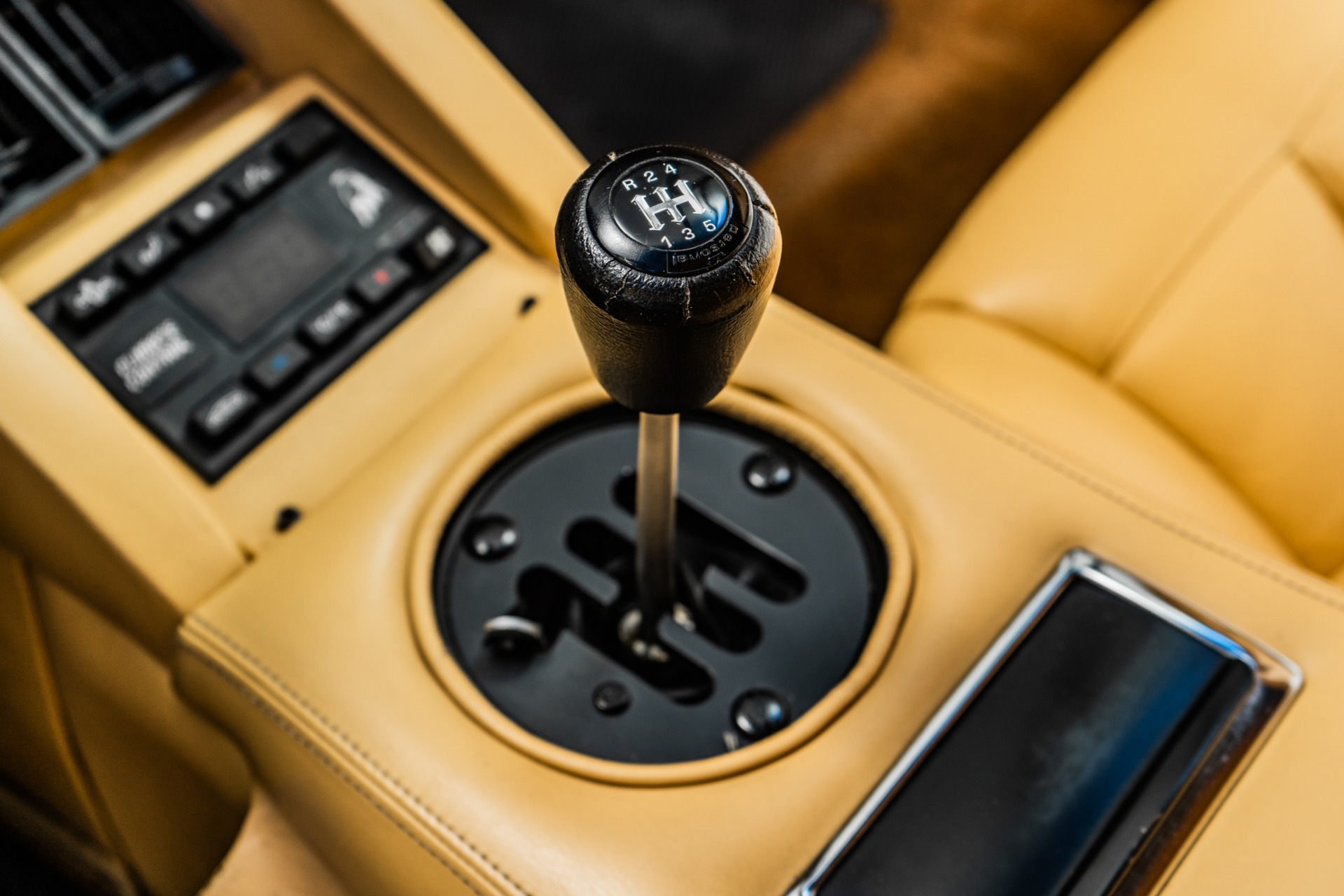 Moreover, as technology progressed and race and road cars alike started getting quicker and more convenient sequential manuals, the dogleg pattern became obsolete, but every now and then there is a manual car sporting one of them. Over the decades, some pretty cool automobiles had dogleg manuals, so here's our choice of ten automotive icons sporting them in style.
Citroën 2CV
As previously mentioned, dogleg manuals are universally associated with fast, powerful and scarce cars, so let's start the list with one that's the polar opposite. The quintessential French econobox, the Citroën 2CV was an affordable four-door family car that helped motorize post-WW2 France and over the years it amassed a cult following all across Europe.
Though it might seem rudimentary at first glance, the 2CV had a fair share of quirks and thoughtful engineering. Among them, there was a four-speed dogleg gearbox. The gear layout wasn't the only thing peculiar about it, as the gearshift lever was placed besides the steering wheel.
An absolute icon, Citroën 2CV was in production from 1948 to 1990 which effectively makes it the most common car ever fitted with a dogleg gearbox.
DeTomaso Pantera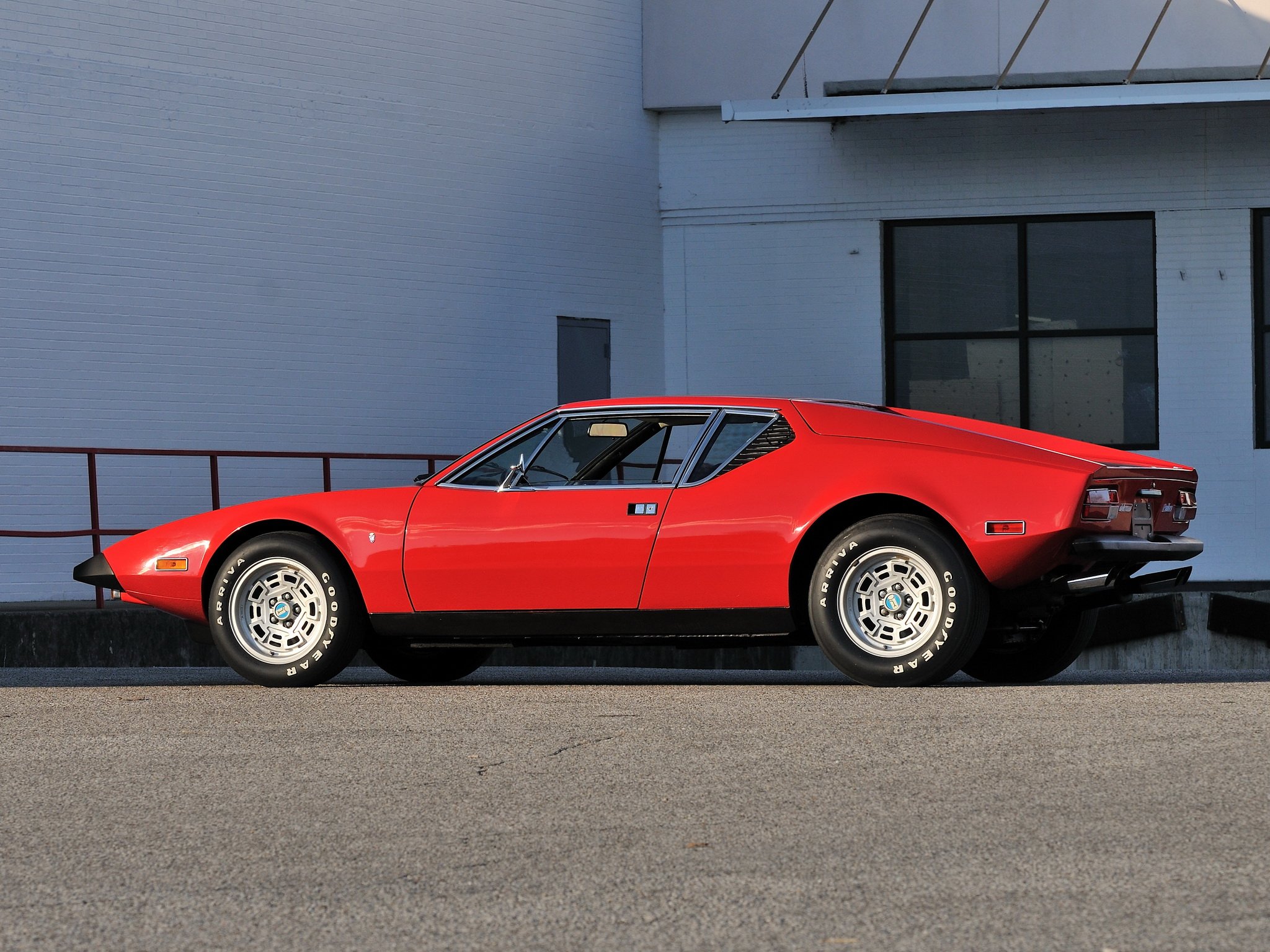 Alejandro DeTomaso's Italo-American sports car was not only the bestselling exotic car of its era, but it also carried some Le Mans-winning DNA.
The mid-engined Pantera heavily relied on Ford's part catalog, so it didn't only share the basic layout with the iconic GT40, but it had a similar powertrain as well.
In all its iterations, the GT40 famously used a five-speed ZF transaxle with a dogleg pattern, a transmission unit developed primarily for racing purposes where mid-engined cars were way more common.
So, when the Pantera came out, its Ford V8 was paired up with a 5-speed ZF 5DS-25-2 transaxle with a limited slip differential, a street going variant of the racing transmission used in the GT40.
Maserati Bora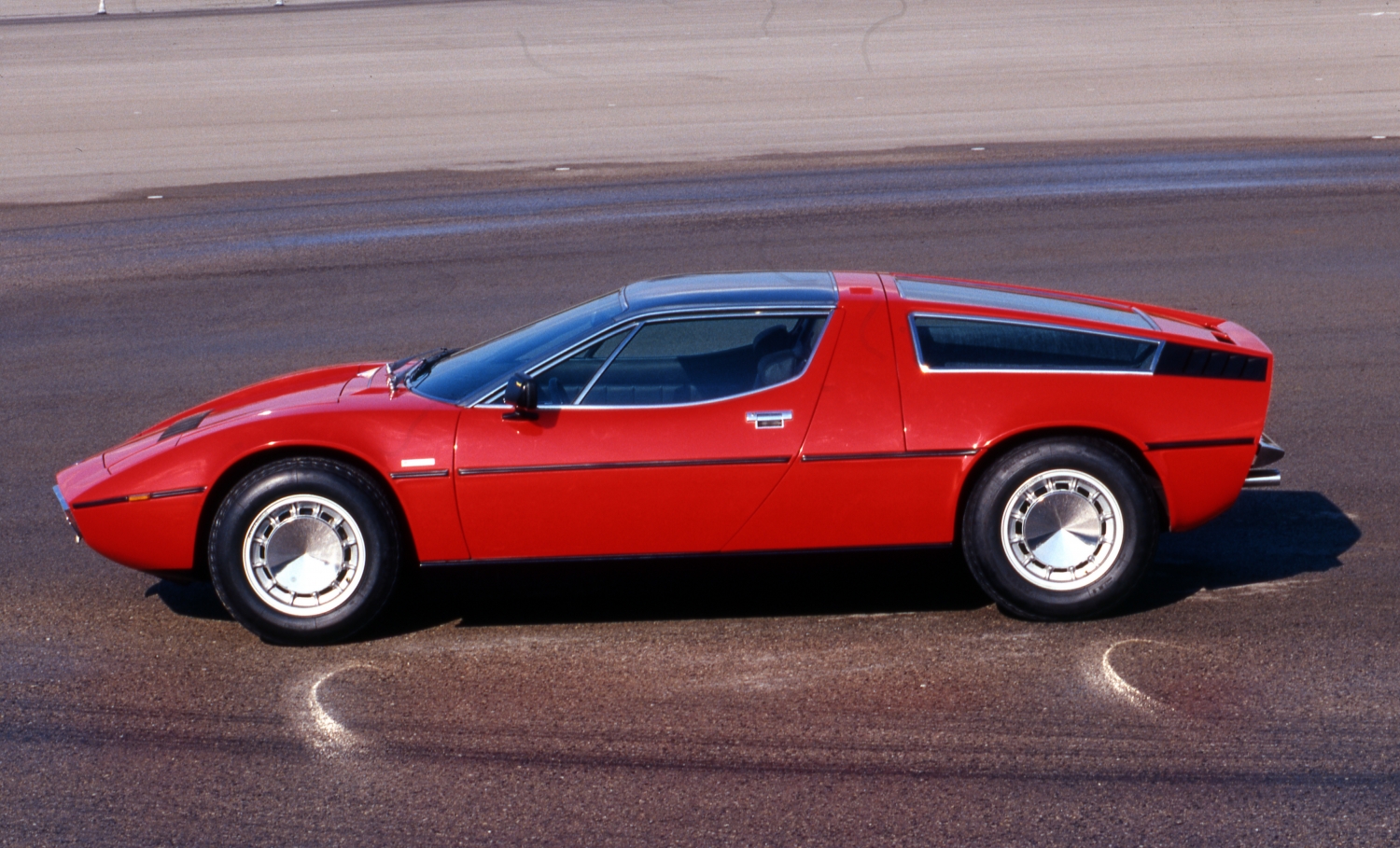 Mid-engined Italian sports cars were all the rage in the early 1970s and Maserati was there to bring its own player to the hottest, sportiest and most exotic market segment of the era. The two-seater was one of Giorgetto Giugiaro's wedge cars
The Maserati Bora was powered by a longitudinally mid-mounted V8, and as such it could also utilize the ZF 5DS-25-2 transaxle. Maserati Bora was built in 564 pieces, all with the ZF 5-speed dogleg.
Interestingly, besides the Bora and the previously mentioned Pantera, a few more cars of similar vintage used the same gearbox, namely the BMW M1 and Lancia 037.
Lancia Stratos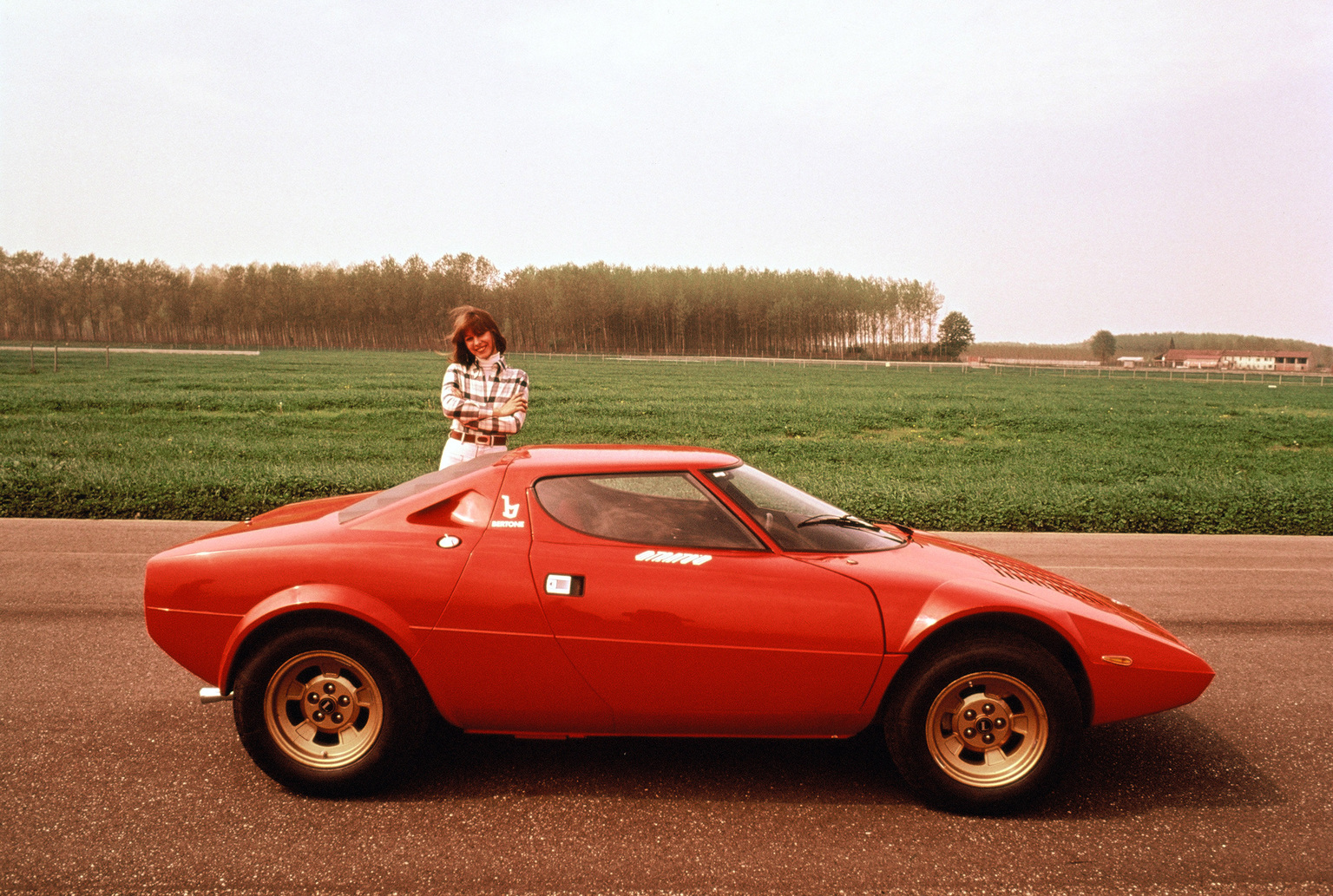 The spaceship-like Lancia Stratos was the first ever car purpose-built for rallying, so each and every element was carefully crafted to give it the edge on the world's most demanding stages.
Wide, short and wedge-shaped, Marcello Gandini's design was all about agility and it had a potent powertrain to match. Although Gandini vouched for a different option, the Stratos was famously powered by a transversely mid-mounted 2.4-liter Dino V6.
After some back and forth with Enzo Ferrari himself, Lancia's race director Cesare Fiorio was able to acquire a supply of engines and associated transmissions. The in-house five-speed transmission had a dogleg pattern, which was ideal for a rally car, so the incredibly successful Stratos launched Lancia into rallying stardom.
Lamborghini Countach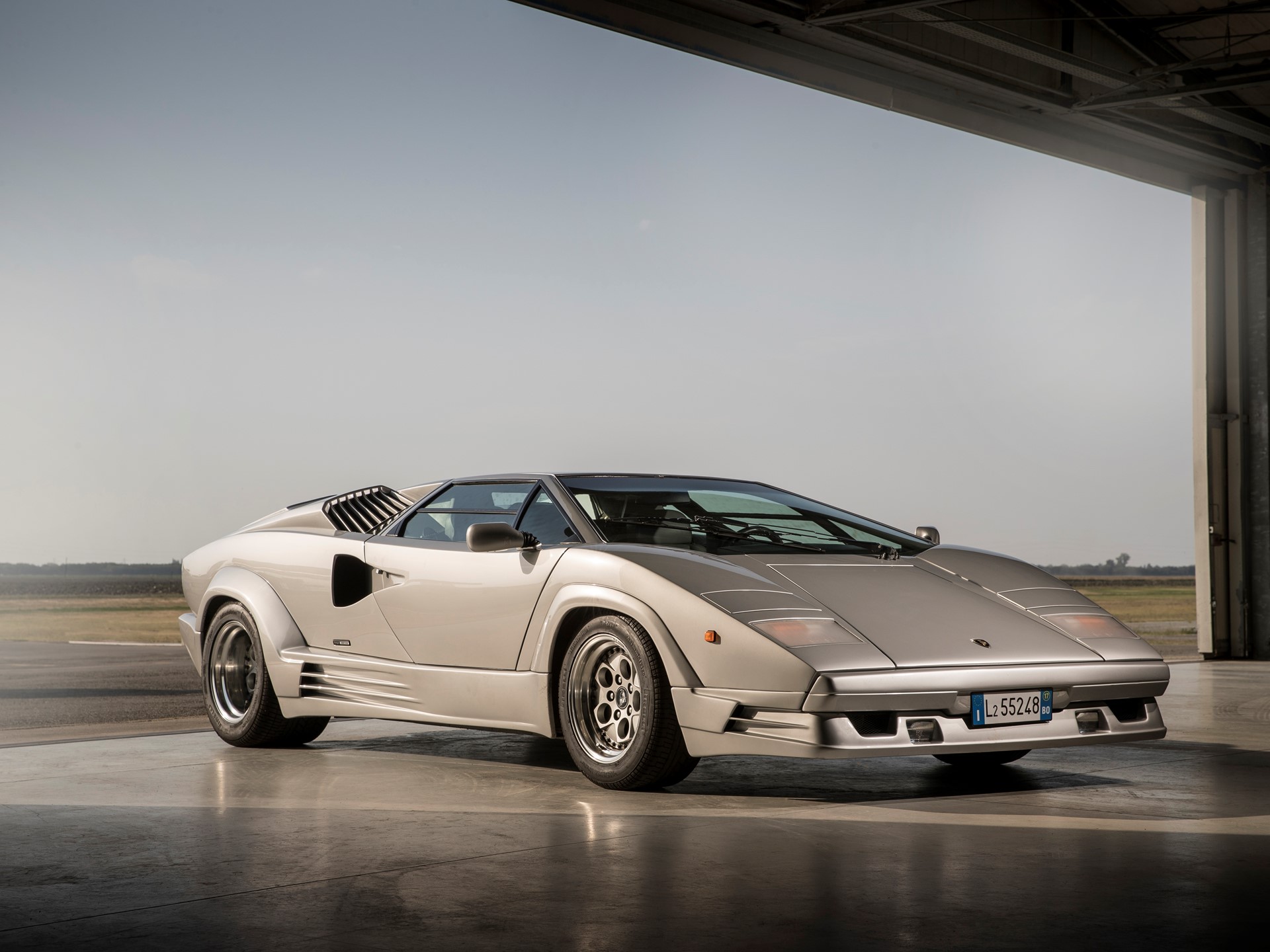 A car which not only defined the 1970s and the 1980s, Lamborghini Countach was a supercar which still acts as a foundation for Lamborghini to this very day, both in terms of design and technical layout of their flagship supercars.
Assuming Miura's position as Lamborghini's top offering, the Countach too was a mid-engined V12 sports car, albeit in a different fashion. Instead of a transversely mounted V12, this wedge supercar had a longitudinally placed V12 with the transmission in front of it. This way, the Countach achieved better weight distribution, as well as more efficient cooling and more direct gear shifting.
To capitalize on the new layout and to leave a strong impression of a thoroughbred sports car, the five-speed gearbox was a dogleg one and it remained so until the end of production. As a direct successor, the Diablo inherited the dogleg pattern, whereas the manual Murcielago eventually got a traditional H pattern gearbox.
Ferrari Testarossa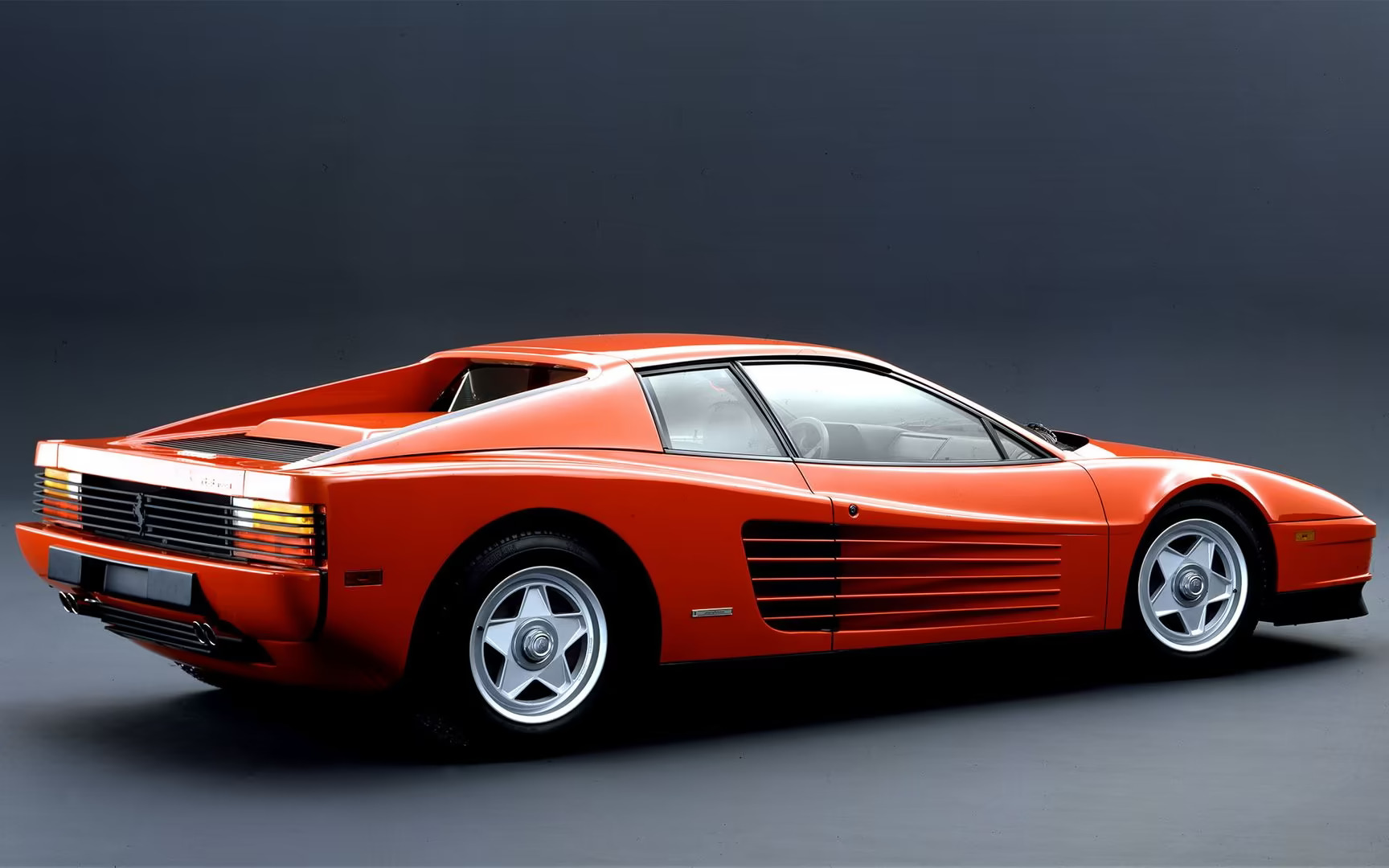 Knowing that Enzo Ferrari built road cars merely to finance his racing endeavors, dogleg manuals were fairly common throughout the brand's history. The race-ready 250 GTO had it, as well as the 275 and a number of mid-engined V8 Ferraris.
So, Testarossa wasn't the first Ferrari to have a dogleg manual, but it is one of the most striking and culturally relevant cars from Maranello to be equipped with one.
An evolution of the BB series, the Testarossa inherited the mid-engined layout with a longitudinally mounted 180° V12 and a transaxle placed below it. The Testarossa's Tipo F113 4.9-liter V12 engine was a refined Tipo F110 from the 512 BBi, so just like its predecessor, the 'Rossa had a five-speed dogleg.
Mercedes-Benz 190E 2.3-16
Just like its bigger stablemates, the original baby Benz was engineered with no compromises, making a small revolution in the compact executive segment in 1982. The introduction of a compact, nimble and well-balanced sedan also opened the doors to touring car racing, where Mercedes-Benz could market its entry-level car and that's how the 190E 2.3-16 was introduced.
To differentiate the DTM homologation car from the regular models, Mercedes-Benz gave the 190E 2.3-16 an assertive bodykit, sports seats, additional instrumentation and a smaller diameter steering wheel. Under the hood, there was the  M102, a Cosworth-developed  2.3-liter 16-valve paired with Getrag 265 5-speed dogleg manual.
To this day, the 190E 2.3-16 is one of the most driver-oriented cars Mercedes-Benz ever produced and its engaging dogleg gearbox is one of the reasons why.
BMW M3 E30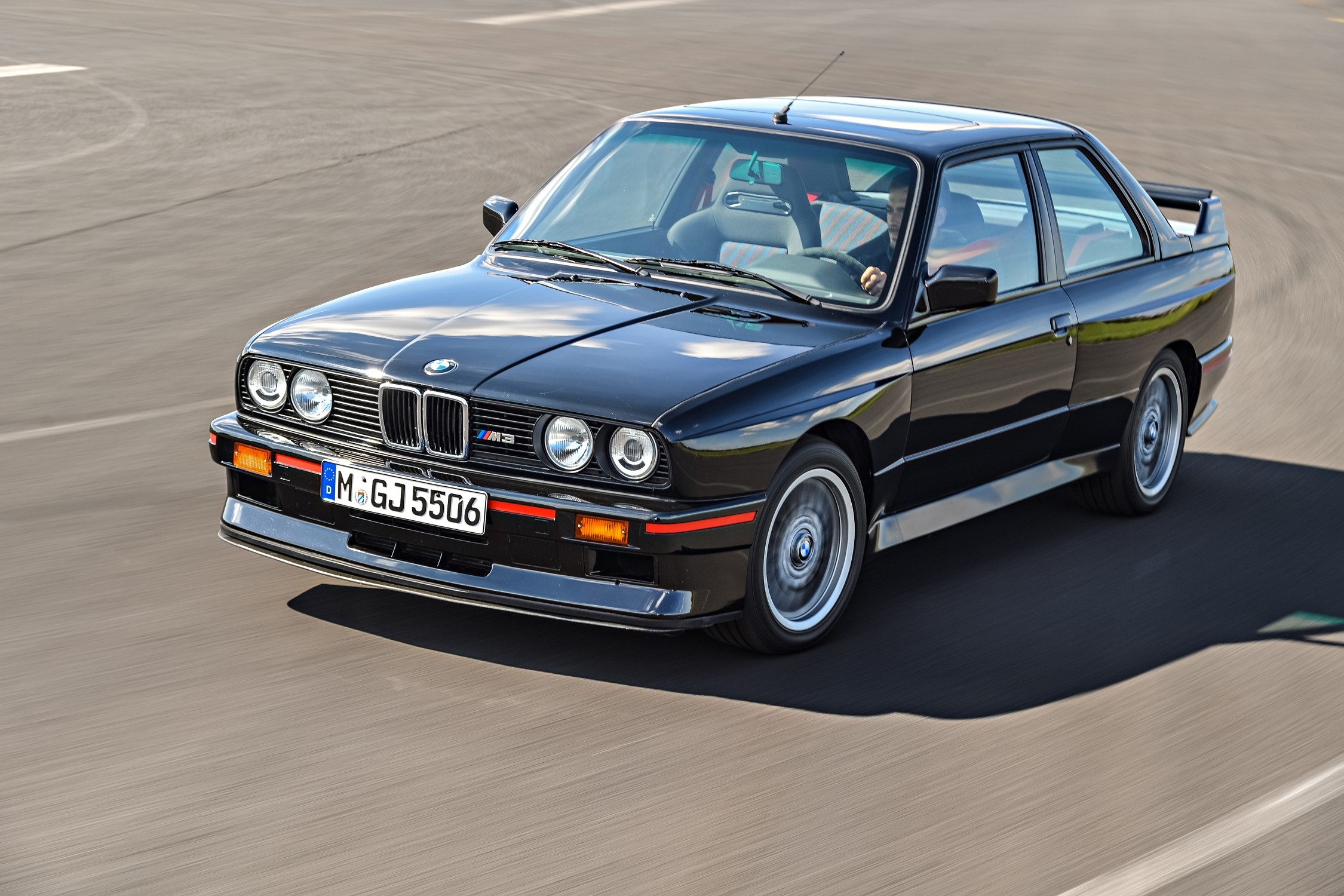 BMW's answer to the previous list entry was a thoroughly modified 3 Series 2-door sedan instantly recognizable as a performance special by its boxy flared fenders and a redesigned rear section.
The M3 was one of the defining sports cars of the era and besides DTM, it raced worldwide, conquering many smaller touring car championships and rallies, gaining iconic status in the process.
Like the Mercedes-Benz 2.3-16, the E30 M3 too had a longitudinally placed 2.3-liter 16-valve four-cylinder and it was also a homologation special for the DTM stock car series. Unlike the Benz though, BMW E30 M3 was only available with a manual and it was the same Getrag 265 dogleg 5-speed as its arch rival.
Porsche Carrera GT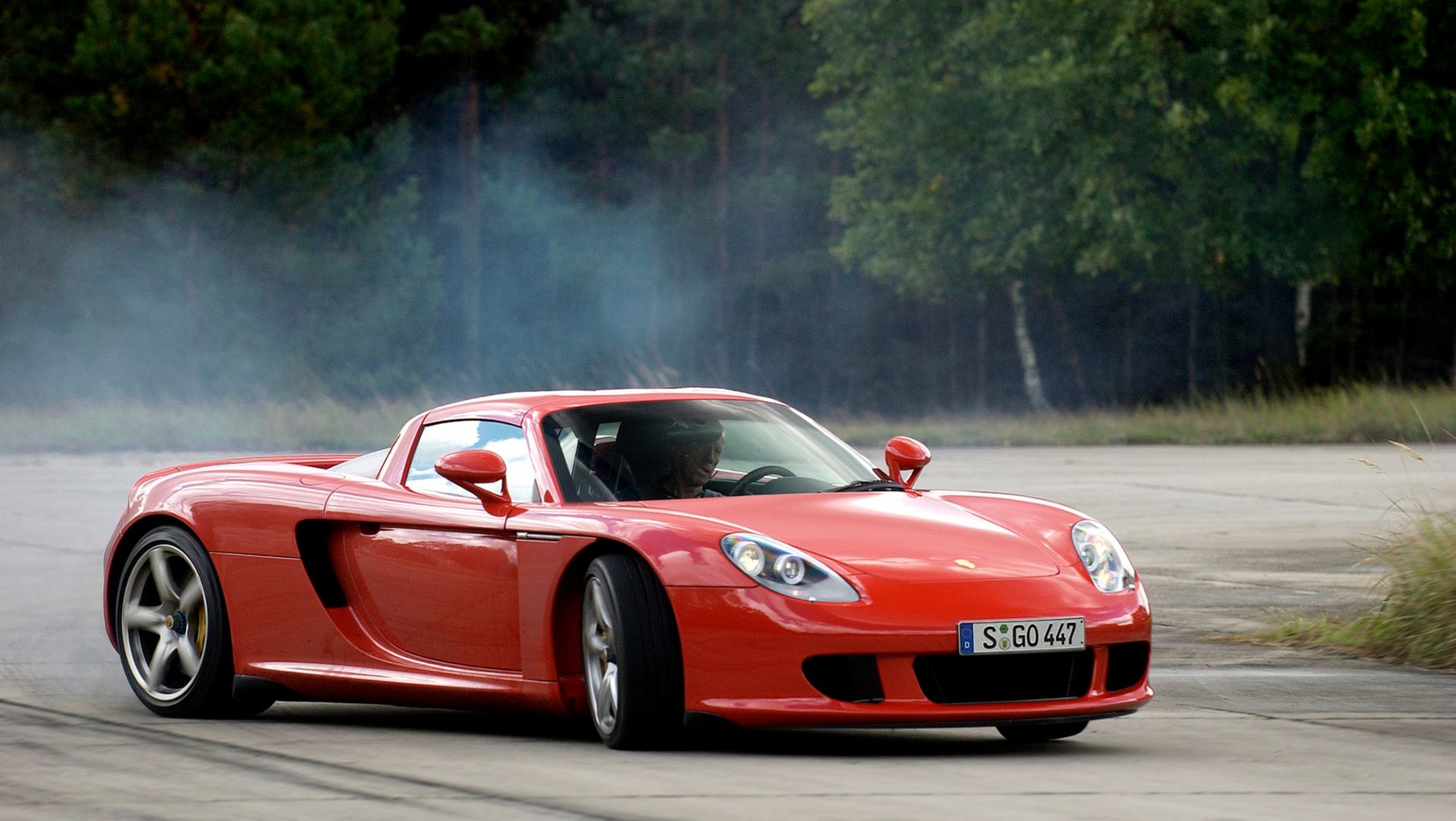 As the most driver-oriented mainstream automotive brand, Porsche was no stranger to dogleg transmissions. The original 911 had it up to 1972, the 912 had a dog-leg too, and so did the front-engined watercooled family.
Finally, the 959 also had the dogleg, complete with the Gelande crawler gear for off-roading in place of the first gear. But, regardless of how unique the 959's gear shift pattern is, we're going for that other manual Porsche hypercar.
Hailed as the pinnacle of analog supercars, the Porsche Carrera GT celebrated the brand's boom after a period spent in financial peril. Porsche's new millennium wonder car had a F1-rooted naturally aspirated V10, nested midship in carbon fiber rolling chassis and mated to an in-house 6-speed manual.
Its dogleg pattern underlined the CGT's racing roots and the gearbox was notoriously tricky to master due to its clutch with no flywheel. Still, it gave the Carrera GT a special sense of immersion and the birchwood knob was a thoughtful tribute to Porsche's greatest race car, the iconic 917.
Aston Martin V12 Vantage S
In recent years, manual transmissions gave way to faster and more convenient automatics, so much so that the news of a sports car having three pedals is usually front page news. Needless to say, dogleg transmissions are even more scarce nowadays and that's what makes this Aston Martin very special.
In 2016, Aston Martin revitalized the driver-focused Vantage S by offering a traditional alternative to its robotized manual gearbox. The 5.9-liter V12 could be ordered with a 7-speed dogleg manual as a no-cost option. This unique gearbox was supplied by Graziano and Aston Martin used it again for the V8 Vantage AMR too, introducing it as standard throughout the rest of the range in 2021.