1927 Bugatti Type 44
From 1927 to 1930, Bugatti produced the Type 44 as a mid-size car built to the same high standards as their race cars. Thus, it became the firm's most common model with over 1100 examples sold.
It was built around an inline-8 engine that was similar the Type 35's with two engine blocks of four cylinders each. Displacing nearly three liters, it produced an ample 80 bhp which was flexible enough to propel any variety of aluminum or steel bodies. Furthermore, it was designed to run quietly and without vibration. As an example, the engine was balanced enough to reach 4,500 rpm.
Chassis details were similar to the other Bugatti models sold concurrently. Semi-elliptic leaf springs were used upfront with reversed quarter-elliptic springs were in the rear. Upgrades from the Type 38 included new shock absorbers, a wet multi-plate clutch and a DeWandre-Repusseau servo for the cable-operated brakes.
Many of the French coachbuilders designed bodies for the Type 44 including Weymann, Kellner and James Young. After 1930, Bugatti upgraded the model to the Type 49 and offered the 5-litre Type 46 as a more luxurious model.
Pictures & Gallery
See full 1927 Bugatti Type 44 Gallery here
Specs & Performance
| | |
| --- | --- |
| type | Series Production Car |
| built at | Molsheim, France |
| production | 1095 |
| predecessor | 1926 Bugatti Type 38 |
| successor | 1934 Bugatti Type 49 |
| engine | Inline-8 |
| position | Front Longitudinal |
| aspiration | Natural |
| valvetrain | SOHC, 2 Valves per Cyl |
| fuel feed | 1 Schebler Carburetor |
| displacement | 2991 cc / 182.52 in³ |
| bore | 69 mm / 2.7 in |
| stroke | 100 mm / 3.9 in |
| power | 59.7 kw / 80 bhp @ 4000 rpm |
| specific output | 26.75 bhp per litre |
| bhp/weight | 73.39 bhp per tonne |
| body / frame | Steel Chassis |
| driven wheels | RWD |
| wheel type | Wire Wheels |
| front tires | 28 x 4.95 |
| rear tires | 28 x 4.95 |
| front brakes | Cable-operated Drums |
| rear brakes | Cable-operated Drums |
| curb weight | 1090 kg / 2400 lbs |
| wheelbase | 3119.1 mm / 122.8 in |
| front track | 1249.7 mm / 49.2 in |
| transmission | 4-Speed Manual |
| tran clutch | Wet, multi-plate |
| final drive | 4.16:1 |
Auction Sales History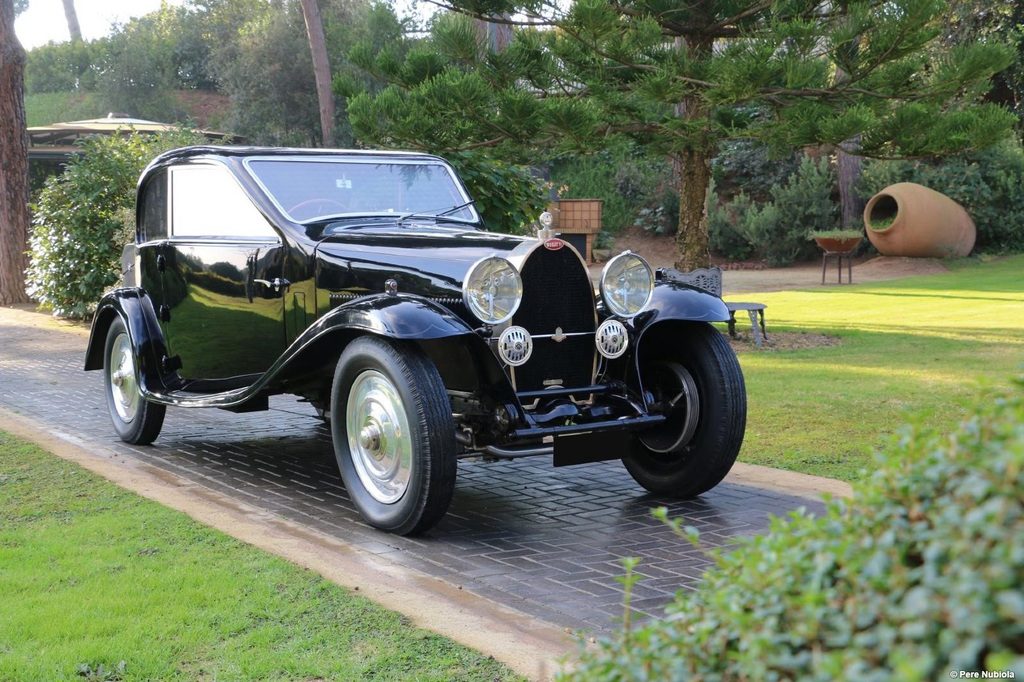 1928 Bugatti Type 44 Profilé Aérodynamique Gangloff 44784 – sold for €333,760 Original streamlined coachwork by Gangloff. Prestigious owners. Powerful model. Ex Nicolas Seydoux collection. Auction Source: Rétromobile 2015 by Artcurial Motorcars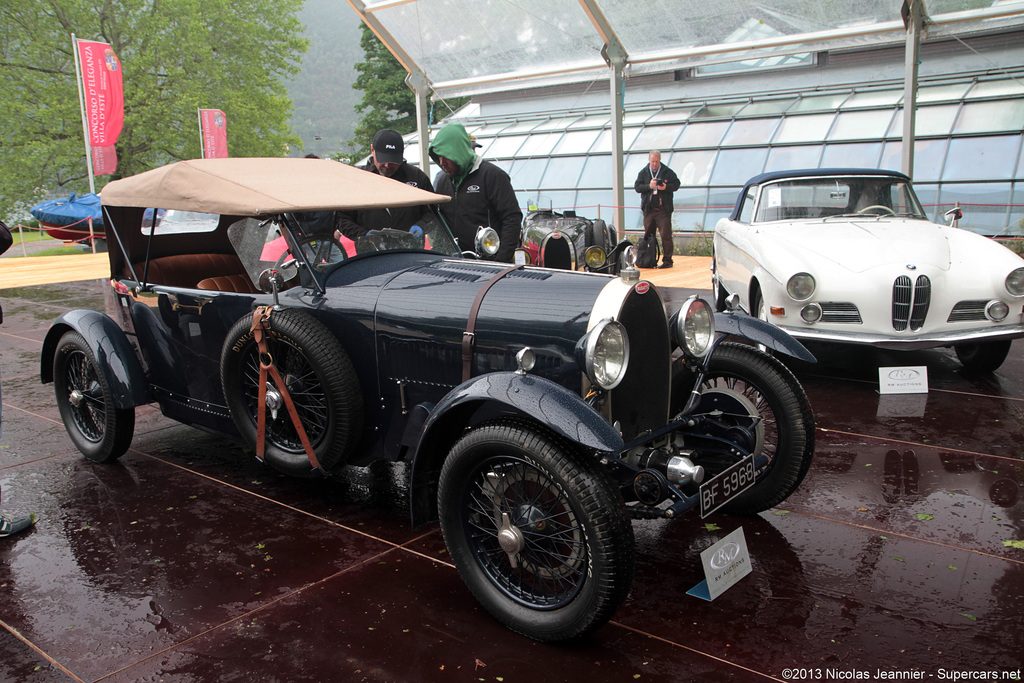 1929 Bugatti Type 44 Wilkinsons Grand Sport 441008 – did not sell for €265,000
The car offered here, chassis number 441008 with engine number 743, was built in April 1929, and it was originally delivered with a cabriolet body, ordered by Bugatti from favoured coachbuilders Gangloff. In 1969 the owner began a restoration who had respected British coachbuilders, Wilkinson's, craft a new body to the exact specifications of an original factory Grand Sport, installed along with a "new old stock Bugatti Molsheim" cam box. The car then passed through the hands of Dr Marcel Perlman, with whom it participated in many shows in the United States, eventually into the ownership of the present French owner. Auction Source: 2013 Villa d'Erba Auction by RM