1932 Bugatti Type 55 Roadster
In 1927 Bugatti had produced, in the form of the Type 43 Grand Sport, the first 100mph Grand Prix-engined sporting chassis suitable for everyday road use. It was in effect a close coupled four-seater touring model powered by the supercharged Type 35B Grand Prix engine. When in 1931 the Type 35 range was superseded by the twin-camshaft engined but almost identical Type 51 a corresponding road version soon followed.
This comprised a slightly detuned version of the new engine mounted in the concurrent Type 54 Grand Prix car's heavier chassis but, unlike the Type 43, this new model was invariably a two-seater which was often referred to, quite justifiably, as the Super Sport. Indeed it truly was the ultimate exclusive supercar of the early Thirties.
Even its closest rival, the 8C Alfa Romeo, was produced in far greater numbers, the majority of which were in long-chassis form and often fitted with four-seater coachwork. In contrast almost half of the 38 Type 55 Bugattis built were fitted with flamboyant Jean Bugatti-designed roadster or closed coupé coachwork, the classic roadster being considered by many cognoscenti to be by far the most outstandingly attractive sports car ever offered to the motoring public.
Chassis & Sales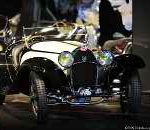 55214-1932 Bugatti Type 55 'Tula Engineering' Roadster. Originally a Vanvooren Cabriolet for dealer Dominique Lamberjack. It then passed through the collection of H.H. 'Tom' Thomas who owned no less than 7 Type 55 Roadsters. At some point the car was disassembled and rebuilt with a Type 44 engine and Type 43 front axle. In the 1980s Tula Engineering rebuilt the car and fabricated a new body and interior around the original frame #31. It retained an original supercharger, bulkhead, gearbox casing, fuel tank and front hood. Story by Christies Inc
Pictures & Gallery
See full 1932 Bugatti Type 55 Roadster Gallery here
Specs & Performance
| | |
| --- | --- |
| | |
| type | Series Production Car |
| engine | Inline-8 |
| aspiration | Roots-Type Bugatti Supercharger |
| valvetrain | DOHC, 2 Valves per Cyl |
| displacement | 2270 cc / 138.5 in³ |
| bore | 60 mm / 2.36 in |
| stroke | 100 mm / 3.94 in |
| power | 100.7 kw / 135 bhp @ 5500 rpm |
| specific output | 59.47 bhp per litre |
| driven wheels | RWD |
| transmission | 4-Speed Manual |
| final drive | 3.6:1 |
| top speed | ~180.2 kph / 112 mph |
| 0 – 60 mph | ~13.0 seconds |
Auction Sales History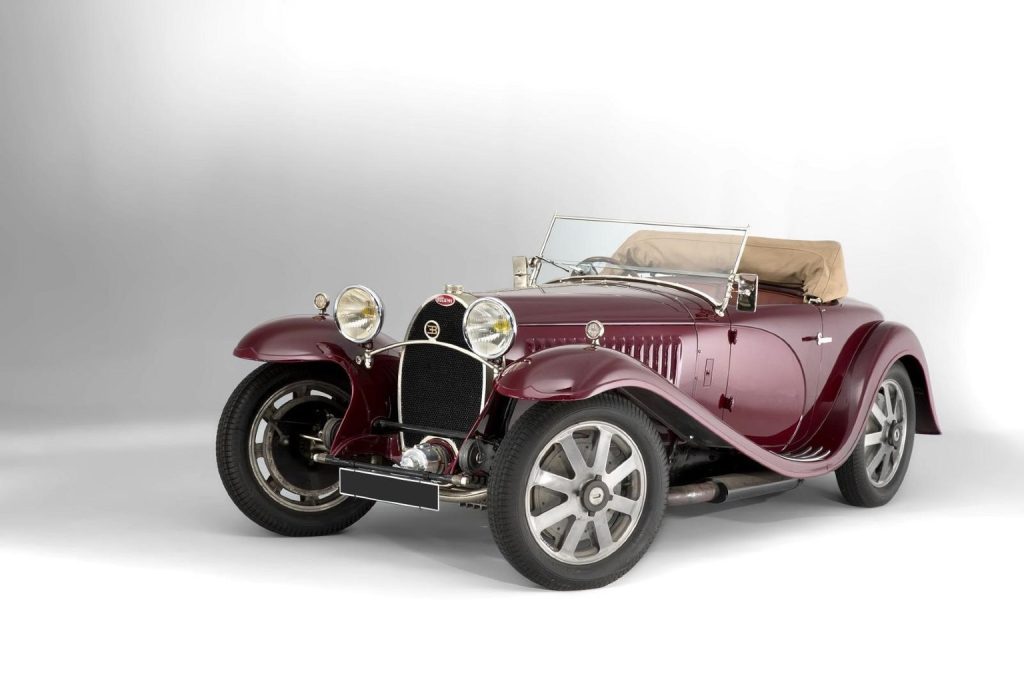 1932 Bugatti Type 55 Cabriolet Vanvooren 55204 – sold for €1,150,000 Exceptional history. Re-built to its original configuration. Winner of the first Lyon-Charbonnières Rally. Chassis 55204 was the first of five chassis of this new model ordered and paid for by Lamberjack between March and November 1932. Competed in the The IXe Rallye des Alpes Françaises in 1946. Was part of the Pierre Bardinon collection. Auction Source: Rétromobile 2015 by Artcurial Motorcars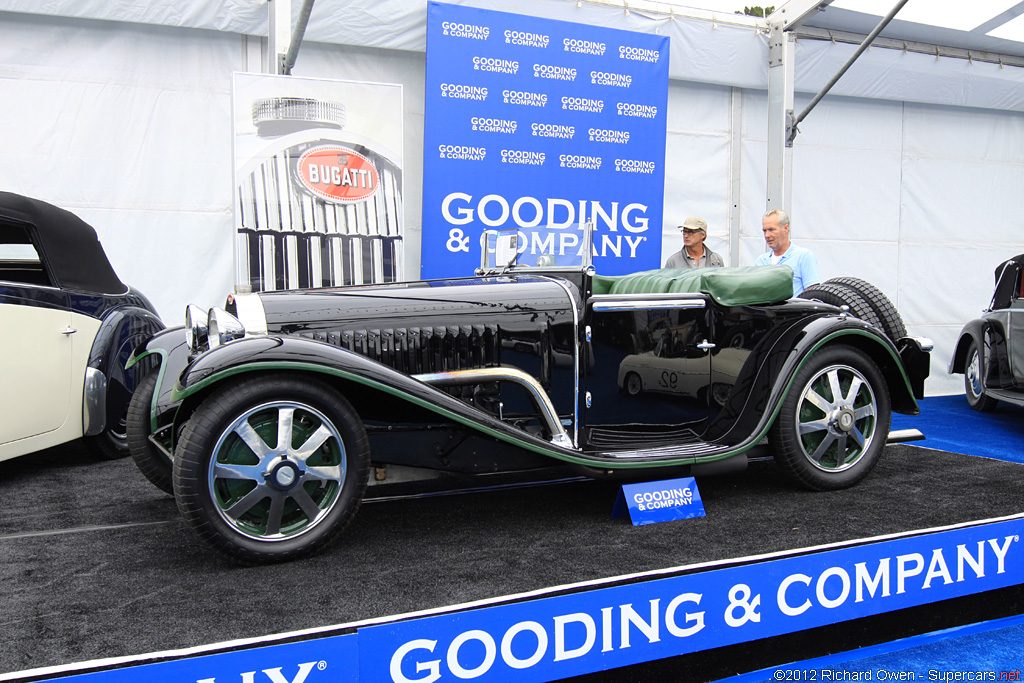 1932 Bugatti Type 55 Billeter & Cartier Cabriolet 55206 – did not sell for $4,500,000 1933 Rallye des Alpes Competitor. A Matching-Numbers, Original-Bodied Example. A Striking, One-Off Supercharged Bugatti. Exceptional Provenance. Recent and Exacting Restoration. Documented by David Sewell and Julius Kruta. Ideal International Driving and Concours Event Entrant. Perhaps the Greatest Type 55 in Existence. Auction Source: 2012 Pebble Beach Auctions by Gooding & Company

1932 Bugatti Type 55 55201 – sold for $1,760,000 Original Engine And Chassis One Of The Most Coveted Prewar Sports Cars. Coachwork In The Style Of Jean Bugatti. Peter Williamson's Favorite Bugatti For Road Use. The First Type 55 Built Fast, Comfortable And Beautiful Road. Auction Source: 2008 Monterey Preview