Best Cars Of 1904 – The Greatest Cars In The World This Year
Nineteen hundred and four was an eventful year for the automobile industry as a whole. The gradual development of the previous years seemed to have taken such turns that future and permanent activity for the automobile industry is assured.
The USA also passed France as the main car manufacturer in the world in 1904. That and the increasing confidence of American builders led them to put their cars in competition against European cars.The competition led to innovation as Americans began adapting Europeans in designing and developing high-powered cars. As power was raised, so was the elegance of the design and finish of cars.
Overall, the progress of the automobile industry in 1904 was rapid. Car manufacturers at this time have already realized this and all of them are working very hard to  during the past two years competition has been very keen among them to produce not only a thoroughly trustworthy car so far as running qualities are concerned, but also a handsome, comfortable, clean and well-finished vehicle like our three most favorite cars from 1904.
Related: Don't forget our best car hub where you can find the top cars for every year.
Our Favorite Cars for the 1904 Model Year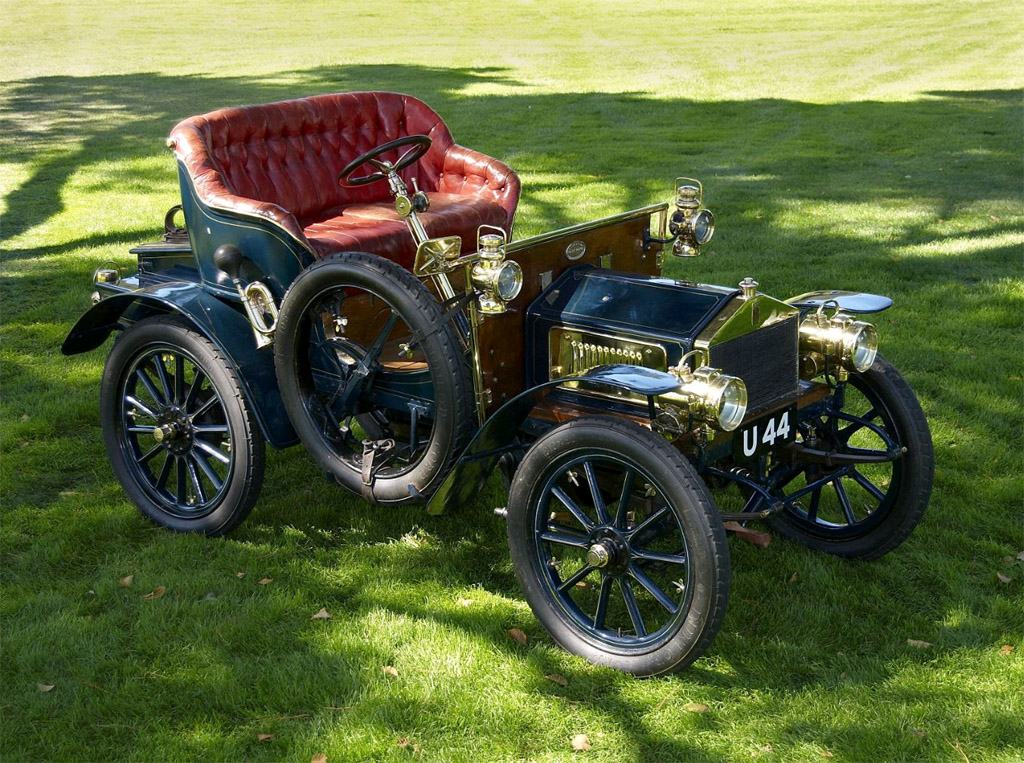 Rolls and Royce had agreed to develop and produce a range of twin-cylinder, three-cylinder, four-cylinder and six-cylinder cars, all clearly developed from Royce three prototype twins. The plan was to build nineteen 10hp cars although only seventeen were finally constructed. These cars, designated Type A, featured a twin-cylinder engine with three-bearing crankshaft and twin camshafts operating overhead inlet valves and side exhaust valves. The 1.8-litre engine drove through a cone clutch to a three-speed sliding gearbox with shaft final drive. Learn more…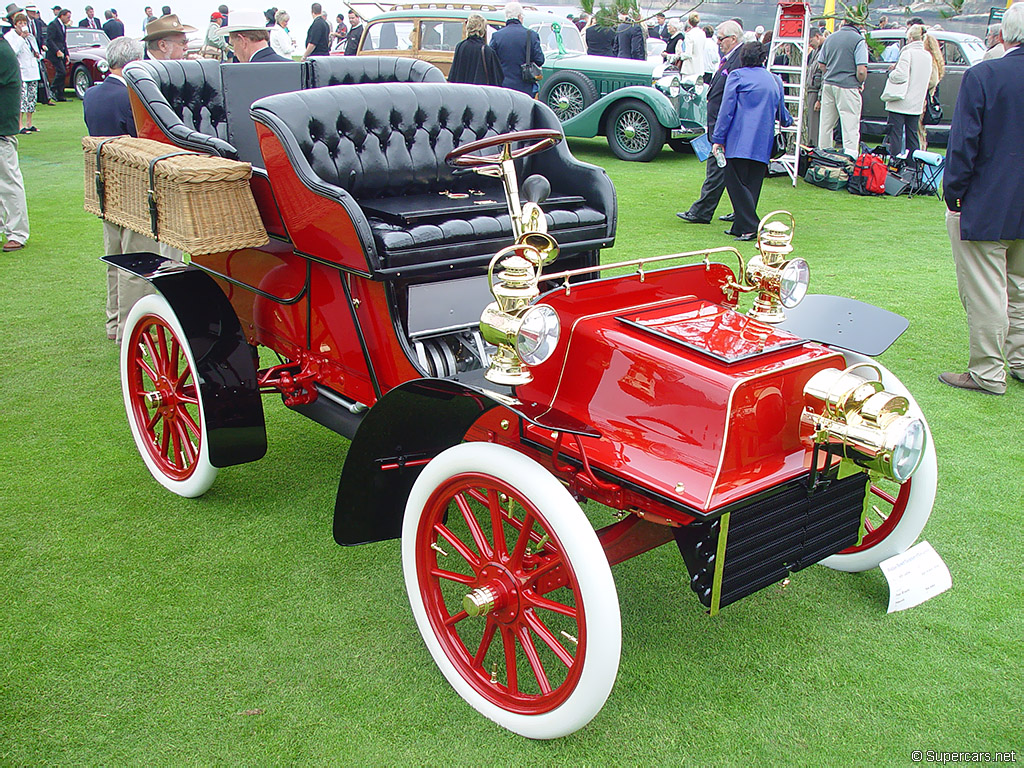 In January of 1904 Cadillac offered the Model B and at the time they were producing more cars than any other manufacturer in the country. Like the Model A, it used a single-cylinder engine that sat under the driver's seat, but it was easily identified by its updated front end which re-positioned the radiator down low. The Model B introduced a new pressed steel frame with axles. The front was suspended by twin half-elliptic units. Like the Model A this car was largely the product of Henry Martyn Leland from Leland and Faulconer. They produced the single-cylinder engine, transmissions, and steering gears for Cadillac. Learn more…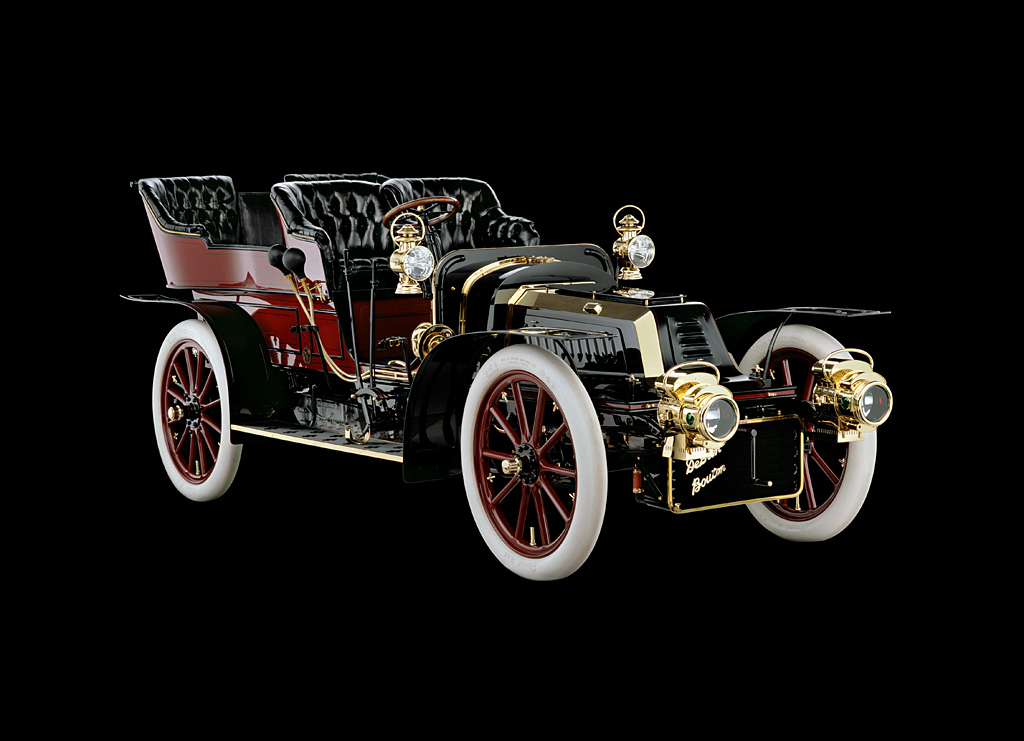 In the summer of 1904 de Dion-Bouton lauched their first four-cylinder car and called it the Model AD. Besides this engine, the AD incorporated several new components that distinguished the model from its predecessors. These included a pressed-steel chassis and a simple dry-plate clutch that acted on the flywheel instead of each separate gear. The new engine effectively replaced de Dion-Bouton's twin-cylinder unit. It used five main bearings and automatic inlet valves with no valve gear. Learn more…