The Greatest Cars in the World for the 1970 Model Year
In 1970 the American automobile industry was under threat from several angles. Falling sales, a 57-day strike at General Motors idling around 347,000 workers, and higher quality foreign cars were the primary culprits.
In an attempt to compete with foreign manufacturers, U.S. carmakers introduced a few lines of ultra-compact cars, but it didn't seem to curb foreign sales one bit. For the second time in history, foreign sales topped a million units.
AMC (American Motors Corporation) introduced a compact car known as the Gremlin. Ford released the Pinto and GM/Chevrolet came out with the Vega. Chrysler delayed plans for a U.S.-built mini car and instead imported the Plymouth Cricket and Dodge Colt.
The Volkswagen Beetle was the leading import in 1970.
Related: Don't forget our best car hub where you can find the top cars for every year.
Our Favorite Cars for the 1970 Model Year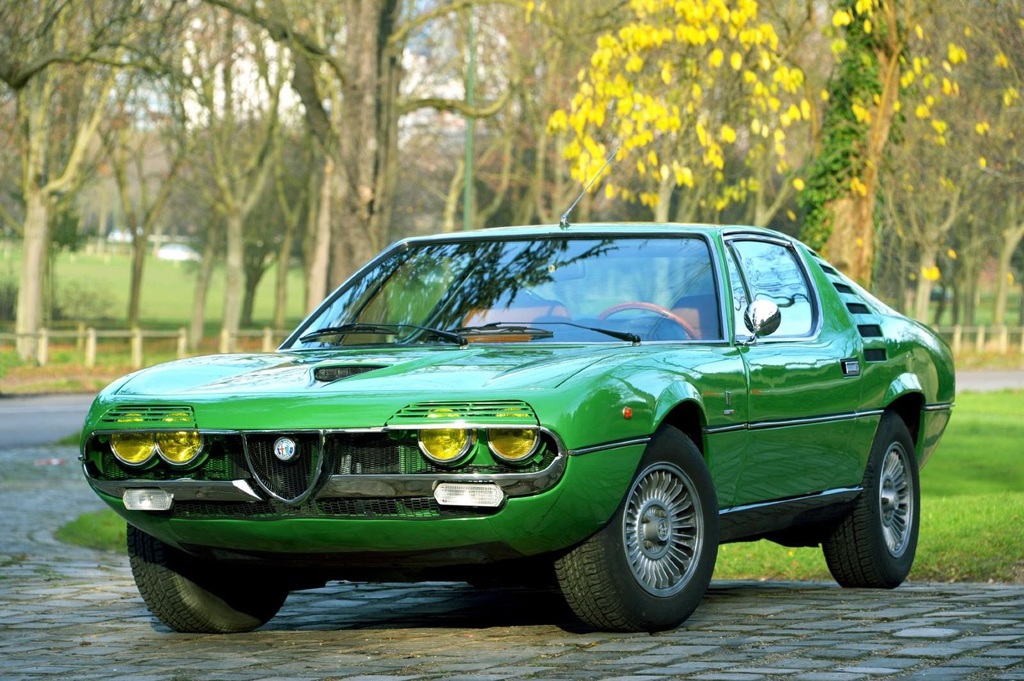 At Expo '67 in Montréal, Quebec, Canada, the world first saw the Alfa Romeo Montreal. Presented as a concept car, it was stylistically different from any previous Alfa and reached full scale production 1970. Learn more…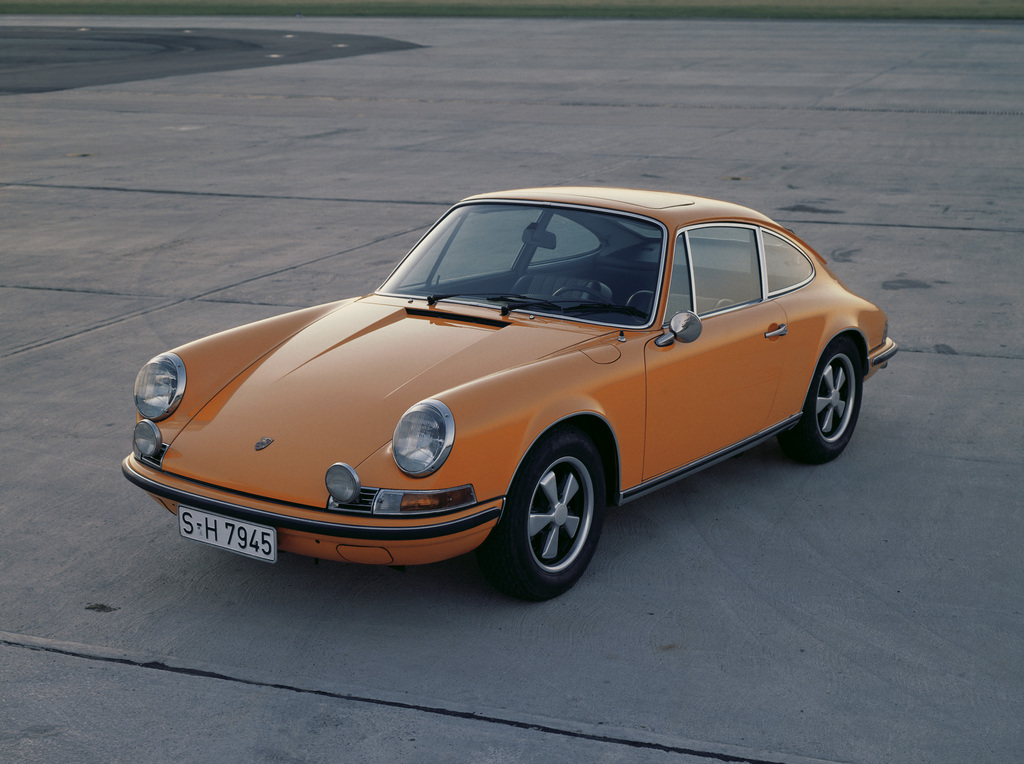 Along with all the C-series improvements to the 911 line, the 1970 Porsche 911 S was upgraded to include a 180 bhp version flat-6. This further improved the performance credentials of the model which already had Fuchs light alloy wheels and bigger brakes. Learn more…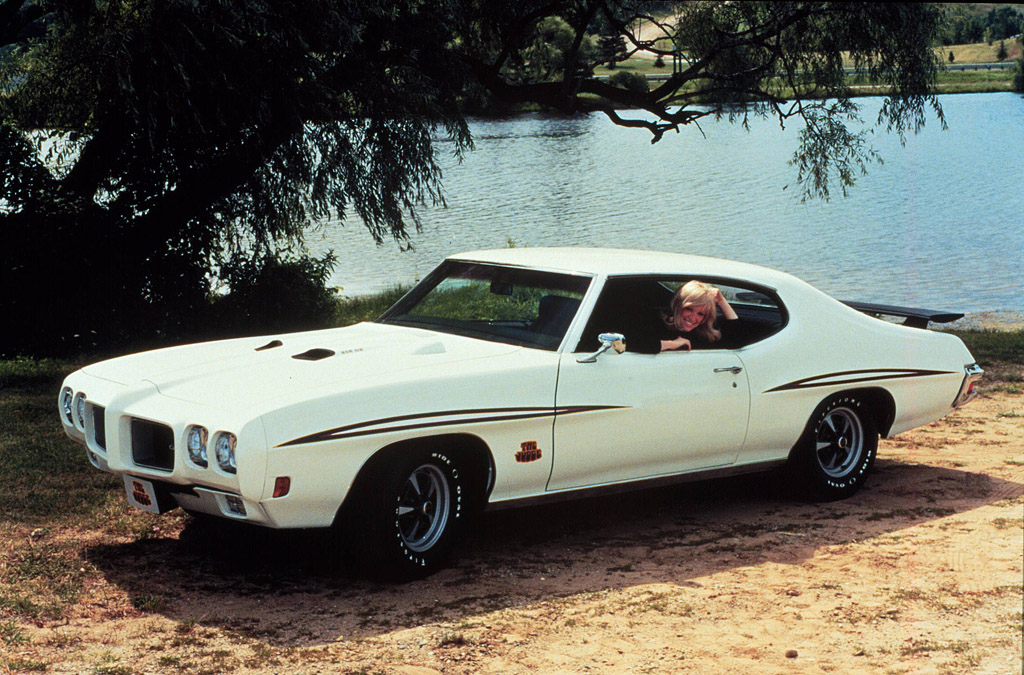 Along with the updated 1970 Tempest line came the new GTO Judge. The model year was distinguished by four fixed front headlights which were integrated into the Endura urethane cover. The basis for the Judge was a 455 in³ V8 and could be ordered with a Ram Air III or Ram Air IV intake system. Learn more…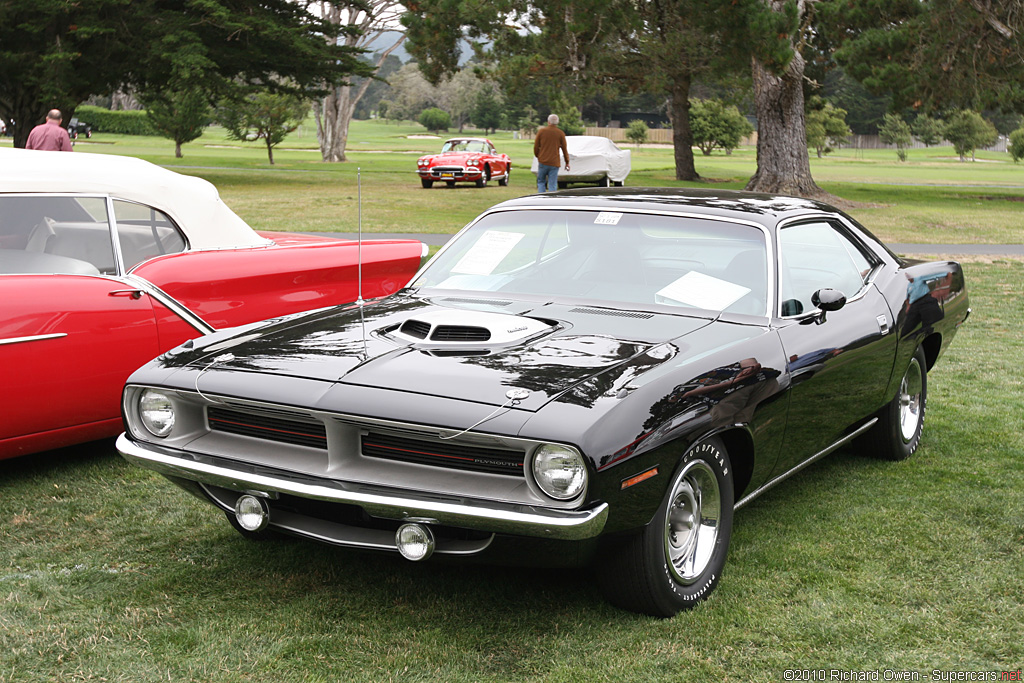 From 1966-71, Dodge stuffed their massive Hemi into the small E-Body platform and the 1970 Hemi 'Cuda is widely accepted as one of the most sought after of these. Only 652 were built when new, including 14 rare convertibles, making an original Hemi 'Cuda a rare sight. Learn more…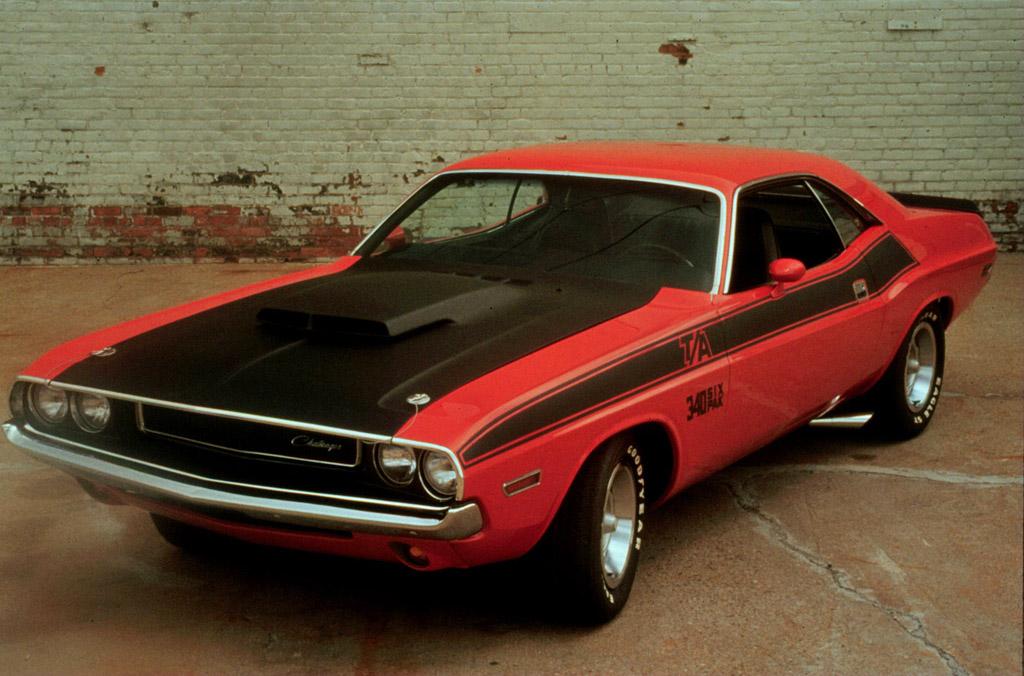 The Dodge Challenger made its debut in the fall of 1969 as a 1970 model. While it shared Chrysler's "E-body" short-deck, long-hood platform with the third-generation Plymouth Barracuda, Dodge Challenger's wheelbase was two inches longer, creating more interior space. The 1970 Challenger T/A upped the performance ante a bit compared to the base first-gen Challenger. Learn more…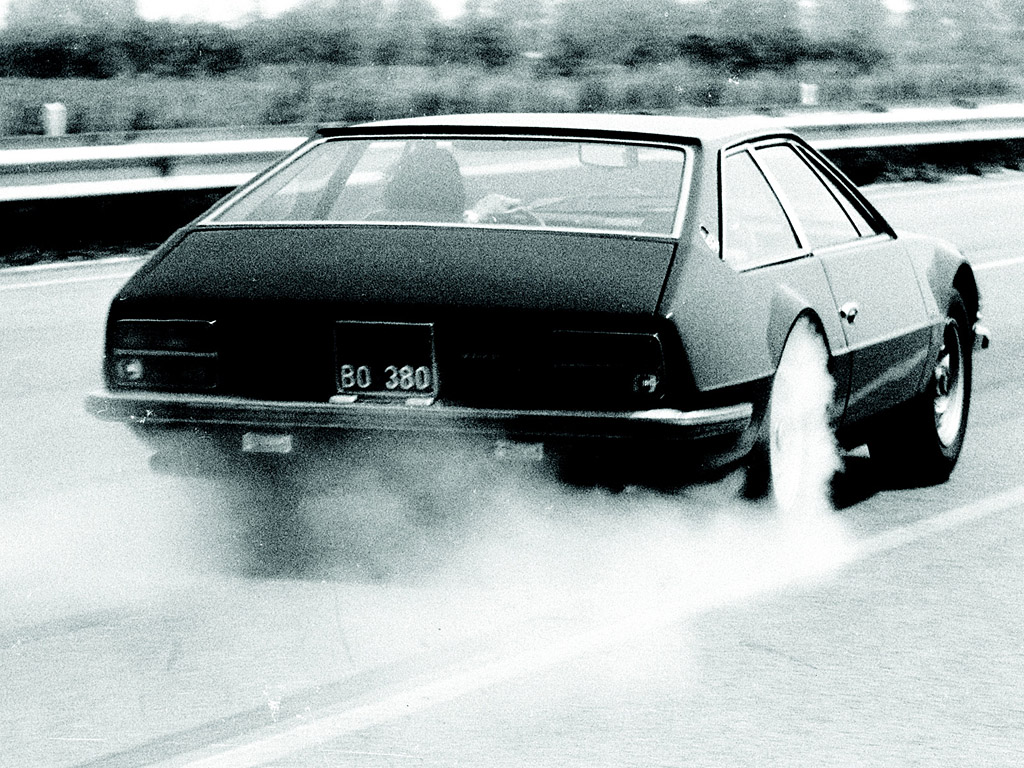 Think of the Lamborghini Jarama as a Lamborghini Islero version 2.o. It had a shorter chassis to meet U.S. standards (the main reason it was commissioned in the first place), shortened by almost 11 inches.  Learn more…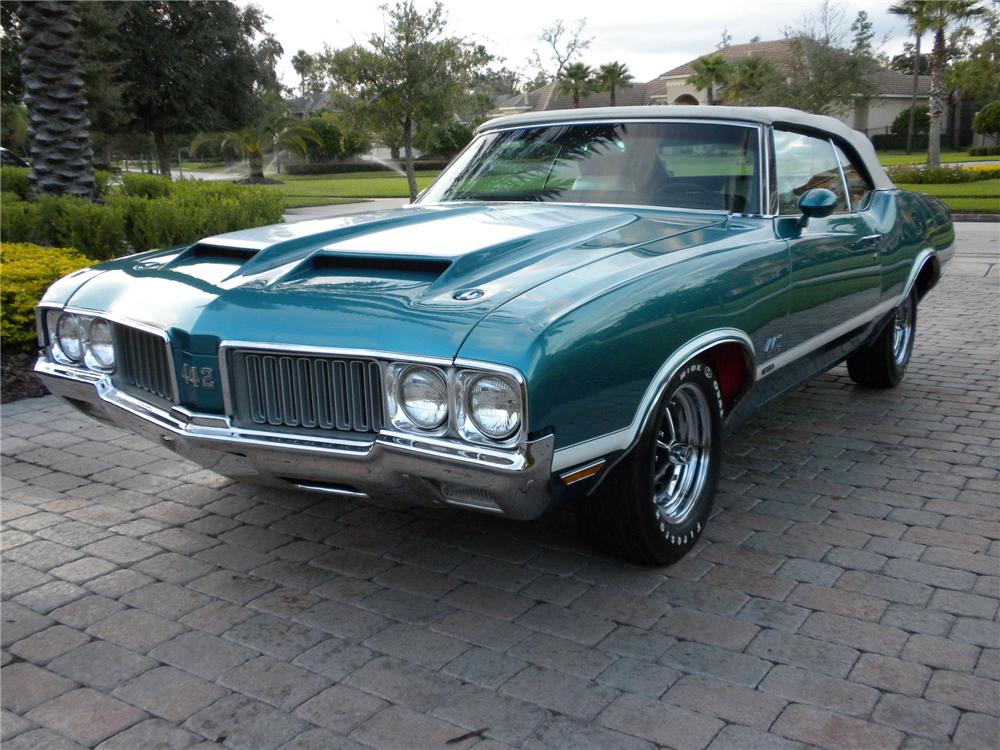 Oldsmobile's King of the Hill, the 1970 W30 is one of the quickest production Olds ever built. Learn more…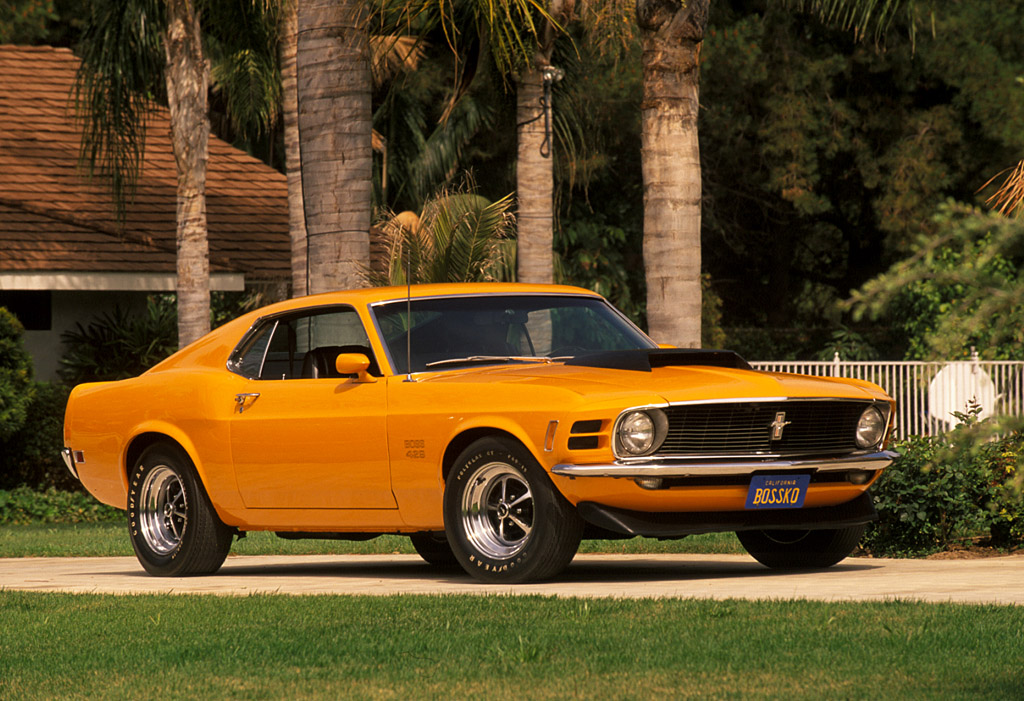 The 1970 Ford Mustang Boss 429 was underrated at 375 hp but actually developed over 500 hp, with stock examples capable of quarter-mile times under 14 seconds and mildly modified versions easily dipping into the 12s. Learn more…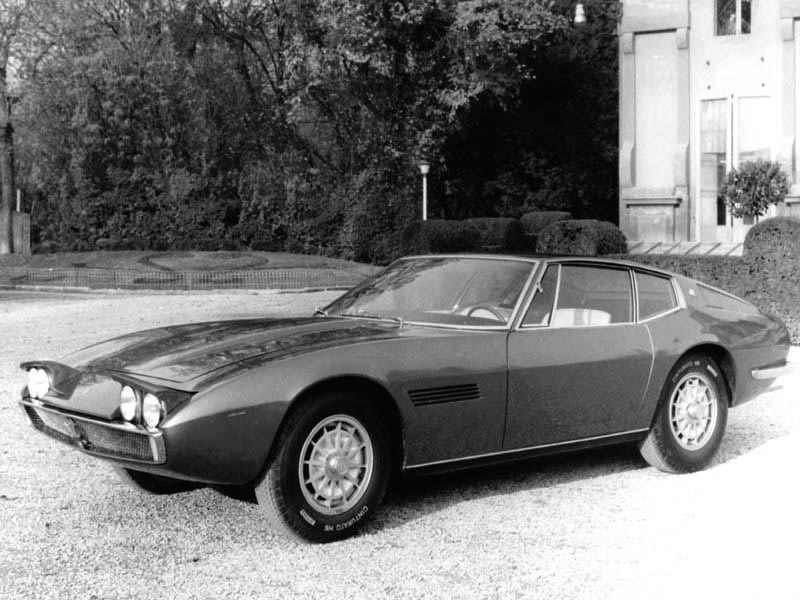 A true thoroughbred GT, it was powered by a 4.7 litre engine developing 315 hp. The dry-sump twincam V8 engine with four twin-choke carburetors differed from that used in the Mexico and Quattroporte of the same period, which followed a wet sump design. Learn more…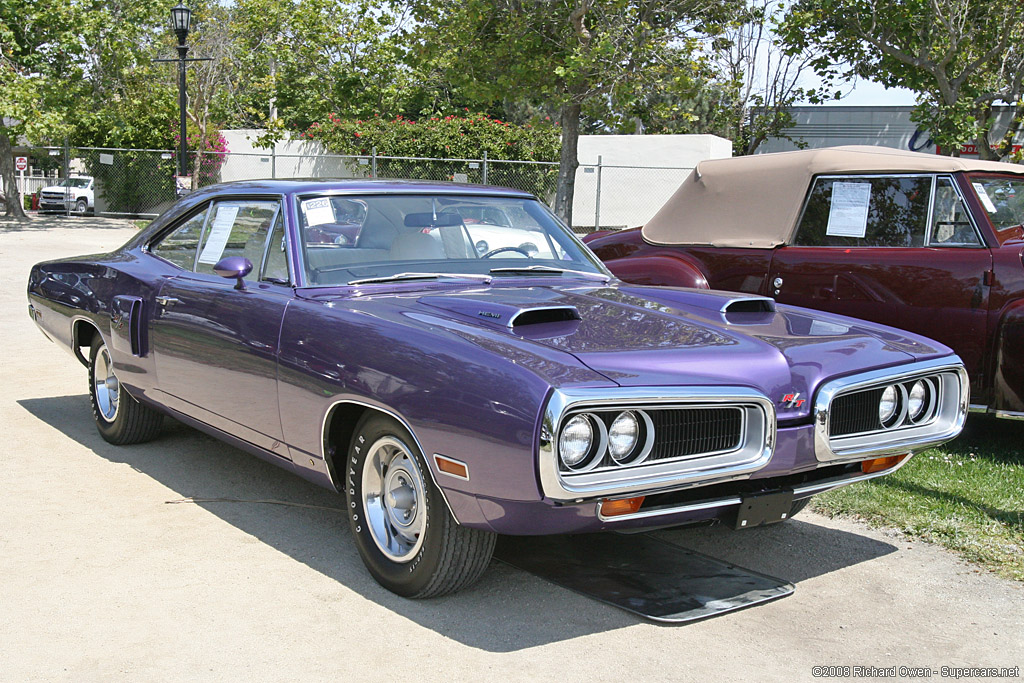 If customers didn't want the flashy Super Bee package, Dodge offered the Coronet R/T as a version of the Coronet 500. Naturally a HEMI engine was offered and it became the ultimate version. Learn more…