As someone who experienced a good chunk my adolescent years in the early 2000s, this decade is up there as one of the most memorable, and certainly the most influential when it comes to cars. In terms of becoming an automotive enthusiast, these were the formative years that would go on to put me on a trajectory where I would eventually be writing this very article as a contributor for supercars.net!
Suffice to say, this list is very special and personal to me, and that certainly wouldn't have been the case if not for some of the most outstanding cars being produced during this decade. In my opinion, this time period was the heyday of Japanese sports cars – I don't think I'm alone in this sentiment, as there are countless pop culture, social media and grassroots references to support this theory. Don't worry; I've made many picks from both sides of the hemisphere, as there were great products coming out of Europe and North America too.
Even today, I would reckon that every single car that has made it onto this list continues to remain in high (and often increasing) regard. More than 20 years on, they've all become iconic cars and many of them are more relevant today than ever before. This is reflected in the highly inflated values seen for these cars on the used market, with many models going for near-or-above brand new MSRP, even after adjusting for inflation.
Here's the shortlist of 10 such cars, which we have curated:
Honda S2000

For many years, Honda's beloved roadster held the distinction of producing the most hp per liter of any car on the planet, via its F20C engine. Despite being a convertible, the S2000 is renown for its rigid chassis which helps to provide one of the most raw driving experiences one can have in a production road car. The slick 6-speed manual – the only choice of transmission – was a perfect match to the car's 2.0L VTEC powerplant which produced 240 hp and revved all the way up to 9,000 rpm.
Later variants of the S2000 featured a strokered 2.2L engine which delivered more power in the lower rev-range and had slightly shorter gearing to improve acceleration. The Honda S2000 embodies everything that is awesome about a naturally-aspirated sports car that is built around the driver; and now, many enthusiasts and collectors alike are seeking to own their piece of its brilliant history.
Chevrolet Corvette Z06 (C5 & C6)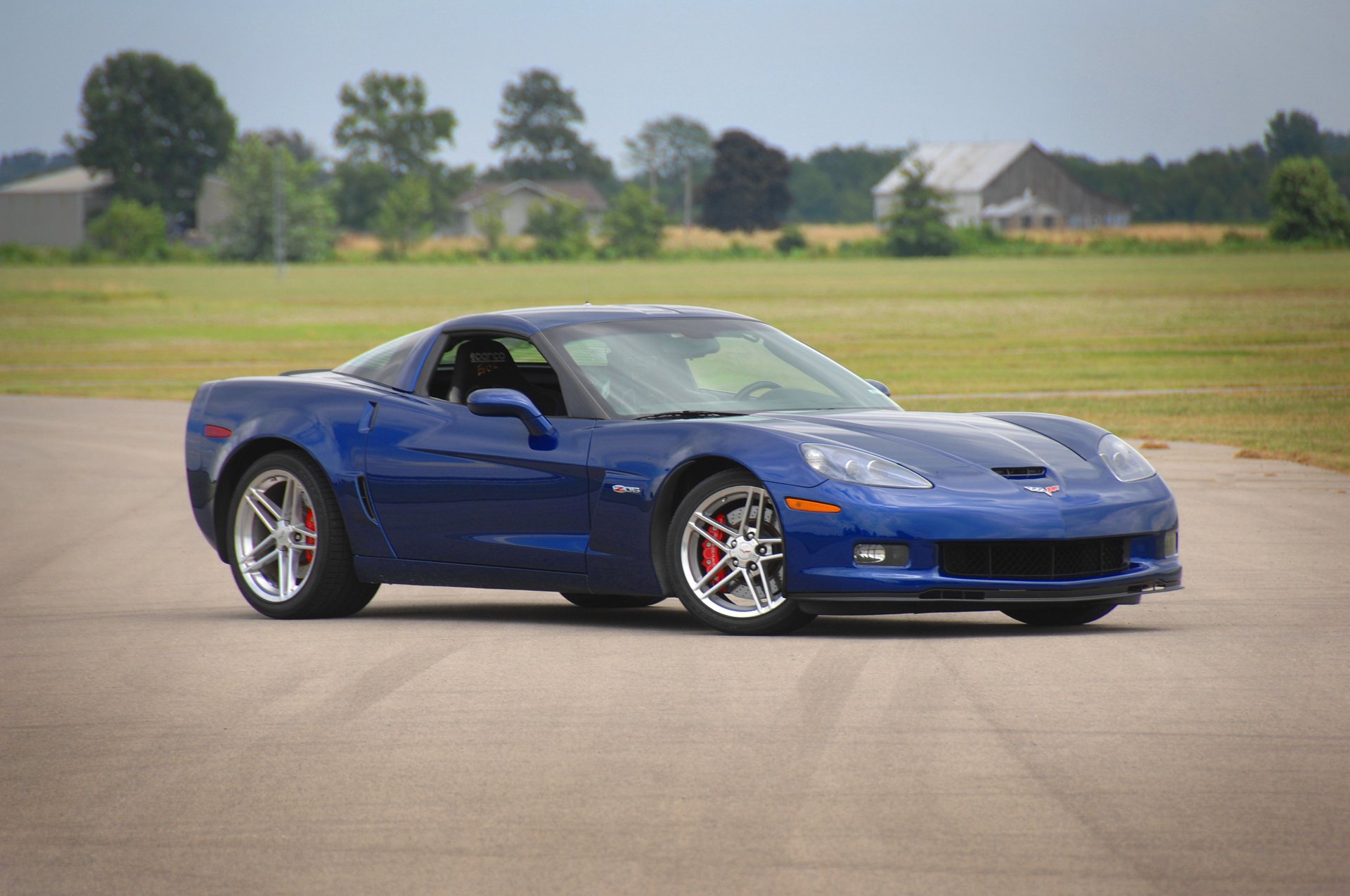 Chevy's Corvette has a storied history, and the C5 (1997-2004) and C6 (2005-2013) models have almost an equal share of playing time in the 2000s decade. The C5 Corvette Z06 was introduced in 2001 and produced 405 hp from a 5.7L naturally-aspirated V8 LS6 engine. The C5 has aged well, and is considered by many in the motorsport community to be one of the best "budget race cars" you can buy today. The C6 Corvette Z06 arrived as a 2006 model, and is most renown for its 7.0L naturally-aspirated V8 LS7 which produced 505 hp.
To this day, the C6 remains the most powerful naturally-aspirated engine Chevrolet has ever assembled – as next-gen Z06 engines would go on to be supercharged – making it the darling amongst Corvette enthusiasts.
Nissan Skyline GT-R (R34)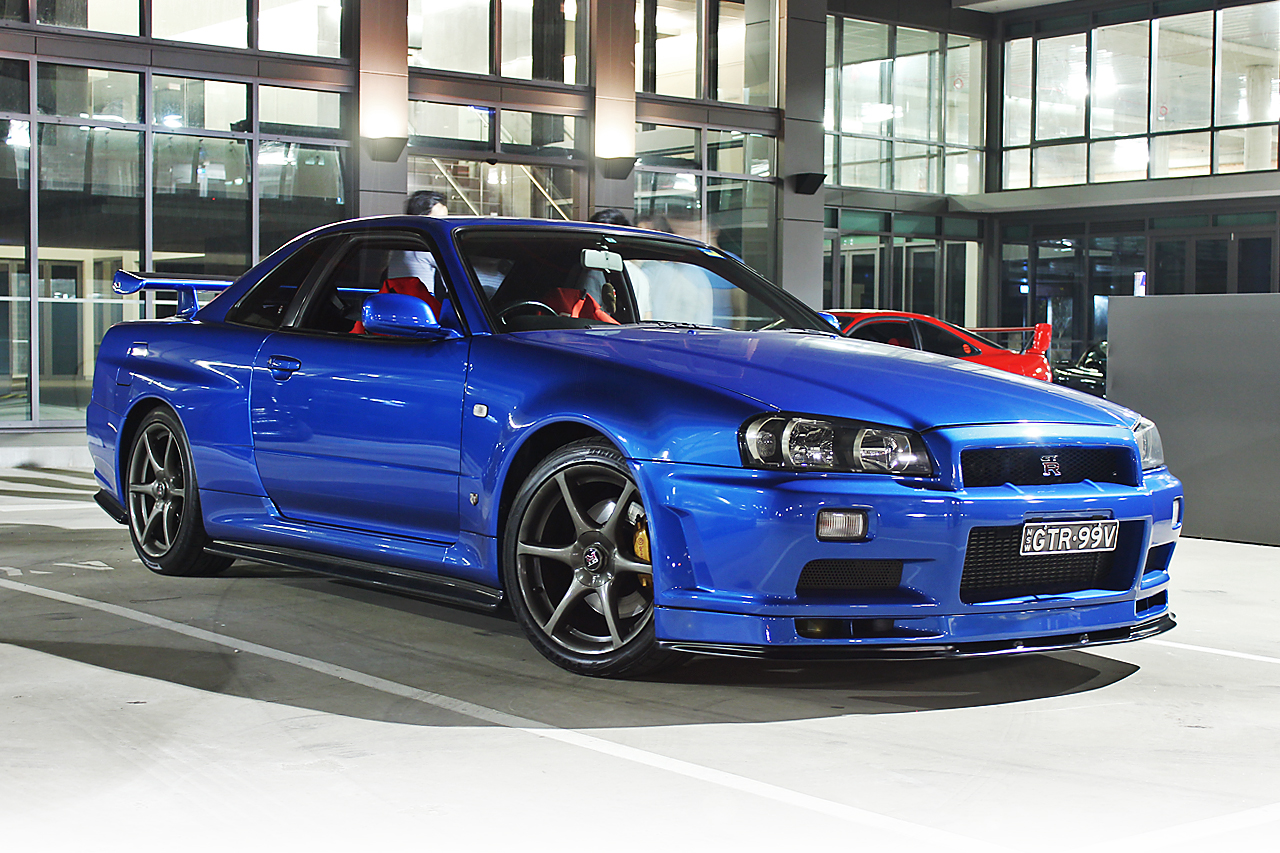 As far as pop culture icons go, the Nissan Skyline GT-R has cemented a reputation as one of the world's most revered automobiles. Whether you're a young teenager who has only been able to experience one through your favorite video game, or a wealthy car collector looking to add a unicorn to your garage, the R34 (1998-2002) Skyline GT-R in particular, checks everyone's boxes.
Some would argue that the Skyline GT-R only gained international recognition thanks to the "Fast & Furious" movie series, but those into JDM car culture or motorsport were well aware of "Godzilla's" credentials well before the silver screen event.  The Skyline GT-R produced 280 hp (which could easily be tuned to much, much more) from a twin-turbocharged RB26 engine and featured an all-wheel drive system with HICAS, allowing it to become a dominating force on both circuits and mountain roads alike.
BMW M3 (E46)
The E46 (2000-2006) BMW M3 was in a league of its own: it possessed the chiseled good-looks that older and less handsome E36 never had, and didn't have the bubbly-like demeanor of the E90. Add to that, an iconic inline-6 engine that was lighter (and in my opinion, has more character) than its successor's V8, and you have a truly balanced and pure driving machine. The E46 also had mechanical steering, but would forgo most of the electrical helpers or 'nannies' that the later generations of M3 cars would have as standard.
It was more advanced than the E30 that came before it, and not as bloated as its successors. It was the ideal concoction of luxury and raw driving purity. It had the best of all worlds; and that's why we believe that the E46 is the perfect M3.
Mazda RX-7 (FD3S)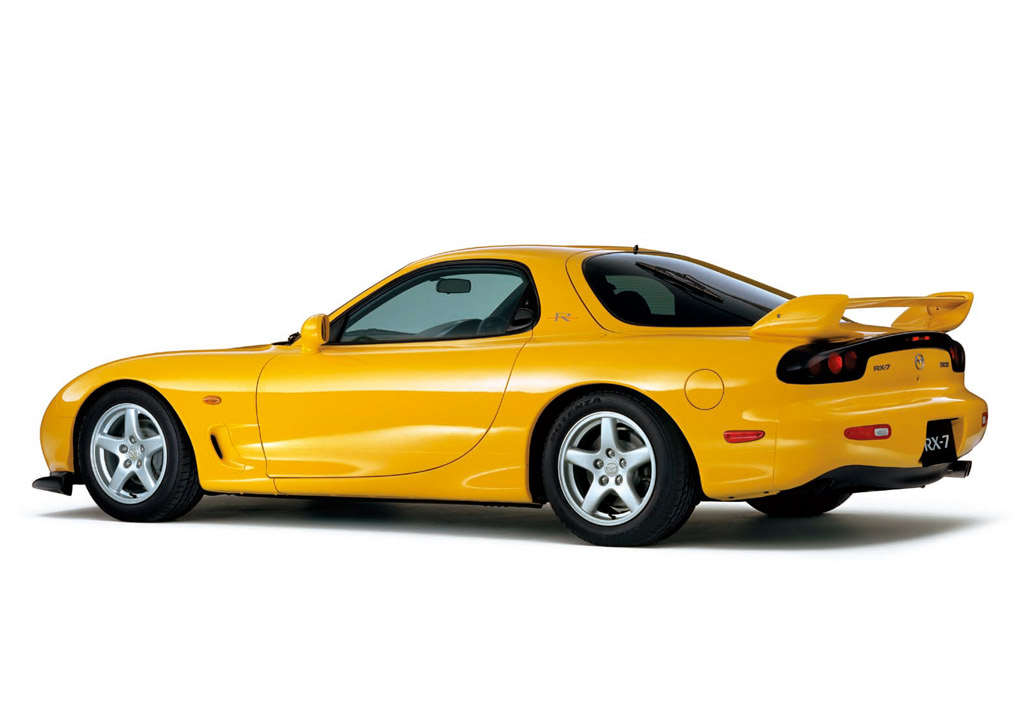 Epitomizing rotary performance, the FD (1992-2002) Mazda RX-7 is one of the planet's most famous automobiles, particularly amongst JDM car enthusiasts and the broader tuning community. While spending most of its life in the 1990s era, the FD3S cuts a very modern silhouette for its age, featuring just the right amount of curves and bulges which helped to create its timeless design – even during a period when "boxy" looking cars were the more predominant template.
In that sense, the RX-7 is often perceived to be a 2000s era car, which speaks volumes of its credentials. Of course, it's engine was revolutionary too, with the 2-rotor twin-turbocharged 13B-REW engine becoming popular for its performance potential and unique personality.
Honda NSX (NA2)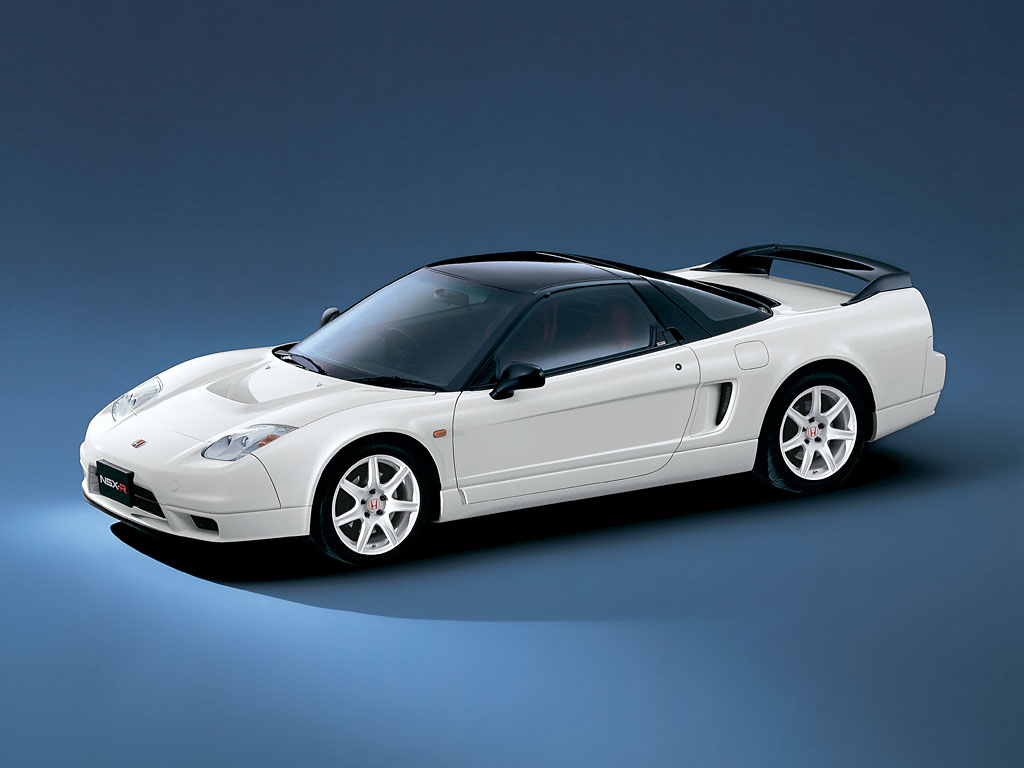 When the NSX was first introduced to the world in 1990, it sent shockwaves throughout the automotive dimension, pioneering an unprecedented amalgamation of characteristics and engineering principles. At a time when the words 'supercar' and 'reliability' couldn't be spoken in the same sentence, the formula Honda used to create the NSX resulted in a vehicle that was truly unique for its time – it had all of the desirable characteristics of a supercar, but was packaged with the same reliability, build quality and sensibility of a Honda Accord.
Shortly after the NA2 facelift in 2002, Honda released a Type-R version of the NA2 NSX which was exclusive for MY2002 and for the Japanese market only – just like it did for the NA1 NSX in 1992. By this time, the Type-R moniker had become the official signature of ultimate Honda roadcar performance, and the 2002 Honda NSX Type-R (officially abbreviated to NSX-R on this occasion), certainly lived up to its badge.
Lotus Exige (Series 2)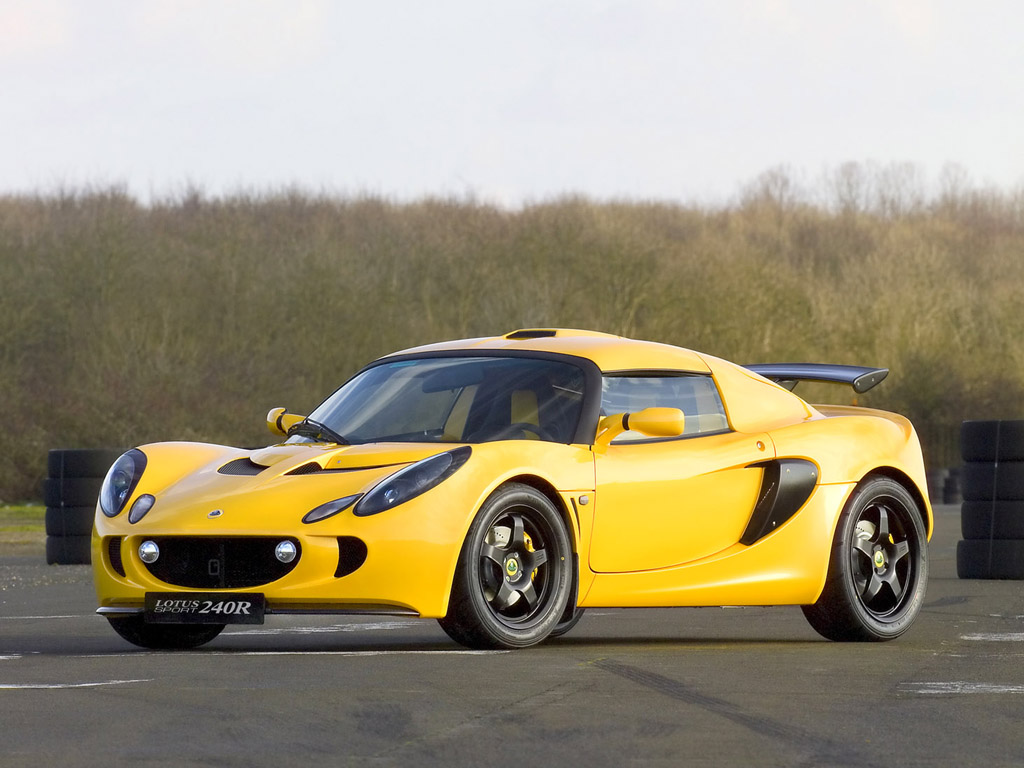 If you ever want a true track car, any Exige model is a great choice. Fun, playful and seriously quick, it will trouble almost any exotic (old and new) on more technical circuits. The Exige was updated to the 'Series 2' beginning in 2004 and received a 192 hp Toyota Celica engine and 6-speed manual gearbox. As for chassis, the Series 2 Exige rides on a 10% stiffer suspension setting than the Elise 111R. But most significant, is the adoption of Yokohama A048 semi-slick tires, helping the new Exige corner quicker and flatter than the Elise.
It wasn't just track driving that improved, with the Series 2 Exige cars also being more comfortable and smooth on regular roads too. As expected, several updates were made during the the 7-year production run, including the release of over a dozen special edition and limited edition cars.
Dodge Viper ACR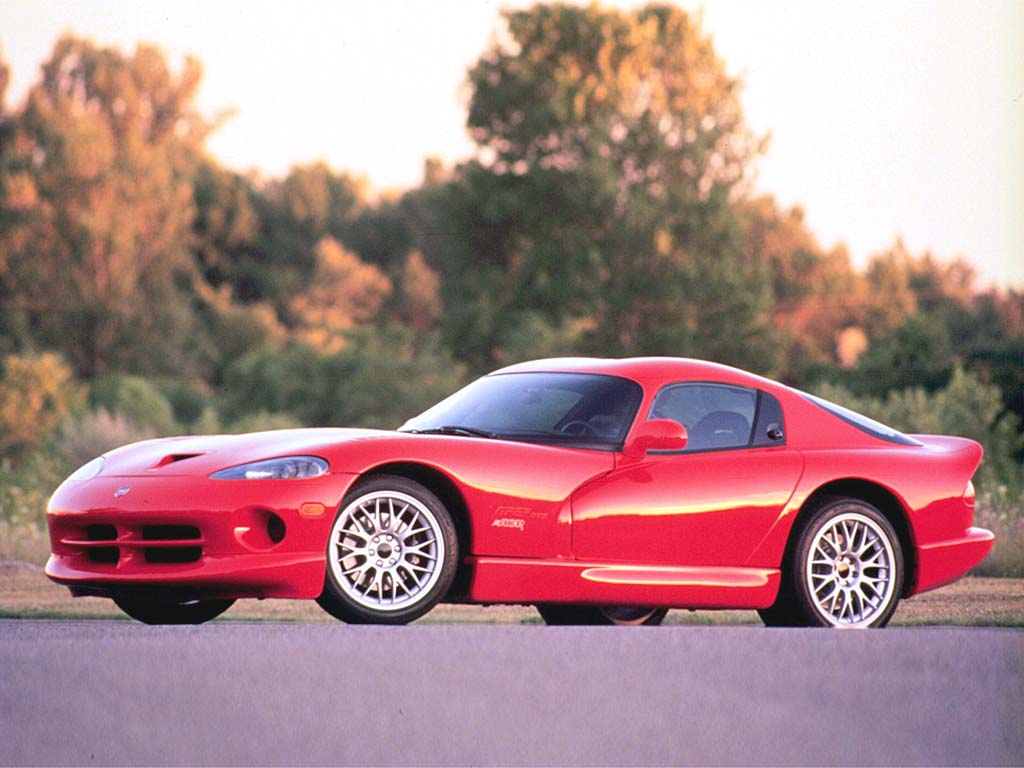 Even if the Dodge Hellcat is hogging all the headlines these days, there's always something you have to admire about the lunacy of having a two-seater sports car powered by a naturally-aspirated 8.4L V10 engine. No, the Dodge Viper doesn't do subtlety very well. Yes, it does happen to fall under the 'Old Testament' definition of awesome. With 640 hp and 600 lb-ft of torque being produced from that colossus of an all-aluminum engine, the Viper has the exhaust note of a semi-dormant volcano.
It would make absolutely no sense at all if it wasn't just so damn fast. Variants such as the SRT-10 and ACR-X took the road-going version of the car to the next level, with the latter being a turn-key, non-street legal race car which participates in Viper racing leagues around the world.
BMW Z8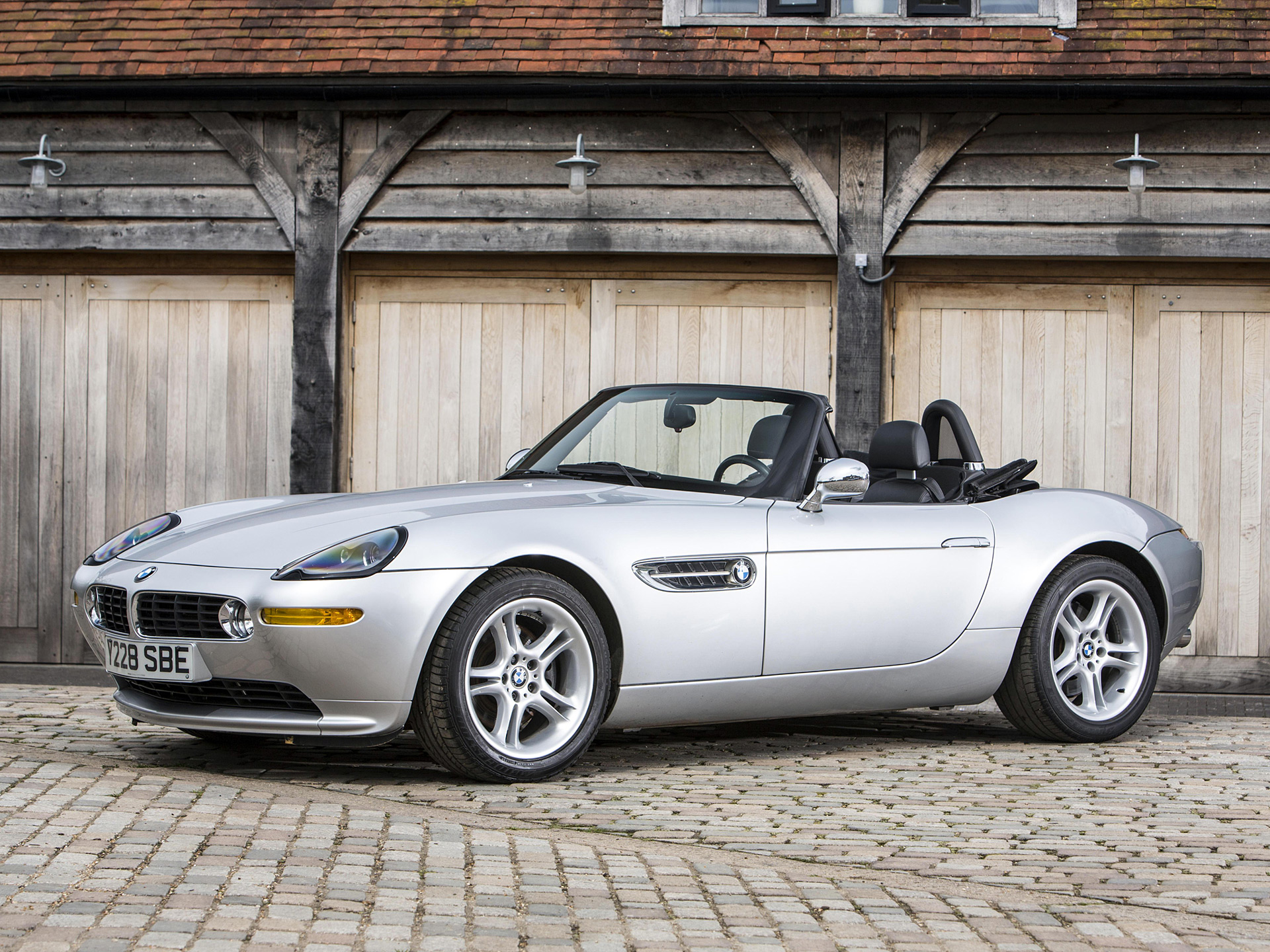 The new millennium super roadster: The BMW Z8. With breathtaking looks and classic proportions, the BMW Z8 was presented the beginning of 2000 as the latest addition to the portfolio of sporting two-seaters. The Z8's appearance is as equally thrilling as its trendsetting chassis structure, this being a self-supporting aluminum frame called 'space frame'. This is wrapped in a sleek body shell featuring screw-on components.
Under the bonnet there is a high-performance V8 sports motor displacing five liters. Impressive power of 400 bhp is transmitted to the wheels by a six-speed transmission. Today, the BMW Z8 has become a bit of a unicorn car with a cult following of wealthy collectors. Most examples are going for around US$250,000 on the used market – almost double the brand new MSRP.
Porsche Boxster (986)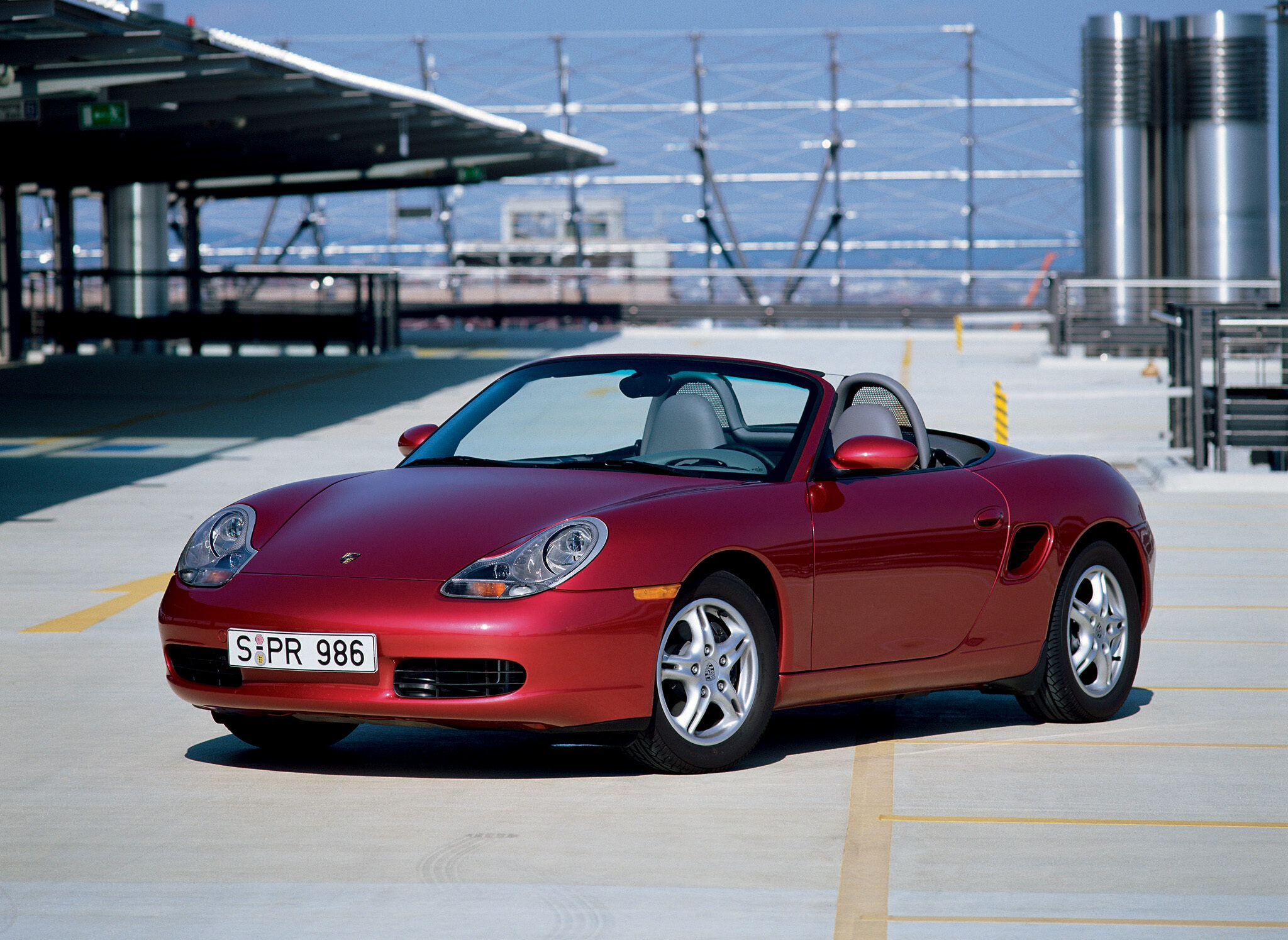 The Porsche Boxster (986) was introduced in late 1996 and would be produced until 2004. The car featured a water-cooled, 2.5L flat-6 engine rated at 201 hp. A mid-engine layout provided the Boxster with a low center of gravity, near-perfect weight distribution, and neutral handling. It also shared many of the same body components as the new 911 including the same bonnet, front wings, headlights, interior and engine architecture.
In hindsight, the Boxster was the right car, at the right time, for both enthusiasts and for Porsche alike. It quickly became a hot seller and steadied the ship at Porsche, broadening the brand's appeal to the mass market and helping to establish the foundation upon which it is so successful today. Reviewers gushed that the car was near perfect.