Top 10 Supercars Of 2016 – The Coolest, Best & Most Exciting Cars In The World This Year
As we approach the end of the year it is time again to look at the cars we lust over, the ones that made our automotive year. These are the best cars of 2016. As always we mainly focus on the best supercars of 2016 and our tastes are typically exotics and the top end of the market. Over the years however our definition of a supercar has broadened, and as long as a car is "super" then it is eligible. It could be an entry level sedan that is a driving masterpiece or even a concept that wows us at a show, as long as it is awesome then it counts.
There have been some magnificent cars launched in the last few years and 2016 was no different. First up let's talk about the Veyron replacement, the Bugatti Chiron. At the world premiere Bugatti president Wolfgang Dürheimer declared "With the Chiron, we will make the best significantly better." Never a company to do things by half-measure, expectations for Bugatti's world-beating hypercar were astronomical – but how do you follow up the fastest, most prestigious production car ever made?
OK, as we said this was not an easy one. The R8 V10 Plus is staggeringly competent, but those looks, while impressive, just fail to inspire or tug at the heartstrings. It makes our list however because for some people you need a car that does it all supremely well without all the fanfare. The NSX, too, is a technical masterpiece but somehow lacking in the childhood-poster, car-of-your-dreams stakes yet if you had to choose a supercar to drive everyday and then hammer on weekends, its a touch car to look past.
Our personal favorites this year? That's easy, it is definitely the Porsche 911 R and the McLaren 675LT Spider. Both cars are the right balance of insane speed with enough theatrics thrown in to get the blood pumping at any speed. Ferrari's 488 is also up there this year as is the Huracán 580-2, both cars with jaw-dropping looks, ear-splitting soundtracks and a commitment to joyous driving experience and truly blistering performance in equal measure.
Enjoy our best supercars of 2016 list and we will see you again next year.
Related: Don't forget to check out all our best supercar lists for more insanity.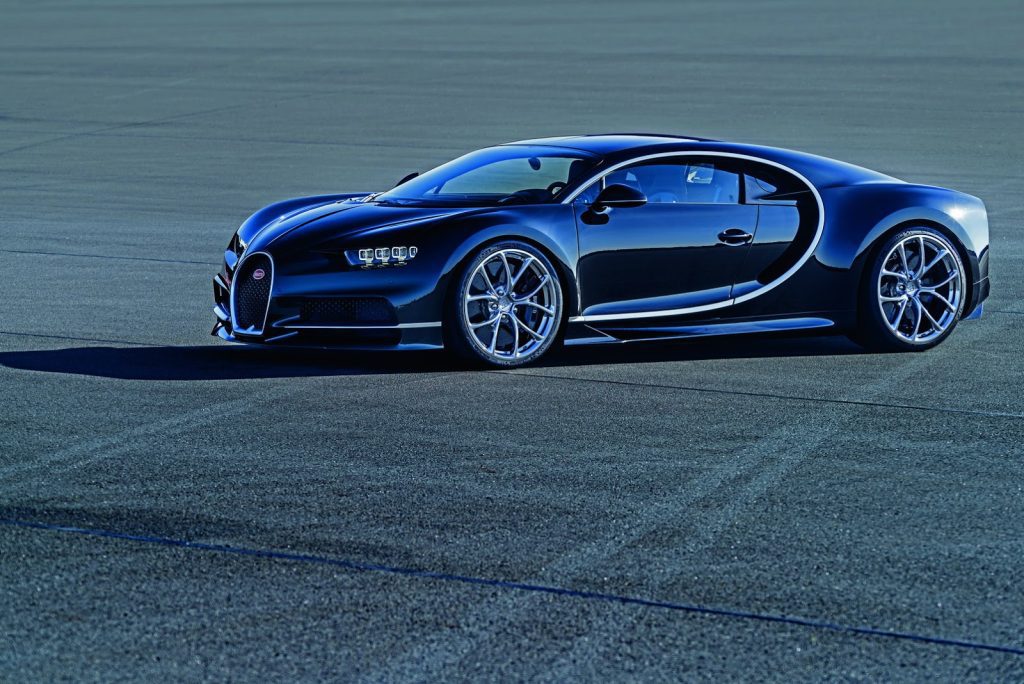 With great power comes great responsibility
Power is required to build a machine capable of the sort of speeds Bugatti had targeted with the Chiron. A lot of power. The Chiron engine is based on the 8-liter W16 from the Veyron SuperSports. The upgrades to the engine now mean the engine gets 1,500bhp and 1,600 nM of torque – available throughout the range from 2000 to 6000 rpm. Asking for a car that does everything comes with its own price tag however, and for a car that's all about being an absolutely dominating top trump card made real the price is fitting; the Bugatti Chiron costs $3 million. Learn more….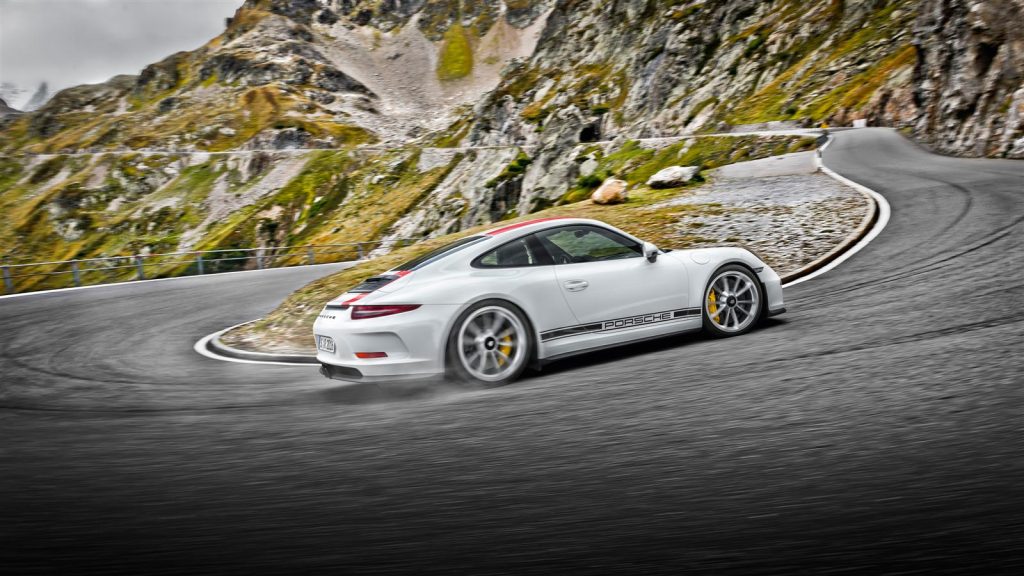 493 bhp naturally aspirated flat six + manual gearbox = perfect
The premise for the 911 R is to celebrate Porsche's motorsport triumphs of the past, taking elements of the original 1967 car and remixing them in a modern 991. To that end, the outside is plastered with logos running along the doors and stripes running the length of the car, which can be red or green in tribute to the racing livery of the cars of the '60s. There's no wing over the engine compartment, in its place is an air-intake grille adorned with a 911 R badge which is a homage to the original.
This isn't just a paintjob-and-price-increase tribute edition. The R sits 44mm wider than the Carrera, with bodywork taken from the track-focused GT3. That stylized engine compartment conceals the 4-litre, naturally aspirated six-cylinder lifted directly from the GT3. In the cabin things get better still, as Porsche have gotten rid of the roll cage to save weight and fitted this car with a 6-speed manual gearbox.
All of which comes together to create a fanatically engaging experience for any owner who managed to pick up one of the 991 examples produced. 493 bhp, 339 lb ft and a kerb weight of just 1370kg mean that the R has the prowess to match the heritage, and with less sound deadening in the cabin, the 911 R promises smiles-per-miles-per-hour from 0-60 in 3.8 seconds and all the way to over 200mph.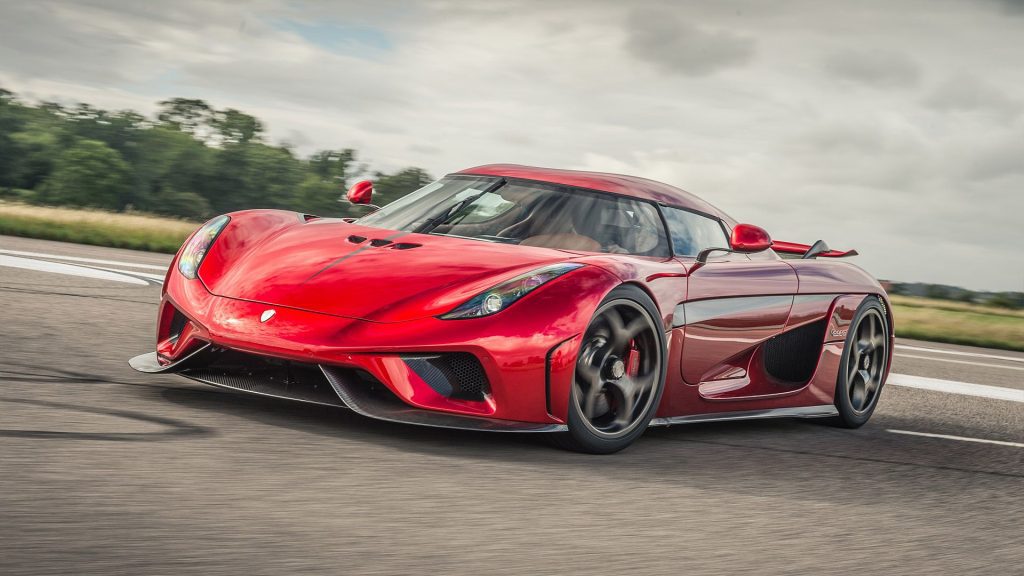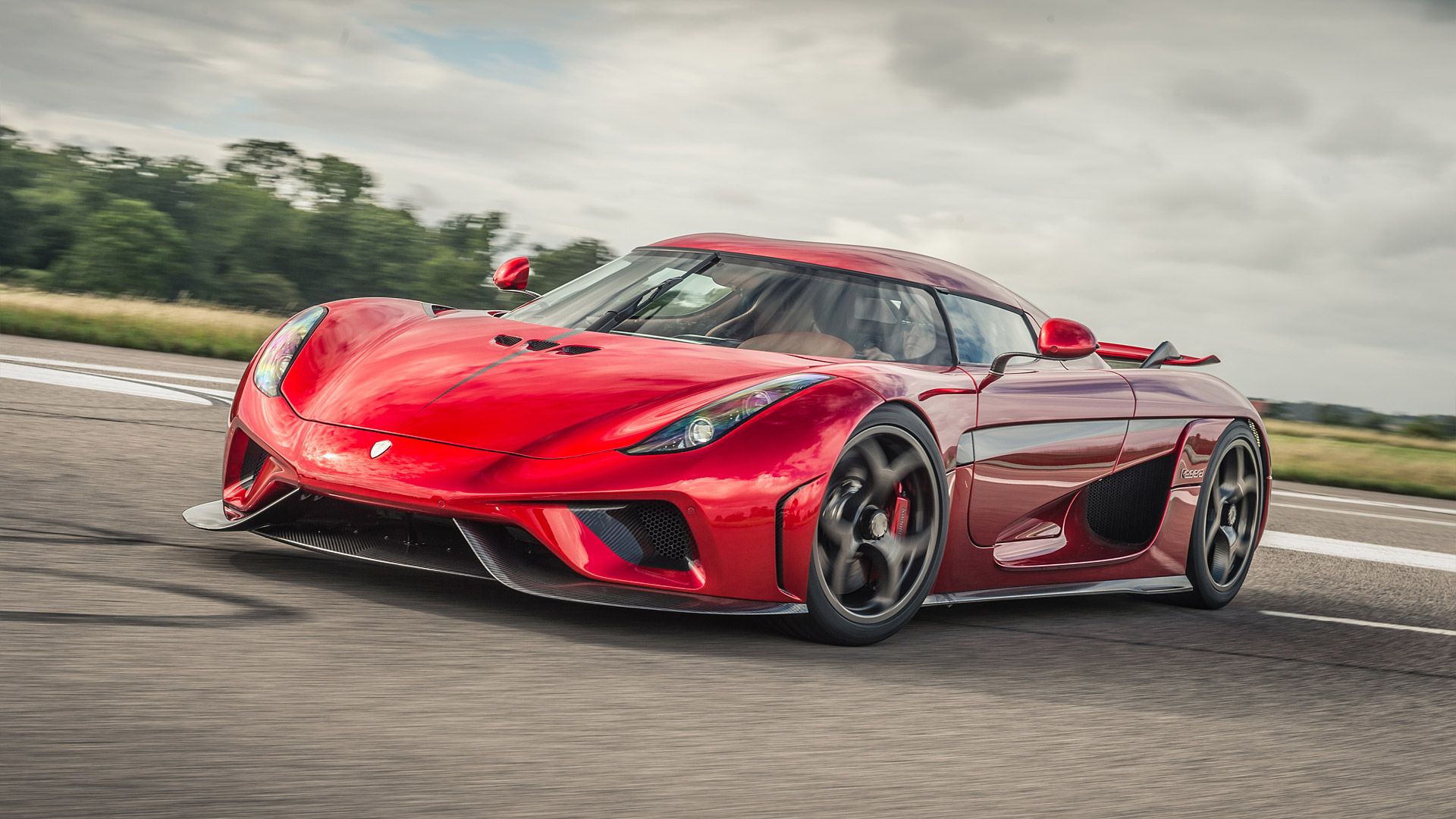 Koenigsegg goes hybrid
The 2016 Koenigsegg Regera is definitely one of the hybrid supercars. Koenigsegg launched at the 2015 Geneva Motor and since then it generated too much hype among many car lovers and enthusiasts. As we got used to by this manufacturer, the exterior of 2016 Koenigsegg Regera is definitely one of the hybrid supercars. is made in "batmobile manner". Its appearance is very futuristic and for sure it won't leave you indifferent. The basic design is not too much different from previous models and we can say that's a good thing. Learn more…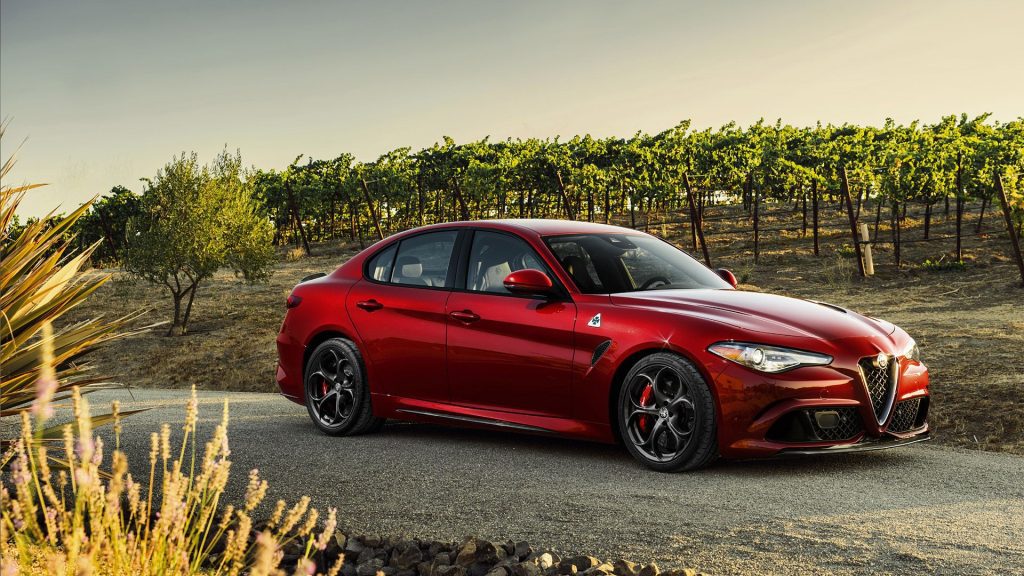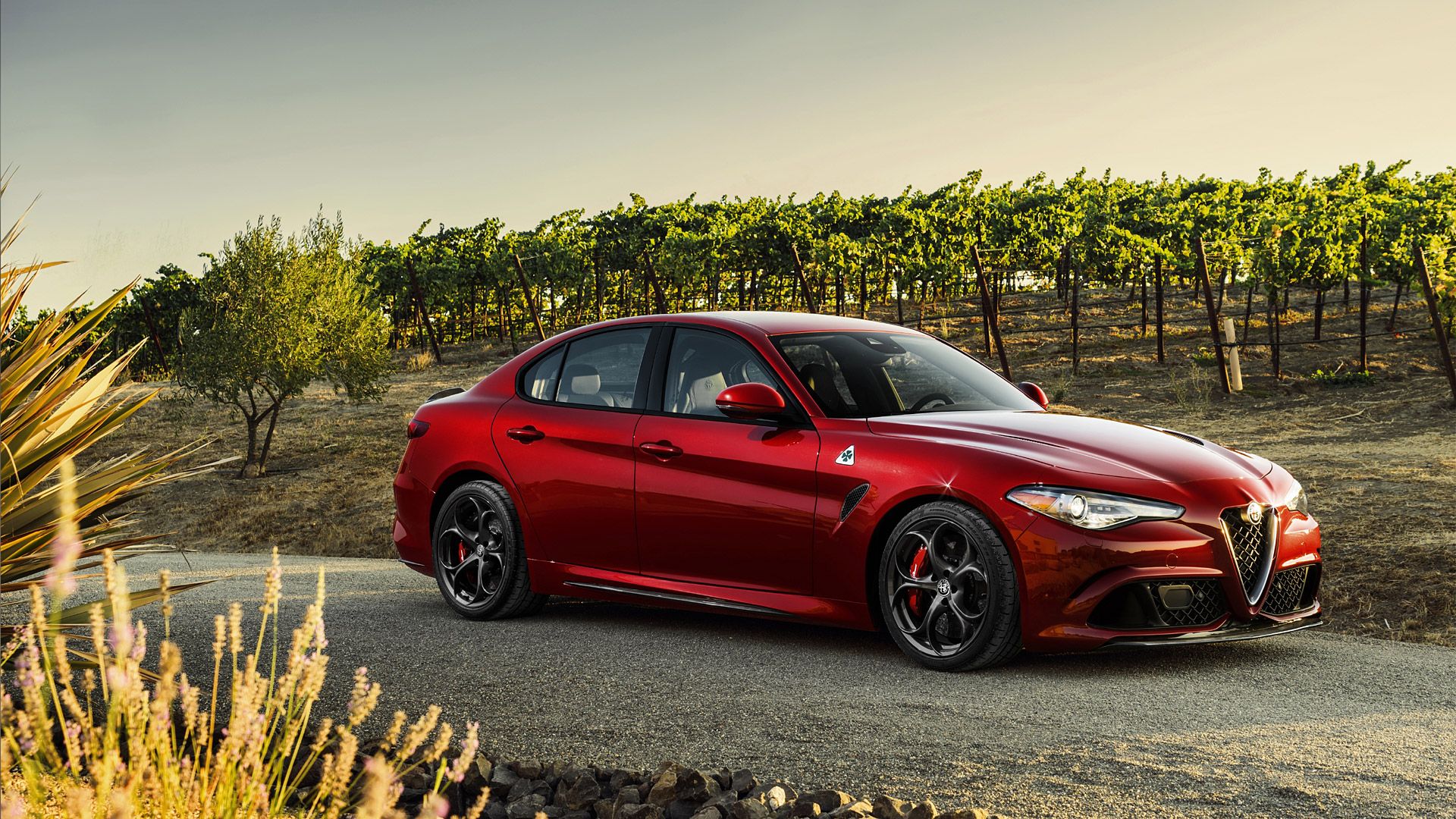 Better than the BMW M3 & AMG C63
It's hard to argue with the supercar credentials of an Italian car with a 503bhp, 2.9-litre V6 designed by ex-Ferrari engineers, and yet the Quadrifoglio has four doors, seats five and has a boot to boot. It matches the Focus RS on practicality and, thanks to the marque's motorsport heritage and Italian bloodline, meets the 675LT in the desirability stakes. And it does 0-60 in 3.9 seconds, tops out at 190mph – proper supercar performance figures. Learn more…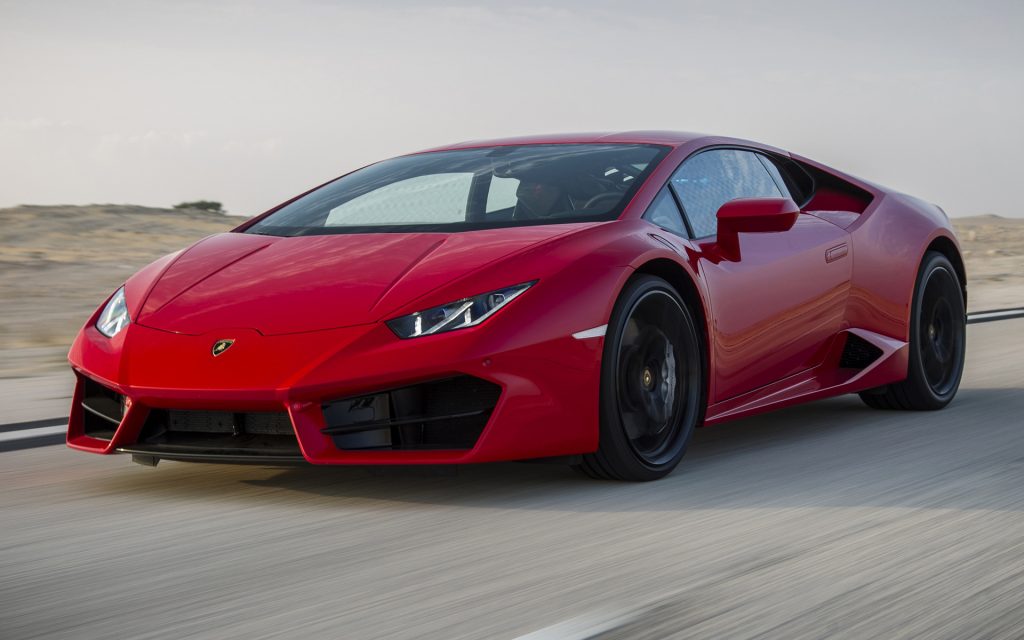 It's a rear drive Lamb0, what's not to love
The new Lamborghini Huracán 580-2 manages it marvelously. It strikes a perfect balance between raw supercar aggression and daily livability. It's different from many other Lamborghinis in that all of its 573 horsepower goes to the back wheels rather than to all four wheels. Learn more…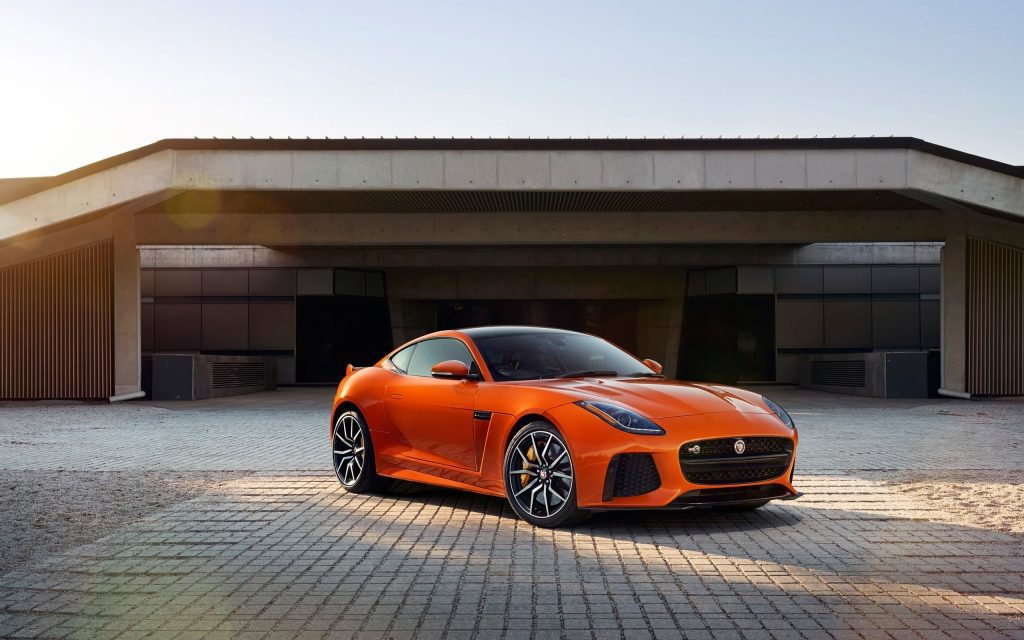 F-Type SVR
Most potent F-type so far
At the Geneva Motor Show in March 2016, Jaguar unveiled the F-Type SVR. Available in both coupé and convertible body styles along with having all-wheel-drive, it features the same 5.0-litre supercharged V8 engine from the V8 S and R, but has a maximum power output of 575 PS (567 hp; 423 kW) at 6,500 rpm and 700 N⋅m (516 lb⋅ft) of torque at 3,500-5,000 rpm, the car can accelerate from 0–100 km/h (0–62 mph) in 3.5 seconds and to can attain a top speed of 322 km/h (200 mph), making it the first Jaguar road car since the XJ220 to reach 322 km/h (200 mph). The SVR convertible can attain a top speed of 312 km/h (194 mph).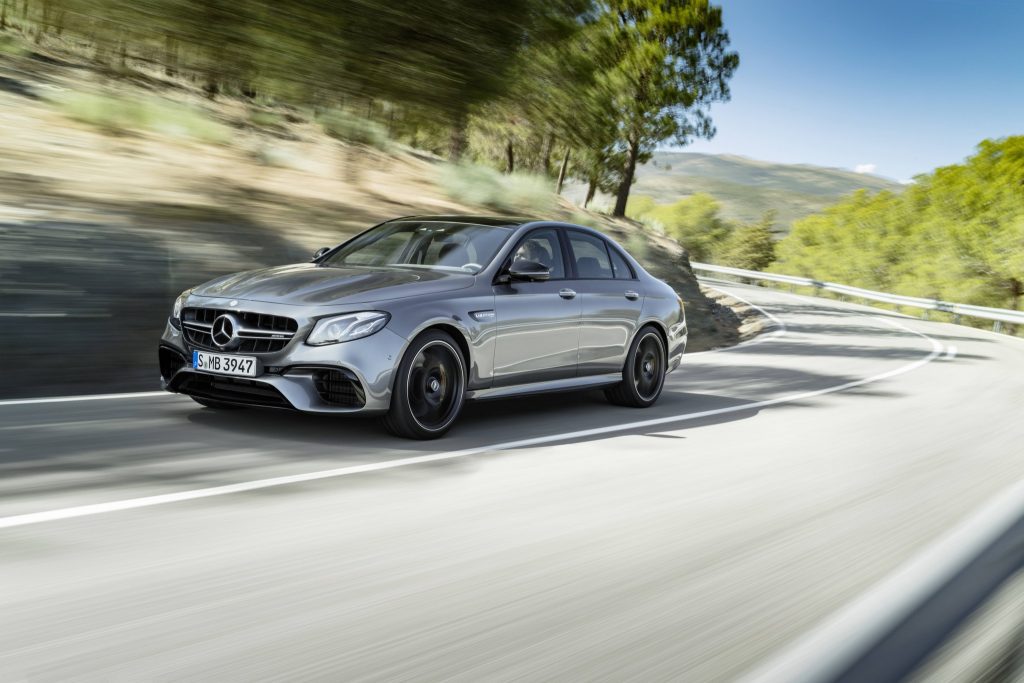 604 bhp and 627 lb ft of torque for the kids school run
On the outside, it is refined and crisp, like a very expensive, sensible suit, a much more mature proposition than the Charger's wayward ways. Push the right buttons though, and the 4-litre biturbo V8 can sing and dance with the best of them. In glorious S iteration, power is up to 604bhp and 627 lb ft of torque, meaning this 4-door saloon will hit 62mph from a standstill in 3.4 seconds – proper supercar territory. Intelligent 4Matic+ all-wheel-drive means it'll hang on in the corners too, though at the touch of a button this juggernaut will oblige all your maniacal, tyre-shredding fantasies thanks to a drift mode setting that sends all the power through the back wheels.
Learn more…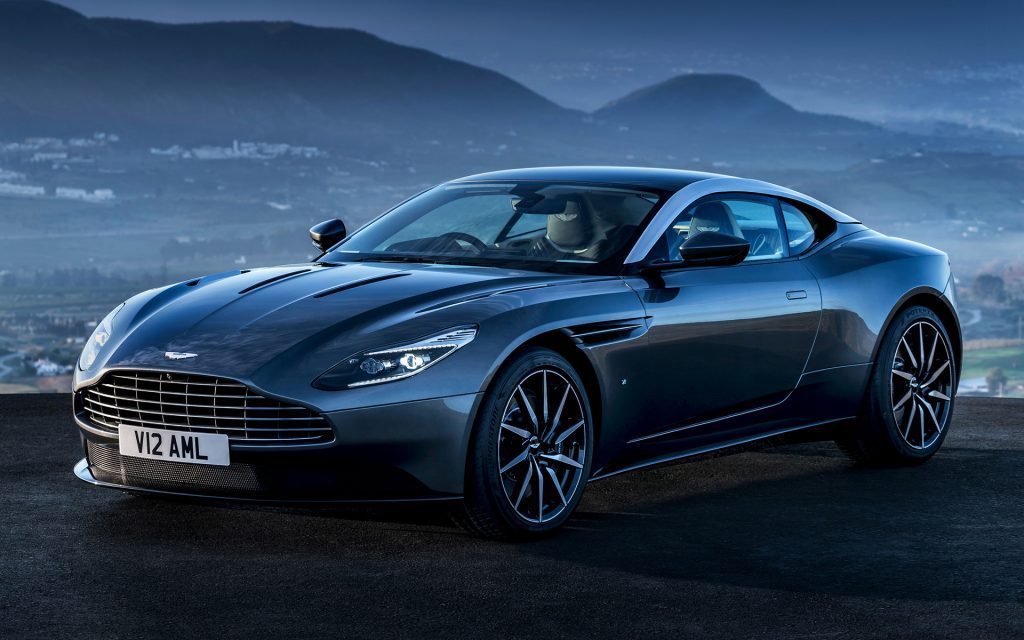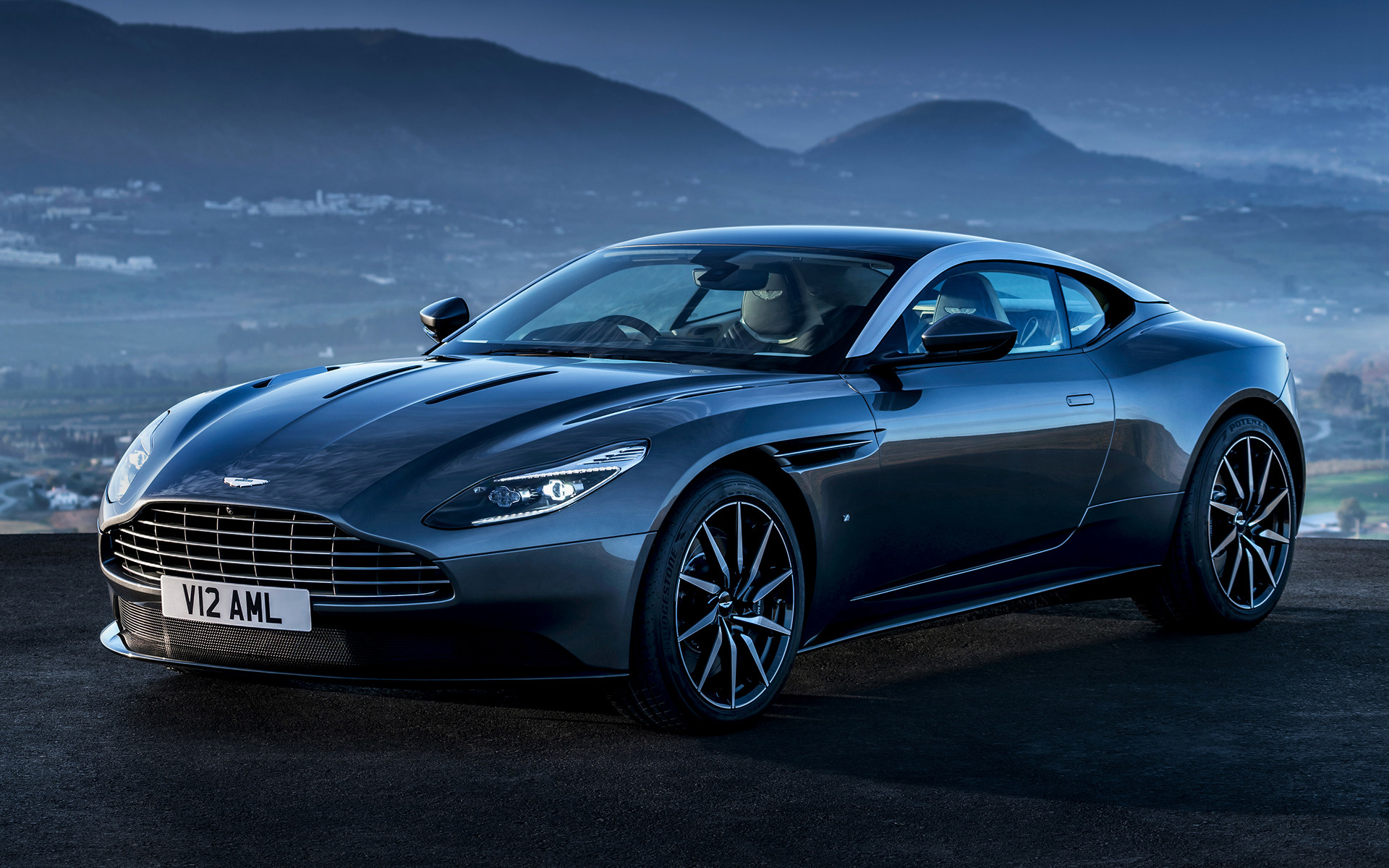 Stylish and sexy GT from Aston
We're not far away from the launch of the new DB11 and all over the country there will be people looking forward to a very special delivery. Expect a 5.3-lire V12 engine and twin turbochargers on board, as well as an eight-speed gearbox. I'm going to admit; Aston Martin has often been a little more style over substance. And from my experience, there has always been the slight element of drifting – especially in wet conditions. Still, it's nothing a set of winter tyres won't sort out, and the beauty is something else. The new DB11 has certainly caught my eye – now all I need is the £150,000 to place an order. Learn more…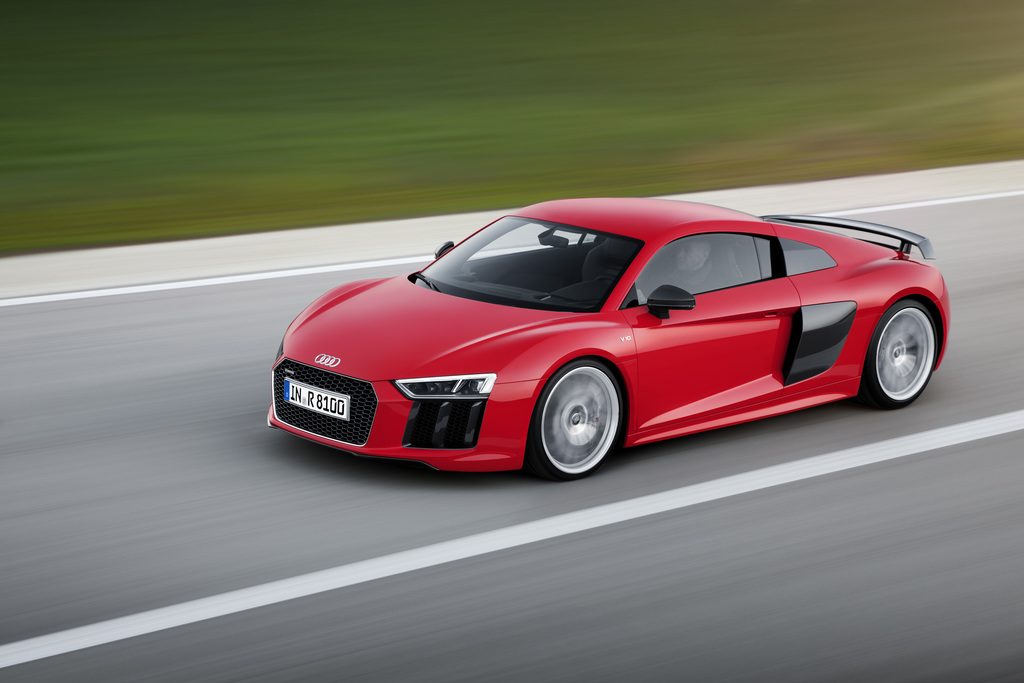 200 mph in a naturally aspirated V10
The original R8 surprised the world when it came out, providing genuine 911-baiting performance with a dash of Quattro sensibility giving a bit more security at the limit. When Audi removed the original 4.2 V8 and replaced it with the 5.2 V10 from the Gallardo, bringing power up from 420bhp to 525bhp things got even better. This 2nd generation R8 is only available with a high-revving V10 engine, and if you opt for the lurid blood-orange "Plus", power is up to 602 bhp, with Audi shrugging off the trend for turbocharging in favour of its own FSI technology. Combine this with the Quattro four-wheel-drive and innovative part-carbon-fibre-part aluminium construction, and the V10 Plus will catapult you from 0-60mph in just 3.2 seconds and on to a top speed just north of 200 mph. Styling is a tad on the conservative side, and although those trademark R8 "sideburns" remain they have been somewhat toned down, no longer dominating the car's styling as they used to. All in all, the R8 V10 Plus is a phenomenal car to own and live with, but will it seem a tad on the safe side in this lineup? Learn more…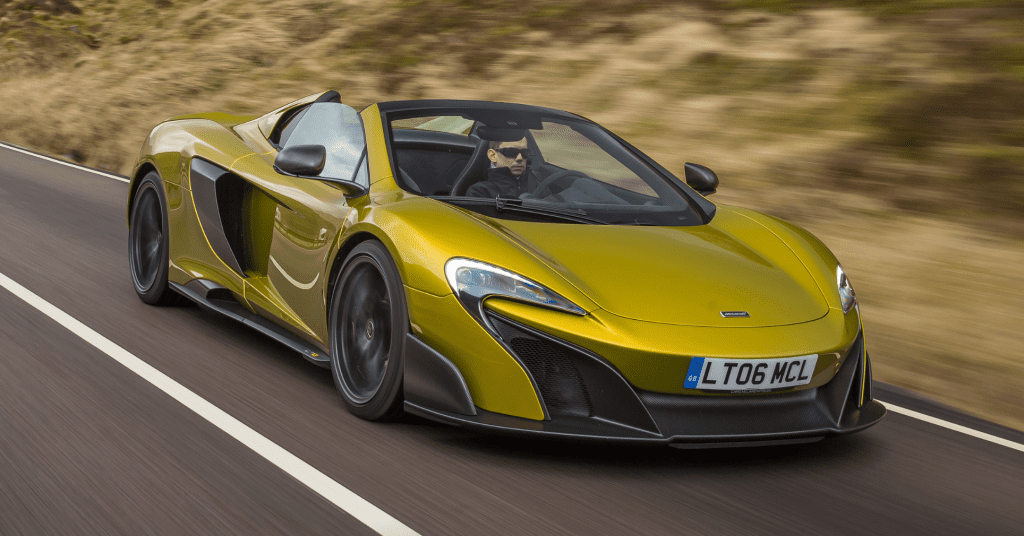 The most track-focused McLaren
Undoubtedly the apple of many petrolheads' eyes this year – it's adorned the pages of the supercar mags and car spotters' camera phones alike – the 675LT was born out of McLaren's obsession with making every little detail just a teeny bit better. Starting with a 650S, McLaren's engineers put what is already a staggeringly good supercar through the ringer, with the 675LT the result of their efforts.
Building on the successes of the former car, the 675LT features the same 3.8-litre turbocharged V8 but with many parts swapped out for bits and pieces from the P1, bridging the gap between super- and hypercar. Dry weight is down a full 100kg on the 650 S, while power is up to an ominous 666bhp and 516 lb ft of torque. 0-60 mph is dealt with in just 2.9 seconds, 124mph is reached in a frankly astonishing 7.8 seconds, before the coupe tops out at 205mph.
While McLaren's fettering with the 650S has honed that car's performance, it's also blessed the 675LT with a much more involving drive. Where the previous car was cold and geared only towards the technical pursuit of shaving milliseconds off track times, the LT brings the driver back into the process, without affecting the considerable talents of the original.
It's the Spider that impresses most of all though. Removing the roof from the 675LT may have added 40kg to its kerb-weight but performance is near enough identical, while the option of adding miles of sky add to the sensational driving experience is more than enough to convince that the Spider is the one to have. Learn more…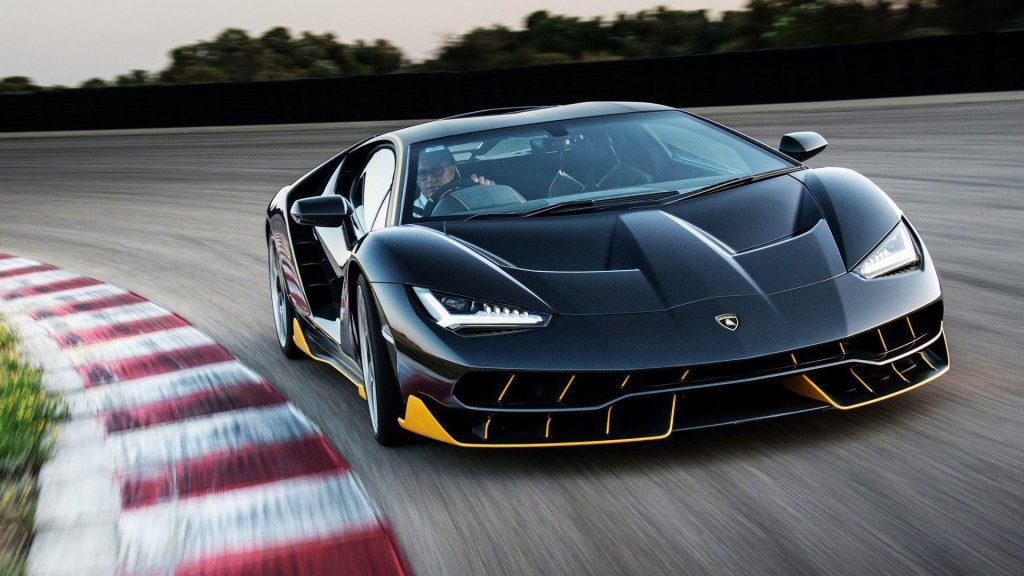 Extreme, rare and expensive
The new Lamborghini Centenario represents a new, extremely precious piece in Lamborghini's one-off strategy. It is a tribute to the 100th anniversary of the birth of Mr. Ferruccio Lamborghini. A total of 20 Coupe will be made (probably all sold out). One of the most exclusive (and sought-after) cars in the whole world. Learn more….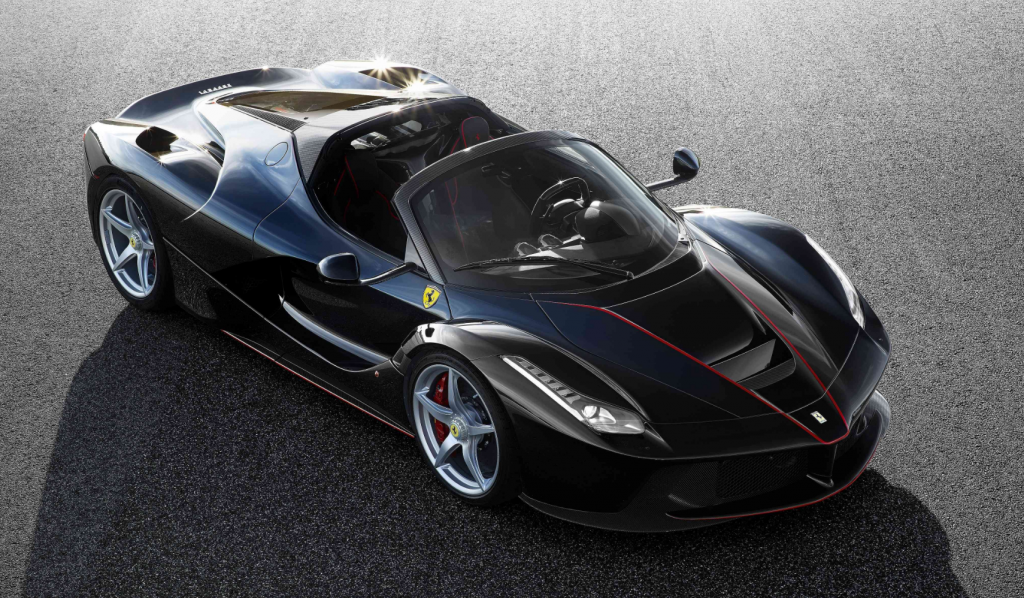 A LaFerrari with no top
Ferrari released first photographs of the convertible version of the LaFerrari, the new limited edition special series aimed at clients and collectors that refuse to compromise on the joy of drop-top driving even when at the wheel of a supercar. The new limited edition special series will be available with a carbon-fibre hard top and a soft top. It has the same running gear and performance figures as the original LaFerrari, sporting a 800 cv V12 ICE (with a specific power output of 128 cv/l) coupled with a 120 kW electric motor (163 cv), unleashing 963 cv in total. Yes, it was sold out well before it was announced.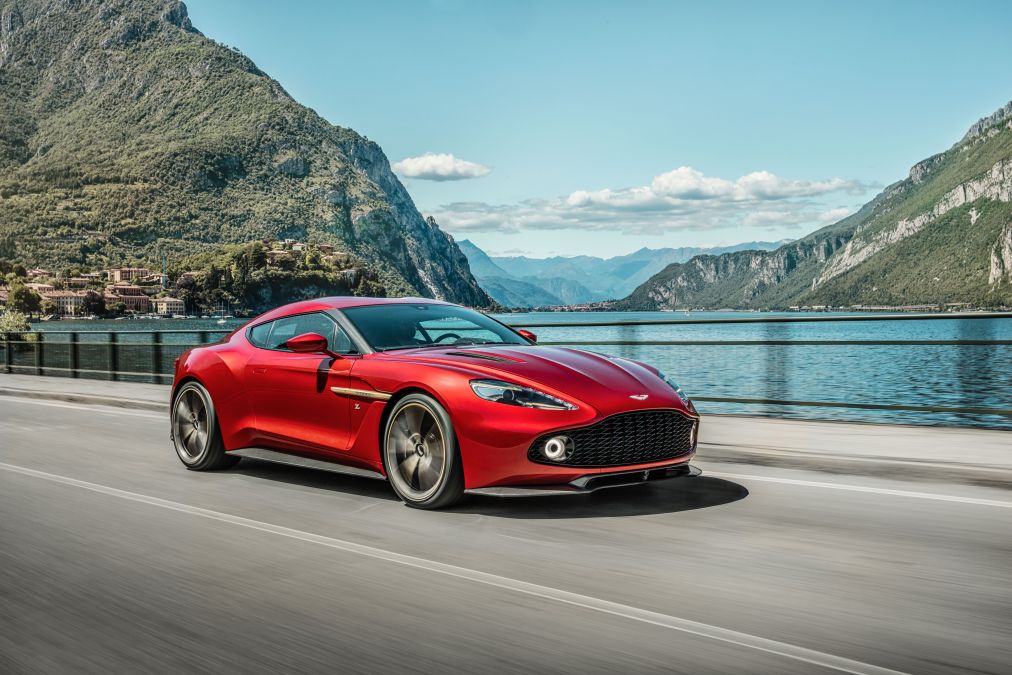 Limited production run Zagato special
Aston Martin has announced that it will produce a limited production run of 99 examples of the Vanquish Zagato, which it revealed at the prestigious Concorso d'Eleganza Villa d'Este at Lake Como, Italy recently. It was originally unveiled as a concept but now it is to be built in limited series production form – just 99 of the Vanquish Zagato coupe will be built. The car uses the same V12 engine as the standard Vanquish, with some extra improvements it is now sporting 591bhp. Performance is marginally better than the standard Aston Martin, with a 0-60mph time of 3.5 seconds. This added performance is matched to a unique suspension setup that is more grand tourer than all out back-road menace. This is a GT driving experience. Learn more…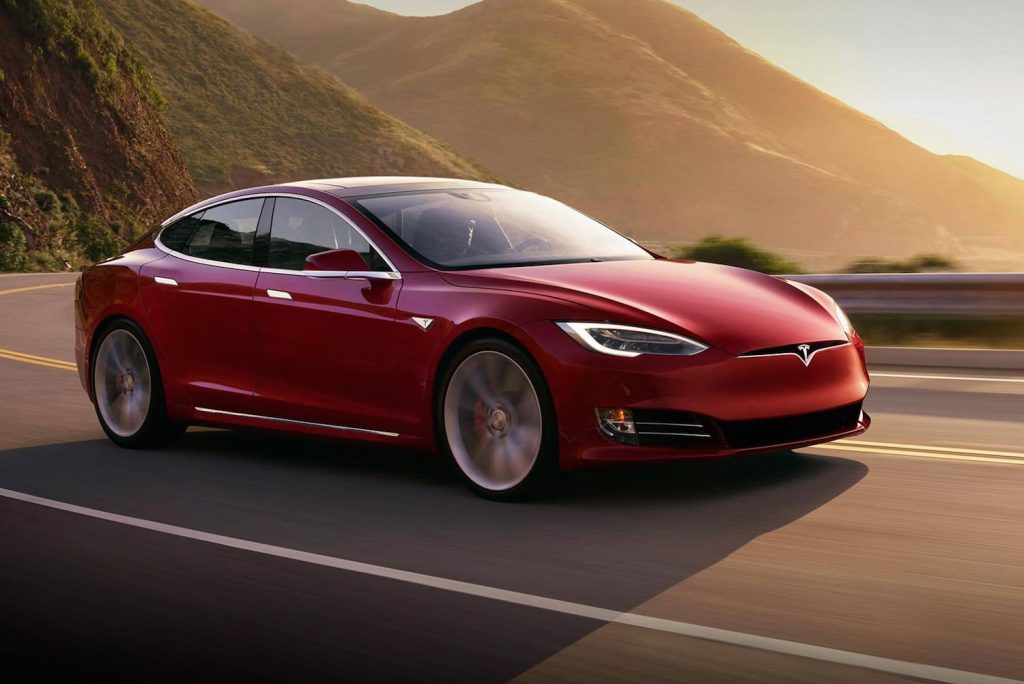 Tesla Model S P100D
Ludicrous acceleration. Proves electric cars are the future
On August 23, 2016, Tesla introduced the Model S P100D with ludicrous mode as its new top-level car, with all-wheel drive and an improved EPA estimated range of 315 mi (507 km). This version of the Model S is notable for being the first electric vehicle to have an EPA estimated range greater than 300 miles (485 km) and for being the fastest accelerating vehicle currently in production, with a 0–60 mph (0–97 km/h) time of 2.5 seconds, when optioned with ludicrous mode.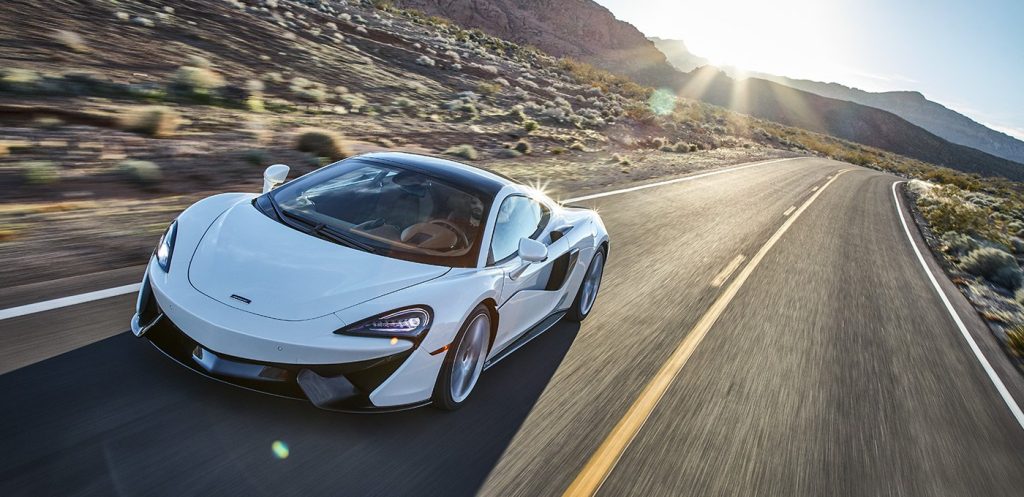 At the outset, the 570 models don't look particularly dissimilar from each other, or anything else in the McLaren line up for that matter. Not necessarily a bad thing, but it would take a keen eye and knowledgeable enthusiast to distinguish it from its stablemates, of which it shares the same sleek design cues and carbon-tub chassis. The S trim comes in a coupe and spider (convertible) configuration, while the GT is offered only in coupe format with a panoramic roof and modified rear glass hatch that offers additional storage space. The GT trim also offers a plethora of customizations which allow for custom paint schemes, interior detailing and even one-off builds and bespoke options via the MSO (McLaren Special Operations) department. Learn more…
Epic cars we finally checked out this year
The cars below all made our best cars of 2015 list. Most of the time if a car makes an annual list then we don't include it again. A car will be announced in 2014 for example as a 2015 model year and we will include it in the 2014 list and not again in the 2015 list even though it is technically a 2015 model car. Well, this year we had a number of new generations cars that were finally sold to the public and we have more data than we did a year ago so we are going to mention them in passing below.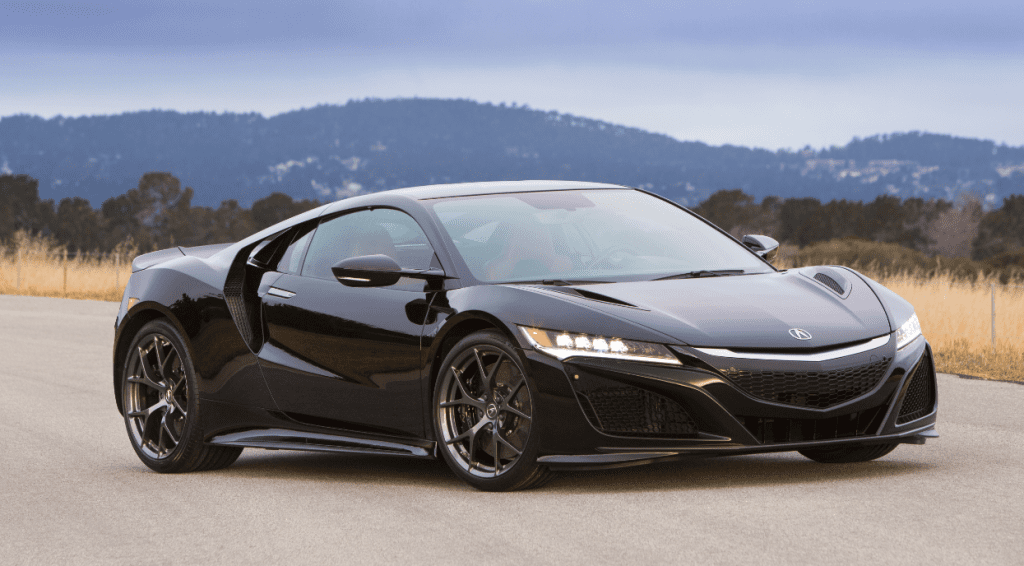 Oftentimes the 2nd generation of a supercar comes with big shoes to fill. Rarely is the footwear more capacious than in the case of the Honda NSX, so it's not surprising that Honda have taken their time with this one. The original car was so competent that it was barely changed for the duration of its 15-year lifespan. This new model has been talked about and teased at motor shows since as early as 2007 – so was 9 years long enough to create a car up to the legacy of the NSX?
Out goes the V-TEC system of the old car, in its place a 3.5-litre twin-turbo V6 combined with three electric motors to give 573bhp and 476 lb ft of torque. Honda is cagey about exact performance figures, but 0-60 is over with in around the 3-second mark. Regenerative braking also features, and the system is said to give impressive feedback.
Honda has worked hard to make this car feel connected and in some ways it's worked. The various performance-focused systems – brakes, engine, the four-wheel-drive torque vectoring – come together in a remarkably harmonious way meaning the NSX is exceptionally good at the general business of going very fast indeed.
The looks are sure to divide opinion. The original NSX was a triumph of mid-engined simplicity in its proportions, but this new one feels very fussy. Admittedly, there is a lot going on – particularly around that angular front end – but from certain perspectives there is some purity to be found in the general shape.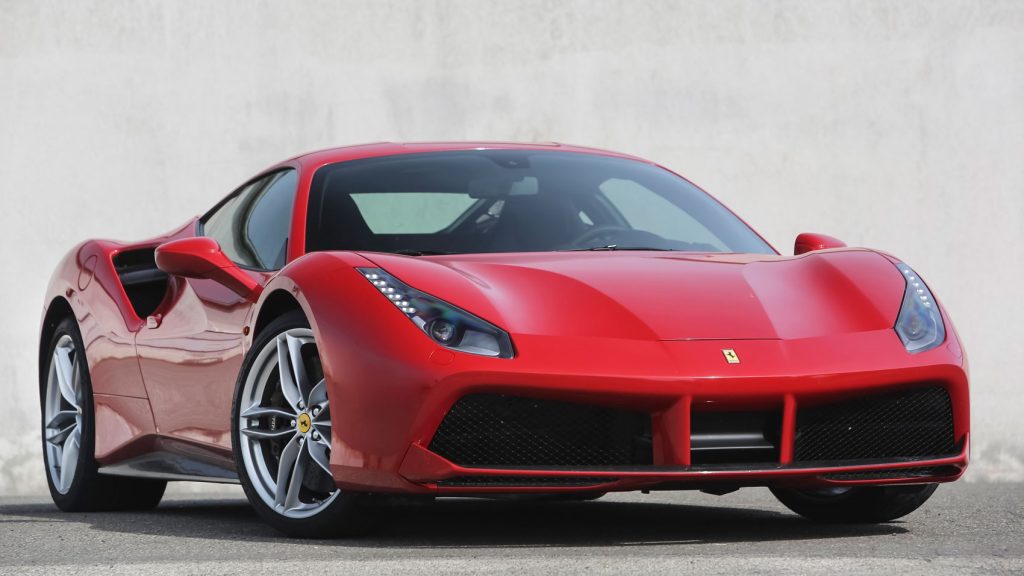 The 488 represents for some a completion of Ferrari's journey into the downsize-and-turbocharge-it school of engine building. Capacity is down from its predecessor, the 458, from 4.5-litres to 3.9, with a pair of turbos brought in to increase efficiency and power output from the flat-plane-crank V8. Despite the turbocharging, the 661bhp and 560 lb ft of torque are readily available, making the 488 GTB exceptionally responsive.
Mid-engined Ferraris have always had the power to thrill and entertain bystanders, and the 488 is no exception to this. Even at a standstill, the sleek bodywork is as alluring and strongly reminiscent of the LaFerrari flagship. Tech has dribbled down from the million-pound masterpiece at the top of Ferrari's range, with the 488 receiving updated carbon-ceramic brakes, which need less time to reach optimal temperature.
On the road it's poised and perfect for charging along just about any type of road – the chassis endows it with sublime handling and body control, creating an experience for the driver that enthralls and involves them in the process.
When the driving's done and you pull over to a roadside café for a quick espresso, you'd do well to do so in a car with more charisma. Just don't sit too long, lest the resulting crowd of excited children with equally excited parents in tow hinder your chances of getting away again.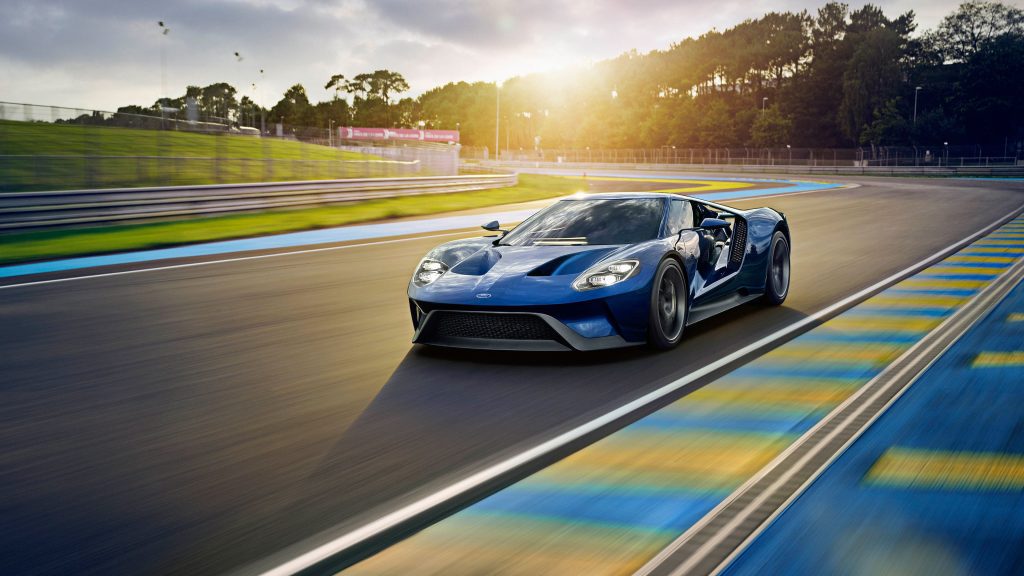 Ford GT
Good old Ford. No matter how many mainstream 'safety first' vehicles they pump out, they still know how to have fun. The GT – 2016's supercar release from the American manufacturer – is a joy to behold. It looks incredible enough to buy one on the spot. But, a look underneath the body and there is plenty of muscle to match. You have a twin-turbo Ecoboost V6 engine which stretches all the way to 600 bhp. The suspension is of racing-quality, and they've even thrown in some dihedral doors for those of you who like to make a big entrance.