It's expected that sometimes drivers don't know the difference between headlights and fog lights. A simple definition is that our car's headlights allow us to drive at night under usual driving conditions. On the other hand, fog lights help us in adverse weather and situations in which visibility is seriously reduced (to 100 meters or less)by fog, smoke, sand, or dust.
Fog lights are typically white or "selective yellow." Selective yellow differs from the amber or orange light on turn signals. It is a paler yellow that dazzles less by eliminating the "blue" of white light.
Yellow fog lights became famous for their effectiveness in dispersing the water particles that form the fog, allowing you to see better, and because they look fantastic.
For a brief period in the early-2000s, yellow fog lights were all the rage. But between lighting regulations in most countries requiring all headlights to produce white light and technological advances in modern headlights, yellow fog lights seem to be phased out in recent years. But it's time to bring them back!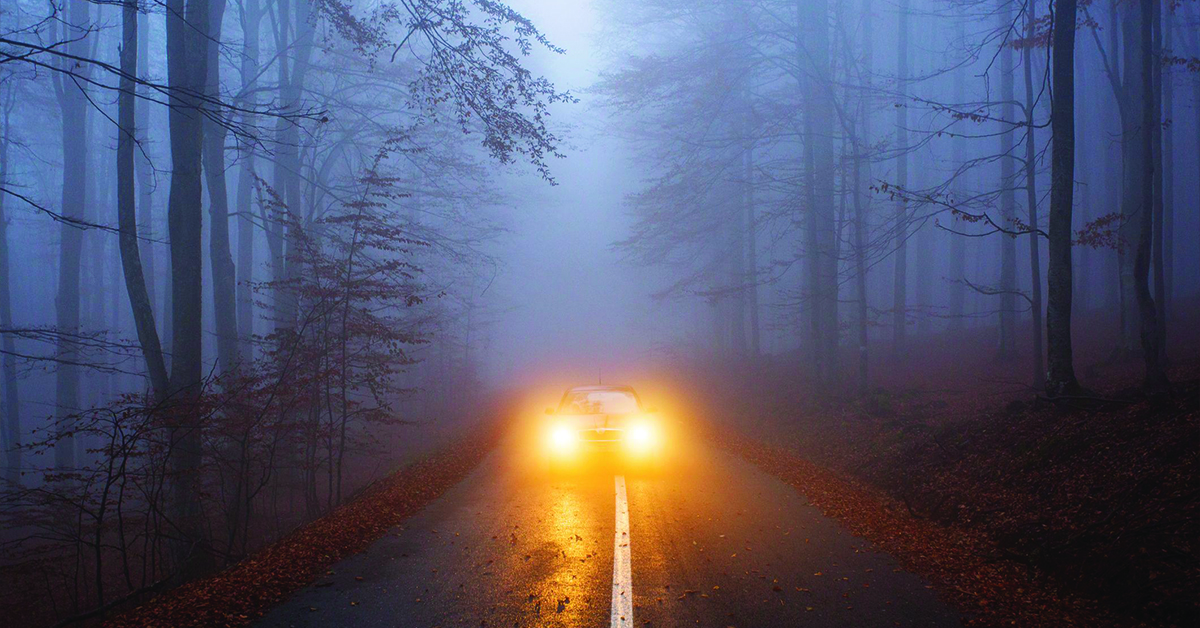 Via Car and Driver
The Use of Fog Lights
The fog lights are operated independently of the lighting system via buttons or switches, sometimes integrated into the light lever. In most cars, the fog lights are programmed to turn off when you switch off your vehicle.
Fog lights illuminate the way ahead in case visibility is severely limited by snow or heavy rain; however, it's not necessary to turn them on at night. Typically your vehicle's headlights suffice under normal driving conditions. However, in cases where more than the car's headlights are needed to make the vehicle visible to other road users, the fog lights should be on.
Types of Fog Lights
LED Fog Lights
These are the most popular, although they are the most expensive, mainly because their bulbs have a longer lifespan.
Halogen Fog Lights
Most vehicles still equip halogen fog lights as standard, and work very well. However, their main disadvantage is the bulbs' lifespan; they must be replaced every 18-24 months. Still, it's relatively easy to convert halogen lamps into LEDs for those looking to upgrade their fog lights.
High-Intensity Fog Lights (HID)
HID's don't have metallic filaments; instead, the light is produced by a capsule of xenon gas. The gas is ignited by a spark of electricity, and the light produced is generally bluish, clear, and bright. However, with the latest lighting technology, you can also get pure white and purple light.
You can get yellow bulbs for your fog lights for under $30 at SuncentAuto, an online auto parts store.
What Happened to Yellow Fog Lights?
Over the years, further refinement in lighting technologies and the reduction in costs of LED headlamps have seen this technology find its way into entry-level urban models as well as high-end ones.
With the proliferation of LED headlights, the tendency to lose fog lights has been strongly noted. This is because modern headlights have more powerful beams with improved focusing capacity, allowing them to illuminate further and better, even in adverse conditions.
Of course, the light will continue to be affected by the refraction of water particles in fog or raindrops. However, the greater power mentioned makes it easier to see at greater distances in these conditions.
On the other hand, in some modern cars, the possibility of directing the light beam with mirrors (matrix lights) even allows the area they illuminate to be modified. This enables the driver to illuminate the areas that fog lights typically cover at a greater distance.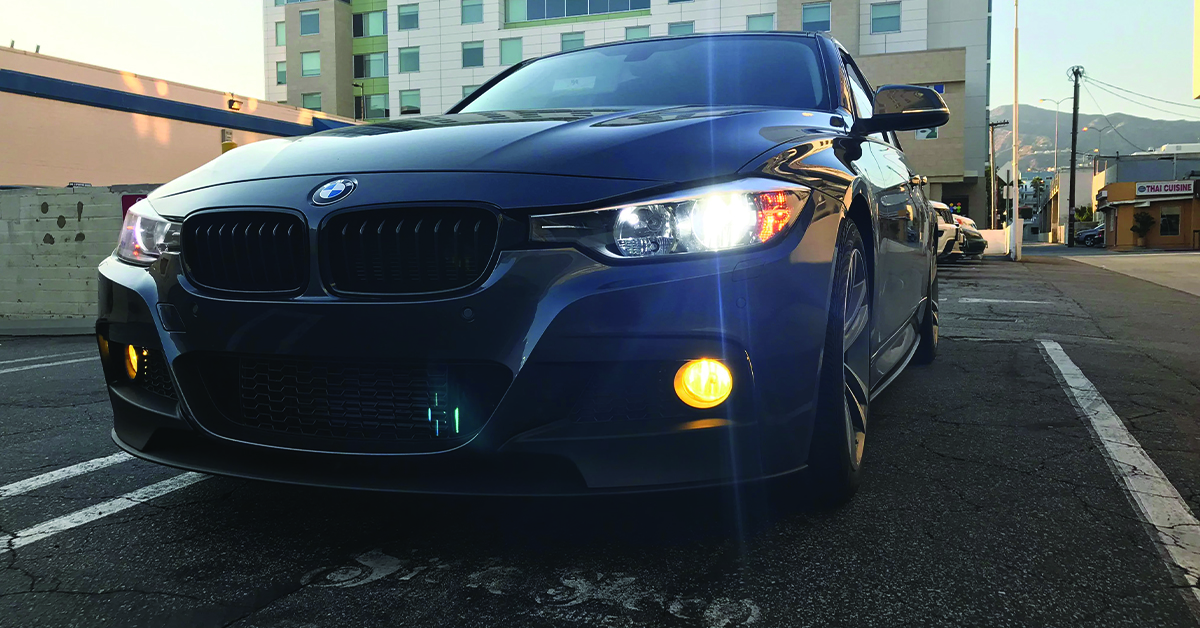 Via Reddit
Another point to consider is that the useful range of fog lights is relatively short. So you have to make sacrifices in speed to really get all the benefits they promise, as Jennifer Stockburger, Director of Operations at Consumer Reports, said in an interview for The New York Times: The fog lights work, yes, but their range is so short, and the beam so focused on the ground immediately in front of the car that to make them fully functional, you have to drive really slow.
In some countries with more stringent homologation regulations, even front fog lights are no longer mandatory equipment for the reasons already mentioned.
Additionally, advances in driving assistance such as radars, lidars, and sensors allow modern cars to detect other cars or obstacles even before we do, alerting or avoiding a collision automatically. For this reason, yellow fog lights have become less relevant, but it's time to make the yellow fog lights great again.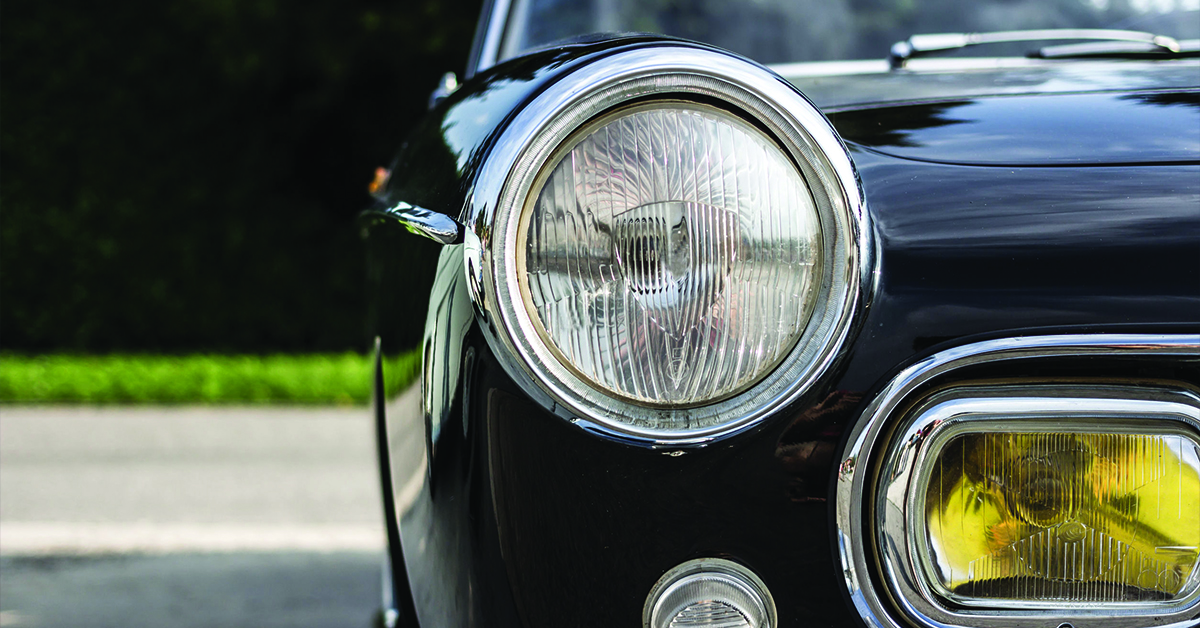 Via Torque
Top Ten Modern Cars That Need Yellow Fog Lights
We know modern cars have cutting-edge technology and loads of power and are more efficient than ever. Still, most of them are missing one essential and useful accessory that will make them look even cooler: Yellow fog lights.
The following is our pick on the top ten modern cars that need yellow fog lights.
Ford Mustang Dark Horse
Subaru WRX STI
Ford Bronco
Nissan Z
Land Rover Defender
Jaguar F-Type
We also have some examples of high-end / modern cars to prove that cars do look better with yellow fog lights.
Jeep Rubicon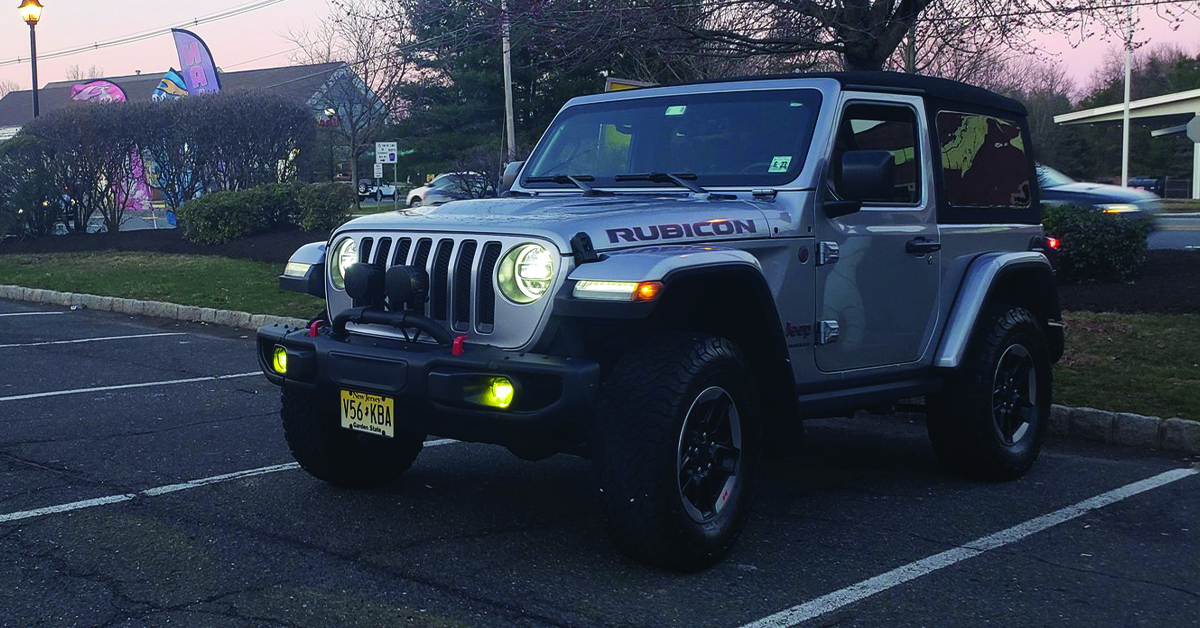 The Jeep Rubicon is handsome and rugged on its own, but a pair of yellow fog lights give it some extra attitude.
Chevrolet C7 Corvette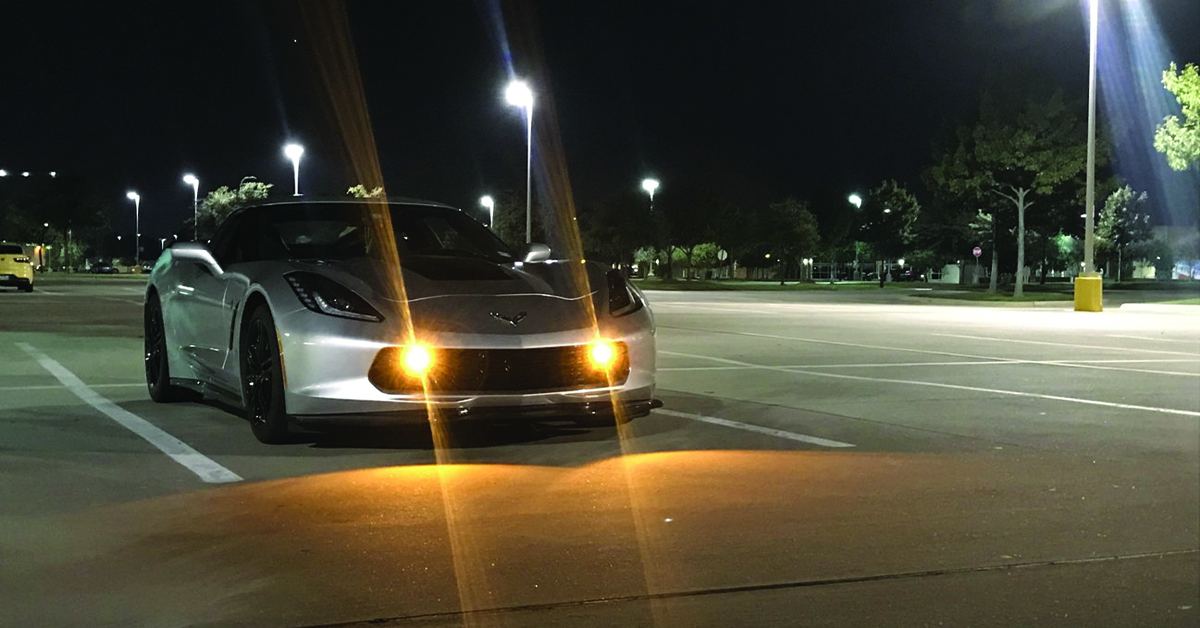 Via Corvette Forum
The Corvette needs no introduction, but even this iconic American sports car steps up its style with yellow fog lights. Don't you think?
Honda Civic Type R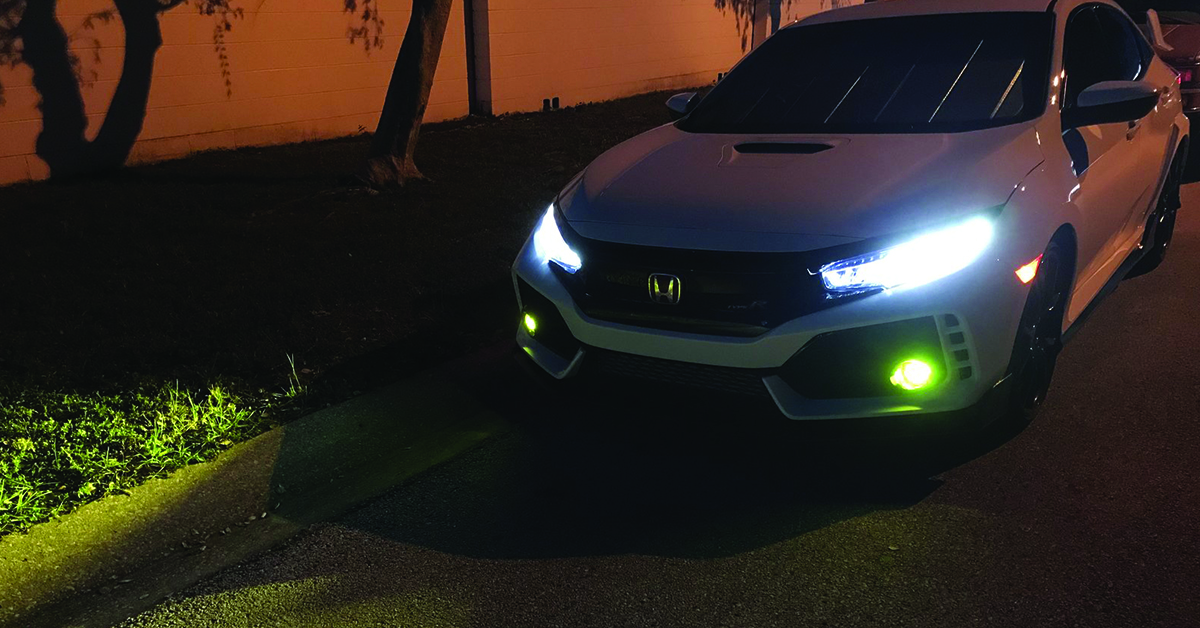 Via Civicx
We all know the Civic Type R has authentic street cred, and although some folks think this car is overstyled, a pair of yellow fog lights makes it all alright.
Subaru WRX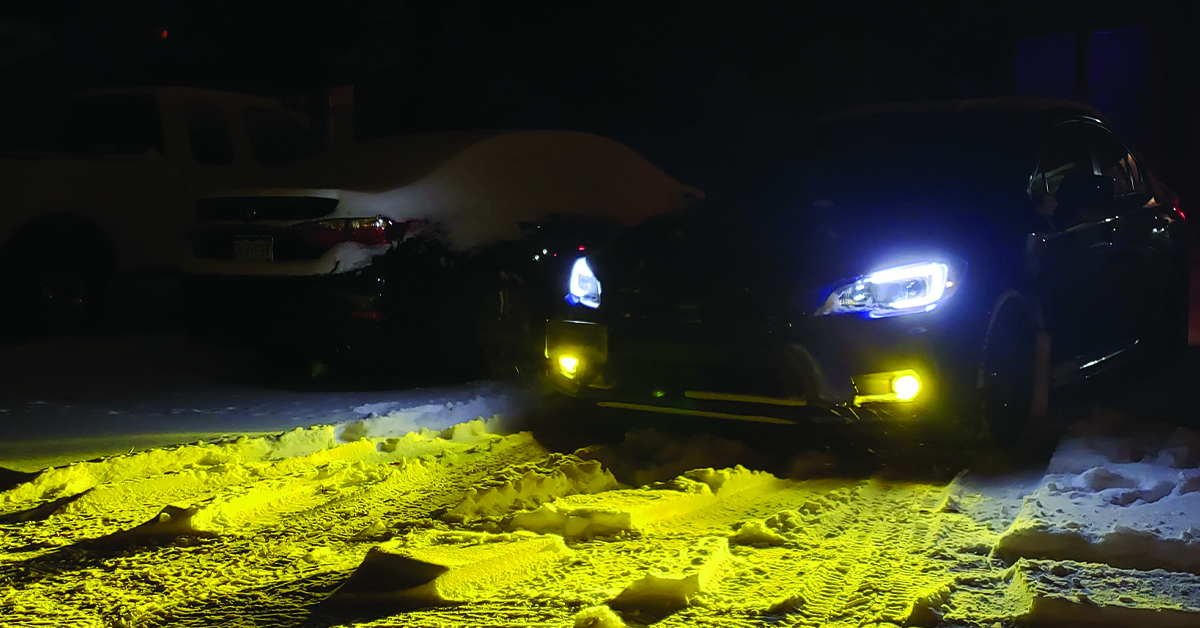 Via Reddit
The Subaru WRX's rally heritage really comes alive when you see it rocking a pair of yellow fog lights in the snow.