After months of teasing, more than a few small leaks here and there, and an initial sound byte, we are finally at the moment when Lamborghini has pulled back the veil on their track-only hypercar.
The Lamborghini Essenza SCV12 will be an exclusive car for only the most loyal, hardcore customers.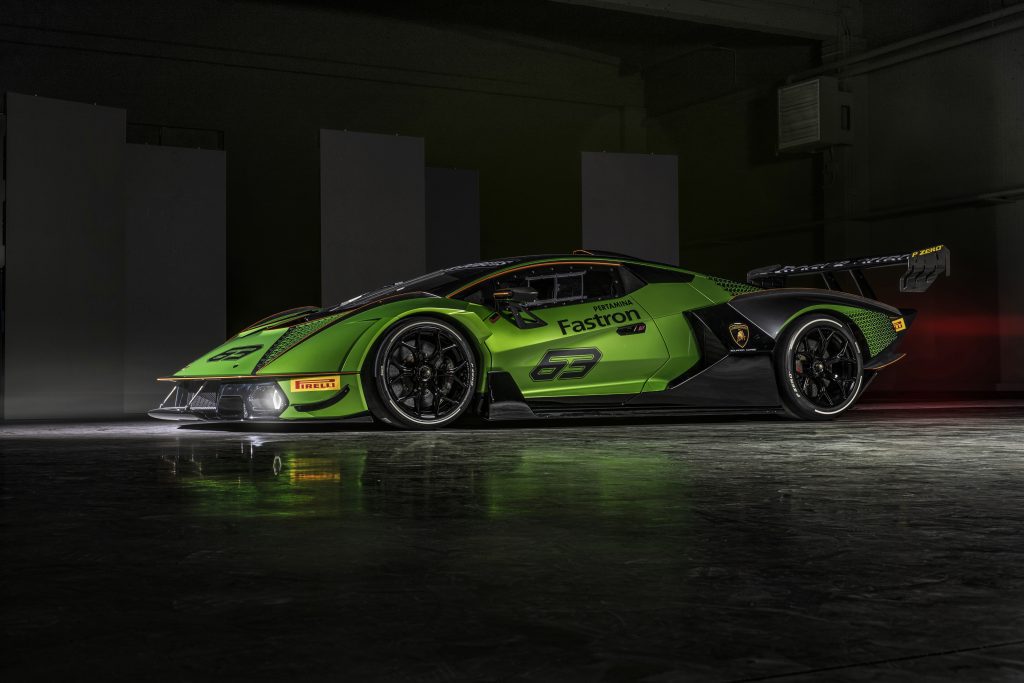 Only 40 units will be made, and will be personalized for each customer in terms of seats, controls, livery, the works.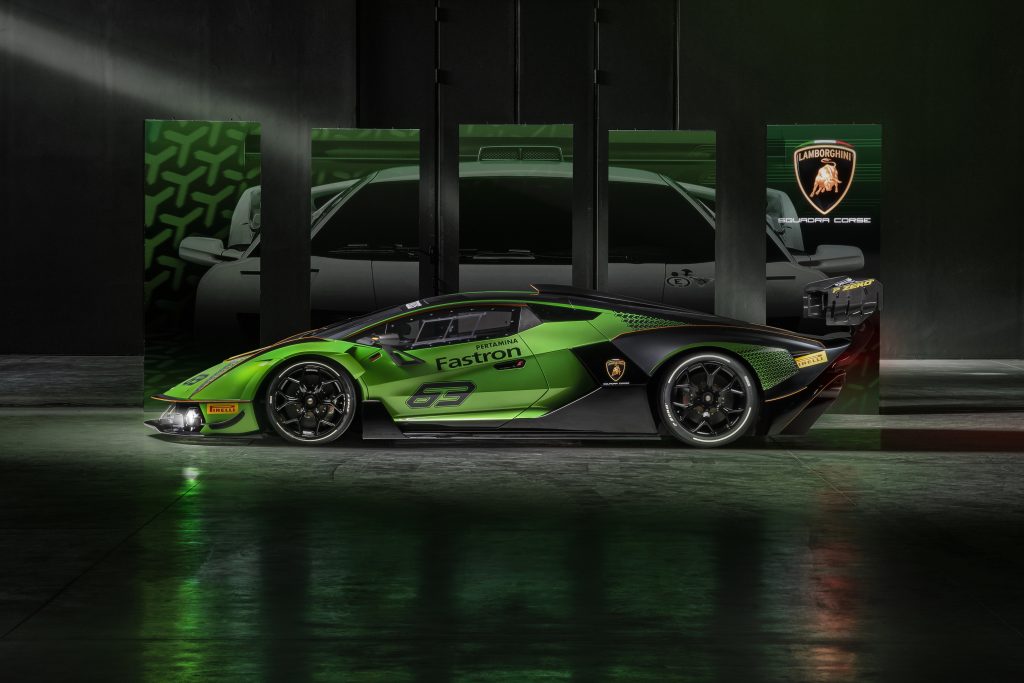 The cars themselves will be kept by Lamborghini in a brand new, purpose-built garage at the Sant'Agata Bolognese factory grounds.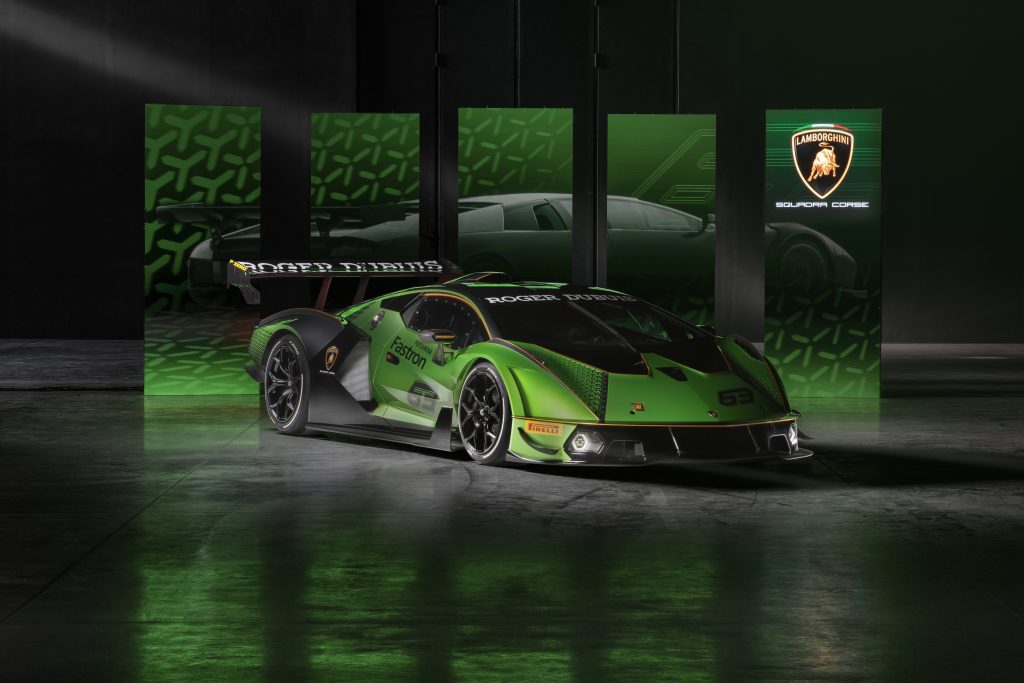 Each customer that has the chance to buy one will also be given an exclusive passcode for both an app and website that will link to multiple cameras in each customers' personalized stall. This is so that no matter where they are, they can always log in and see what is happening with their car at that exact moment.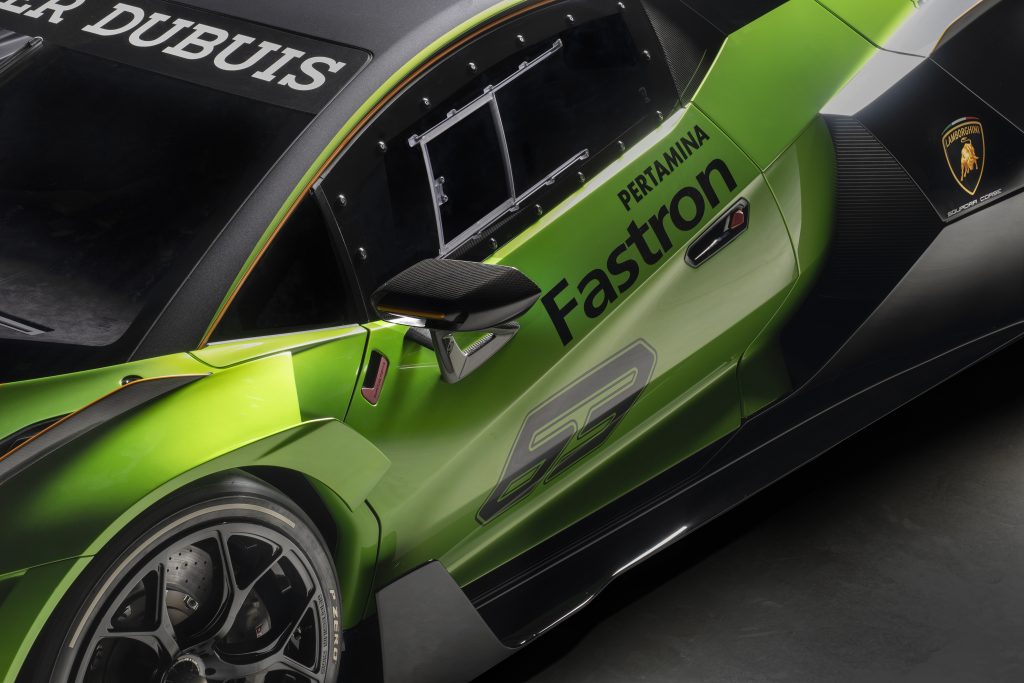 As well, starting in 2021, Lamborghini will host "Arrive and drive" events at multiple FIA Grade 1 homologated circuits in Europe and North America. Grade 1 is the highest classification and is only given to circuits capable of hosting Formula 1 events.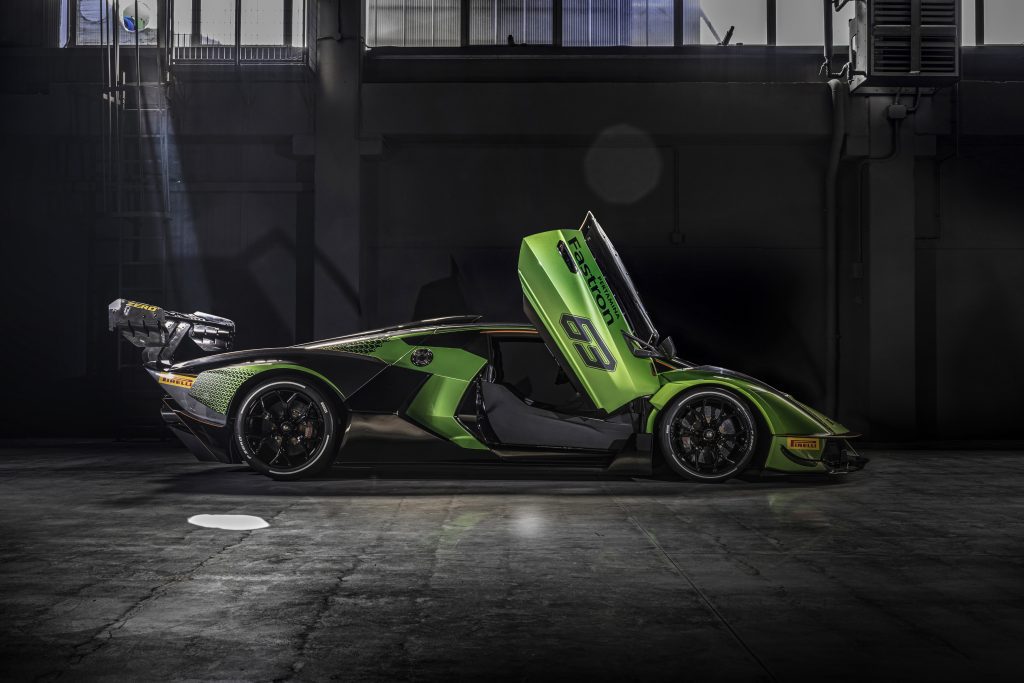 As this is a new era for Lamborghini, as well as quite literally a race car, driver training will be conducted by two world-class champions. Emanuele Pirro, a five-time winner of the 24 Hours of Le Mans, and Marco Mapelli, Lamborghini Squadra Corse Factory Driver that currently competes in the Blancpain International GT Challenge will be the instructors. One-on-one time with each is guaranteed by being in the "Essenze Club."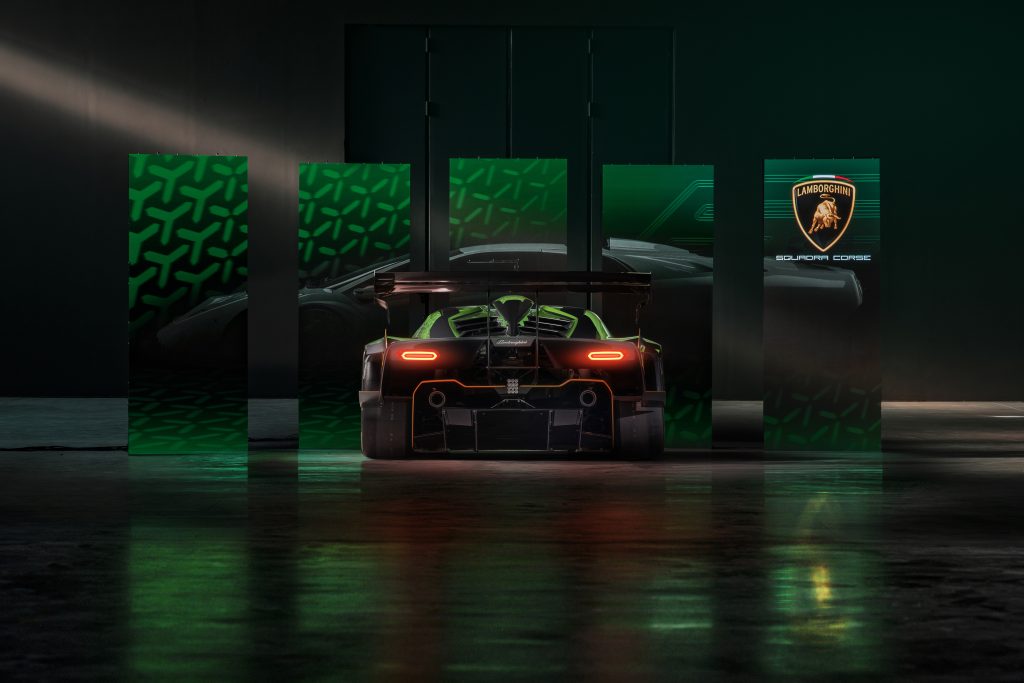 As to the numbers, the Essenze SCV12 goes a little mental here. Confirmed is the power number of "over 830 HP," with a ram-air scoop on the roof shoving air into the naturally aspirated V12. Downforce at 250 KPH is at 1,200 kg (155.3 MPH and 2,645 lbs respectively), which is more downforce than the official Squadra Corse Huracan GT3 race car makes.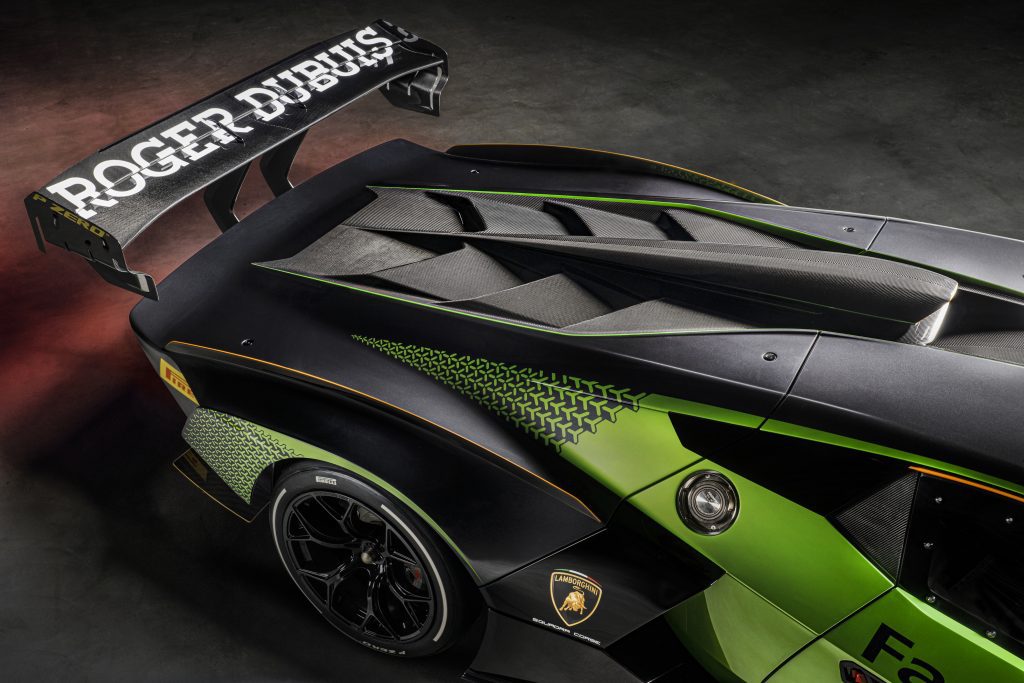 Handling is controlled via race-grade suspension, with all four corners using push-rod suspension setups that are completely adjustable. As well, the 6-speed x-trac transmission is used as a stressing member of the chassis, as is the V12 engine, and the rear pushrods attach directly to the gearbox to reduce non-centralized weight.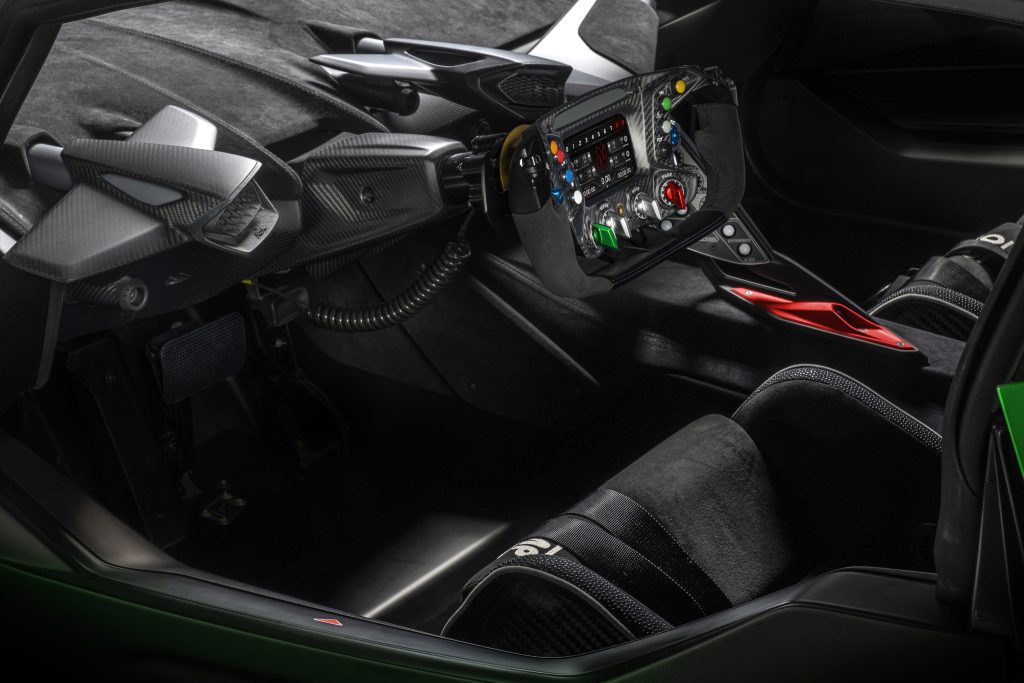 The interior is pure carbon fiber and alcantara, with little to no other materials present. Much like the Sesto Elemento from years past, it both a structural survival cell as well as a piece of modern Italian art. The seat is also custom-fit to each customer, and can be refitted at client request in case they gain or lose muscle mass, need a deeper seat for more bracing, etc.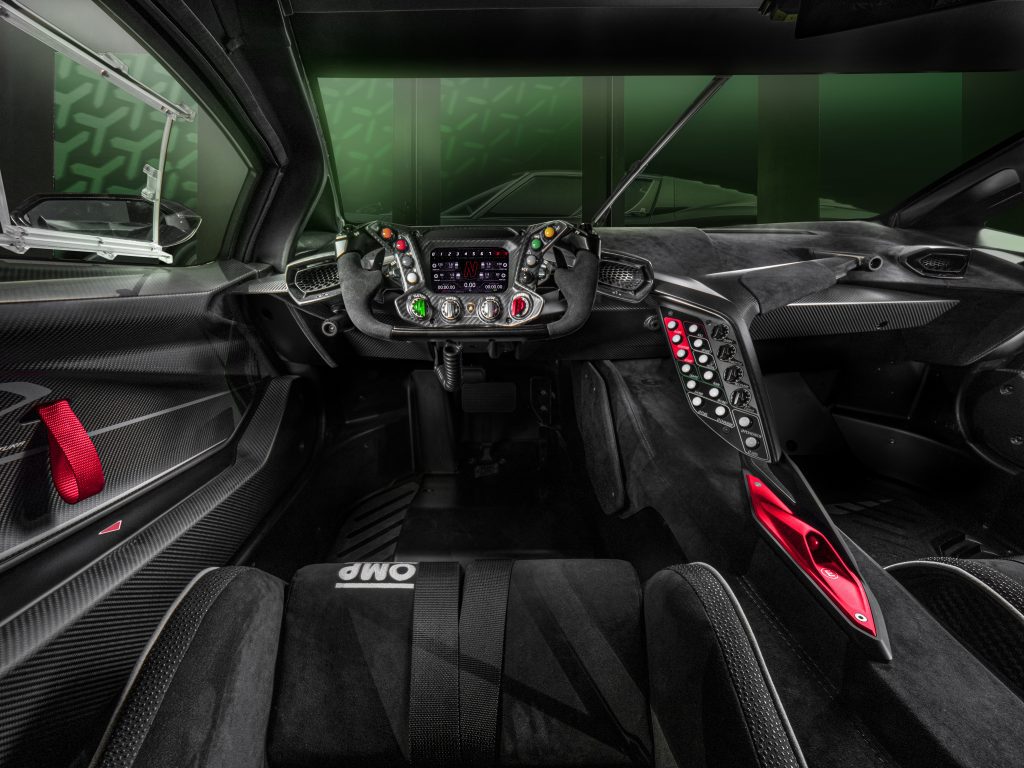 No pricing will be announced outside of invitation packages to the 40 selected customers that will be offered a car.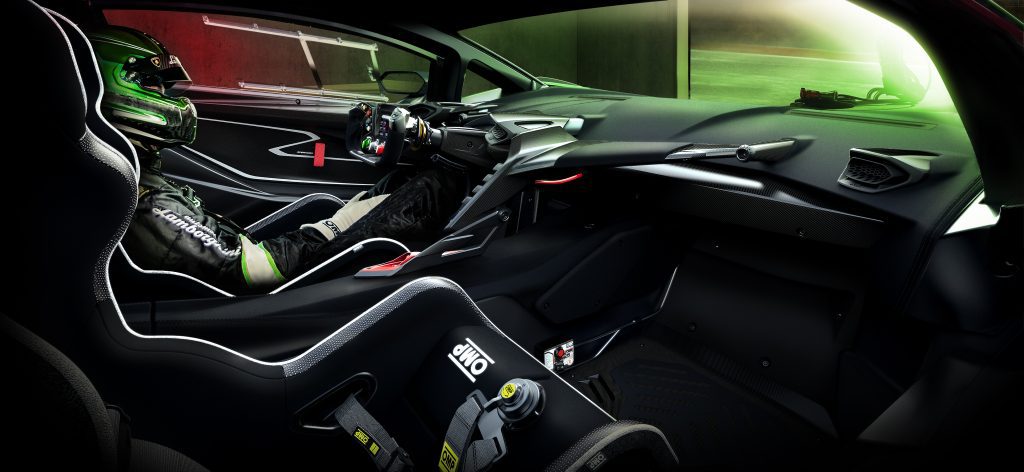 However, it is expected to be several million dollars, as not only do you get the car, you also get the driver training, a dedicated pit crew and garage at Essenze events, and even access to an athletics and training lab in Sant'Agata Bolognese so you can have top-tier trainers from the Squadra Corse Racing Team make you find muscles you never knew you needed for race cars.