Just last Friday, it emerged that there was a Porshe 718 Cayman GT4 with some suspiciously strong RS links touring about on the Nurburgring Nordschleife.
Now, however, JvDSupercars on YouTube has managed to snag a full 8 minutes of the car, including, for the first time, it's howling flat-six engine!
To be honest, within the first 30 seconds of the video, we're in love. Not only does it have the rasp of a properly hammered together flat-six, but it also has an induction noise that you can hear well before you see it!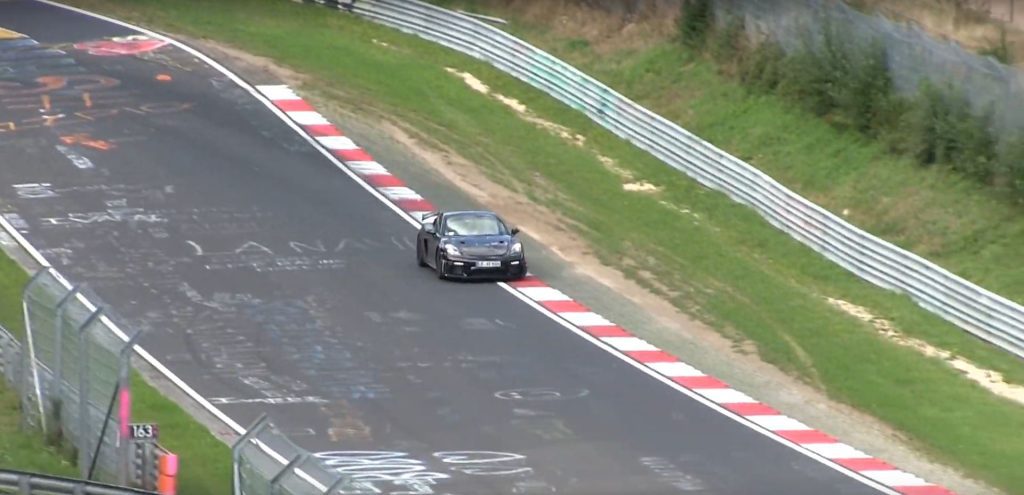 As well, the GT4 RS takes the fast drop at Pflanzgarten, at 40 seconds into the video, extremely well. Many a YouTube video will show that it's one of the trickiest braking zones on the track, where you have to brake/lift/brake as the car goes light and you can easily lock a wheel.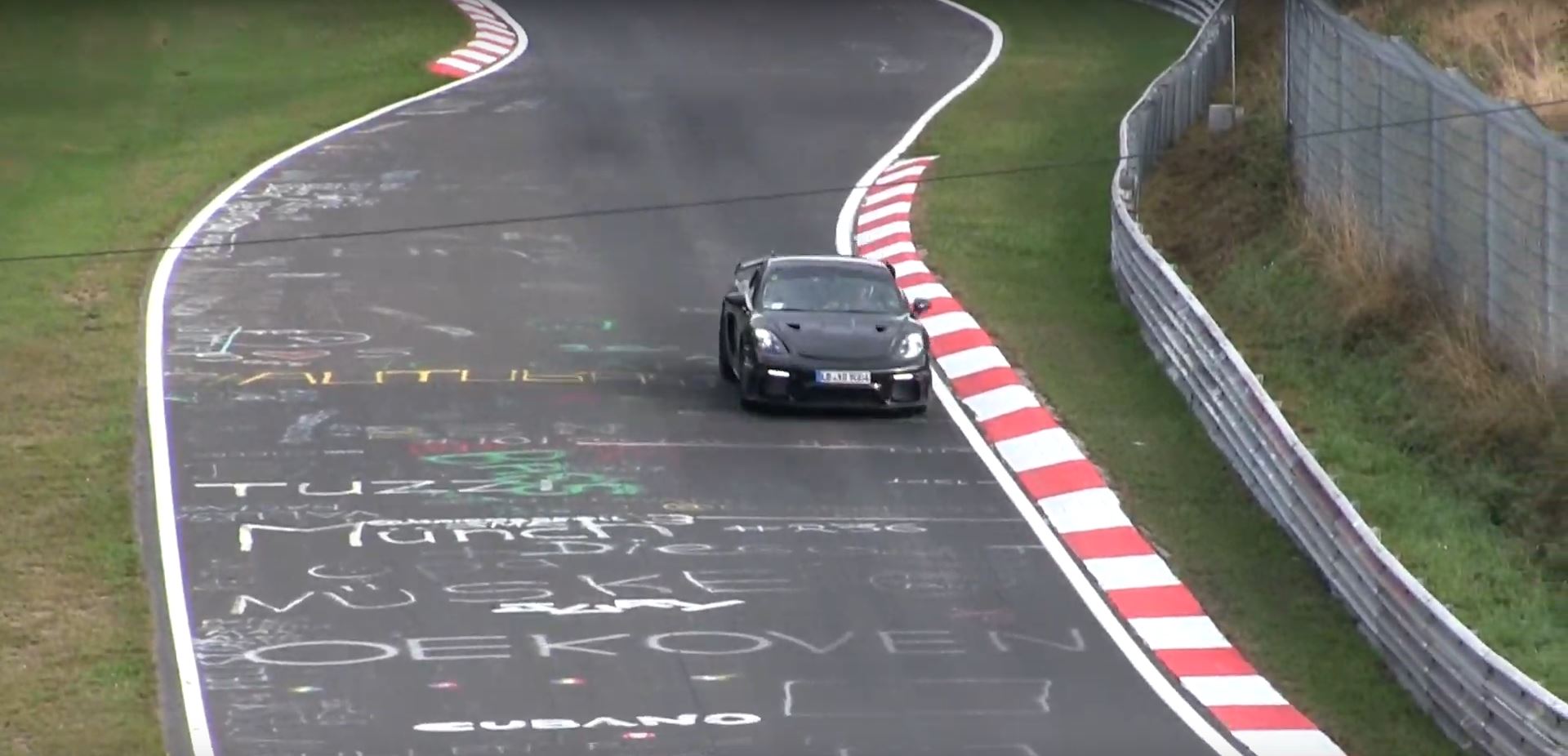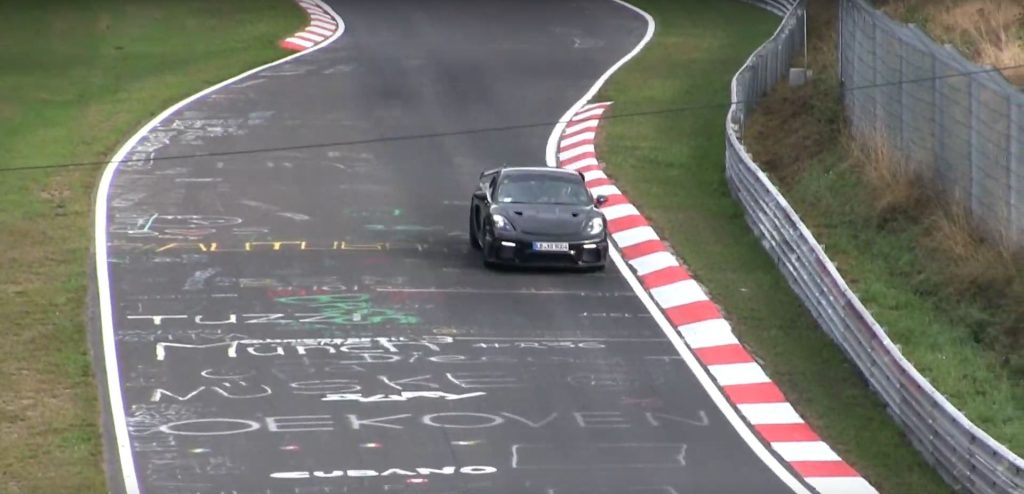 As well, one of the most famous turns on the circuit, the fast right-hander at Bruunchen 2 at 1 minute and 17 in the video doesn't even seem to phase the GT4 RS.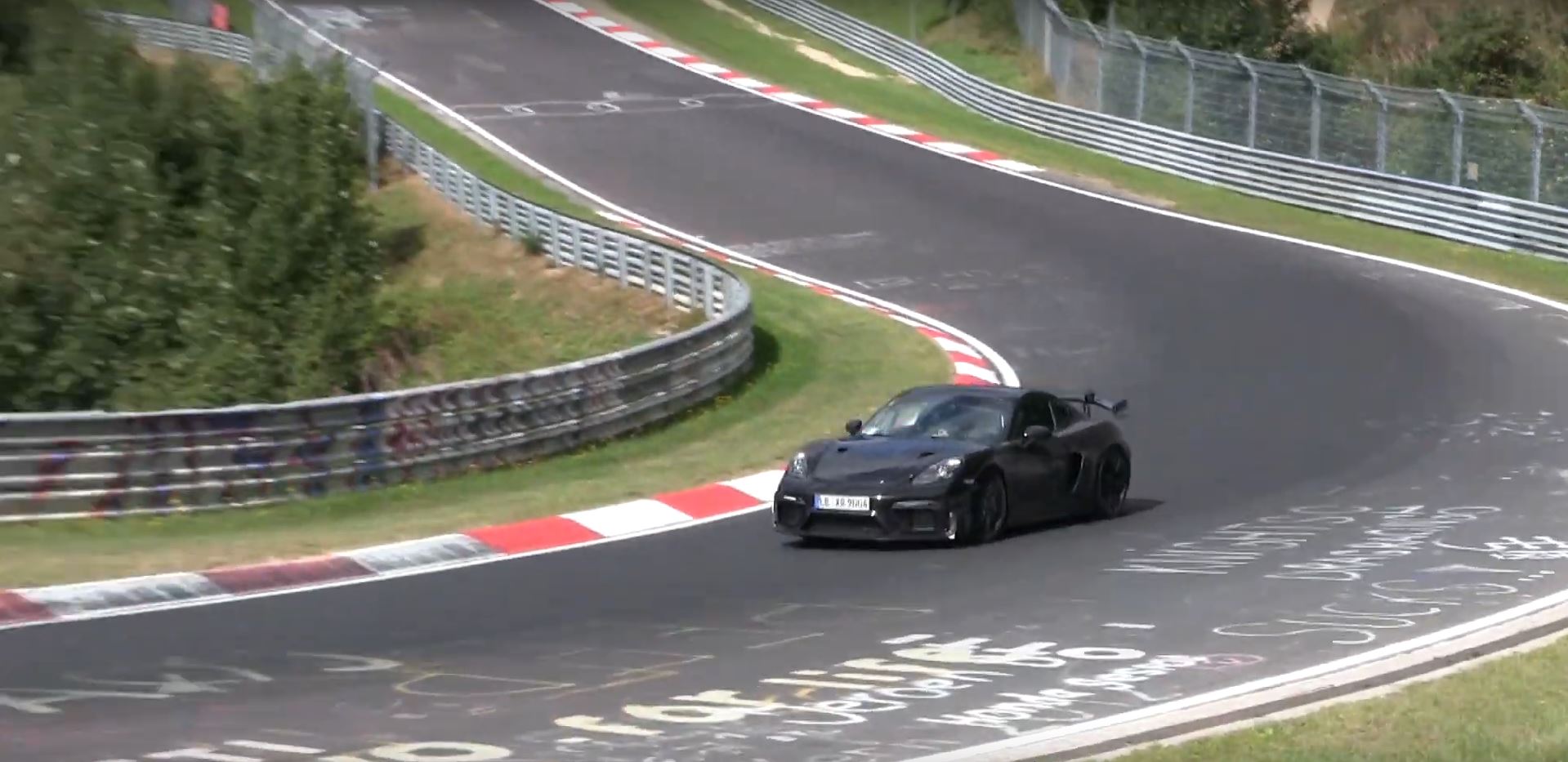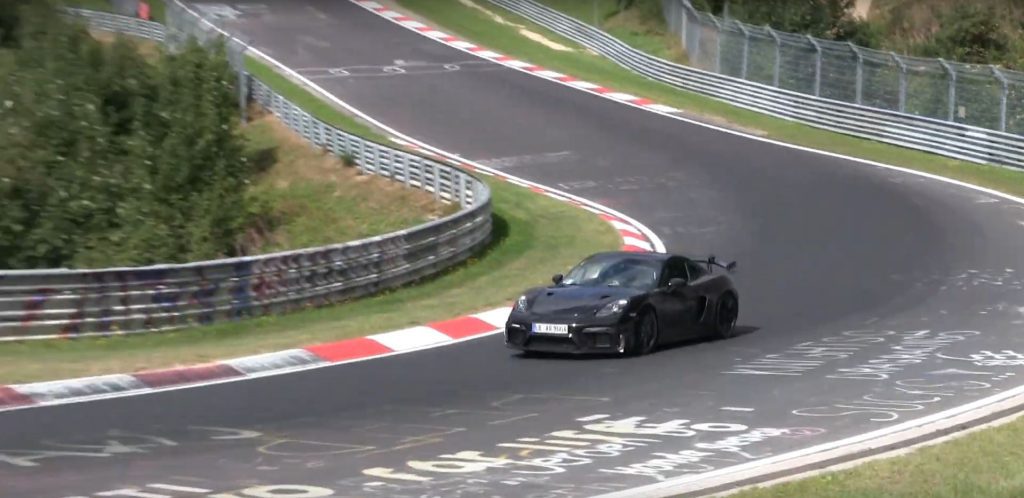 The Brunnchen 1 and 2 complex is the one that you see a lot of videos of out there in "Nurburgring Nordschleife Crashes" compilations, as if you enter the corner too fast and don't have a good, sweeping line through a late apex, you can very easily spear off into the gravel trap and have a hefty repair bill.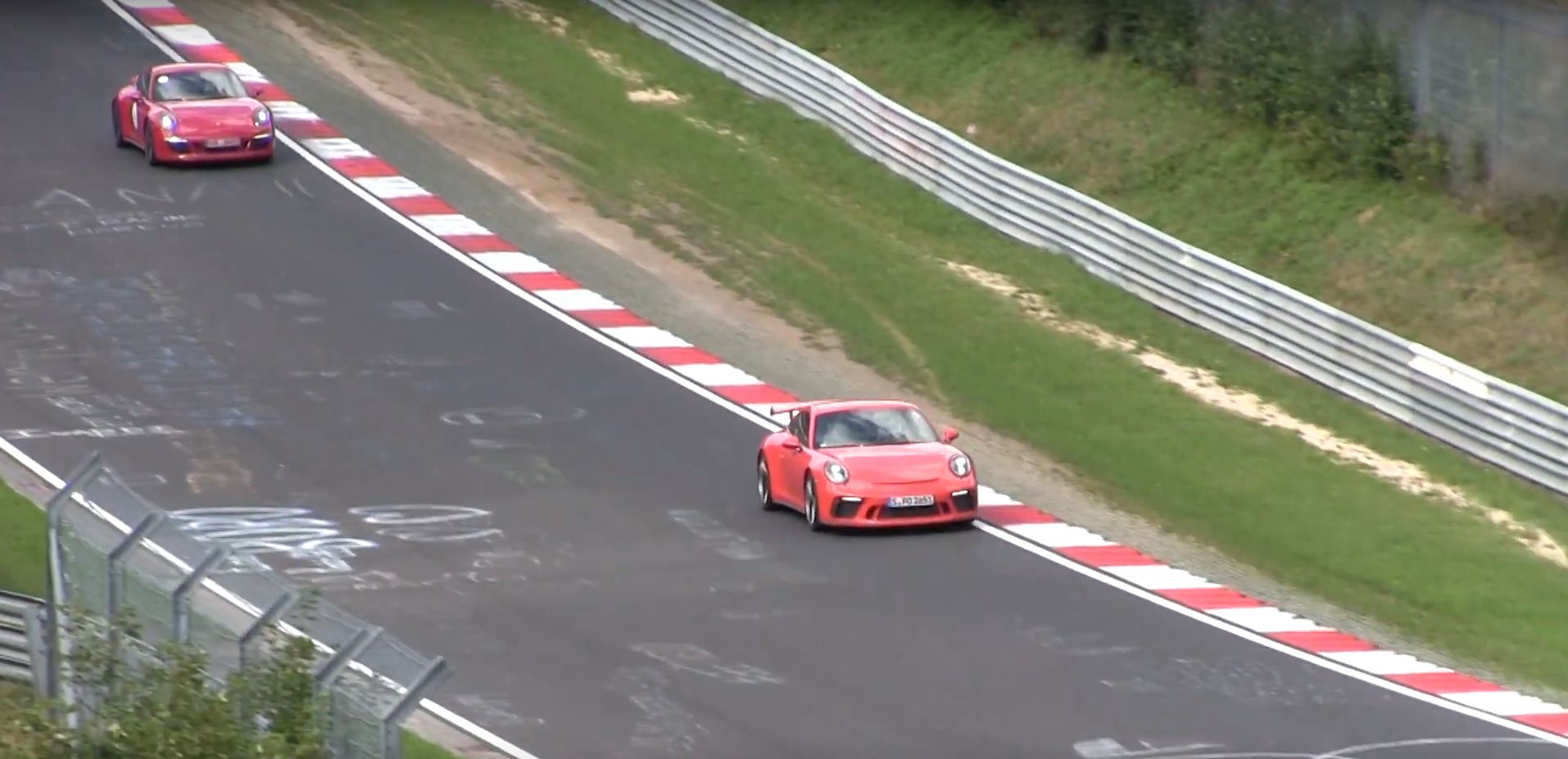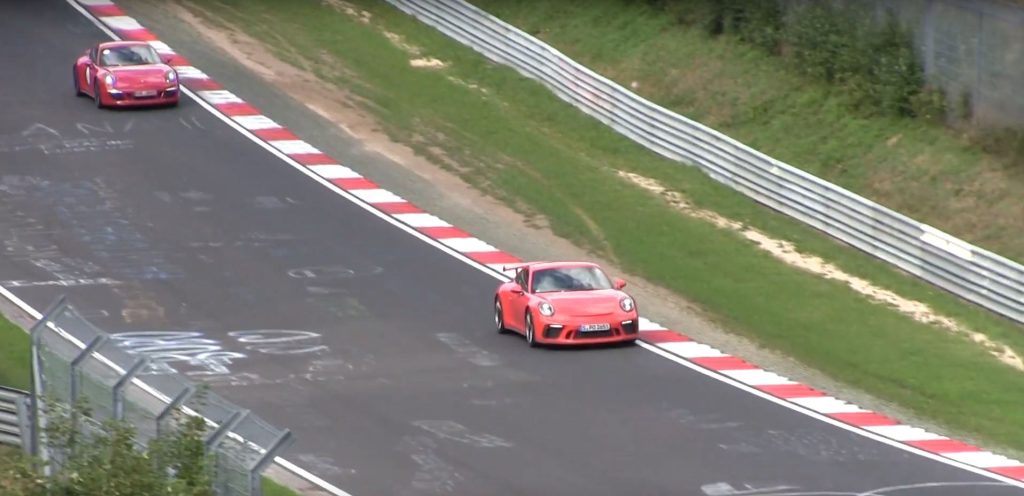 Throughout the video, you'll also see a variety of Porsches, including a Type 991.2 GT3 RS and a Type 992 GT3 Touring prototype, either leading or following the GT4 RS, especially through the Brunnchen complex at about 3 minutes and 50 seconds into the video.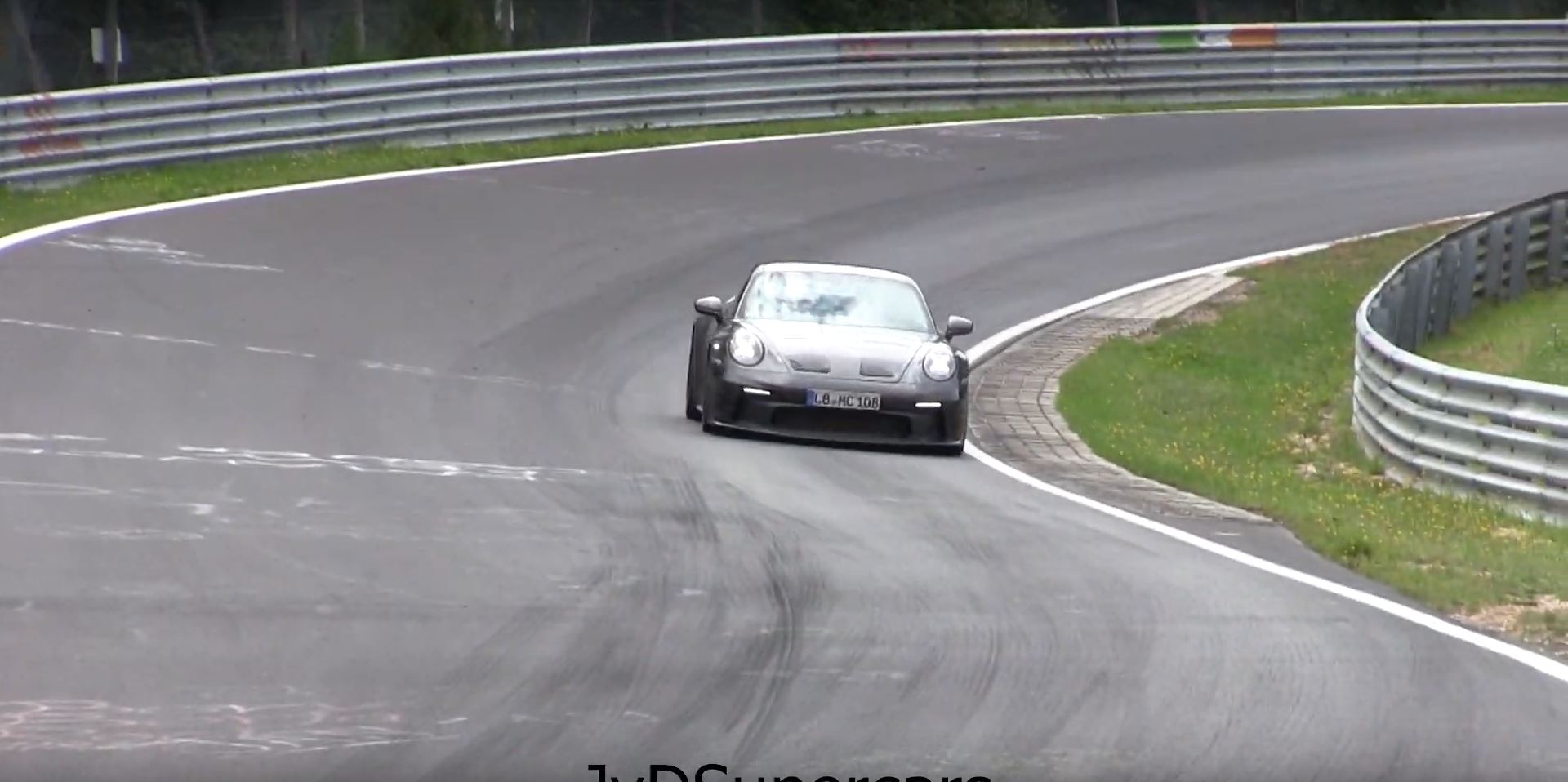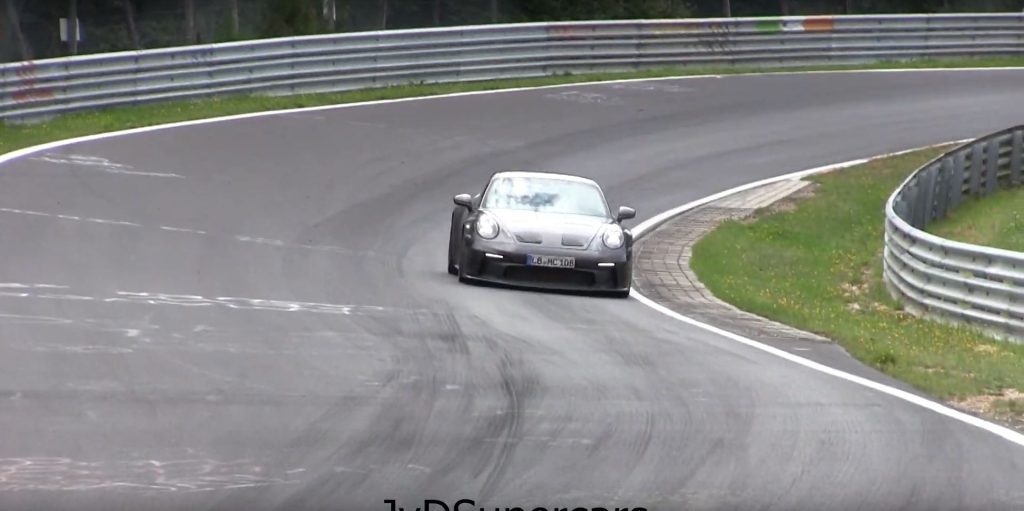 All in all, it is shaping up to be a pretty epic car. Of course, nothing "official" has come from Porsche and they haven't confirmed (or denied!) the GT4 RS. However, I think we can all read between the lines here…