Hybrid vehicles are becoming increasingly popular, and the reasons are not so far-fetched. Rising gas prices and the push for a cleaner environment have triggered an ever-increasing demand for more efficient vehicles. This has prompted automakers to respond by expanding the number of eco-mobility options available, especially concerning the adoption of hybrid powertrains.
Hybrid vehicles slide into that 'sweet spot' between combustion engines and EVs. The combination of a regular combustion engine, electric motor and battery pack results in better fuel economy, lower running costs, fewer emissions and ultimately, a cleaner environment.
In the United States, the popularity of hybrid vehicles is on an upward trajectory. Sales of hybrid electric vehicles in the U.S. reached a market valuation of US$ 15.2 billion in 2021 and is projected to reach $55.5 billion by 2032.
Here, we highlight some of the most expensive hybrid SUVs available for sale. This compilation is by no means exhaustive; if you're thirsty for more, check out this list of the best hybrid SUVs from RelayCars.com.

Via Autoweek.
Mercedes-Benz GLC350e:
~
$53,000
The GLC350e is currently the only plug-in hybrid model in the large Mercedes-Benz family. It was first introduced in 2015 and has steadily been improved with better battery packs, refreshed styling and upgraded features. In its current guise, the GLC350e boasts a 208-hp turbocharged 2.0-litre inline-four and a 121-hp electric motor.
Together, they crank out a total of 315 hp and 516 lb-ft of torque. Also, Mercedes says the GLC350e can replenish 80 percent of its battery in as little as two hours and 15 minutes with a 240-volt Level 2 charger. The GLC350e was offered in North America for 2019 and 2020 before being pulled. Now, though, the hybrid GLC is set to be relaunched for the 2023 model year.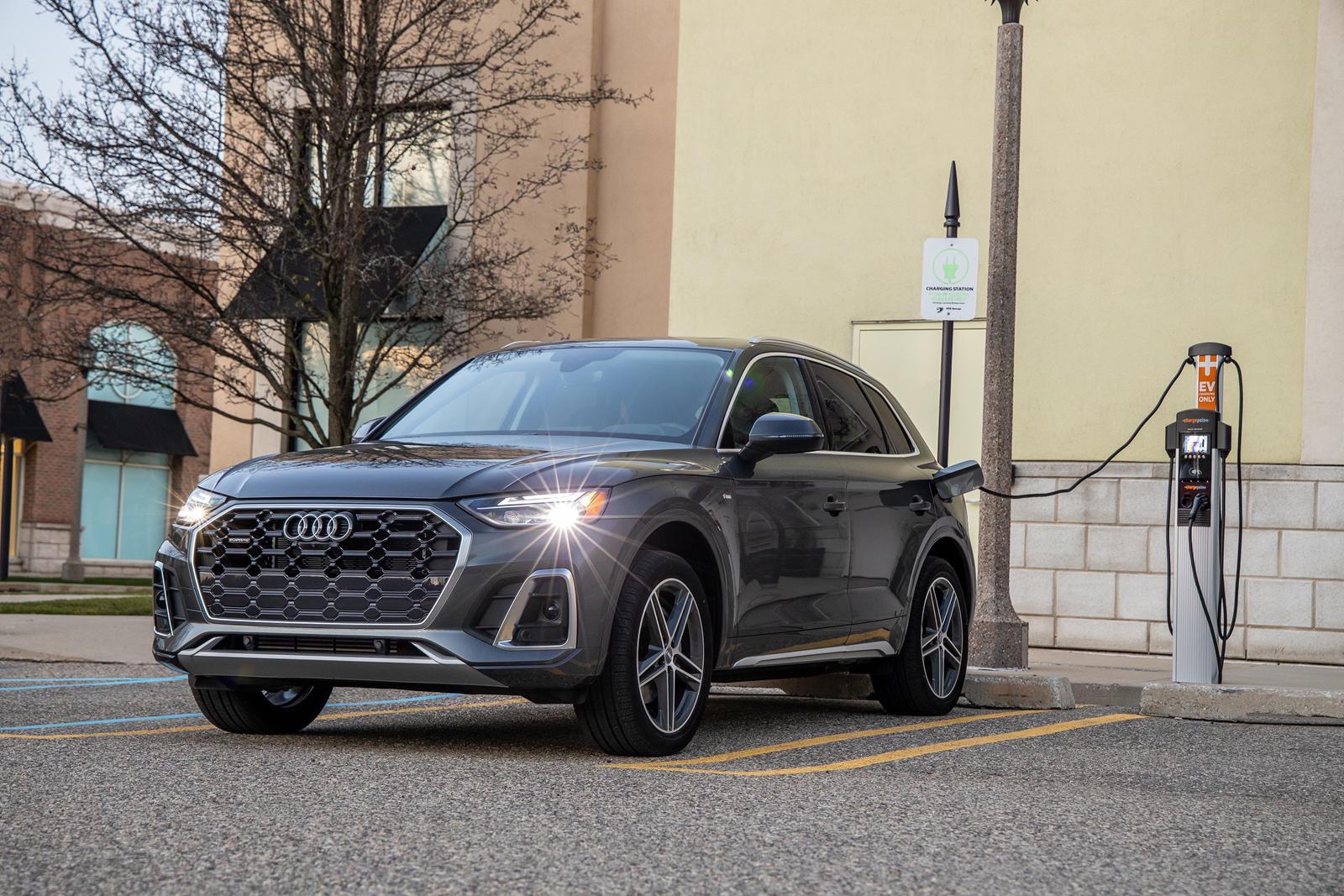 Via CarBuzz.
Audi Q5 Hybrid:
~
$53,000
This Audi Q5 Hybrid slots between the base Q5 and the sporty SQ5. It is the 'sweet spot' of the updated Q5 lineup with a compelling performance and fuel efficiency balance. For the 2022 model year, the battery pack has been upgraded from 14.1 to 17.9 kWh. This translates to an all-electric range of 23 miles and an EPA combined average of 61 MPGe. The battery pack adds a considerable 550 lbs to the vehicle mass. However, the Q5 Hybrid can still hit 60 mph in 5 seconds, only 0.3 seconds slower than the 349-hp SQ5.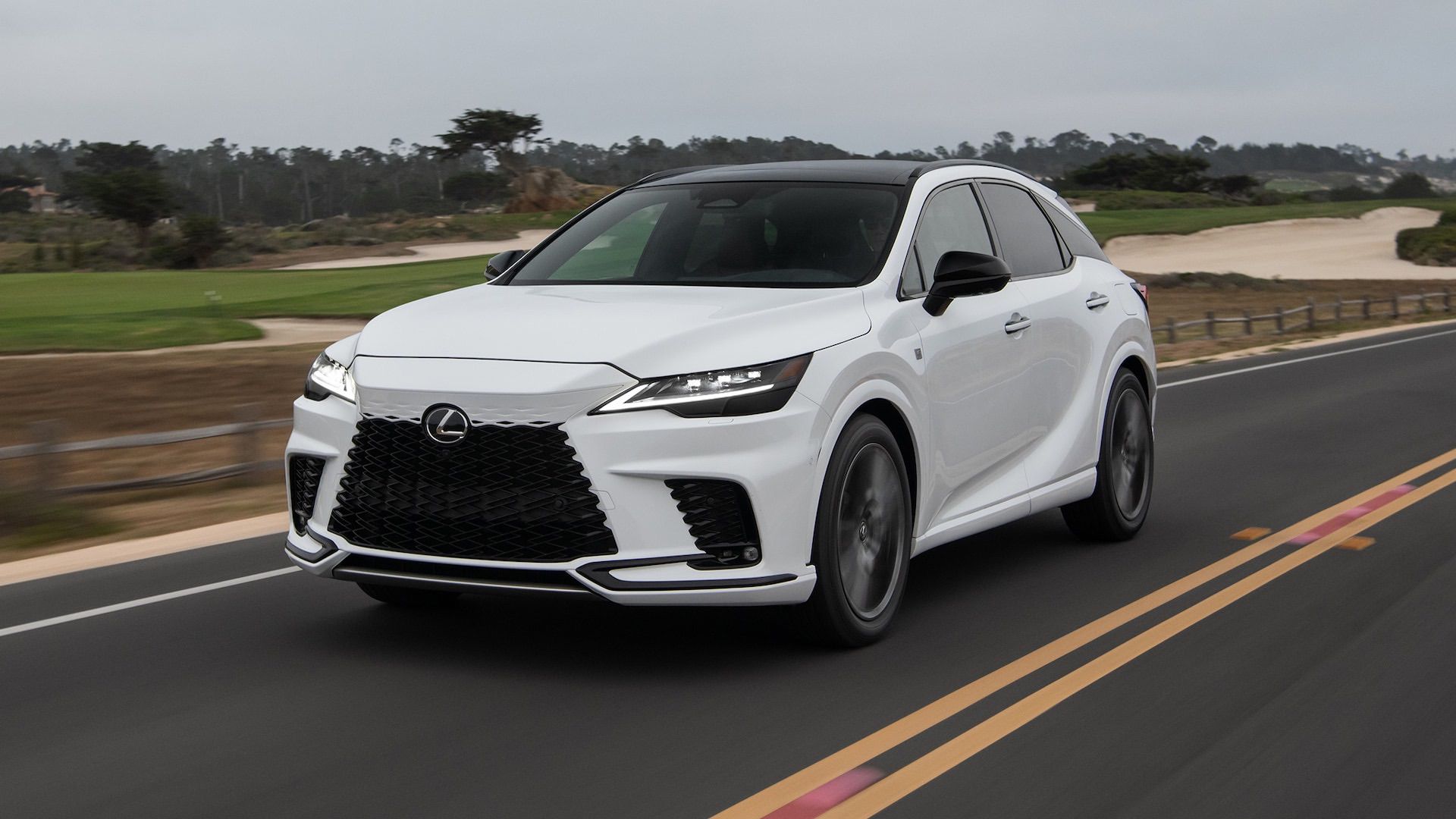 Via Motortrend.
Lexus RX500h F Sport Performance AWD:
~
$58,000
This sporty SUV is the most powerful (and expensive) Lexus RX model on offer. With the RX500h, the carmaker has tried to infuse some sportiness into the RX's characteristic soft-handling nature. The inline-4 engine and electric motor combine for a total output of 366 hp and 406 lb-ft of torque. It will accelerate to 60 mph in 5.9 seconds; a modest figure, especially compared to its European rivals.
However, the RX500h shines with its Dynamic Rear Steering system and an AWD setup Lexus calls the Direct4, which can distribute torque front to rear in milliseconds, as needed.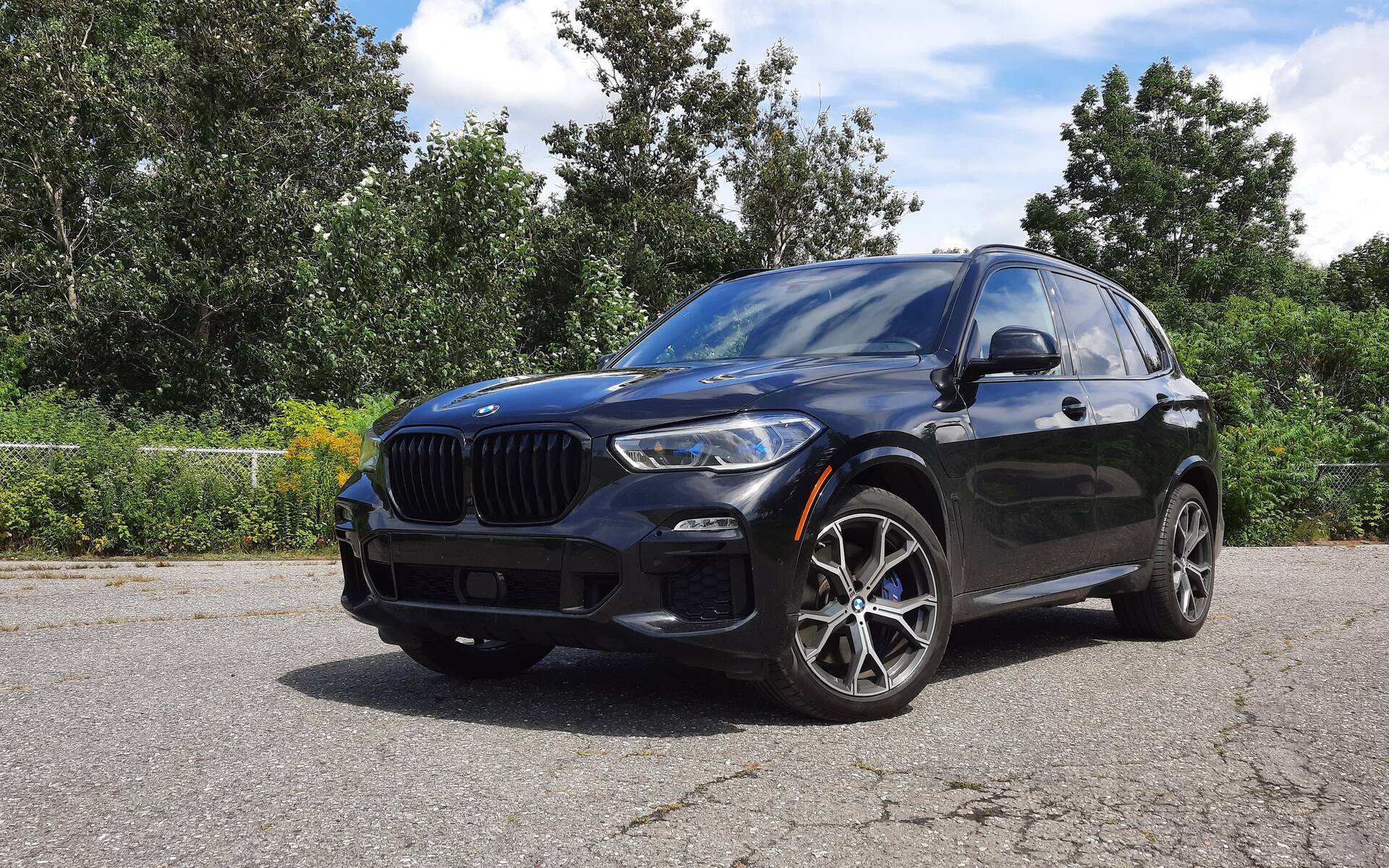 Via Guideautoweb.
BMW X5 xDrive45e:
~
$65,700
This X5 hybrid packs a 282-hp 3.0-litre BMW TwinPower Turbo inline 6-cylinder and a 111-hp electric motor. They combine for a total output of 389 hp and 443 lb-ft of torque, allowing the car to compete favorably with rivals from brands like Audi, Lincoln and Volvo. The X5 Hybrid boasts the carmaker's latest eDrive technology and a decent 24 kWh high-voltage electric battery.
You can expect a cruising range of about 30 miles and an 84 mph top speed on electric power alone. That, and the expected performance of a non-hybrid X5, are the main appeals of this BMW SUV offering.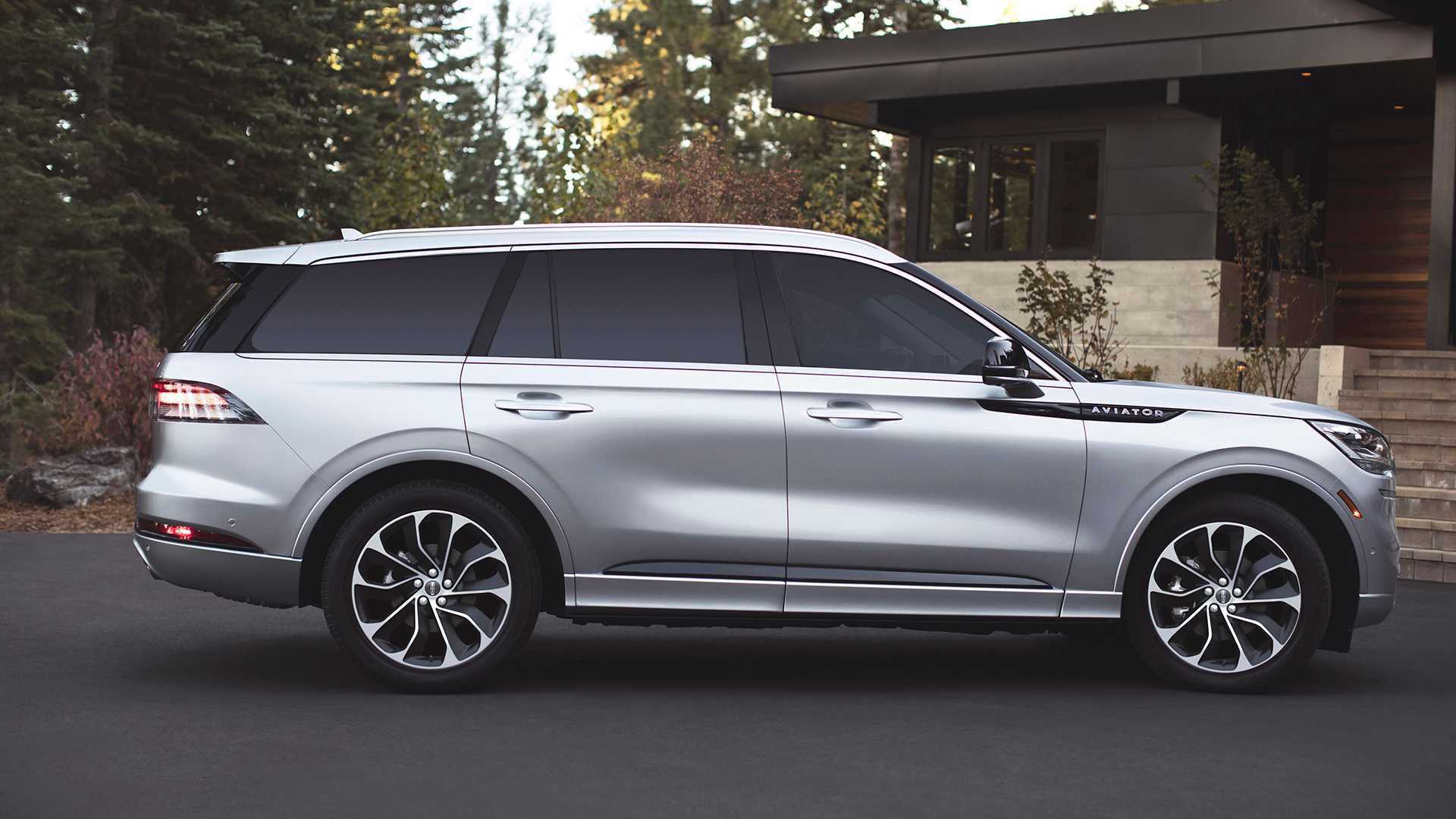 Via Motor1.
Lincoln Aviator Grand Touring Hybrid:
~
$70,400
The Lincoln Aviator is a decent alternative to those who may be put off by its much larger sibling, the Navigator SUV behemoth. The Grand Touring, first introduced for the 2020 model year, is offered with a hybrid powertrain, setting it apart from the other variants. The 3.0-litre twin-turbo V6 is primed to generate 400 hp on its own.
However, the Grand Touring's output increases to 494 hp and 613 lb-ft of torque when the combustion engine is paired with the SUV's 100-hp electric motor. The Aviator is no lightweight, exceeding 5,600 lbs. That's why its 5.4-second sprint to 60 mph is still pretty impressive. If needed, the big SUV can also manage about 20 miles of silent cruising on battery power alone.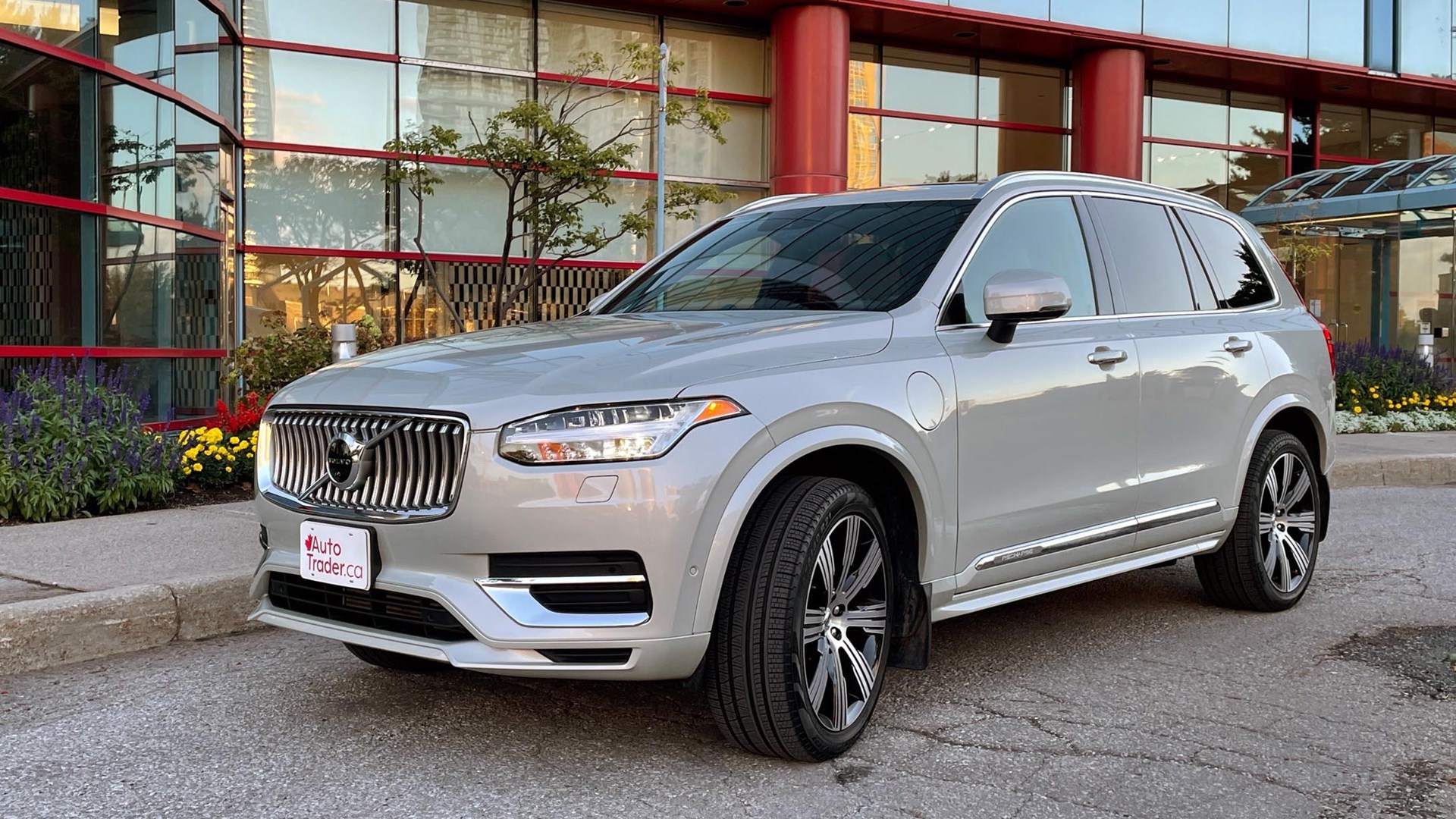 Via Autotrader.
Volvo XC90 Recharge Ultimate:
~
$81,000
The XC90 Recharge Ultimate series is the most expensive vehicle in Volvo's lineup. However, what you get is a 7-seater luxury plug-in hybrid SUV with cutting-edge technology that upholds the carmaker's reputation for safety and reliability. The hybrid powertrain makes a combined 455 hp and can get the big SUV to 60 mph in 5.3 seconds.
The XC90 Recharge is not about acceleration, though. Where it excels is handling, comfort and technology on offer. The Ultimate series represents the top of the trim and, as such, comes with 'nice-to-haves' like a premium sound system, front seat ventilation and a Heads-up display.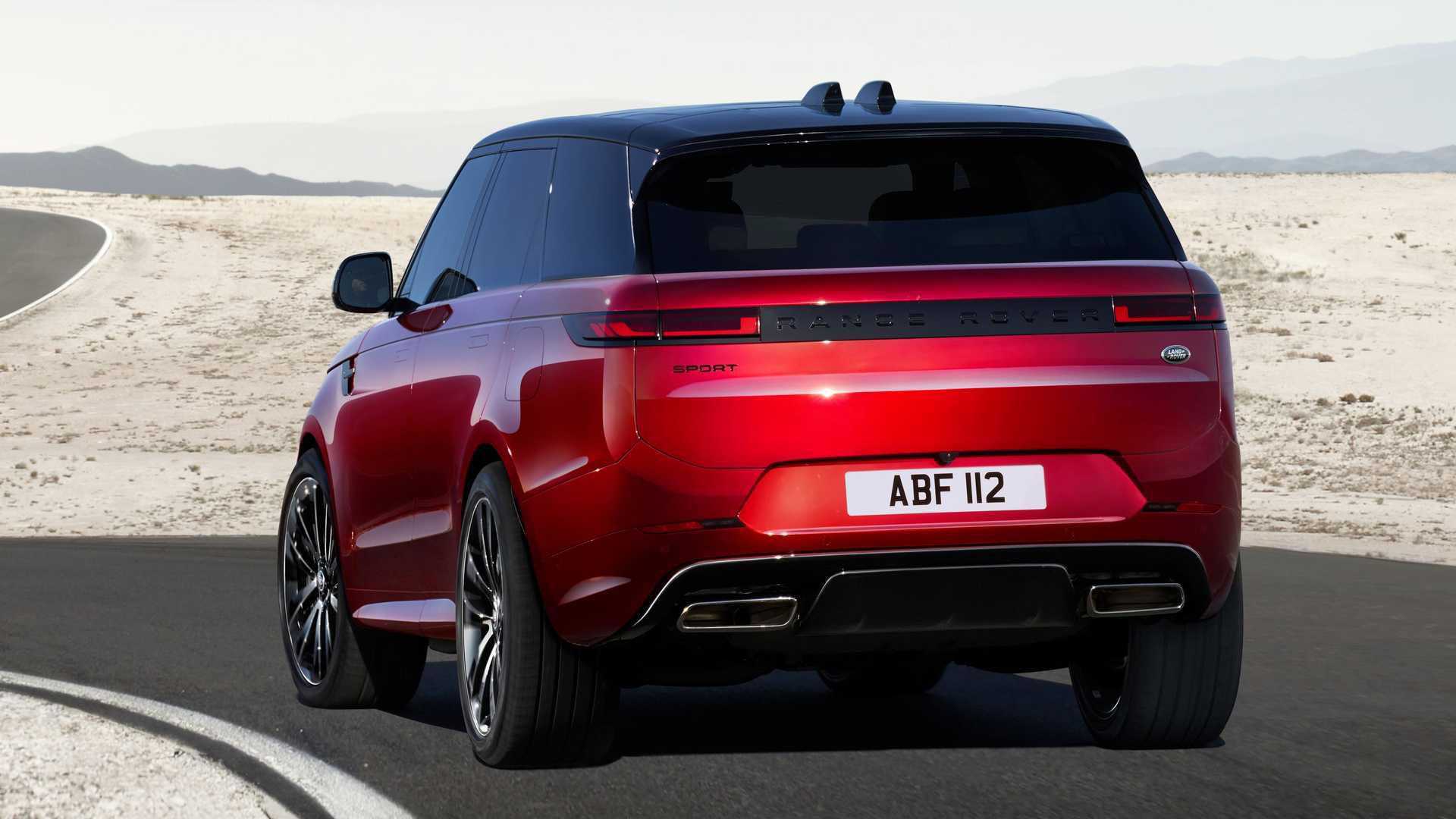 Via Motor1.
Range Rover Sport PHEV:
~
$83,000
The Range Rover Sport PHEV is part of a refreshed third-generation lineup as the carmaker aims to tap into the growing hybrid SUV market. It is based on a new platform dubbed the MLA for Modular Longitudinal Architecture, one that helps Range Rover bridge the gap from the combustion age to the EV era.
U.S markets get the less powerful P440e model, but that still makes 434 hp and 457 lb-ft of torque. Better still, the Range Rover Sport can now cruise on EV power alone for up to 51 miles.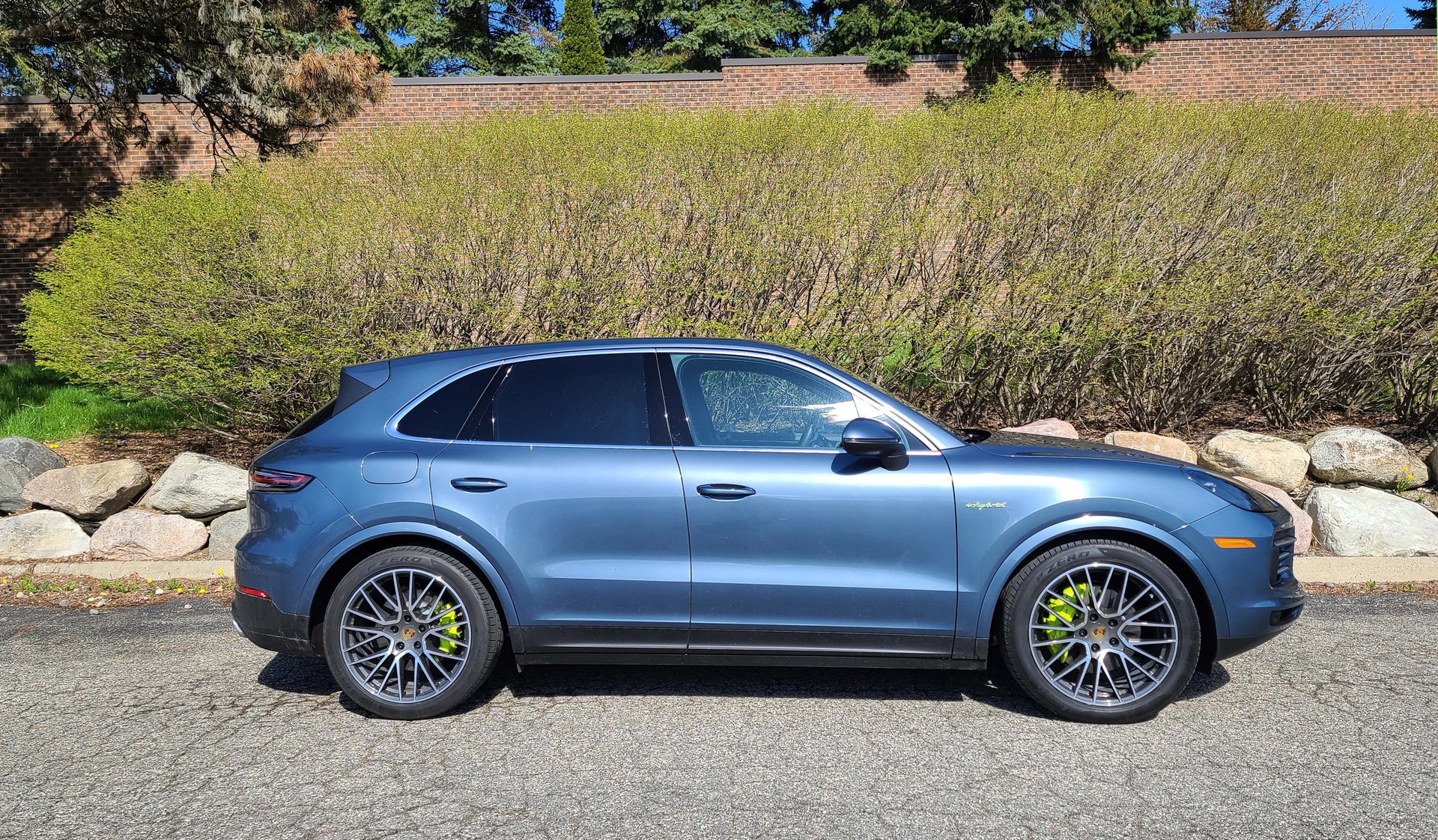 Via Detroit News.
Porsche Cayenne E-Hybrid:
~
$86,500
This performance SUV is not as potent as its outrageous Cayenne Turbo S E Hybrid sibling. However, there is still plenty on offer from its 335-hp twin-turbocharged V6 and 134-hp electric motor. Equipped with the optional Sport Chrono package, the SUV can accelerate to 60 mph in just 4.7 seconds.
It can also completely disengage the combustion engine and rely on electric power for up to 17 miles, which is ideal for short street runs. It is not exactly cheap at $86,500, but that price is guaranteed to rise even further if you consider Porsche's notoriously expansive options list.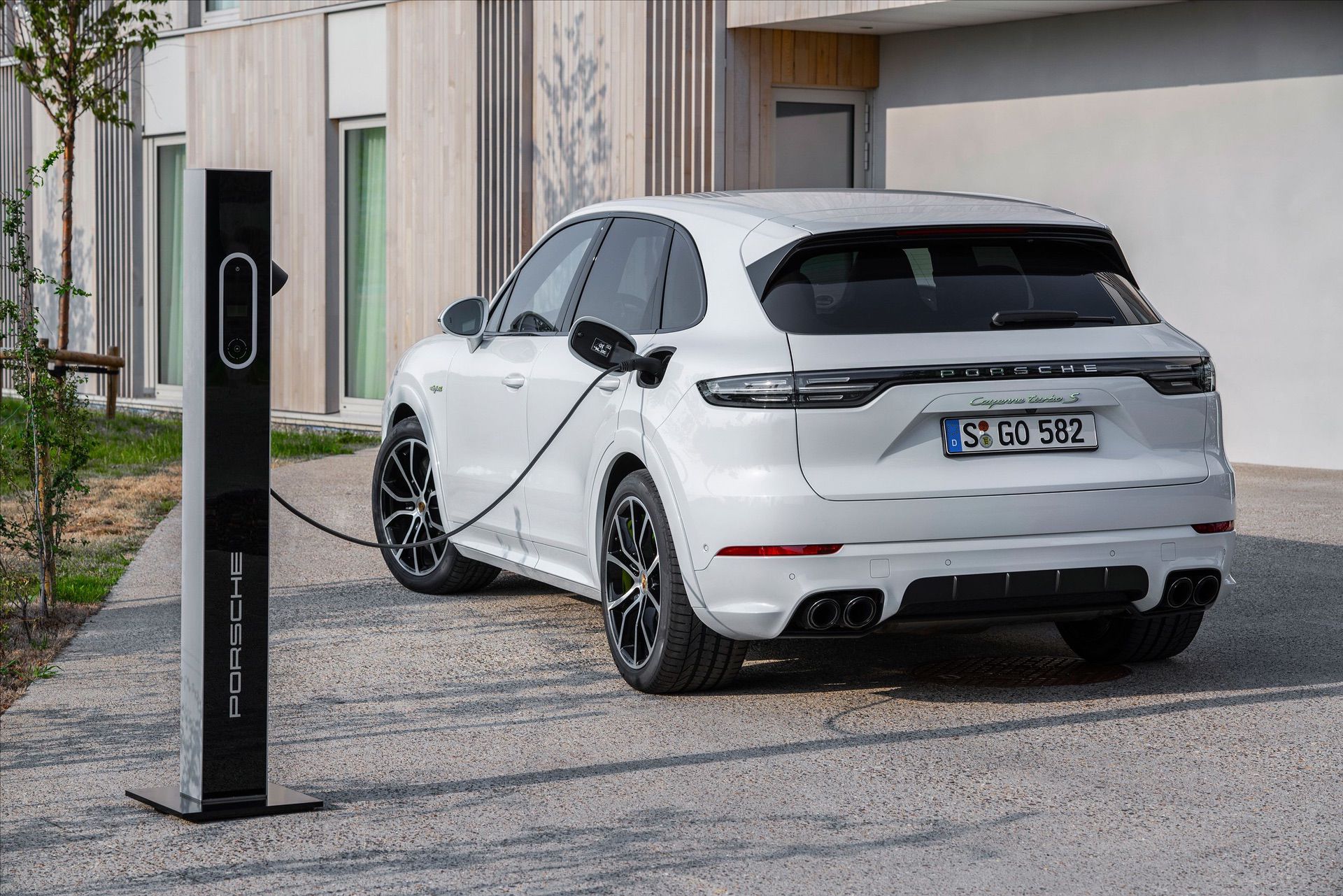 Via Car and Driver.
Porsche Cayenne Turbo S E Hybrid:
~
$167,000
There is nothing pretentious about this hulking Porsche SUV. It is one of the most powerful SUVs on the market, with a whopping 670 hp and 663 lb-ft of torque packed within its frame. That power comes courtesy of a pairing between a 541-hp twin-turbo V8 and a 134-hp electric motor.
The Cayenne Turbo S E-Hybrid can launch its 5,600-lb bulk from a standing start to 60 mph in a ridiculous 3.2 seconds. That's as fast as the Ferrari Roma supercar. In typical Porsche fashion, this performance integrates seamlessly with handling and outstanding overall build quality. It does make for a very tempting proposition if you can afford the hefty price tag, that is.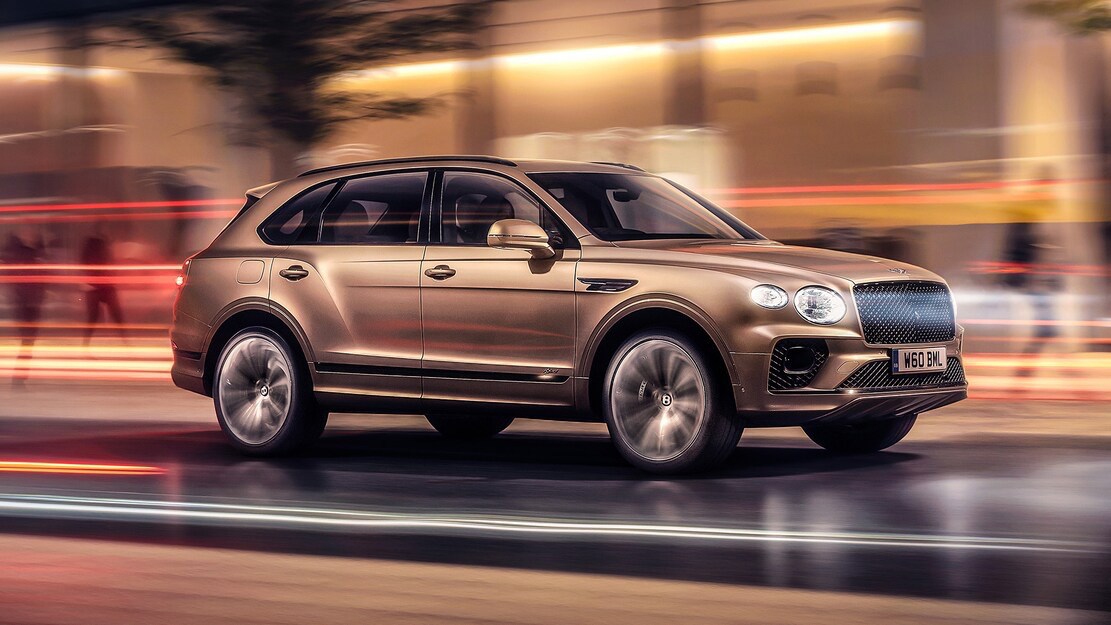 Via Motortrend.
Bentley Bentayga Hybrid:
~
$167,000
In November 2020, Bentley announced plans to field an all-electric lineup by 2030. It is going to be a gradual transition, though. The Bentayga Hybrid SUV, the carmaker's first electrified vehicle, is the first step in that direction. Underneath the hood is a 355-hp turbocharged V6 boosted by a 126-hp electric motor.
Combined output is a respectable 443 hp and 516 lb-ft of torque. In EV-only mode, the Bentayga can disengage the combustion engine altogether, allowing it to cruise on EV power alone for up to 18 miles. The combined EPA range of 46MPGe also means this is the most efficient model in the Bentayga range.