Earlier this year, the SSC Tuatara was revealed at the 2020 Philadelphia Auto Show, before the global pandemic put a halt to any and all car shows.
While details have been scarce, a video posted yesterday on SSC North America shows the brutal acceleration that the Tuatara is capable of. It seems like the successor of the SSC Ultimate Aero might have a bit of punch to it.
The video description does not provide details of what type of fuel the Tuatara is running on. The engine is along the lines of Koenigsegg hypercars like the Jesko in that it is a multi-fuel capable unit.
With regular 91 octane pump gas, it is capable of 1,350 HP and 1,280 lbs-ft of torque. If using bio-ethanol E85, that figure jumps to 1,750 HP.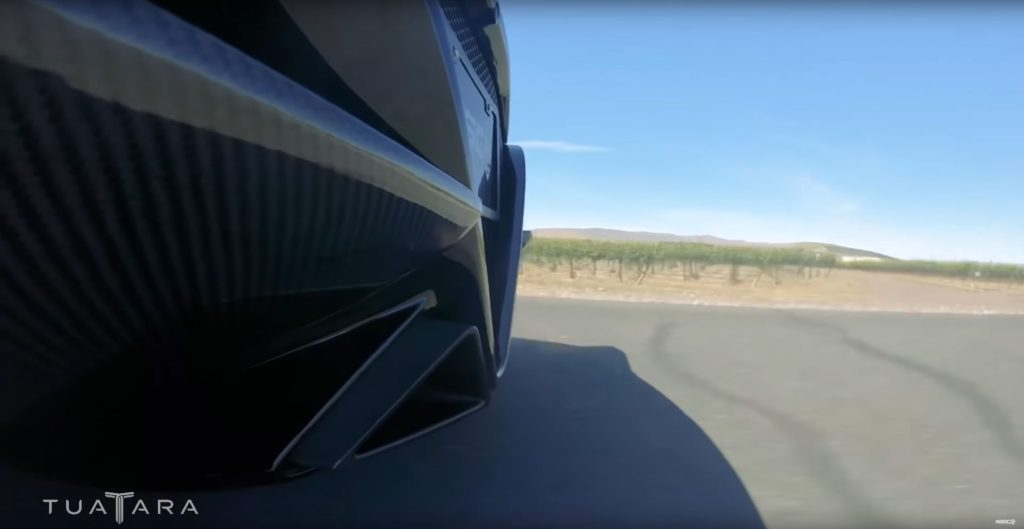 No matter what, the twin-turbo 5.9 liter V8 sounds vicious, and the car spits flames on the savage upshifts.
Only 100 SSC Tuatara's will exist, and all are sold already. Due to the pandemic, however, not many have reached their owners, with whispered rumors stating less than 10 have been produced so far.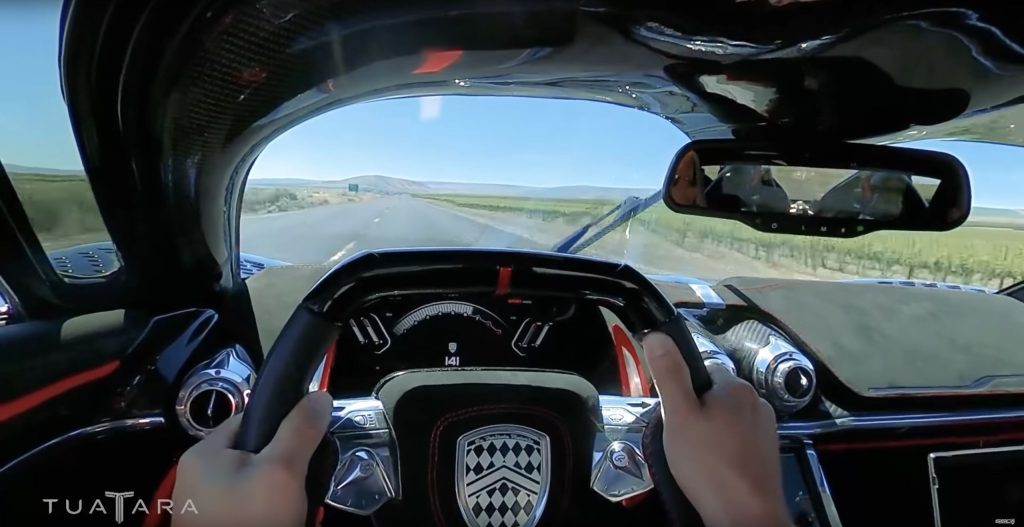 However, that doesn't stop us hypercar and supercar fans enjoying the sight of an American hypercar going from about 40 MPH to over 140 MPH in the space of about 5 seconds.