For this month, we've decided to celebrate all aspects of motorsport history as global motorsport is set to return in July. As well, many of these historical race cars and races themselves have lead to some of the greatest supercars ever made.
If you need an example, remember that the McLaren F1 dominance of the late 1980's and early 1990's led to the development of the McLaren F1, the most iconic supercar.
Today's post will be celebrating the wacky and weird era that was the Group C era of FIA motorsport.
Group C, from 1986 to 1993, was where technology and design was let loose. These were cars with only a minimum set of specifications to meet, such as minimum height, weight, and maximum power output, and the rest was up to the designers to run wild with.
The YouTube channel Belgian-Motorsport put together a list a while back that we honestly can't argue with.
The #5 car is the 1991 Jaguar XJR-14.
This car is the evolution of the original Group C XJR-9LM and the Intercontinental Challenge XJR-15 from 1990. A Cosworth tuned V8 powered the rear wheels through a transaxle and moved only just over 1,600 pounds with 650 BHP, screaming almost to 10,000 RPM as it did so.
This is the car that really showed what Cosworth could do with endurance engines, and led to several years of Formula 1 engines as well, most notably the early 2000's Stewart Ford Cosworths.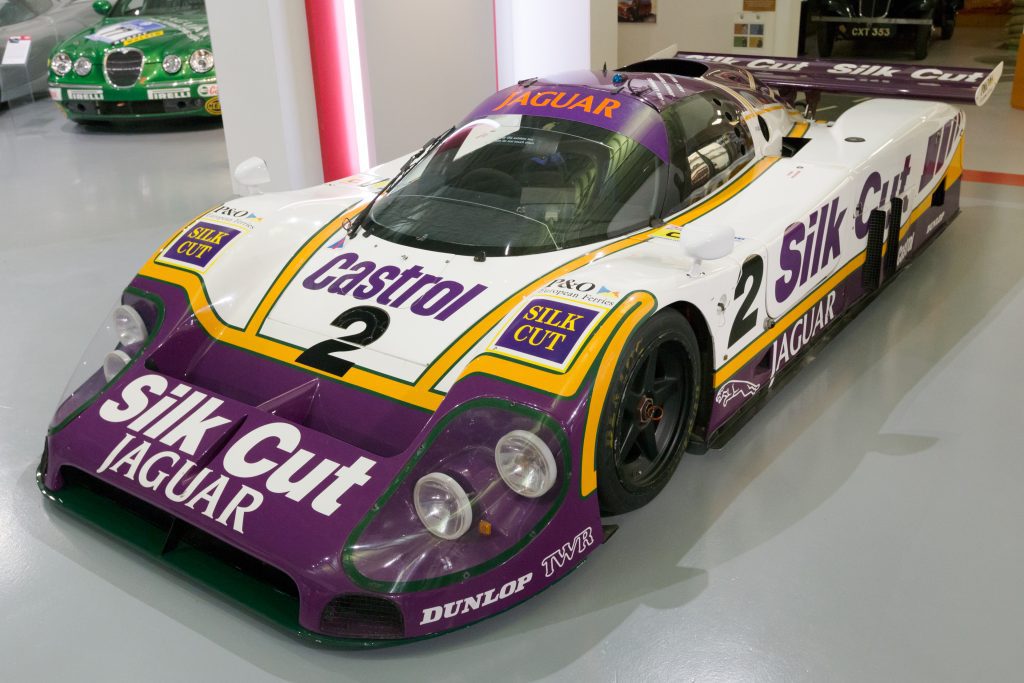 Mentioned above, this is the car that led to the XJR-14. It was the original design from Jaguar Sport, a combination of Jaguar and racing team TWR, that competed in multiple Le Mans races.
A Jaguar V12 with 750 BHP moved 1,900 pounds down the road at a fair clip. While not as much of a screaming engine as the XJR-14's V8, the XJR-9LM's engine was more of a throaty growling engine that shook the walls of any track.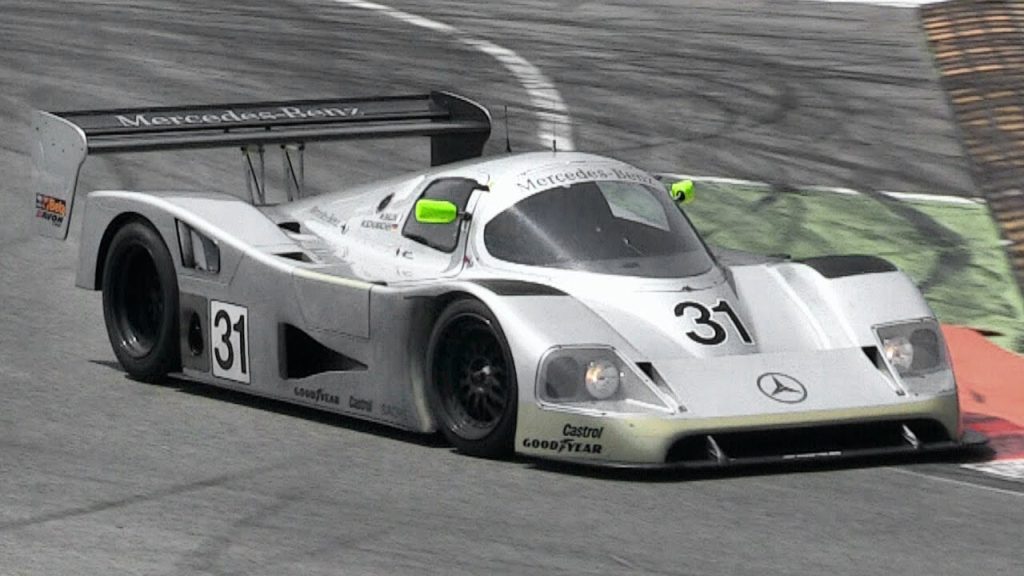 To say that this was one of the most mental cars ever made is an understatement. It may not have been the fastest in the corners, but once on the straights, almost nothing was able to keep up.
A Mercedes M119 V8 engine. 5.0 liters. Two gigantic KKK turbochargers. In a car that weighed near as makes no difference 2,000 lbs. The engine "nominally" made between 700-730 BHP through restrictors.
Unrestricted, the engine made 960 BHP. Pure insanity once those turbos spun up.
The #2 car is the 1993 Peugeot 905 Evo 1B.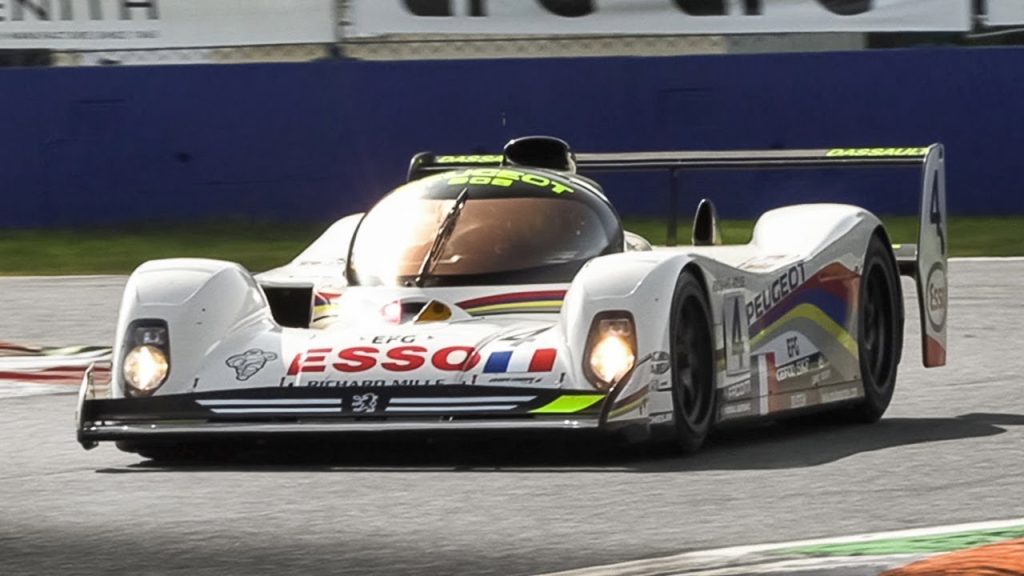 One of the last Group C cars made, it was the second evolution of the superb 1990 Peugeot 905. In a strange twist, it was a car that was also developed with assistance from French warplane maker Dassault, who helped shape the aerodynamics of the car to make it as slippery as possible for the long straights at Le Mans.
It was powered by a 3.5 liter V10, screaming to a redline of 13,000 RPM. It pushed out about 670 BHP, and sounded like a Formula 1 car at the same time. One of the best sounding race cars ever made, in our opinion.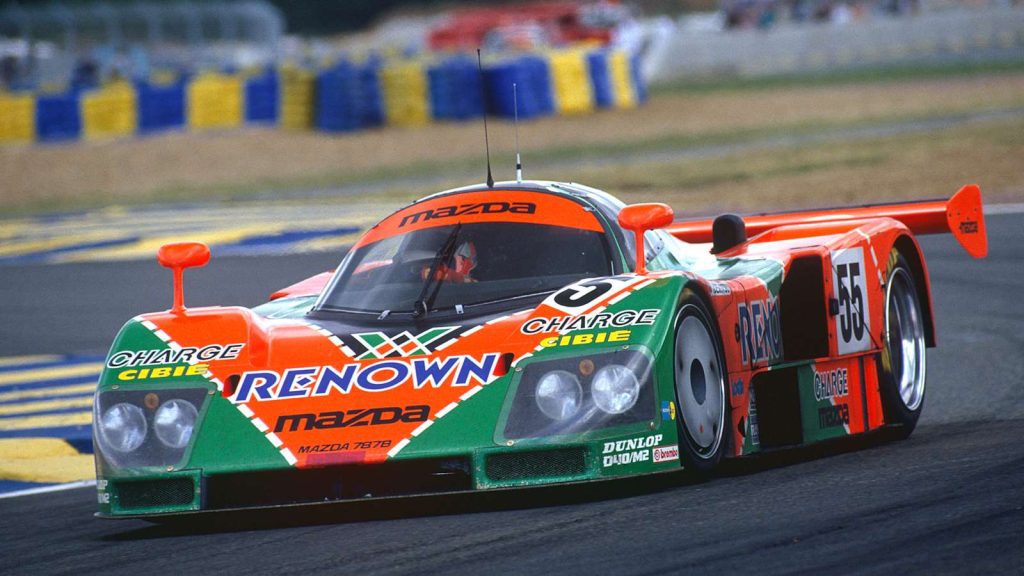 If the Sauber-Mercedes C11 is one of the most mental cars ever made, the 787B is the most mental Group C car made.
While everyone else was thinking about big V12's, small V8's with turbos, and any combination therein, Mazda casually rolled up with a 4-rotor Wankel known as the R 26B. With an actual displacement of only 2.6 liters, it was rated by the FIA as equivalent to a nearly 5.0 liter V10.
This is because, as the four rotors sang up through the revs to 9,000 RPM, it chucked out a casual 700 BHP. From 2.6 liters. And it also spat flames out its exhaust. A lot.
Until 2018, it was the only car from a Japanese manufacturer to outright win Le Mans, amongst several other races. It also was capable of causing a glorious song to emanate from its exhaust as it powered down the legendary Hunaundieres back straight at Le Mans.
We don't often say this, but this video comes with a volume warning