The Mustang Was Built to be Driven
Some folks will tell you to get a modern Mustang if you want a car that will drive around corners, but the Ford Mustang has always been a true driver's car from the very beginning. Ford built it as a sporty coupe from the outset, and it only gained notoriety from there. 
In recent years, it's been better than ever. Ford switched to an independent rear suspension setup in 2015 that made the car truly agile, and the Mustang has never been lacking for power when compared to the competition. 
While modern Mustangs are great, it's the classics that I consider to be the true driver's cars. These are the ones that lack the technology systems we take for granted today. Classic Mustangs provide an experience unlike any other out there on the road, and if you love to drive, you should consider searching for one for your weekend drives or to daily. 
When it comes to buying a classic Mustang, some are more thrilling than others, and if you're after a real-deal driver's car, these are the models that I'd suggest you take a look at. 
1965 Shelby Mustang GT350R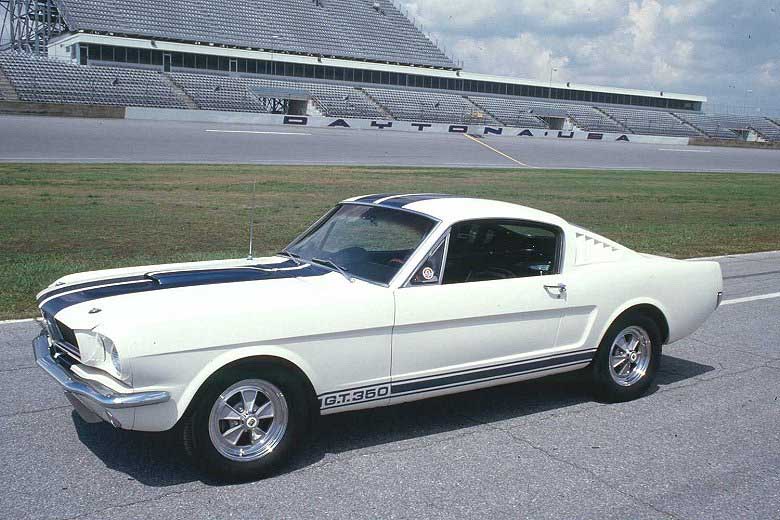 When the Mustang first came out it was a huge hit. Over 100,000 went home with buyers in the initial half-year of production. To help keep consumer interest high, Ford brought in Carrol Shelby. His mission was to make the car better than the competition. They needed to build the cars to be ready for SCCA's (Sports Car Club of America) B Production class standards. Shelby made the deadline and created one of the best driver's cars of all time, the GT350.
The Shelby Mustang GT350 featured a heavily-modified 289 cubic-inch V-8 that put out 306 hp at 6,000 rpm. That engine was mated to a four-speed manual transmission. The GT350 could reach a top speed of 136 mph and do 0-60 mph in 6.6 seconds. For the time period that was wicked fast, and today, it's still plenty quick. 
1967 Shelby Mustang GT500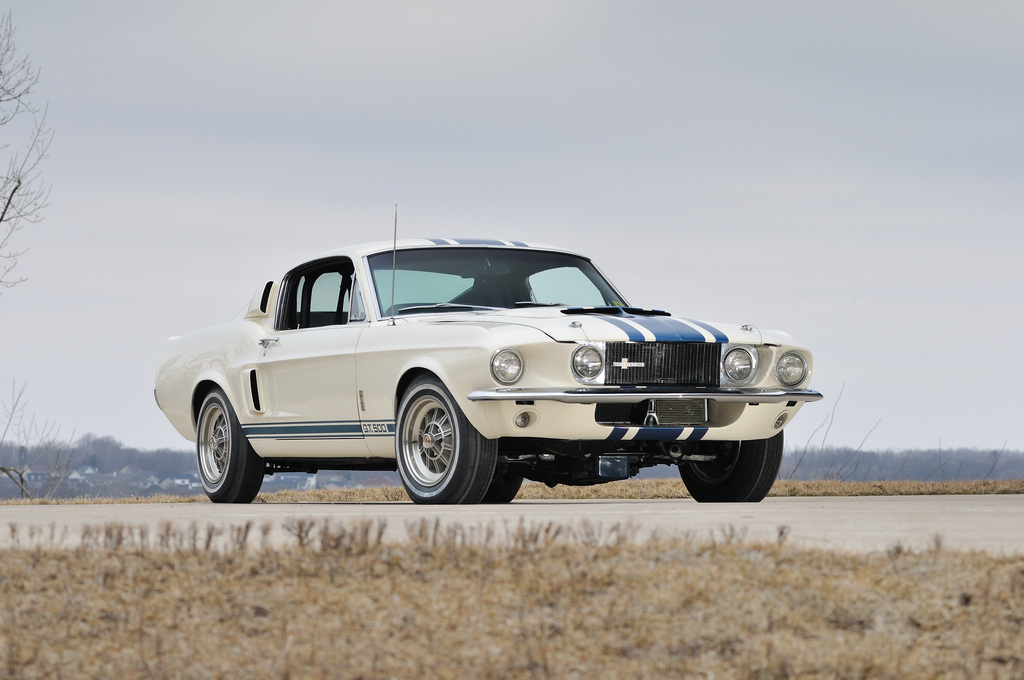 The 1967 Shelby GT500 is one of the special cars that Ford came out with during the 1960s with the help of Carroll Shelby. The car was the first big-block Mustangs that Shelby helped the company put out, and it was a different animal than the GT350, though the name was similar. This car was stiffer, meaner, and more powerful. 
Shelby fitted a Police Interceptor 428 CI engine rated at 355 hp to the Mustang and also stiffened up the suspension to compensate for the extra weight. The car also featured Holley BJ/BK carburetors, manifolds, RUGS-1 transmission, 3.50 Traction-Lok rear end, KH disc and drum brakes, and optional 10-spoke wheels. 
1969 Mustang Boss 429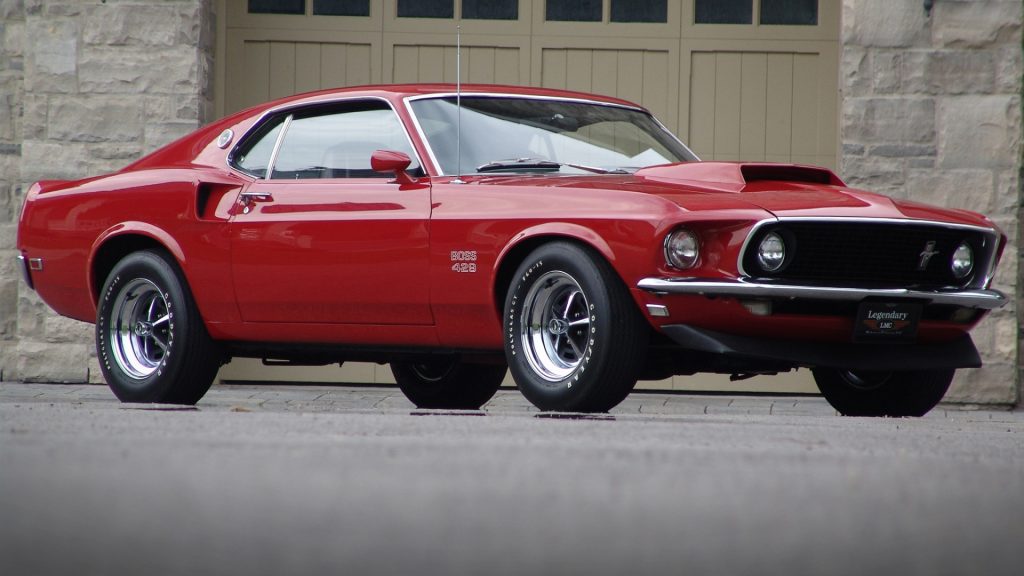 Some folks will tell you that the Boss 302 was actually the better driver's car, but I disagree. When it comes to the late 1960s, there's nothing better than a Mustang Boss 429. This limited-production Mustang Fastback was built to meet the required homologation of 500 units for NASCAR's Grand National Division. This big Mustang became the ultimate Mustang of the 60s. 
Ford took a 385 engine and modified it, changing the stroke from 3.85 inches to 3.59 inches. Often called the Shotgun Engine, it was rated at 375 hp, although it was severely underrated. With some minor modifications, it can be made to do 600 hp no problem. To fit this engine, Ford hired KarKraft to make modifications. It's a beast of a machine, and any serious driver will find it a lovely handful wherever he or she drives it. 
1971 Mustang Mach 1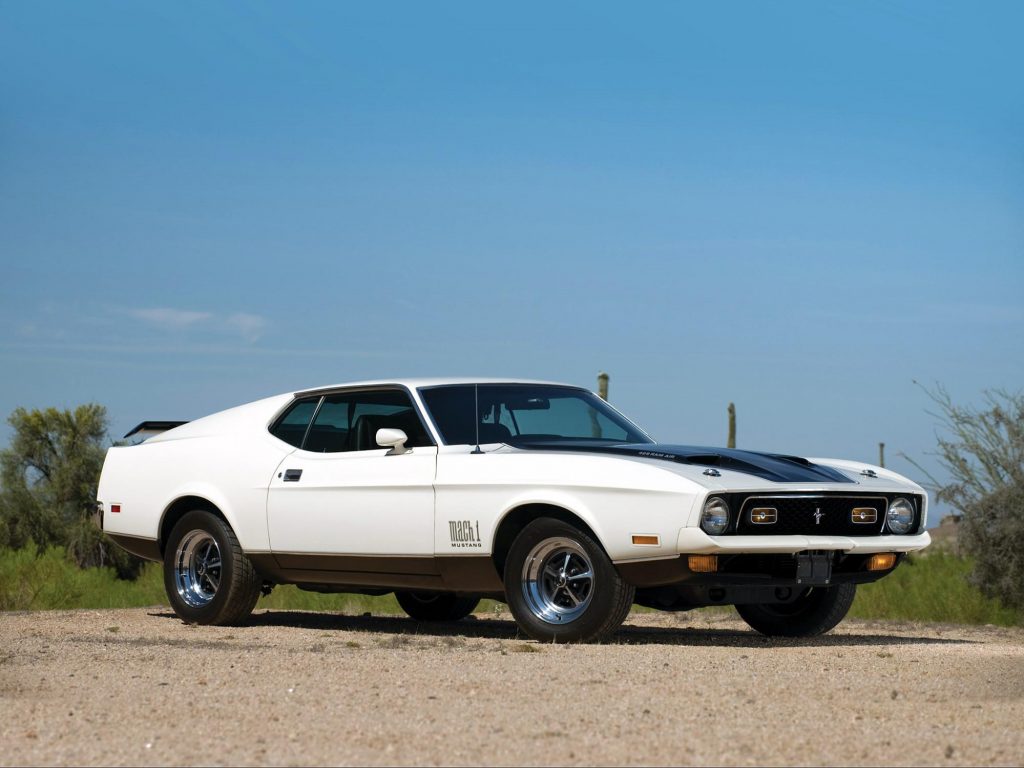 There have been several Mach 1 Mustangs over the years, but the 1971 Mach 1 is the one to get. This car came out only on the SportsRoof fastback body style. It had some exclusive visual elements like a hood treatment with hood pins, chrome pop open gas cap, special wheels, and a rear deck spoiler. 
The 1971 Mach 1 got the 302 V8 engine as standard, but you could also get it with your choice of two different versions of the 351 V8 or the 429 V8. In order to fit the big engine in the car, Ford had to make the Mach 1 physically longer, giving it somewhat awkward proportions. However, the payoff was an engine rated at 375 hp, and like many engines of this era, it was likely underrated.  
1984 Mustang SVO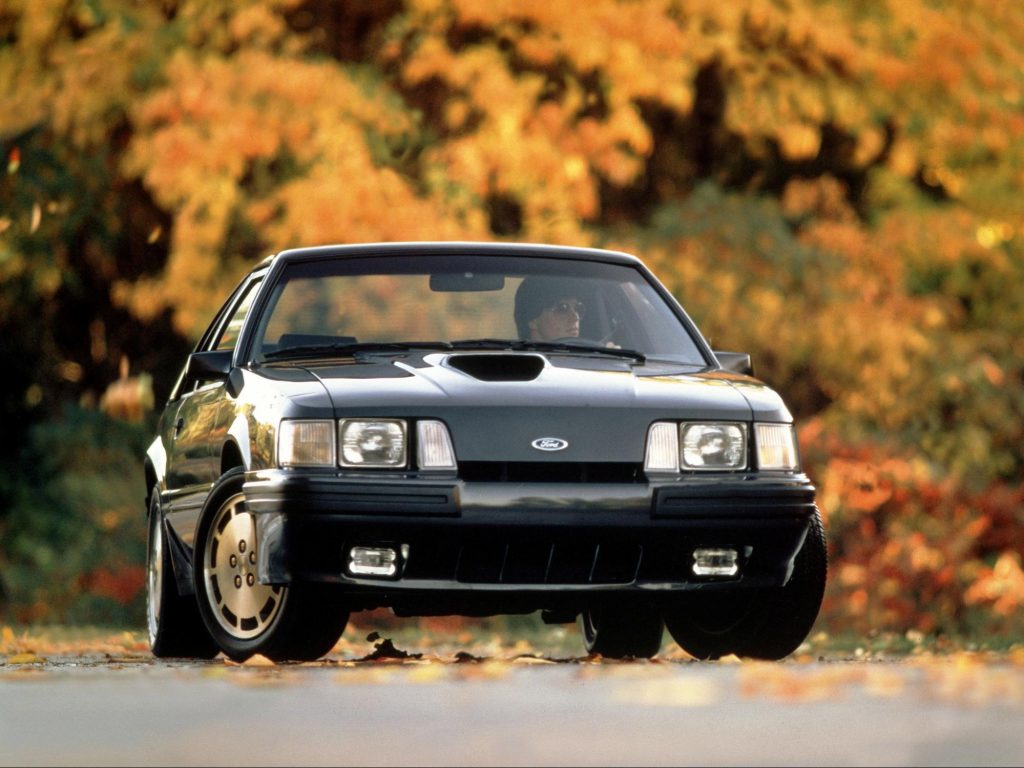 The 80s Mustang SVO might not be some folks' first choice, but they're seriously missing out on one of the true gems in Mustang history. The Special Vehicle Operations created within Ford was tasked with creating regular production cars with race-derived technology. This car was one of the best they came up with. 
What might be surprising about this one was the fact that it didn't have a V8. Under the hood of the SVO Mustang, you'll find an inline 2.3-liter four-banger that was in the entry-level Mustangs. However, the SVO team attached a turbocharger with 14 psi when the proper fuel was used. The 1984 model produced a respectable 175 hp and 210 lb-ft of torque. Later models produced even more power. This car came with a five-speed manual transmission, four-wheel disc brakes, and aluminum wheels. It's the classic Mustang to get if you want something a bit different. 
Are Their Other Great Mustangs?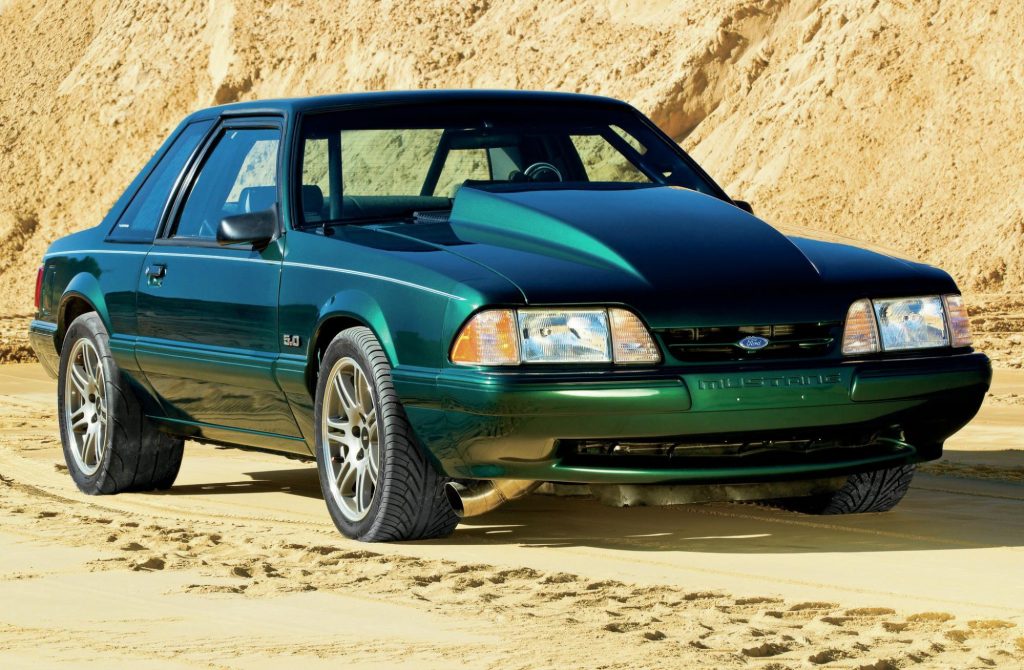 You bet. From virtually every era of the Mustang—spanning over half a century—the vehicle has been a car that drivers of all kinds can look to for a relatively affordable performance machine. 
There are proper driver's cars from the 1960s and 1970s all the way up through the early 2000s and on to today. These cars can be found on dyler.com and for reasonable prices, too, among other marketplaces on the Web. 
Like I said before, many of the modern versions of the Mustang will be great options, too. Ford's move to an independent rear suspension setup transformed the Mustang into a canyon carving machine, but even these older cars with live axles and fairly rudimentary suspension systems prove to be some fantastic driver's cars that will thrill you every time you get in the driver's seat.