For some owning a Rolls Royce that came straight from the factory just isn't exclusive enough, I guess it all depends where you are living, most people in the world don't even see a real Rolls Royce in their entire life, while others see them driving around daily, especially the Ghost and Cullinan which seem to be more wide-spread than the Dawn for instance, but still, taking a high-end luxury car like this and having it customized beyond what the factory official Coachbuild offers seems just what some clients are craving for … in comes SPOFEC to make dreams come true.
SPOFEC is part of the NOVITEC group, so we've been seeing some amazing cars from them for a while now, but SPOFEC puts the focus on Rolls Royce specifically, and more importantly on wide-body conversions of these already impressive luxury cars, I've reported about their first car, the OVERDOSE Rolls-Royce Black Badge Cullinan, as if a regular Cullinan isn't expensive enough, the Black Badge edition is about $150,000 on top of that, and that's before SPOFEC makes her even wider.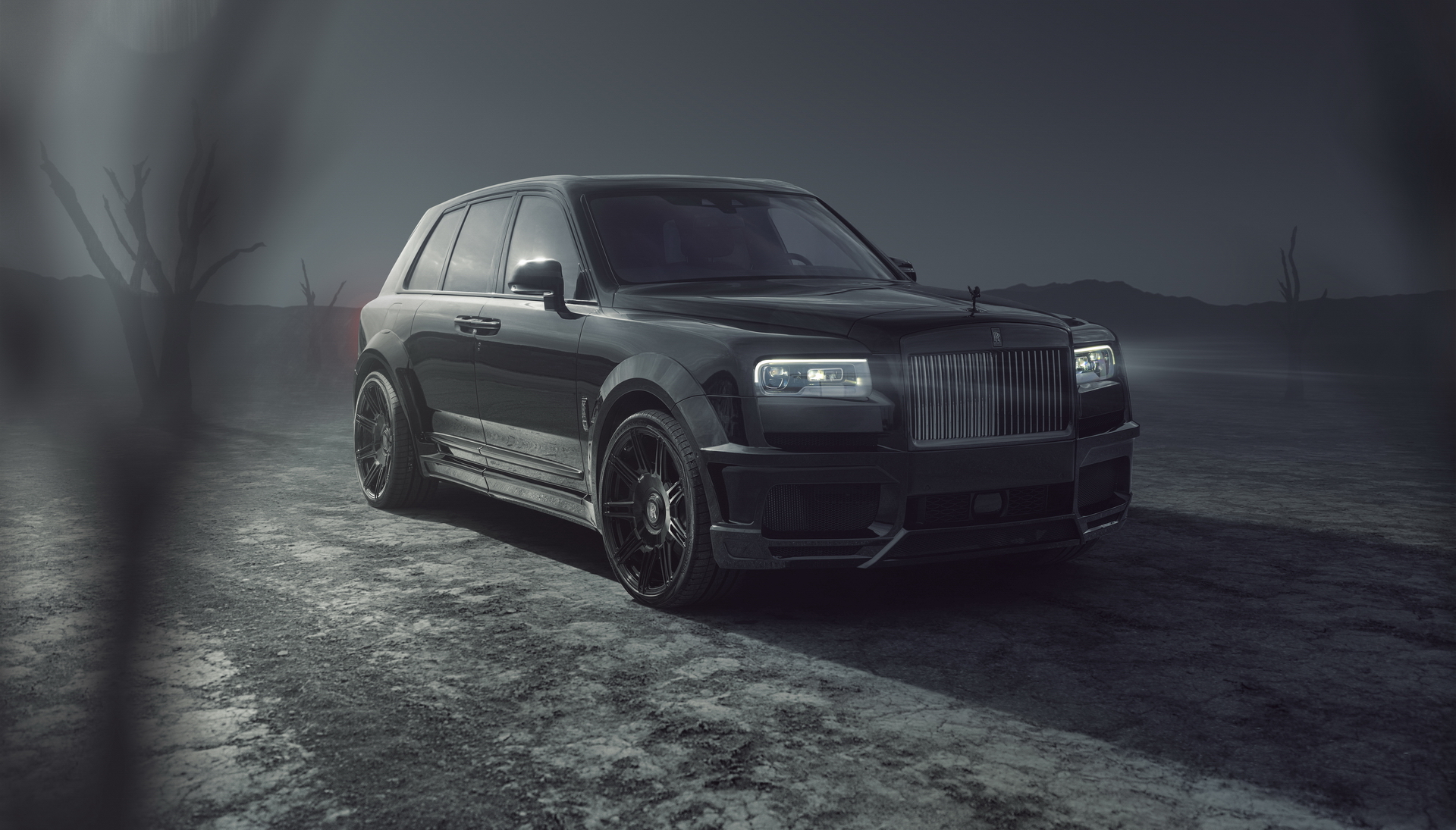 The SPOFEC OVERDOSE Cullinan comes with 10cm (4 inches) wider front fenders and 12cm (nearly 5 inches) rear fenders, this makes the OVERDOSE 212cm wide (83.46 inches) overall, finished in all black, rolling 40mm lower than the factory Culinnan and fitted with a 'valved' exhaust system, this big SUV can get loud if you want her to, or whisper-silent as if she's a factory original, just like Dr. Jekyll and Mr. Hyde.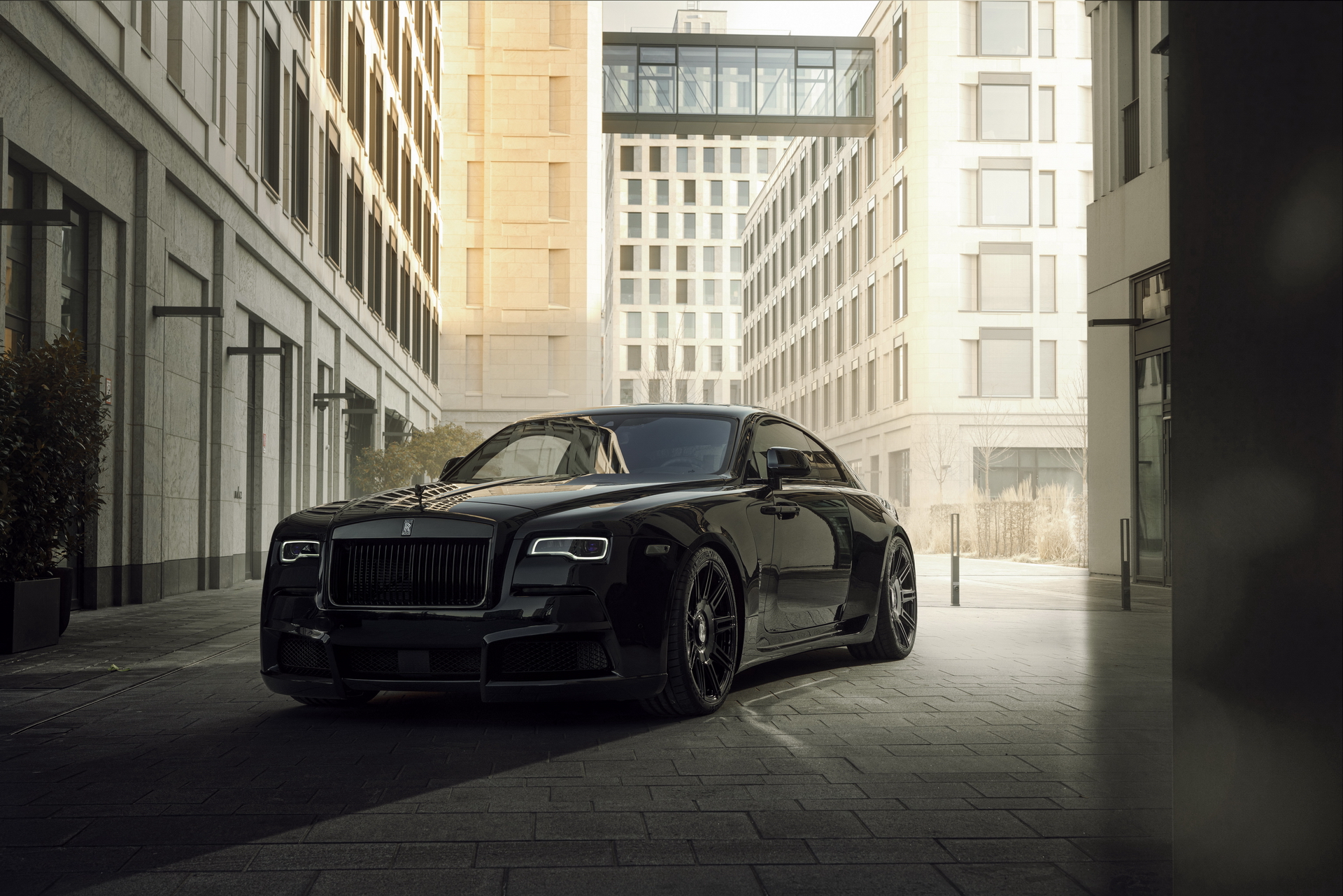 The people from SPOFEC took their wide-body conversion onto yet another Rolls Royce, this time it's called the SPOFEC OVERDOSE RR Black Badge Wraith, the large four-seat coupe with the rear-hinged 'suicide doors', and they would only create three units for the entire world of this massive coupe, and while for this model they only added 7 cm to the front with replacement front fenders, the wheel arches at the rear were widened by a massive 13 cm … resulting in an overall width of no less than 208 cm.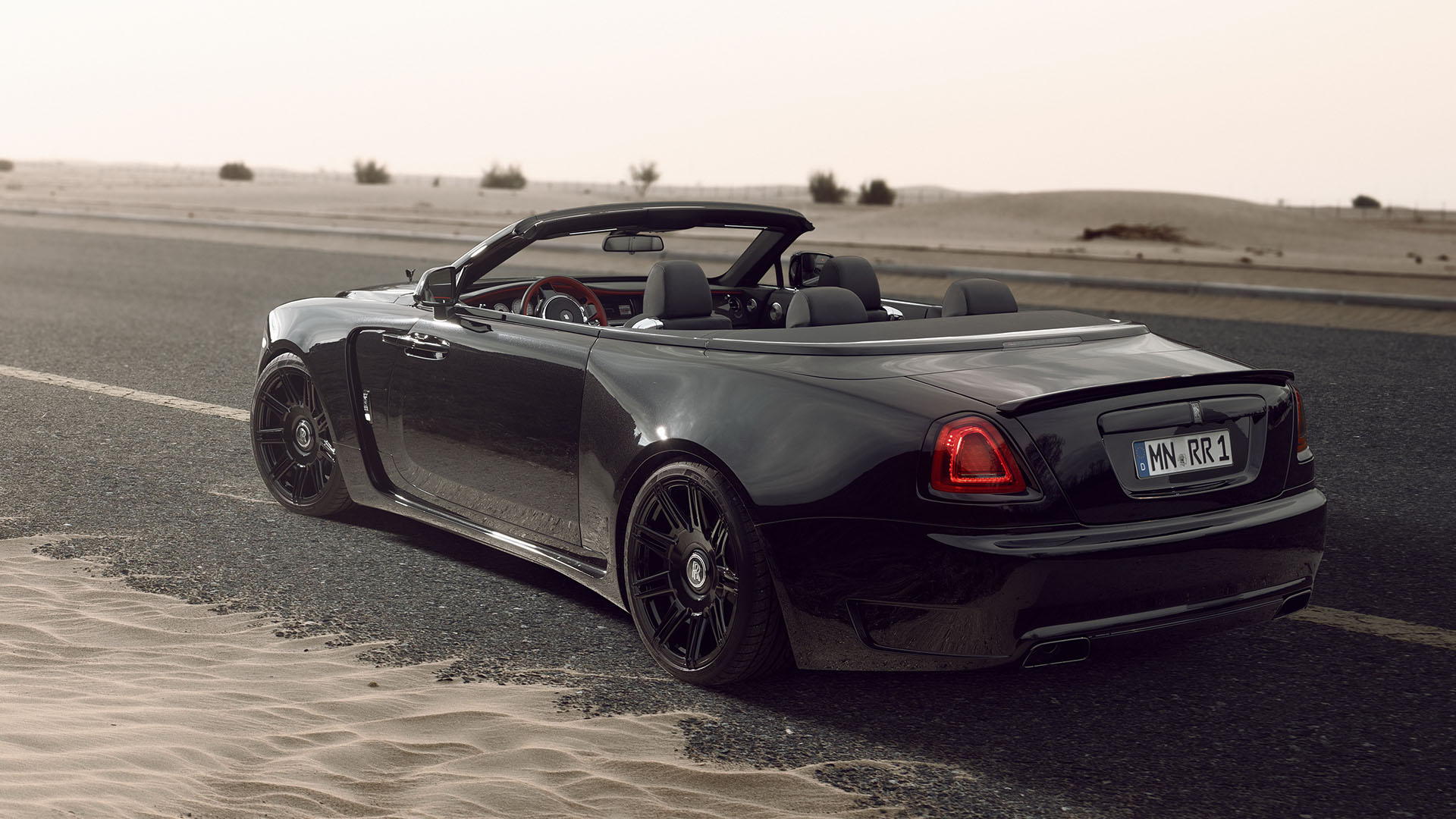 I guess they managed to find three fortunate clients for the Wraith coupe because now they unveil the SPOFEC OVERDOSE Rolls-Royce Black Badge Dawn the drop-top version of the Wraith, again limited at just three units, this carbon-fiber wide-body convertible seats four people in utmost luxury and comfort, and again she's sinister-looking in her all-black dress.
Just like most NOVITEC tuning, the SPOFEC OVERDOSE rolls on bespoke VOSSEN forged wheels, for this occasion in massive 22-inch size, and once again the widebody kit has been designed in corporation with famous Vittorio Strosek, made from high-strength carbon fiber to keep the added parts as light as possible, and in a sublime finish that complements the high standards of the original Rolls Royce.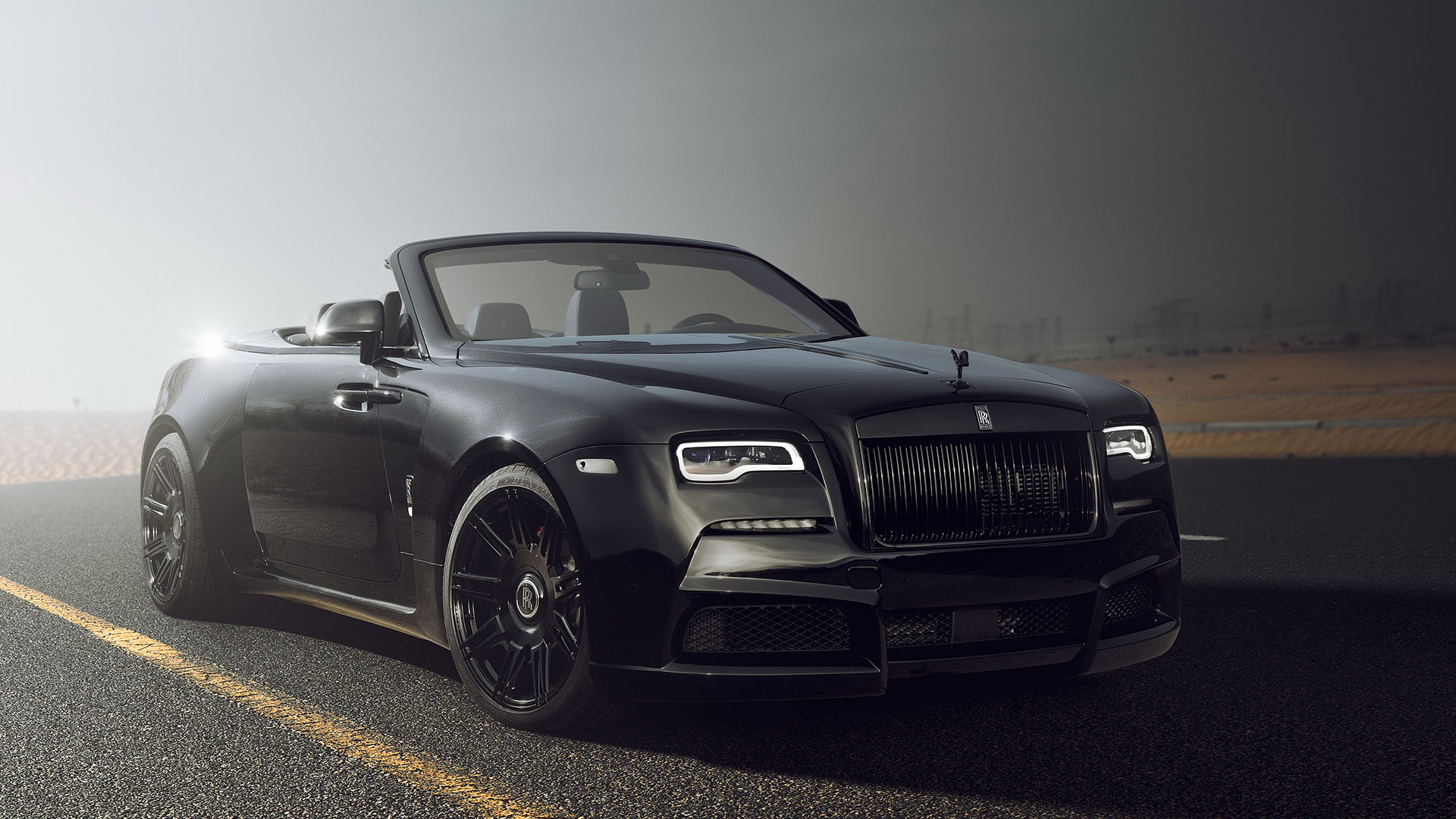 Just as with the Wraith coupe, this Dawn grows 13cm at the rear hips and 7 cm over the front wheels, creating that famous hourglass shape, a set of side sills with integrated air intakes tunnel air onto the massive rear brakes, covered by the massively wide SPOFEC SP2 forged wheels, 9.5Jx22 rims with 265/35 ZR 22 tires for the front axle, while a set of concave 10.5Jx22 wheels fill the rear fenders, wearing 295/30 ZR 22 performance tires.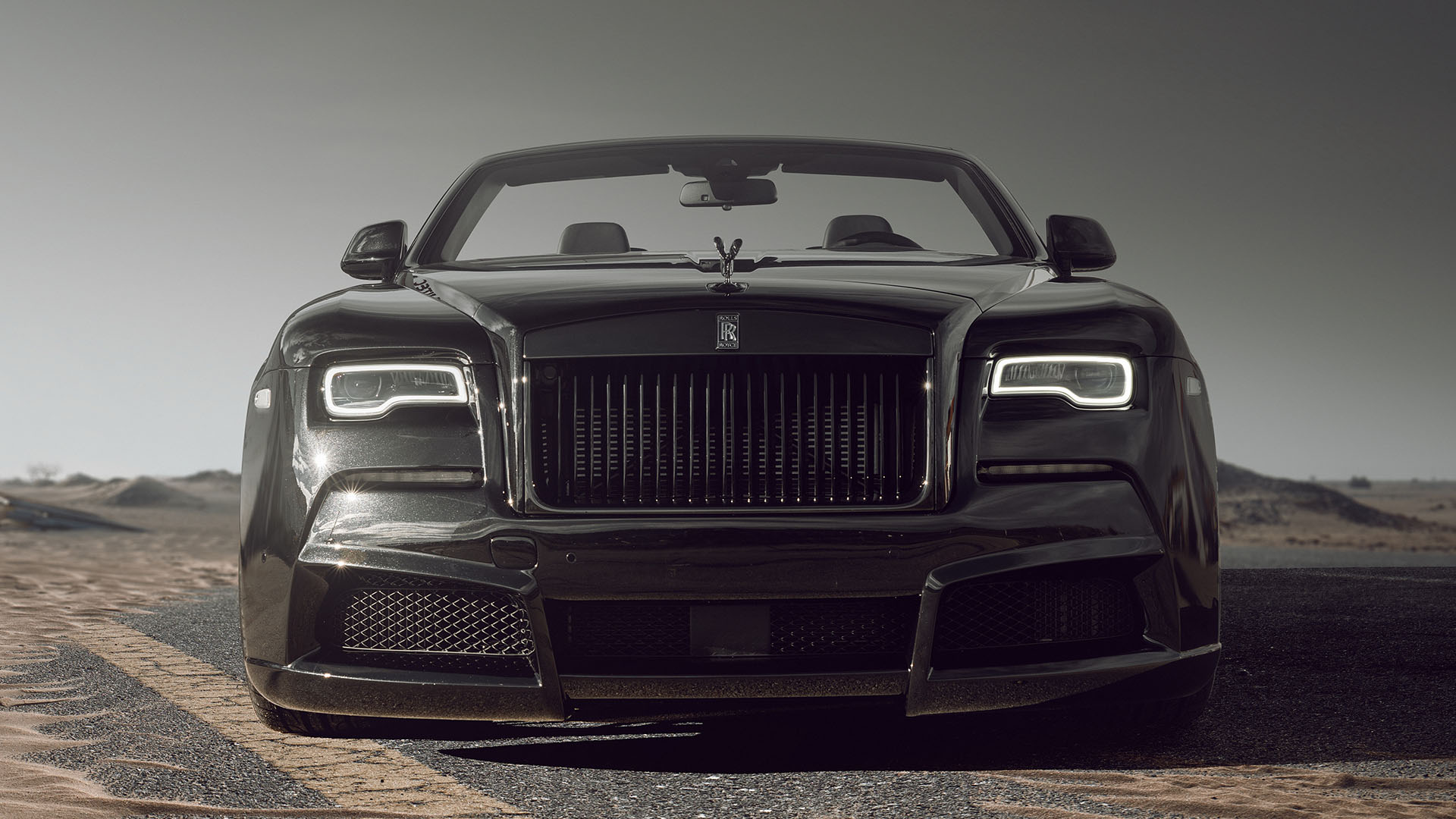 SPOFEC can install a module that allows the factory original air suspension to be lowered 40mm in total for added aggressiveness and a lower point of gravity, while the newly designed front fascia effectively reduced lift at high speeds, a standard Rolls Royce Dawn might offer ultimate handling stability from the factory, but SPOFEC found a way to improve on perfection it seems.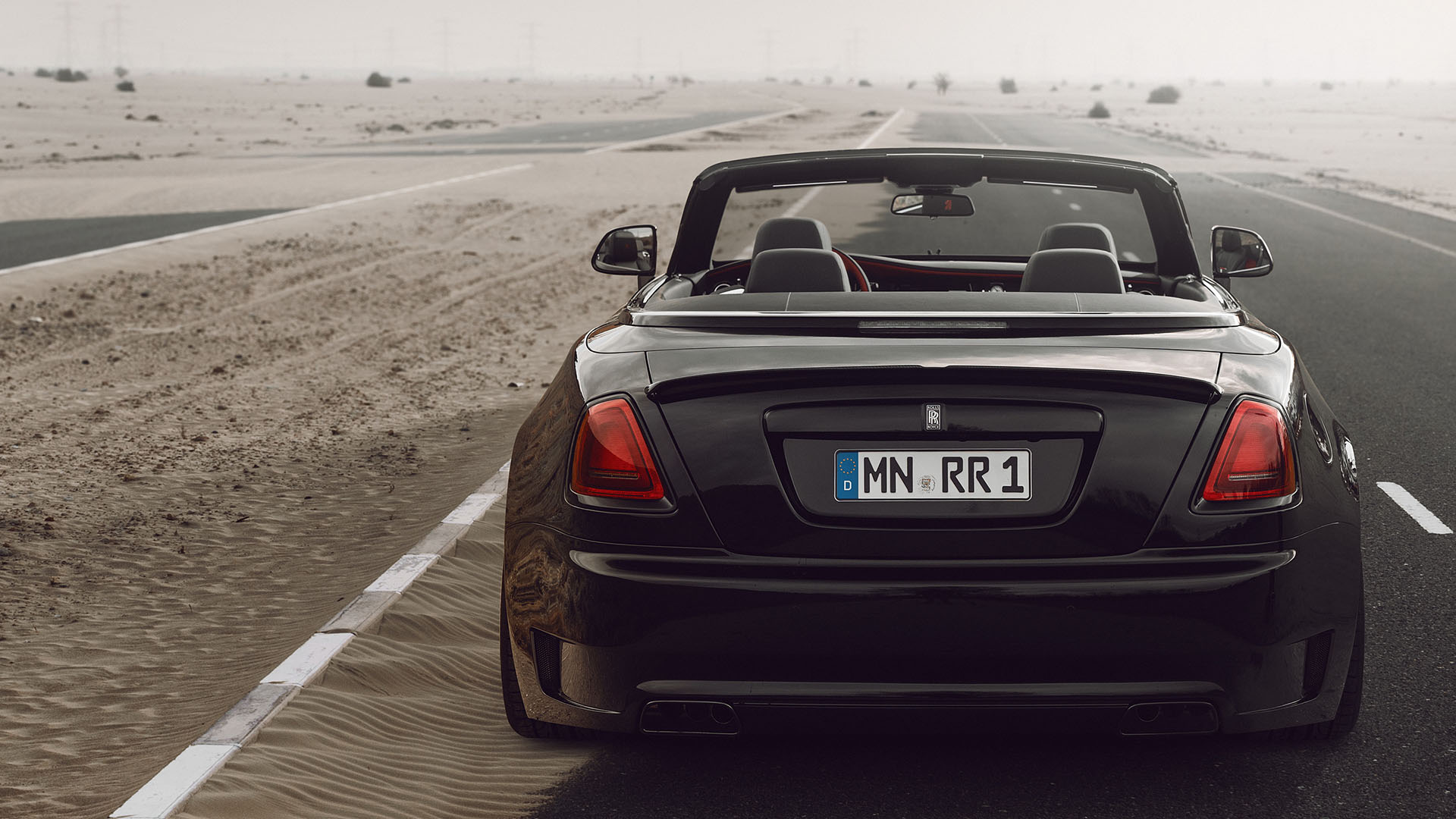 Because of the replacement fenders at the front, and their increased width, you'll need this new front bumper to match the wider stance, while SPOFEC went with a more subtle, clear carbon fiber rear spoiler lip on top of the trunk, still, there is a new rear diffuser too, complete with air vents and everything, just as a final touch.
Keep in mind we are talking about a very large, and subsequently heavy car here, but SPOFEC has come up with a plug-and-play N-TRONIC module, which comes with reprogrammed mapping for both injection and ignition, this pushes the 6.6-liter twin-turbo 12 cylinder engine to 686 hp at 5,400 rpm (an 85 hp increase) and additional torque of 140 Nm totals now at 980 Nm from 1,800 rpm on. Getting from a standstill to 100 km/h takes just 4.6 seconds, while for safety reasons and not to stress those 22-inch tires too much, top speed is electronically limited to 250 km/h.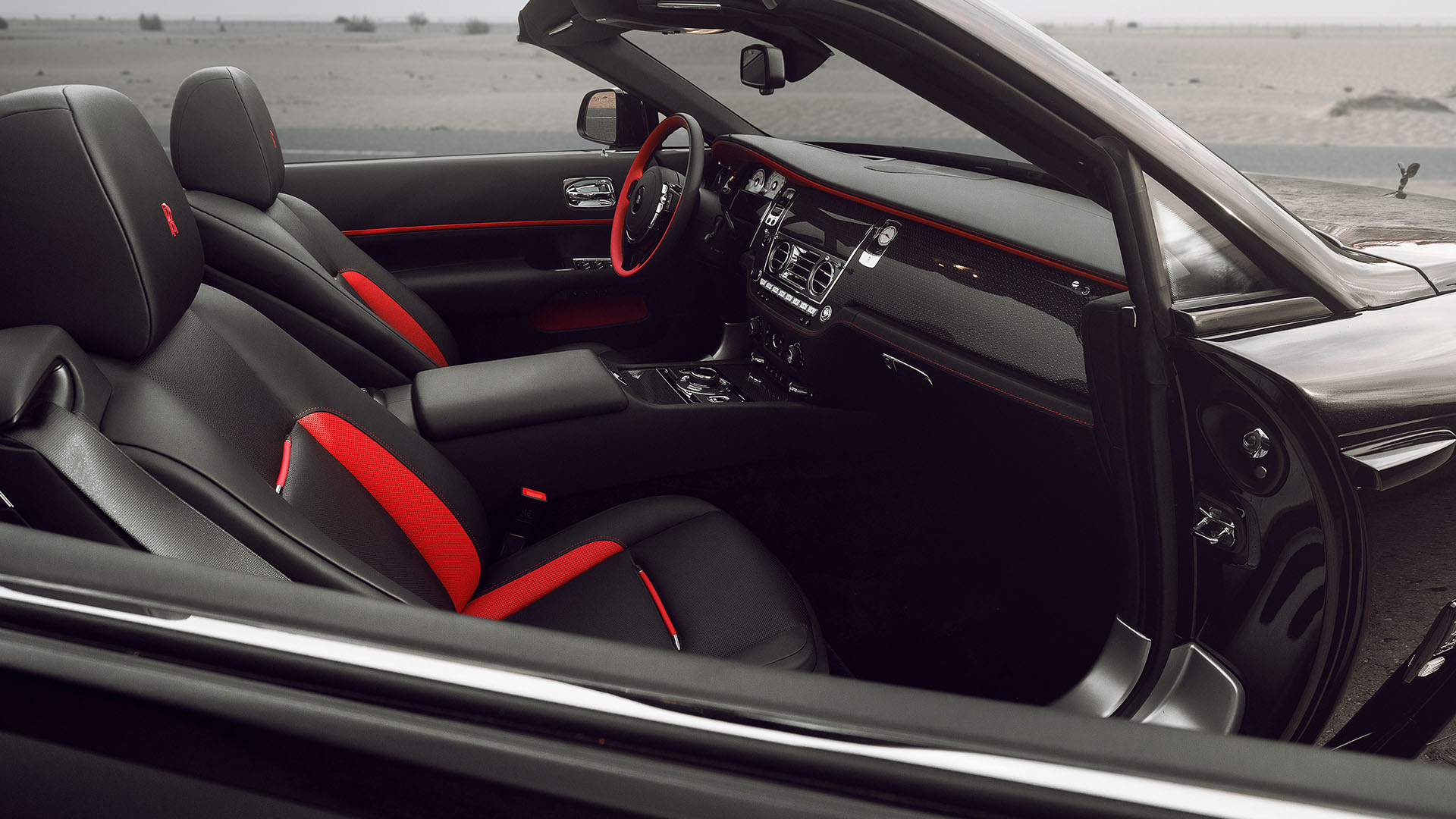 If you haven't been able to get the interior of your brand new Rolls Royce Black Badge Dawn to look exactly how you wanted it, which might surprise me with the vast list of options and finishes possible straight from the factory, fear not, SPOFEC has artisans available to make the interior inside your SPOFEC OVERDOSE Rolls-Royce Black Badge Dawn tailor-made just for you, in any color, using any leather type or other upholstery, in an endless variety of designs … if you can dream it, chances are SPOFEC will be able to create it for you.
And just in case these widebody conversions are a little too much for you, and you prefer a more subtle personalization for your Rolls Royce, SPOFEC also has a very nice looking aerodynamic package available for the Ghost: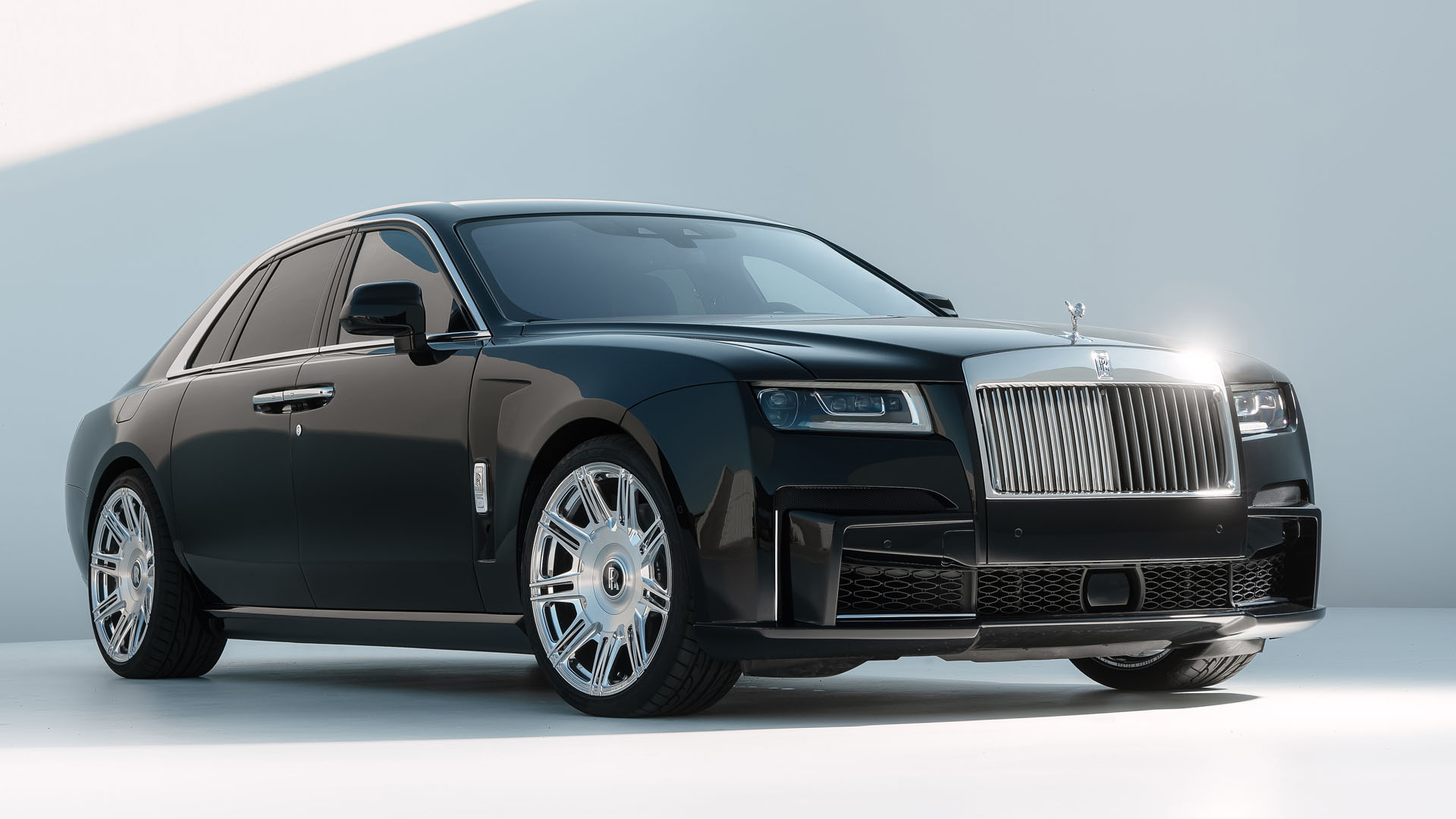 SPOFEC GmbH is a business division of NOVITEC GROUP located in Germany, you can get in touch with them through their official website: www.spofec.com