Every Lamborghini Race Car Ever Made
Lamborghini was not a manufacturer known for its racing heritage which is why there are no Lamborghini race cars in the early days of the brand. There were several Diablo-based race cars in several classes but they weren't super competitive. Clearly with the Gallardos popularity, Lamborghini went racing and even created its own series. More recently however we see that the company has started to really invest in racing models for their customers. Lamborghini announced the Huracan Super Trofeo race car and its a cracker. The Lamborghini Super Trofeo is the one-make championship organized by Lamborghini Squadra Corse. There is also GT3 racing cars you can buy from Lamborghini. Unlike the Super Trofeo, the GT3 is a category raced in championships open to different constructors. Automobili Lamborghini competes with over 20 customer teams who have chosen the Huracán GT3 EVO as their racing car. Here is a look at all the Lamborghini race cars created throughout the company's history including the ones that compete today.
Lamborghini Motorsports Models
Lamborghini Diablo Jota

Lamborghini Diablo GT1 Stradale

Lamborghini Diablo SV-R

Lamborghini Diablo GT2

Lamborghini Diablo GTR

Lamborghini Murciélago R-GT

Lamborghini Murciélago RG-1

Lamborghini Murciélago LP670 R-SV

Lamborghini Gallardo GT3

Lamborghini Gallardo Super GT



Lamborghini Blancpain Super Trofeo

Lamborghini Gallardo Reiter Extenso

Lamborghini Gallardo American Le Mans

Lamborghini Gallardo LP 570-4 Super Trofeo

Lamborghini Huracán LP 620-2 Super Trofeo

Lamborghini Huracán GT3

Lamborghini Huracán GT3 Evo

Lamborghini Huracán Super Trofeo Evo

Lamborghini Essenza SCV12
Lamborghini Racing Cars: In Depth Guides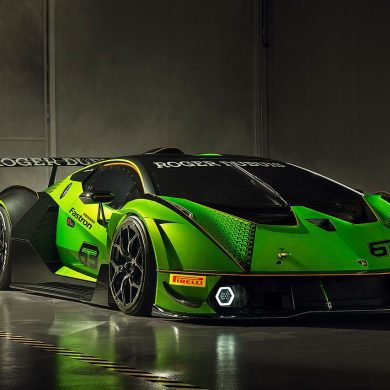 In comes the Lamborghini Essenza SC-V12, the new limited edition track-only hypercar developed by Lamborghini's in-house racing department, Squadra Corse, and featuring a design from the Centro Stile studio ... only 40 of these SC-V12 will be built, and their owners will become members of an exclusive club with access to bespoke programs in 2021, probably as a supporting race during the Super Trofeo season.
Learn more