Every Lotus Concept & Prototype Ever Made
This is a list of concepts and prototype vehicles created by Lotus that never reached full production. When it comes to Lotus concept cars it is impossible not to talk about Paris 2010. The somewhat new Lotus CEO Dany Bahar addressed the crowd, announcing that Lotus would be entering a new era and in a matter of minutes, pulled the wraps off five all new cars, the Esprit, Elan, Elite, Elise and Eterne concept cars, each time with a gasp from the crowd as the next concept's name was announced. This wasn't just the introduction of a few concept cars. We were witnessing the complete and utter revitalization, rebranding and rebirth of a legendary car company. Unfortunately he didn't last as CEO and we never saw any of these cars materialize.
Lotus Concept Car List
Lotus Esprit Concept (M70) (1972)

Lotus Etna Concept (1984)

Lotus M90 (Lotus X100) (1986)

Lotus Emotion (1991)

Lotus M120 (1998)

Lotus M250 Concept (2000)

Lotus Engineering APX Concept (2006)

Lotus Sport Exige GT3 Concept (2007)



Lotus Elan Prototype (2010)

Lotus Esprit Concept (2010)

Lotus Elite Prototype (2010)

Lotus Elise Prototype (2010)

Lotus Eterne Prototype (2010)

Lotus Evora GTE Road Car Concept (2011)

Lotus Ethos (2011)

Lotus Evora GT Concept (2019)
Lotus Concepts & Prototypes (In Depth Guides)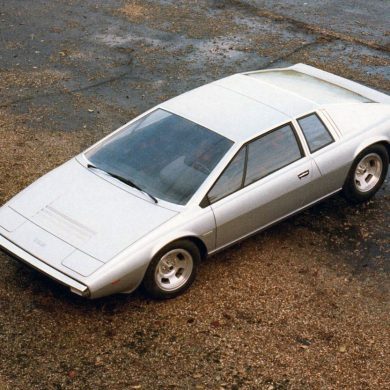 Lotus Esprit Concept (M70)
Year: 1972
Esprit started when Giorgetto Giugiaro showed the Italdesign M70 concept at the 1972 Turin Show. It had a radical 'folded paper' front end.
Depending on how you define the word, the Etna could have become the first British mid-engined 'supercar'. Designed by Giorgetto Giugiaro.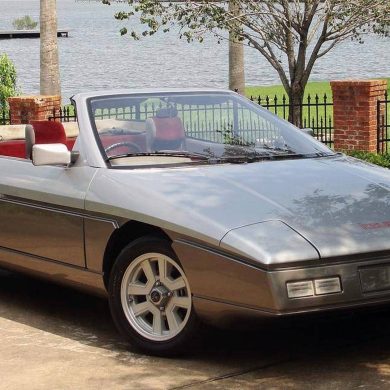 Lotus M90 (Lotus X100)
Year: 1986
The Lotus M90 (later renamed to Lotus X100) was a Toyota-based "new Elan". It never happened. This was a development prototype.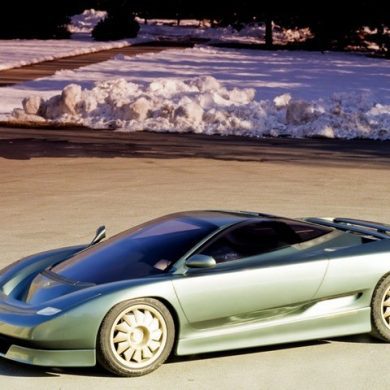 An Esprit-based concept. Rumor was Bertone originally created the Emotion as a design proposal for what was to become the Bugatti EB110.
The little-known Project M120 was created to try to build a hardtop Elise coupé. Unfortunately, the project was suspended.
Conceived as a model to fit in the Lotus lineup between the Elise and Esprit. It had a 250hp, 3 litre V6 that was mid-mounted.
Lotus APX Concept
Year: 2006
APX by Lotus Engineering is the first example of a complete vehicle built on the innovative Versatile Vehicle Architecture (VVA).
The Lotus Exige S is the latest addition to the Exige range and is a real sports car that redefines the term Extreme Performance.
The Eterne is a true four door, four seater sports GT. It's the ultimate expression of refined style, sophistication and grace.
The Lotus Elise first appeared as a design study alongside the other Lotus concepts at the 2010 Paris Motor Show.
We said "So here it is, the Lotus Elite, the first taste of what's to come from Lotus in the future". It's too bad it all fell apart.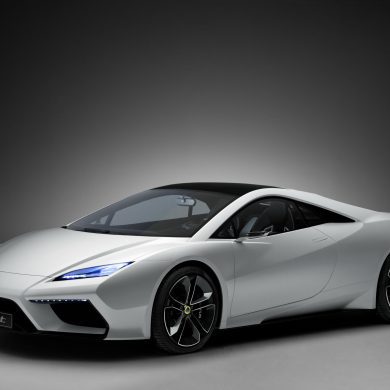 Lotus Esprit Concept
Year: 2010
As part of a five-car announcement at the 2010 Paris Motor Show, Lotus unveiled a completely redesigned Esprit.
The Elan was to be "the beating heart of the new Lotus lineup". It's a high performance sports car, that is clear, it's a Lotus after all.
The first step in a return to international racing. One of the most famous names in motorsport showed the Evora GT4 Concept.