Editor's Note: In Dennis Adler's new book, Ferrari: 75 Years, he tells the story of nearly a century of motorsports history from the perspective of one of the industry's most famous automakers. Martin Raffauf reviewed this exhaustive and thorough chronicle below, providing a summary of key points and a closer look at some of the iconic cars it features.
75 Years of Ferrari History Summarized
Ferrari is an iconic company—one of the most recognized brand names in the world. It was started in 1947 by Enzo Ferrari when he built the first car with the Ferrari name on it. He had spent the pre-war (World War II) years racing Alfa Romeos and preparing cars for various people under the banner of Scuderia Ferrari, his racing team. Post war, he decided to form his own organization.
Upon his return to Modena after World War 2, Ferrari explained his decision to start his own firm:
"My Return to Modena […] represented […] an attempt to prove to myself and others that, during the twenty years I was with Alfa Romeo, not all my reputation was second-hand and gained by the efforts of others. The time had come for me to see how far I could get by my own efforts."
In the beginning, he focused mainly on racing—only building road cars for sale to generate revenue for racing. Eventually, he would prove the axiom, "win on Sunday, sell on Monday."
The racing successes generated increased demand for road cars. Over the years, much of it just could not be met by the limited production facilities available. Even today, reported large deposits still generate long lead times to actually get a Ferrari car.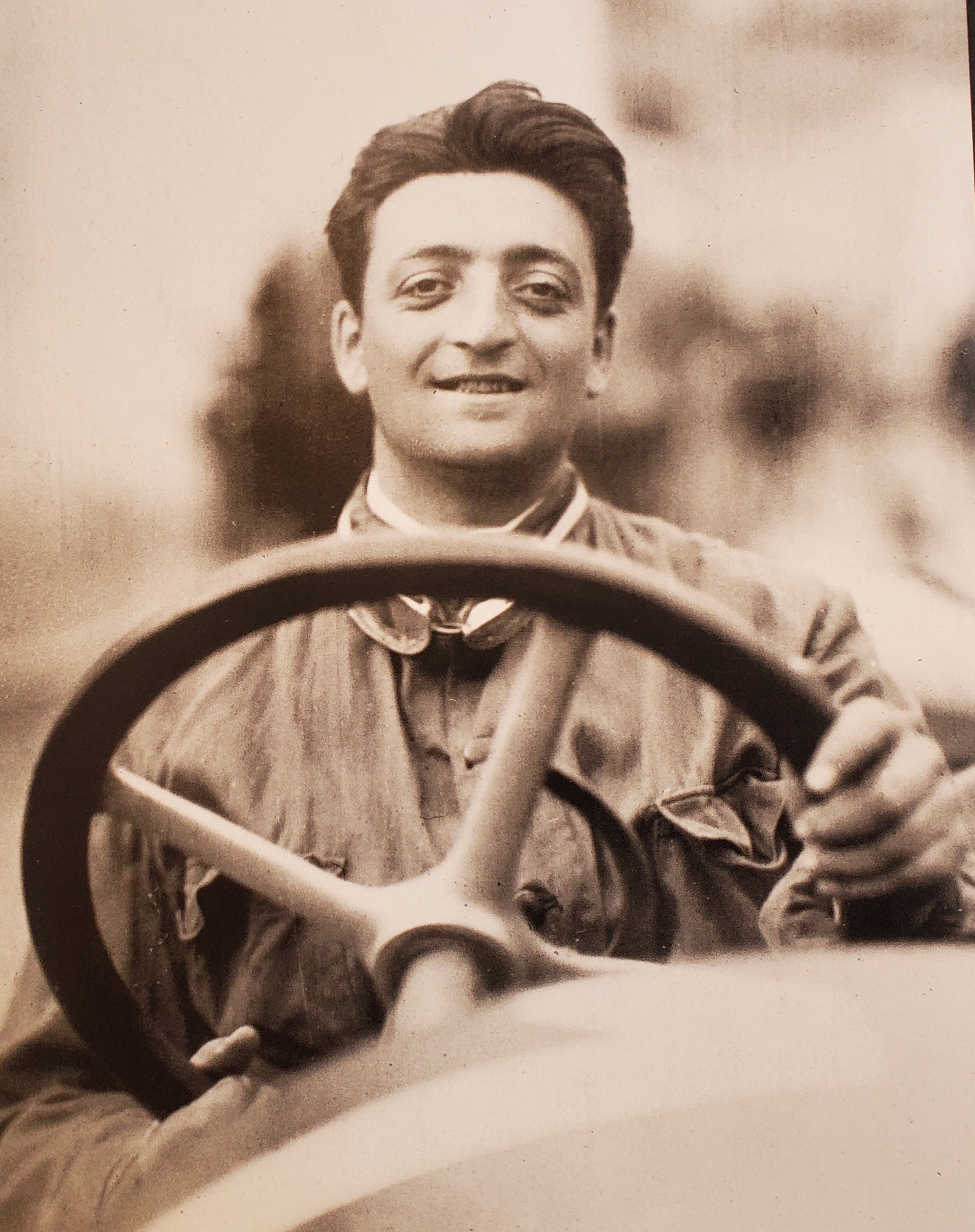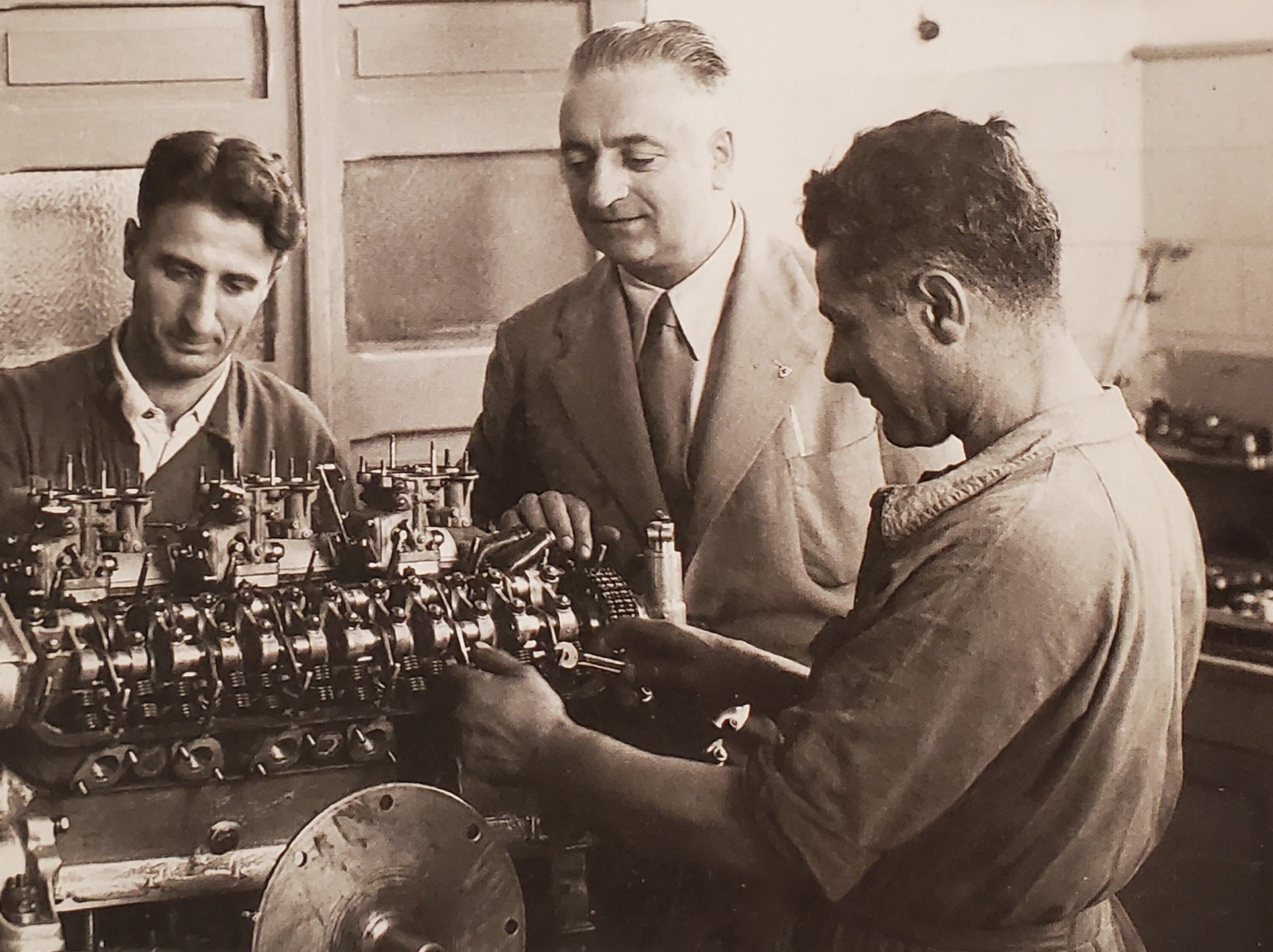 Enzo was a smart and cagey businessman. Over the years, he hired the best people he could, including the likes of Carlo Chiti, Vittorio Jano, Mauro Forghieri, Gioachino Colombo and others.
It was the same when hiring drivers. Throughout the years, many champions have driven Ferrari cars, including Alberto Ascari, Juan Manuel Fangio, Mike Hawthorn, Phil Hill, Dan Gurney, John Surtees, Jacky Ickx, Mario Andretti, Niki Lauda, Michael Schumacher, Fernando Alonso, and Sebastian Vettel.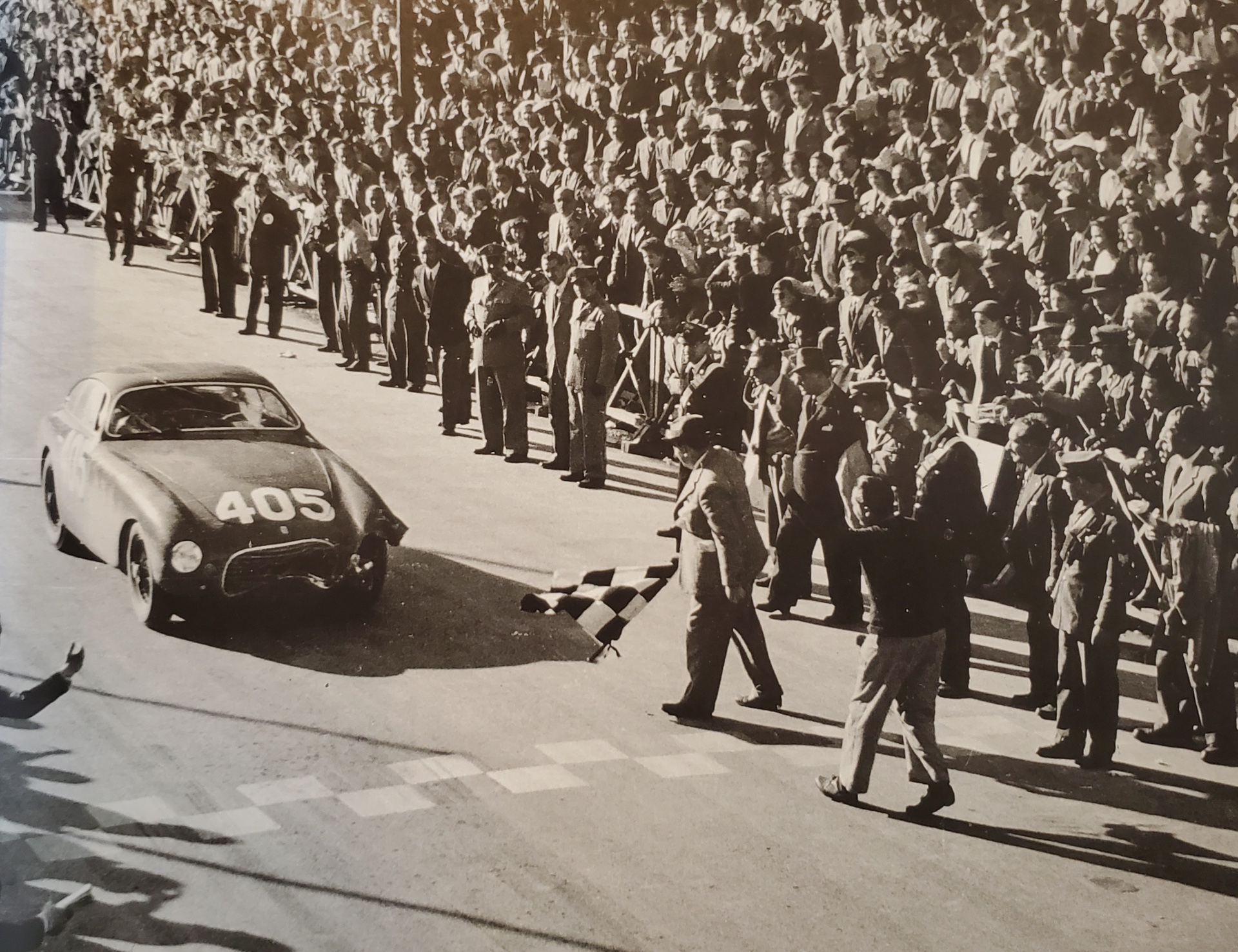 The history was, at times, turbulent. During the 1950s, racing produced quite a number of fatalities at the track via accidents. Enzo reportedly told drivers, "win or die, you will become immortal."
Ferrari was a master at getting the most out of his people. Many drivers and employees did in fact become immortal in the 75-year history of the company.
In the 1960s, monetary issues forced Enzo to look into the potential sale of Ferrari. There was the famous interlude with Ford in the 1960's, made famous by the recent film, "Ford vs Ferrari". 1969 saw a partial sale of 50% of the company to Fiat. Fiat in later years, increased their stake to 90%.
Ferrari's early racing success was complimented by a succession of stunning road cars:
Highlighted Cars from Ferrari: 75 Years
The following panorama highlights some of our favorite cars of the 75 years covered in the book: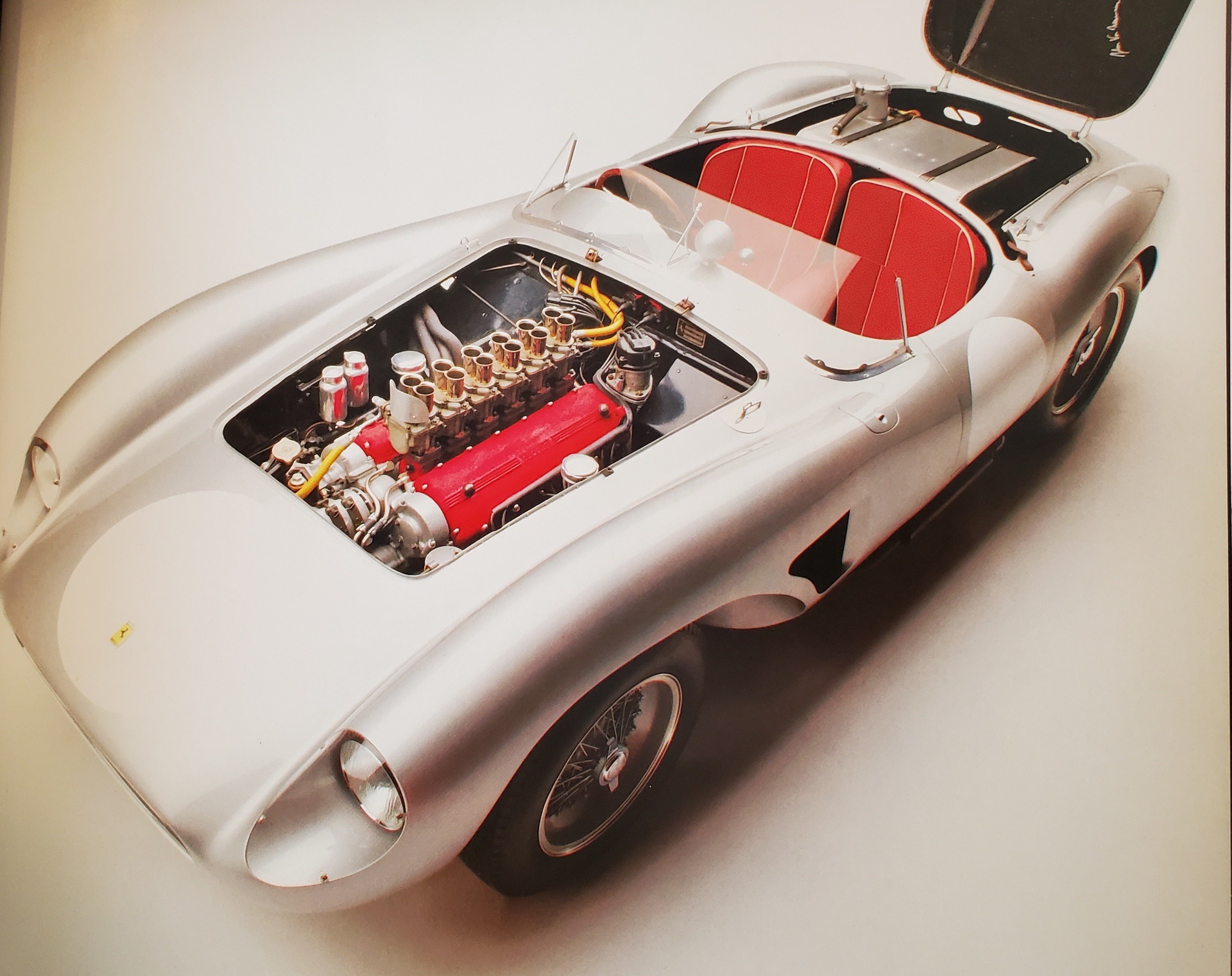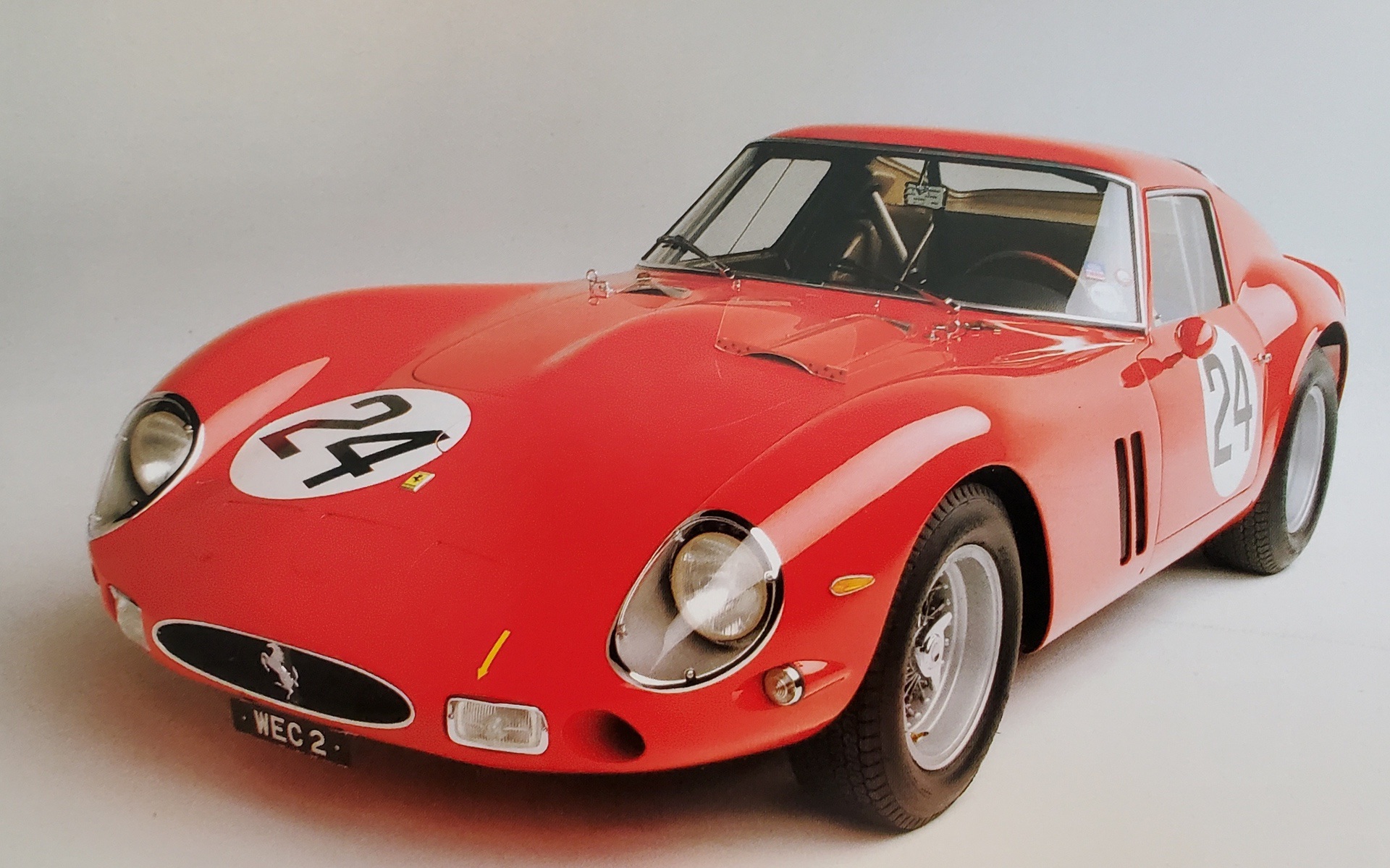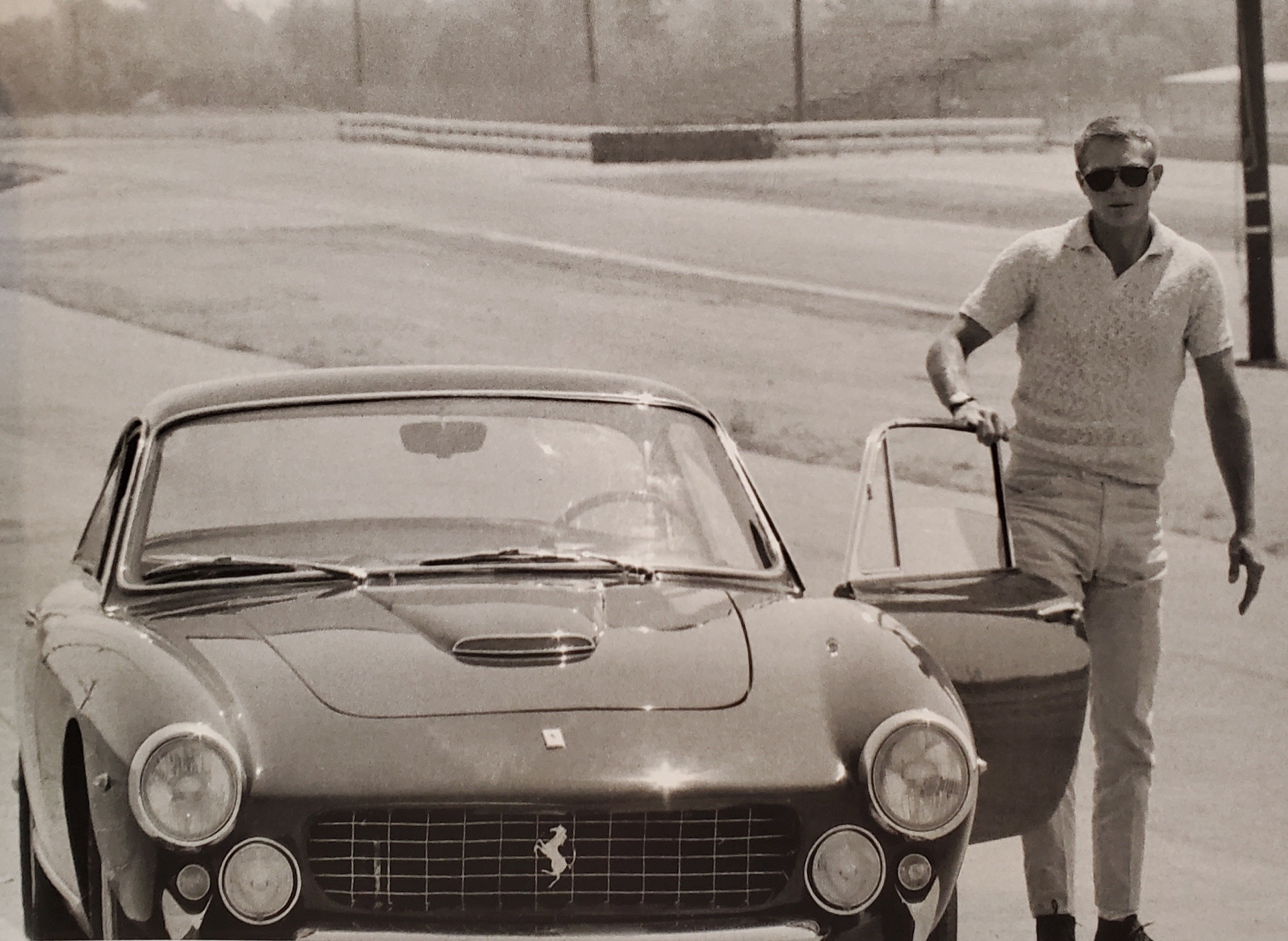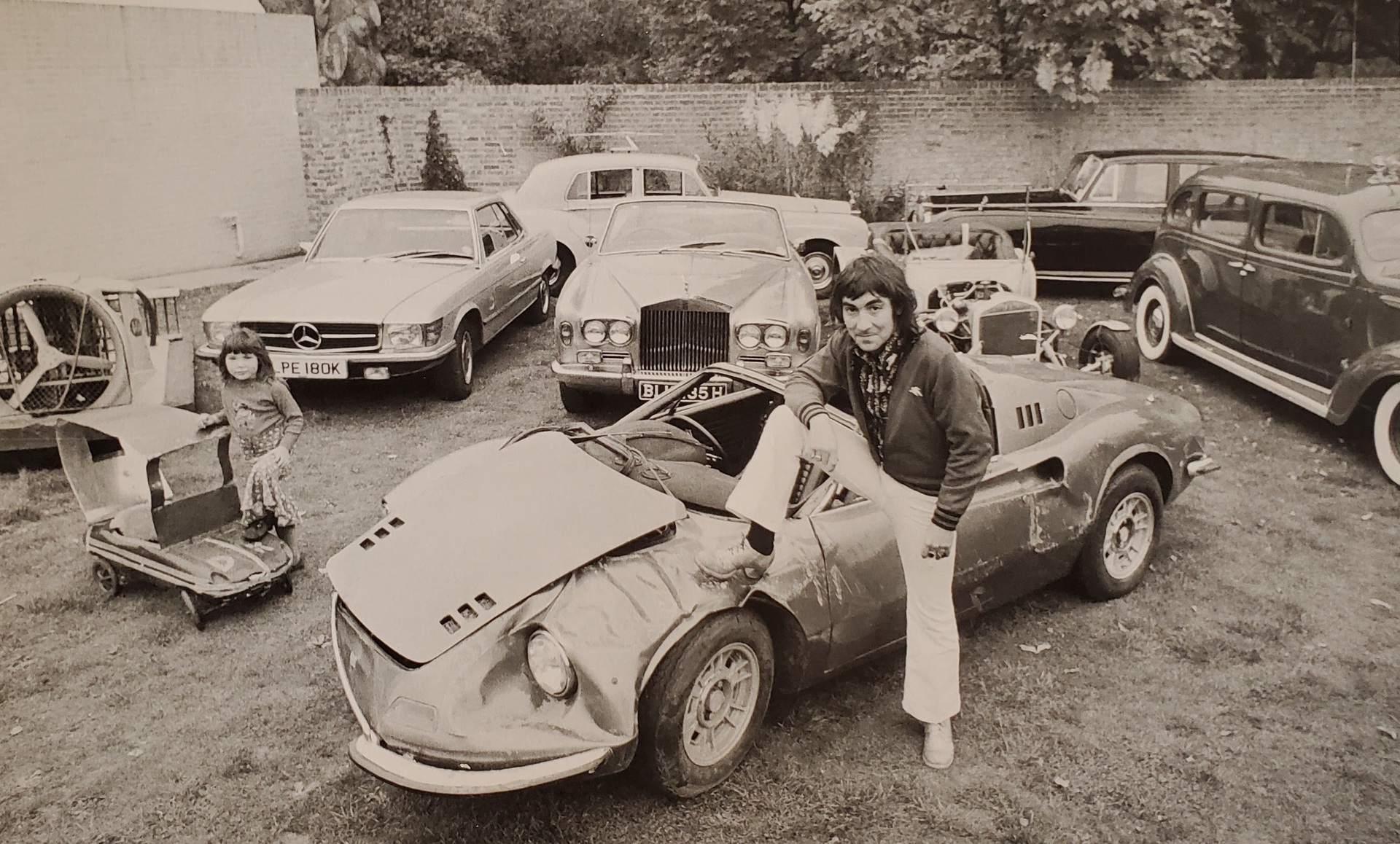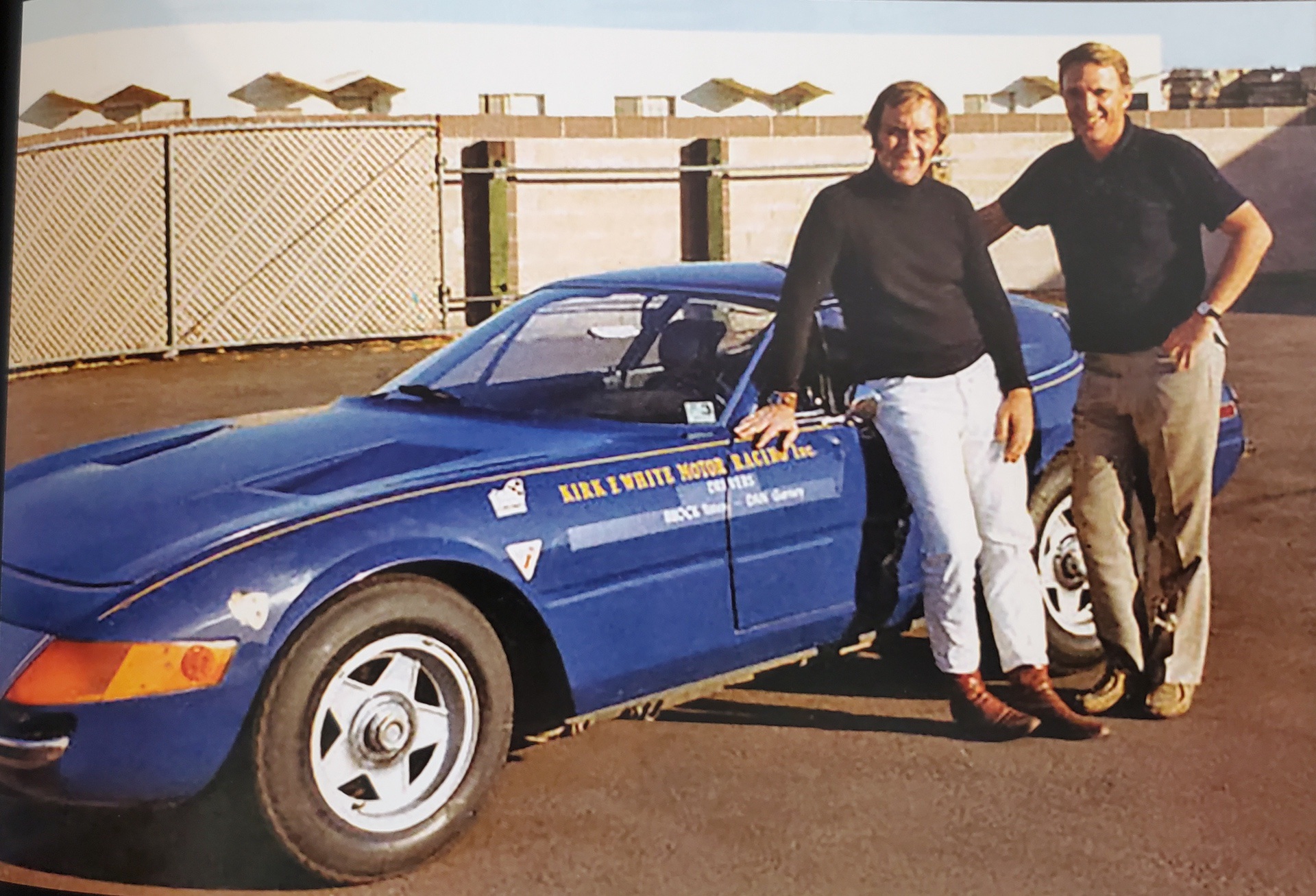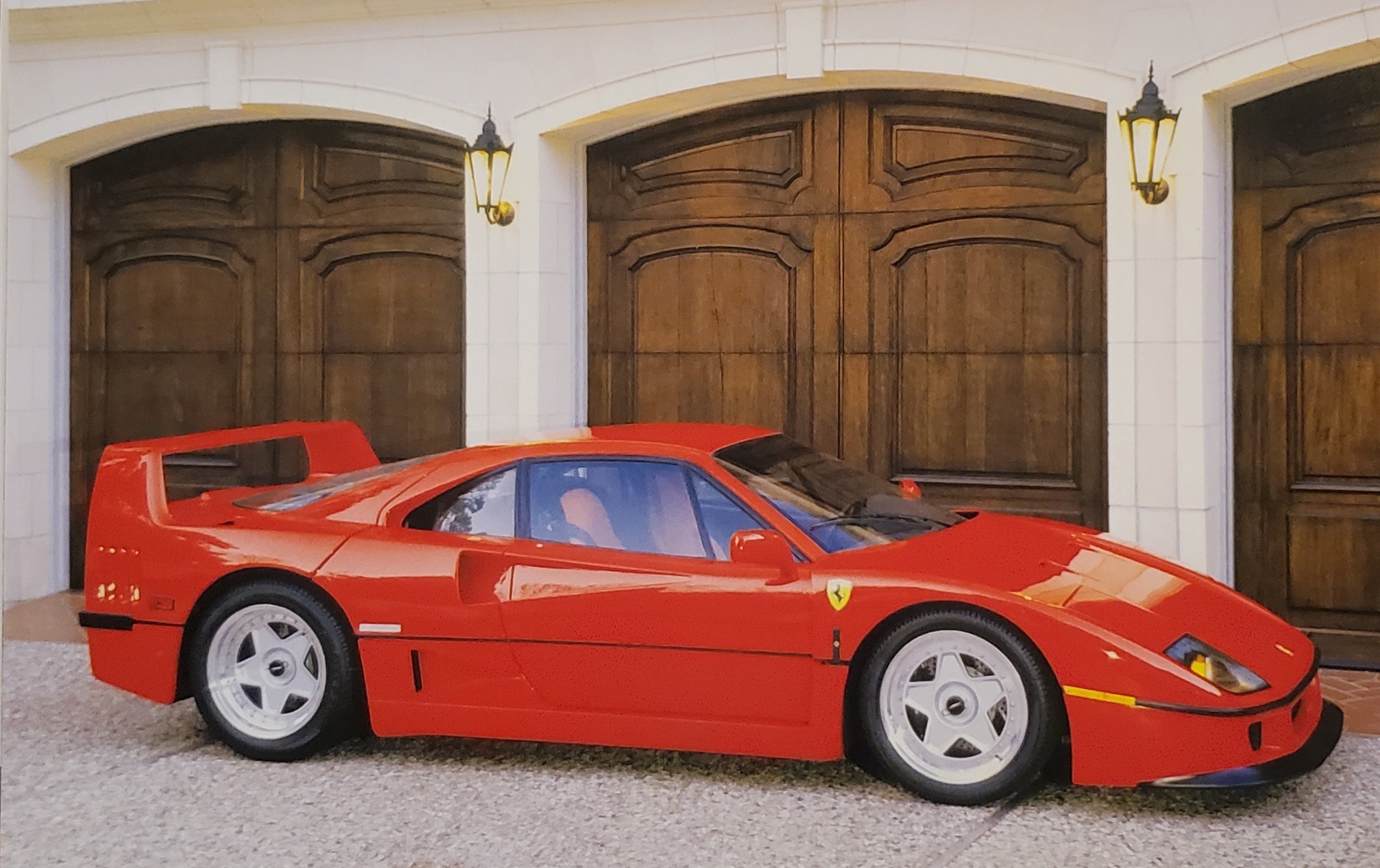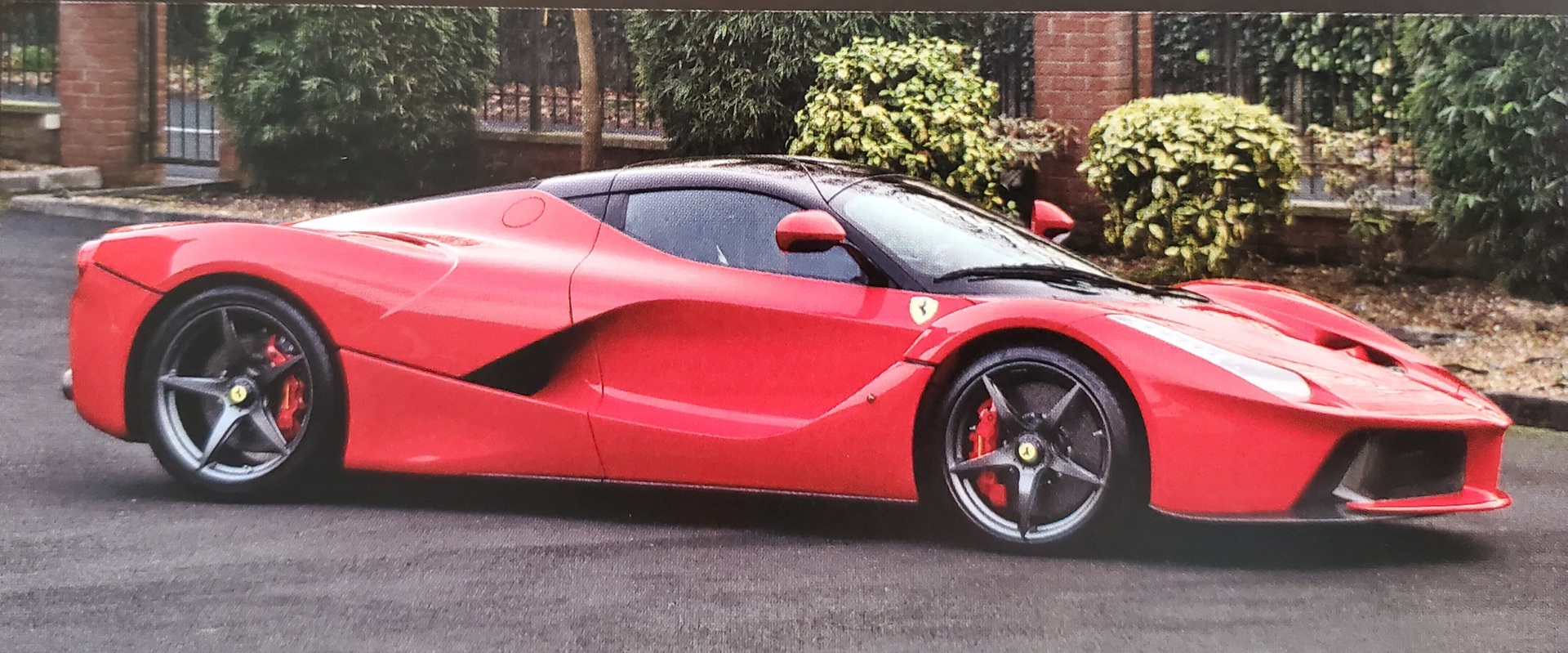 Final Impressions of Ferrari: 75 Years by Dennis Adler
Denis Adler's updated book on Ferrari has been timed for the 75th anniversary of the company in 2022. This is an updated version of his previous books on Ferrari at 70 years and 60 years (in 2006 and 2016, respectively).
The easiest way to explain the book is to start with what it is not. It is not a detailed racing history of the company. You will not find intricate race descriptions and finishing results by car, although it certainly talks about racing.
It is also not a comprehensive dissertation on all the various road cars the company has ever produced, although significant road cars are certainly covered by the book in detail. The book is really a journey through the soul of the company from 1947-2022. It covers major race cars, and races. It also presents various significant road cars in detail.
Through it all, you start to get an idea of the philosophy of Enzo Ferrari and the company he created. The book contains anecdotes from both the author and Luigi Chinetti Jr. (who wrote the forward), which give great insight to the kind of man Ferrari was and how the company came to be as it is.
Ultimately, Ferrari: 75 Years provides an inspiring and illuminating look back at Enzo Ferrari and the company that became his legacy. The forward by Luigi Chinetti Jr. is especially illuminating; it's a mini history all by itself.
Interspersed throughout are some stunning photographs, many taken by the author himself. The book also features numerous car close-ups (both interior and exterior). Racing photos from the Ferrari archives are also plentiful.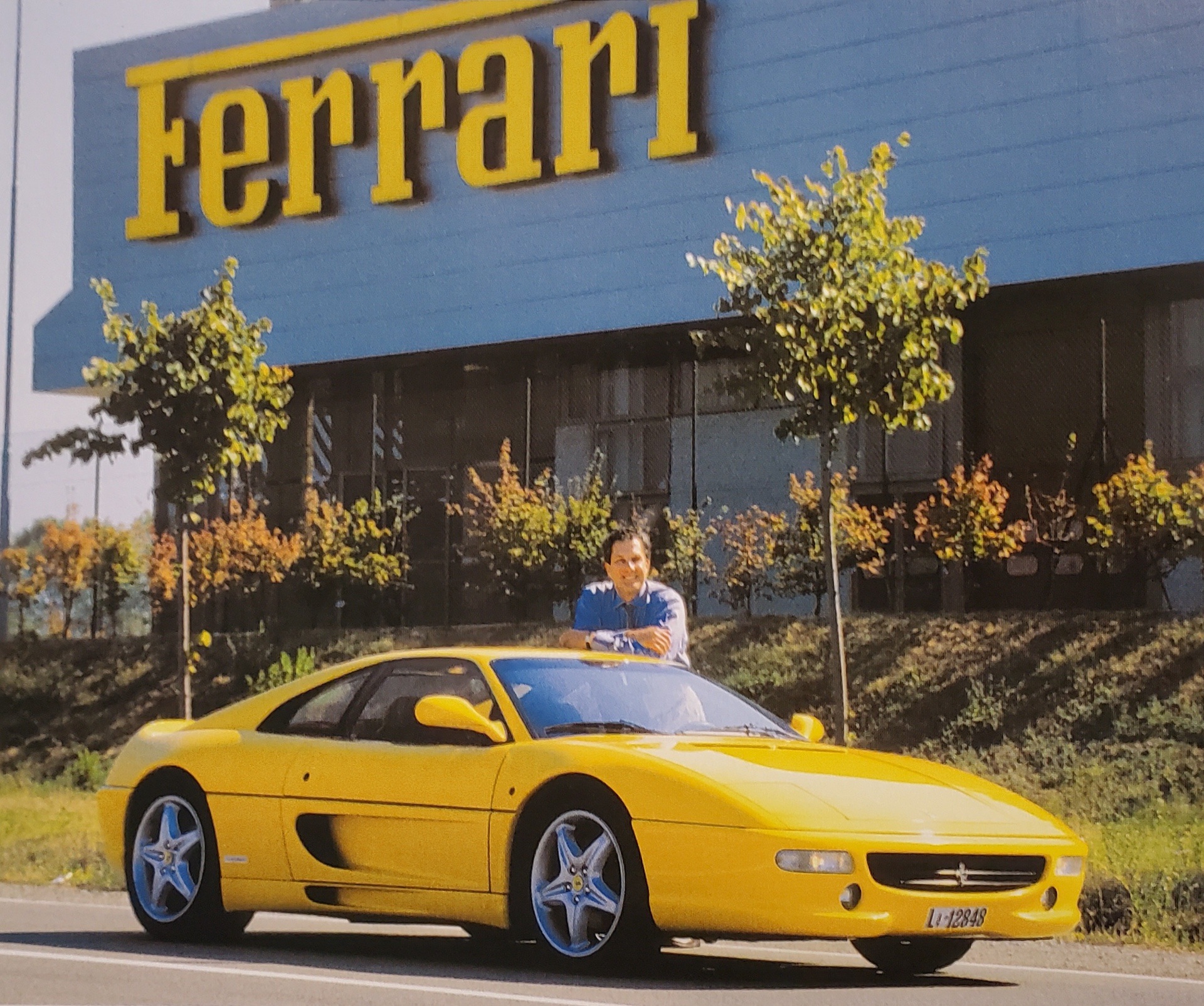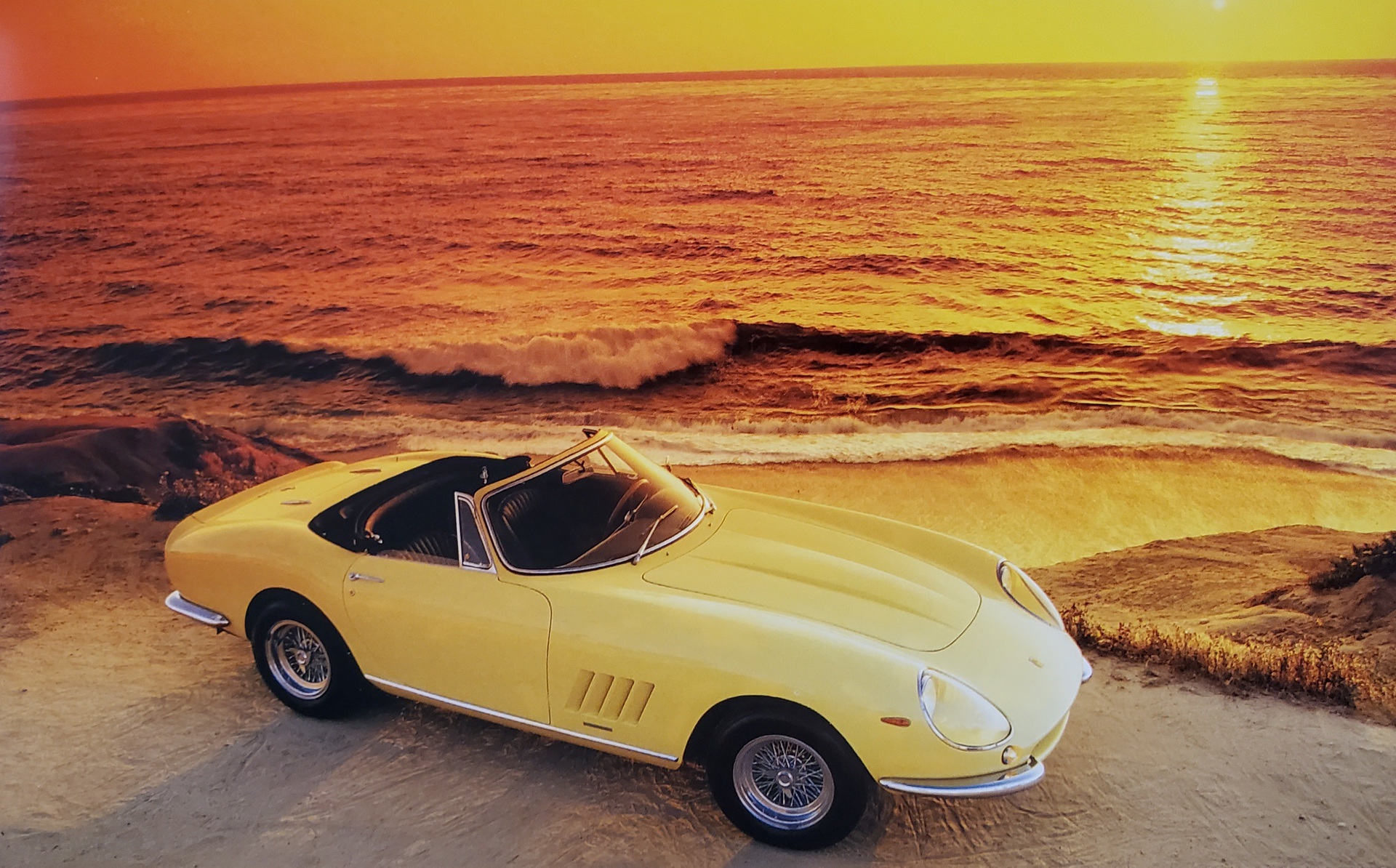 About the Author of Ferrari: 75 Years
Dennis Adler is an award-winning author, photographer, and historian. He has been on Good Morning America; The Today show, and CBS Sunday Morning. He has authored thirty-seven books on cars and firearms and has had over five thousand articles and photographs published in his 35-year career as a journalist.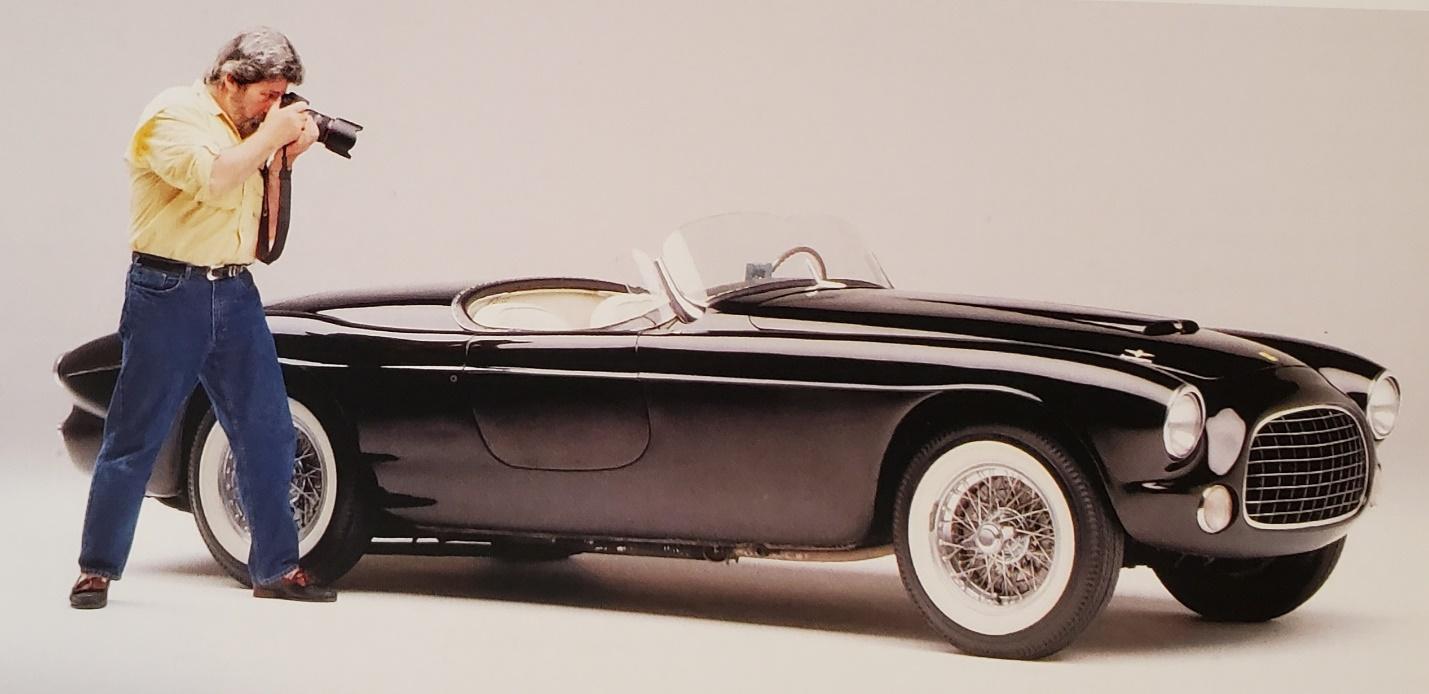 This book provides a great look back over the past 75 years of Ferrari, with wonderful pictures along the way. It is clear that Enzo Ferrari's bold decision in 1947 has proved successful beyond his wildest imagination.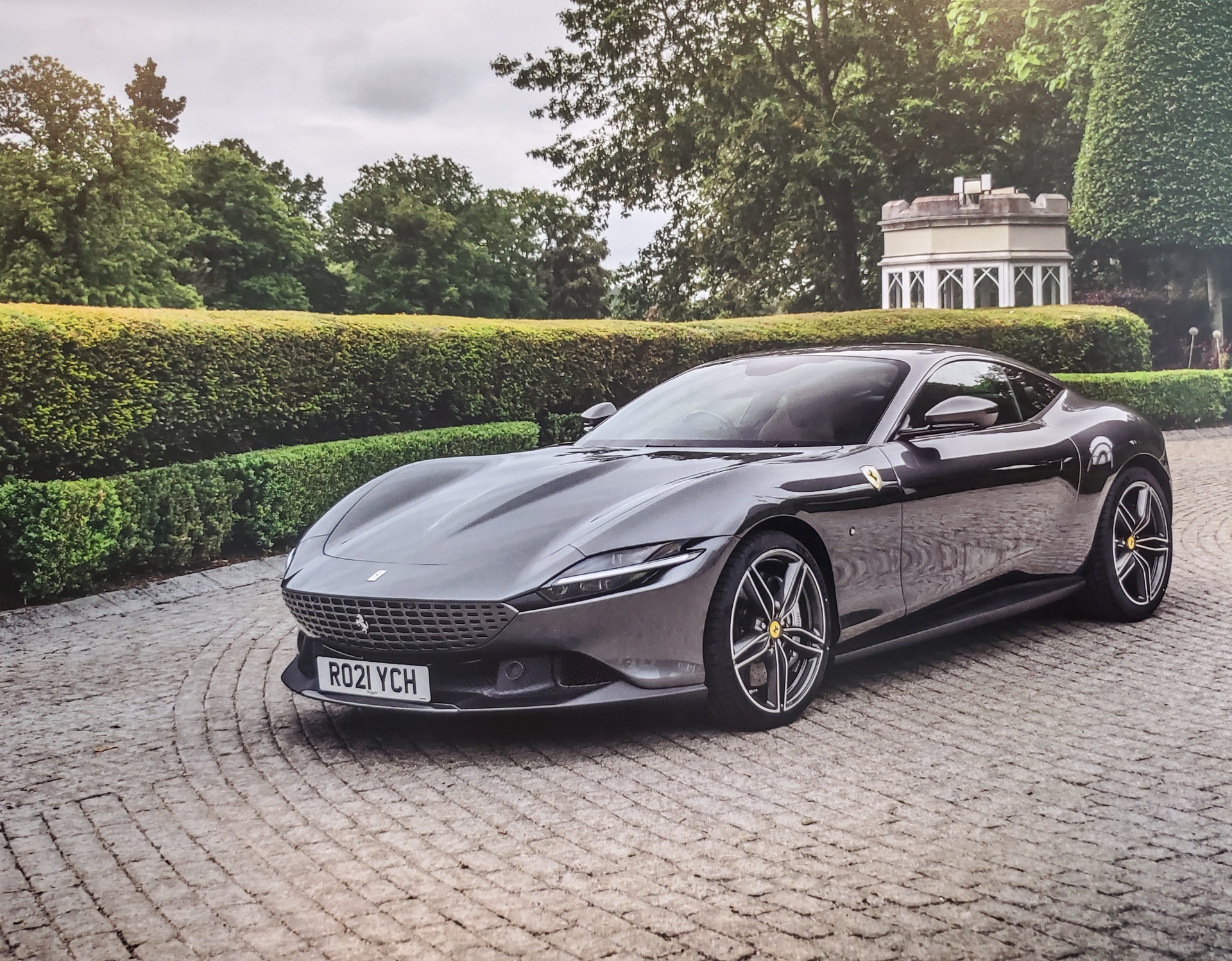 All Photos from the book Ferrari: 75 Years.
SPECIFICATIONS
| | |
| --- | --- |
| Title | Ferrari: 75 Years |
| Author | Denis Adler (Forward by Luigi Chinetti Jr.) |
| Publisher | The Quarto Group (MotorBooks) |
| Published | January 2022 |
| Pages | 336 |
| Photographs | 425 color and B/W |
| Format | Hardback with Dust Jacket |
| Price | $50 USD |
| ISBN | 9780760372098 |