We all know most of the SUV sold today will never even be close to mud or go off-road in their entire lifetime, so it makes sense for tuning companies to create kits that turn an SUV into a low riding, street only version, but there is a market for that, so German-based LUMMA Design has already some impressive modifications for various SUV models available … now they are ready to release the CLR AM, specifically designed for the Aston Martin DBX.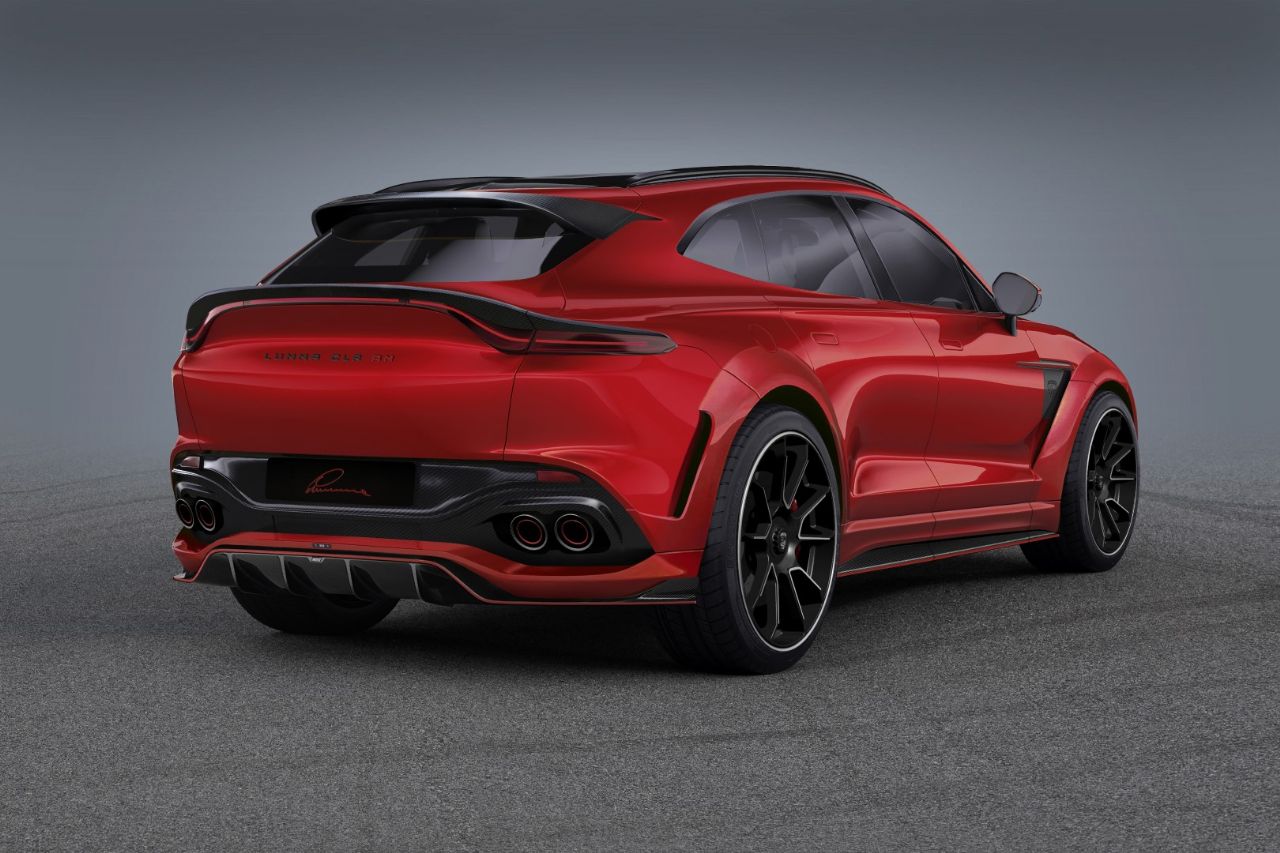 The LUMMA CLR AM widebody kit for the DBX will be limited to only 20 units, and it will convert the Aston Martin SUV into a ground-hugging beast, making it useless to go off-road, but with looks like that it will become an 'Autobahn' cruiser anyway, but fear not, the DBX comes with an adjustable suspension, so it can be raised again to allow entry into a steep driveway or down a slope for an underground garage.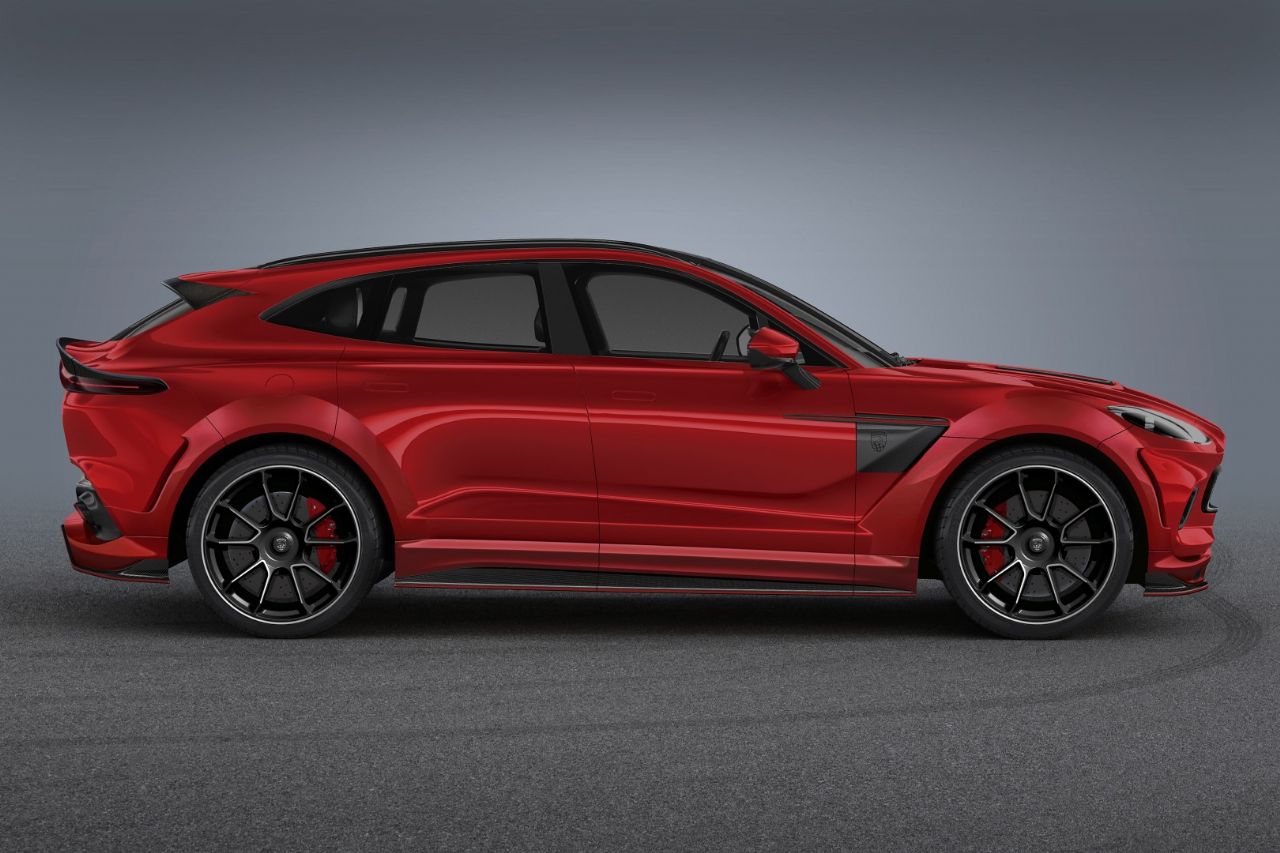 The entire LUMMA CLR AM kit is made from PU RIM which offers the same level of smooth finishing as the OEM parts from Aston Martin, but LUMMA also adds a lot of carbon fiber into the package, which is very complete in this case. Naturally, we are looking at four wheel arch extensions, these are connected via a pair of side skirts, that come complete with carbon fiber trim. At the front a new bumper is fitted, with carbon fiber blades that correspond to the carbon fiber grille inserts, while at the rear we find a full carbon fiber diffuser with color-coded lower section … a three-part rear wing, in carbon fiber, completes the look at the back.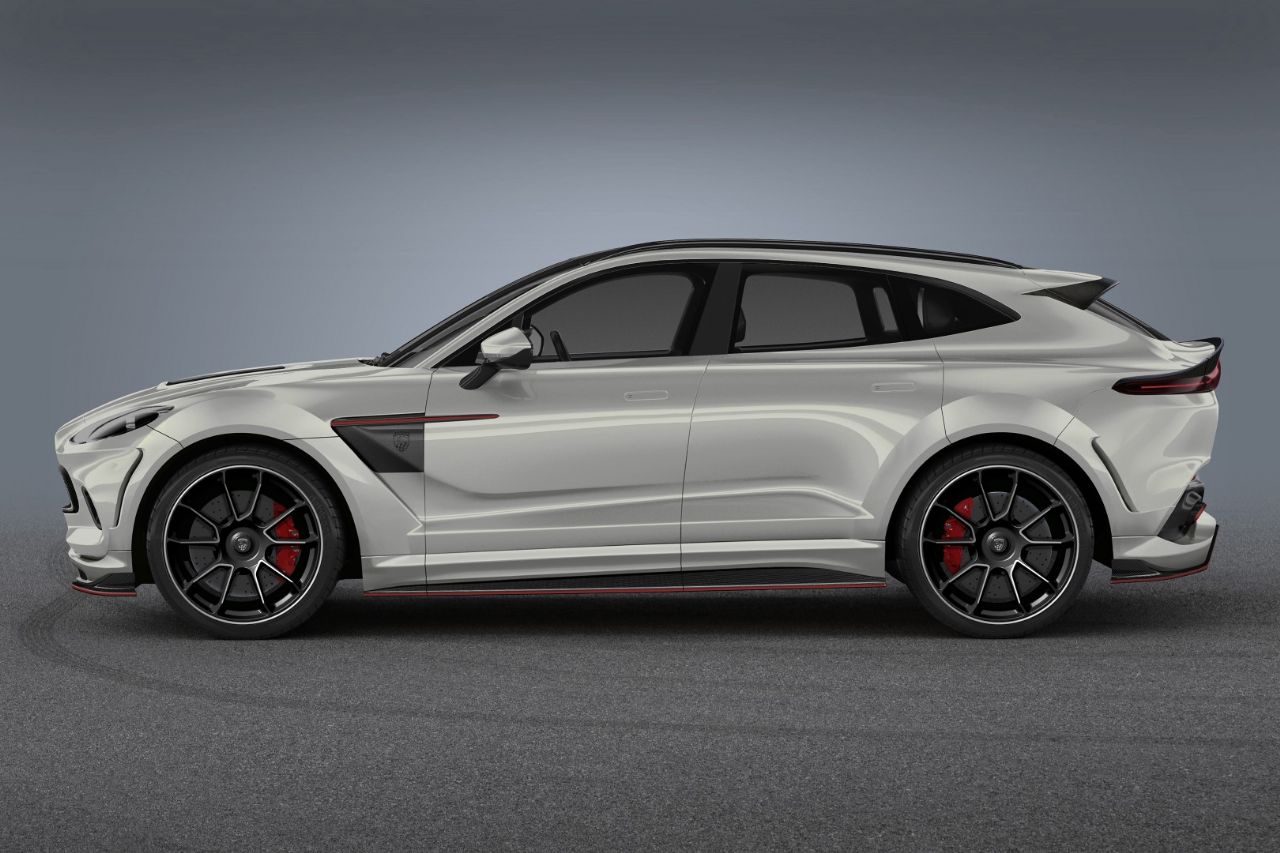 The outside conversion is finished off with carbon fiber air intakes on the engine cover and a set of LUMMA Sports forged wheels in a massive diameter. Sound from the turbocharged V8 engine from Mercedes (delivering 550 hp) will be emphasized through a LUMMA Sports rear silencer and quadruple, carbon trimmed, exhaust tips.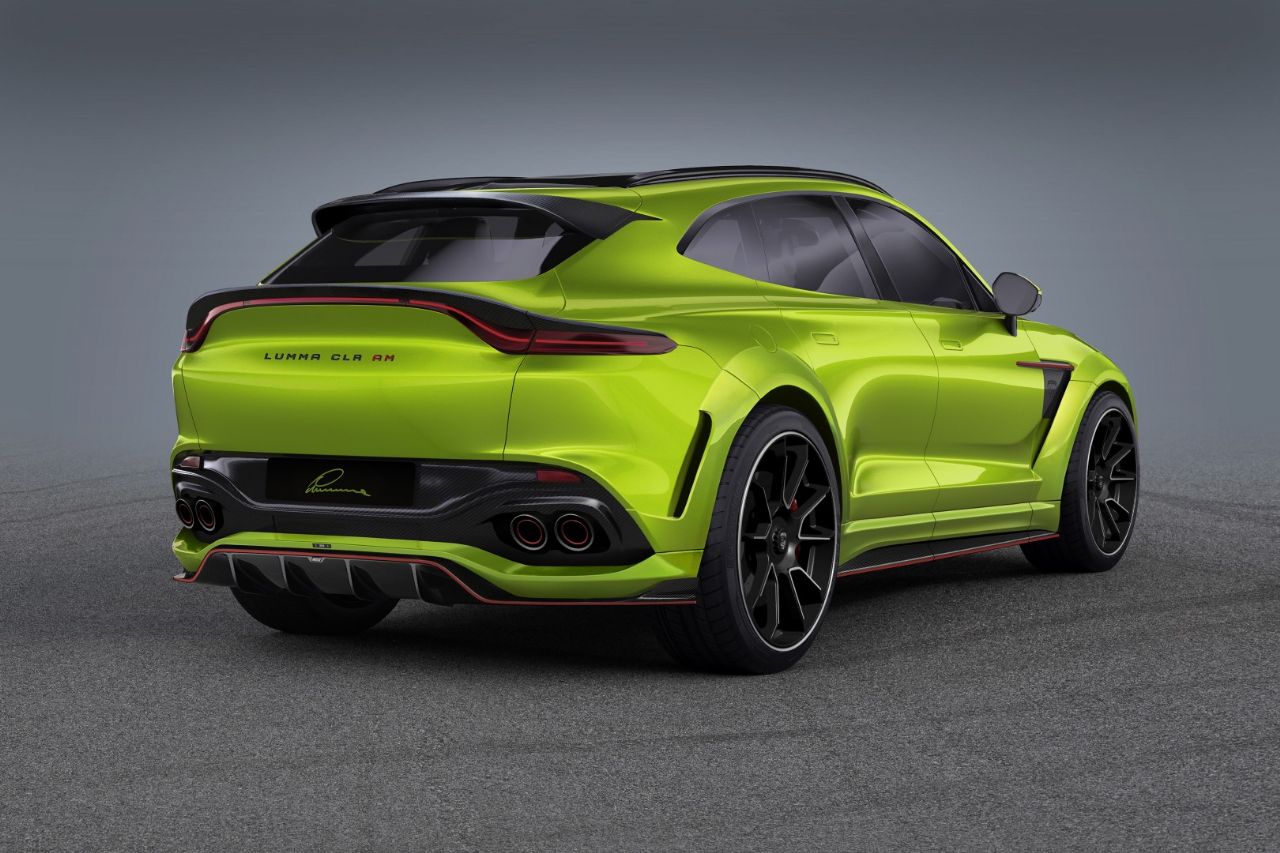 On the interior, LUMMA has prepared some carbon fiber trim, a bespoke, ergonomic steering wheel, and pedals, all with carbon fiber inserts to set apart the CLR AM from the factory original DBX. At this moment all they have published is that these CLR AM will be available from Q4 2021 with only 20 to be made, but no pricing has been given yet, and no photos are published, just a series of renders in three different colors.