V10 engines, like many of their internal combustion counterparts, are an endangered breed today as carmakers continue to explore alternatives like hybrid and all-electric powertrains. But even in their prime, ten cylinders arranged in a 'V' were never as popular as other engine types. Automobile manufacturers would either go all out by using the monster V12 in their vehicles or take the conservative route by opting for compact and less-complicated V8 units.
The V10 engine did have its moments, though, and these engines found their way into some pretty impressive cars—as you will discover in a moment. Here's our list of the 10 best cars that came with V10 engines.
Best Cars with V10 Engines #10: Porsche Carrera GT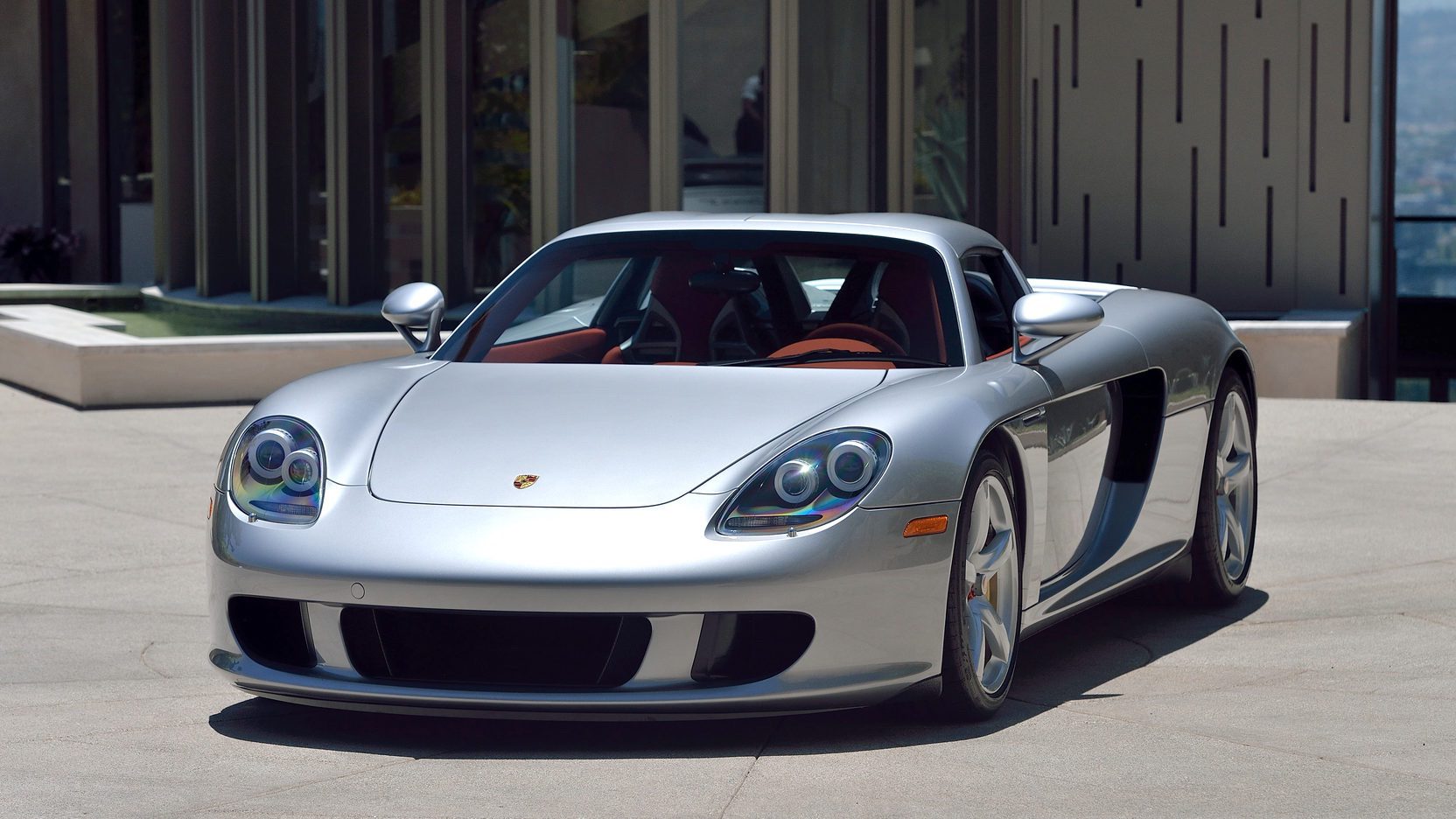 Via Mecum.
The magnificent Porsche Carrera GT is considered a legend today, and rightfully so. This hypercar debuted with a host of revolutionary technology that set it apart from the competition.
It was the first car to utilize carbon fibre reinforced plastic for both its monocoque and engine carrier. It also led the line when it came to the use of forged magnesium wheels.
Then, there's that glorious mid-mounted aluminum V10 power plant at the heart of the vehicle's performance. It was derived from Porsche's cancelled LMP 2000 racing program and shares similarities with the 3.5-litre F1 engine of the 1992 era.
The 5.7-litre packs a pretty potent punch, too, able to crank out 605 hp at 8,000 rpm and 435 lb-ft of torque at 5,750 rpm. It delivers all that power with one of the best-sounding engine notes ever emitted by a production car.
Best Cars with V10 Engines #9: Lexus LFA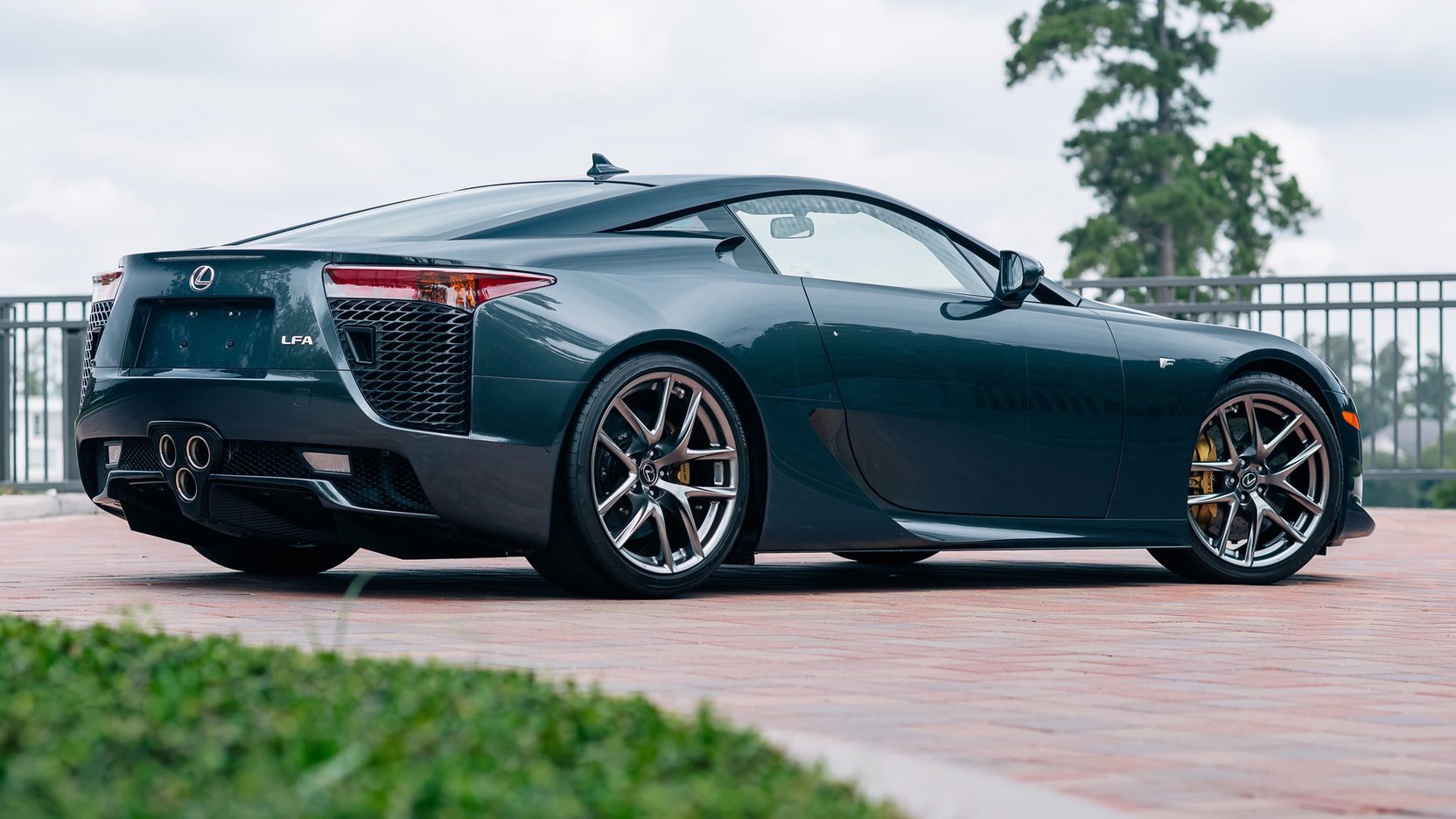 Via Mecum.
Lexus did not muck around when it decided to create its first-ever and only supercar to date. The LFA program took off in 2000—an entire decade before the car itself went into final production in 2010.
This supercar earned praise for its excellent grip and handling, but it received the loudest plaudits for its V10 beating heart. The engine unit howls like a banshee, all the way to a 9,000 rpm redline, churning up an impressive 552 hp and 354 lb-ft of torque. It also supplied enough grunt to rocket the LFA to 60 mph in 3.6 seconds, on its way to a 202 mph top speed.
Best Cars with V10 Engines #8: Lamborghini Gallardo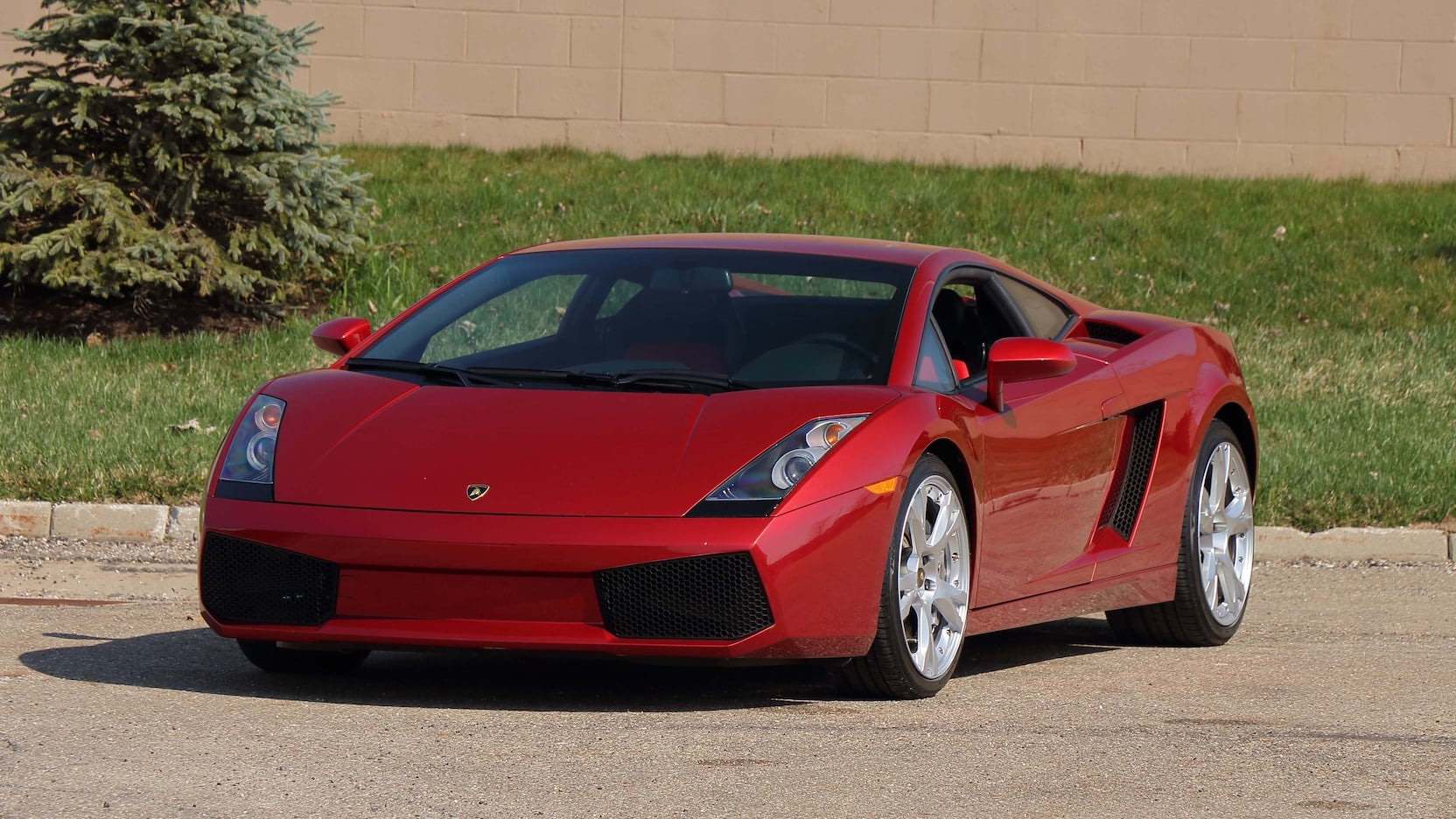 Via Mecum.
The Lamborghini Gallardo is one of the company's most successful models. Over 14,000 units were sold during a production run that spanned ten years (from 2003–2013).
The Gallardo's engine played a crucial role in that success story. In its base form, the V10 put out 520 hp and 374 lb-ft of torque. That power could propel the sports car to 60 mph in less than 4 seconds and up to a 196 mph top speed.
Later variants were even more powerful. Tweaks to the engine led to a power bump, resulting in 552 hp and 398 lb-ft of torque in the 2014 Gallardo LP560-4 model.
Best Cars with V10 Engines #7: 2006 Dodge RAM SRT-10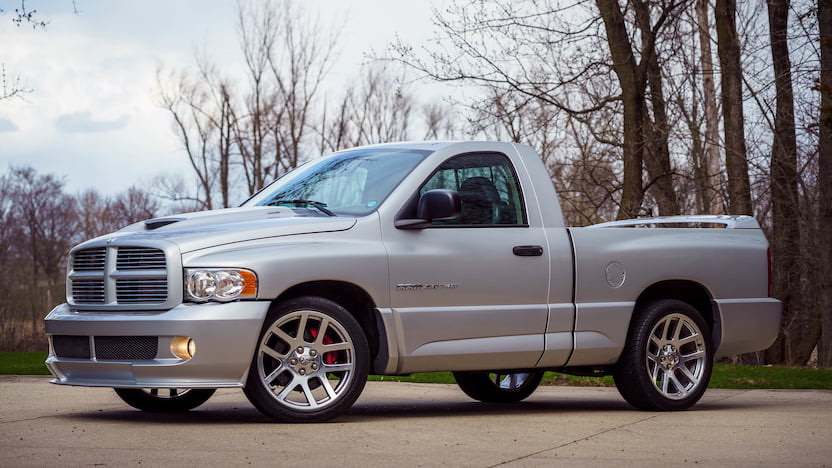 Via Mecum.
During the 2000s, pickups were mostly seen as work trucks; just a means to haul small cargo from one point to another. The hulking Dodge RAM SRT-10 did not quite fit that mould, though, when it debuted in 2004.
A lowered ride height, among other modifications, meant this truck was not a very practical road-hauler. What it did have was a reputation as one of the fastest production trucks in the world—enough to earn it some serious bragging rights.
The SRT-10 could barrel its way to 60 mph in just 4.8 seconds. That bonkers performance came courtesy of a Dodge Viper-sourced V10 engine, good for 500 hp and 525 lb-ft of torque.
Best Cars with V10 Engines #6: 2008 Audi RS6 Avant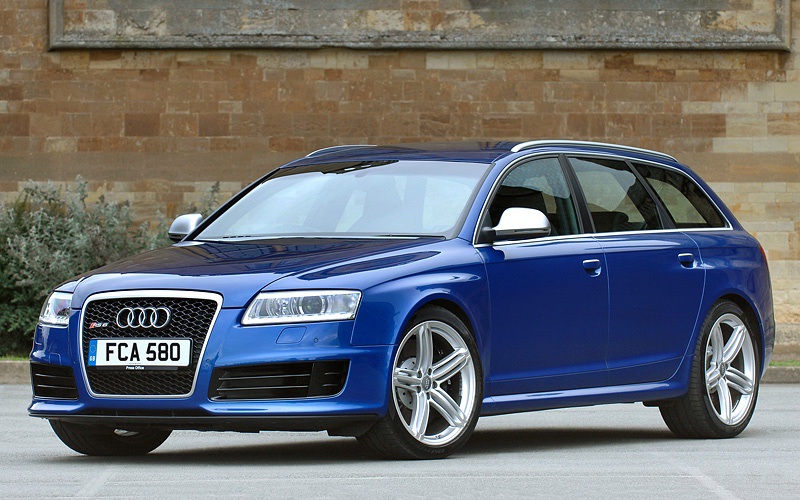 Via Top Car Rating.
The 2008 Audi RS6 Avant created quite a stir when it hit the market. Here was a formidable super wagon that boasted well over 550 hp and had enough of an arsenal to surprise the unwary sports car driver on the highway.
The 5.0-litre V10 at its core was a reworked version of the same engine unit in the Audi S6. It produced a thumping 580 hp at 6,250 rpm and 479 lb-ft of torque from just 1,500 rpm.
That power combined well with Audi's famous AWD Quattro system to send the RS6 to 60 in about 4.4 seconds. That's over a second faster than a Mustang sports car from the same period.
Best Cars with V10 Engines #5: Lamborghini Huracan Evo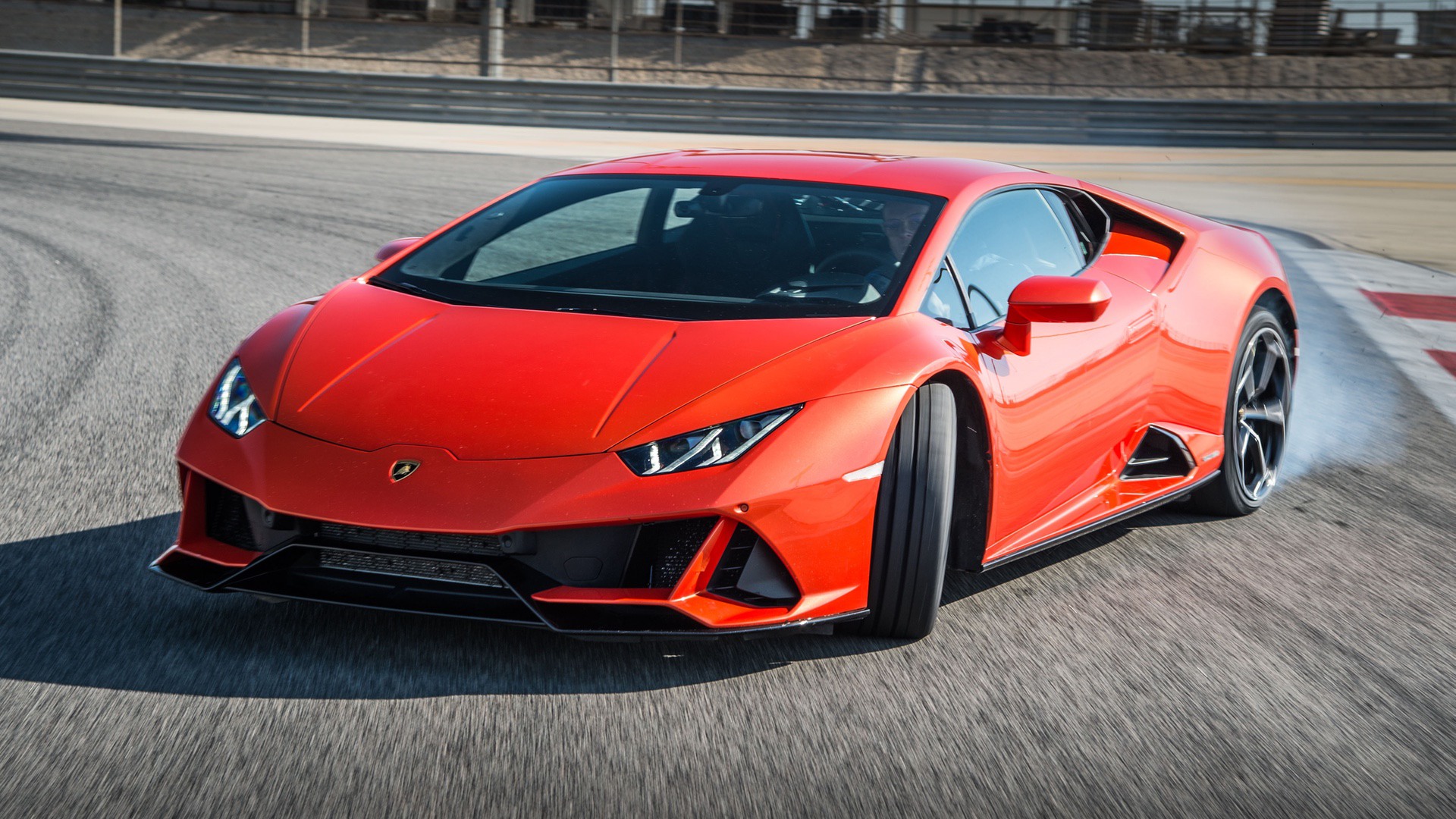 Via Mecum.
Lamborghini had found a winning formula with its V10 engine, and the carmaker stuck with it when designing the successor to the Gallardo. The Lamborghini Huracan was named after a fighting bull—and true to form, the supercar was no slouch.
The naturally aspirated V10 engine in the Huracan Evo is a 5.2-litre powerhouse that generates 631 hp, up from 602 hp in the base model. The Huracan Evo was designed to be more of a daily driver compared to the hardcore Performante variant, but it can still check off the 0 to 60 mph sprint in about 2.5 seconds.
Best Cars with V10 Engines #4: 2005 BMW M5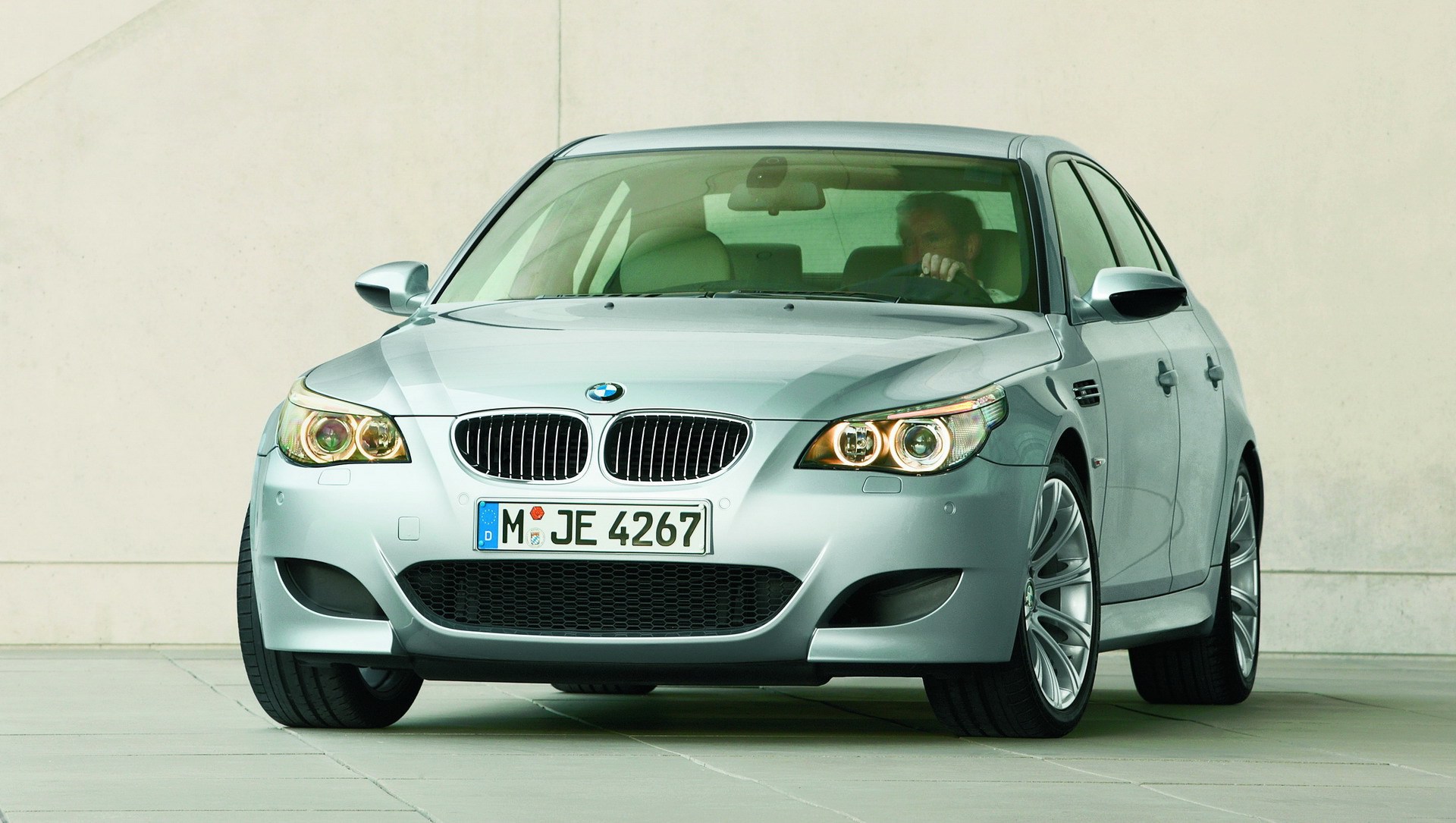 Via BMW Blog.
This sports sedan marked the end of an era for BMW's 'M' division. It was the last M5 super-saloon that got a naturally aspirated engine, but what an engine it was!
The engine in this car was developed at the same facility used by BMW to build Formula One engines at the time, and it displayed a similar level of technological advancement. Back then, the powertrain packed the most powerful ECU unit ever fitted on a production car.
The 5.0-litre V10 was primed to produce an impressive 500 hp and 383 lb-ft of torque. That power output put it right in the mix with rivals like the RS6 Avant and the Mercedes Benz E55 AMG.
Best Cars with V10 Engines #3: 2016 Dodge Viper ACR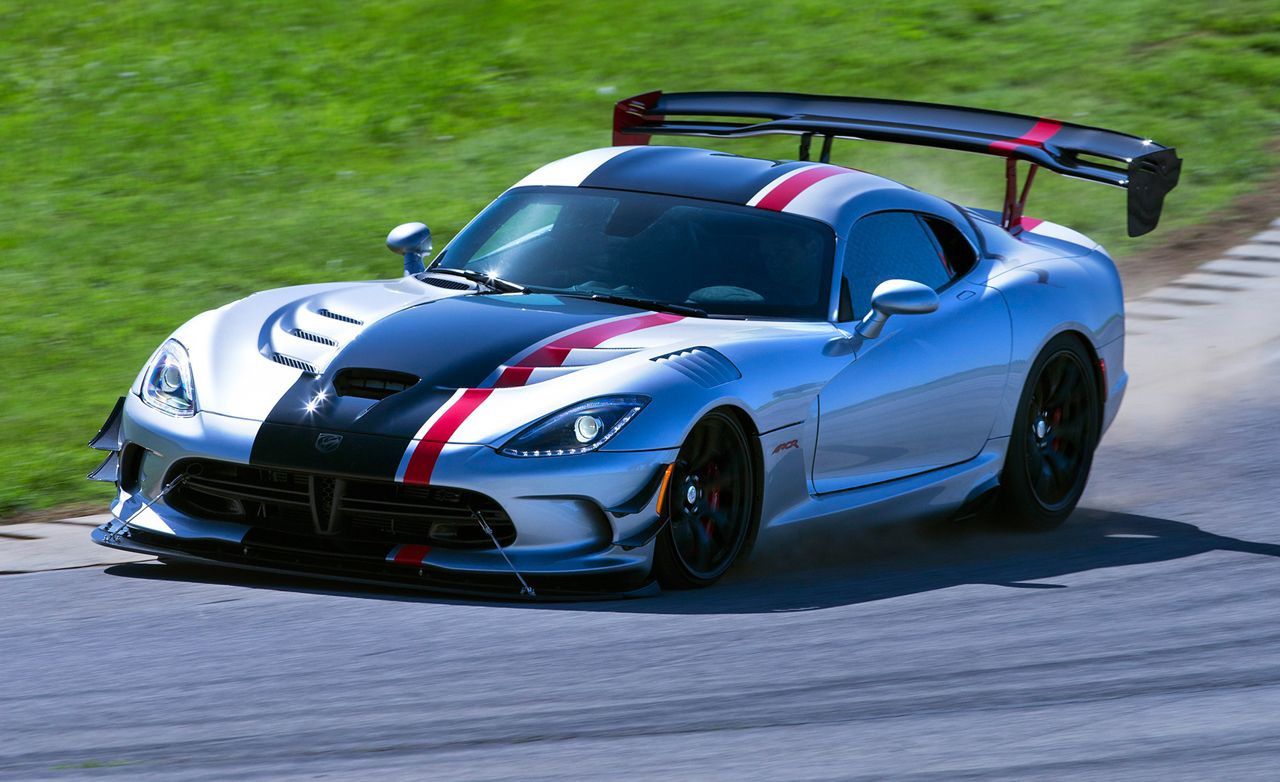 Via Car and Driver.
The Dodge Viper thrilled gear heads for over two decades before it finally bowed out in 2017. But there was no way this all-American sports car was just going to slip quietly into the sunset, and the swansong 2016 Dodge Viper ACR was one of the most potent variants.
This performance car was a beast on race tracks, with a slew of aero upgrades and a gigantic wing for maximum downforce as it attacked corners. It did not disappoint in the power department, either—a massive 8.4-litre V10 shoehorned into the car's hood provided up to 645 angry horses at peak 6,200 rpm.
Best Cars with V10 Engines #2: Audi R8
Via Mecum.
You don't need to be clairvoyant to know that the Audi R8 is on its last legs. The model line has been trimmed for 2021 and will eventually be phased out as Audi repositions itself for an EV future. Whatever happens, though, the Audi R8 will no doubt leave behind very fond memories.
This car debuted at the 2006 Paris Motor Show as a V8 model, but it soon gained a V10 powertrain—one that has been a part of the supercar ever since. The first V10 was based on the same engine that powered its sibling rival, the Gallardo. It had 525 hp for the 2008 model, but that number has been bumped up over time with various modifications and tweaks.
The V10 in the 2021 Audi R8 boasts up to 602 hp—the same output as the Lamborghini Huracan RWD.
Best Cars with V10 Engines #1: Volkswagen Touareg V10 TD1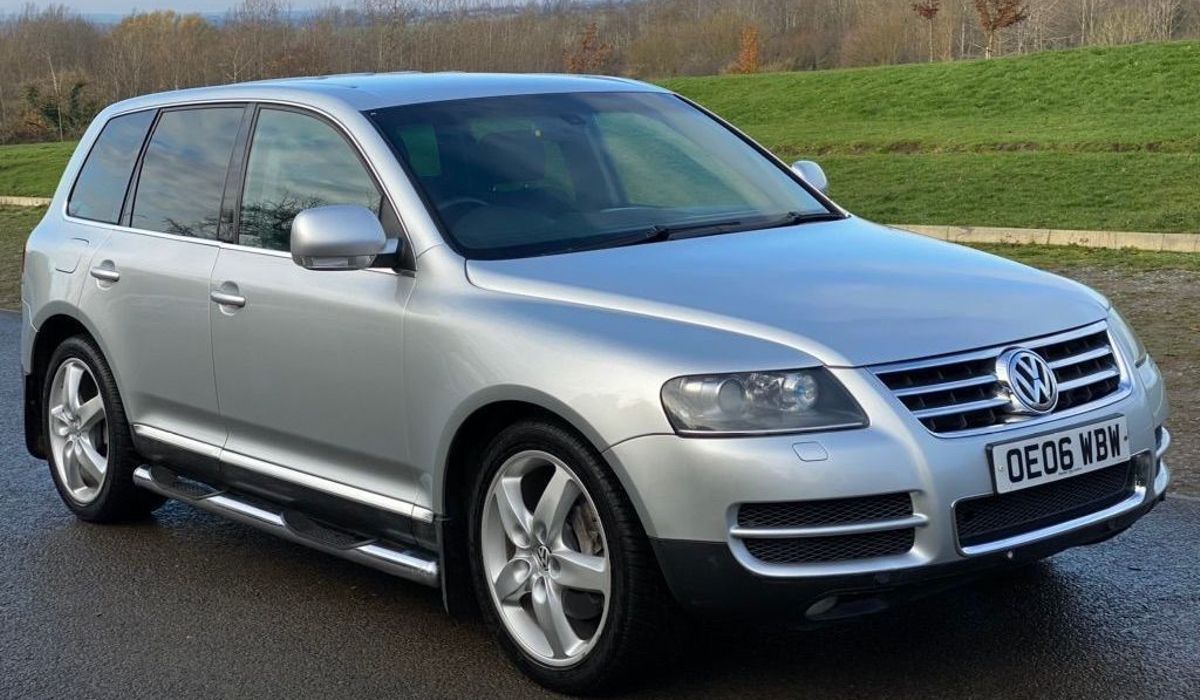 Via Car Throttle.
The infamous Volkswagen 'Dieselgate' emissions scandal has left a permanent stain on the reputation of the V10 engine that powered this vehicle. It's such a shame, because the powertrain showcased the best of the carmaker's engineering prowess when it first launched in 2004 with the Volkswagen Touareg TDI.
This SUV had a well-appointed luxurious interior that targeted the upper-middle-class segment. Even better was its 10-cylinder twin-turbo 5.0-litre diesel engine. Horsepower output was just about average at 309 hp, but it had a truly impressive 553 lb-ft of torque from just 2,000 rpm. Fifth Gear journalists demonstrated the strength of the torquey Touareg TDI when they used it to haul a Boeing 747 aircraft!