Out of America's many contributions to the automotive industry, affordable power is arguably among the greatest ones. Simple, durable and convenient to mass produce, American V8 engines democratized performance by offering an abundance of power between the 1950s and the 1970s.
For that reason exactly, European boutique manufacturers often turned to Detroit's Big Three in sourcing commercially viable powerhouses that could match more expensive and otherwise unattainable Italian engines of the era. These methods of production culminated in the 1960s—but even though it's not as common as before, the practice hasn't changed to this day.
Here, we will focus on US-powered cars produced by European marques, so the list won't include cars like the Shelby Cobra, Ford GT40, Hennessey Venom or Ariel Atom 2, nor LS-swapped passion projects. So let's go and see what cult cars from across the pond got good ol' American power!
#1: Sunbeam Tiger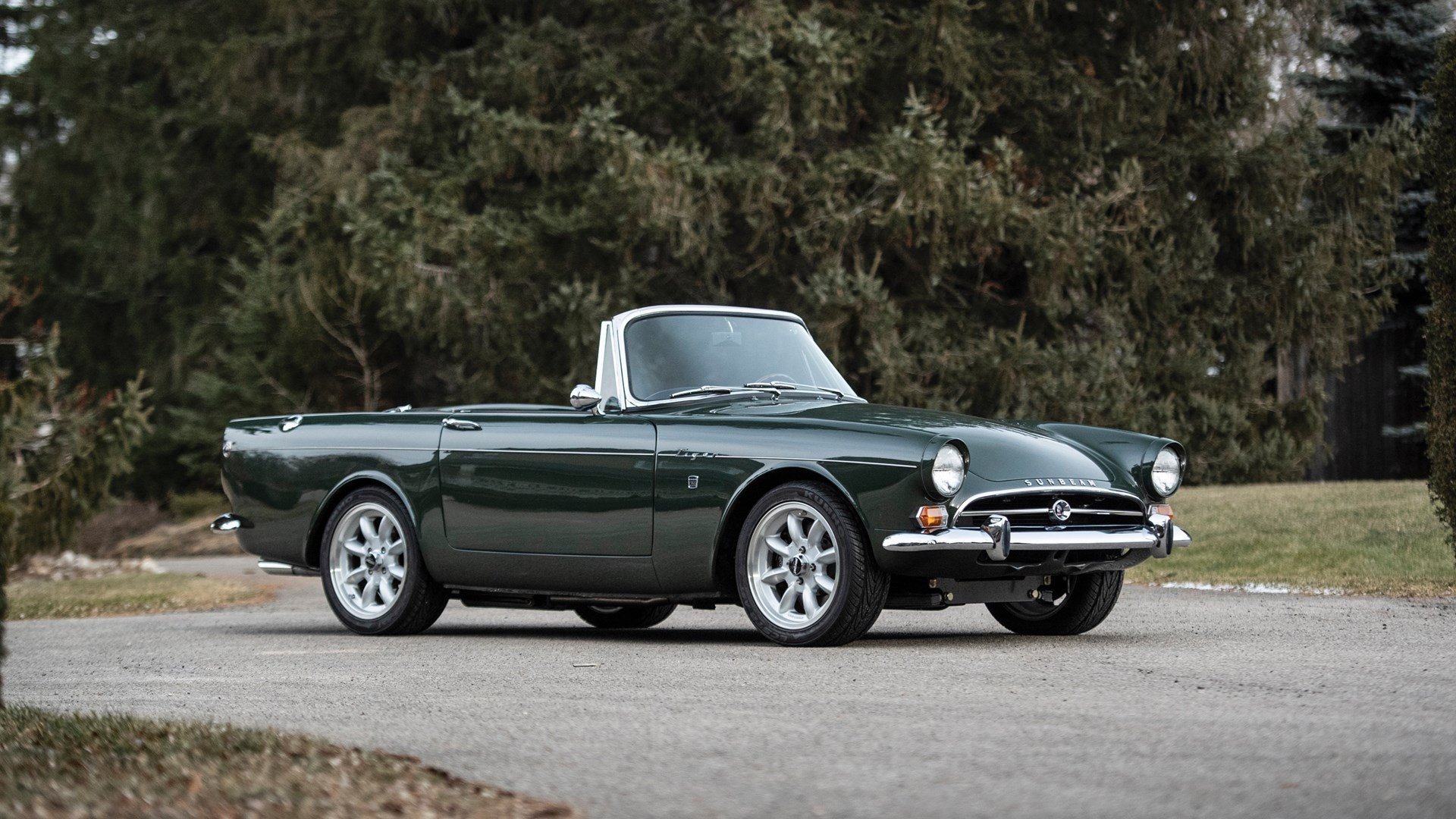 The ultimate variant of a charming yet otherwise tame Sunbeam Alpine, the Tiger was Rootes Group's entry into the global sport roadster market. Initially, Rootes Group approached Ferrari to help with squeezing more power out of the Alpine's inline-four, but after the negotiations fell through, F1 racer and constructor Jack Brabham proposed a Ford V8.
Cramming an American V8 into a small European roadster was Carroll Shelby's specialty, so Sunbeam hired the racer-turned-constructor to carry out the conversion and make it ready for production. Shelby did his part in engineering the necessary alterations, but as result of some back and forth between Rootes Group's chairman Lord Rootes and Shelby, the final assembly was eventually carried out by Jensen.
During its short production span from 1964 to 1967, the Tiger got two V8 engines. Initially, the Mark I variant had a 4.3-liter 260 Ford, while all 633 examples of the 1967 Mark II Tiger got an upgrade to 4.9-liter 289 Ford.
When Chrysler completed the Rootes Group buyout in 1967, the Sunbeam Tiger was eventually discontinued as no Chrysler engine could be mounted without thoroughly modifying the engine compartment.
#2: Bizzarrini 5300 GT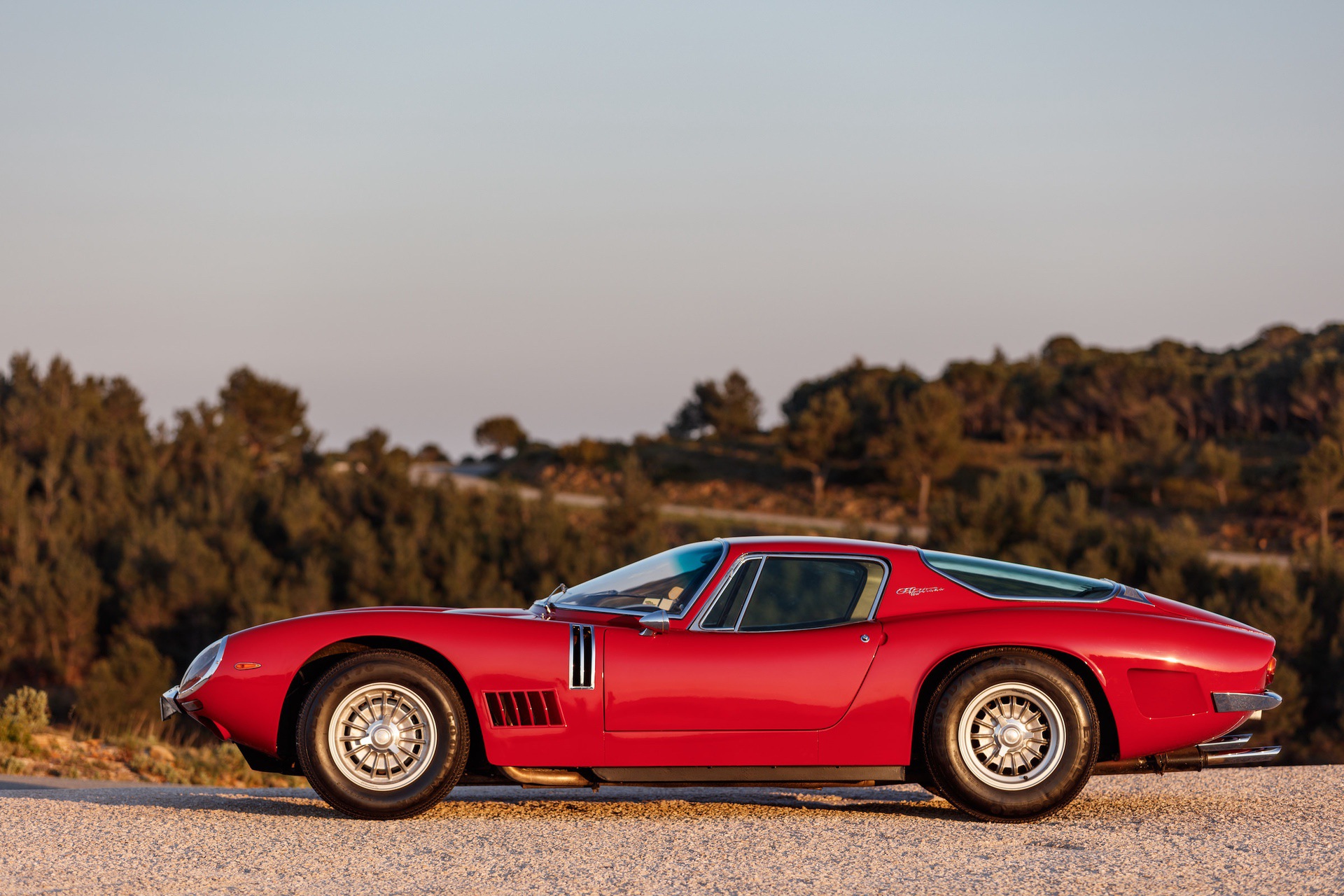 One of the most important figures for the post-WW2 Italian automotive industry, Giotto Bizzarrini was a master engineer responsible for the storied Ferrari 250 GTO. After the Great Walkout in 1961, Bizzarrini was involved in a number of projects—including building his own car, thus gifting us with one of the most striking automotive silhouettes ever created.
The 5300 GT's design was as Italian as it could ever be, but this low-slung stunner got its power from a Detroit-born V8. It was a 5.3-liter Chevrolet 327 small block V8, a powerplant good for 365 horsepower in street-going Strada trim or 400 horsepower in the racing Corsa variant.
#3: Iso Grifo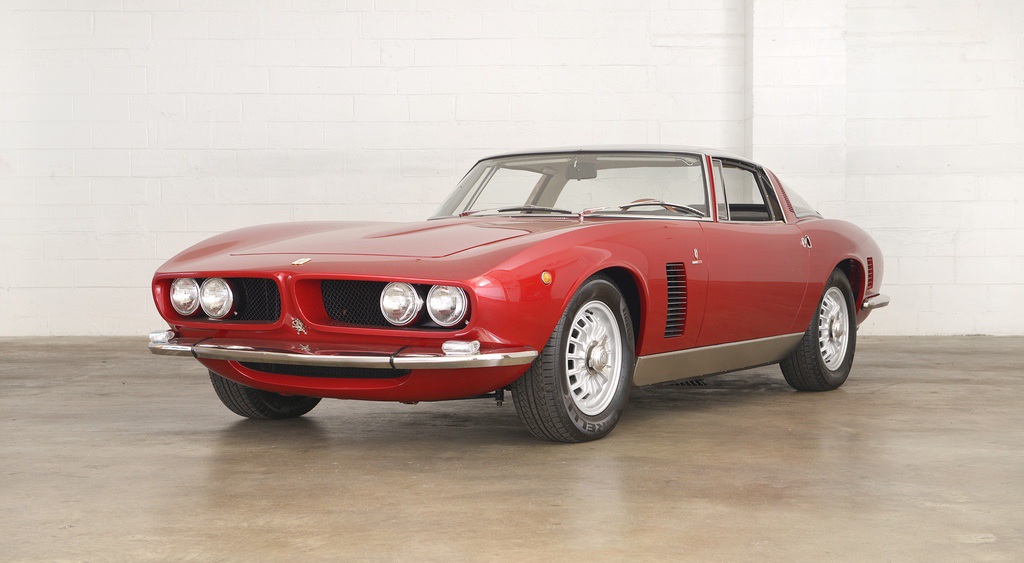 If the Iso Grifo resembles the previous entry, you're on the right track because they were in fact developed by the same person: signore Bizzarrini himself. The grand tourer we now know as the Grifo was designed in Bertone by Giorgetto Giugiaro. On the other hand, Bizzarrini refined the racing Grifo A3/C Corsa to create the Bizzarrini 5300 GT Strada after splitting with Rivolta.
Beneath the beautifully sculpted bodywork, the Grifo took full advantage of American V8 engines. The grand tourer debuted in 1965 with a 5.4-liter Chevrolet 327 small block and three years later, the Iso Grifo 7 Litri had an upgrade to the 7.0-liter 427 L71 V8, a 435 horsepower big block Corvette engine.
For 1970, the IR-9 variant got a 7.4-liter LS5 454 producing 395 horsepower, while the final Grifo IR-8 got a 325-horsepower 351 Ford V8 in 1972. Iso couldn't make it through the early 1970s oil crisis, ceasing production in 1974, but its spiritual successor came out in 2021 as the 6.2-liter LT4 Chevrolet Z06-powered, Zagato-bodied Iso Rivolta GTZ.
#4: Facel Vega HK500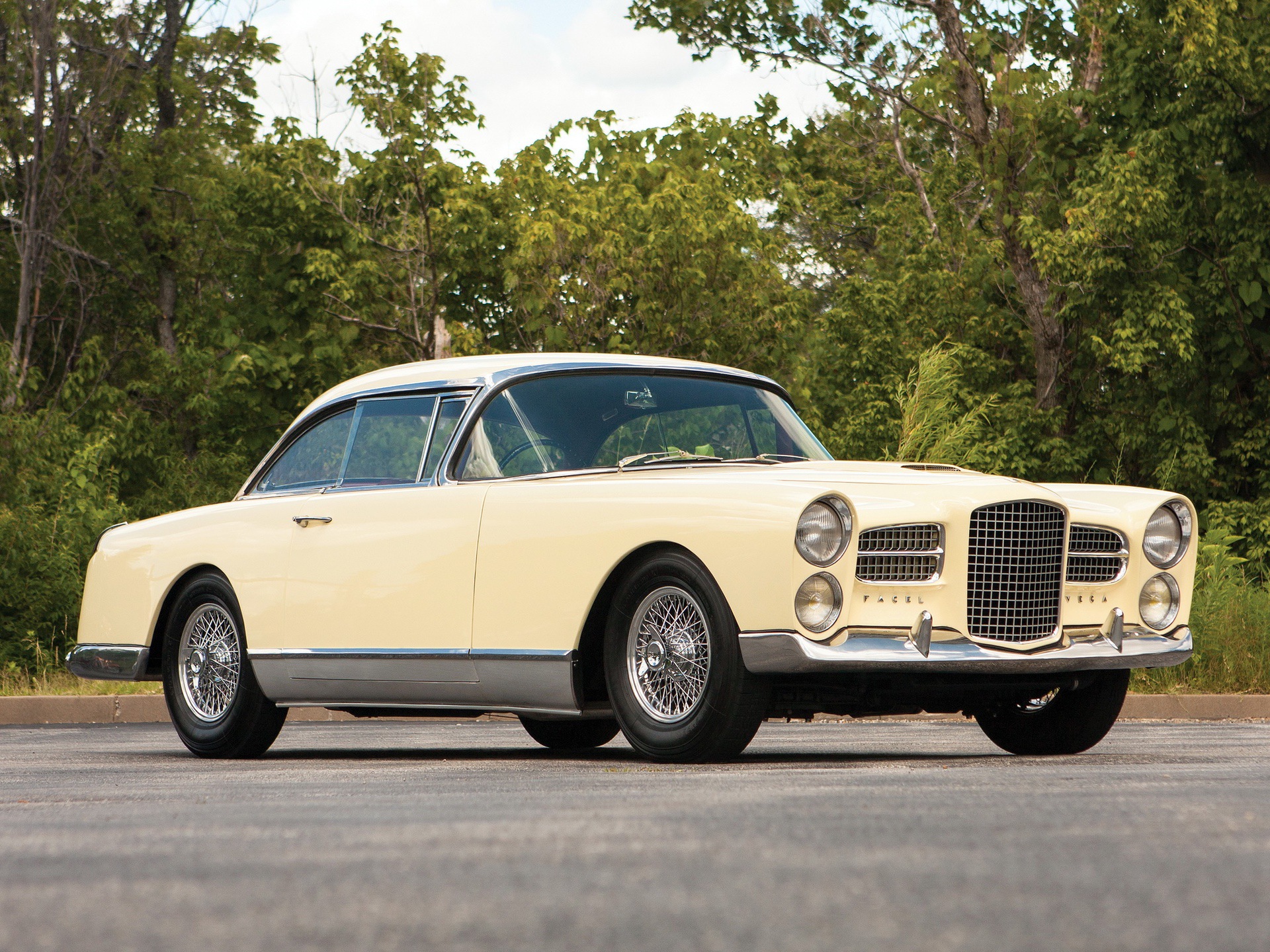 Established as an automaker in 1954, Facel Vega was an effort towards keeping the French luxurious automotive market alive in the post-WW2 era. Sadly, the company didn't manage to endure numerous financial hardships, closing its doors in 1964. During those years, though, Facel Vega produced a number of automotive gems, both beautiful and powerful.
Facel Vega's striking looks were courtesy of the company's founder, Jean Daninos—who found Chrsyler V8 engines to be the perfect powerhouses for his exquisite creations. Initially, the Facel Vega FV got a 4.5-liter DeSoto Firedome Hemi engine.
But as Daninos was releasing improved models, the displacement grew until the ultimate HK500 eventually got a 6.3-liter, 330-horsepower 383 Chrysler V8 in 1960. This engine was Chrysler's go-to performance engine, and aside from a number of Chrysler, Dodge and Plymouth cars, it also found its way into a few more high performance European machines.
#5: Jensen Interceptor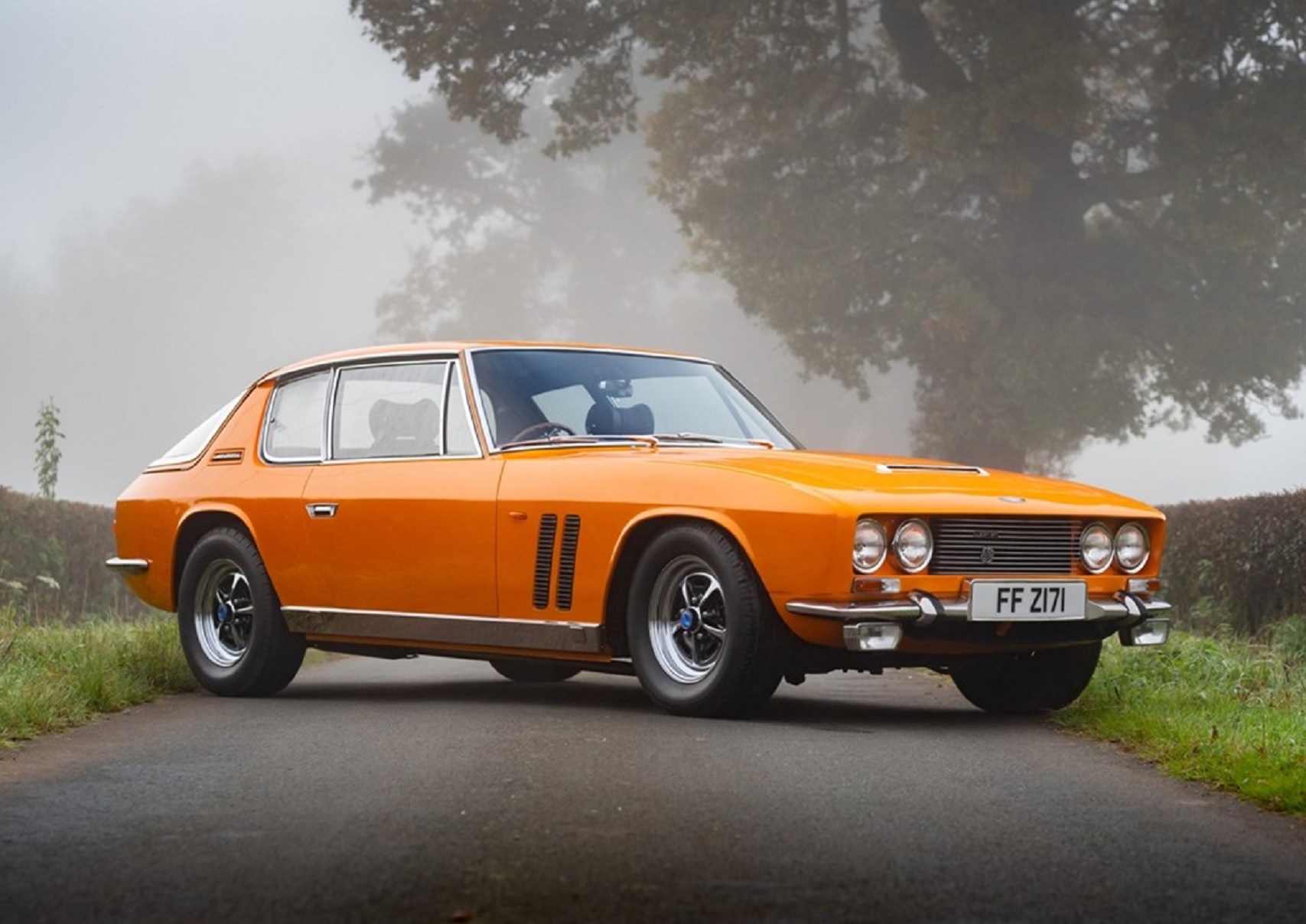 The story of the 383 Chrysler V8 brings us from France to Great Britain and the small town of West Bromwich, headquarters of Jensen Motors Limited. The company started off in 1926 as a family coachbuilding business, and after WW2, brothers Alan and Richard Jensen focused on sports cars.
Their most famous creation was the Jensen Interceptor, an innovative grand tourer designed by Carrozzeria Touring, powered by a Chrysler V8, and packing Ferguson four-wheel drive in the FF variant—for the first time ever in a production car.
The Interceptor inherited its powerplant from its predecessor, the fiberglass-bodied CV8, keeping the 383 Chrysler V8 from its introduction until 1971. As the oil crisis hit in the early 1970s and the 383's power rating dropped dramatically, Jensen upgraded to the considerably bigger 7.2-liter 440 V8 to keep the output roughly the same.
#6: DeTomaso Pantera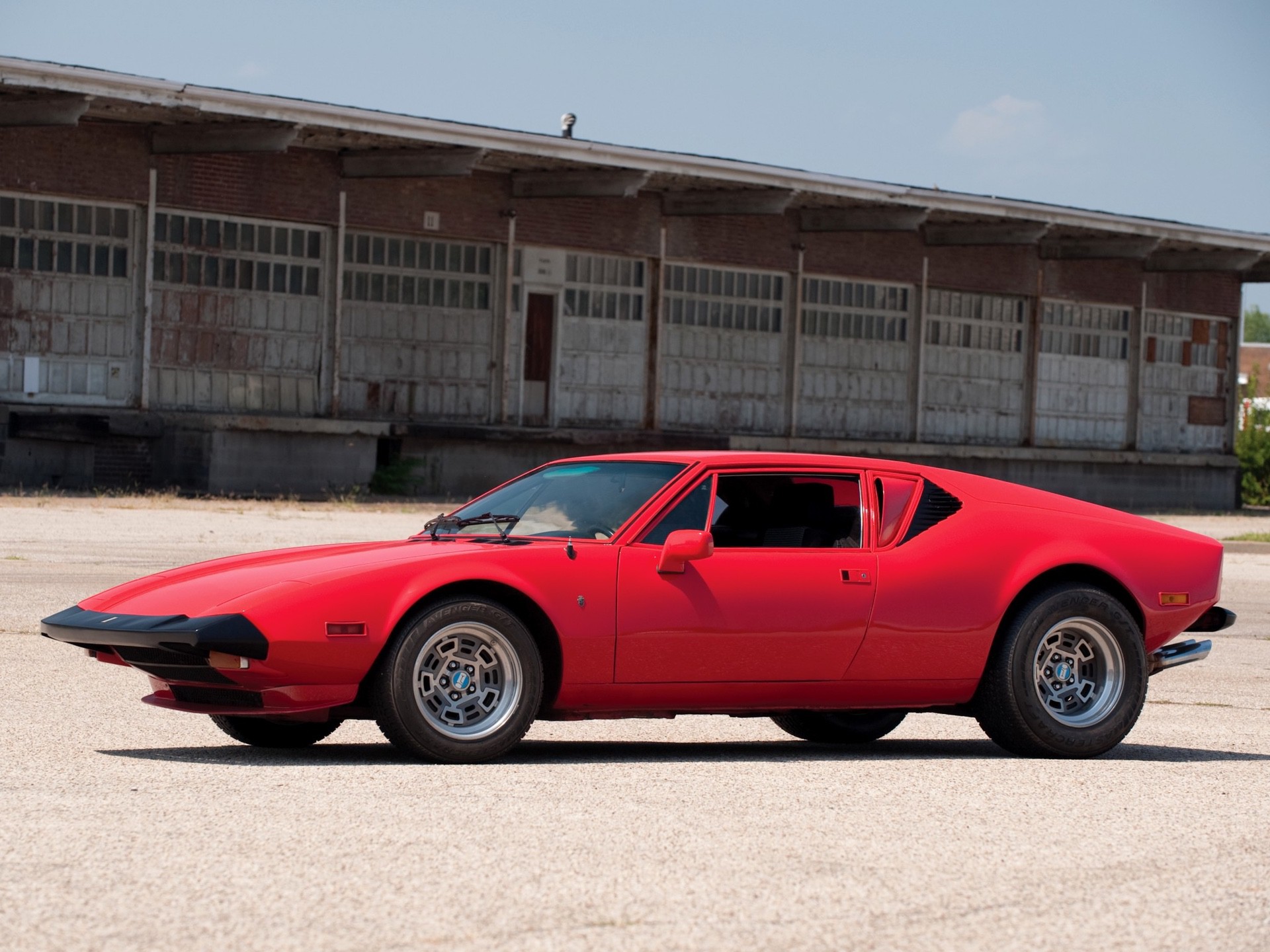 The most successful Italo-American automotive crossover, the DeTomaso Pantera was the people's supercar as envisioned by Alejandro DeTomaso, an Argentinean based in Italy who relied on both European and American Ford to make his visions a reality.
After starting off with Euro-Ford-powered cars, DeTomaso teamed up with Carroll Shelby to create the P70 race car, but after this deal proved less than fruitful, the Argentinean came up with the Mangusta.
The mid-engined, cheekily-nicknamed "Cobra-slaying" Mangusta was just the first step towards DeTomaso gaining support from Ford of America to create his next car, the Pantera. With Tom Tjaarda's design on a novel steel monocoque chassis and the venerable 5.8-liter, 330 horsepower Ford 352 V8, the Pantera could rival thoroughbred European exotics in style, power and price.
Once Ford sorted out some initial quality control issues, the reliability was improved even further. In its later iterations, the original 351 Cleveland V8 was replaced with a 351 Windsor V8, and ultimately the fuel-injected 4.9-liter Ford 302 V8 in the final Pantera Si model.
#7: Monteverdi High Speed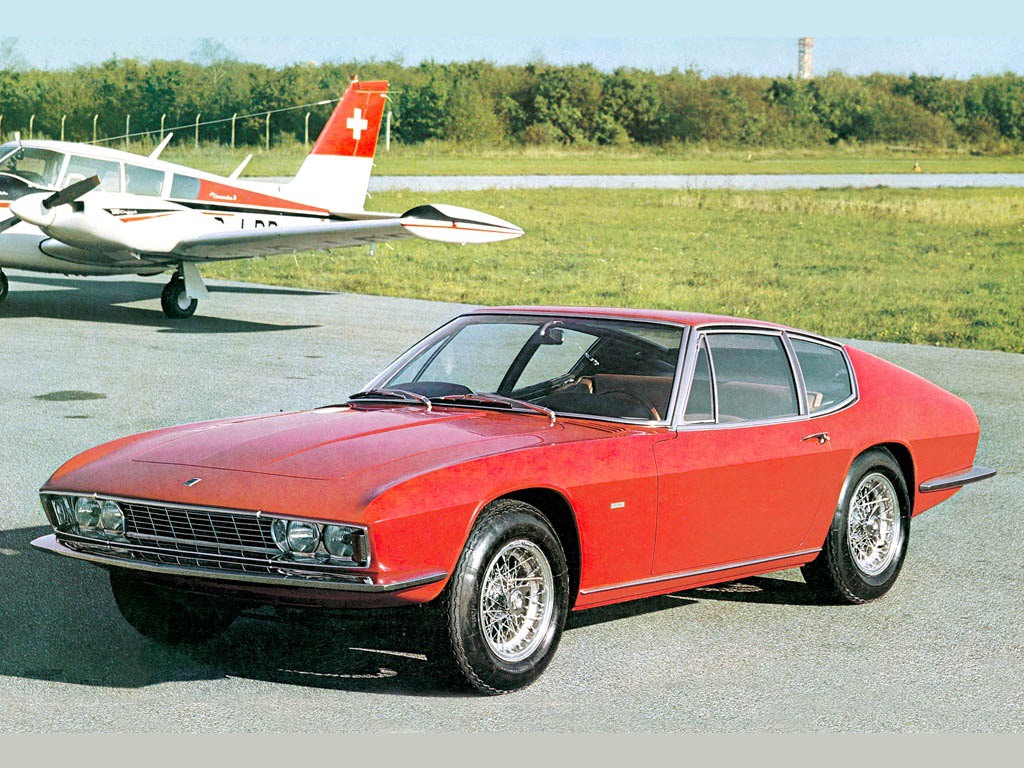 A Swiss entry into the blossoming independent sports car market, Monteverdi was active from 1967 to 1984, although it was slowly declining since 1976. In its glory days, Peter Monteverdi used big block Chrysler power, namely the 7.2-liter 440 Magnum V8, thus justifying the name of the flagship High Speed series. The number 375 in the cars' name referred to their power output measured by SAE standard.
This distinctive range consisted of 2-seater coupés and convertibles, 2+2 GT models and a luxurious full-size sedan. Originally, the cars were designed Pietro Frua and produced by his own Carrozzeria Frua workshop, but from 1968 onwards, the production moved to Carrozzeria Fissore and due to a falling out between Frua and Monteverdi, the range debuted with a new design.
As many other sports cars of the era, the Monteverdi High Speed fell victim to the 1971 oil crisis, leaving Monteverdi to focus on Monteverdi Sahara, an ancient ascendant of today's ultra-luxurious SUVs.
#8: Koenigsegg CC8S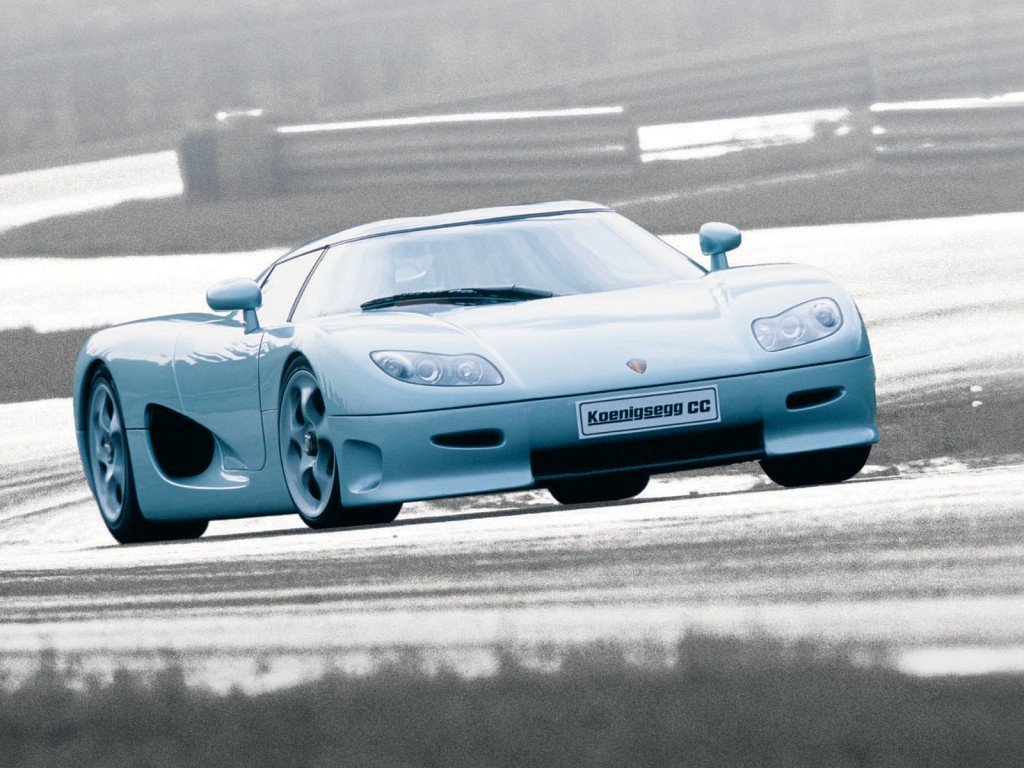 The vast majority of Detroit-powered European sports cars came out in the 1960s when American V8 power was the only alternative to building bespoke engines. Later on, independent sports car makers mostly relied on BMW, Mercedes-Benz, Audi and even Volvo, but one major player in today's hypercar game went for American Ford.
The company's first production car, the Koenigsegg CC8S was powered by a modified Ford Modular V8. The 4.7-liter powerplant was supercharged, had 655 horsepower, 550 lb-ft of torque and was much rev happier with the redline set at 7.250 RPM.
For the future cars, Christian Von Koenigsegg and the team went on to develop the Modular platform further, essentially creating a bespoke highly sophisticated powerhouse sharing nothing but the basic architecture with its mass-produced relative.
#9: Bristol Fighter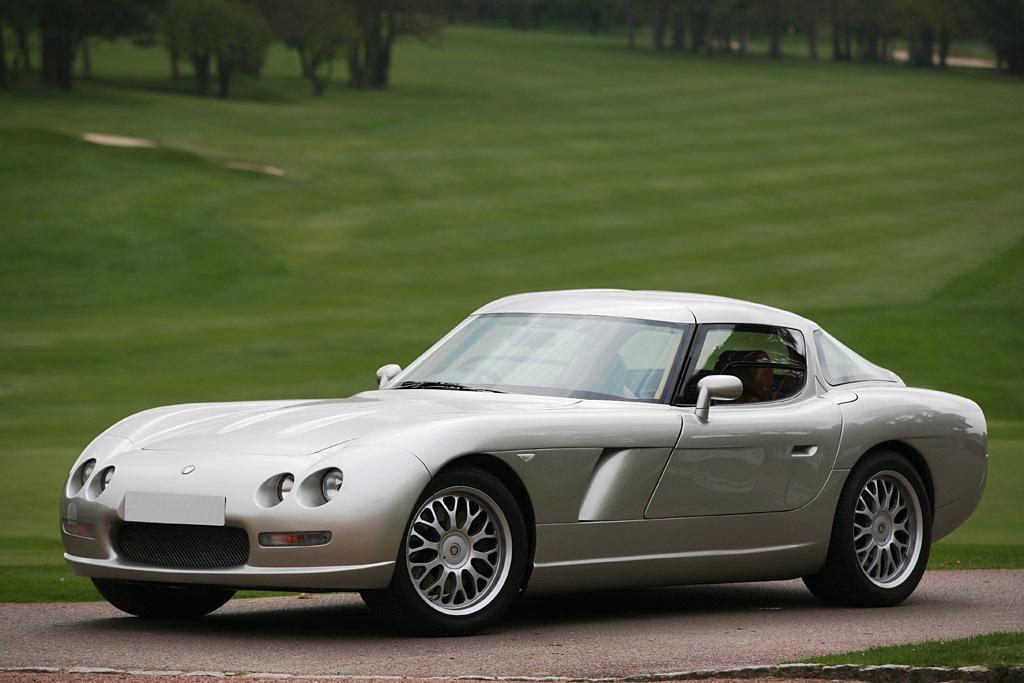 Boasting fighter jet styling inside and out, gullwing doors and the name of an iconic aircraft, the Bristol Fighter needed adequate power to match. The Filton-based company had a history of using Chrysler V8 engines, but this time eight cylinders wouldn't cut it. So, what the flagship got was the notorious Viper V10.
Thanks to using an in-house modified variant of Chrysler's largest production engine, the Fighter was good for 525 horsepower in standard or up to 660 horsepower in Fighter S trim, all sent to the rear axle via 6-speed manual transmission.
This scarce 2-seater was built in 9 examples and curiously enough, the famed Viper V10 powered another ultra-rare European car. It was the Alfa Romeo TZ-3, a rebodied Viper ACR-X born to celebrate Alfa Romeo's 100th anniversary.
#10: TVR Griffith
The number of British boutique automakers taking advantage of American power is far greater than this list suggests. In fact, it is so big it requires a list of its own. And on that note, we're ending the list with an Anglo-American wonder of the resurrected TVR Griffith.
The (hopefully) 2023 Griffith was designed by none other than Gordon Murray, will be powered by the Coyote V8 mated to a 6-speed manual and unlike any other TVR before, it will feature ABS, traction control and other bits of modern safety mumbo jumbo.
In the Griffith, the 5.0-liter Coyote V8 will go through a Cosworth rehaul and it will feature dry sump lubrication, lightweight flywheel and an ECU remap, all resulting in 500 horsepower and improved revving capabilities. We've been waiting for this car since 2017, and all we can do is hope that the company overcomes all obstacles in 2022 and finally releases this promising car.