Our Picks: The 15 Best New Supercars & Exotics for Sale [2020 Edition]
Here is Supercars.net's 2020 Edition of the "15 Best New Exotics & Supercars for Sale".
Besides being utterly amazing, there are other criteria these cars are required to meet in order to make the list – for starters, it has to be a current year model you can walk into a dealership and buy today.
Following this, factors such as overall performance metrics, significance/impact within the automotive landscape (i.e. new models / groundbreaking technology) and market accessibility will influence the selection. The latter factor alludes to not including cars publicly confirmed to be sold out with no plans for future allocations; because well, those aren't cars you can "walk into a dealership and buy".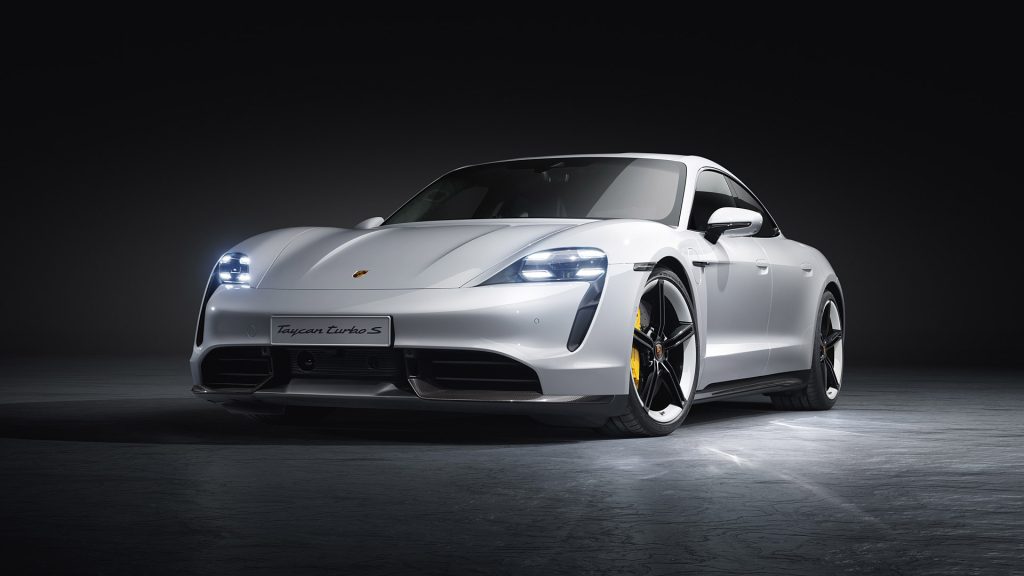 Price from: $185,000 / Engine: AC Permanent Synchronous Motor / Power: 750 hp (overboost in launch control) / Torque: 774 lb-ft / 0-60 mph: 2.6 s
The Porsche Taycan – and in particular its range topping Turbo S model – has all the attributes to be a gamechanger for the brand, and likely the industry as a whole. The Taycan is widely touted as a vehicle which embodies all the best characteristics of a 911 – particularly when it comes to driver engagement – then adds the allure and benefits of a fully electric motor.
Taycan models are just starting to trickle into Porsche showrooms early in 2020, with some of the earliest deliveries having already taken place. The Taycan will be the first mass produced electric vehicle from the globally recognized luxury sports car brand, and could alter the automotive landscape for the next decade and onwards.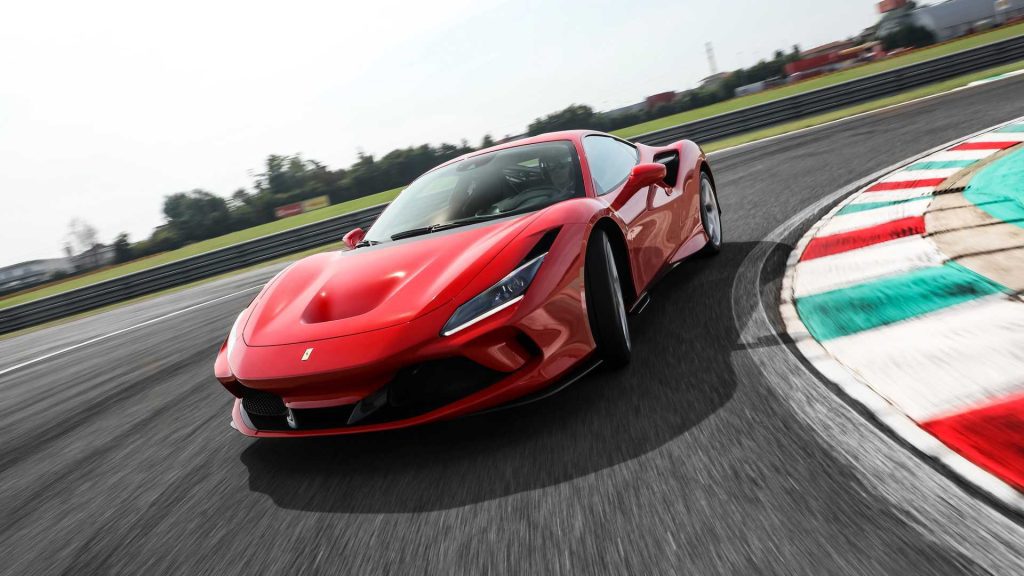 Base price: $293,480 / Engine: 6.5L naturally aspirated V12 / Power: 710 hp @ 8,000 rpm / Torque: 568 lb-ft @ 3,250 rpm / 0-60 mph: 2.9 s
Unveiled in 2019, the F8 Tributo is the successor to the wildly triumphant 488, and is now officially on sale in Ferrari dealerships. While it continues to be built on the outgoing 488 GTB platform, the F8 Tributo has its own unique body panels, aero kit, headlights, and tail lights which help to easily differentiate it from the aforementioned.
Rumour has it that the Tributo is going to be the swan song for Ferrari's V8 internal combustion engine. Even the car's name – which means "F8 tribute" – seems rather ominous in the context of it being the last of its kind. With the way things are going these days, it would be no surprise that the next generation of this car will at minimum be hybridized, making the F8 Tributo all the more special.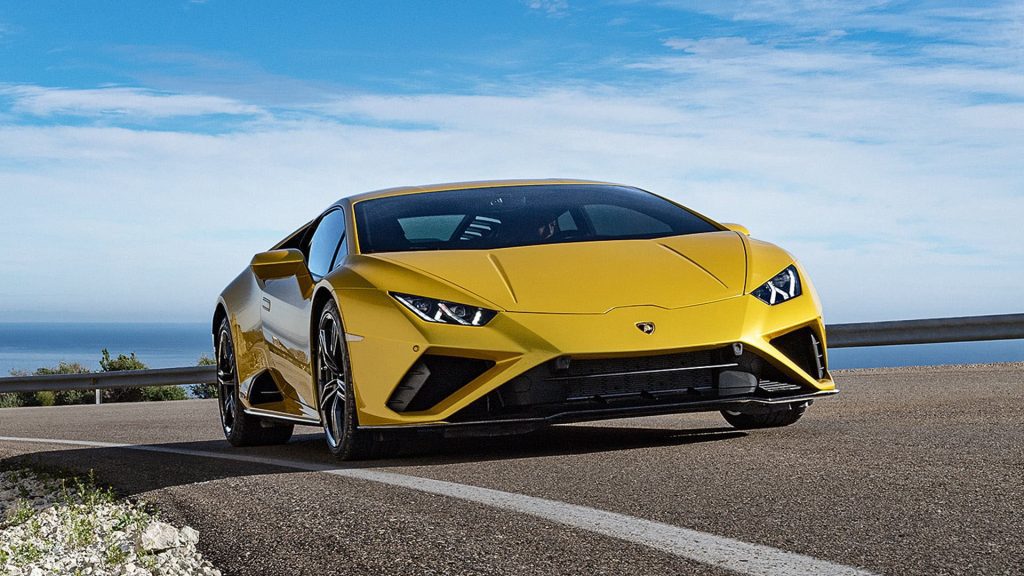 Base price: $208,571 / Engine: 5.2L naturally aspirated V10 / Power: 602 hp @ 8,000 rpm / Torque: 413 lb-ft @ 6,500 rpm / 0-60 mph: 3.2 s
The return of a true rear-wheel drive Lamborghini has been a long time coming, but we're just glad that it's finally here; and hopefully here to stay. On its own, the Lamborghini Huracan Evo RWD's drivetrain layout promises the thrills that driving purists have been eager to re-experience from the Italian brand. It is also the only V10 rear-wheel drive car you can buy brand new today.
New for the 2020 model year, the Huracan Evo RWD also hits a sweet spot within the Lamborghini range. Its base price of $208,571 USD makes it even more attractive, particularly next to its more tech-endowed AWD counterparts. We believe this car will quickly become a fan favorite, and even win over some who have their reservations about the brand.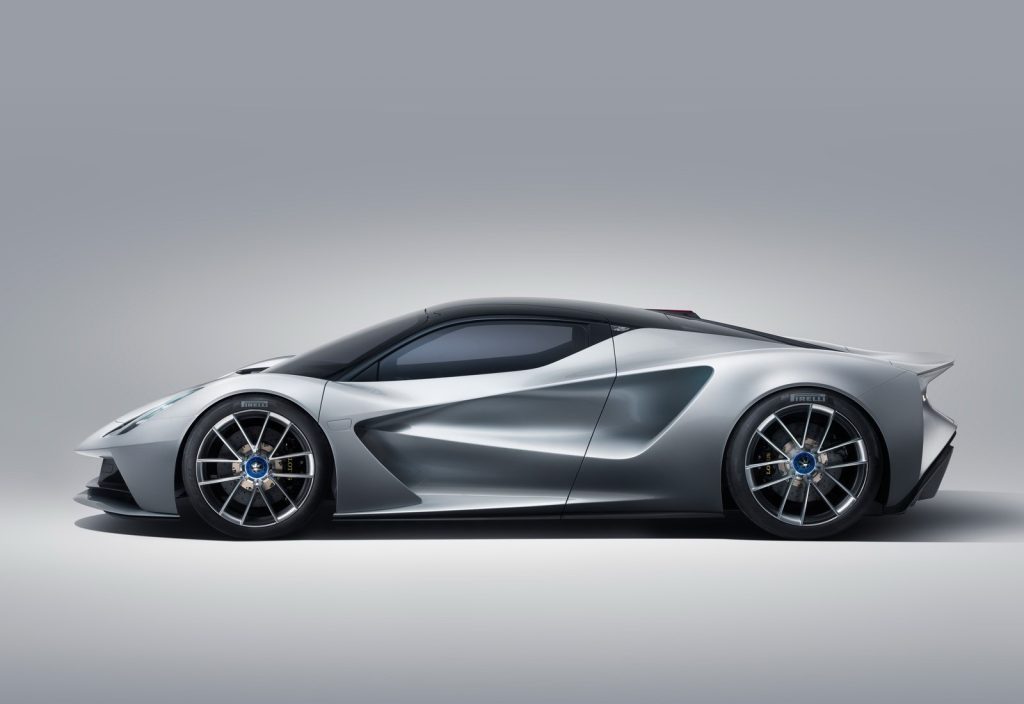 Base price: $2,100,000 / Engine: Dual Electric Motor / Power: 1,973 hp / Torque: TBD / 0-60 mph: < 3 s
Lotus, the storied British car brand best known for its Elise and Evora sports cars, unveiled the ultra-exotic Evija earlier today. In addition to giving the much-teased "Type 130" a proper nameplate, the Evija is also notable beyond the grandeur that its specifications provide: the all-electric hypercar is also the first car released by the brand since its purchase by Geely Automobile Holdings a year ago.
The car features two electric motors to achieve its power output, and the battery is placed in the middle of the car where a typical internal combustion mid-engine car would have its beating heart, meaning this helps with weight distribution. The Lotus Evija will also proudly lay claim to the title of "The first ever British all-electric hypercar".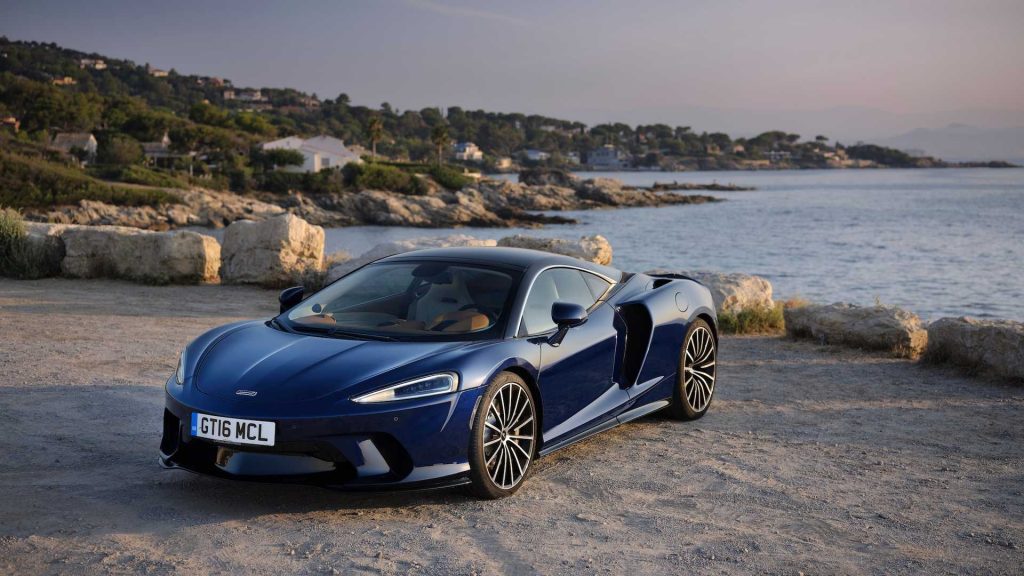 Base price: $210,000 / Engine: 4.0L twin-turbocharged V8 / Power: 612 hp @ 7,500 rpm / Torque: 465 lb-ft @ 5,500 rpm / 0-60 mph: 3.1 s
Having been solely focused on producing hardcore track machines throughout its history, the new 2020 McLaren GT is a clear statement of the company's foray into new territory, as it looks to trailblaze into the grand touring segment.
Unconventional for a McLaren and for a mid-engined car respectively, are it's particularly luxurious interior and over 20 cu. ft. of storage space. "GT customers want a car that is more understated, more elegant, more subtle," according to the company, having established what the McLaren GT is imagined to be relative to its competition.
We expect the McLaren GT will do well in expanding the automaker's customer base; even if it might initially irk the brand's most ultra-loyalists, who may take some time to find acceptance of a McLaren not necessarily built to dominate the race track.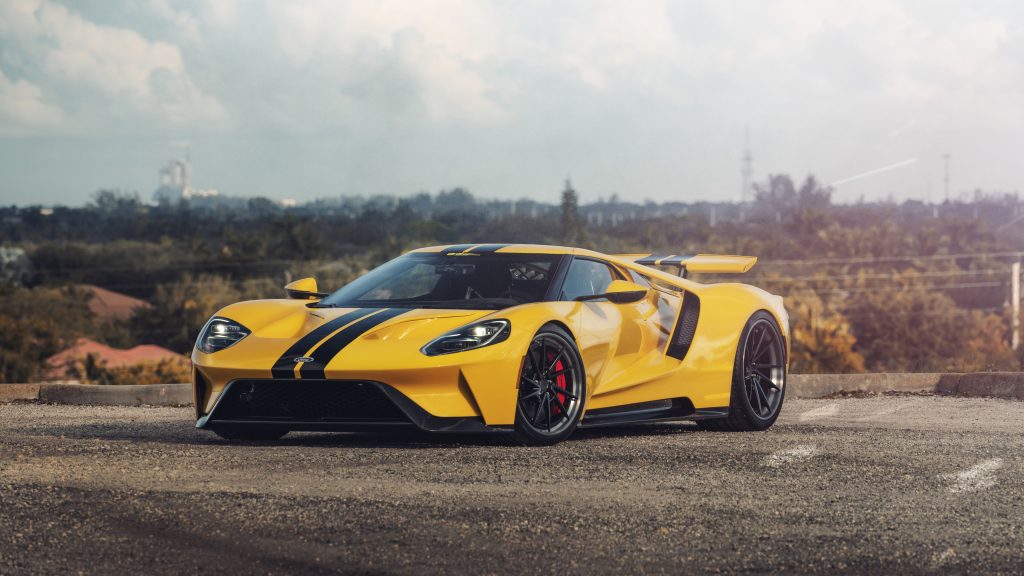 Base price: $500,00 (MK 1), $1,200,000 (MK II) / Engine: 3.5L twin-turbocharged V6 / Power: 647 hp (MK I), 700 hp (MK II) / Torque: ~400 lb-ft (MK I) / 0-60 mph: ~3.0 s
While most would reckon that the Ford GT 'deserves' at least a V8 engine, Ford has been clear that the car is all about packaging, aerodynamics and driving behaviour. As a chassis-focused car, it is looking to break away from the traditional notion that American cars are all about displacement and lack the poise to keep up with Europe's big boys on the race track.
The base model Ford GT enters 2020 without any changes, but there is now a limited production (45 units) track-only model available, known as the MK II. The 700 hp MK II features a stripped-down interior, numerous chassis upgrades, and significant aerodynamic add-ons. Mind you, this all comes at a cost of over double the regular model's base price.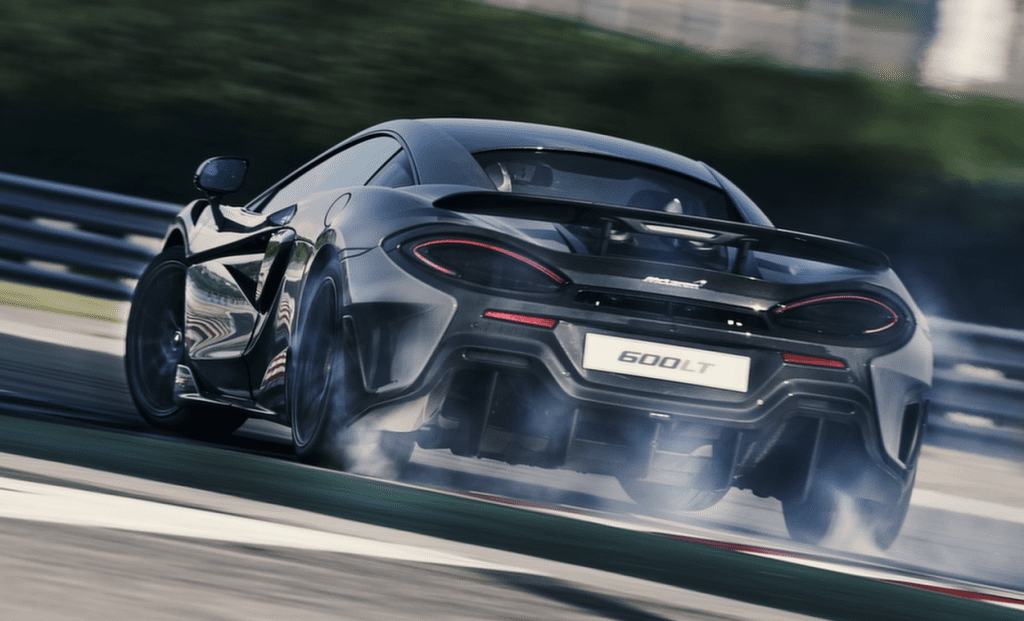 Base price: $242,500 / Engine: 3.8L twin-turbocharged V8 / Power: 592 hp @ 7,500 rpm / Torque: 457 lb-ft @ 5,500 rpm / 0-60 mph: 2.9 s
The Mclaren 600LT beats the brand's Senna halo car to a spot on our list, if only for its superior relative performance vs. price metric. Afterall, the 600LT shares enough of the Senna's characteristics – and even some of its bits – to solidify itself as the pragmatic choice between the two.
Standard carbon-ceramic brake discs, extensive carbon fiber and that massive wing let you know this is a limited edition car designed for the track. The 600LT is still touted by most who are in-the-know as the best McLaren ever made, and we certainly have no qualms in concurring with that statement.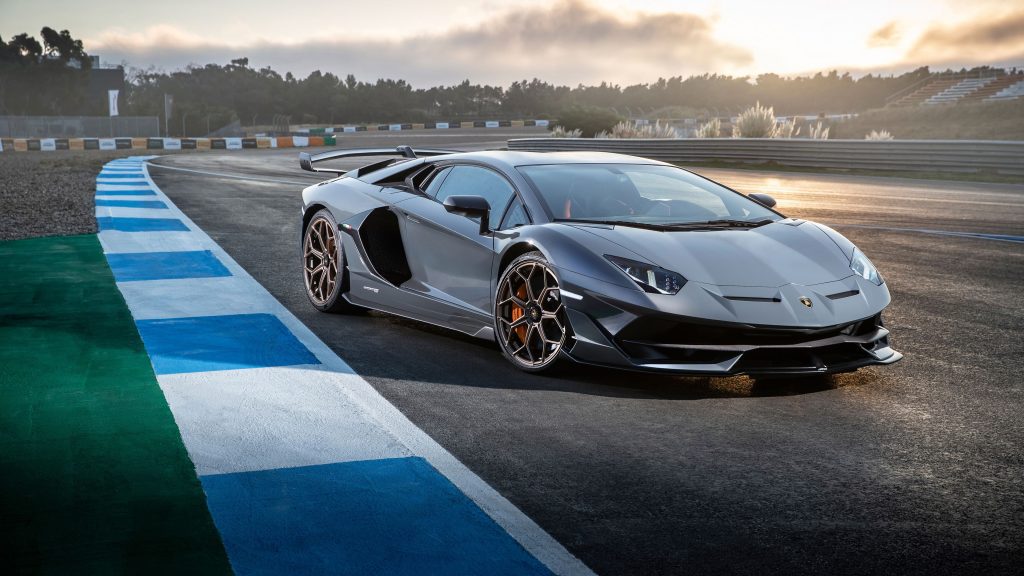 Base price: $517,770 / Engine: 6.5L naturally aspirated V12 / Power: 770 hp @ 8,500 rpm / Torque: 530 lb-ft @ 6,750 rpm / 0-60 mph: 2.7 s
The Aventador SVJ is the wildest Lamborghini we have seen in years. A month before it was unveiled to the public in late July 2018, the Aventador SVJ became the latest production car to break the lap record at the legendary testing ground that is the Nürburgring Nordschleife.
To power its way around this treacherous course, the Aventador SVJ employs a naturally aspirated 6.5L V12 engine which delivers 770-horsepower at 8,500 rpm and 530 lb-ft of torque at 6,750 rpm to its all-wheel-drive system. It is able to do 0-100 km/h in only 2.8 seconds and has a top speed of over 349 km/h. It is up there at the very highest echelons of sports car performance and comes with a price tag to back it up.
Base price: $2,990,000 / Engine: 8.0L quad-turbocharged W16 / Power: 1,500 hp / Torque: 1,180 lb-ft / 0-60 mph: 2.3 s
The Bugatti Chiron is the fastest, most powerful, and exclusive production super sports car in Bugatti's history. Its sophisticated design, innovative technology, and iconic, performance-oriented form make it a unique masterpiece of art, form and technique, that pushes boundaries beyond imagination.
The 8.0L W16 from the Veyron is no bad place to start from that perspective; that car had no shortage of power, producing 1183 bhp in SuperSports configuration – at launch, the fastest production car in the world. For the 2020 model year, Bugatti updated the entire car with extensive work in all areas. It is stunning.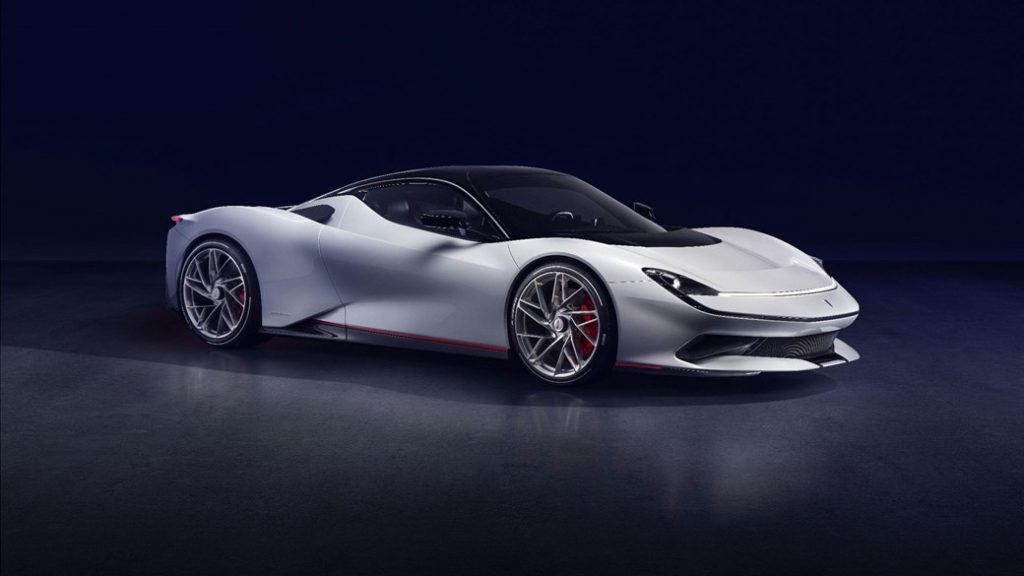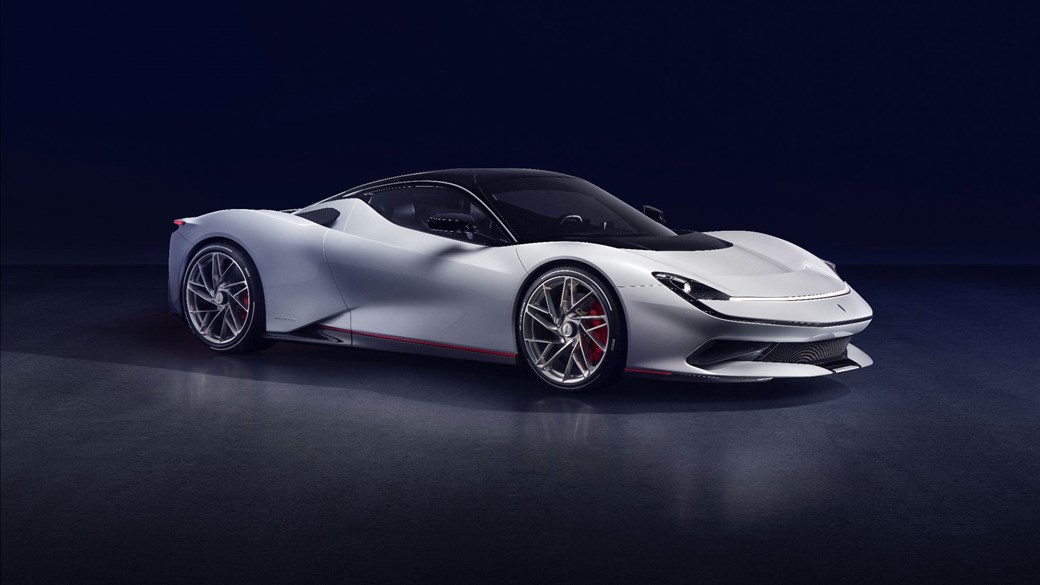 Base price: $2,500,000 / Engine: 4 electric motors / Power: 1,877 hp / Torque: 1,696 lb-ft / 0-60 mph: < 2.0 s
Infused with Ferrari heritage through its design and equipped with a fully electric motor, the Pininfarina Battista is a nod to the past and an embrace of the future, all in one package. The company is best known for their flourishing relationship with Ferrari, as it would end up designing more than 60 iconic sports cars over the decades, in collaboration with the Prancing Horse marque.
Fast forward to the present day, and Pininfarina has its sights set on a new endeavor; producing a car they can call their very own. This car is the future, unlike anything ever made before it, yet it maintains a certain sense of familiarity – here enters the Italian electric hypercar.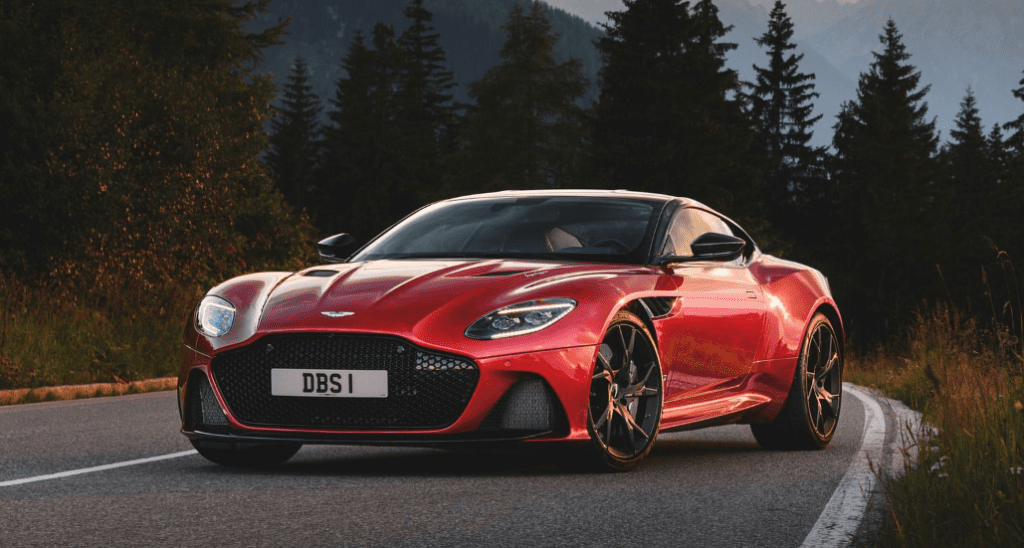 Base price: $304,995 / Engine: 5.2L twin-turbocharged V12 / Power: 715 hp @ 6,500 rpm / Torque: 663 lb-ft @ 1,800 rpm / 0-60 mph: 3.4 s
Unquestionably, the DBS Superleggera sits at the pinnacle of the Aston Martin production range. Aggressive, yet beautiful. Super lightweight, yet powerfully strong. A commanding presence, yet lavishly finished. The DBS Superleggera coupe and Volante offer the ultimate GT experience in a decidedly British flair.
As a luxury grand tourer, the new DBS Superleggera seems tough to beat. Aston Martin Executive Marek Reichman describes the DBS as a "brute in a suit," and we certainly agree with this analogy. Sophistication and brawn aplently, James Bond would surely have this as his car of choice.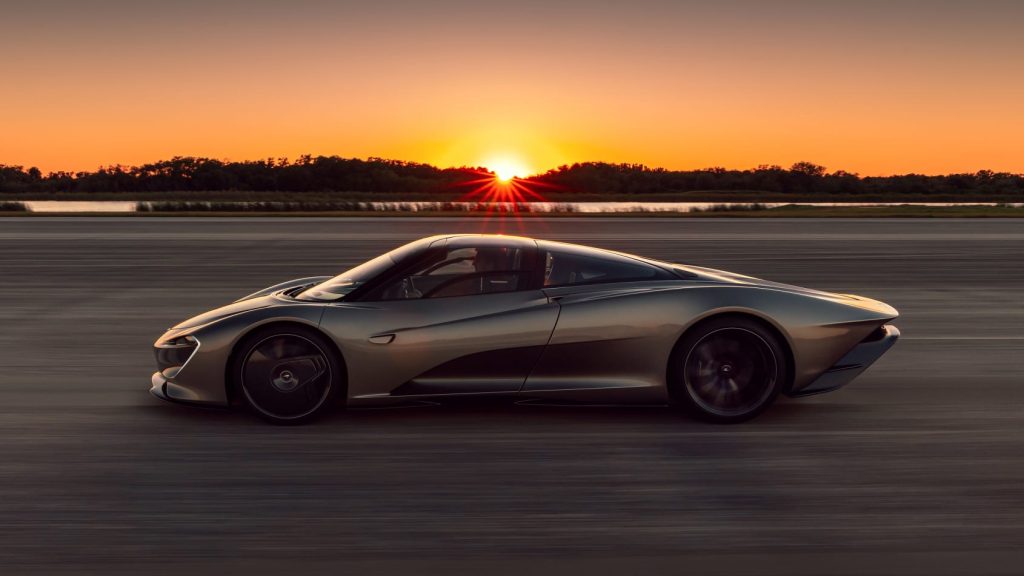 Base price: $2,200,000 / Engine: Yet-undisclosed hybrid powertrain / Power: 1,035 bhp / Torque: TBD / 0-60 mph: 2.9 s
The McLaren Speedtail is the successor to the McLaren F1, from which it continues to incorporate its iconic 3-seat layout. The McLaren Speedtail is a limited-production hypercar – only 106 will be built. Whereas other McLaren's blend handling, acceleration, top speed, and driving dynamics in a harmonious package, the Speedtail has a more singular focus. And that focus is speed.
McLaren calls it their first ever Hyper-GT and it is their most aero-efficient car ever. With 1,035 horsepower from a yet-undisclosed hybrid powertrain it is will have a top speed north of 250 mph. Clients will be able to have a very bespoke car with the Speedtail.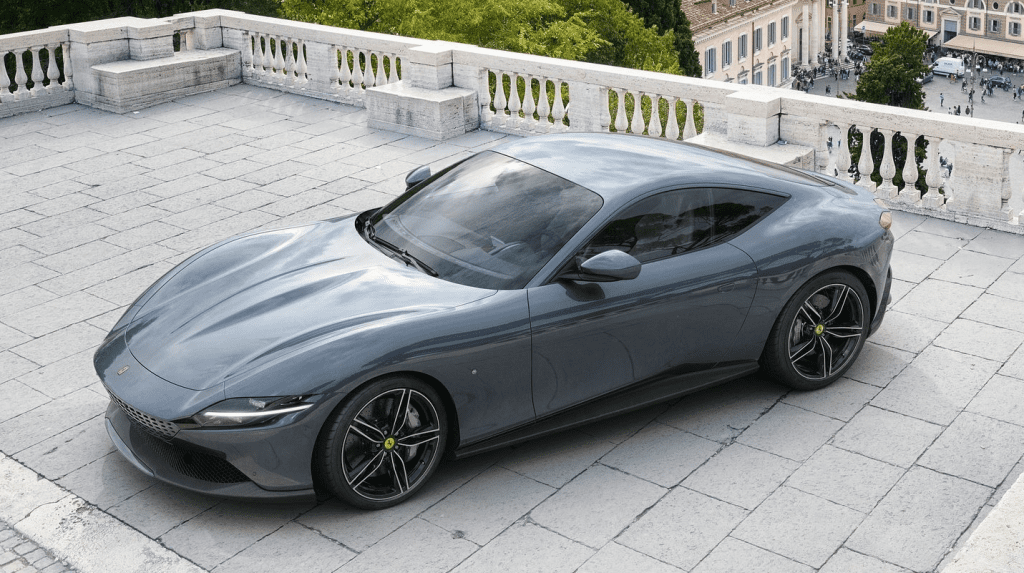 Base price: ~$225,000 / Engine: 3.9L turbocharged V8 / Power: 611 hp @ 7,500 rpm / Torque: 561 lb-ft @ 5,750 rpm / 0-60 mph: 3.3 s
Meet the Ferrari Roma. The vehicle is a sleek coupe with a rakish windscreen, sensuous curves, some seriously attractive headlights, and a pointed nose with a large grille at the front. It's a front-engined car with a hardtop, and it's one of the more beautiful cars the Prancing Horse has come out with recently. It strongly harkens back to the GTs of the past.
The vehicle is a stunning thing to look at, with a minimalist (by today's standards) grille and a shark-nose front end. It's long, lean, and so utterly Ferrari that it makes all the right places on a true car enthusiast ache with desire. Inside the car, you can see that it has one of the most high-tech cabins of any Ferrari. A modern and true GT car, with a decidedly vintage character – magnificent.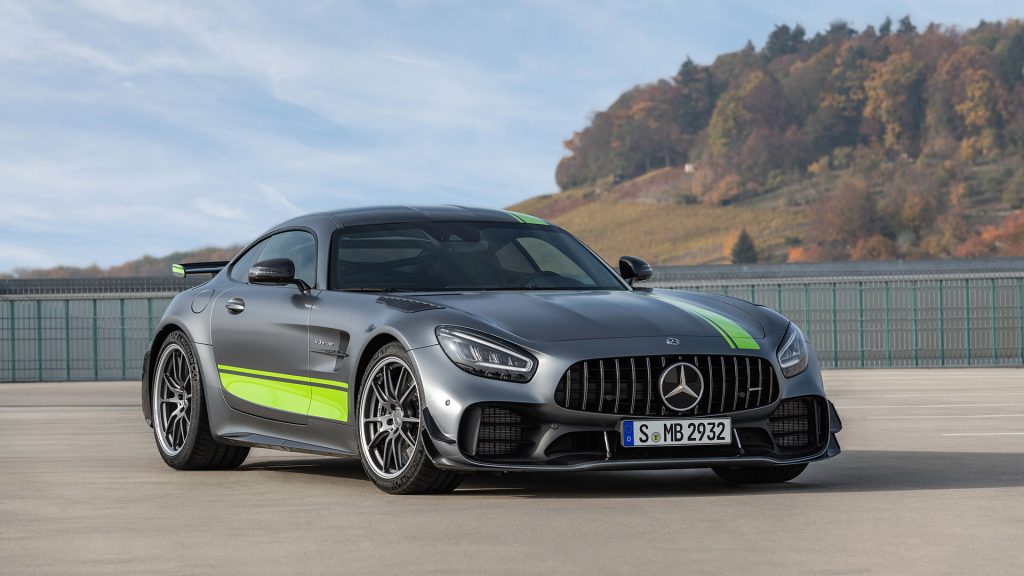 Base price: $162,900 / Engine: 4.0L twin-turbocharged V8 / Power: 577 hp @ 6,250 rpm / Torque: 516 lb-ft @ 2,100 rpm / 0-60 mph: 3.5 s
The Mercedes AMG GT R is the German automaker's line-topping version of its flagship GT sports car. The GT R and its slightly more track-oriented variant, the GT R Pro, are by all accounts designed to compete against Porsche's GT3 and GT3 RS.
Available in coupe and soft-top roadster configurations, the AMG GT R has a gorgeously curvaceous silhouette and some brawn to go along with it, powered by a decidedly potent twin-turbocharged V8 that has plenty of gusto. Not to be overpowered by its engine, the car has a superb chassis which provides incredible balance and driving dynamics.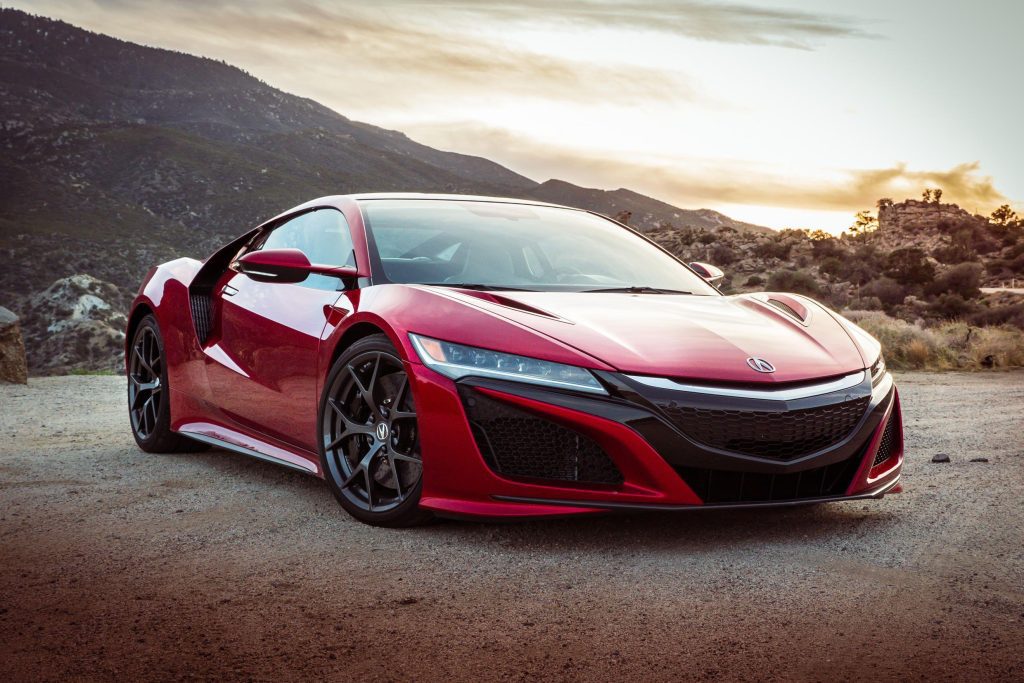 Base price: $159,495 / Engine: 3.5L twin-turbocharged V6 w/ electric motors / Power: 573 hp @ 6,500 rpm / Torque: 476 lb-ft @ 2,000 rpm / 0-60 mph: 2.9 s
The Acura NSX creeps onto this list as the only Asian representative and recognized exotic to originate from the Eastern hemisphere. After receiving some minor upgrades for the 2019 model year, the 2020 NSX is essentially unchanged from last year's model. There is a new paint color available called Indy Yellow, which is a throwback to one of the original NSX's iconic color schemes.
The NSX retains the 573 hp, twin-turbocharged V6 with 3 electric motors and 9-speed DCT used in previous years. It still delivers supercar looks and performance in an everyday livable package. Some pundits call it a "light" Porsche 918 and that says more than anything else. The Japanese automaker has had to put up plenty of flack since the car was released – some of it perhaps a tad unfair – and the new NSX remains an under-appreciated, but worthy supercar in our books.