Contents: Models & Guides / Greatest AMGs / Picture Galleries / News & Updates
Mercedes-AMG
AMG was started in 1967 by ex-Mercedes engineers Hans Werner Aufrecht and Erhard Melcher. The initial company was a racing engine forge. They slowly grew operations into a Mercedes high-end tuner brand.
In 1993 things got more formal with an agreement that allowed AMG to sell their cars through the Daimler-Benz's dealer network. It also marked the start of AMG and Mercedes starting to build cars together, the first being the C36 in 1993. In 2005 Mercedes-AMG GmbH became a wholly owned subsidiary of Daimler AG.
Today, AMG is the high performance division of Mercedes-Benz and independently designs, engineers, builds and customizes Mercedes Benz AMG performance vehicles. The usual changes AMG makes is adding more aggressive looks, suspension and handling improvements and massive engines with absurd performance.
The Basics
Founded: 1967

Headquarters: Affalterbach, Germany

Founders: Hans-Werner Aufrecht, Erhard MelcherParent

Organization: Daimler AG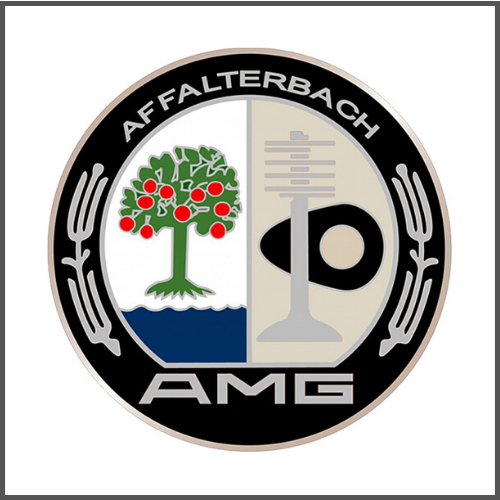 What Does The AMG Logo Mean?
The AMG emblem shows the cornerstones of the high performance brand, Mercedes-AMG: an apple tree on the river symbolizes the location in Affalterbach, Germany. The cam, valve and valve spring symbolizes the engine manufacturing.
Mercedes-AMG & AMG Models: In-Depth Guides
We take a look at the AMG model list and take a deep dive into the models that make this marquee so special. We have primarily focused our in depth guides on the classic, iconic AMG models.
Mercedes-AMG News Delivered
Our weekly email newsletter gives you all the supercar news, reviews, videos, rumors and much more. Only the best cars on the planet.
AMG Prices, Rumors, Reviews, News & More
We're always trying to keep up to date on all important things AMG and Mercedes-AMG related. While other sites give you every piece of news or viral video they can find, we take a more measured approach. We only bring you the AMG news, reviews, galleries and content that really moves us. Only the important things.