Porsche Concepts & Prototypes
Several cars started out as prototypes, which became part of the Porsche lineup. Concepts are when technology and artistic minds go hand-in-hand to create a masterpiece. When it comes to Porsche we have found that their concepts are not just fanciful ideas, but very real visions of what the future holds for Porsche's production cars.
Over the years, Porsche has debuted more than a handful of different concept cars. First and most important is the 911 concept. Add some four door Porsche concepts over the years that sent a message about the Panamera's direction as early as the 1980s. Add some crazy models like the C88 and Panemerica and Porsche really has some "unique" concepts we've seen over the years.
Of course, no Porsche concept list would be complete without the 918 Spyder. The 918 Spyder was first shown as a concept at the 80th Geneva Motor Show in March 2010. That was well before people thought a mid-engined plug-in hybrid sports car was even conceivable let alone an absolute future classic. Powered by a naturally aspirated 4.6-litre V8 engine, developing 608 bhp with two electric motors delivering an additional 279 bhp for a combined output of 887 bhp, the 918 blew us all away.
Finally, we have the latest and greatest Porsche concept, the Mission E sedan, Porsche's first all-electric car. Electrification is here and our favorite carmaker is going in head first. The Mission E concept shows what the first purely electric sports car in the brand's history could look like. it's a sports car. There's no doubt about that. But it's not the sports car you might expect. Two permanent magnet synchronous motors similar to those in the 919 Hybrid that won Le Mans, propel the car and recover energy when braking. One of them powers the rear axle, the other the front axle. With a combined output of more than 600 hp, they catapult the Mission E to 60 in less than 3.5 seconds, and to 124 miles per hour in less than 12 seconds. The future looks good indeed.
Whether that becomes production cars or not is left on the hands beyond their control, but let us show respect for the ones that flourished: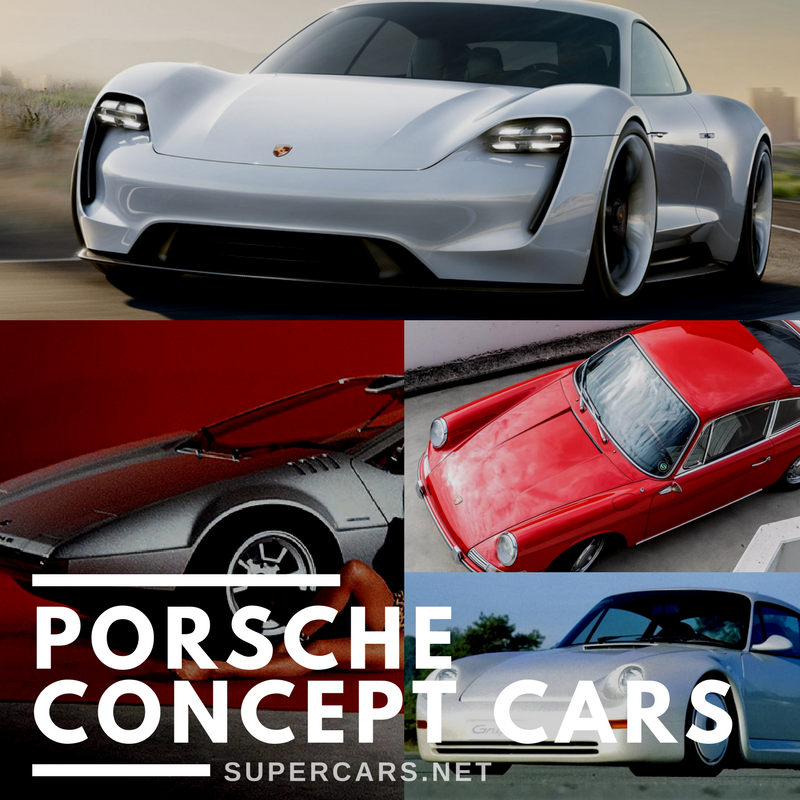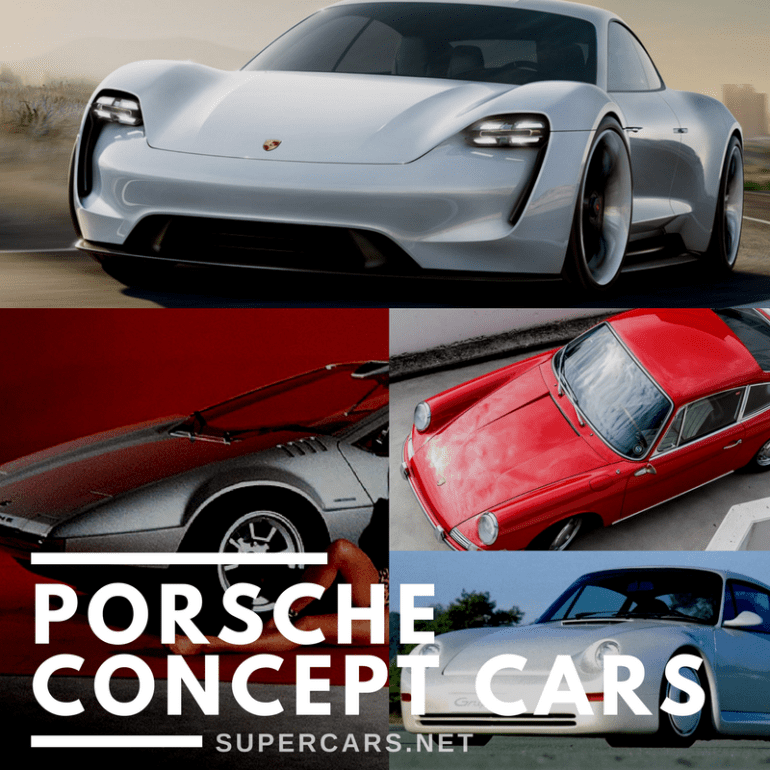 Our weekly email newsletter gives you all the supercar news, reviews, videos, rumors and much more. Only the best cars on the planet.
Porsche Concept & Prototype Car List
Porsche 356 1

Porsche 965 911

Porsche 901 911

Porsche 916

Porsche 942

Porsche 959 Prototype

Porsche 969

Porsche 989

Porsche Boxster Concept
Porsche C88

Porsche Panamericana

Porsche Mission E

Porsche Tapiro Concept




Porsche 918 Spyder Concept

Porsche 959 Gruppe B

Porsche 911 Speedster Concept




Porsche Boxster Bergspyder

Porsche Concept 917
Porsche Concept Cars: In-Depth Guides
Several cars started out as prototypes, which became part of the Porsche lineup. Concepts are when technology and artistic minds go hand-in-hand to create a masterpiece. Whether that becomes production cars or not is left on the hands beyond their control, but let us show respect for the ones that flourished: